Whether they've just had a new baby, surgery, suffered a loss or just need some help, taking a meal into someone can ease their burden and make life easier. These are some of my favorite meal train ideas, recipes that are easy to take to someone to show them you care.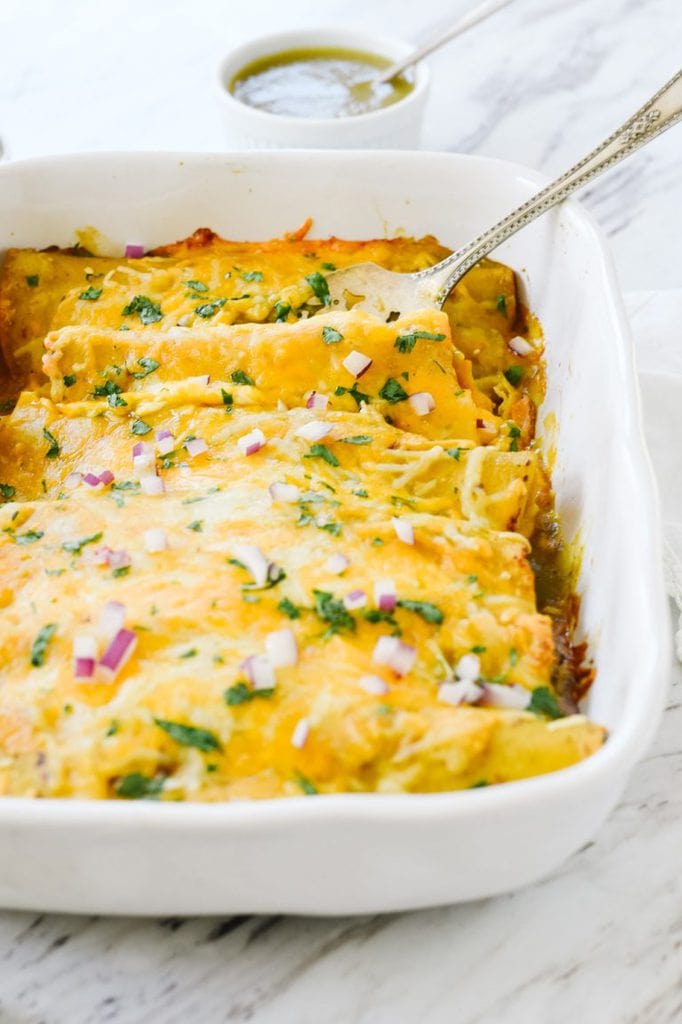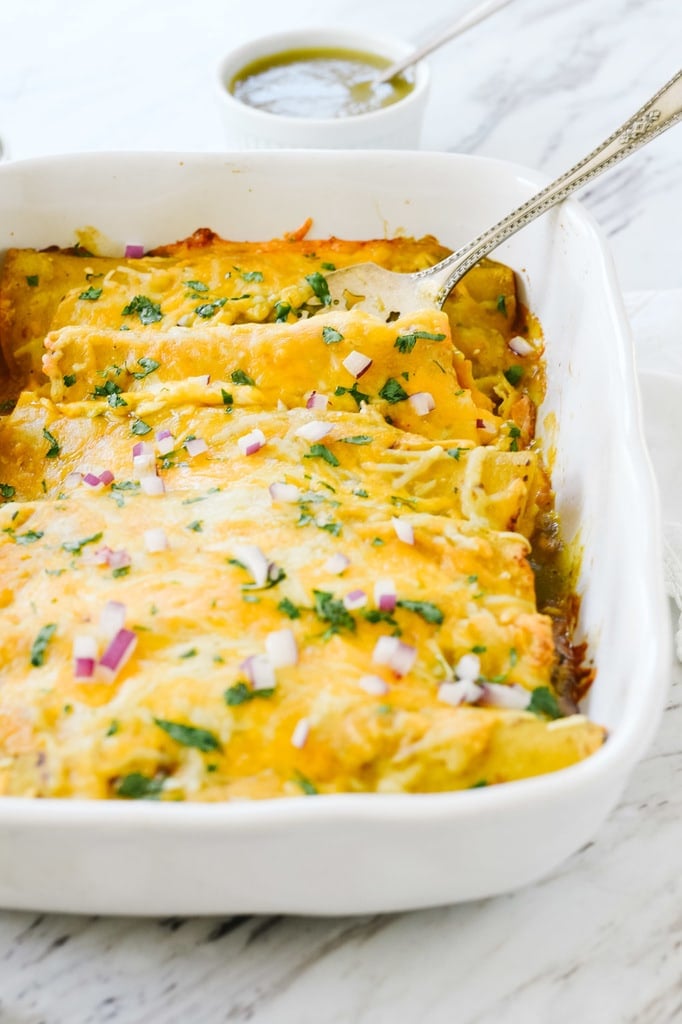 Food is definitely my love language and the way I show people I care. Food has a way of bringing comfort better than just about anything. It not only nourishes the body but it nourishes the soul. It shows someone that you care, that you love them, you see them and you want to help. That you took the time to create something for them to help ease their burden.
things to consider when taking a meal To someone:
Are there any dietary restrictions? Is someone dairy free, gluten free, a vegetarian?
Are there certain foods they just don't like? Be sure you are making something they will eat and enjoy.
What time would they like the meal delivered?
Do they want the food to come hot, ready to eat or would they prefer to bake it in their own oven when they are ready to eat? Maybe they would prefer a meal they could pop in the freezer for later? Be sure that directions for reheating or baking are included with the food!
Customizable Meals
One of my favorite meal train ideas is to take a meal they can customize to the individual tastes of the family members. This is especially helpful when there are small children who may be picky eaters.
I take the food with all the components packaged separately so they can add on what they like. Use zip lock baggies or small deli containers for all the components.
Hawaiian Haystacks are a family favorite and definite comfort food at our house. A creamy chicken gravy served over rice with all your favorite toppings.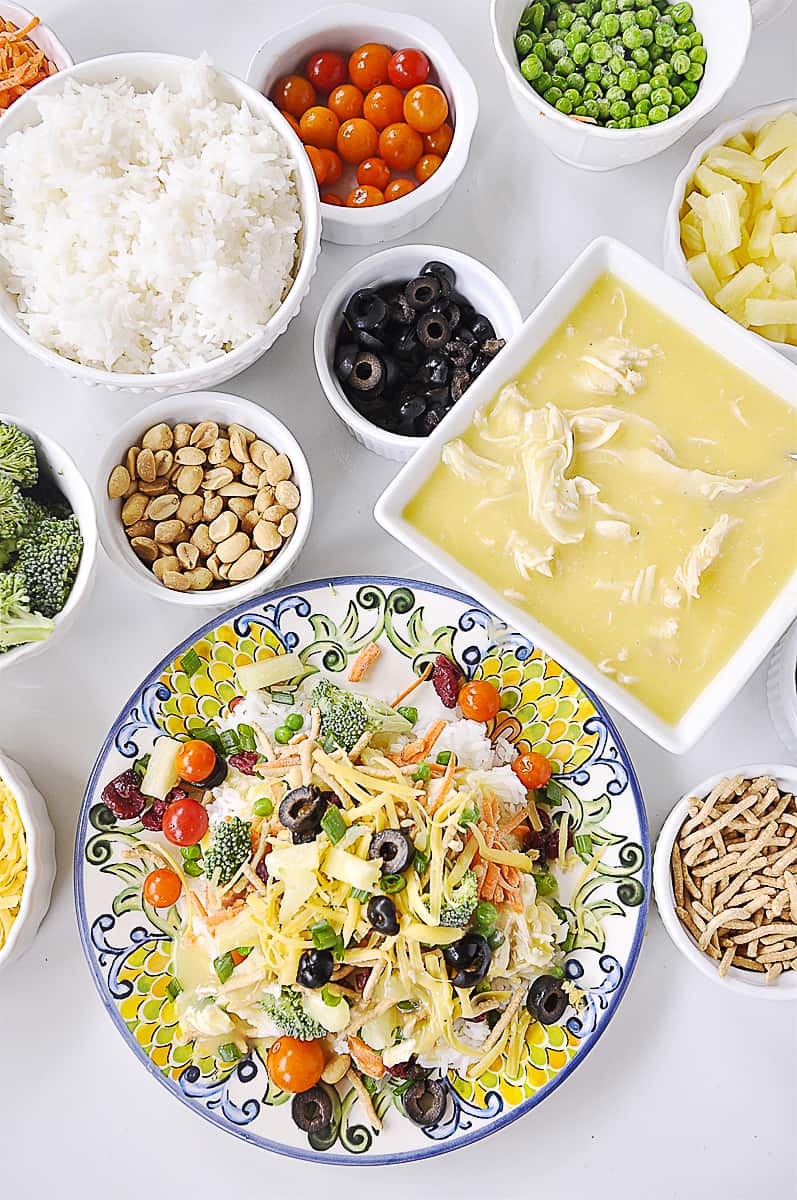 Mexican Haystack are a fun Mexican inspired version of the favorite Hawaiian Haystack. Using either cilantro lime rice or Mexican rice and delicious black beans.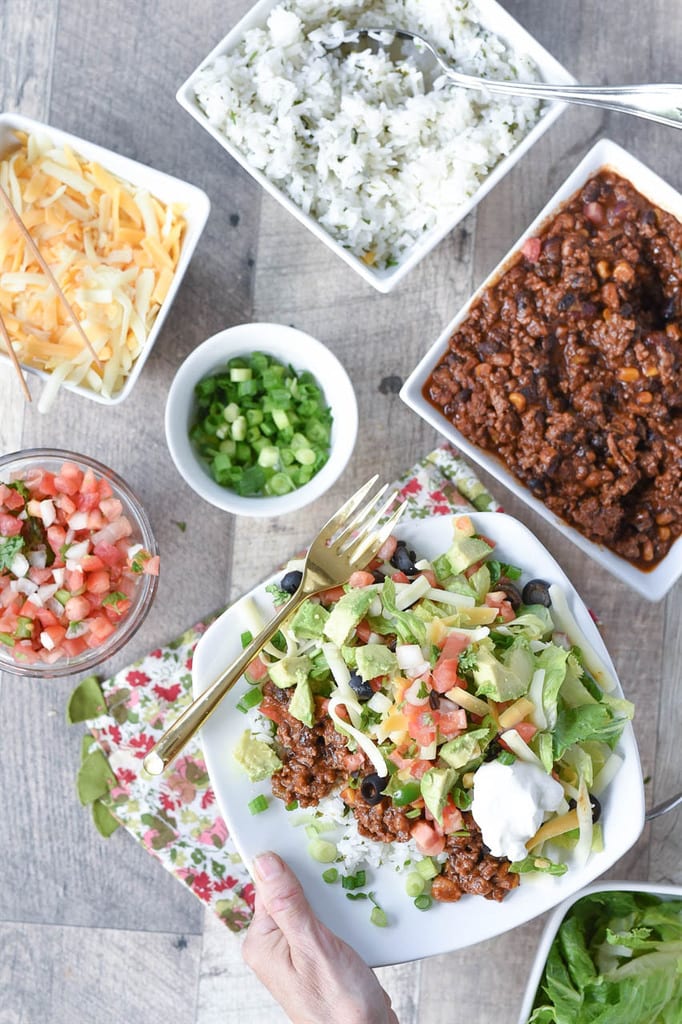 Cafe Rio Pork Salad is on of my favorite restaurant copycat recipes. Tastes just as good if not better than the real thing. A complete meal with black beans, lime cilantro rice, sweet pork and their creamy cilantro ranch dressing.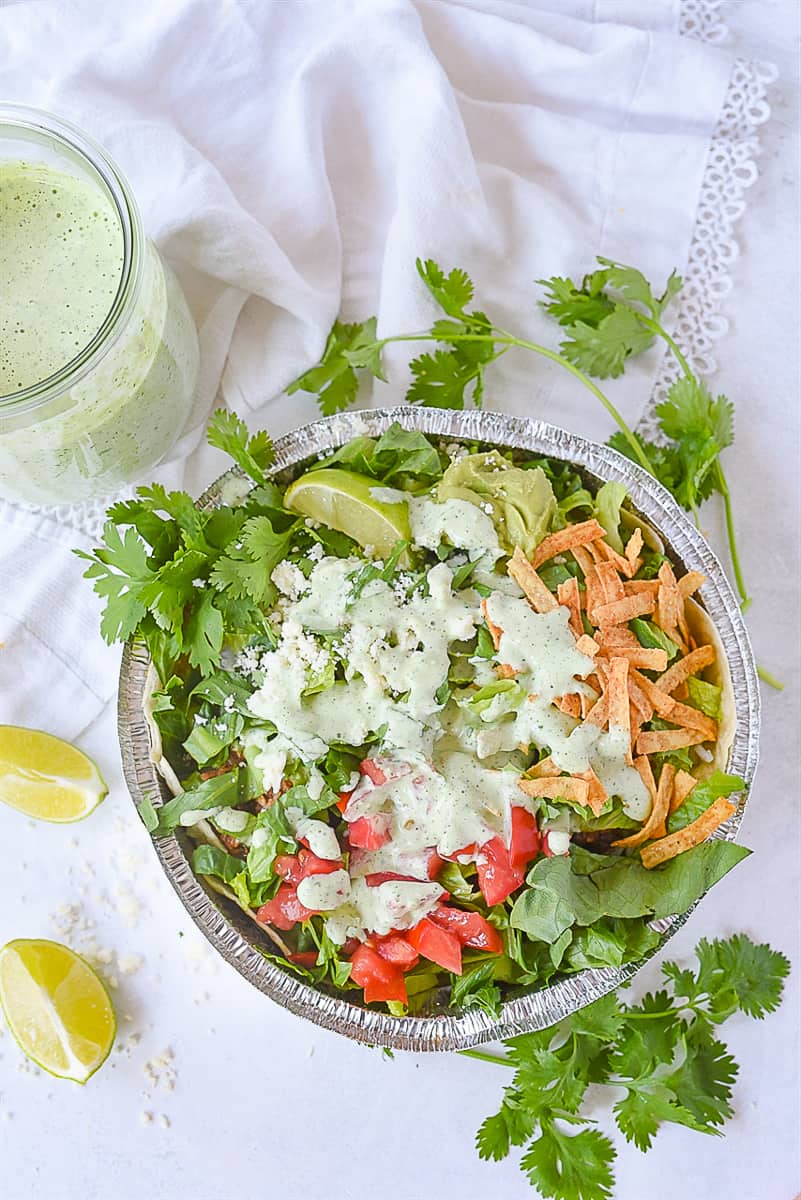 Taco Bowls are a fun twist on the regular taco. It is all your favorite taco ingredients in a bowl instead of a tortilla!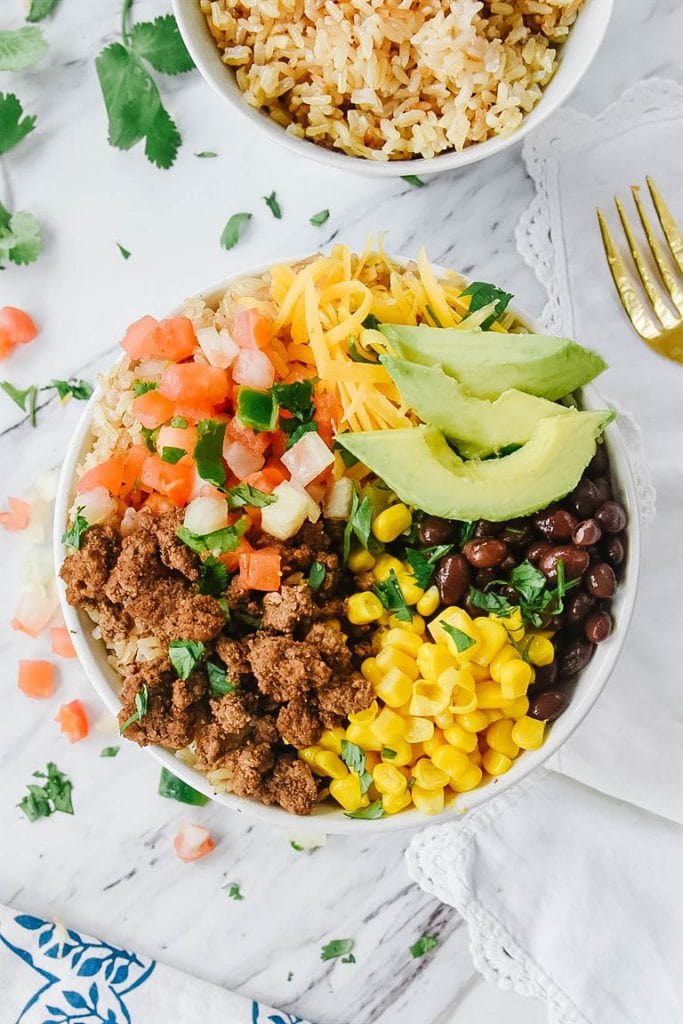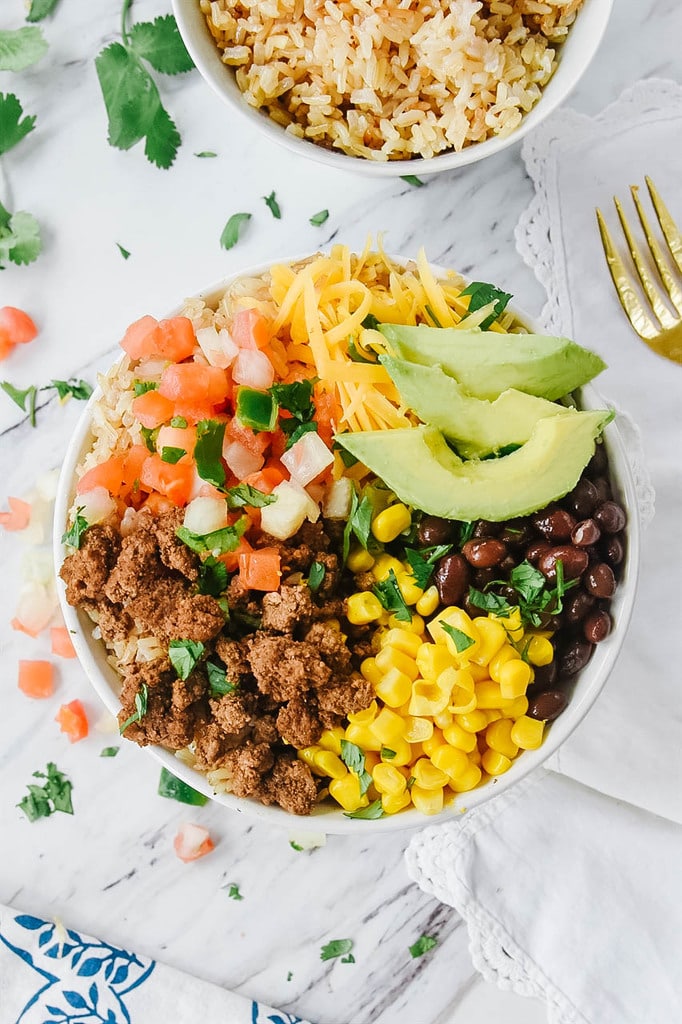 Comfort Meals
Think of the meals your mother use to make. Favorite meals from your childhood that just scream comfort. These are perfect meal train ideas to take to someone in need of comfort.
Spaghetti with Meat Sauce is one always reminds me of my mother. Bring this along with a spinach salad and a loaf of french bread for the perfect comfort meal.
Enchilada Casserole has all of the ingredients of an enchilada, layered in a casserole dish. It is delicious and comes together quickly. It is great with a side of Mexican Rice and a Mexican Caesar Salad.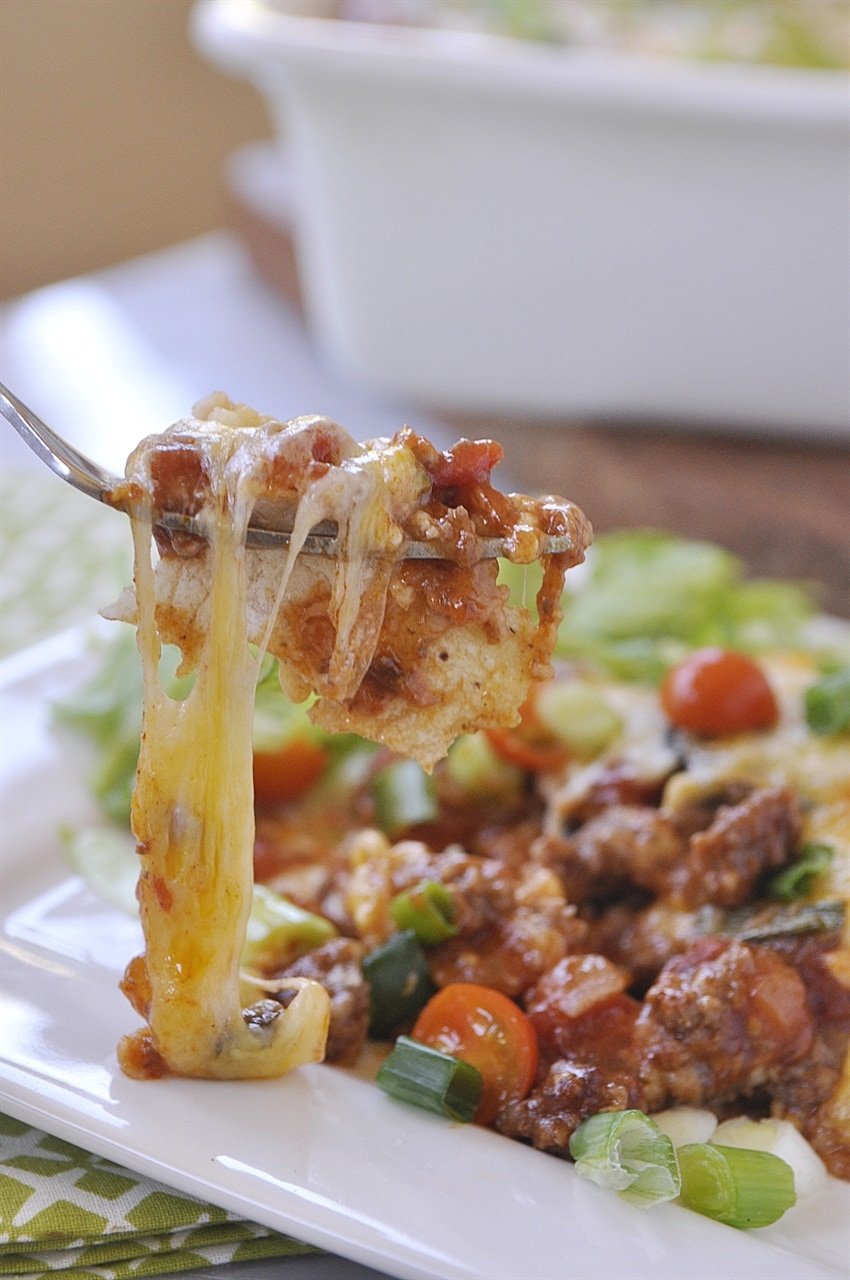 Lasagna Casserole is much easier to make than regular lasagna with all the same great flavor. Serve with some easy breadsticks and a house salad.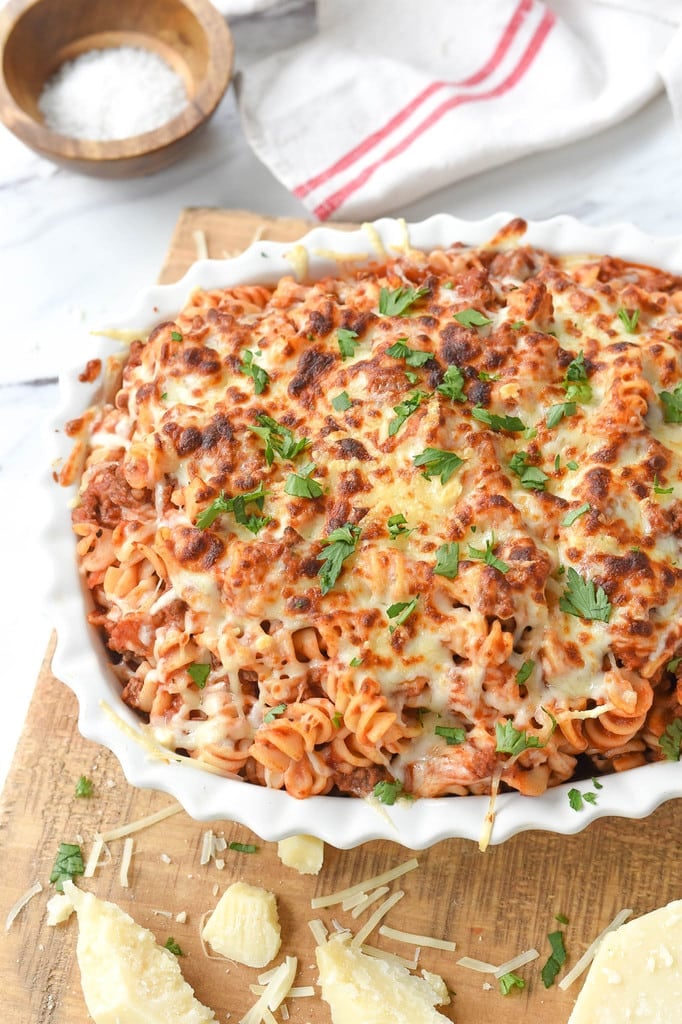 Instant Pot Beef Stroganoff is perfect if you need the convenience of making something in your Instant Pot. Even the noodles are cooked in the Instant Pot. Add in an easy arugula salad and some biscuits.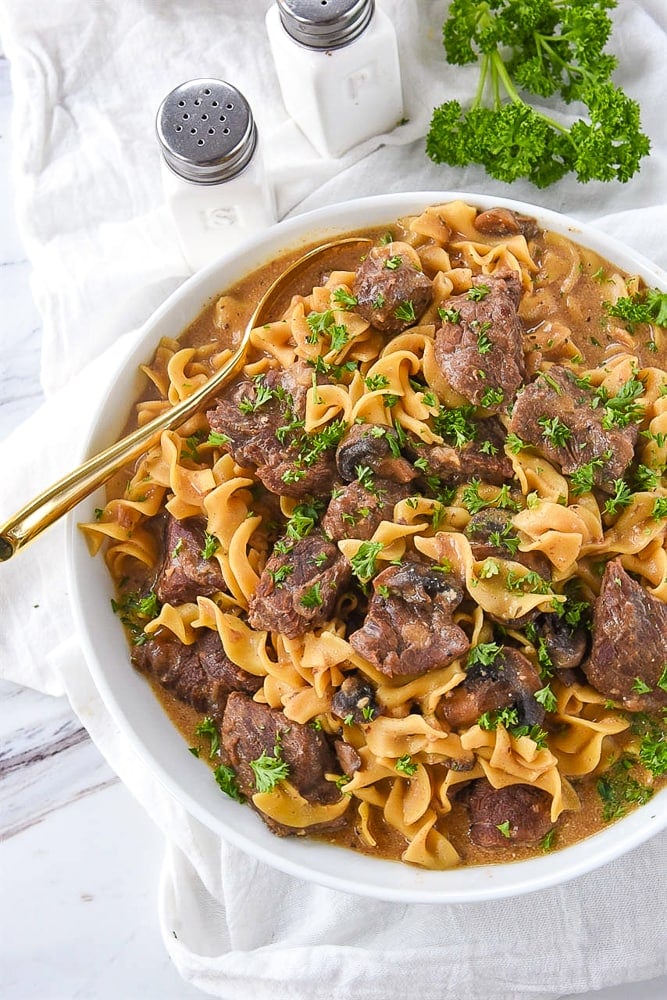 Easy Chicken Pot Pie has all the delicious flavors of your favorite comfort food, in an easy Chicken Pot Pie recipe. Chicken and vegetables in a creamy gravy covered with a savory crumble topping.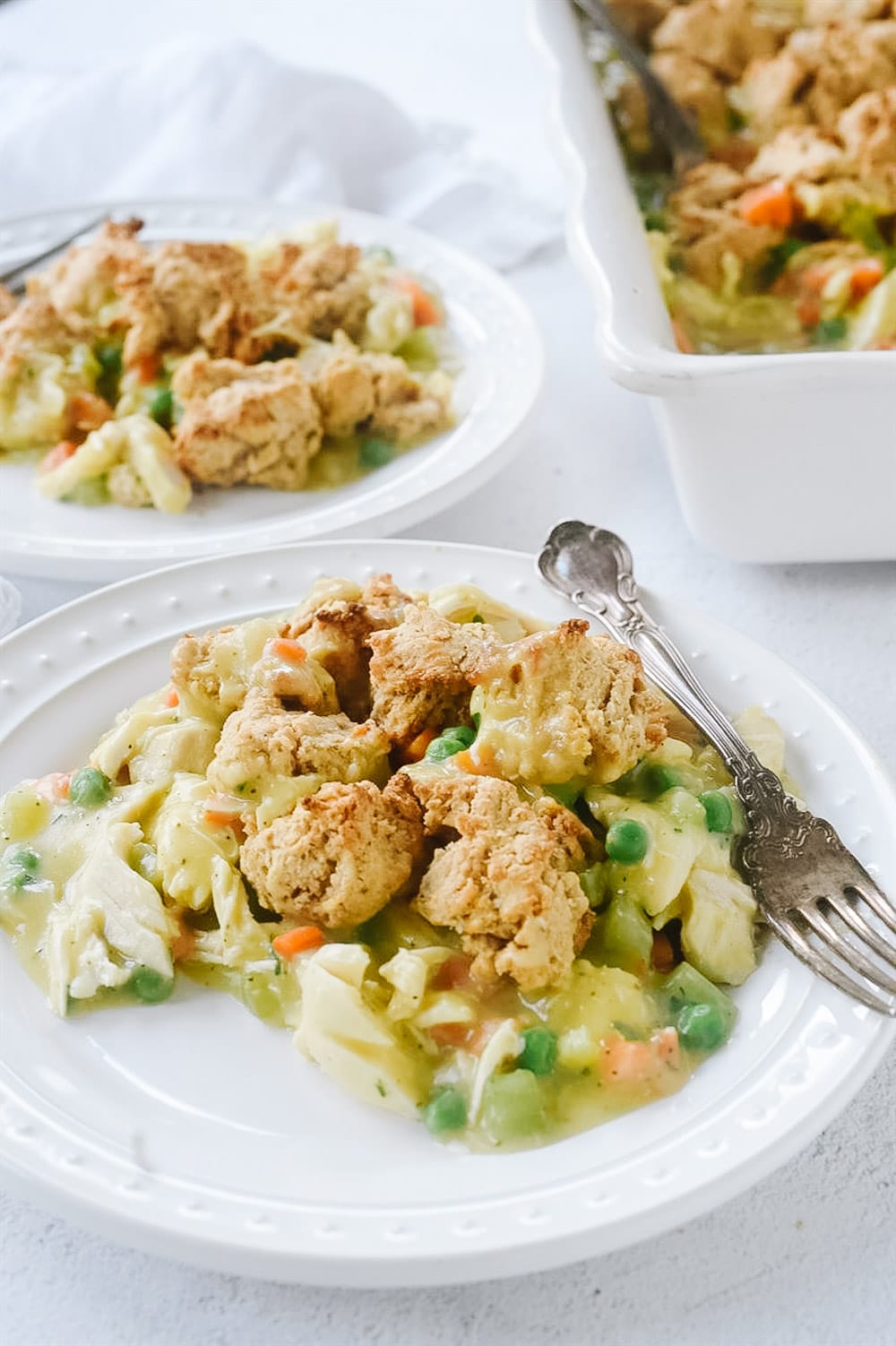 Honey Lime Chicken Enchiladas are a fun twist on a traditional enchilada. The honey lime marinade gives the chicken a unique and delicious flavor. Serve with Cilantro Lime Rice and Spinach Fruit Salad.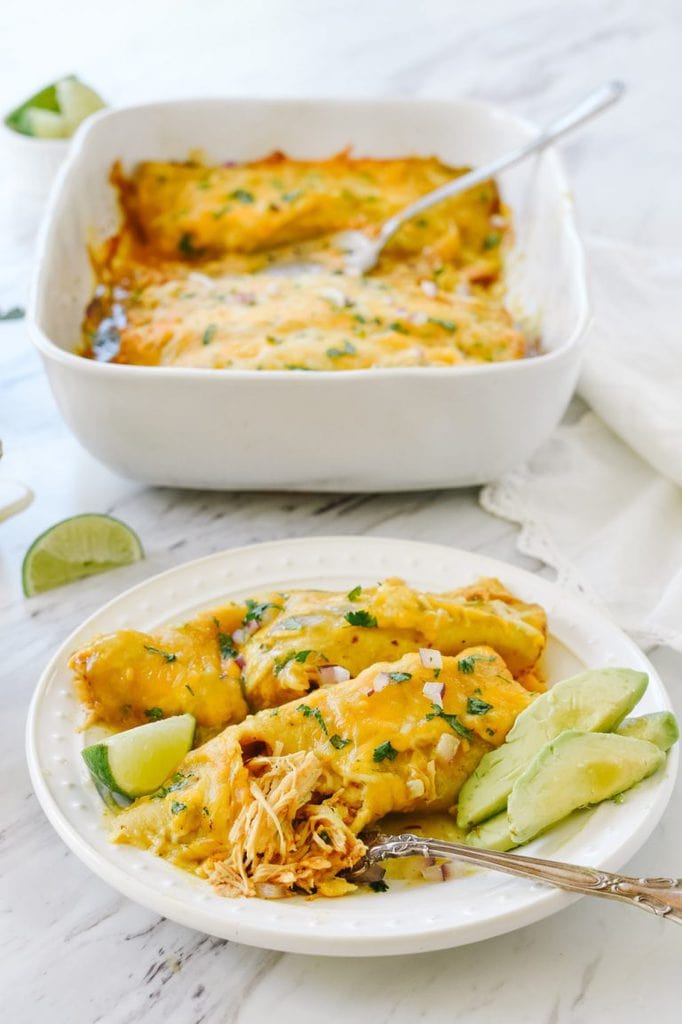 Shepherd's Pie is the ultimate in comfort food and one the whole family will love This classic recipe is the perfect solution when that comfort craving hits.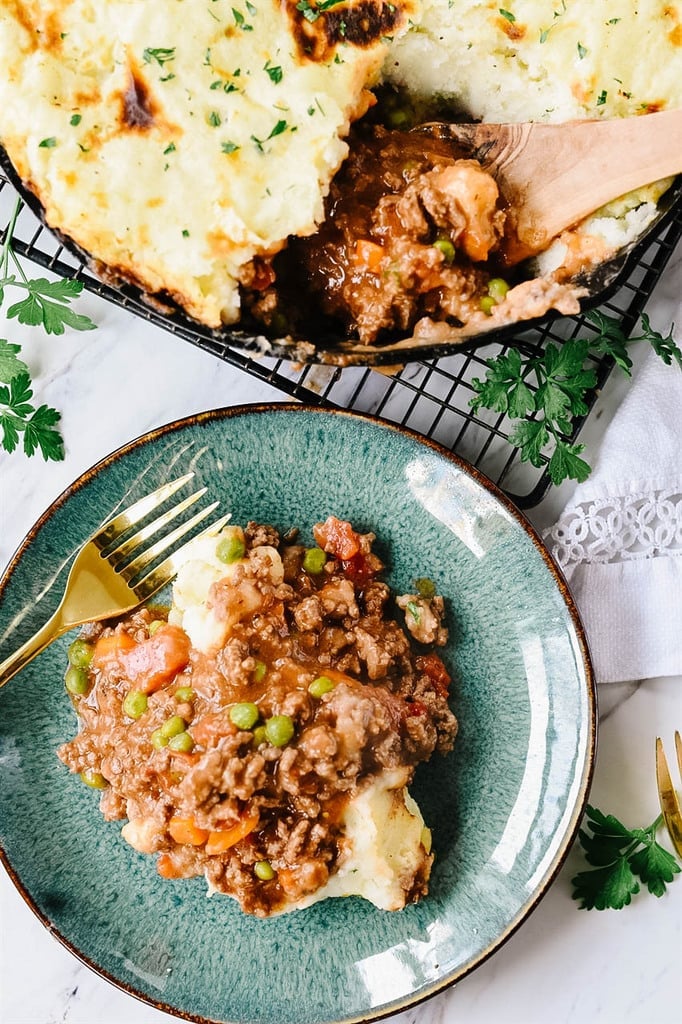 Vegetarian Meal Train Ideas
Feeding people with food restrictions can be a little daunting if it is different than the way you are use to cooking. Here are a few vegetarian meals. Other recipes can often be made vegetarian by substituting out certain ingredients.
Minestrone Soup is packed with vegetables, beans and noodles that make for a delicious hearty meal. Substitute vegetable broth for beef broth.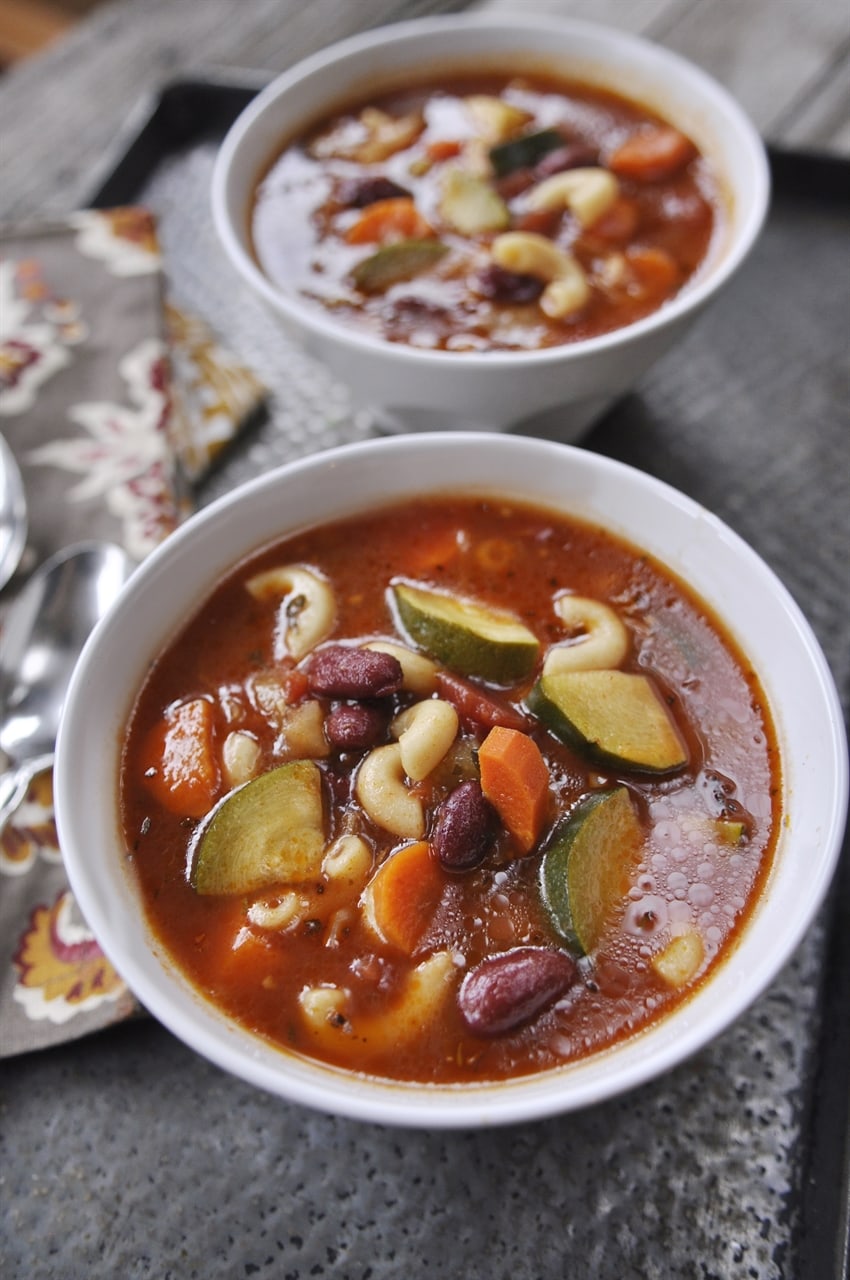 Black Beans and Rice, lightly seasoned with cumin, chili powder and lime juice, is a quick, delicious and easy main dish or side dish. Serve with a fruit salad and a side or tortillas.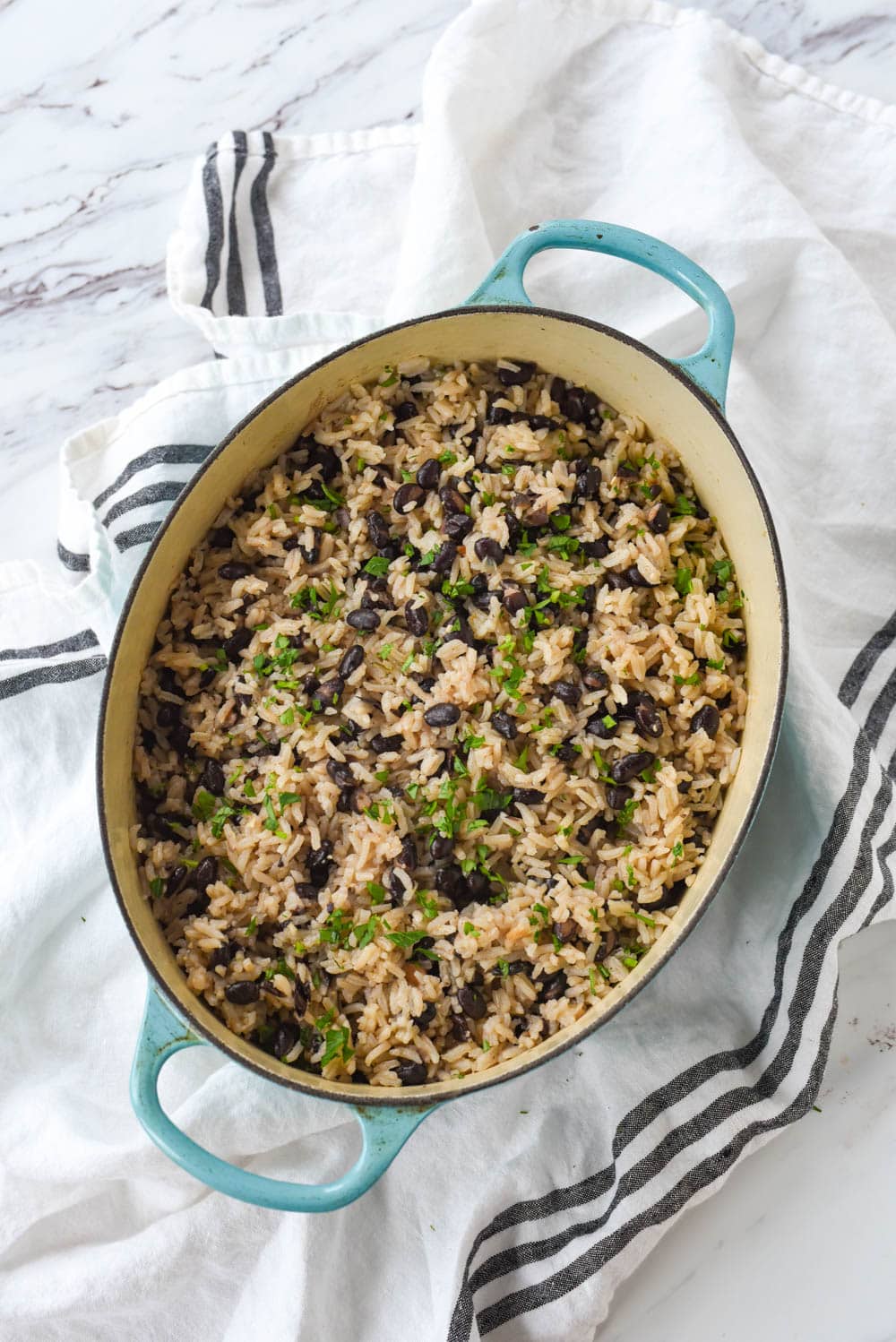 Tomato Soup made with vegetable broth is a great vegetarian meal option. Leave our the cheese for a great vegan option too.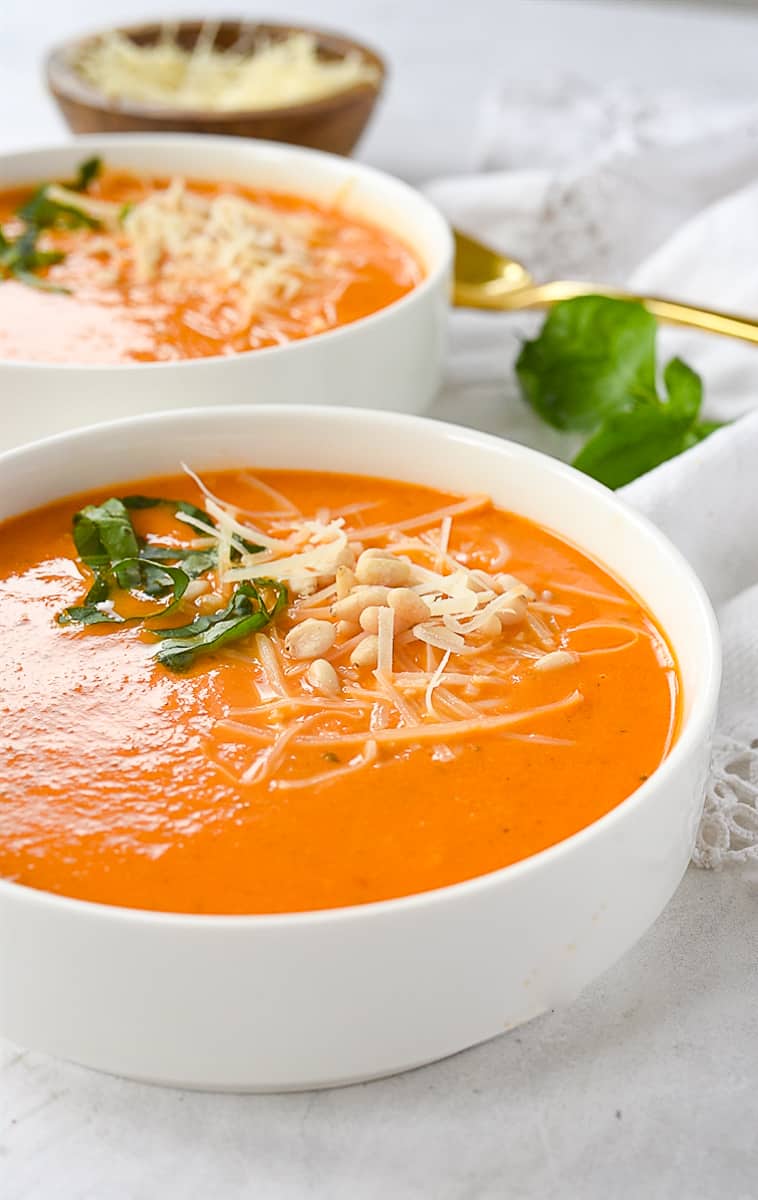 Roasted Vegetable Soup is loaded with roasted vegetables that add a natural sweetness and depth of flavor that makes it the perfect fall meal. Just substitute vegetable broth to make it a great vegetarian meal option.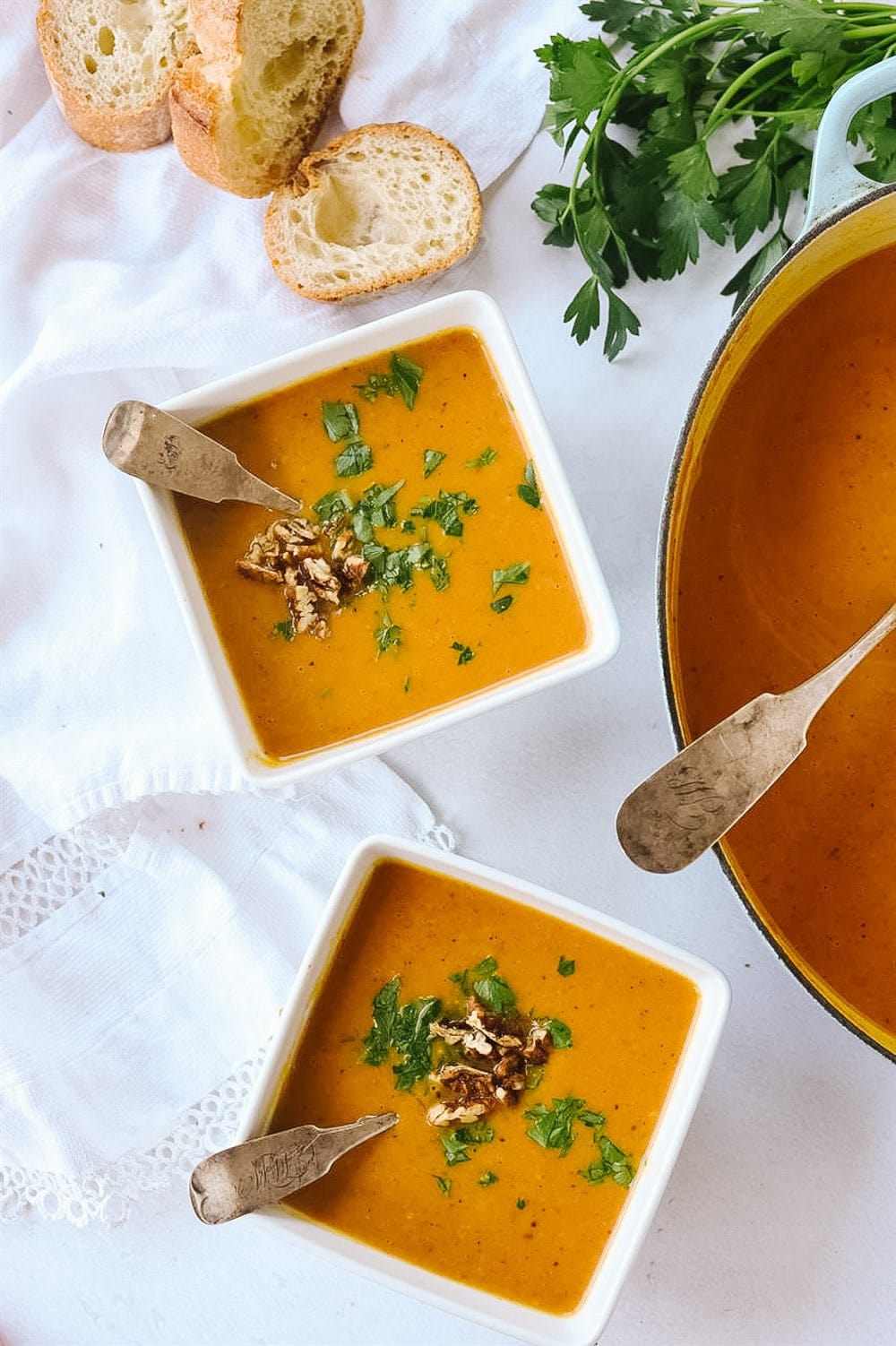 Meal Train Tips
Choose recipes your family knows and loves – something you are familiar with and comfortable making.
I prefer meals I can prep ahead that don't require a lot of last minute prep or cooking. I like todo the majority of the work the night before or morning of and deliver during the day when it is best for the recipient.
Double the recipe so you have enough for your family too.
I usually choose a main dish, a salad and I love to include some homemade bread because for me homemade bread is pure comfort food, guaranteed to make you feel better. I usually add in something sweet too. This small lemon yogurt cake is the perfect, I usually have all the ingredients on hand and it's easy to make.
Be sure and bring everything they will need for the meal. If you are taking a salad, take salad dressing. Include necessary condiments.
Take everything in disposable containers or containers that don't need to be returned. Keep a stash of aluminum pans, zip lock bags, deli containers on hand.
If you need to use a container that needs to be returned, make sure your name is on it and let them know you will come back and pick it up. Don't create work for them.
Be sure and follow me over on You Tube for weekly cooking demos.