The Holiday Slow Cooker Cookbook is available to order!
Click one of the retailers below to order your copy today!
AMAZON      BARNES & NOBLE        INDIEBOUND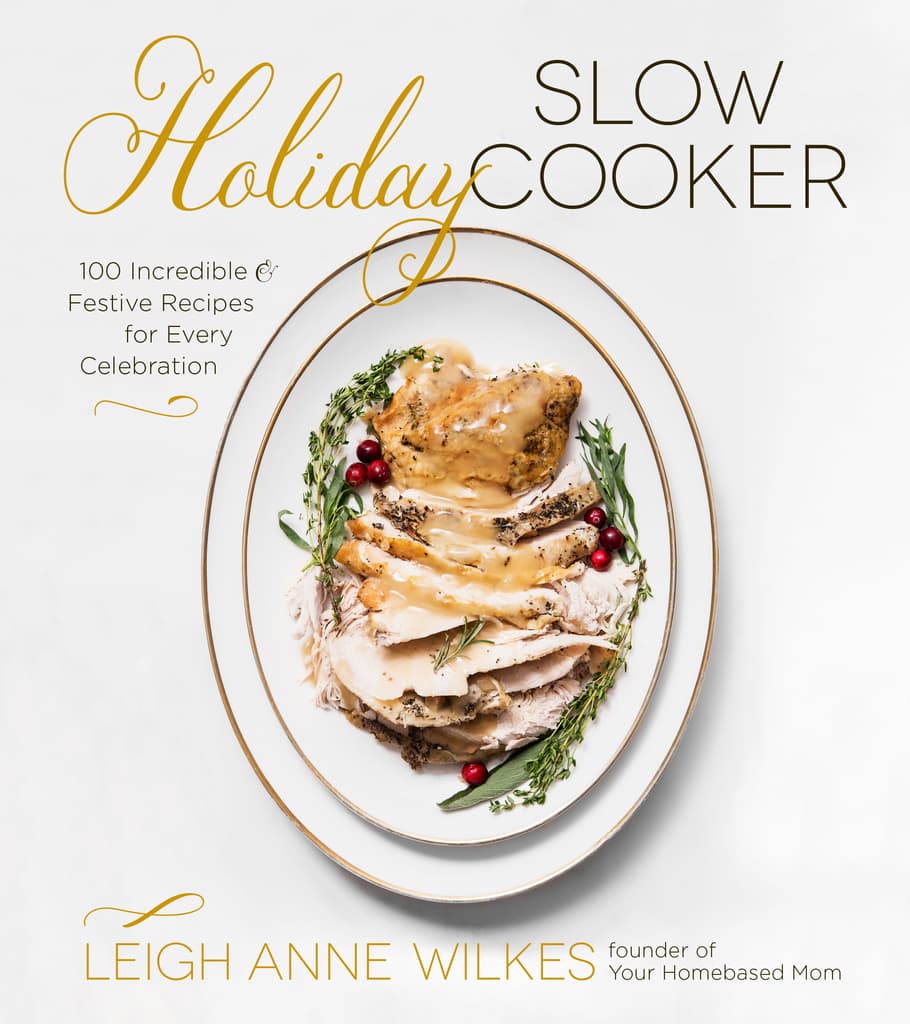 Here's a fun sneak peak inside the book!
Make your holiday meals Merry, Memorable and Easy!  Create fantastic feasts, entrees, side dishes and desserts while freeing up room in your oven, and take the stress out of holiday cooking with your kitchen's secret weapon; the slow cooker.  Covering all the major holidays of the year from Thanksgiving and Christmas to the 4th of July and Cinco de Mayo, you'll make parties and entertaining a breeze while impressing your family and guests with 100 traditional recipes.
With recipes also included for appetizers and breakfast, you'll enjoy these festive dishes so much, you want to make every meal a celebration.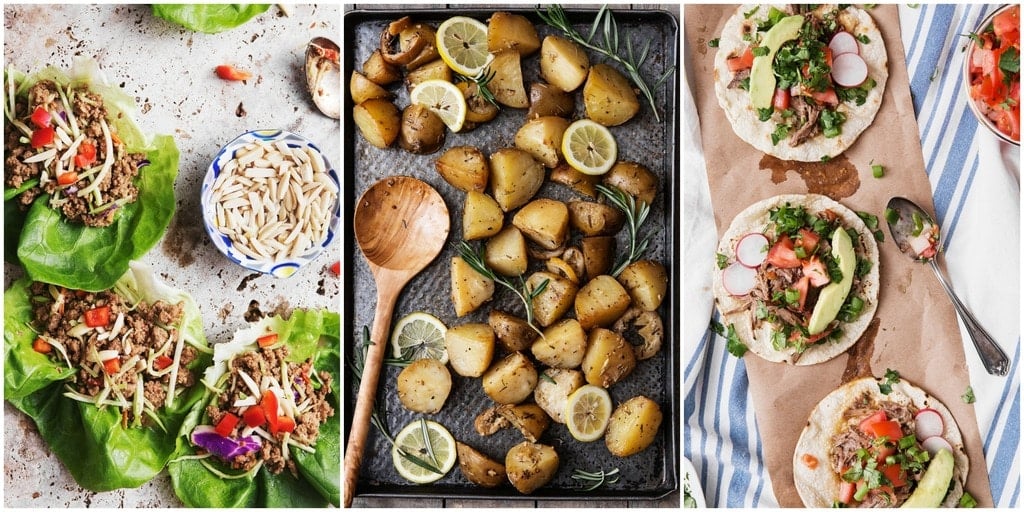 Use the hashtag #holidayslowcooker on Instagram to share your photos with us!
Some favorites from my recipe testers
Clam Chowder
This is the best clam chowder recipe I have ever made.  The peppered bacon is such an amazing ingredient.
Cilantro Black Beans
The Cilantro Black Beans are my go to side dish for all family dinners. I never come home with leftovers!
The Bolognese Sauce
This recipe quickly replaced the pasta sauce our family has been using for over 30 years!
The Bacon Mac and Cheese
The Bacon Mac and Cheese was such a lifesaver. I was able to throw this together quickly into the cock pot before picking up kids for school and it was done by dinner!  My sink stayed pretty clean from only having to use a few dishes which is a bonus on busy nights.
Fresh Tomato Basil Soup
Fresh Tomato Basil Soup was one of our favorite versions of this soup. I love the ease of having everything in the crock pot. I can fix it and forget it.
Apple Crisp
I have  tried lots of apple crisp recipes in my almost 70 years.  This one is by far the yummiest.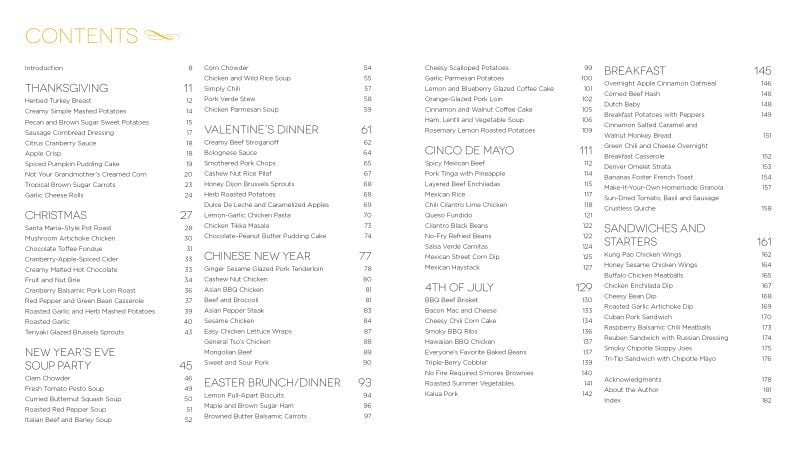 Praise for the THE HOLIDAY SLOW COOKER COOKBOOK
ORDER NOW!
  AMAZON BARNES & NOBLE  INDIEBOUND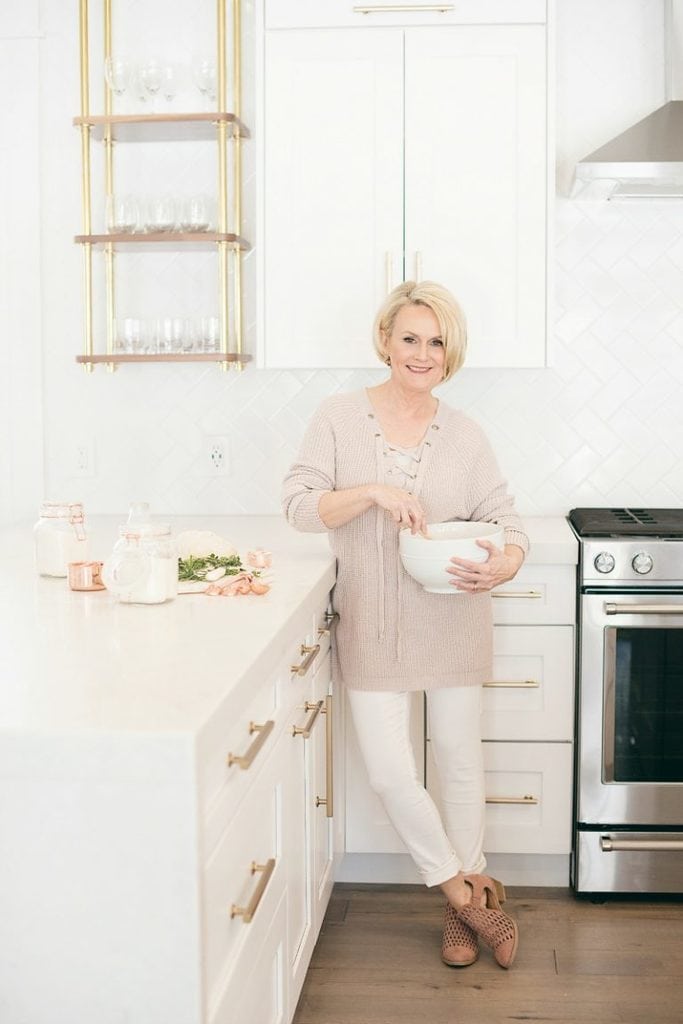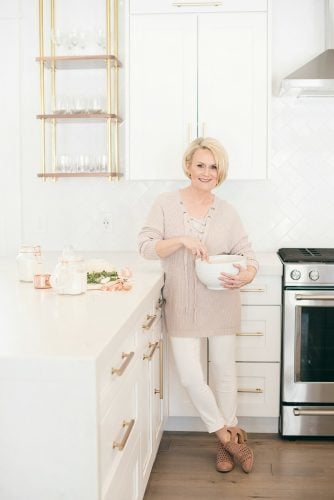 Get my Weekly Menu Plan for FREE!
Receive my FREE "What's for Dinner?" Meal Planning Course, a copy of my FREE ebook that includes my most popular recipes and my FREE weekly Meal Plan.