Putting together a picnic is so easy with these fun Mason Jar Picnic ideas. A Mason Jar Salad is favorite picnic food idea at our house.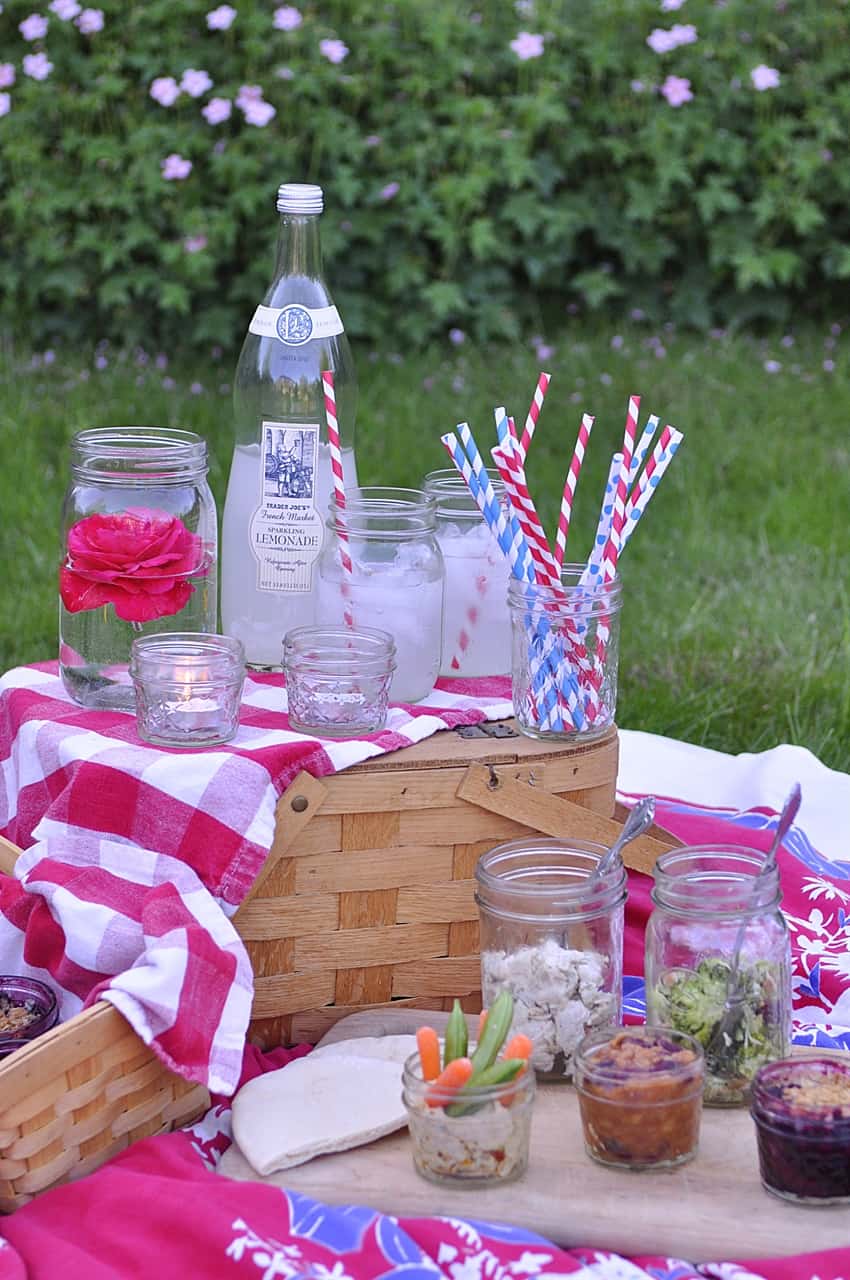 Mason Jar Picnic
Picnic season is here. One of our favorite summer activities is to pack up a picnic dinner and head to a local park for a concert or play. Portland has a wonderful program of concerts and plays in their parks each summer. There is usually something going on somewhere almost every night of the week!
Packing up your picnic in mason jars is not only easy but it looks dang cute too. Clean up is a breeze also.
You can basically take any of your favorite picnic foods and just put it in a mason jar. You can use the mason jar as a serving piece or give everyone their own jar and eat right out of the jar. No need for plates. If you are going to eat out of the jar a wide mouth jar is a bit easier but the narrow one will work too.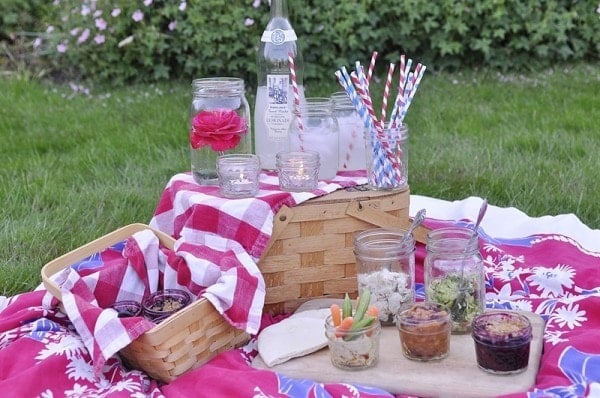 Of course a cute picnic basket and blanket is always nice too. For our picnic I grabbed a few things from our local deli because I am usually planning last minute!
Picnic Food
I picked up some chicken salad, pita bread, baked beans, broccoli salad and hummus and veggies. But of course you could make all of these things at home.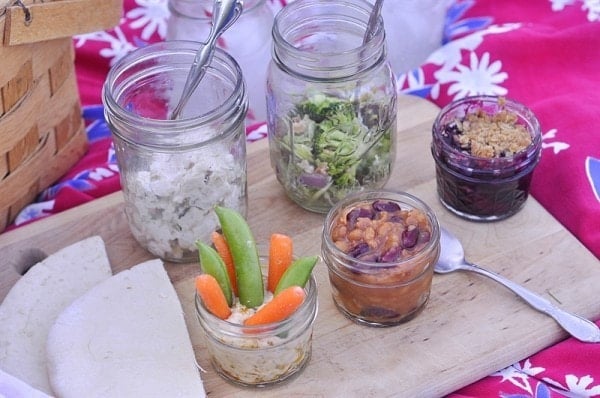 Salad in a Jar Ideas
Here are some more salad ideas that work well in a mason jar.
I love the little half pint size jars – perfect for lots of things including dip for veggies.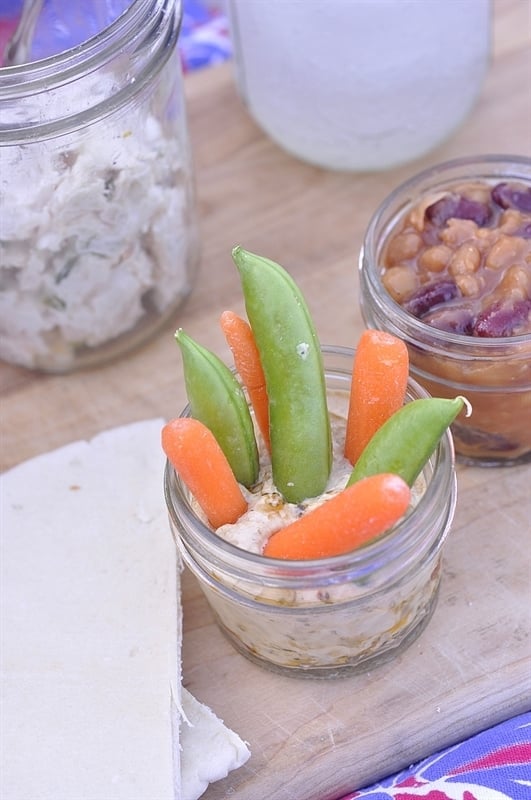 Of course what would a picnic be without lemonade!.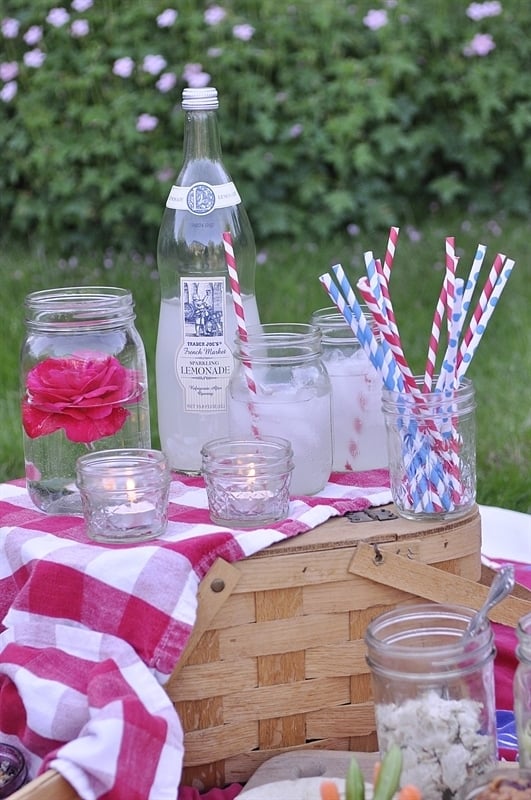 We also had to add a little pretty. I picked a rose out of our garden and just floated it in some water in a jar – instant centerpiece!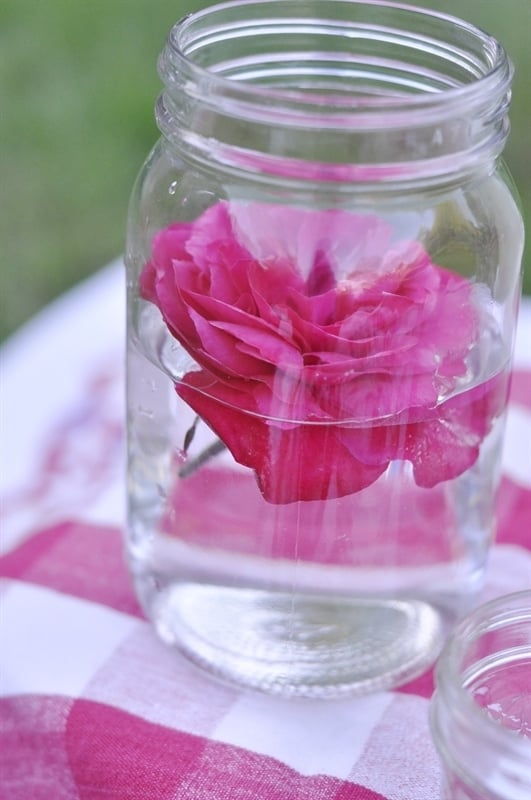 And a few tea lights in a jar complete the scene.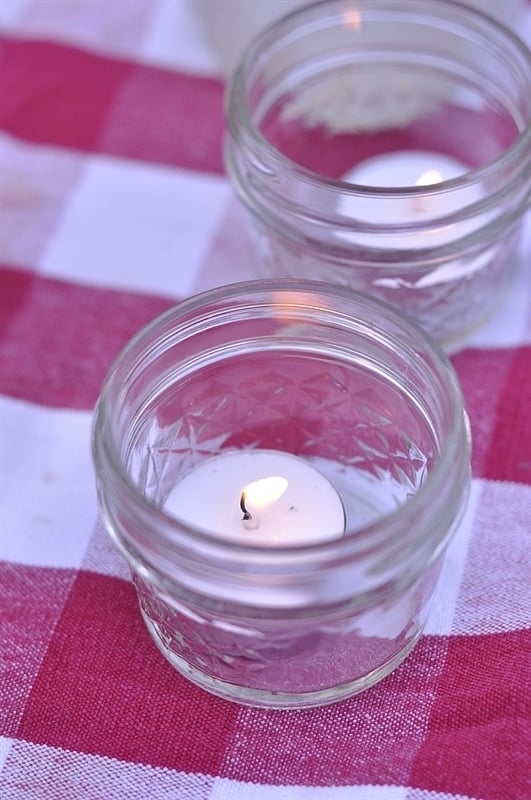 Mason Jar Picnic Dessert Idea
For dessert I went homemade and I made a fresh blueberry and raspberry crisp. I baked them right in the little mason jars.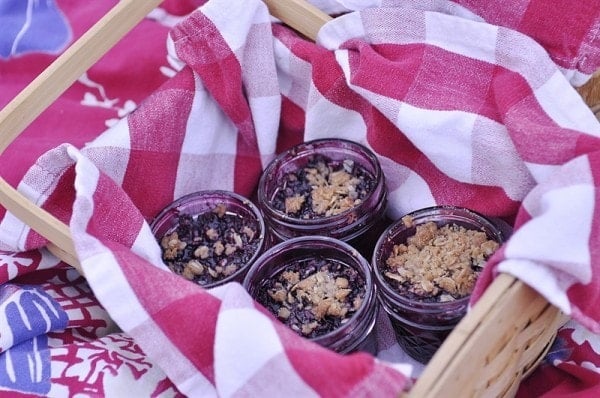 A Mason Jar Picnic is a fun and easy way to put a picnic together.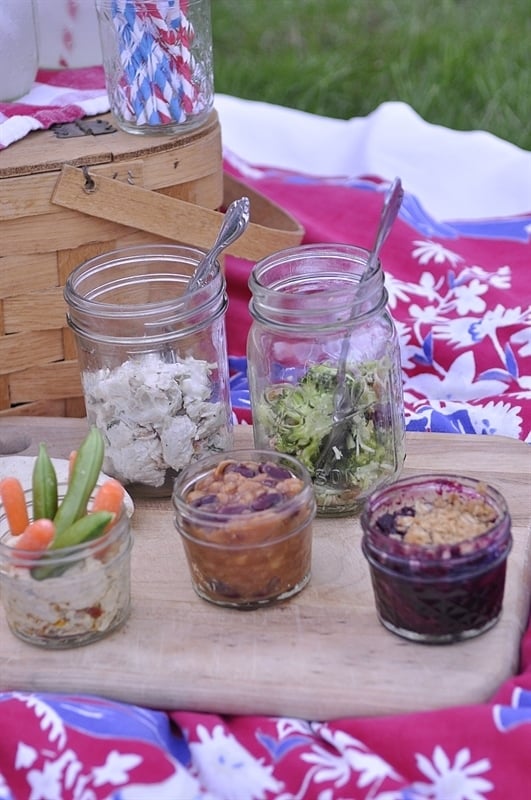 Transportation is easy too – just put the lids on the jars and pack everything up in your cute picnic basket!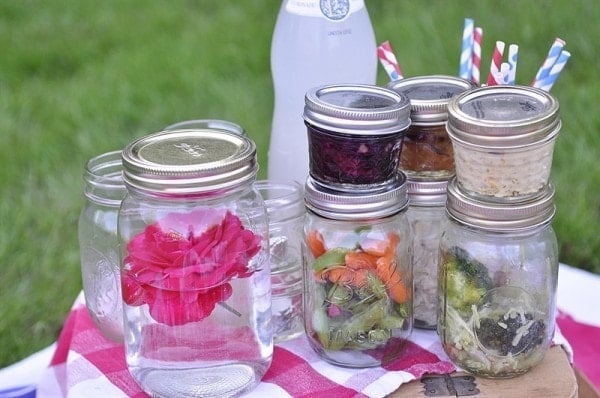 We love spending as much time outside in the summer as we can. Some other fun summer activities include a S'mores Bar, a neighborhood Movie Night and an Ice Cream Sandwich bar.
Picnic Recipes
For other yummy picnic food ideas check out these recipes:
Roasted Red Pepper Chicken and Pesto Sandwich
For all of my other favorite kitchen products and tools visit my Amazon Store.
Did you know I wrote a cookbook? Check out the Holiday Slow Cooker Cookbook for 100 delicious recipes.