What would a movie night be without movie night snacks? For our neighborhood movie night I filled up a wagon full of treats and snacks!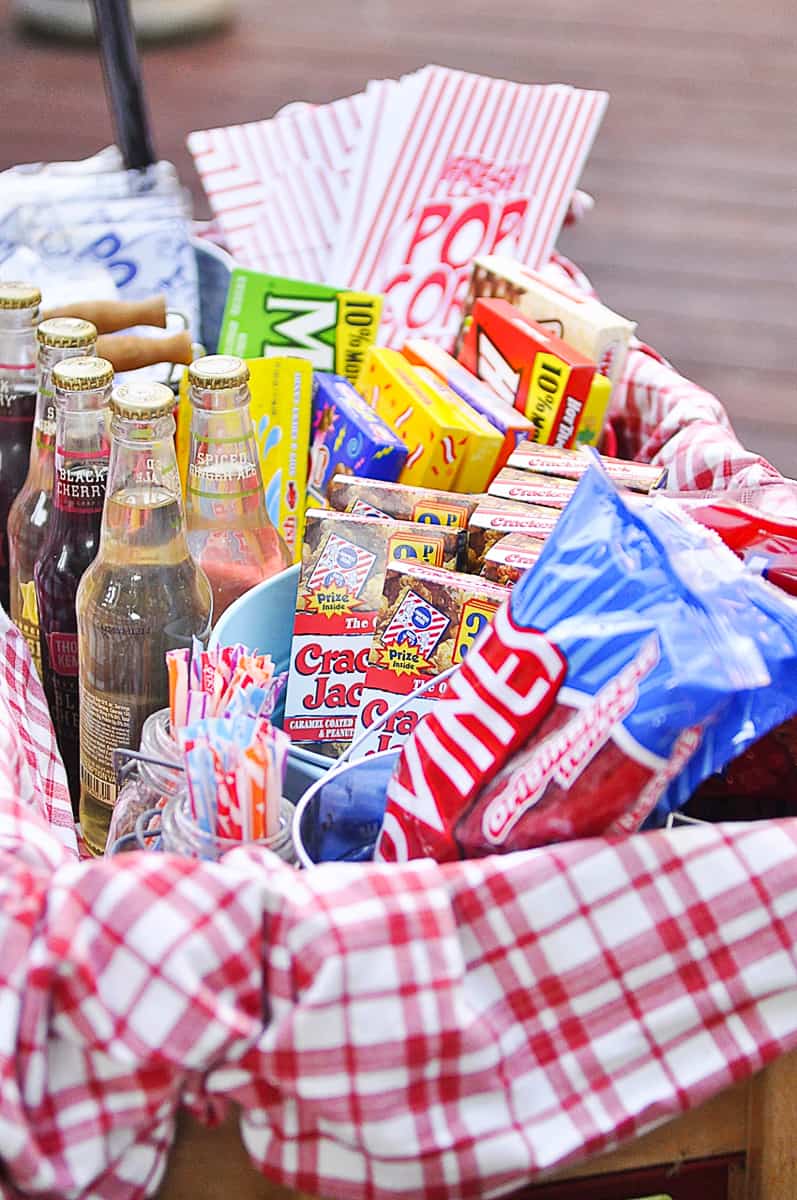 Summer is nearing it's end and around here it seems like it has just begun. One fun way to celebrate the beginning or ending of summer is a family or neighborhood movie night.
It is a fun and easy way to get together and enjoy one another. It seems like we are all so busy coming and going all summer long that we don't see as much of each other as we'd like. Monday evening was the perfect opportunity to get together. We started the evening with a potluck dinner.
After dinner, when it got dark, we set up a projector outside and watched a movie on the side of one of our houses, under the stars.
Movie Snacks
Or course you can't watch a movie without popcorn and treats so I volunteered to be in charge of the movie treats.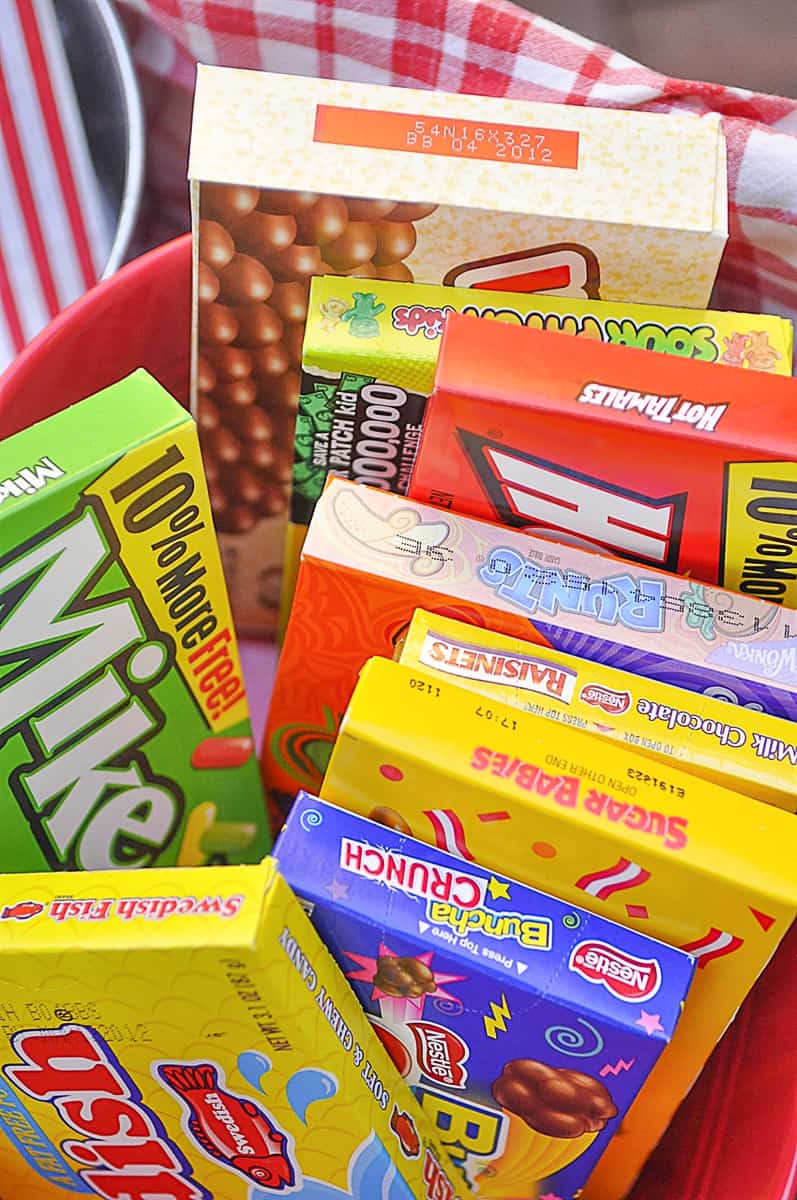 I think I may just be voted the most popular neighbor after I showed up at the party with this wagon full of treats! At least by the little boys!!
I brought a wagon full of just about every movie treat possible. A trip to the dollar store filled the wagon right up!!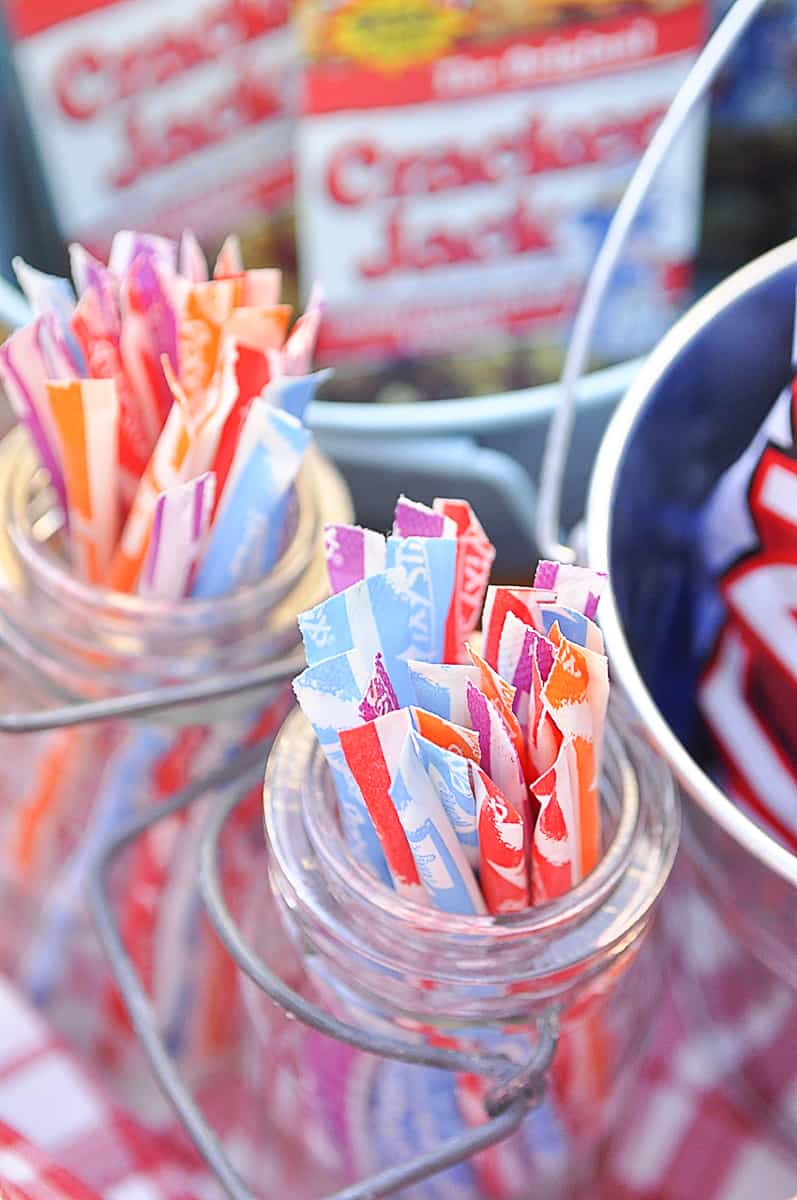 And you can't watch a movie without some beverages!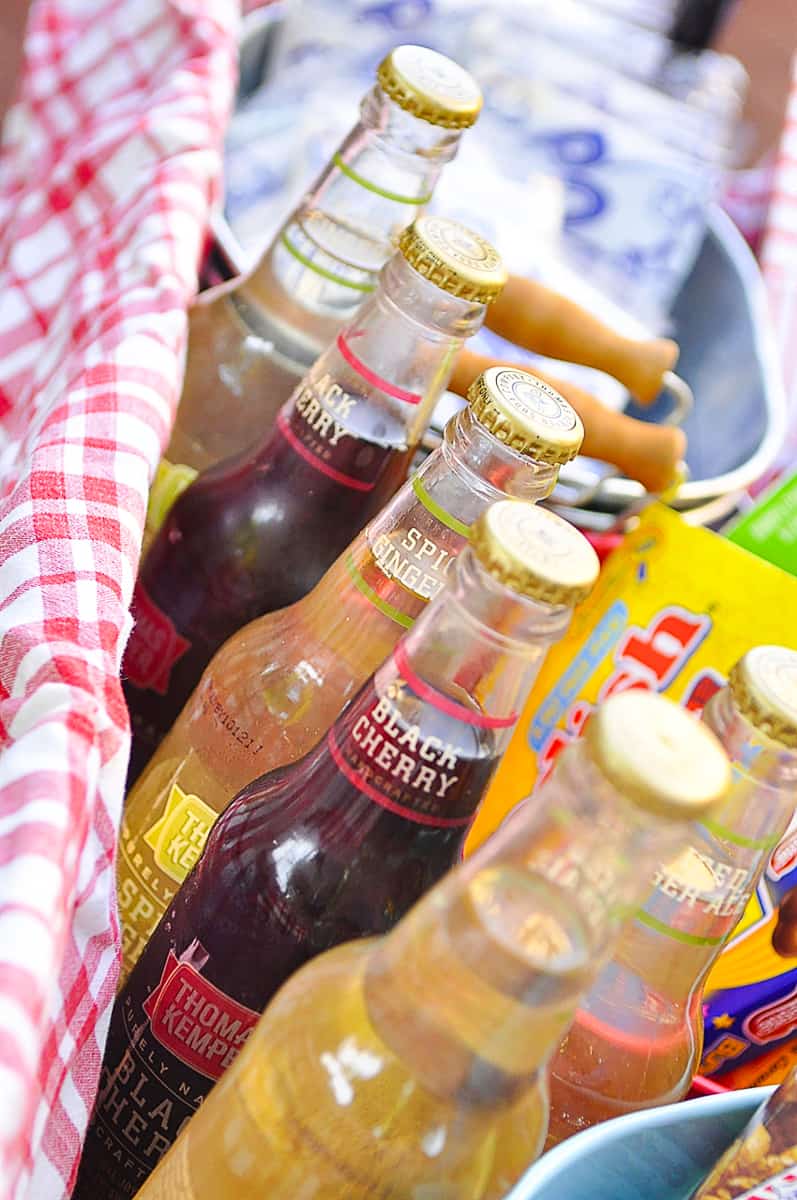 Movie Popcorn
There was popcorn too, we just popped up some microwave popcorn and everyone filled their popcorn bag with all their treats.
The boys had a great time setting up their own concession stand with all the goodies.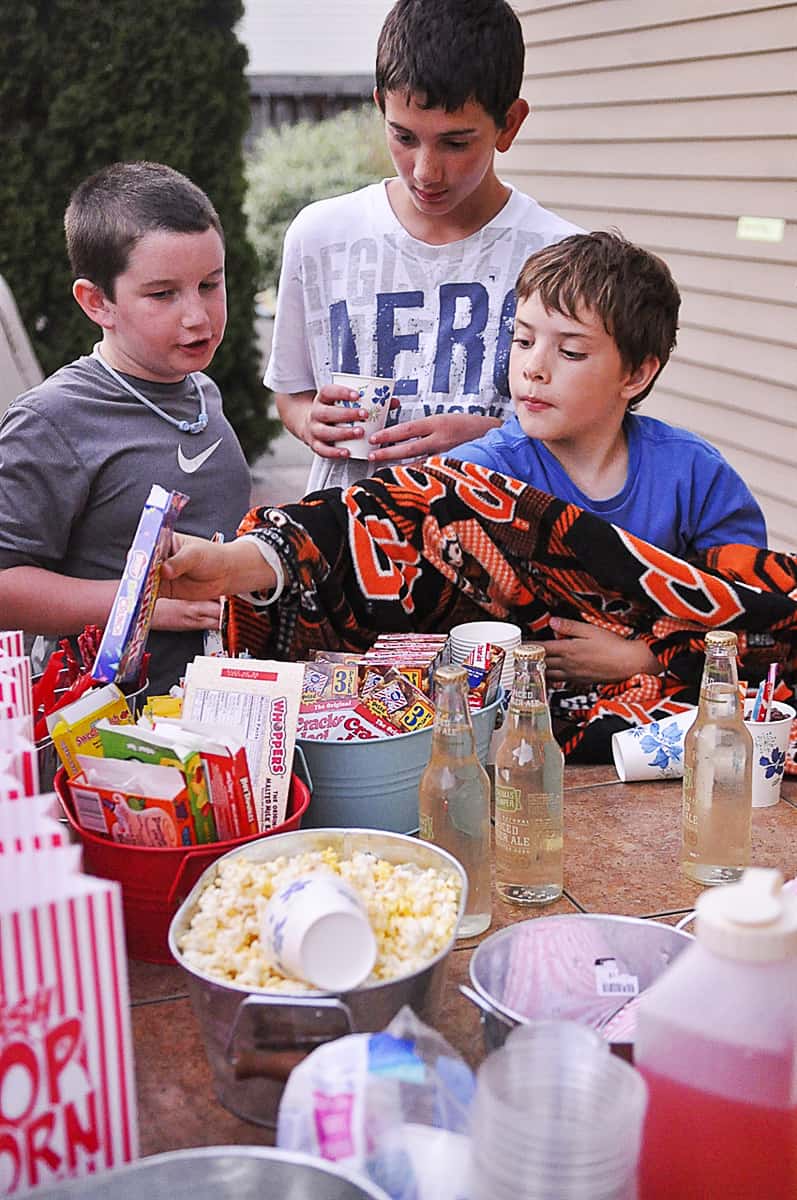 If you haven't had a chance to connect with your neighbors this summer throw an impromptu potluck and movie night. We all need that time to stop and connect and catch up. And the movie was pretty darn funny too!