St. Patrick's Day Recipes you are going to want to add to your holiday celebration.
There are so many fun recipes you can try for your St. Patrick Day meal. Some of these are more traditional Irish food. And some are just fun and green. But all of them are delicious.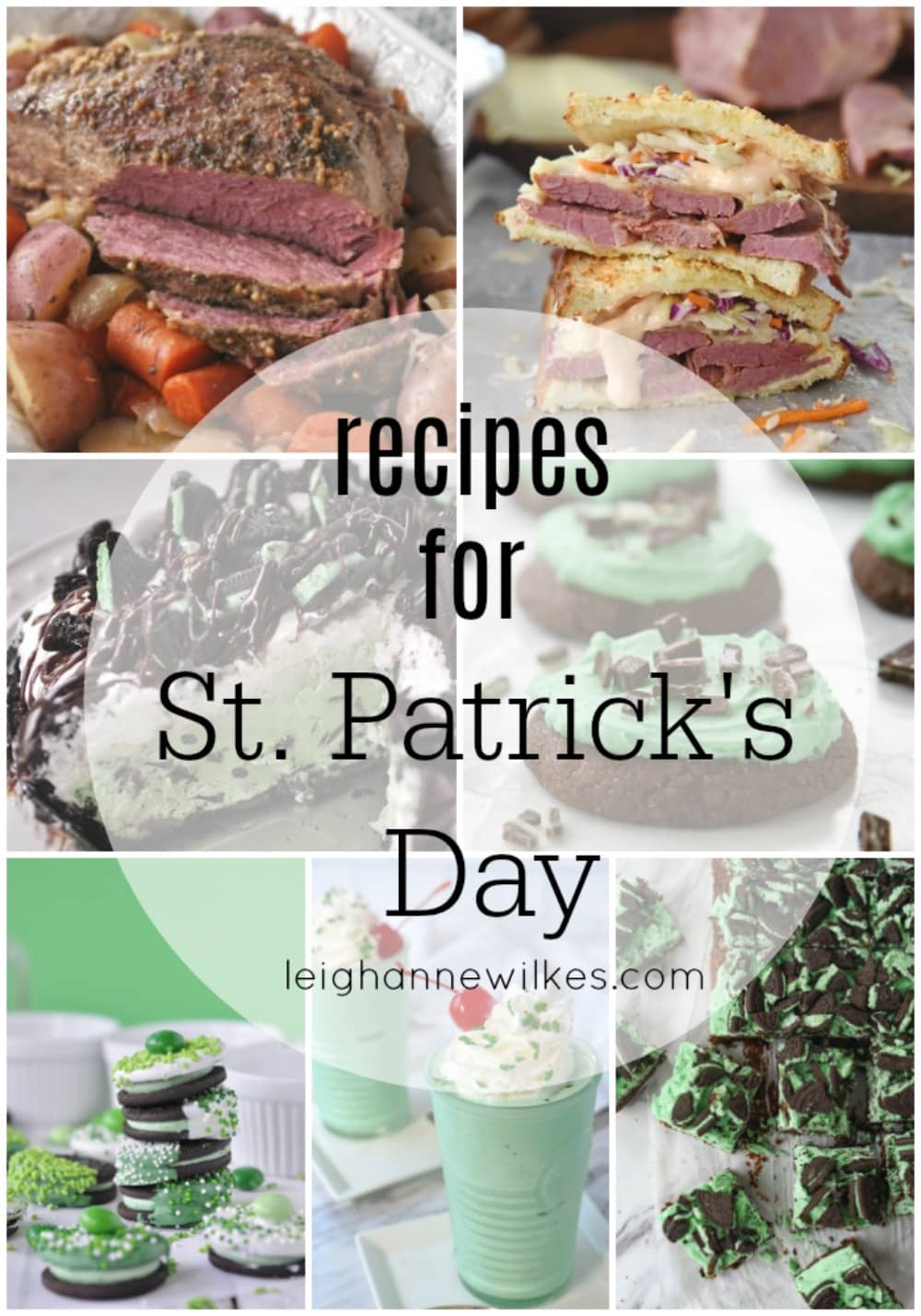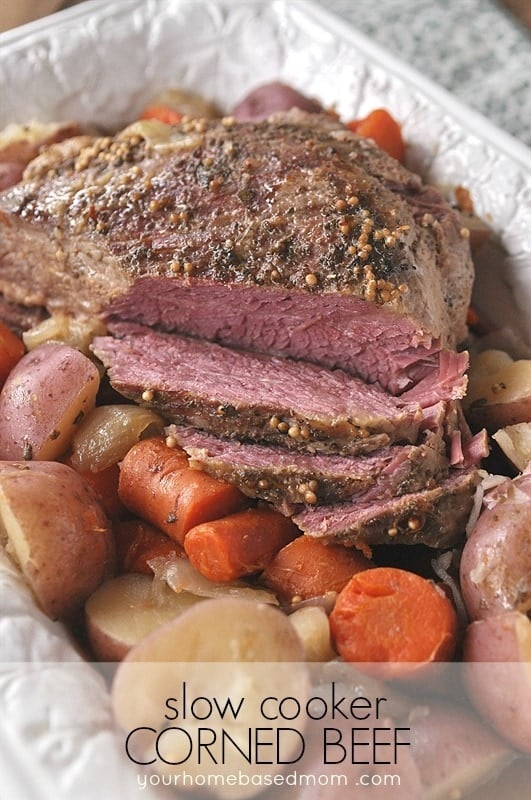 However you decide to celebrate here are a lot of fun and delicious ideas for you!

What a perfect way to celebrate St. Patrick's Day than with a traditional corned beef recipe made in your slow cooker. Or use my instant pot corned beef to make the perfect Rueben Sandwich.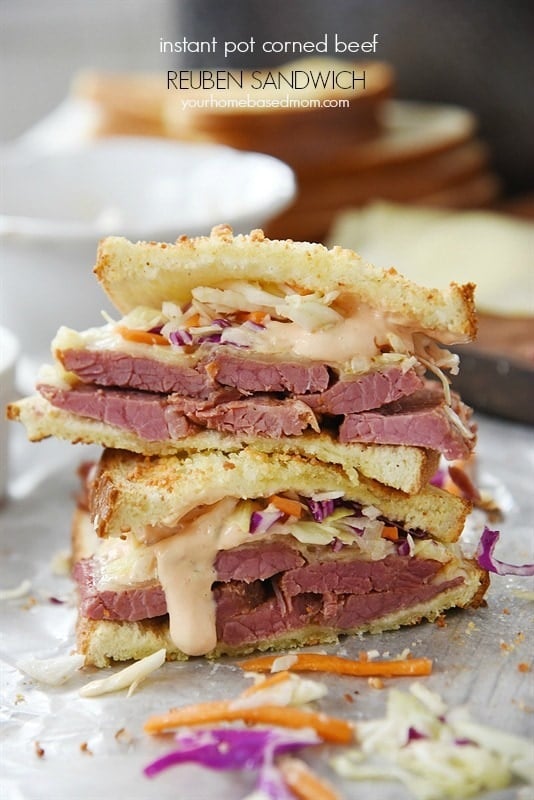 If the weather is still cool, try a nice bowl of Irish Stew.
And serve it with a fresh loaf of Irish soda bread.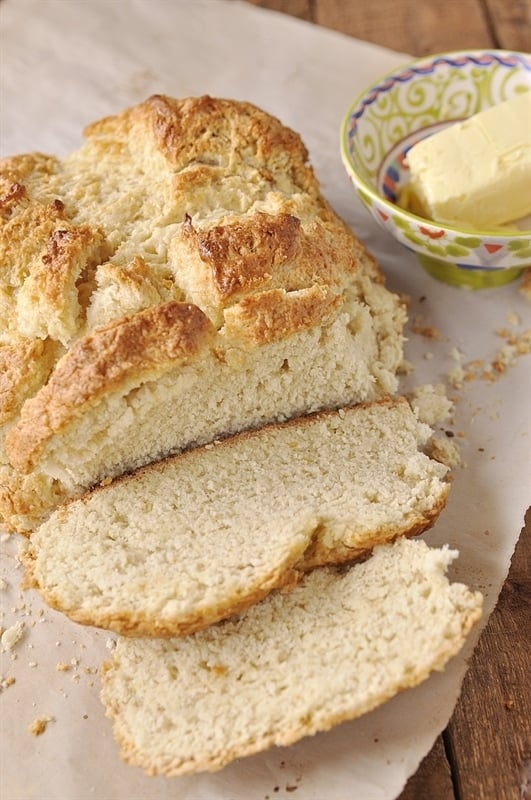 Green Dishes
If traditional Irish food isn't your thing, try having an all green meal with some of these recipes. Like a green vegetable side dish even your pickiest eater will love, Grilled Asparagus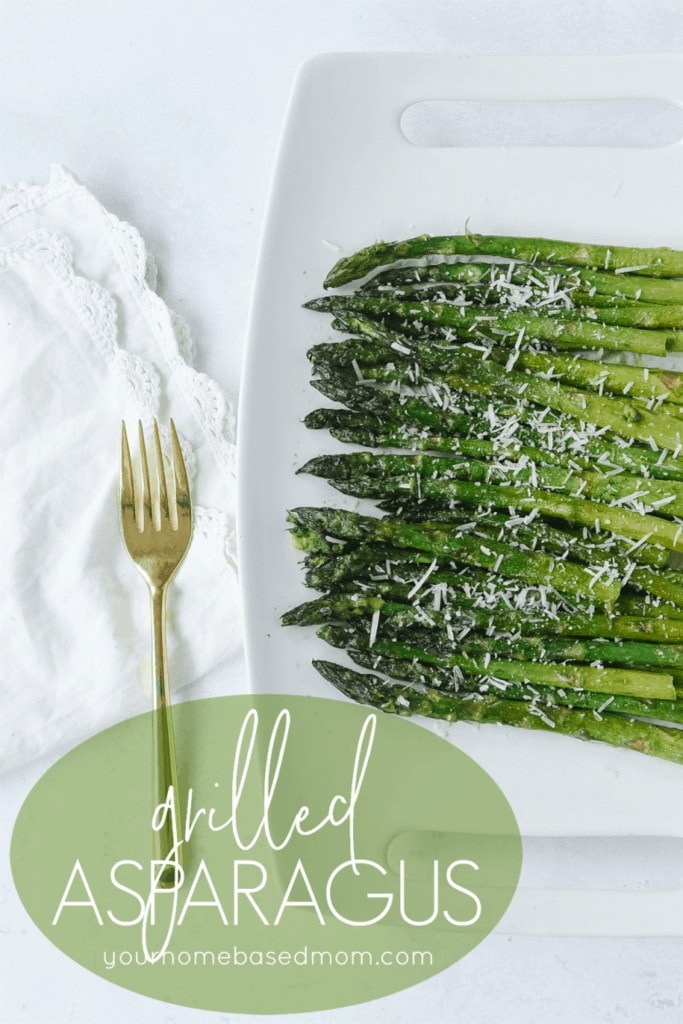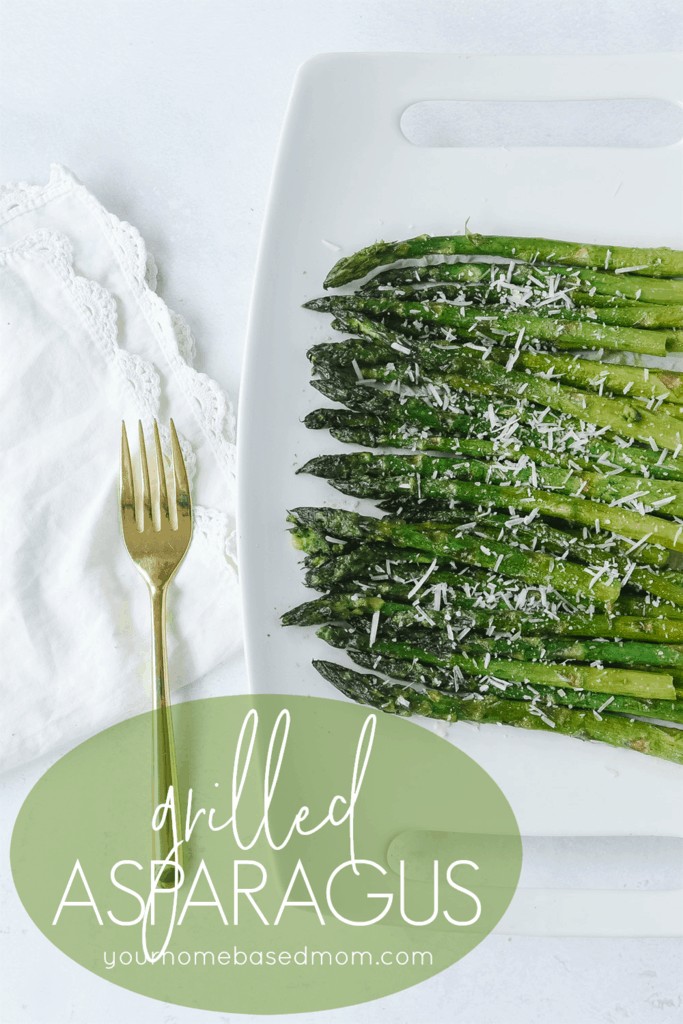 One of my favorite green foods is homemade pesto. You can put pesto on just about anything and make it tastes great.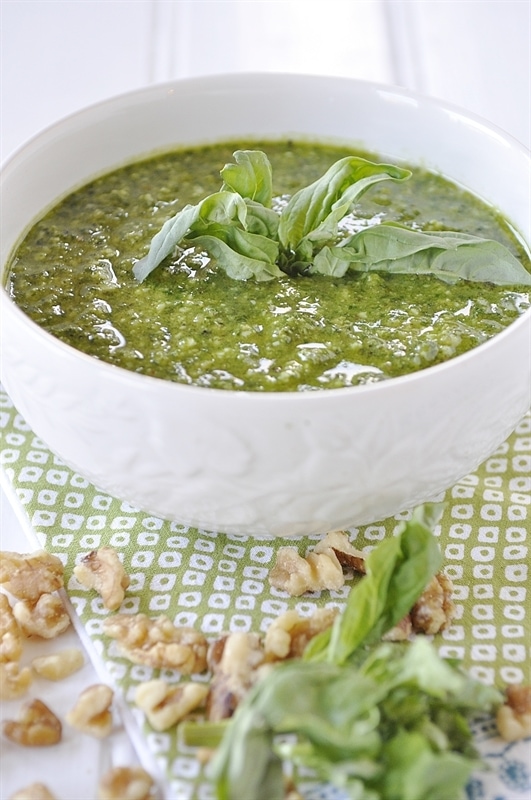 One of my favorite ways to use it is for Pesto Chicken.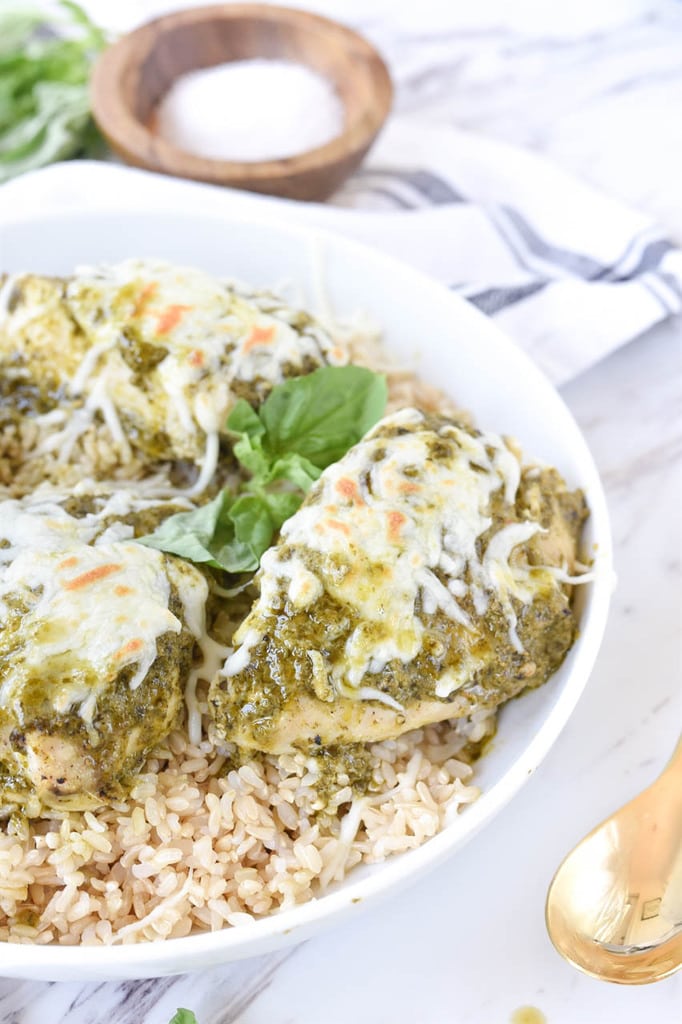 If you are in the mood for beef, Flank Steak with Pesto is a great choice too.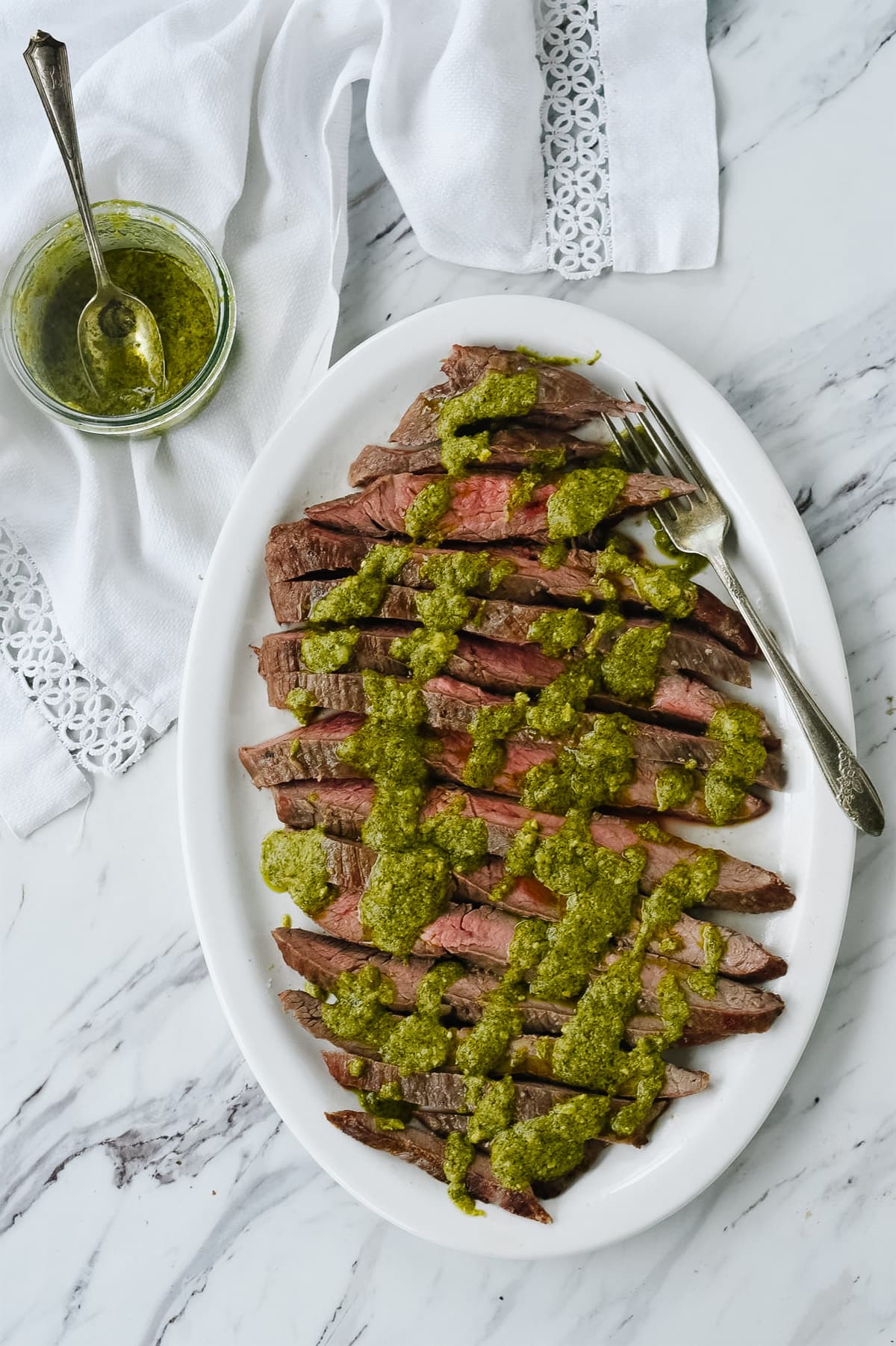 It pairs perfectly with grilled artichokes.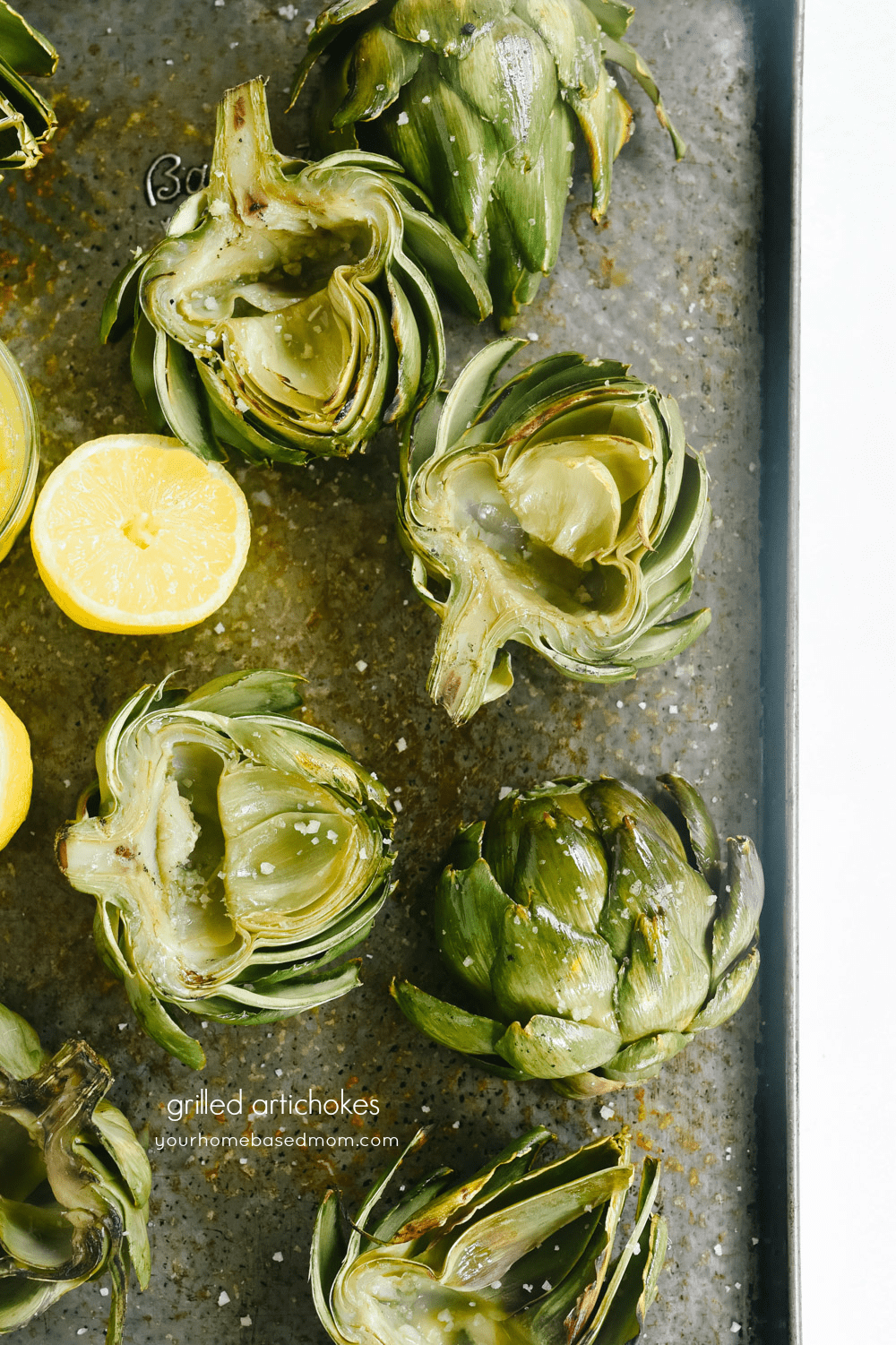 And my Crunchy Broccoli Salad is perfect any time of year!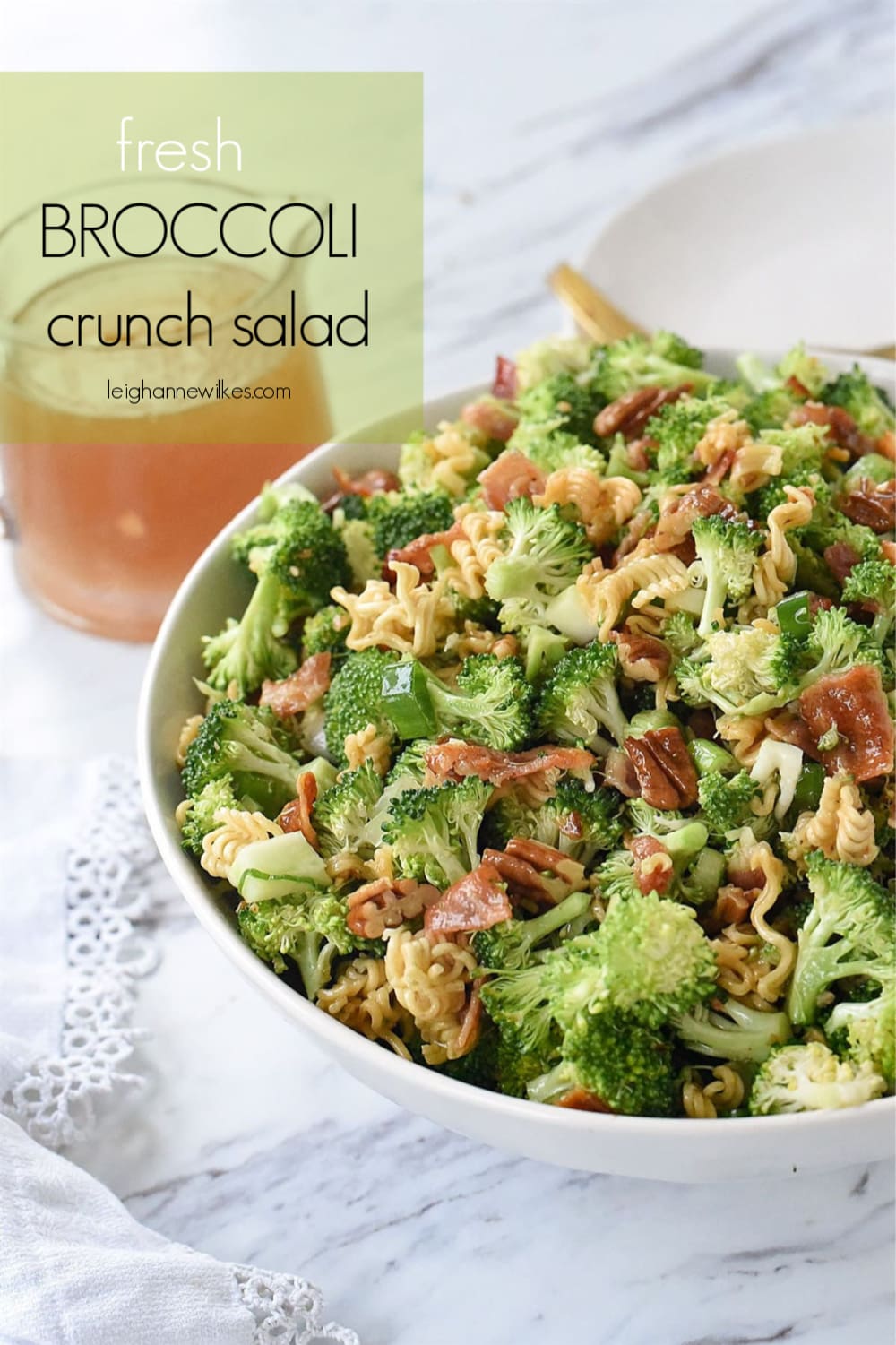 St. Patrick's Day Desserts
If you are looking for something more fun, check out these fun, minty St. Patrick's Day Recipes. Like one of my my favorite treats, a Shamrock Shake.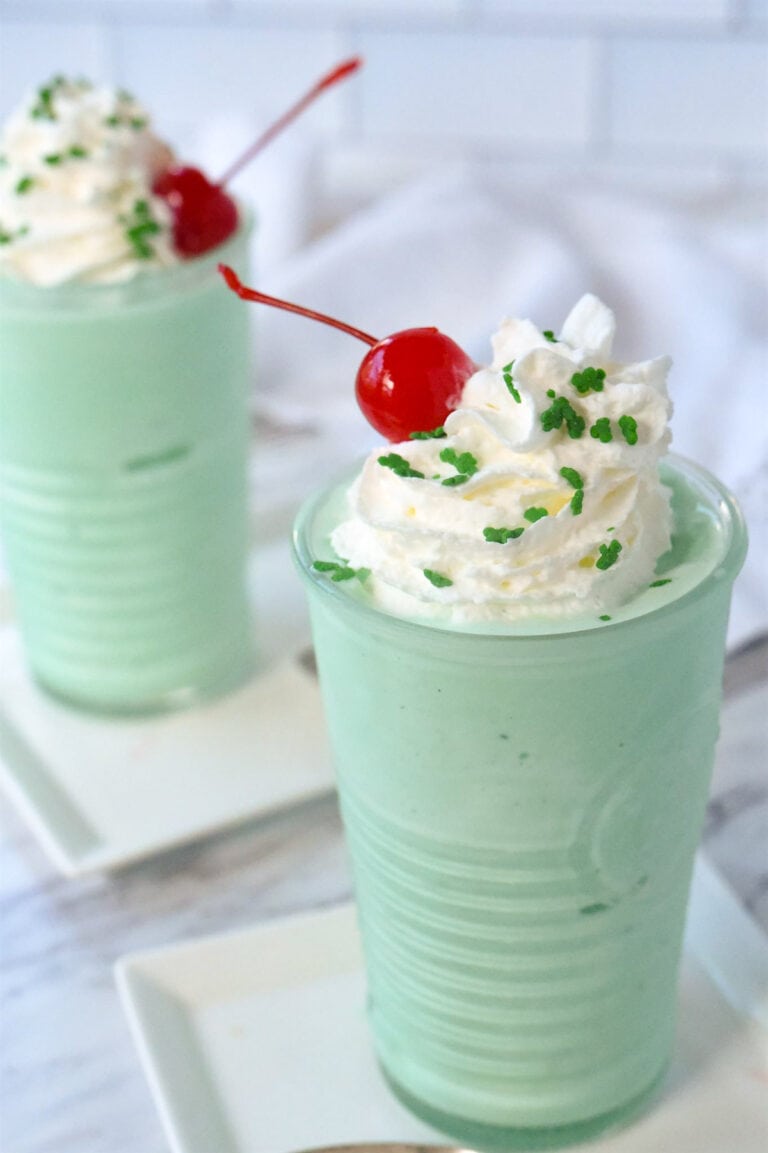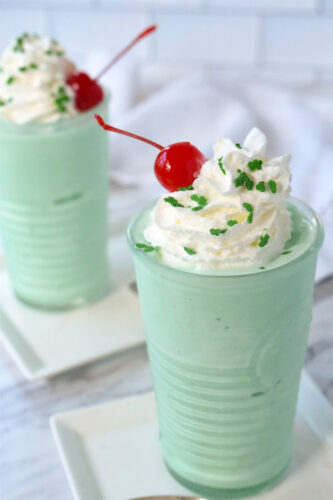 Another favorite dessert, minty and green, are these mint brownies.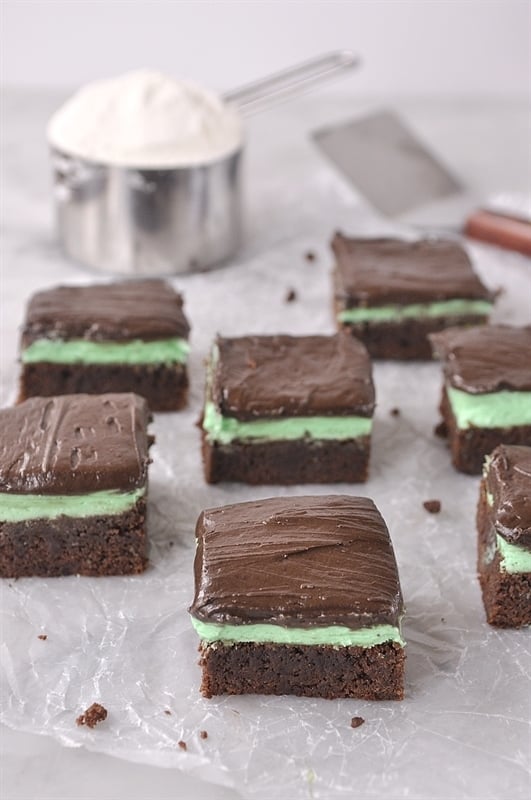 Or these Mint Oreo Brownies.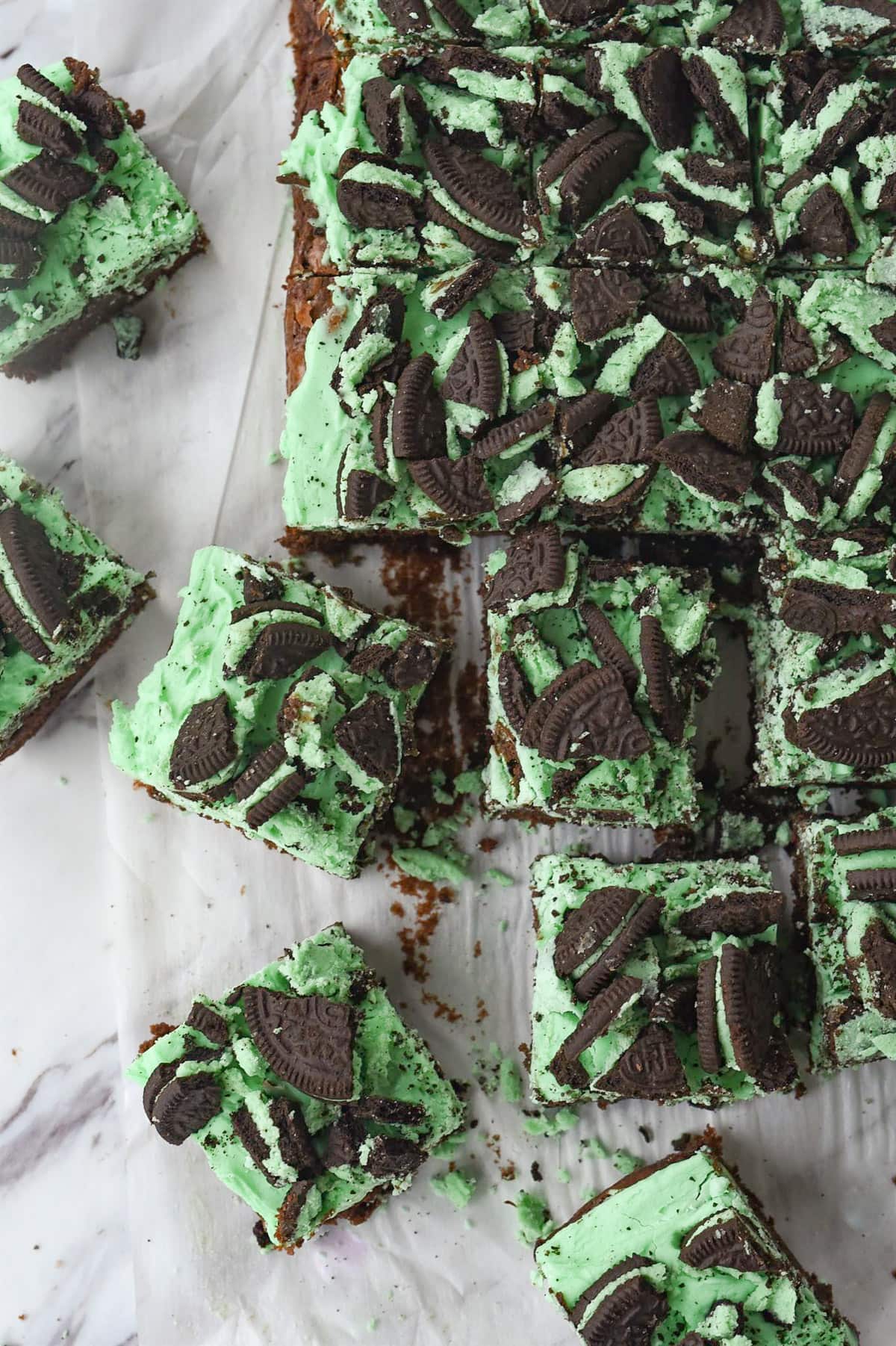 Homemade Mint Chocolate Cookies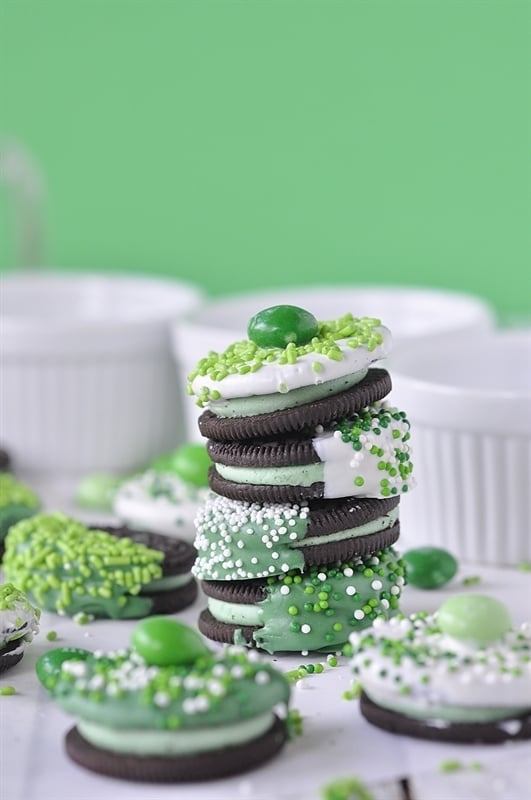 A delicious ice cream Grasshopper Pie.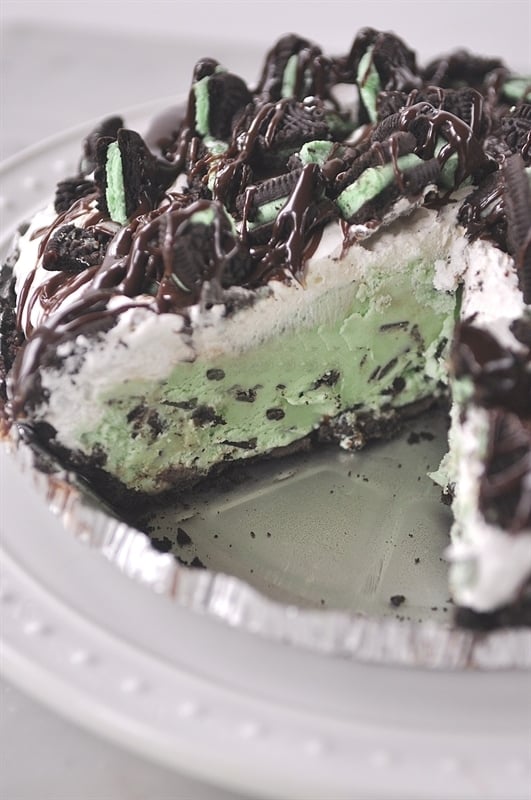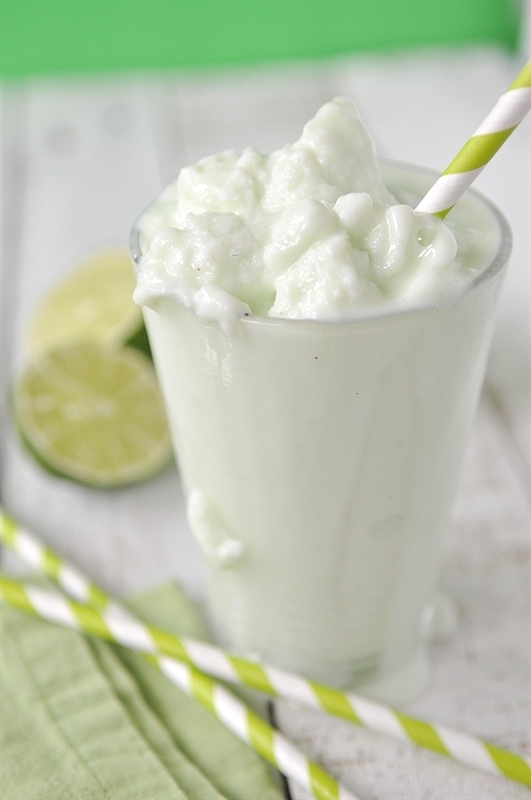 Homemade Mint Chocolate Chip Ice Cream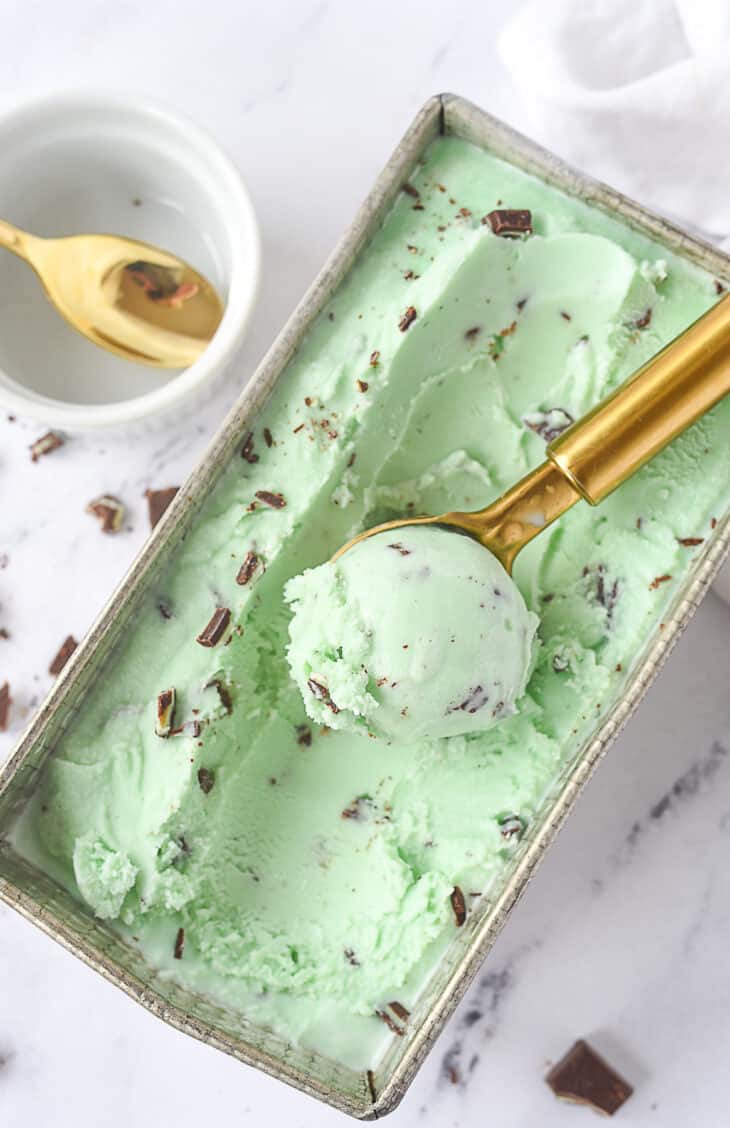 And even if you don't celebrate St. Patrick's Day, you will love these St. Patrick's Day recipes. Give one a try.
And make sure to FOLLOW ME on FACEBOOK, INSTAGRAM and PINTEREST to see more delicious food, party ideas and travel tips and what I'm up to on a daily basis!