This delicious and easy to make Irish Soda Bread is the perfect side dish for your St. Patrick's Day meal.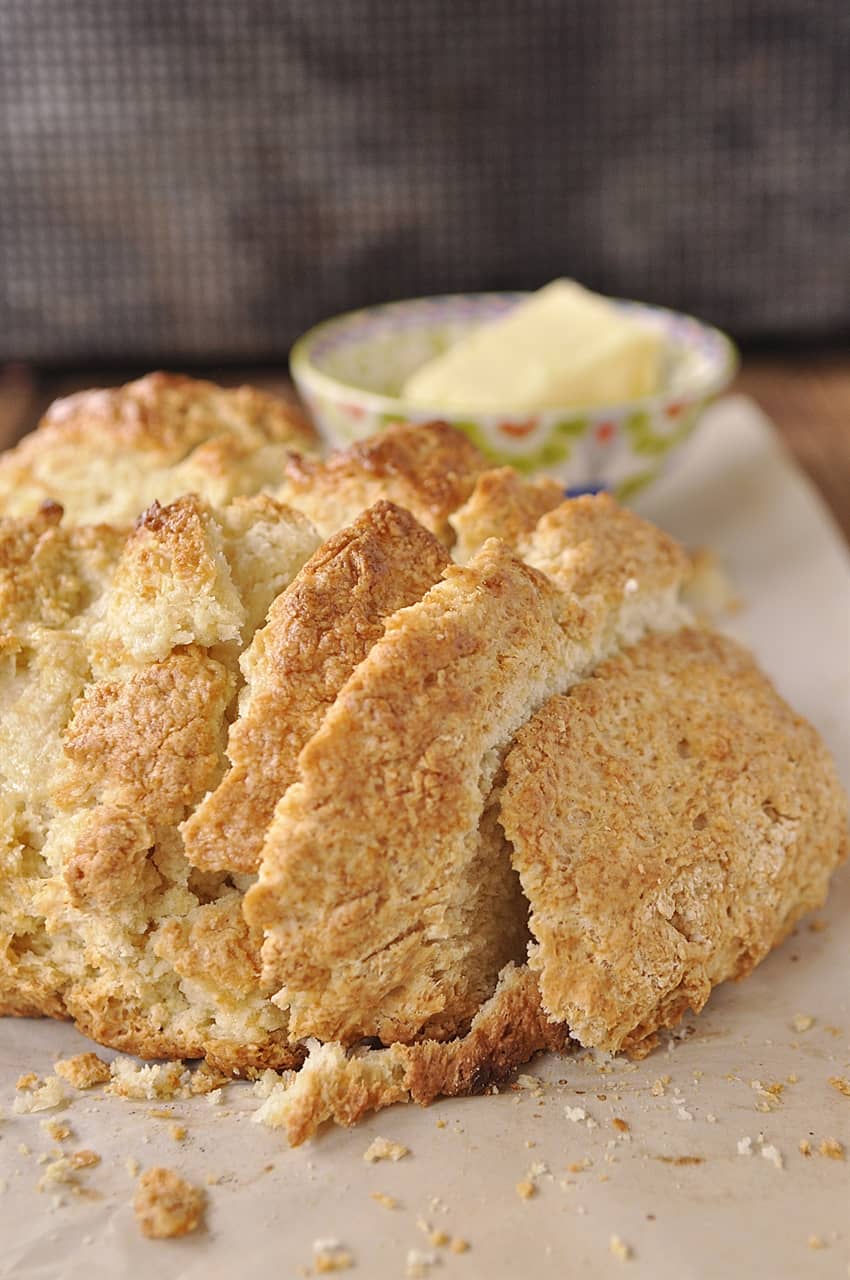 Today's recipe is the perfect meal accompaniment for your Slow Cooker Corned Beef for your St. Patrick's Day feast!
What is Irish Soda Bread?
Soda Bread is a quick bread that is made with baking soda as it's leavening agent instead of yeast.   It is also traditionally made with buttermilk.  The buttermilk causes a chemical reaction with the baking soda to cause little  bubbles to of carbon dioxide to form. So, don't leave out the buttermilk!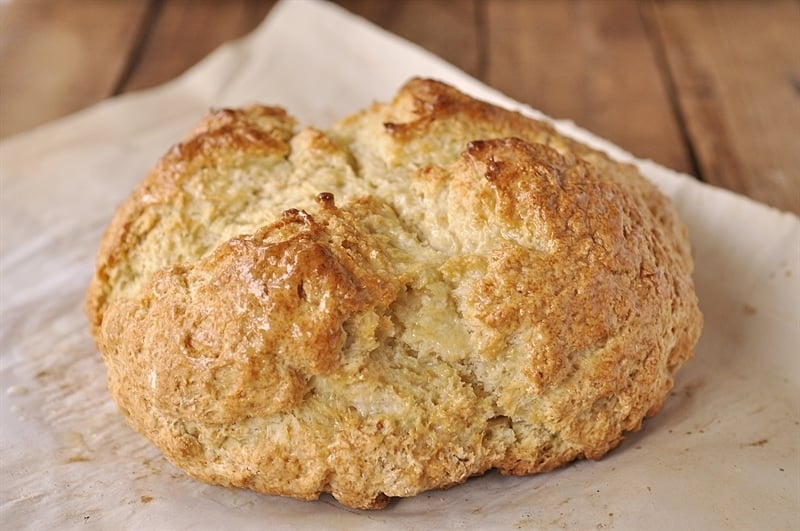 Tips and Tricks
To avoid dry and crumbly soda bread, use a combination of all purpose flour and cake flour.
Soda Bread is often made with raisins or nuts but I am kind of a plain jane some time so I left mine plain or I prefer to say "classic." If desired, add in 1 cup of raisins or 1/2 cup raisins and 1/2 cup of nuts.
Don't overwork the dough. It should be a rough, shaggy dough.
Be sure and make a cut into the top of the dough before baking as this helps the bread cook all the way through.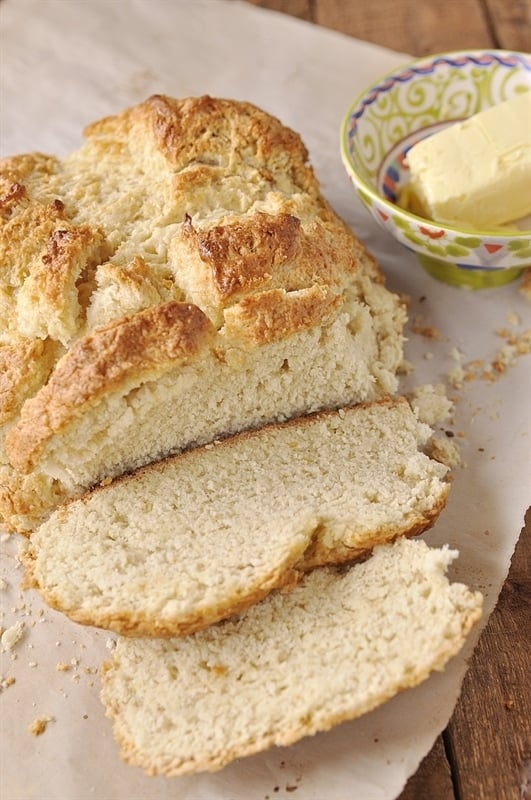 How to Make Irish Soda Bread
Whisk together your dry ingredients.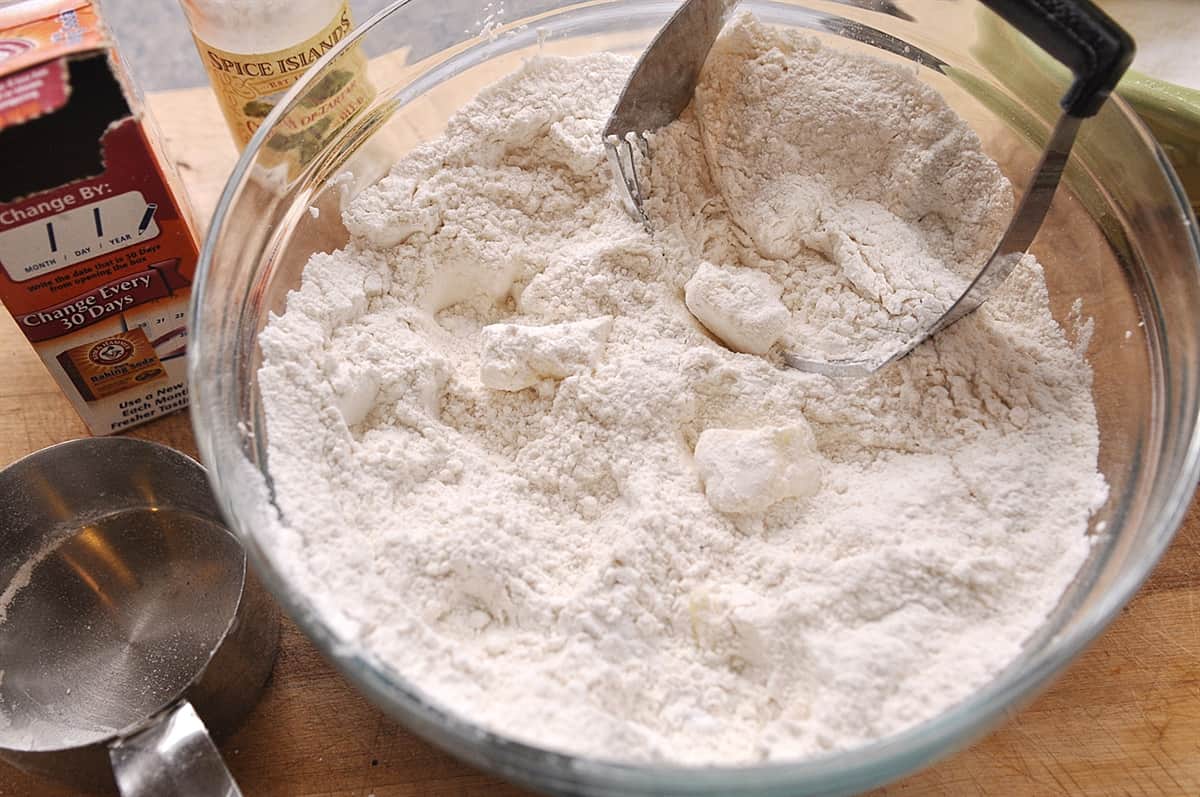 Cut in your butter (I actually bought Irish butter from Trader Joes) Stir in buttermilk until starts to come together. Use your hands to form a ball and knead. The dough will not be smooth. It will be bumpy.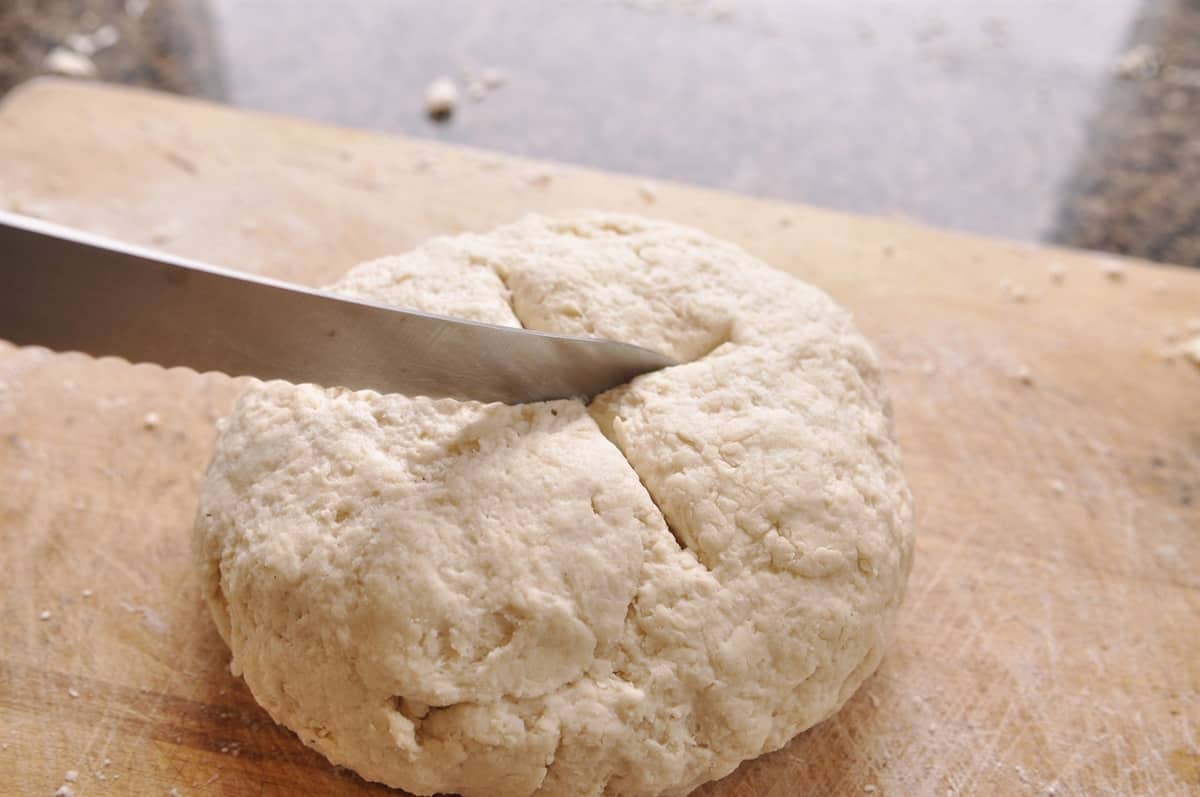 Form into a loaf and cut an X into the top of the loaf about 1/2 inch deep.
Bake at 400 for about 40 minutes or until golden brown and a toothpick comes out clean.
Brush with melted butter.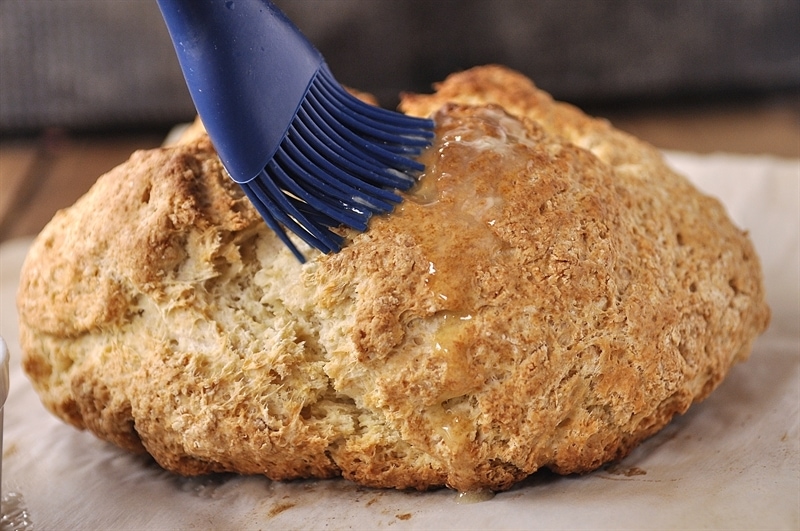 Serve with some more Irish butter.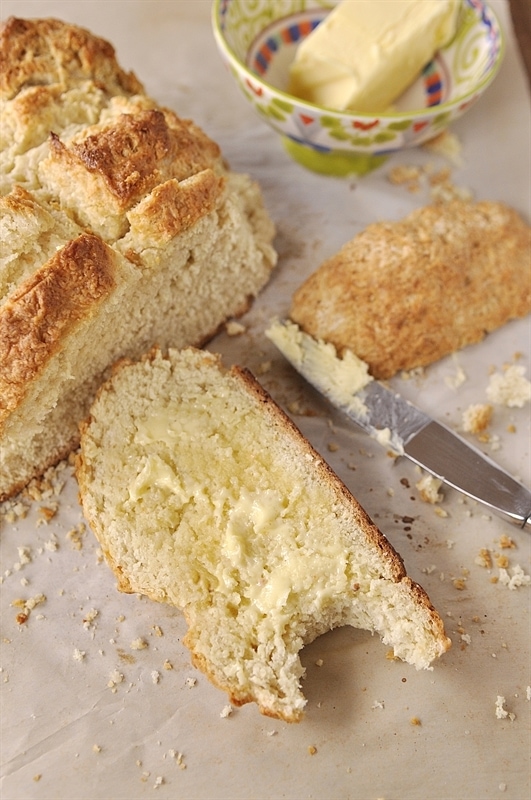 What to Serve with Irish Soda Bread:
For all my other favorite kitchen products and tools visit my Amazon Store.
Did you know I wrote a cookbook? Check out the Holiday Slow Cooker Cookbook for 100 delicious recipes.
Be sure and follow me over on You Tube for weekly cooking demos
Irish Soda Bread Recipe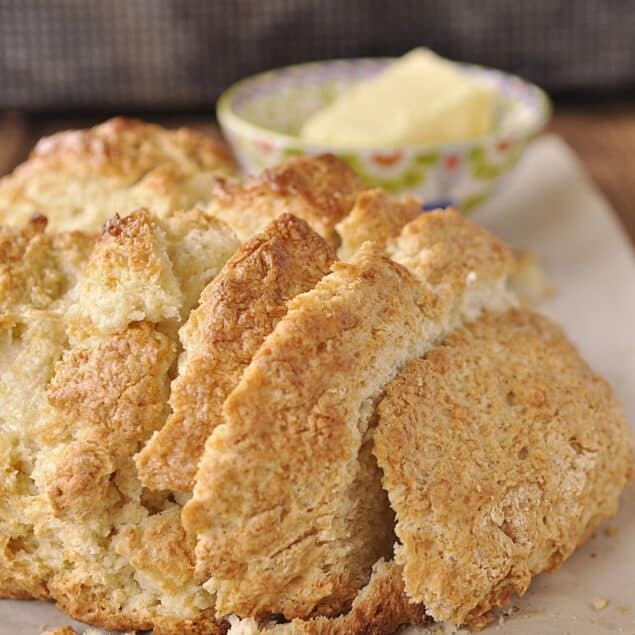 Irish Soda Bread
Ingredients
3 C all purpose flour
1 C cake flour
2 Tbsp sugar
1 1/2 tsp baking soda
1 1/2 tsp cream of tartar
1 1/4 tsp salt
2 TBSP butter plus extra melted for brushing.
1 1/2 C buttermilk
Instructions
Preheat oven to 400 degrees.

Whisk together the flours, sugar, baking soda, cream of tartar and salt in a bowl.

Cut butter into the dry ingredients until it is coarse crumbs.

Add in buttermilk with a fork until the dough begins to come together.

Turn dough onto floured service and knead just until the dough becomes cohesive and bumpy.

Do not knead until smooth.

Form the dough into a 6 inch round loaf – about 2 inches thick.

Place on a baking sheet covered in parchment paper.

Cut a large 1/2 inch deep X into top of loaf with a knife.

Bake until golden brown and a toothpick comes out clean – about 40 minutes.

Cool and then brush loaf with melted butter.