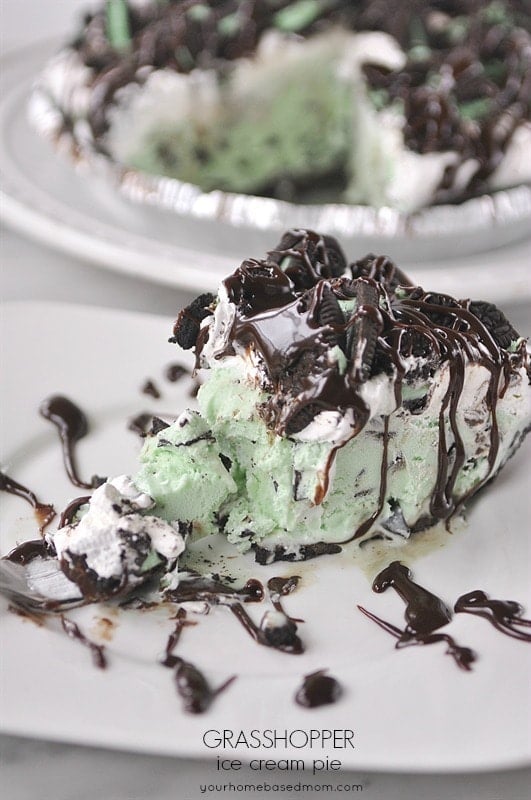 The season of green is upon us and for me that means mint!  If something is green, it should be mint in my book.  We have a divided house when it comes to mint.  Half of us love it and half of us don't but all my mint haters have moved away from home so bring on the mint!
Grasshopper ice cream pie is one way to enjoy some green and some mint.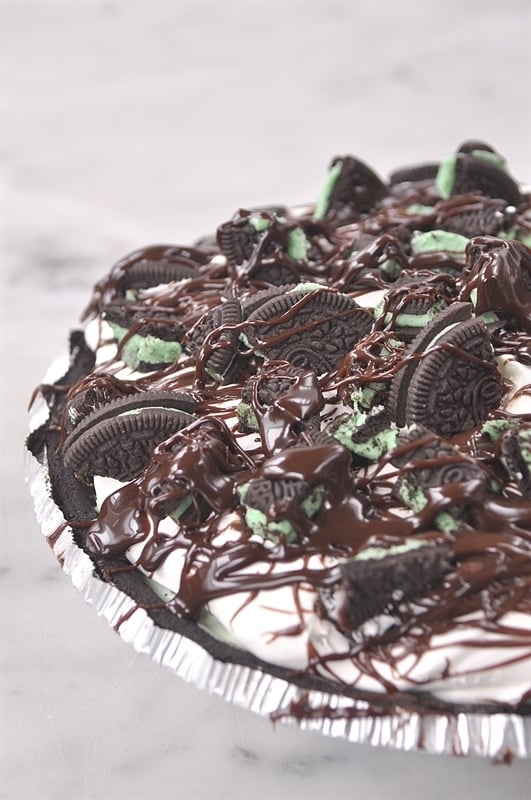 Grasshopper Ice Cream Pie is really one of those non recipe recipes!  You don't have to have exact measurements, you can just add in as much ice cream, fudge sauce, mint Oreo cookies and Cool Whip as you like.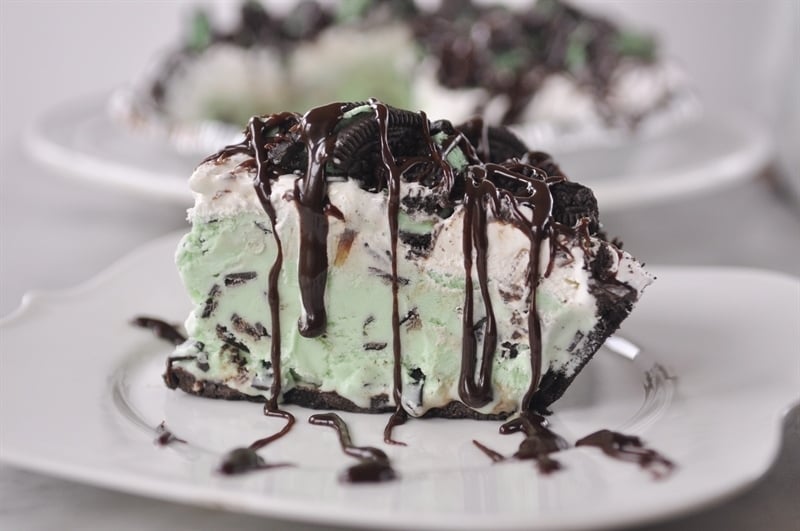 I used a store bought cookie crust but you can certainly make your own.  I filled the cookie crust with my favorite mint ice cream.  Now not all mint ice creams are created equal and some are white.  Be sure and pick a green colored ice cream if you are using this for St. Patrick's Day.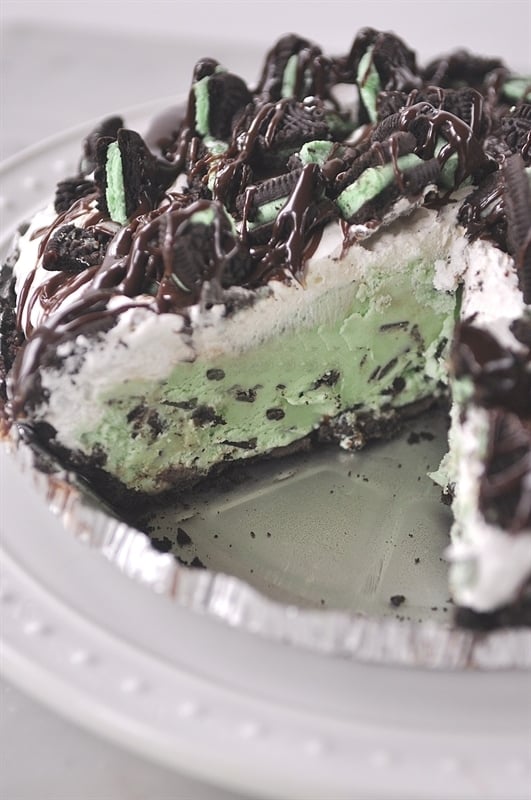 I then covered the top with a nice layer of Cool Whip and then drizzled it with store bought hot fudge sauce. I was into quick and easy.  Of course, you can make your own and this is one of my favorite hot fudge recipes!  Drizzle the heck out of it! The more chocolate drizzle the better!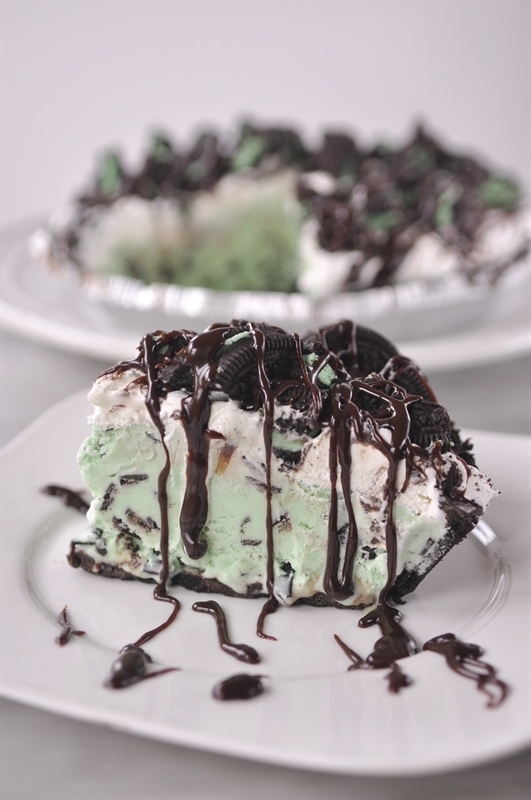 After the chocolate is drizzled, cover the top with chopped up Mint Oreo cookies.  The more the merrier.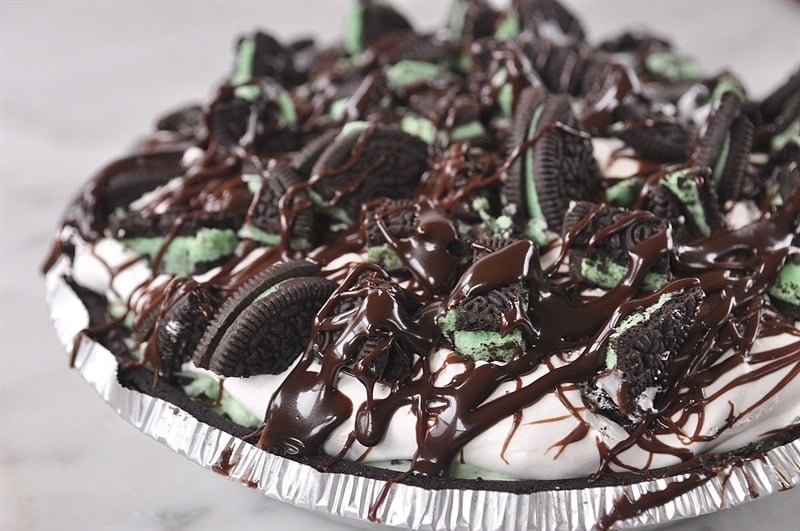 Then you know what to do!  Enjoy it and if you feel like sharing, that would be nice too.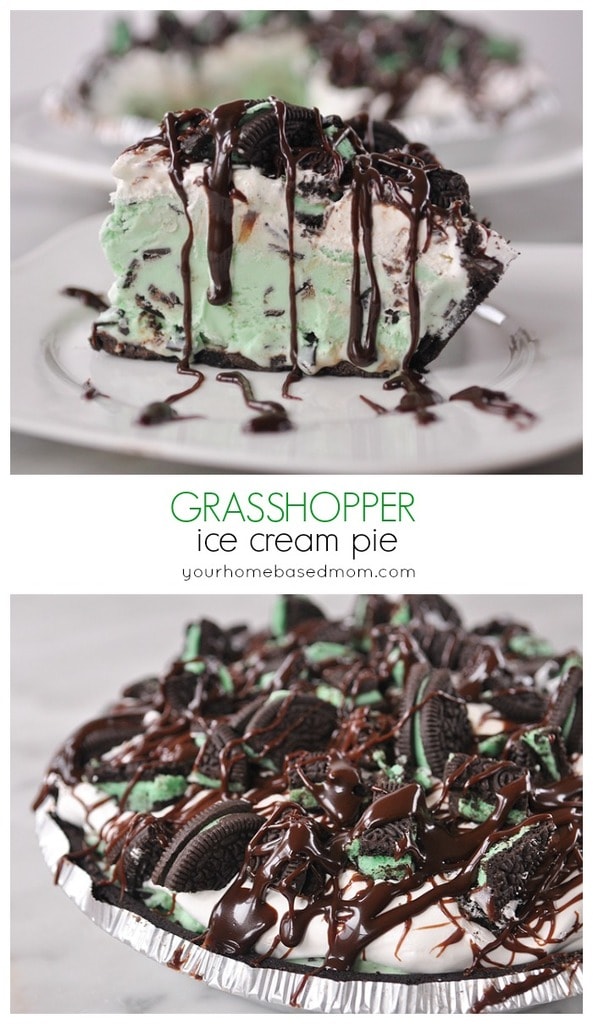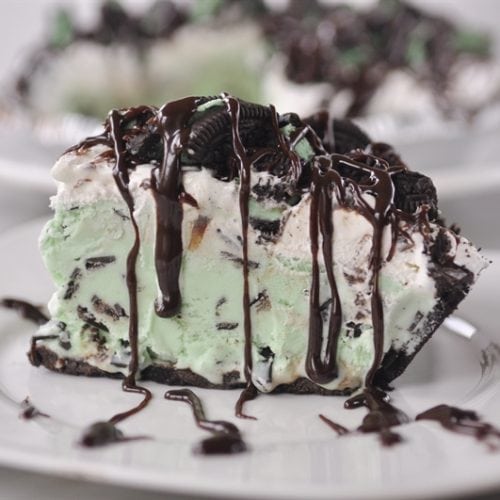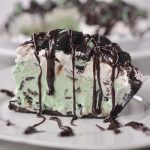 Print
Grasshopper Ice Cream Pie
Ingredients
1

chocolate cookie crust

1.5

quarts

of green

mint ice cream

Hot fudge sauce

Mint Oreo Cookies

Cool Whip
Instructions
Fill cookie crust with ice cream.

Cover top with desired amount of Cool Whip

Cover top with chopped cookies

Drizzle with hot fudge sauce

Freeze until firm and ready to serve.