Orzo Tomato Basil Soup is a dressed up version of a childhood favorite.
Tomato soup is high on the comfort food list. Try this grown up version, Orzo Tomato Basil Soup. You will love the flavor that the basil pesto adds, and the texture of the orzo pasta will make this soup a family favorite.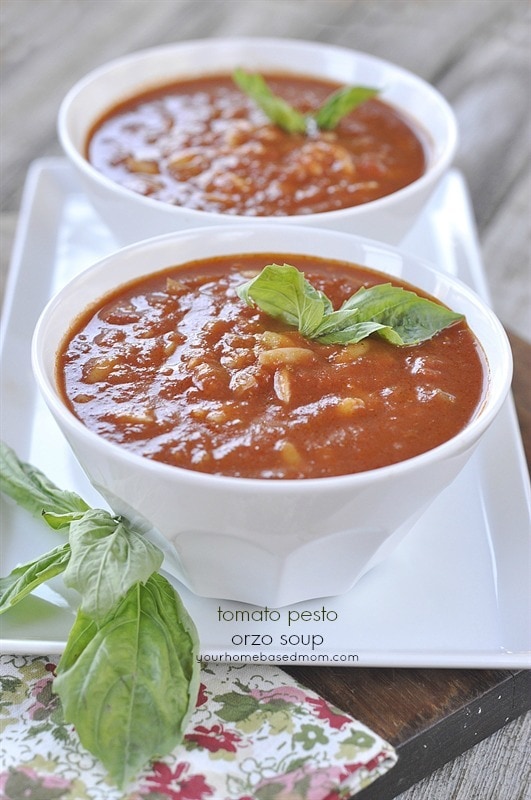 Growing up, tomato soup and grilled cheese sandwiches was the go to lunch, especially during those cold winters in Wisconsin! When I walked home from elementary school with 10 feet of snow on the ground, a nice warm bowl of tomato soup was the perfect thing to warm me up so I could walk back to school through the snow again! Of course the tomato soup came out of that red and white can!
I still crave a nice bowl of tomato soup and a grilled cheese sandwich every now and then but instead of opening that red and white can I prefer to make my own tomato basil soup, with a couple of add ins.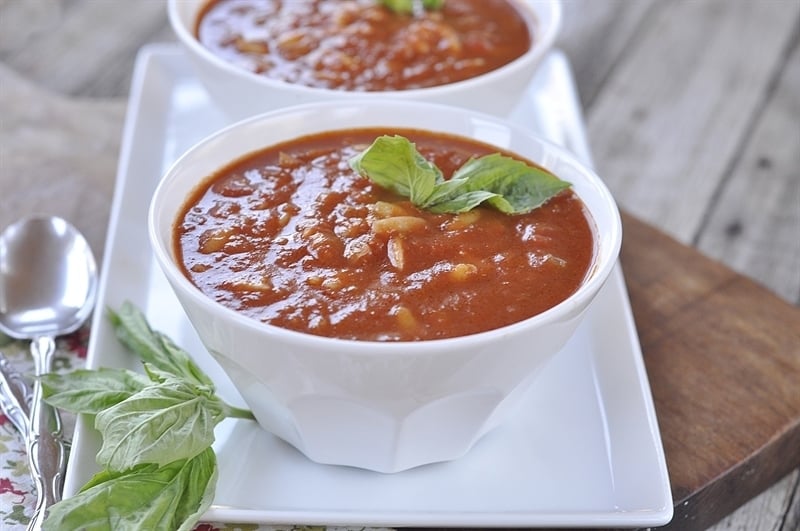 This recipe does used canned tomatoes but the addition of chicken broth, garlic, onions, pesto and orzo make it a little more sophisticated than my childhood favorite.
Because it uses canned pureed tomatoes, it comes together quickly and easily. I love the addition of the orzo pasta to the soup. It gives the soup some nice texture and body. And the pesto adds in a great basil flavor. I used pesto I purchased at the store but of course you can make your own homemade pesto if you'd like. The Trader Joe pesto is my favorite store bought pesto.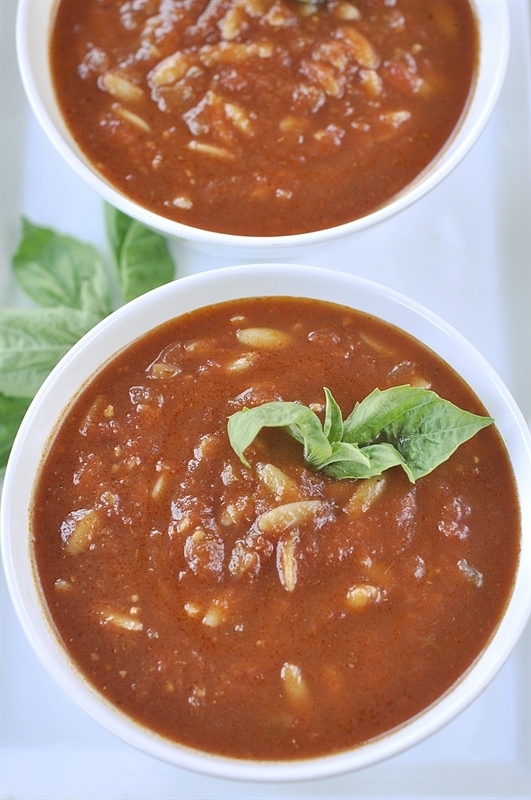 After letting this soup simmer and thicken up a bit all you have to do is add a grilled cheese sandwich to your Orzo Tomato Basil Soup.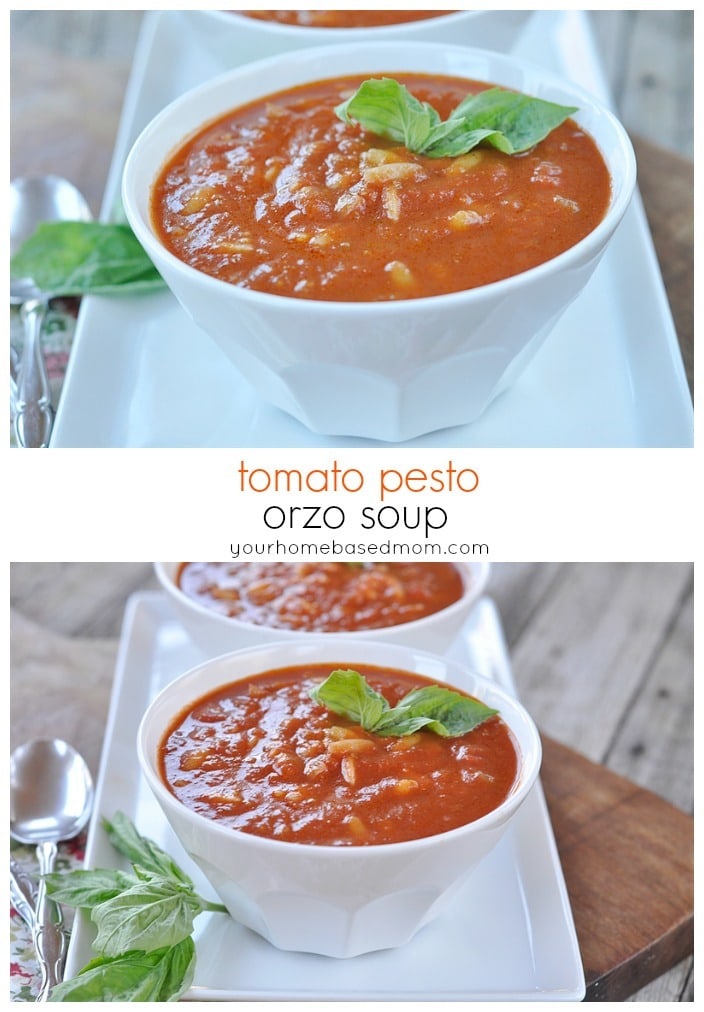 Tomato Basil Soup Recipe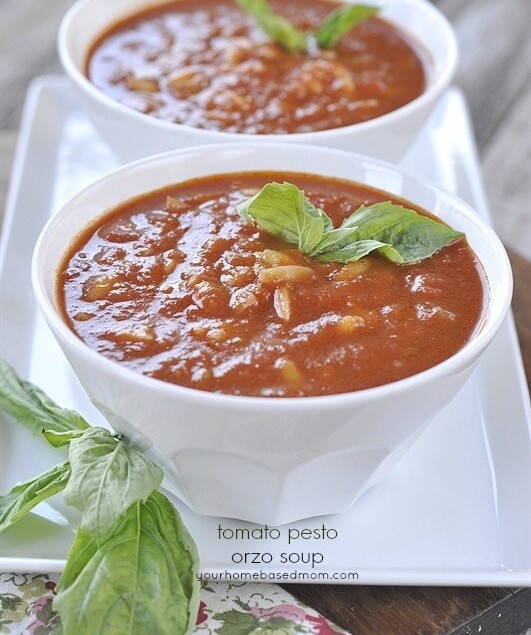 Orzo Tomato Basil Soup
Ingredients
1 qt. of chicken broth
2 14.5 oz. cans of purreed tomatoes
3 tsp garlic
1/2 onion chopped
1-2 Tbsp olive oil
salt and pepper to taste
1/4 C pesto
1/2 C uncooked orzo
Instructions
Saute garlic and onions in olive oil until onions are soft.

Add in chicken broth, tomatoes and pesto and stir to combine

Simmer over medium low heat until soup thickens and cooks down slightly.

Boil water (about 1 qt.) to cook orzo in. Cook until tender.

Add cooked orzo to soup.
If all you have is that red and white can of soup I've got a quick and easy way to dress that up too with this quick & easy tomato soup recipe. And every bowl of tomato soup is made better with delicious grilled cheese sandwich.