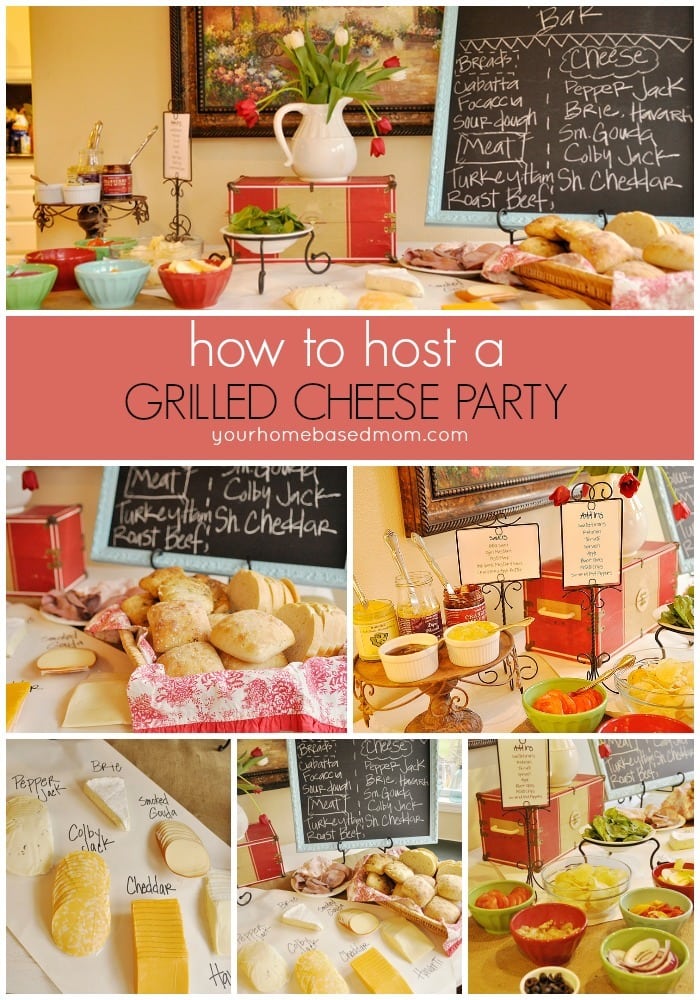 On Tuesday I shared with you a fun Make Your Own Juice Bar party idea. If you haven't checked it out yet please do so and don't forget to enter the $100 Visa Gift card giveaway sponsored by Simply Cranberry that is there too!! Could you use an extra $100???
In that post I promised to share with you what we had to eat at the party along with our yummy juice concoctions.
Not only did I make them mix their own beverage I made them make their own dinner too. I decided to make my guests work for their dinner!  We had a Grilled Cheese Party.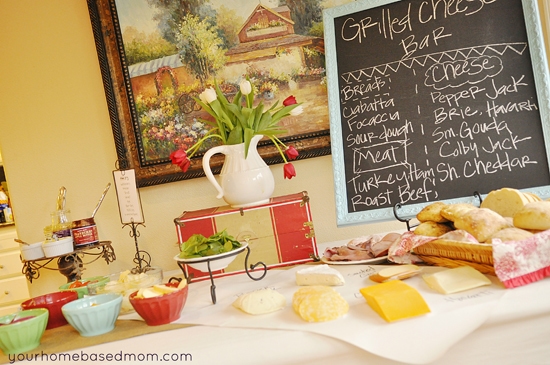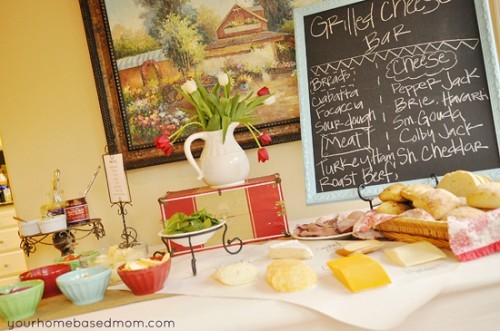 I put together a collection of fun fixins for grilled cheese sandwiches and let my guests have at it putting together all kinds of yummy and crazy combinations.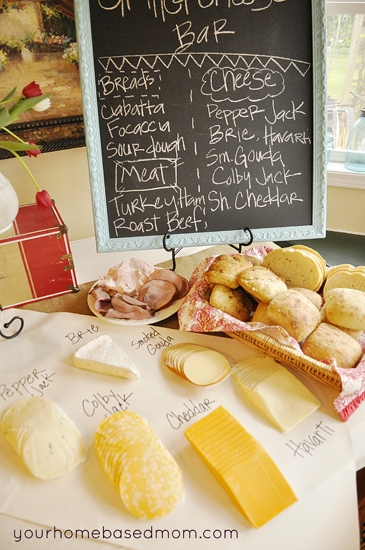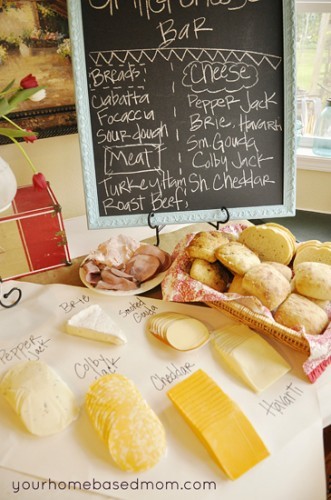 Of course there was cheese -six different kinds of cheese to be exact.  There was smoked cheddar, havarti, brie, colby jack, pepper jack and smoked gouda.  I rolled out some butcher paper onto the table and placed the cheese right on the paper.  Then I just labeled each type of cheese with a marker.  So easy and fun.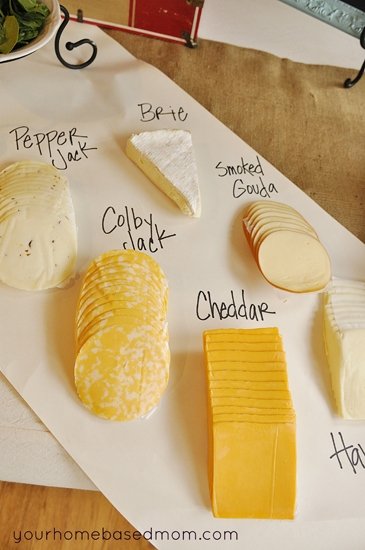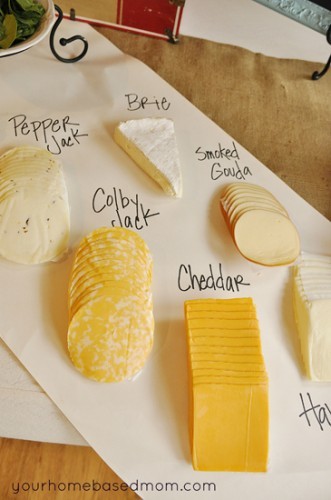 There were three different types of bread – sourdough, herbed focaccia and ciabatta. And three choices of meat – turkey, ham and roast beef.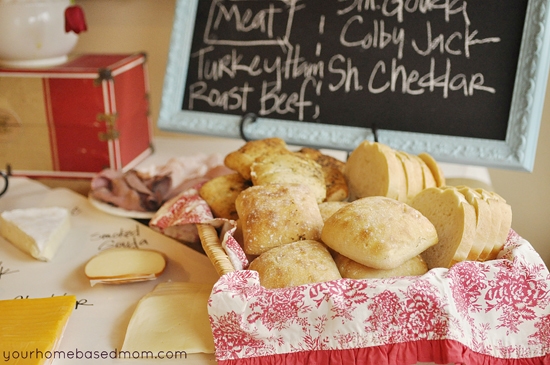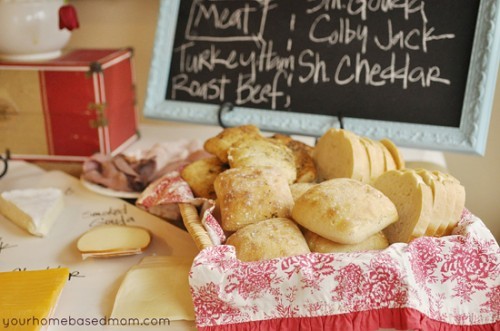 I also had a fun selection of condiments they could add to their sandwich .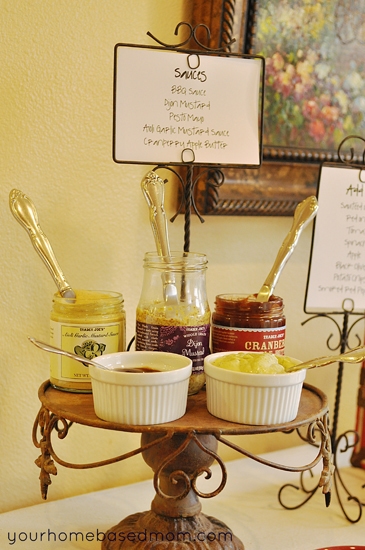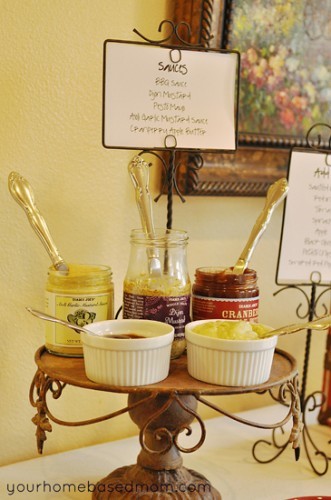 And then some other fun add ins too!  One of my favorites was potato chips but I also had caramelized onions, roasted red peppers, black olives, spinach,tomatoes, apple slices, and red onion.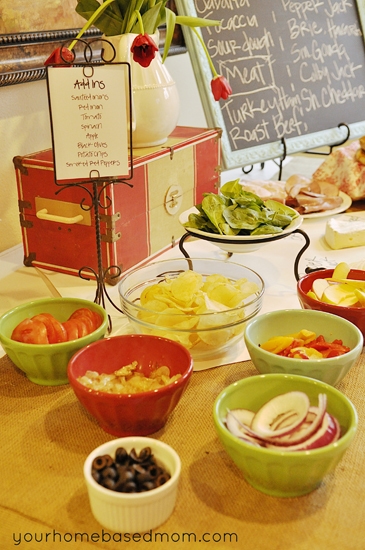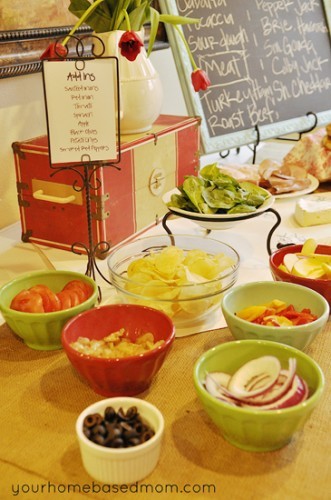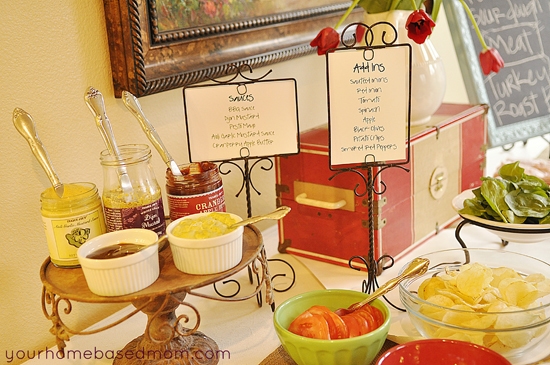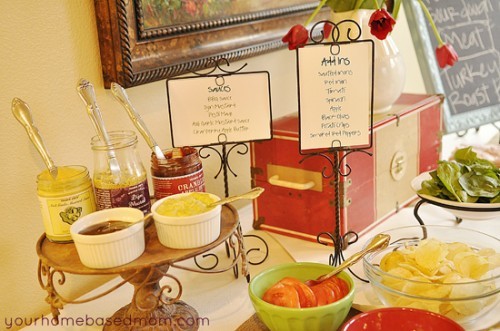 The fun part was just seeing all the fun combinations that people put together.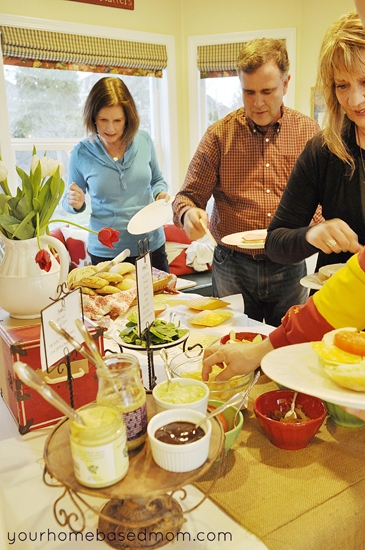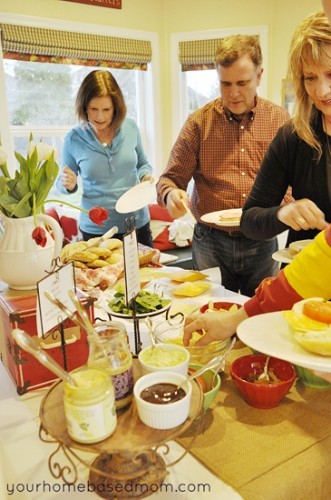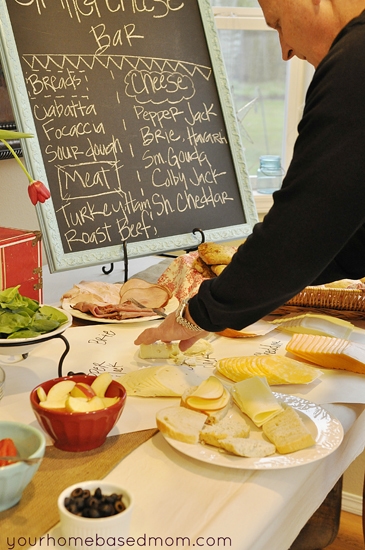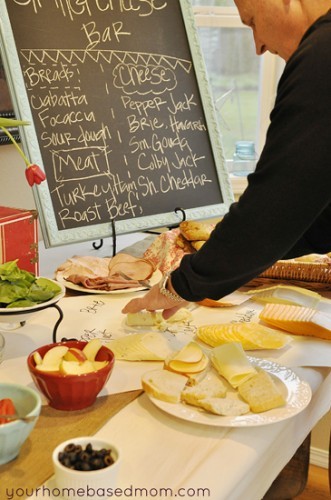 I had two panini grills lined up, heated and ready to go.  I also had some olive oil and a brush that they could give the bread a nice little coating before putting it on the grill.  If you don't have a panini grill you could use a frying pan, an electric skillet or whatever you normally cook your grilled cheese sandwich in.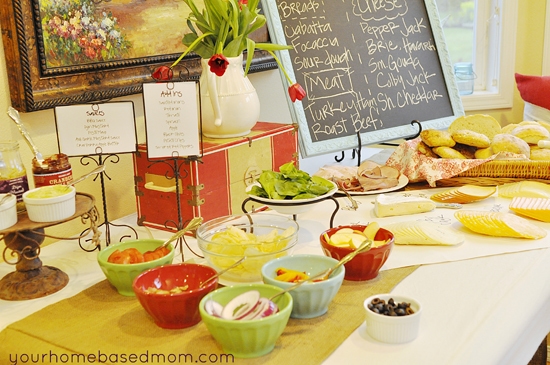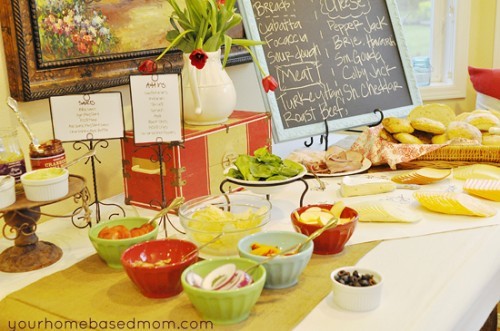 I think this may have been one of the easiest dinner parties I have ever done.  Once I had all the ingredients assembled I was finished.  The guests did the rest of the work and made their own dinner.
I got to enjoy the party just as much as they did!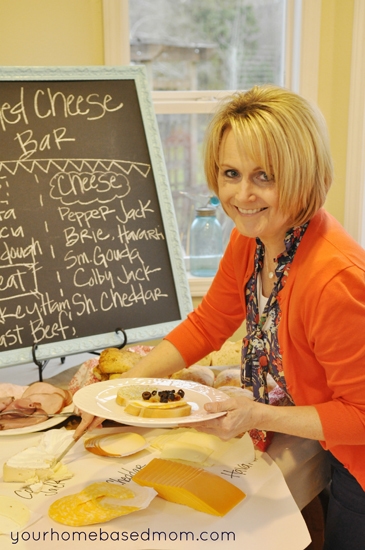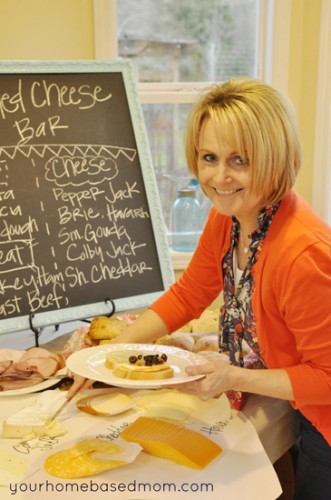 Who doesn't love a grilled cheese sandwich!