If I had to pick a favorite soup, it would be tomato soup.  This homemade version is just as easy as opening a can and so much better!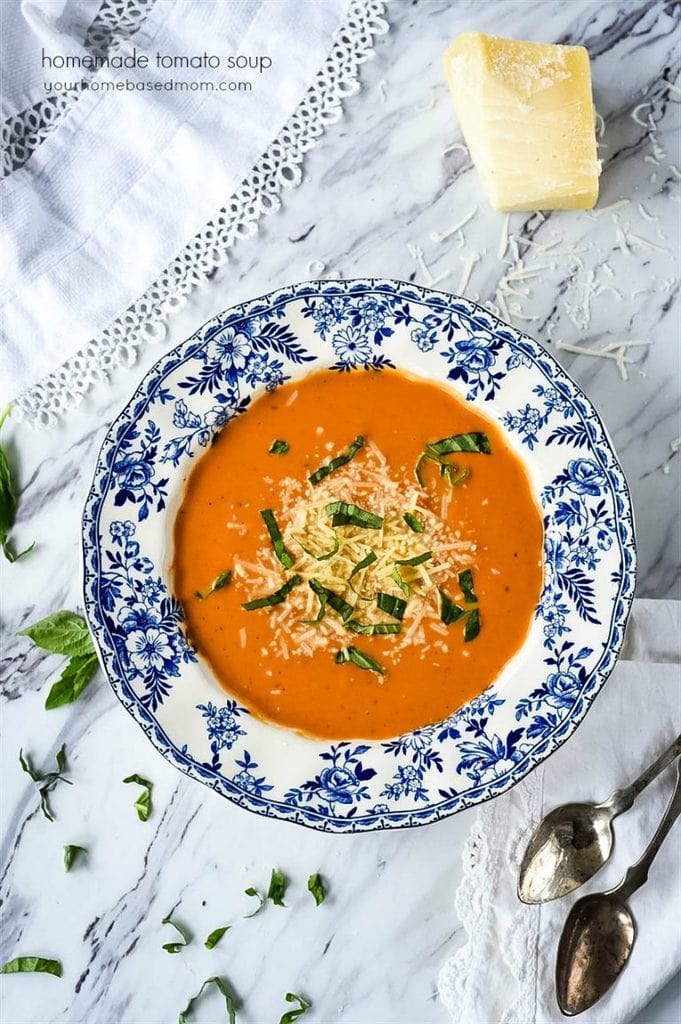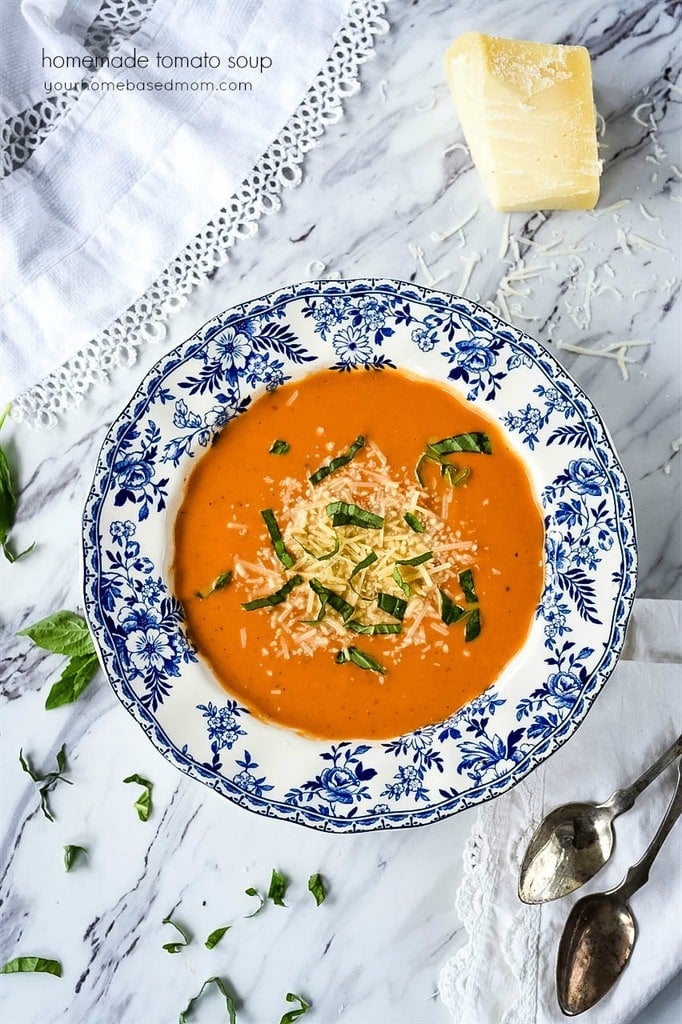 A few weeks ago I was out of town and our wonderful neighbors invited Jim over for dinner and to watch a baseball game. (Way to go Cardinals!)   He was in heaven. Baseball and food, a perfect combo.   When I talked to Jim that night he couldn't stop talking about the delicious soup Katie had served for dinner.  When I heard it was tomato soup, my favorite soup, I had to have the recipe and Katie graciously shared.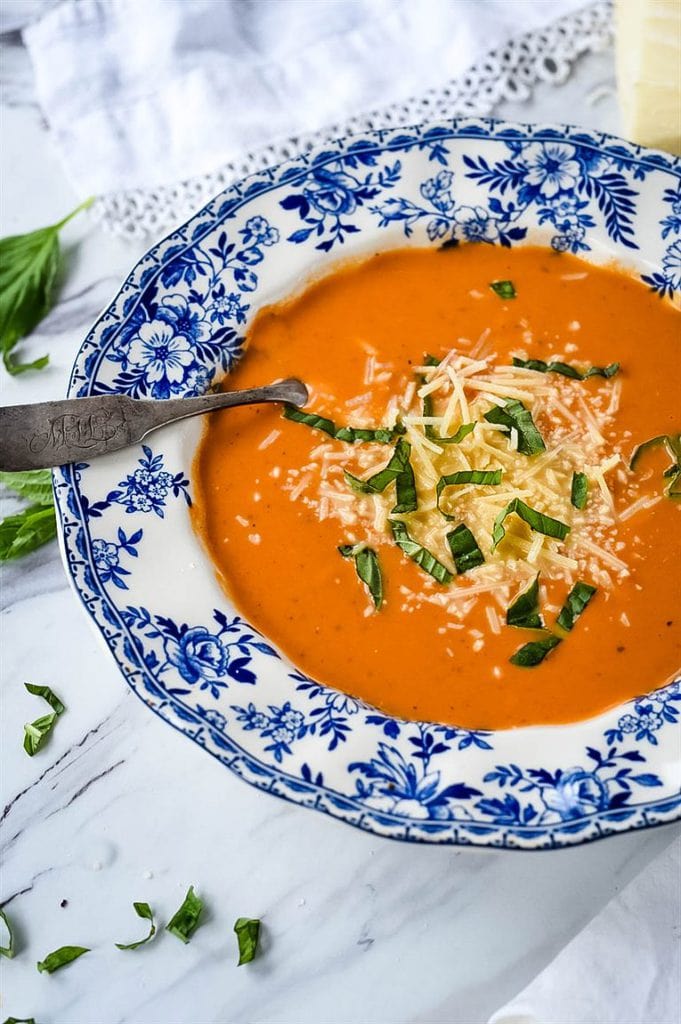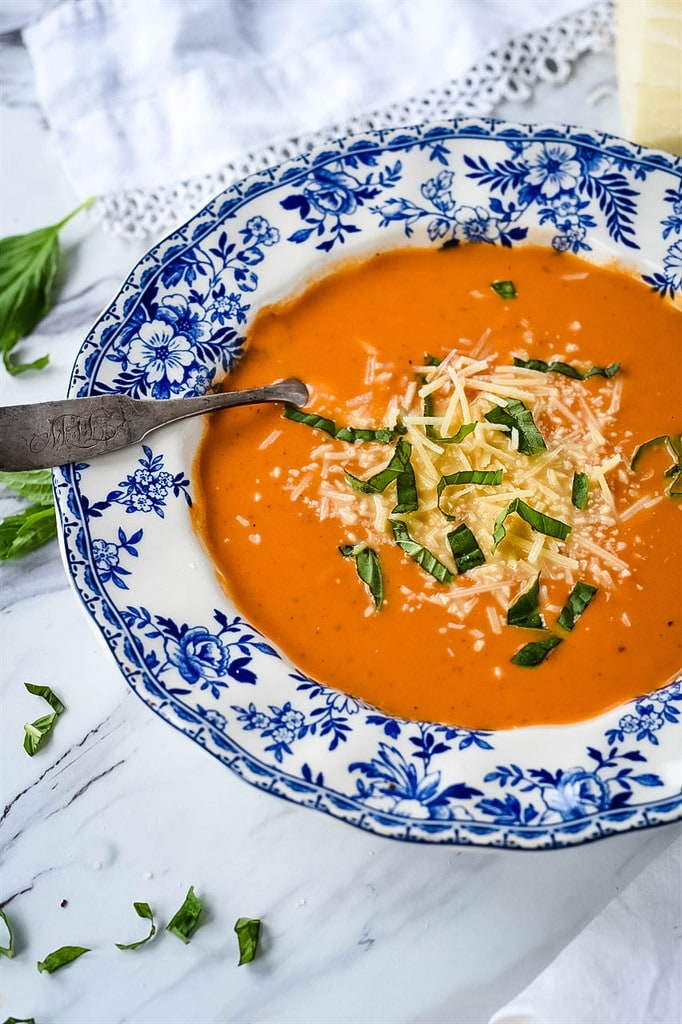 I have several tomato soup recipes here on the blog.  I have a delicious slow cooker tomato soup as well as Fresh Tomato Soup.  The Fresh Tomato Soup is a delicious recipe but it does use fresh, vine ripened tomatoes so I prefer to make it in the summer when I've got tomatoes in my garden or I can buy them at the farmers market.  I also have a Easy Tomato Soup that is made using canned tomato soup and you just doctor it up. It's super easy and delicious!
Today I have another tomato soup alternative for you.  This recipe used canned tomatoes and it just as delicious as all the other recipes!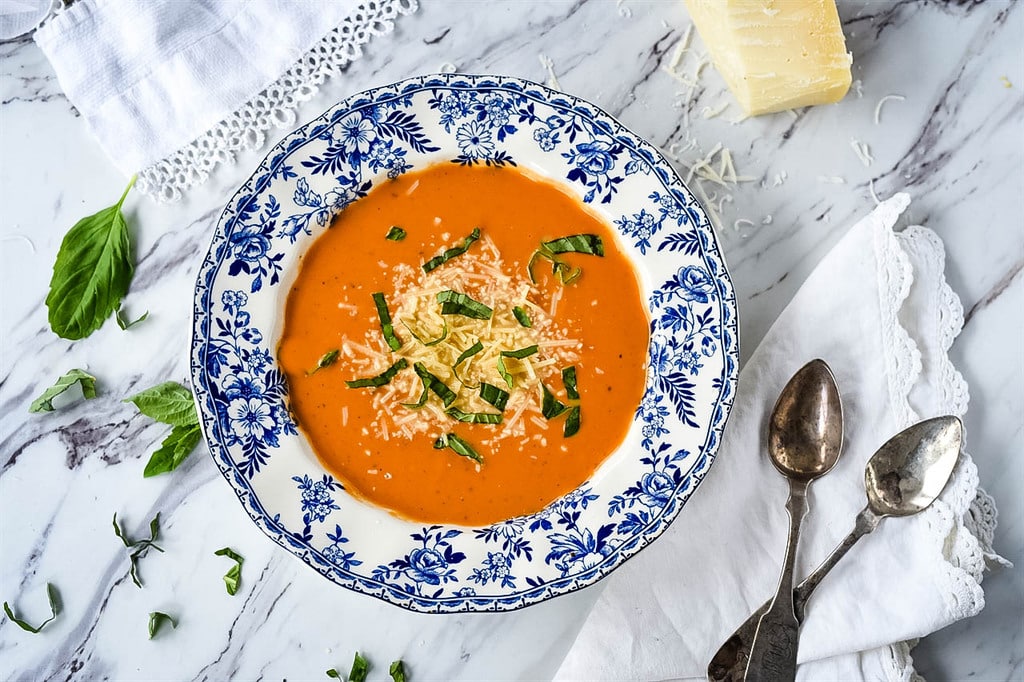 I tweeked the recipe just a bit and Jim gave it two thumbs up!  Tomato soup is the perfect comfort food.  Throw in a grilled sandwich and you've got heaven, especially on a cold winter's day like we are having around here in Portland!  When I was a kid I came home for lunch every day and since I grew up in Wisconsin I often walked home in the snow for lunch.  My winter time lunch of choice was always a bowl of tomato soup and a grilled cheese sandwich.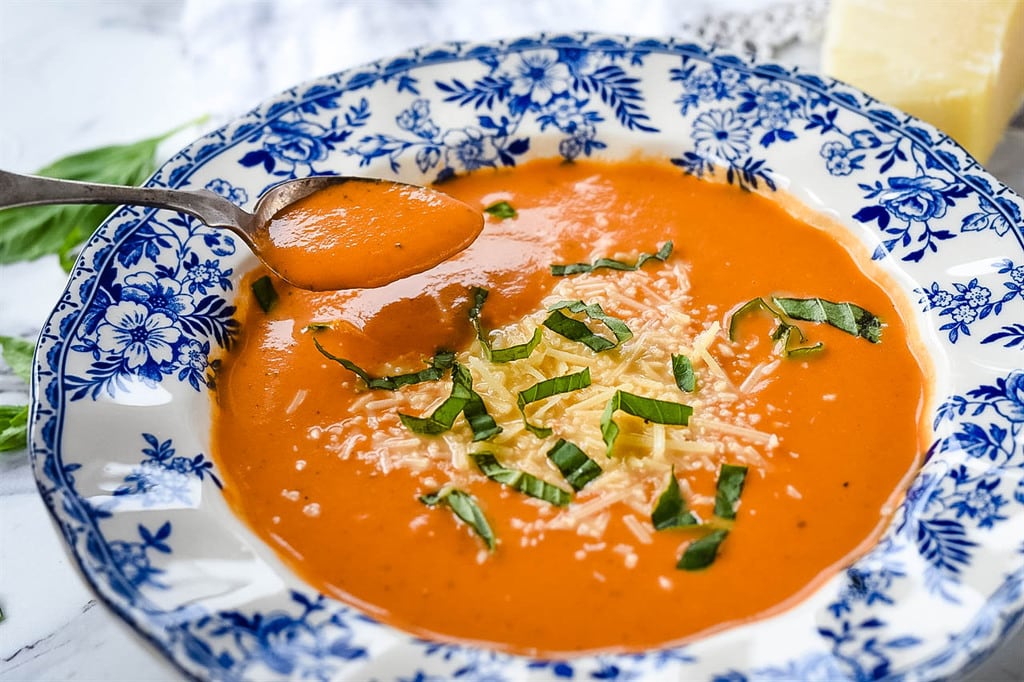 Other soup recipes you may enjoy:
Tomato Soup Recipe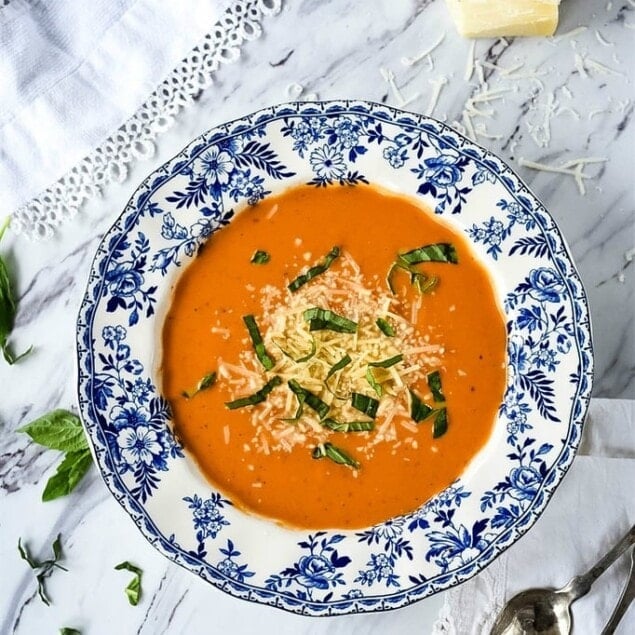 Tomato Soup
If I had to pick a favorite soup, it would be tomato soup. This homemade version is just as easy as opening a can and so much better!
Ingredients
1/2 C onion diced
1/4 C butter
2 14.5 oz petit cut diced tomatoes
1 tsp salt
1/2 tsp black pepper
1/4 tsp baking soda
1/2 tsp dried basil
1 C chicken broth
1/2 C half and half
Instructions
In a large pan saute the onions in butter until tender.

Add in tomatoes, salt, pepper, baking soda, chicken broth and basil

Bring to a boil

Then turn heat down to simmer for about 15 minutes or until slightly thickened.

Allow mixture to cool

Put into a blender or food processor and puree until smooth.

Return to saucepan or refrigerate.

Right before serving bring to a simmer and half and half.

Do not allow to boil after adding half and half.
Need some help figuring out what's for dinner tonight?
Come join our Facebook Group!  Join hundreds of others who love sharing dinner time ideas.  You don't want to miss out on the fun!

You'll find lots of ideas for dinner from all our awesome members and you can share your ideas too!  Join the Family Dinner Table today.