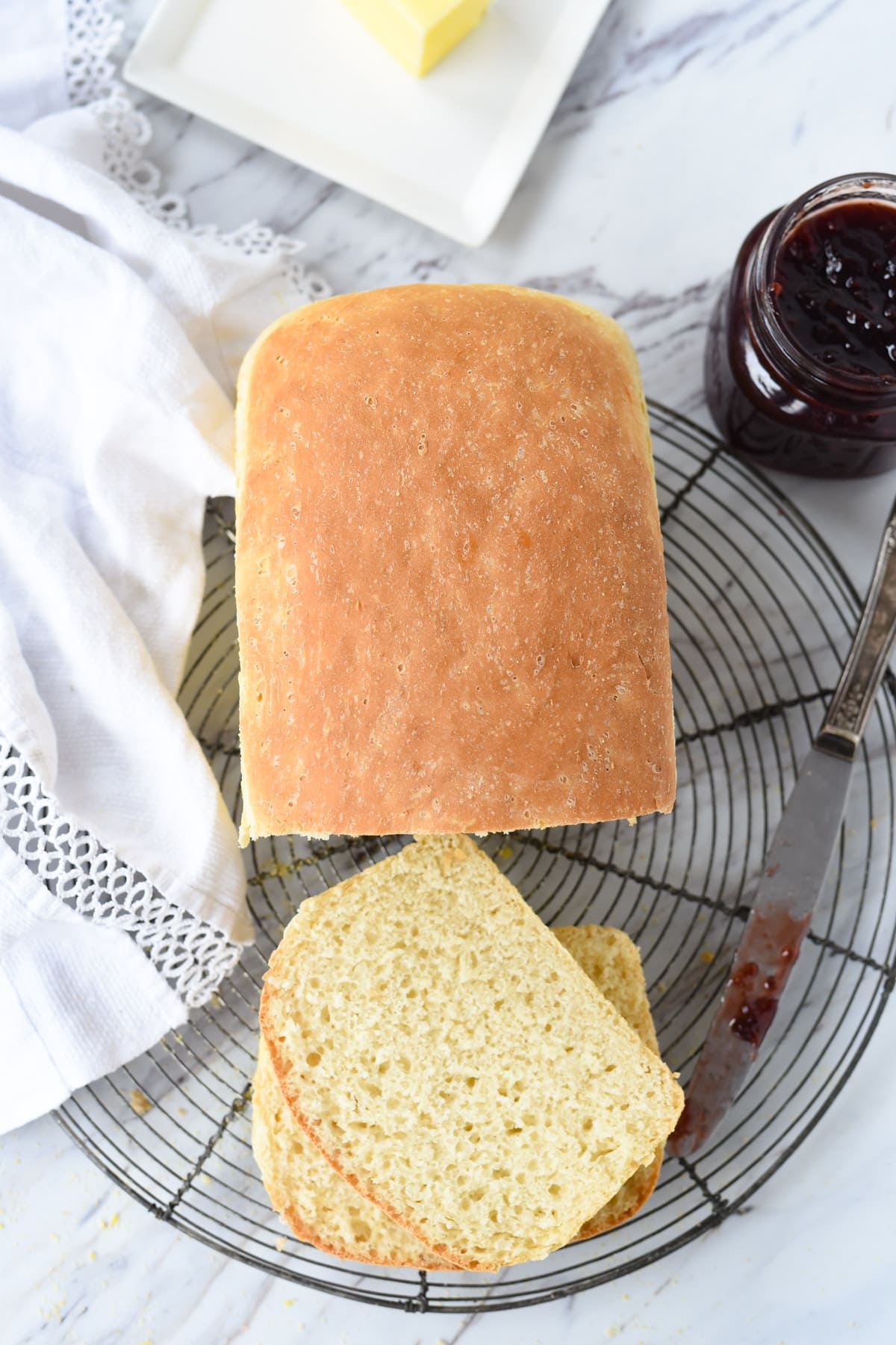 So I think I have been watching too much British TV recently because I have been having major cravings for toast.
If you ever watch British TV (BBC) do you notice how often they eat toast?  They eat a lot of toast.  For breakfast, with tea and then they toast it over the fire in the evening before bed.  The British like their toast and since more than half the blood coursing through my veins is British it is natural that I  would crave toast!
I decided to satisfy this craving with some English Muffin Bread.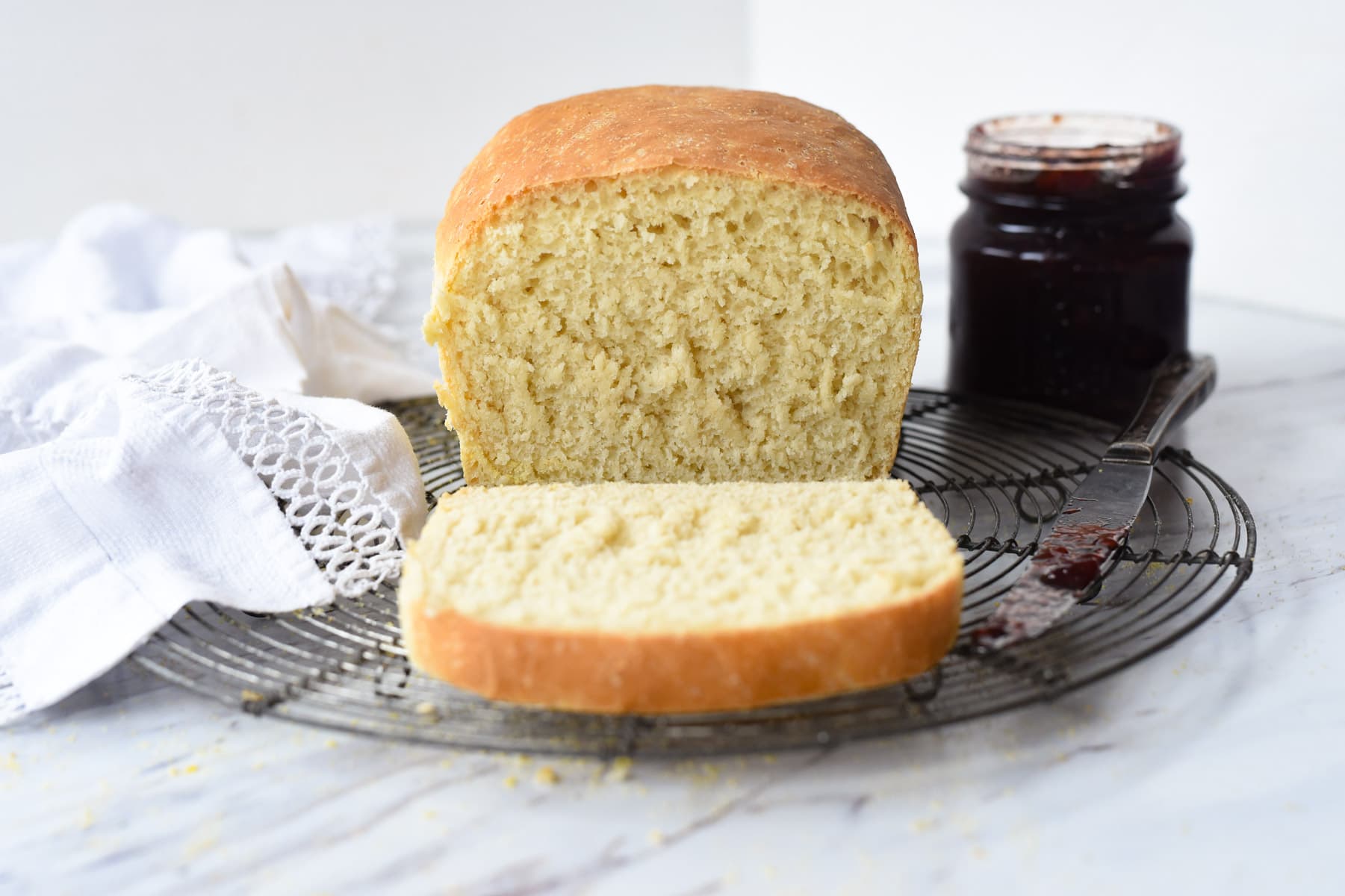 English Muffin Bread is basically an English Muffin in bread form.  English muffins have been around for a while and date back to the 10th century.  English muffin bread has a coarser texture than regular bread and is delicious!  The best part is that it makes great toast. The coarseness of the bread, when toasted, provides the perfect backdrop for butter, marmalade, jam or whatever you want to put on it.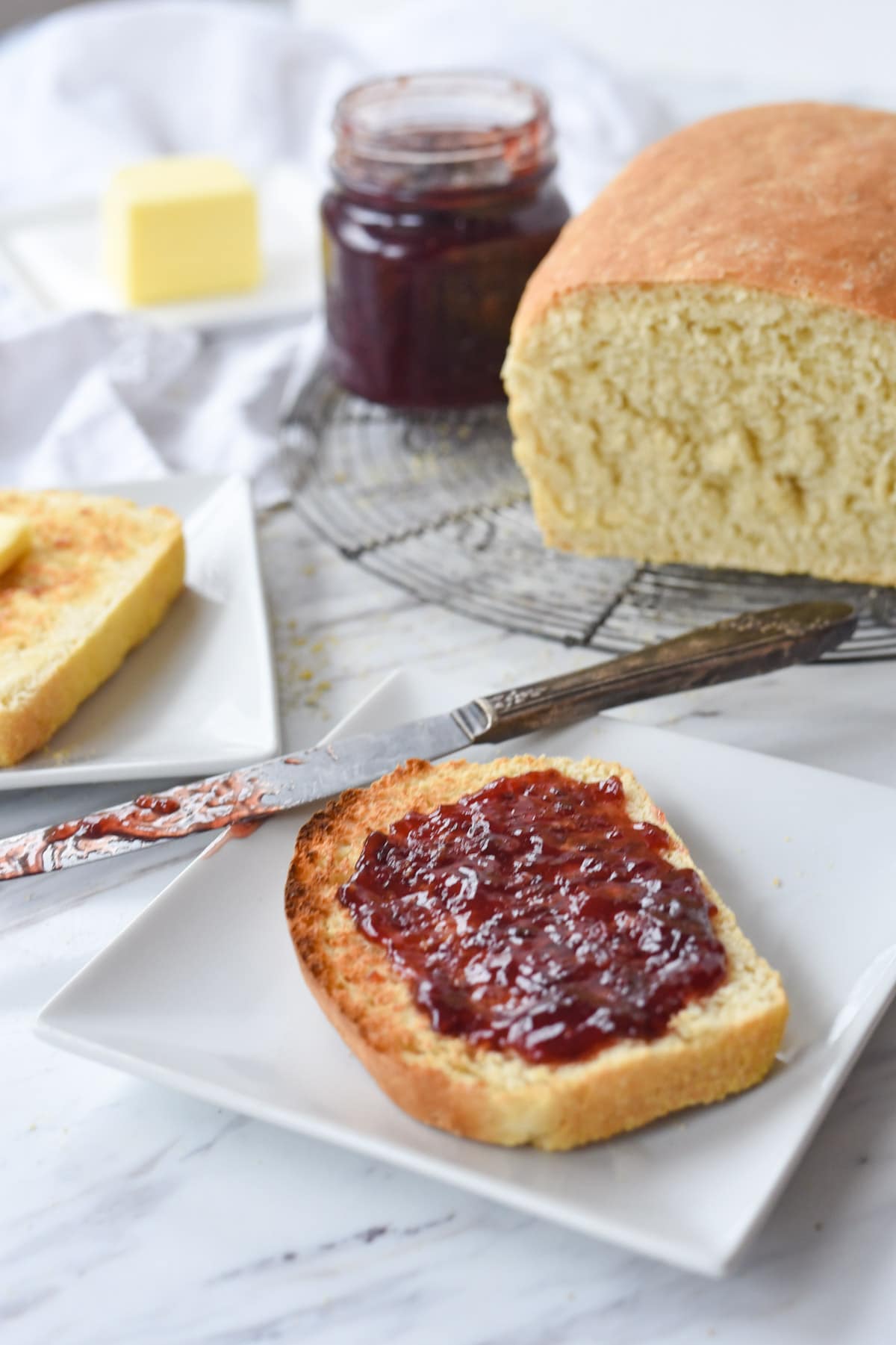 The bread is easy to make.    The yeast gets put in with the dry ingredients. and then warm liquid is added in.  Make sure you have the temperature just right – not too hot and not too cold.
One of the other distinguishing factors of an English muffin or English muffin bread is the dusting of cornmeal on the outer edges.  I grease and dusted my bread pan with cornmeal.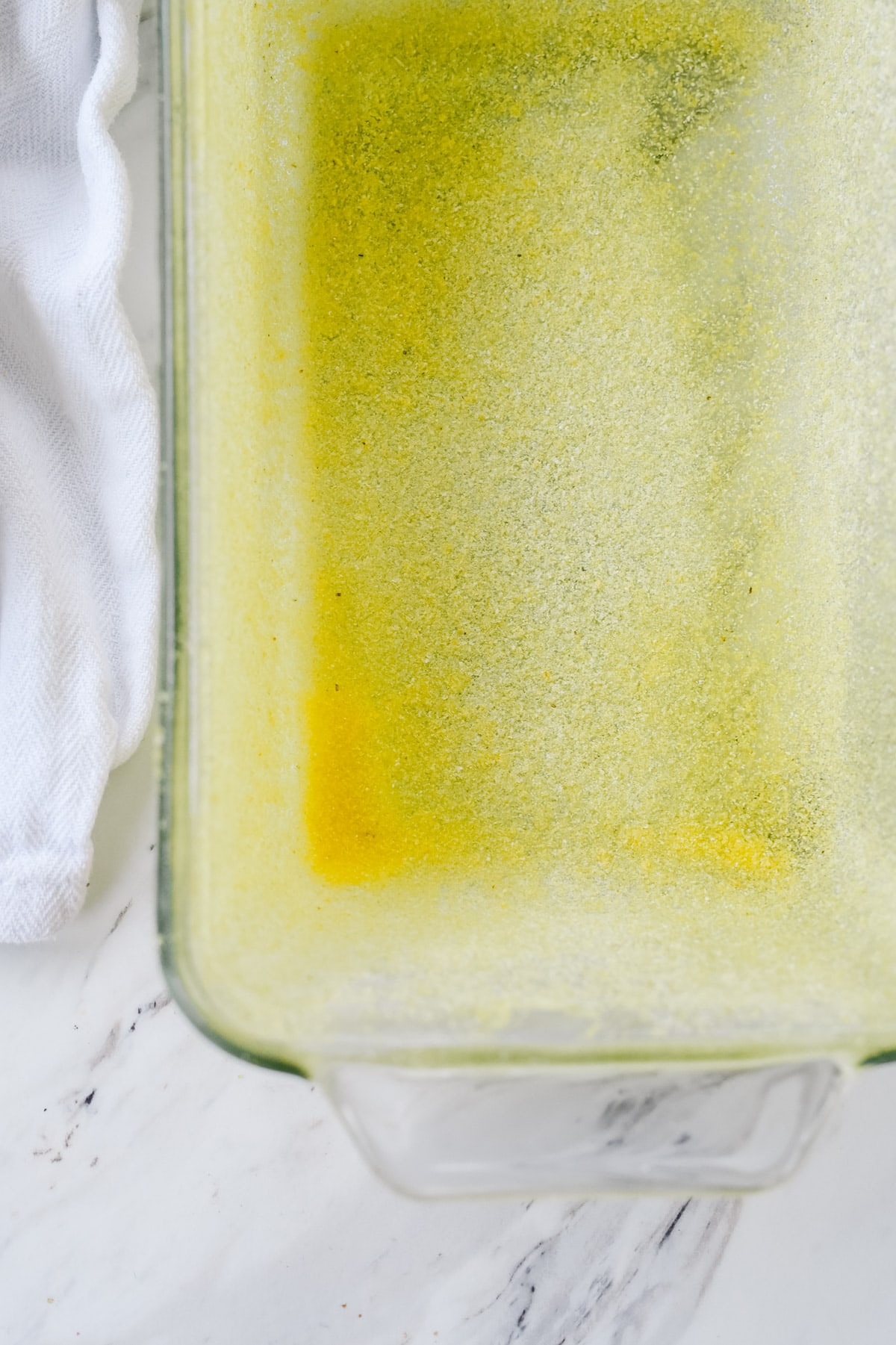 I mixed up the dough in my Kitchen Aid with the dough hook.  The dough is very soft.  Put it into the greased pan that has been sprinkled with cornmeal.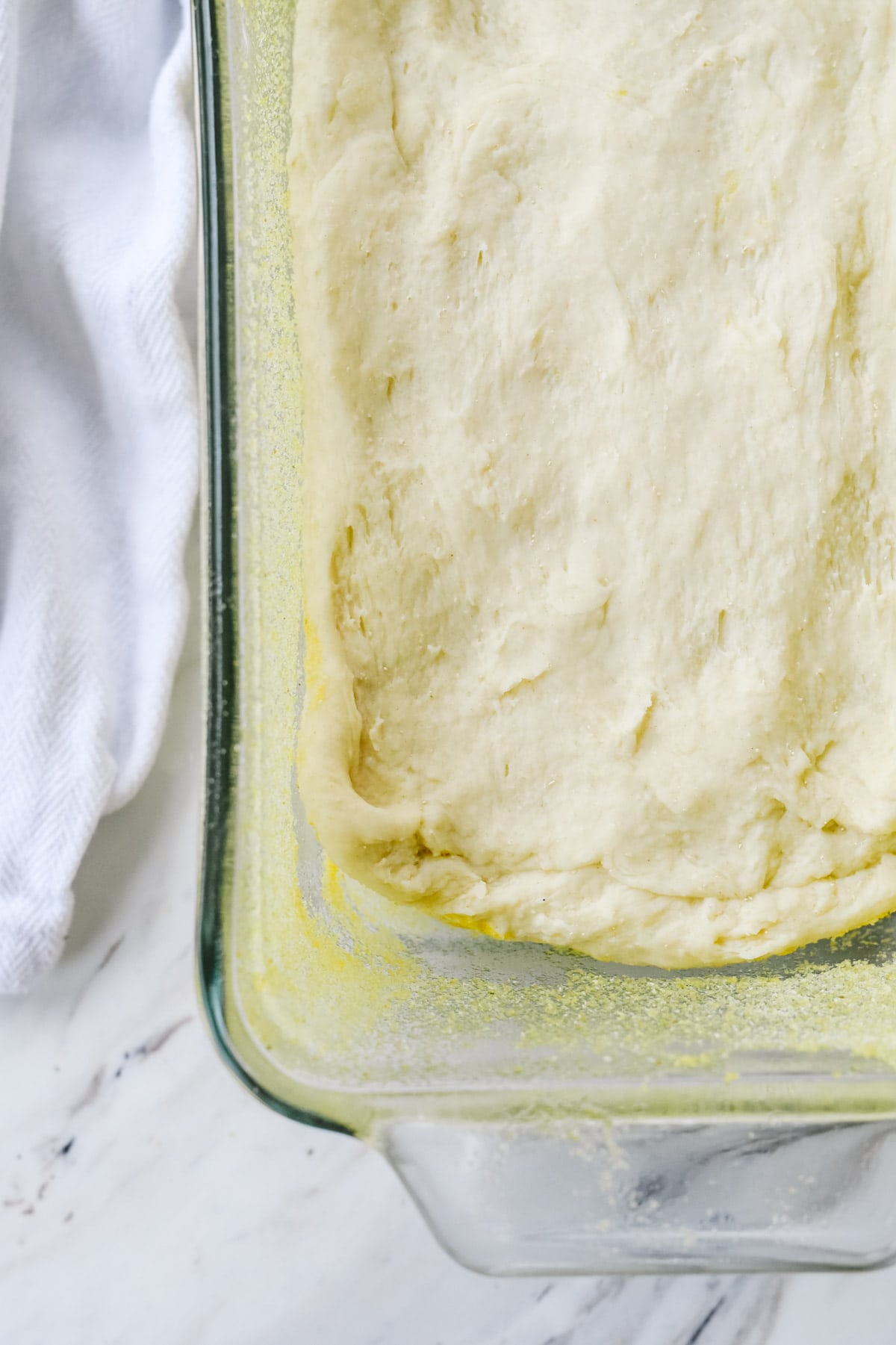 Cover the pan with a cloth and allow the dough to rise until the dough is 1/4″ above the rim of the pan.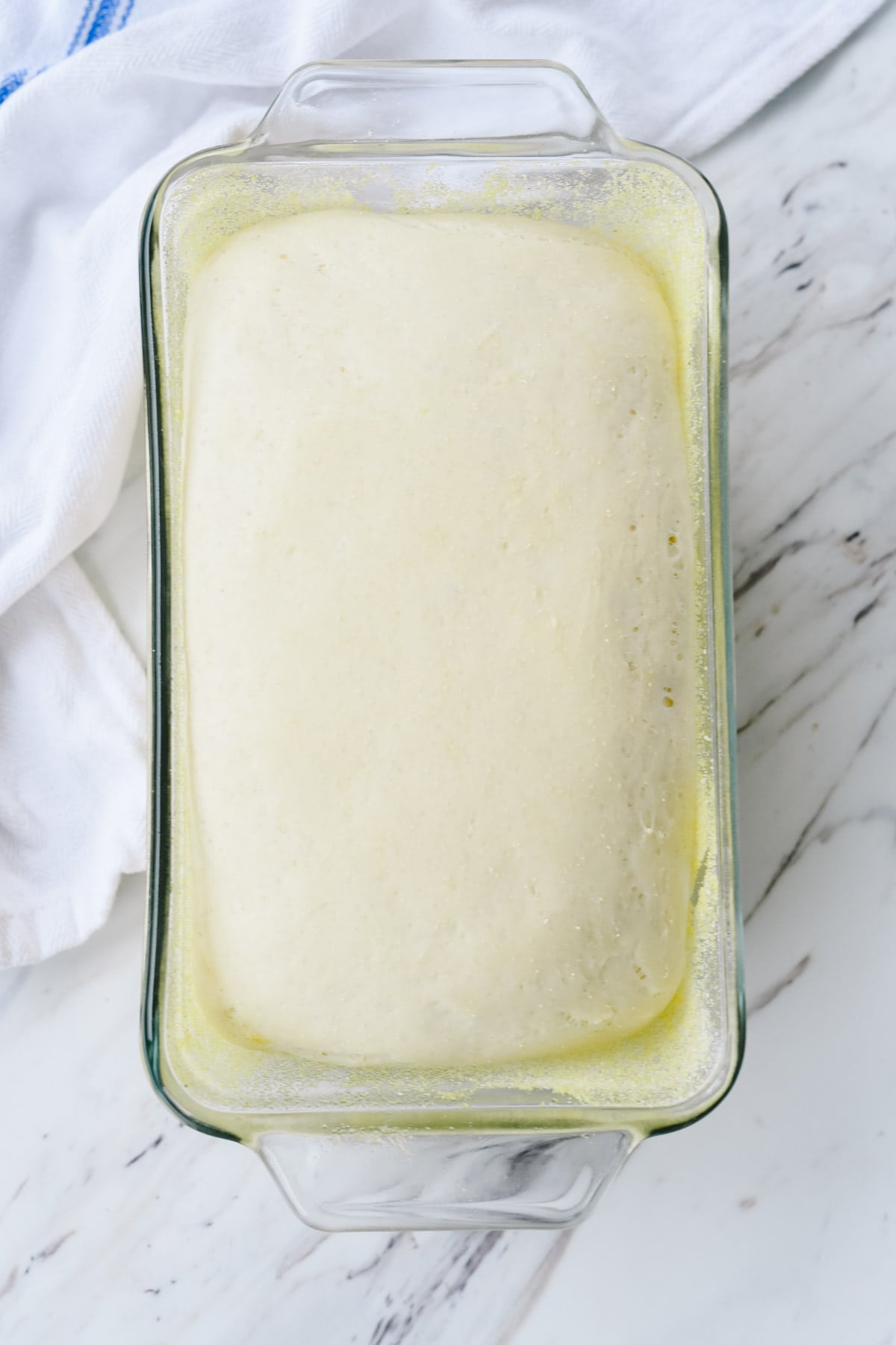 Then bake in a 400 degree oven for about 20-25 minutes or until golden brown and smells heavenly!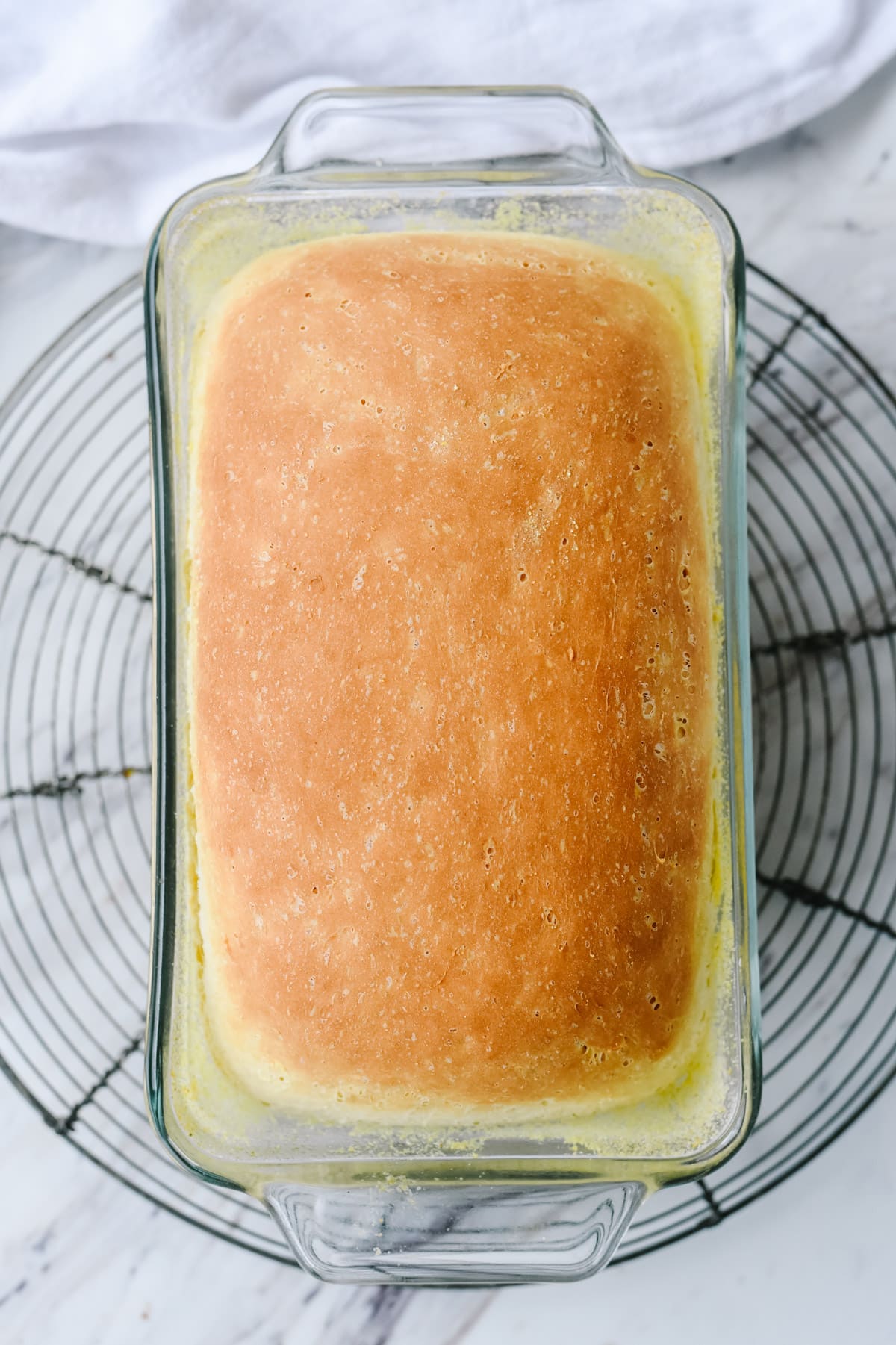 It is now ready for your favorite toast topping – which do you prefer butter or jam?  The extra toast looks pretty cute in my little English toast holder I picked up at a flea market in London a few years ago!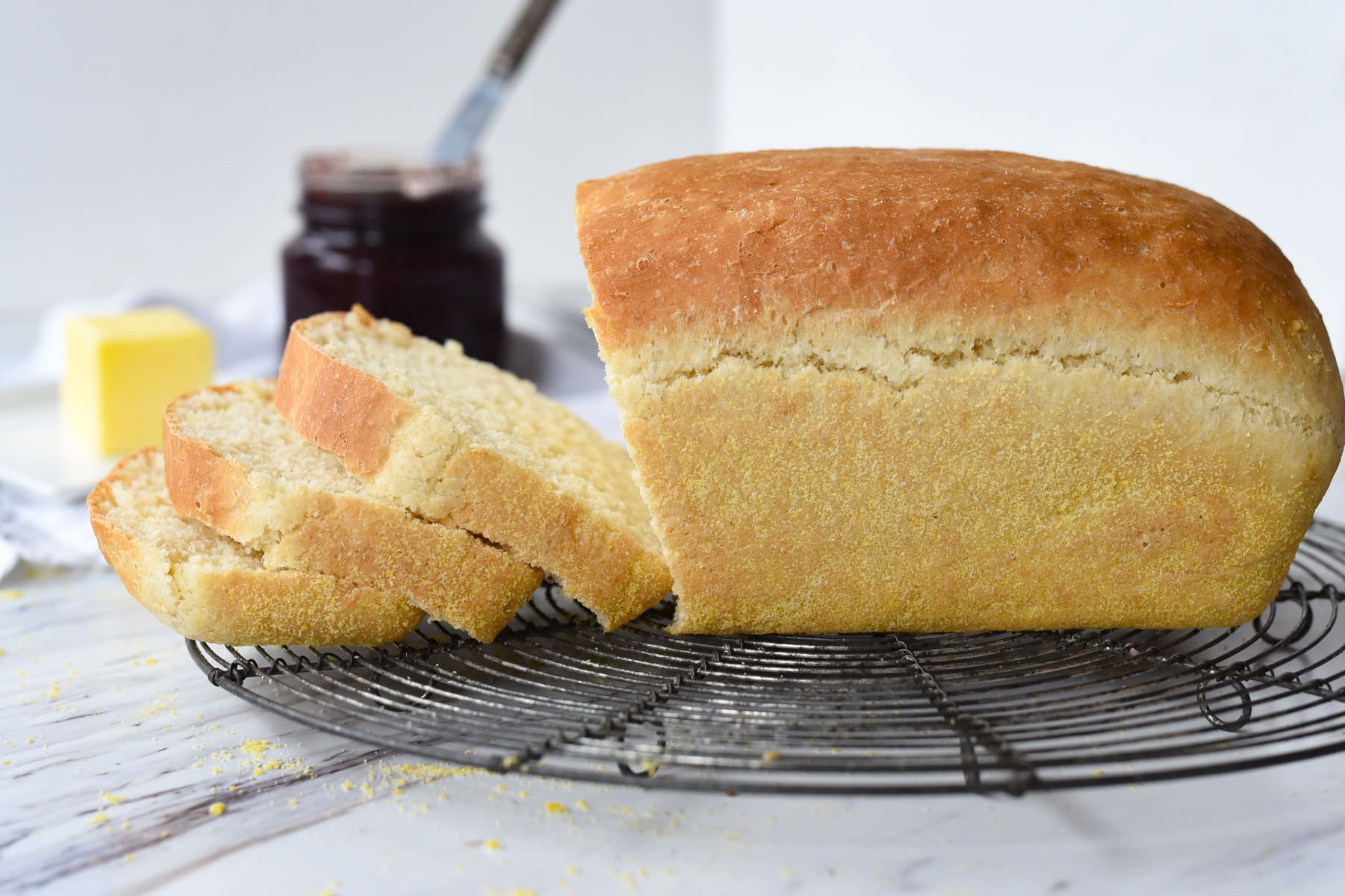 For some other yummy bread recipes check out these!
Print
English Muffin Bread
Ingredients
3

C

flour

1

Tbsp

sugar

1 1/2

tsp

salt

1/4

tsp

baking soda

1

Tbsp

active dry yeast

1

C

milk

1/4

C

water

2

Tbsp

olive oil

cornmeal

to sprinkle in pan
Instructions
Mix together flour, sugar, salt, baking soda and yeast in a large bowl.

Combine milk, water and oil in a pan and heat to 120-130. Use a thermometer to be accurate. The liquid will feel quite hot (hotter than lukewarm but not too hot!)

Pour the liquid into the dry ingredients

Mix for 1-2 minutes or until dough is soft.

Lightly grease a 8 1/2 x 4 1/2 bread pan and sprinkle with cornmeal.

Scoop the dough into the pan and level it off.

Cover the pan and allow to rise until the dough is about 1/4" above the rim of the pan. (about one hour)

Preheat oven to 400 and bake for 20-25 minutes or until bread is golden brown.

Allow to sit in pan for 5 minutes to cool and then remove to a rack for further cooling. Let bread cool before slicing.
Recipe adapted from King Arthur Flour
Get my Weekly Menu Plan for FREE!
Receive my FREE "What's for Dinner?" Meal Planning Course, a copy of my FREE ebook that includes my most popular recipes and my FREE weekly Meal Plan.