Lovely lemon curd tastes just like sunshine!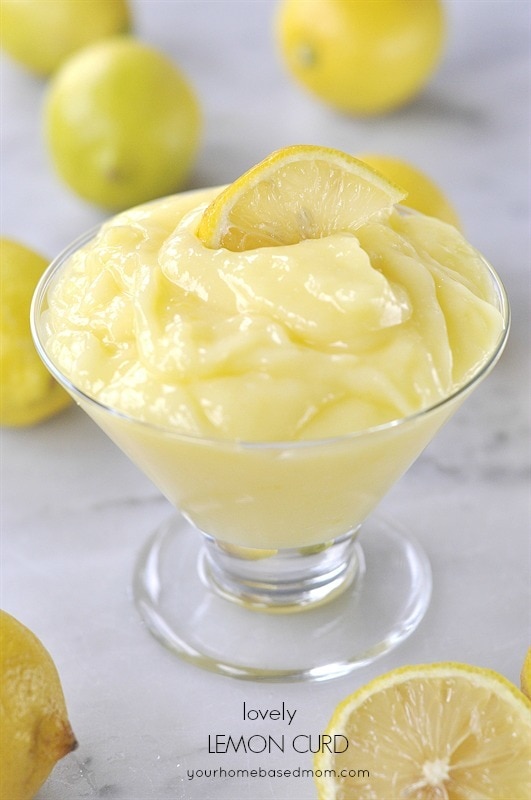 We've been having some rather gloomy, cloudy, foggy days here in Portland.  There has been a lack of sunshine and I was physically and mentally craving some sun.  Since I have yet to figure out a way to change the weather and hoping a plane down to sunny San Diego wasn't an option this week,  I decided to make some sunshine in my kitchen – lemon curd.  The very sight of a lemon makes me happy and the smell and taste are even better!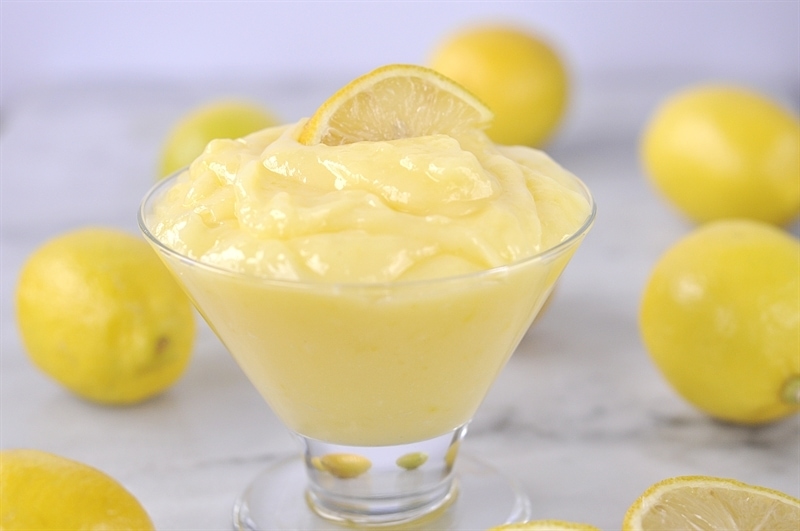 You can easily purchase a jar of lemon curd at the grocery store but let me tell you, there is nothing that compares to homemade lemon curd.  It is easy to make too and is literally sunshine on a spoon as far as I am concerned.  I was out walking the other day and mentioned to my friend that I had made lemon curd and she asked me what I did with it.  There are so many possibilites and I am going to be sharing a few new ways with you over the next week or so but I told her I love it spread on toast, or on pancakes and waffles. A dollop on a bowl of vanilla ice cream is quite lovely.  Everything tastes better with a spoonful of lemon curd.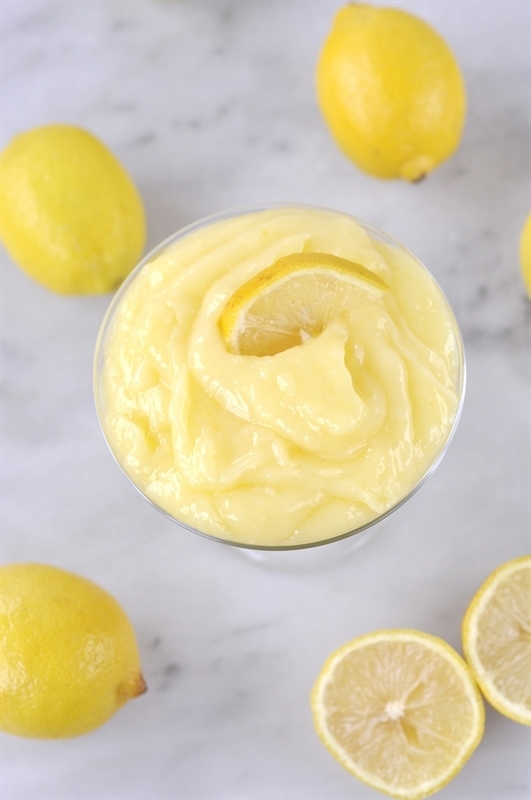 I use lemon curd in my all time favorite dessert, lemon angel pie and it makes a great filling for cupcakes or bar cookies too.  It is also quite yummy between the layers of a lemon cream cake! Oh the possibilities.  Be sure to stay tuned for more upcoming recipes using lemon curd but now lets learn how to our own.  Because you want to make your own.  Trust me.
The first thing you need is some lemons.  Fresh lemons.  Do not use that lemon juice that comes in the green container at the grocery store.  If you are going to do that, just buy a jar of lemon curd at the store.
When working with lemons, there are a few tools that I find really helpful.  I love my lemon juicer.  Makes juicing lemons so easy and fast.  Love this thing.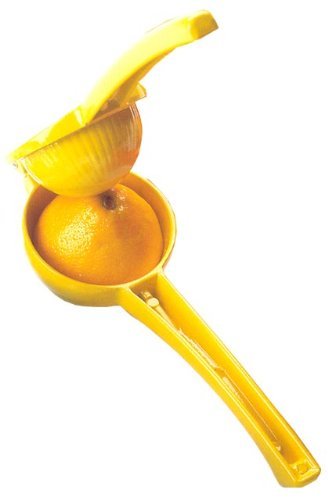 You will use the juice from the lemon and part of the lemon rind too so you will need a microplaner.  Makes zesting quick, quick, quick!

With these two tools you are ready to go.
Lemon curd is a combination of lemon juice, lemon zest, butter, sugar and eggs. You start by placing the eggs, sugar and lemon juice in a double boiler over simmering water and stirring until it begins to thicken.  If you don't have a double boiler just use a regular sauce pan but be sure and stir in continually so it doesn't burn. It will take about 7-10 minutes.  You then add in the butter and stir until it is melted.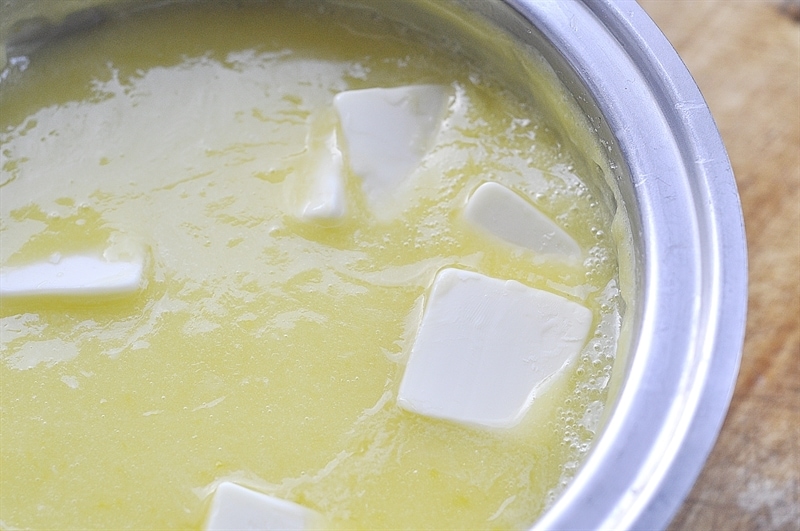 The last step is to add in the lemon zest. (So my butter wasn't quite melted all the way)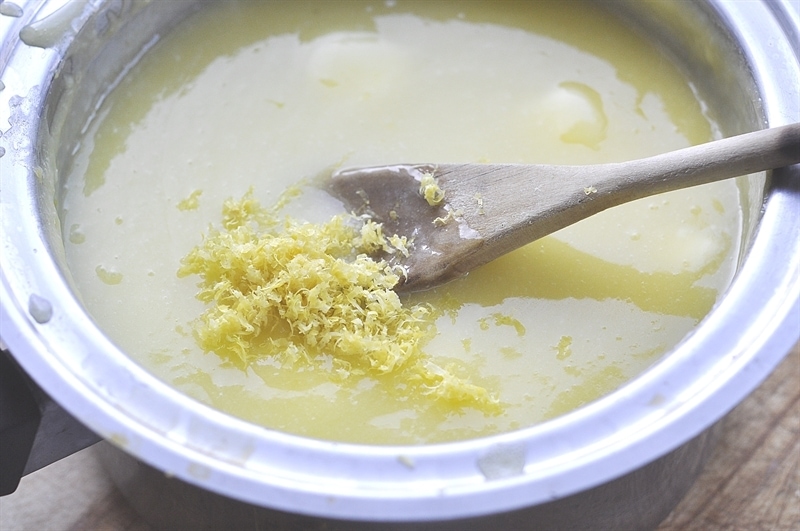 Cover it and let it chill in the refrigerator and it will thicken as it chills.
Then all  you really need is a spoon!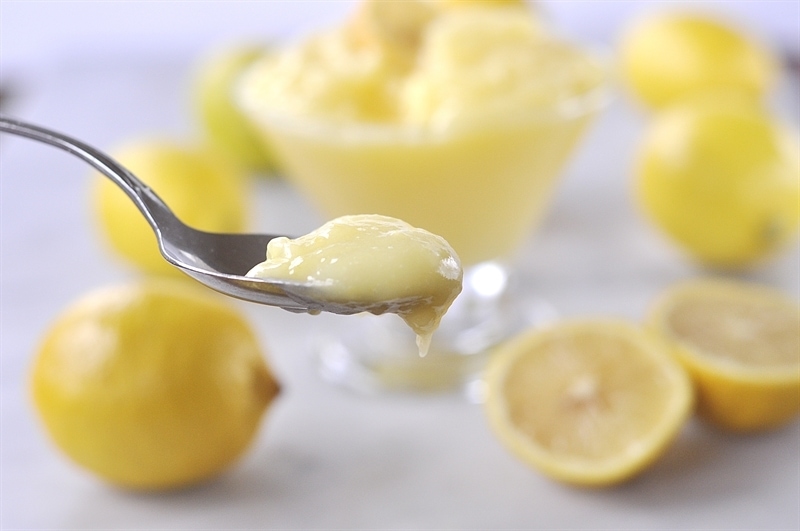 Or stay tuned for some really yummy ways to use this lovely lemon curd or sunshine on a spoon!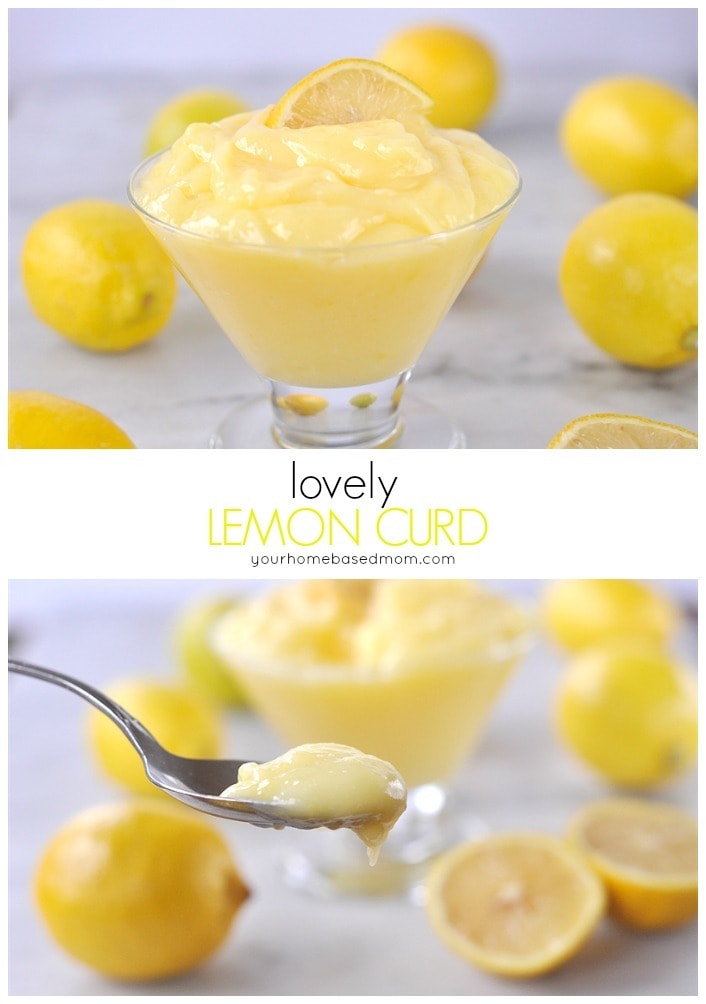 Be sure and check out my two favorite tools to use when working with lemons.  Lemon Juicer  and Microplane.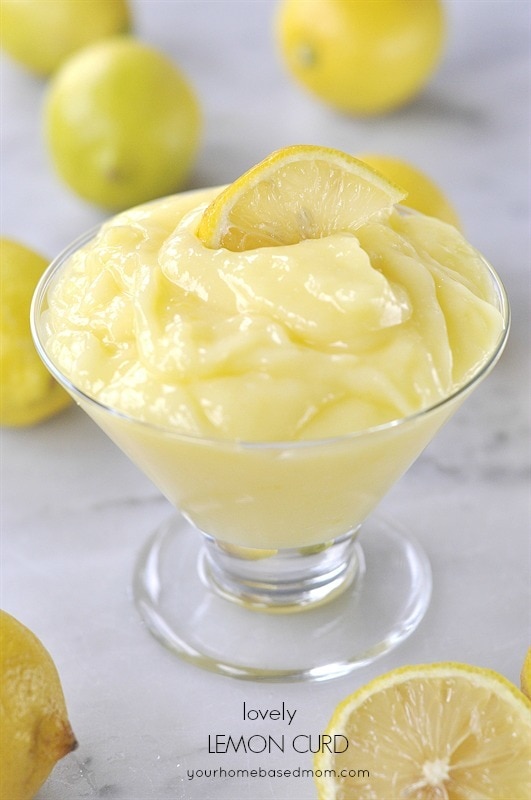 Lemon Curd
Ingredients
3

eggs

1

C

granulated sugar

2/3

C

lemon juice

1/2

C

butter

1

Tbsp

lemon zest
Instructions
Mix together eggs, sugar and lemon juice and place in a double boiler over simmering water until mixed well. Stir until it thickens. About 7-10 minutes.

Fold in butter and lemon zest.

Cover and refrigerator until it thickens.