This lovely lemon tart is the perfect addition to any  meal.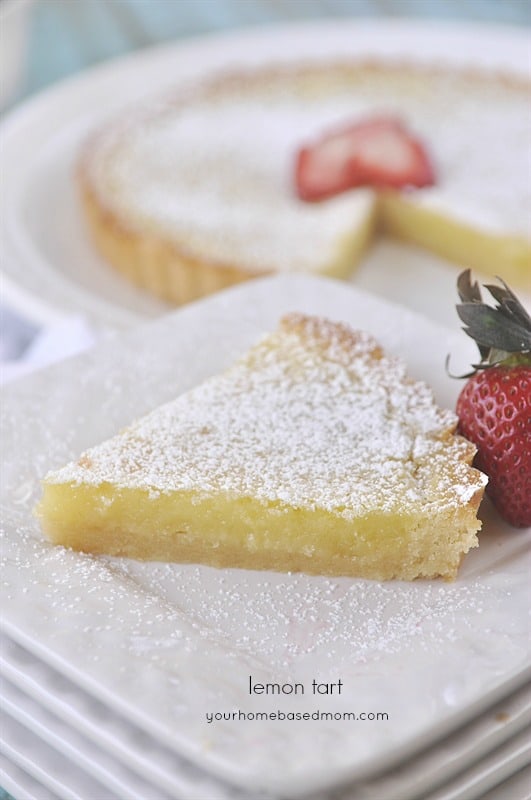 Lemon season is in full swing at our house and with Easter just a few days away I've been trying out a couple of new lemon dessert ideas for Easter Brunch.  Now, Easter is not Easter at our house without Lemon Angel Pie.  It is required and has been for the last 30 years.  But I'm thinking a second lemon dessert may be needed this year and today's Lemon Tart is it!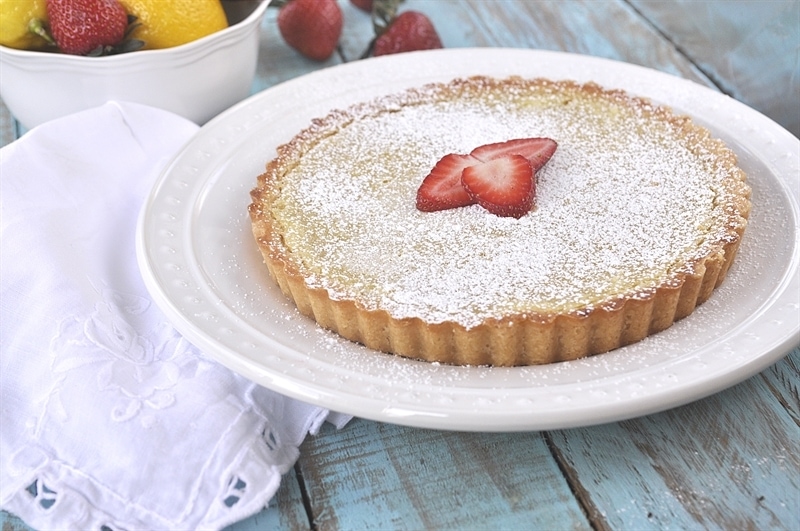 Now you  may think two lemon desserts are a little overkill but not at our house.  The more lemon the better.  I have a few non lemon lovers in the family but they are no longer living at home so we don't have to worry about them!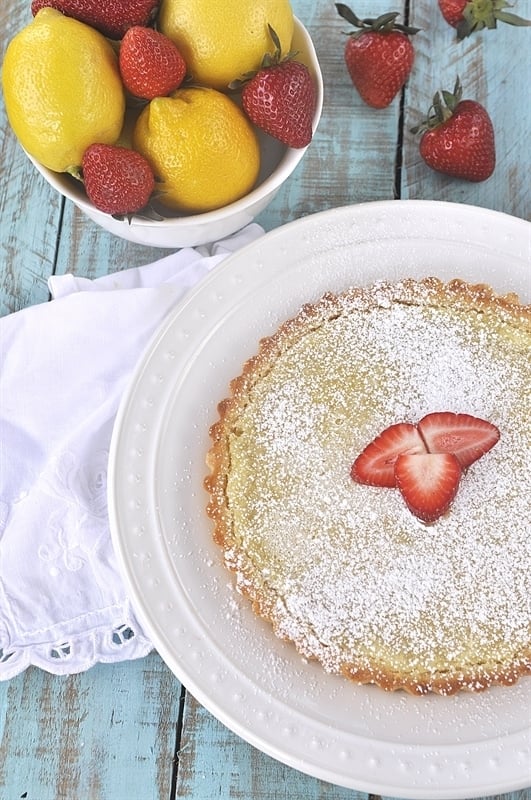 This lemon tart has a delicious shortbread cookie like crust.  The lemon filling is just the right amount of lemon, not too tart and not too sweet.  It's just right!  Of course, you must use fresh lemon juice.  My favorite kitchen tool makes the job of juicing lemons so much easier. I made my tart in a 9″ removable bottom tart pan.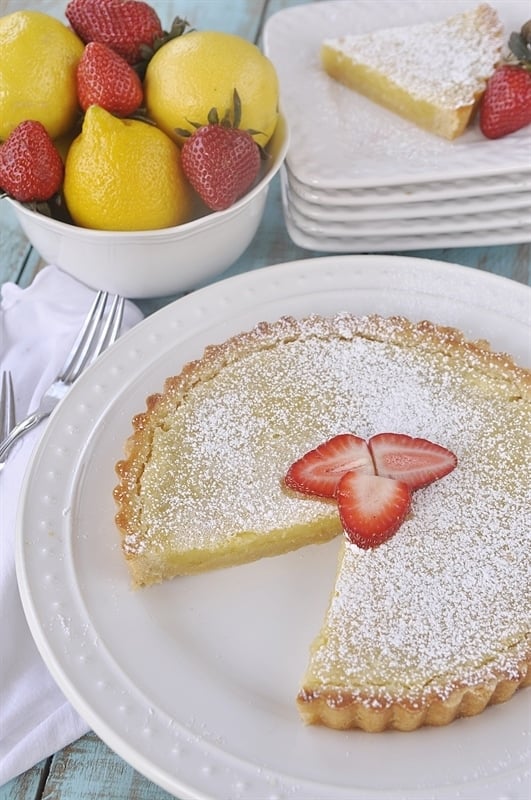 I just gave it a sprinkle of powdered sugar and I love serving it with some fresh, ripe strawberries.  The lemon/strawberry combo is pretty much perfection.
Check out these other lovely lemon treats.
Lemon Pull Aparts Rolls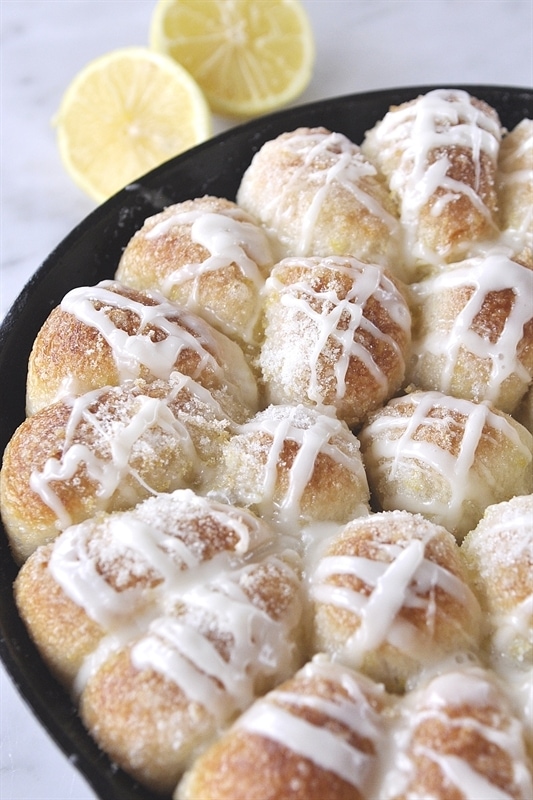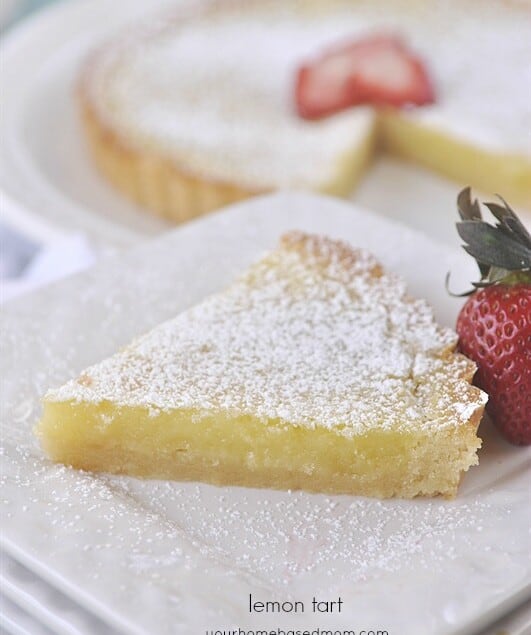 Lemon Tart
Ingredients
3/4 C butter room temperature
1/2 C granulated sugar
1 tsp vanilla extract
1 3/4 C all purpose flour
Lemon Filling
1 1/2 C granulated sugar
3 large eggs
Lemon zest of one lemon
1/2 C fresh squeezed lemon juice
1/2 C all purpose flour
powdered sugar for garnish
Instructions
Mix together butter, 1/2 C sugar and vanilla in a mixing bowl. Beat with a paddle attachment.

Add in flour, mix until smooth dough forms.

Press dough into the bottom and sides of a 9 inch tart pan with a removable bottom.

Refrigerate crust for 30 minutes.

Bake in a 350 degree F oven for 15-20 minutes.

Mix together sugar, eggs, lemon zest, lemon juice and 1/2 C flour in a bowl. Beat until smooth.

Pour lemon filling into baked crust.

Bake for an additional 20 minutes or until filling is set. If edges of tart begin to brown too much cover the edges with foil.

Dust with powdered sugar
Recipe adapted from allrecipes.