This crepe recipe produces crepes that are thin and delicate, just like the ones they make in France.  Fill them with your favorite crepe filling whether sweet or savory!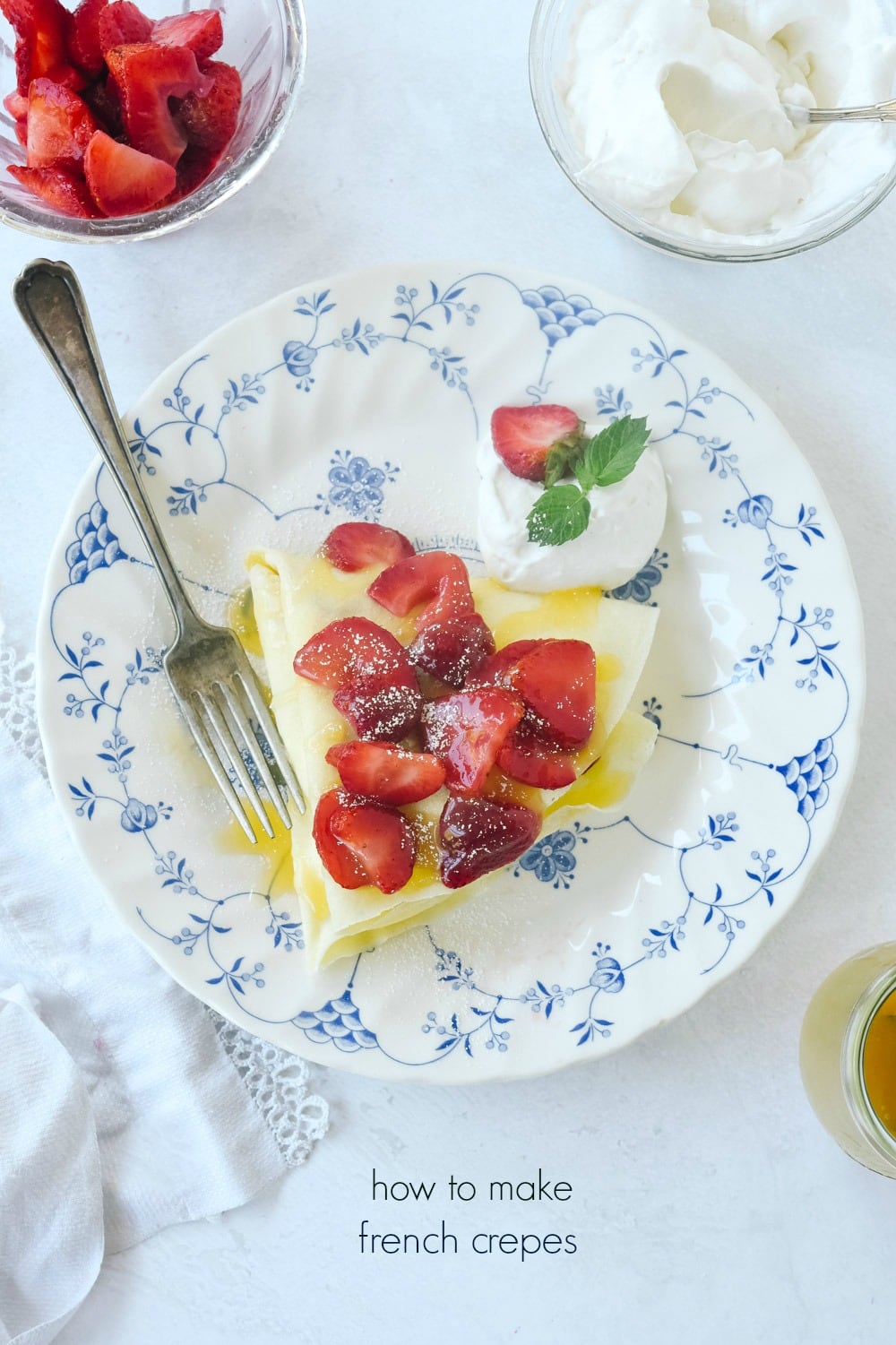 I have been fortunate to have visited France multiple times.  Each time I arrive, the first thing I do is find the nearest crepe street vendor! The next best thing to enjoying a delicious crepe on the streets of Paris is enjoying one in your own home.  Making crepes at home is a lot easier than you may think it is!  With a basic blender crepe batter, some delicious fillings and some kind of pan you've got everything you need!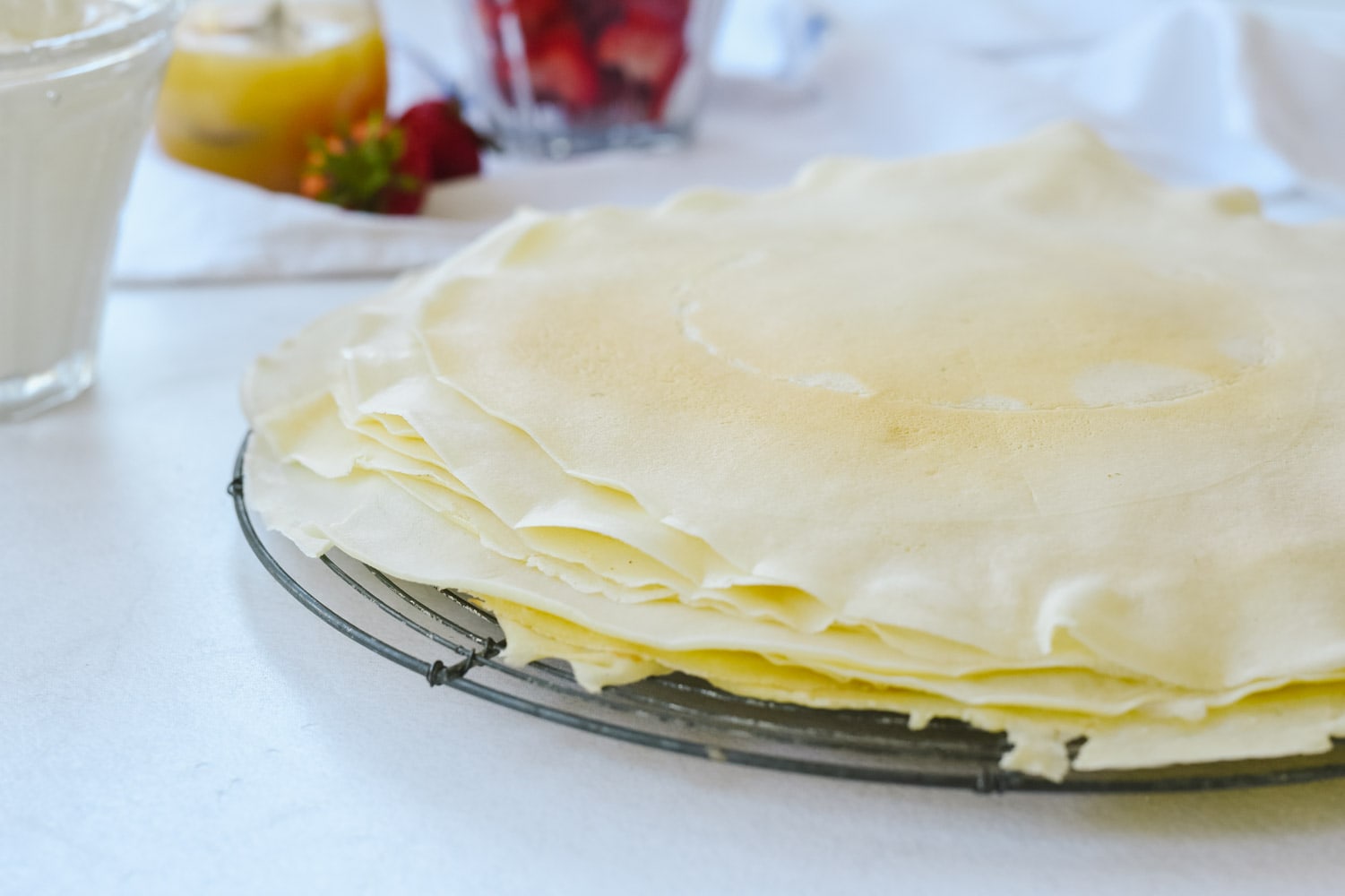 Do I need a special crepe pan to make crepes?
The answer is no although it can make the job a little easier.  There are lots of different crepe pans out there and I have several different ones. My favorite one is the Crepe Pro but for years I made my crepes in my cast iron pan.
Crepe Pans I recommend:
If you use a crepe pan, a cast iron pan or a pan you already have be sure to order one of these crepe spreaders off of Amazon, they make all the difference!  If you purchase a Crepe pro or electric crepe maker it will come with one.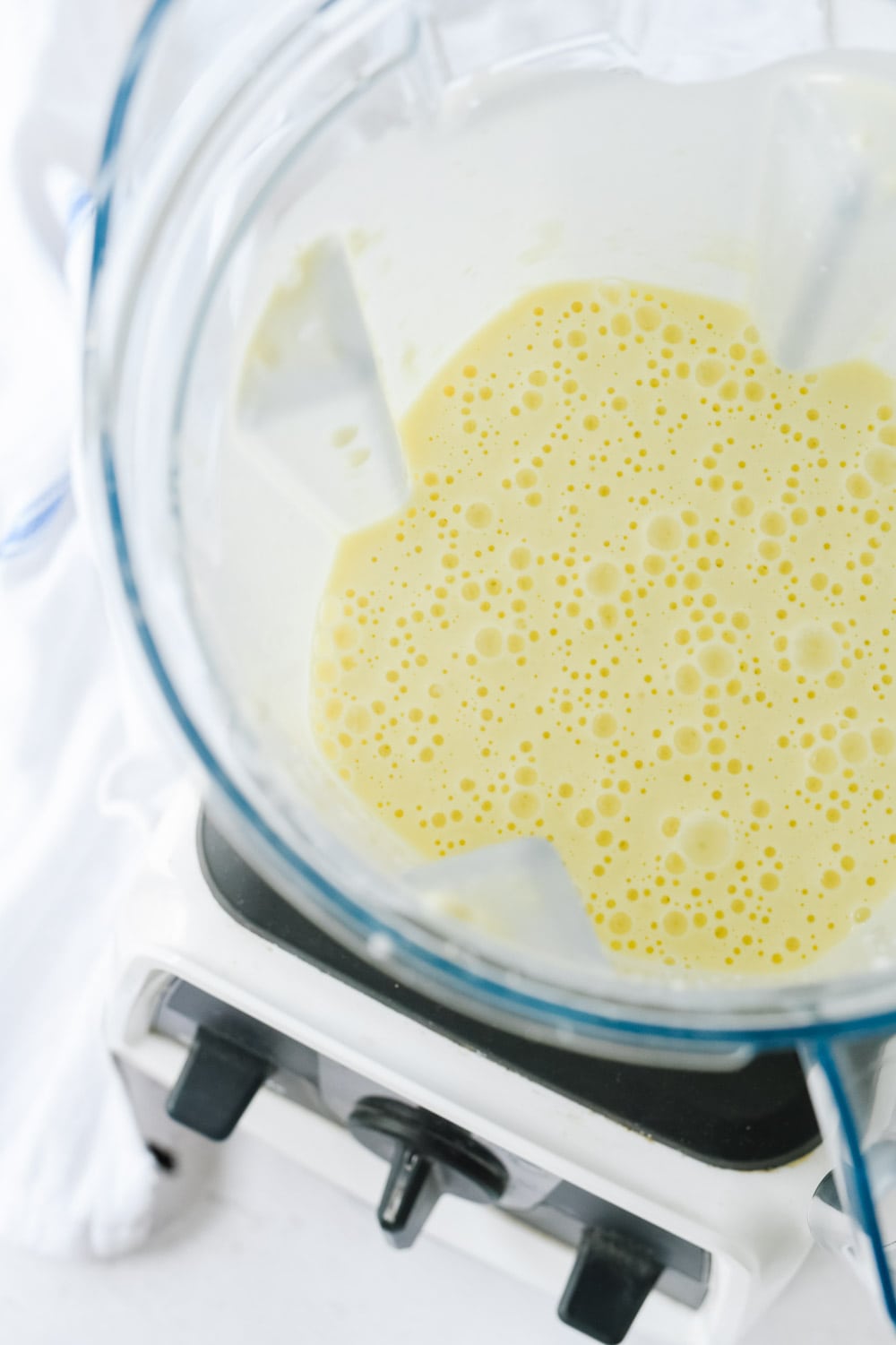 How to Make Crepes
I make my crepe batter in the blender.   I just add in all the ingredients and pulse until it is nice and smooth.  No one likes lumps in their crepes! I pour the blender crepe batter into a bowl and cover with plastic wrap and refrigerate until I am ready to use it.  I usually make it the night before.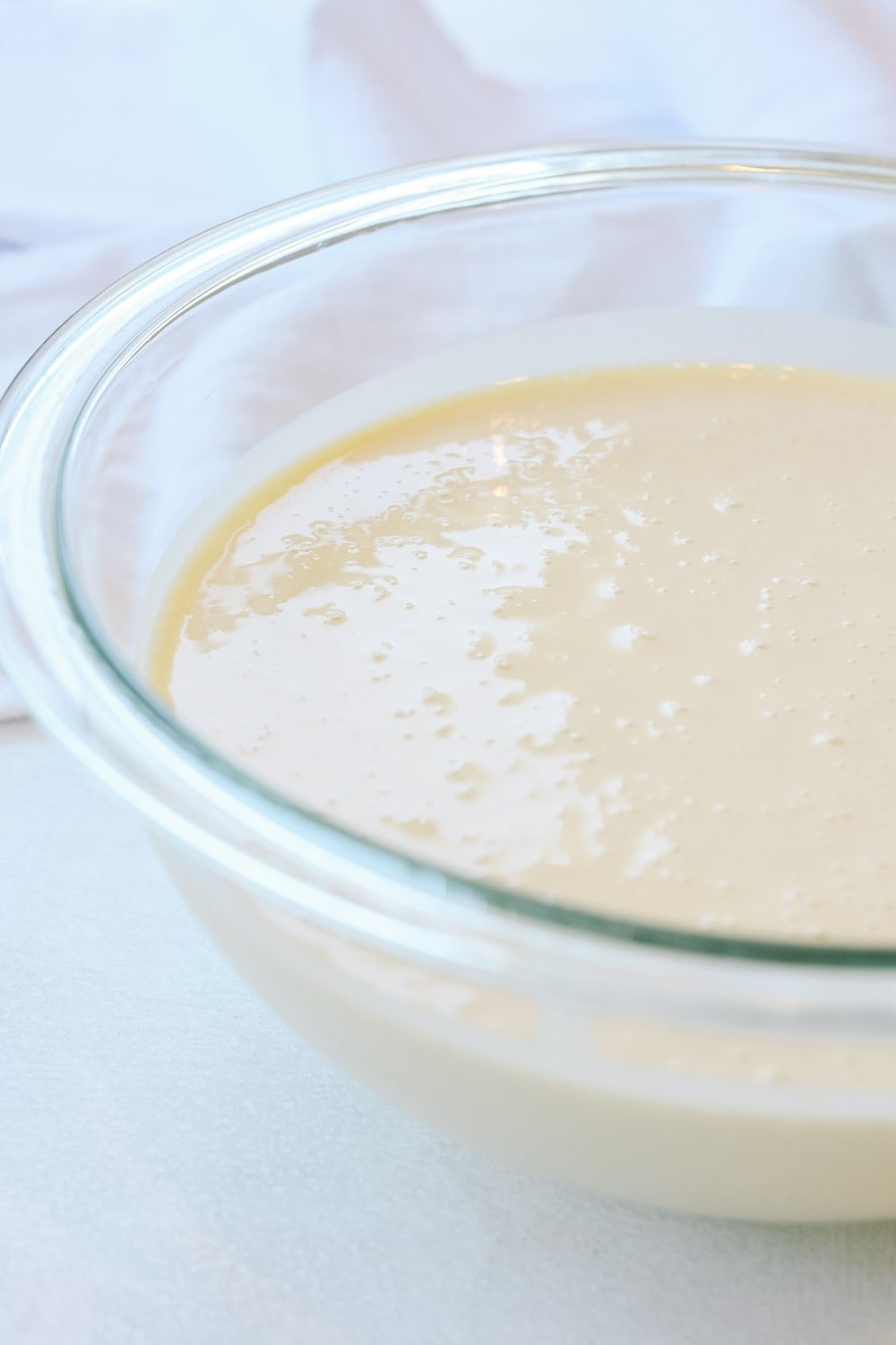 Heat up your crepe pan or whatever you are using over medium high heat.  I usually grease the pan for the first crepe but find that I don't have to grease it after that.  Many times the first crepe doesn't turn out, that's normal.  Consider it practice!
I use either 1/4 cup or a 1/3 cup to measure my batter, depending on the size crepe I want.  I pour the batter into the middle of my pan or crepe maker.  Use your crepe spreader to twirl the batter into a circle. This may take a little practice, it's all in the wrist.  I hold onto the end of the crepe spreader between my thumb and first finger and pull the spreader behind my hand in a circular motion, turning my wrist as I go.
Your crepe will be nice and thin and will cook quickly. Little bubbles will form on the surface of the crepe.  Carefully lift the edges of the crepe and turn it over.  You want it to be a very light golden brown.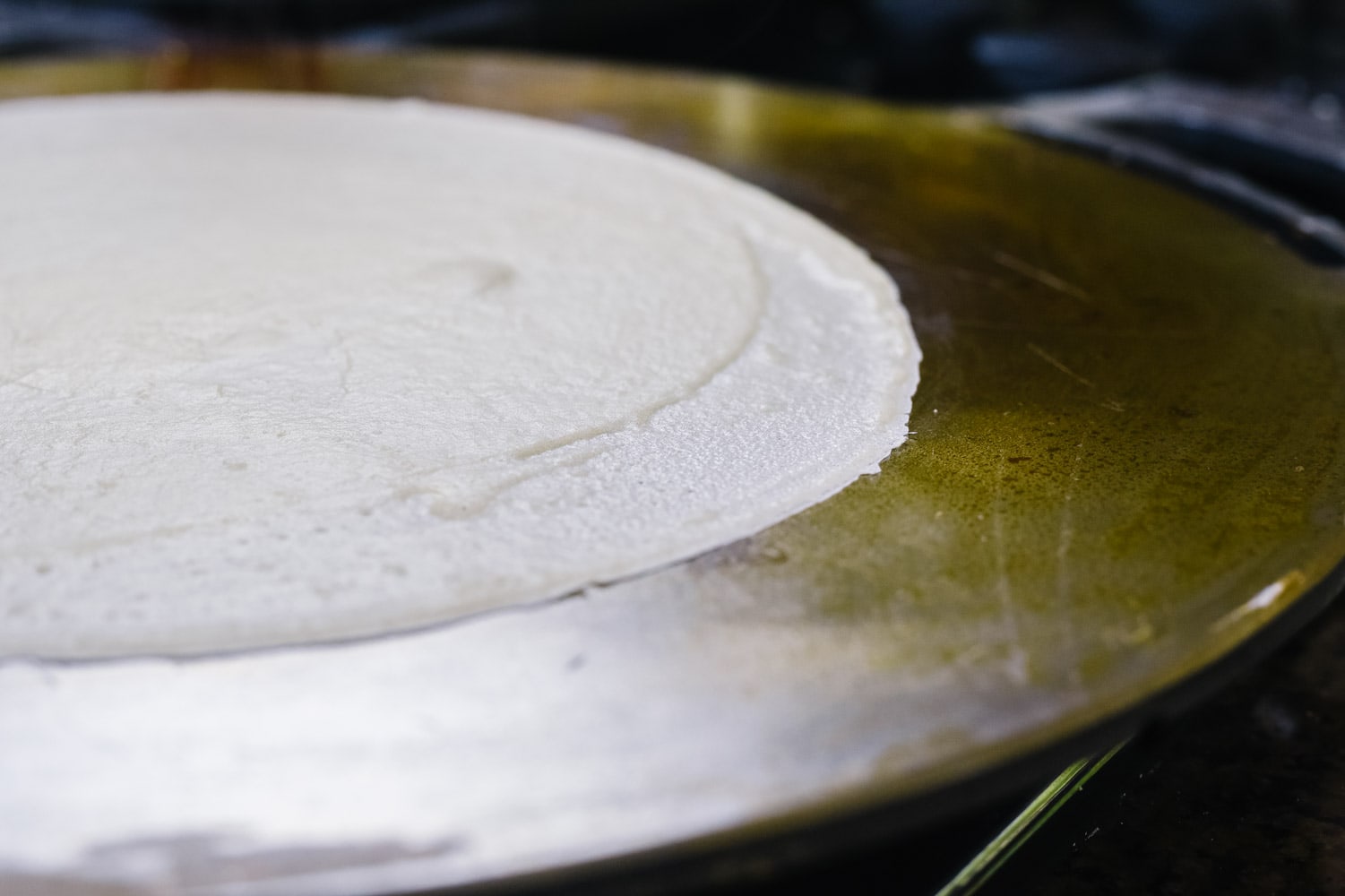 It only takes a minute or so to make a crepe.  Remove the crepe and place it on a plate.  I cover my crepes with wax paper or a cotton towel to keep them from drying out.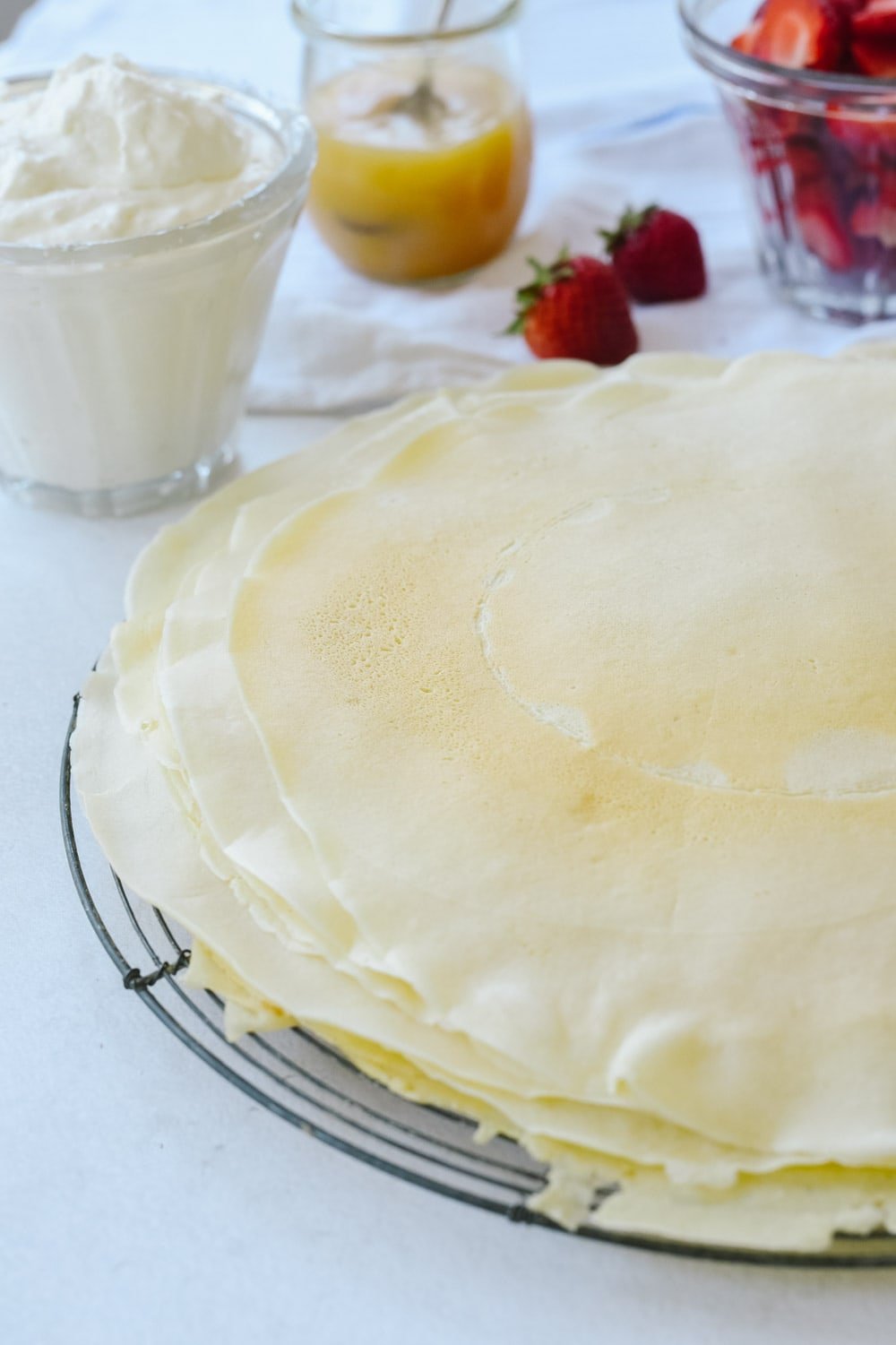 Can I make crepes ahead of time?
I often make my crepes the day ahead and just keep them in the refrigerator until I am ready to use them.  I will place the pile of crepes, between two pieces of wax paper and then in a zippered plastic bag to keep them from drying out.  When I am making sweet crepes filled with things like whipped cream, Nutella, and fruit, I do not reheat my crepes.  I serve them at room temperature.
If you are making a savory crepe with ham, cheese, egg, etc, you can quickly reheat the crepe by placing it back in the pan or crepe maker and warming it quickly on both sides, then putting in your filling. You can also reheat the crepes in the microwave.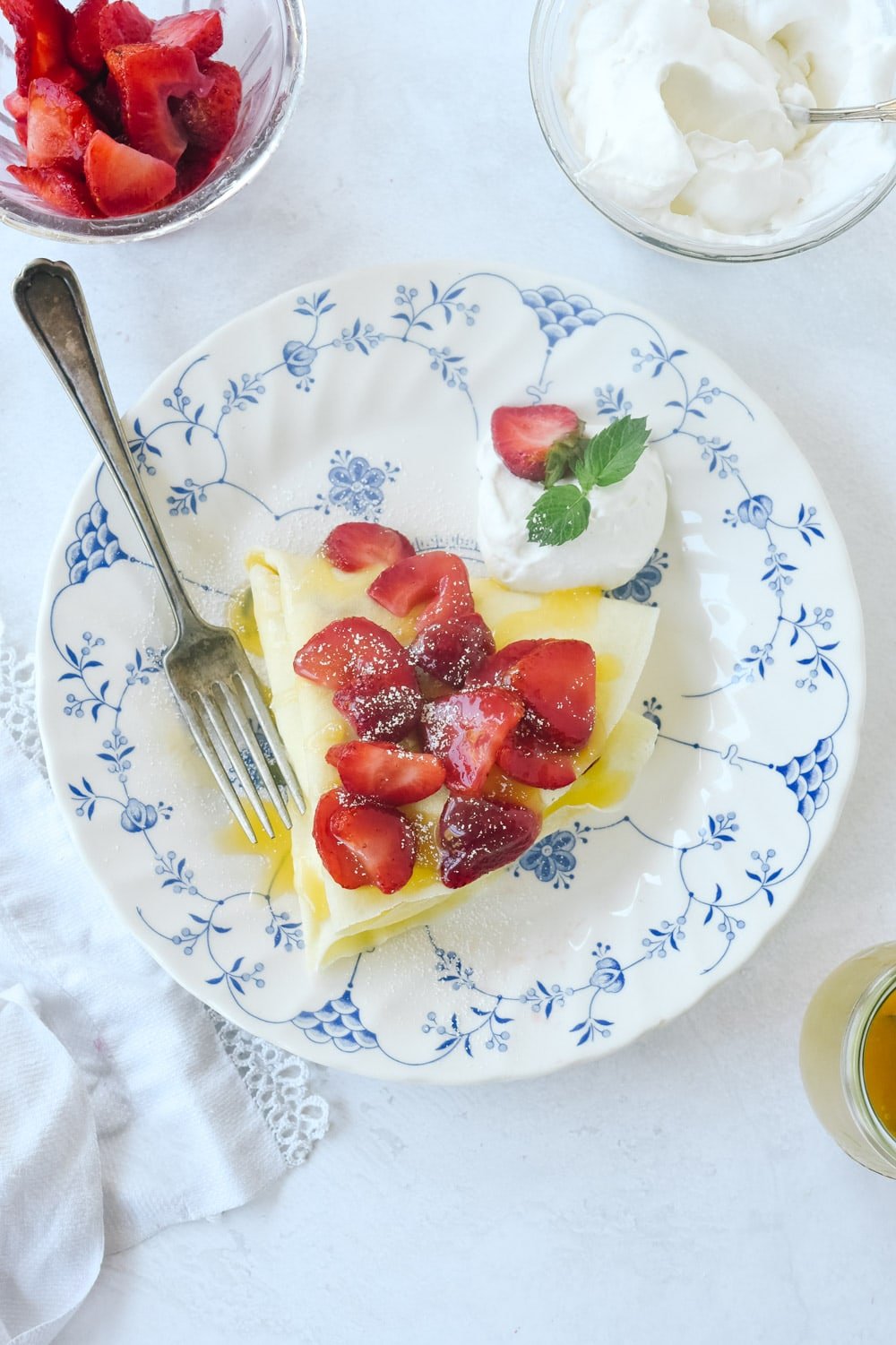 How long will crepes keep?
A stack of cooked crepes, placed between layers of wax paper and placed in a zippered plastic bag can be refrigerated for up to five days.  You can freeze them for up to two months.   If frozen, thaw in the refrigerator.
Crepe Recipe Ingredients:
Here is a list of some of my favorite crepe fillings:
Cream Cheese Mousse
Chocolate Mousse
Yogurt
Nutella
Fruit – any kind of berry, bananas, etc.
Ham
Cheese
Egg
The possibilities are endless!
Check out more delicious dinner ideas on my Facebook page and follow me on Instagram.
Check out these other crepe recipes:
Blender Crepe Recipe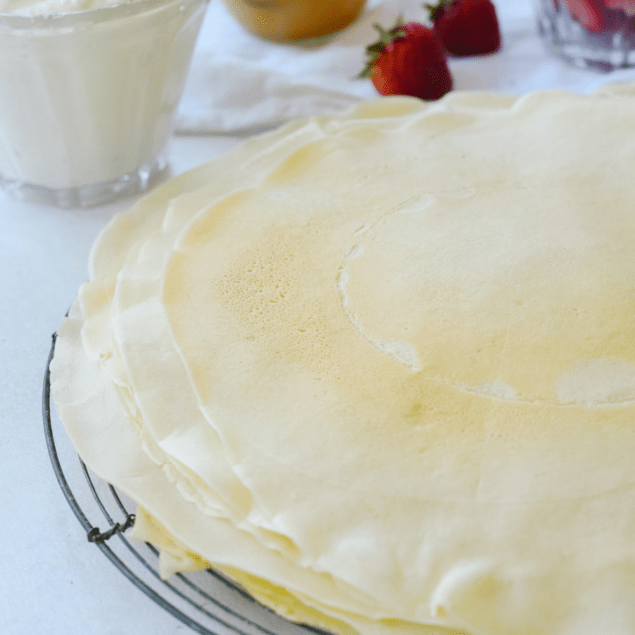 Blender Crepe Recipe
This crepe recipe produces crepes that are thin and delicate, just like the ones they make in France.  Fill them with your favorite crepe filling whether sweet or savory!


Ingredients
2 cups flour
3 eggs
1 Tbsp canola oil
2 cups milk
pinch of salt
Instructions
Combine all the ingredients and a blender and pulse until smooth.

Store batter covered in the refrigerator until ready to use.

Heat the crepe pan or frying pan over medium high heat.

Pour 1/4 - 1/3 cup batter into middle of pan and using a crepe spreader, spread into a thin layer.

Flip and cook on the other side until just lightly golden brown.

Cover crepes with a towel or wax paper as you cook the rest to keep them from drying out.

Crepes can be refrigerated until ready to use.
Nutrition Facts:
Calories: 152kcal (8%) Carbohydrates: 22g (7%) Protein: 6g (12%) Fat: 4g (6%) Saturated Fat: 1g (6%) Cholesterol: 54mg (18%) Sodium: 40mg (2%) Potassium: 109mg (3%) Fiber: 1g (4%) Sugar: 3g (3%) Vitamin A: 150IU (3%) Calcium: 66mg (7%) Iron: 1mg (6%)
* Disclaimer: All nutrition information are estimates only. Read full disclosure here.