The complete guide on how to fold a French crepe three different ways. Crepes are a French street food staple and so easy to make at home. Choose your filling and your fold and you are ready to eat!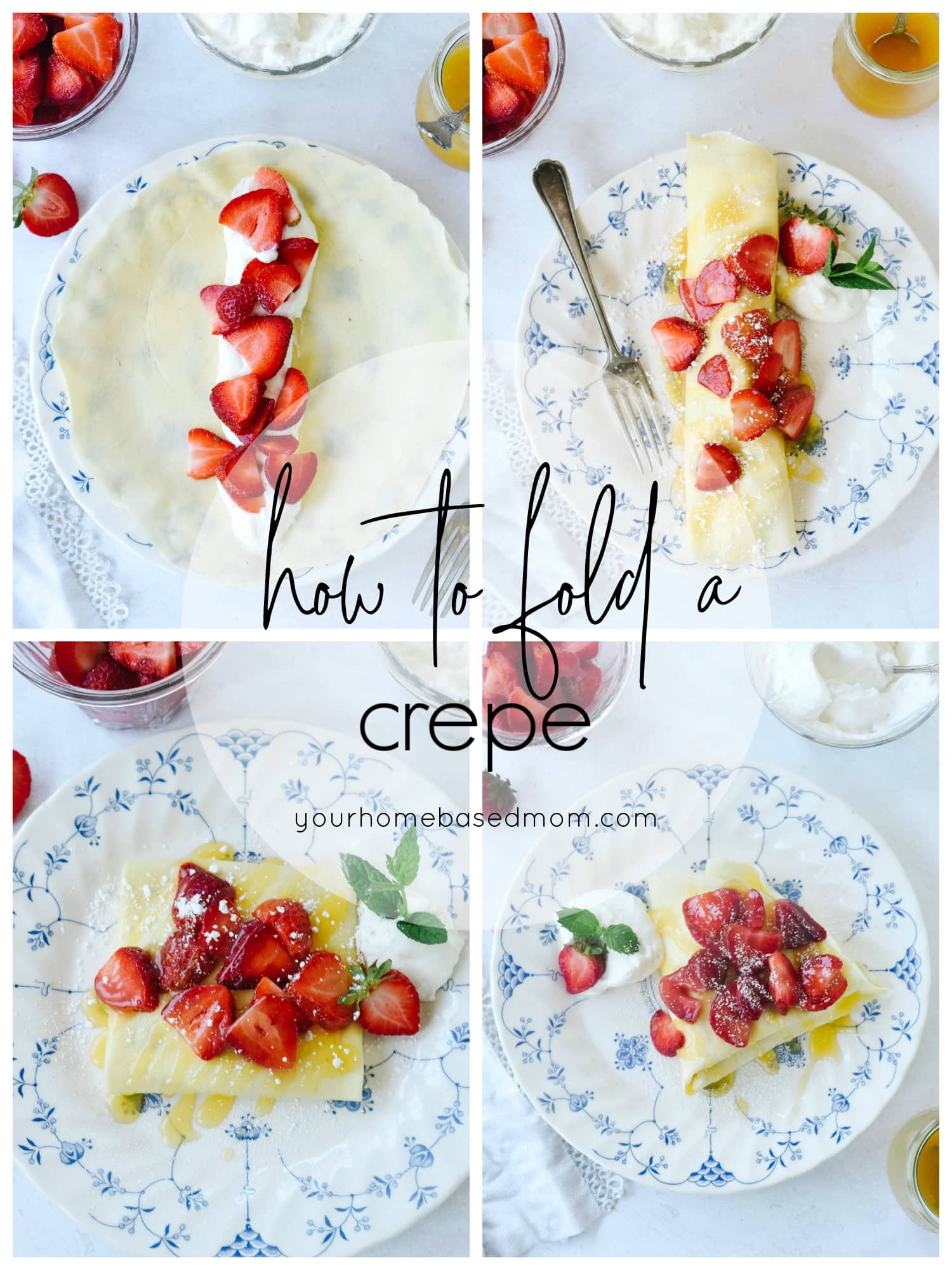 What is a Crepe?
A crepe is a thin, delicate pancake that can be dressed up with sweet or savory fillings. It is a favorite French food and will become a favorite of your family too, especially when you see how easy they are to make. For complete instructions on how to make French crepes go to this post.
Crepes can be filled with all kinds of things. A few of my favorite sweet fillings are white chocolate mousse, cream cheese mousse and chocolate mousse. Add in some fresh berries, lemon curd or Nutella and you have a delicious treat. I love serving crepes for a baby or bridal shower.
Favorite Crepe Recipe
If you need an easy and delicious recipe to make your crepes, be sure and check out my crepe recipe here.
How do I Fold a Crepe?
There are a lot of options when it comes to folding a crepe. You can use one of the following three methods or get creative and come up with your own way. The important thing is that you enclose the yummy filling that is inside!
This may be the most popular and easiest way to fold a crepe. It does require a fork to eat.
Rolled Crepe
Place your crepe on a plate.  Place your filling down the middle of the crepe.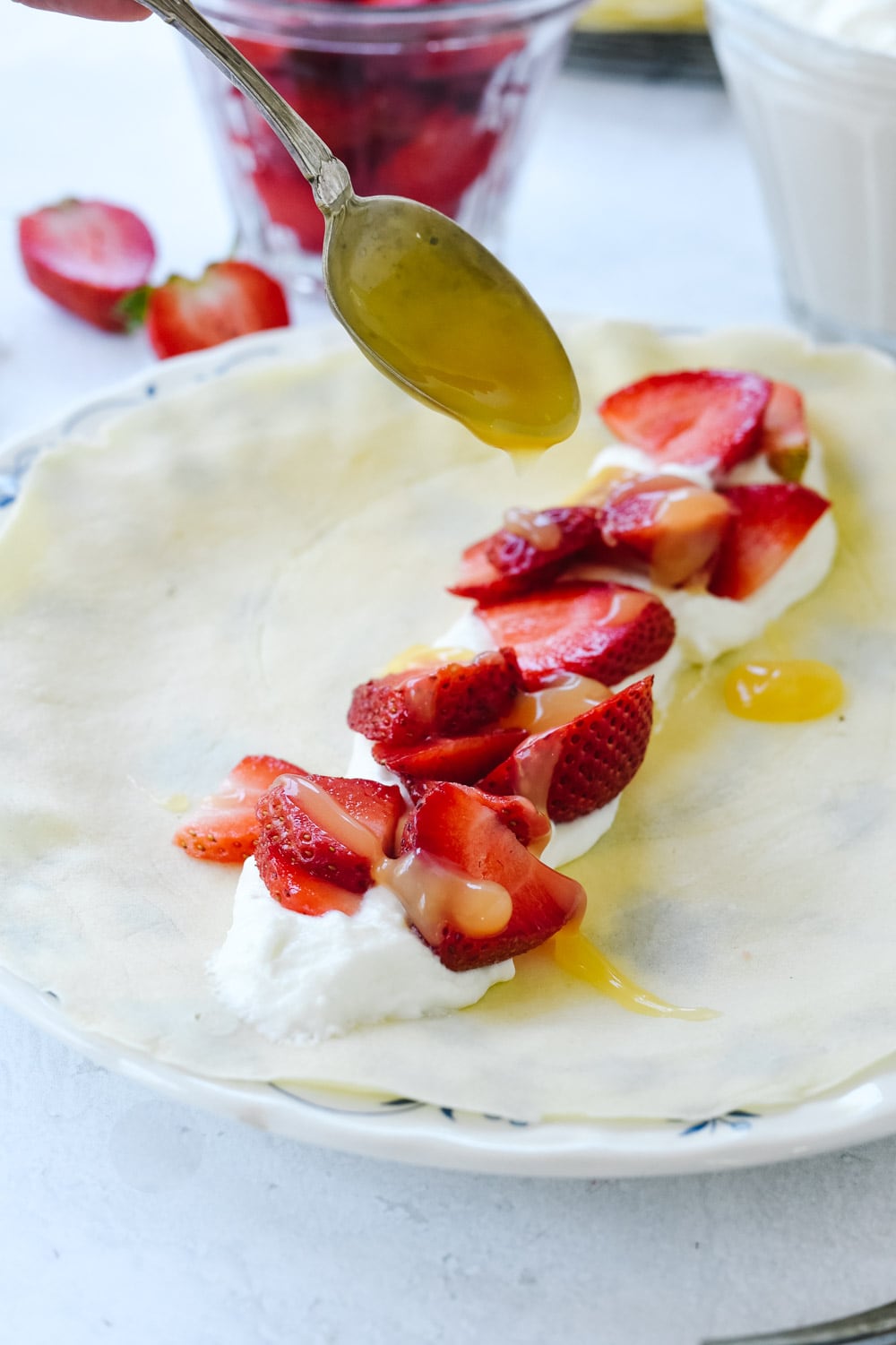 2. Fold over each side, one at a time so that they overlap.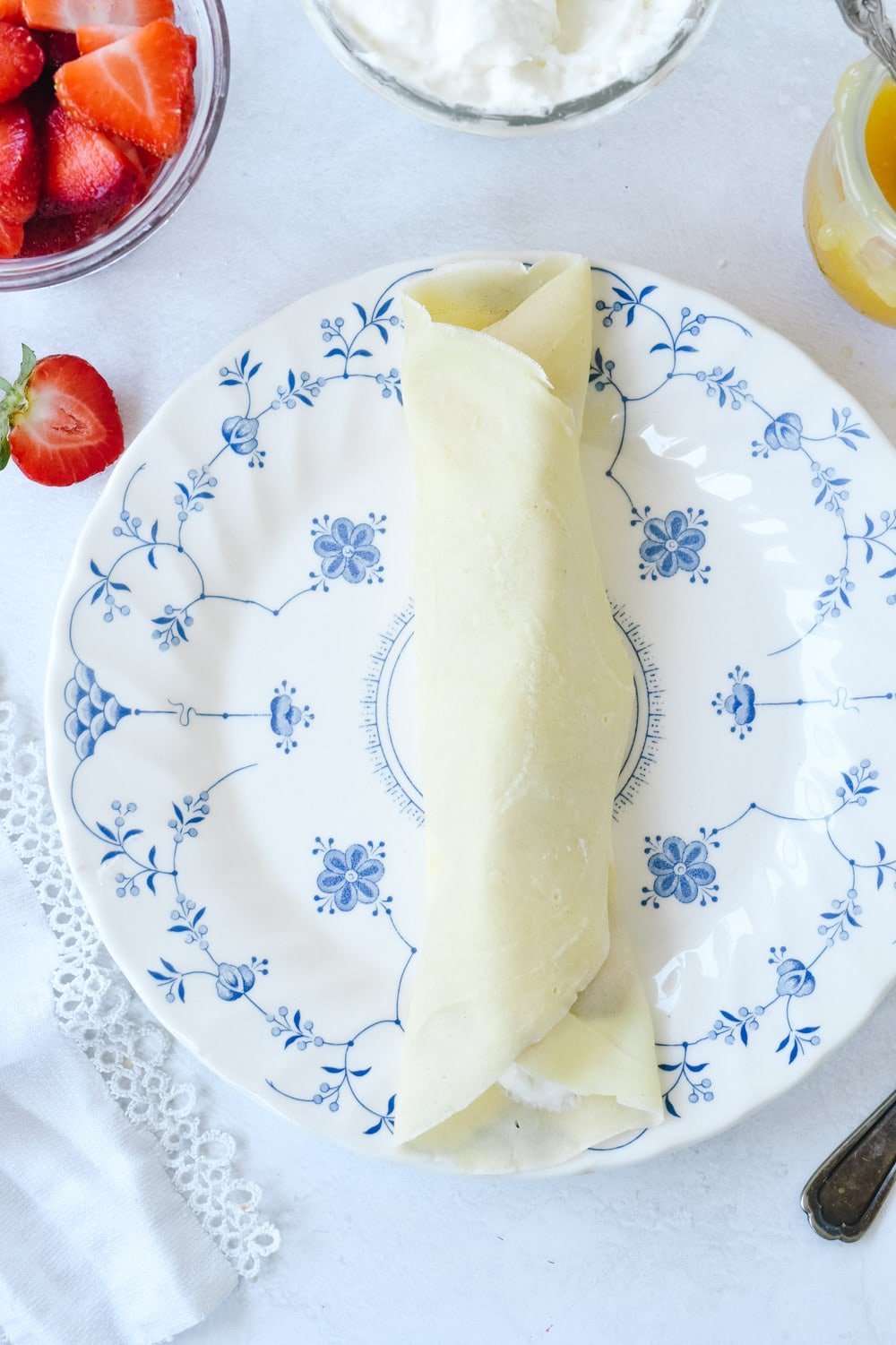 3. Flip the crepe over so that the seam is on the bottom if you like.
4. Add additional whipped cream if desired and drizzle with lemon curd or Nutella.  Add additional berries on top. A sprinkle of powdered sugar makes it look a little prettier.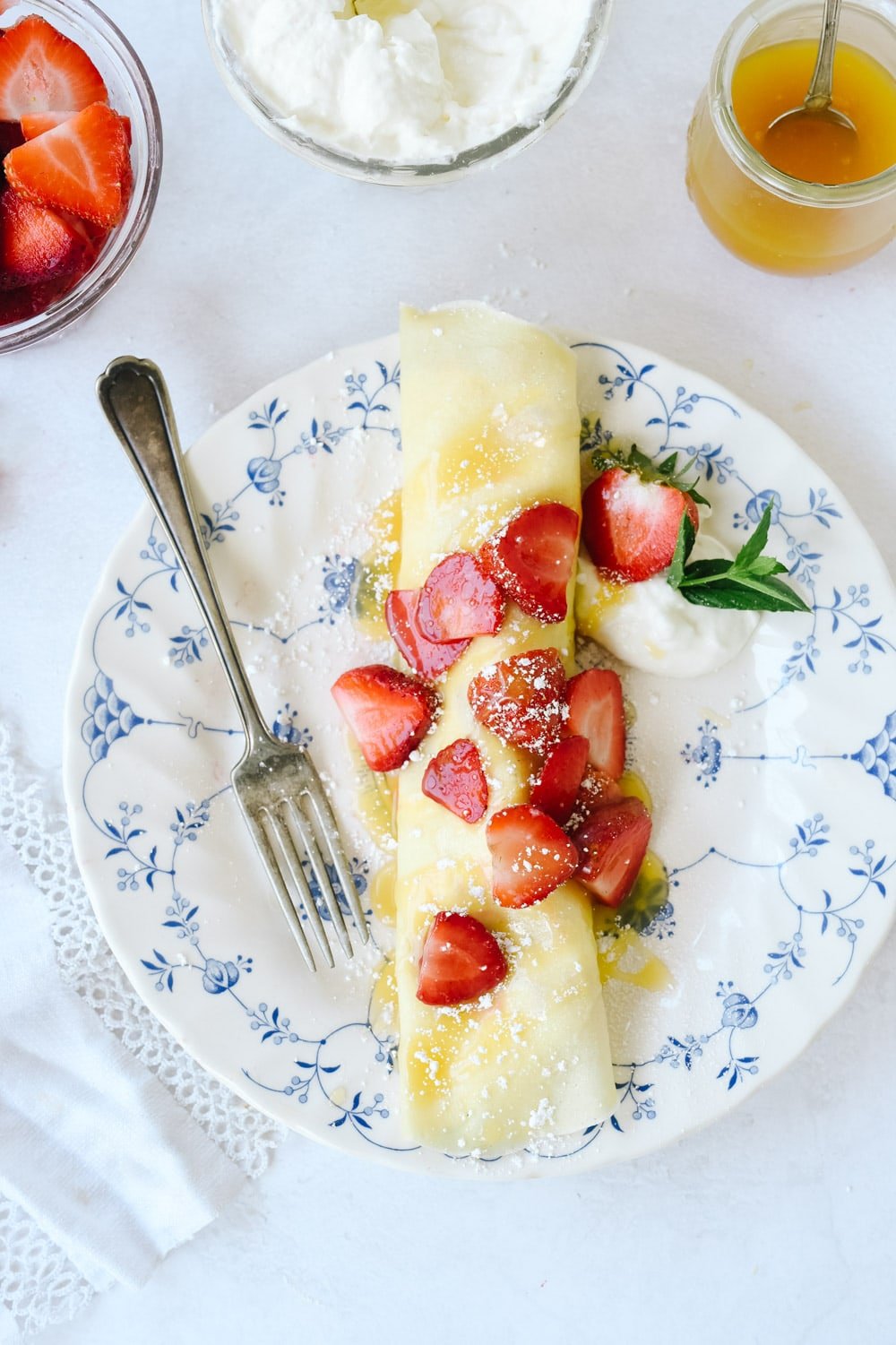 Triangular Fold

This is the way that most crepe street vendors in France fold the crepe. It can be wrapped up in paper and eaten by hand easily or eaten with a fork on a plate. Don't add the toppings on top if you are eating it in your hand.
Place the crepe on a plate and put desired filling on one side.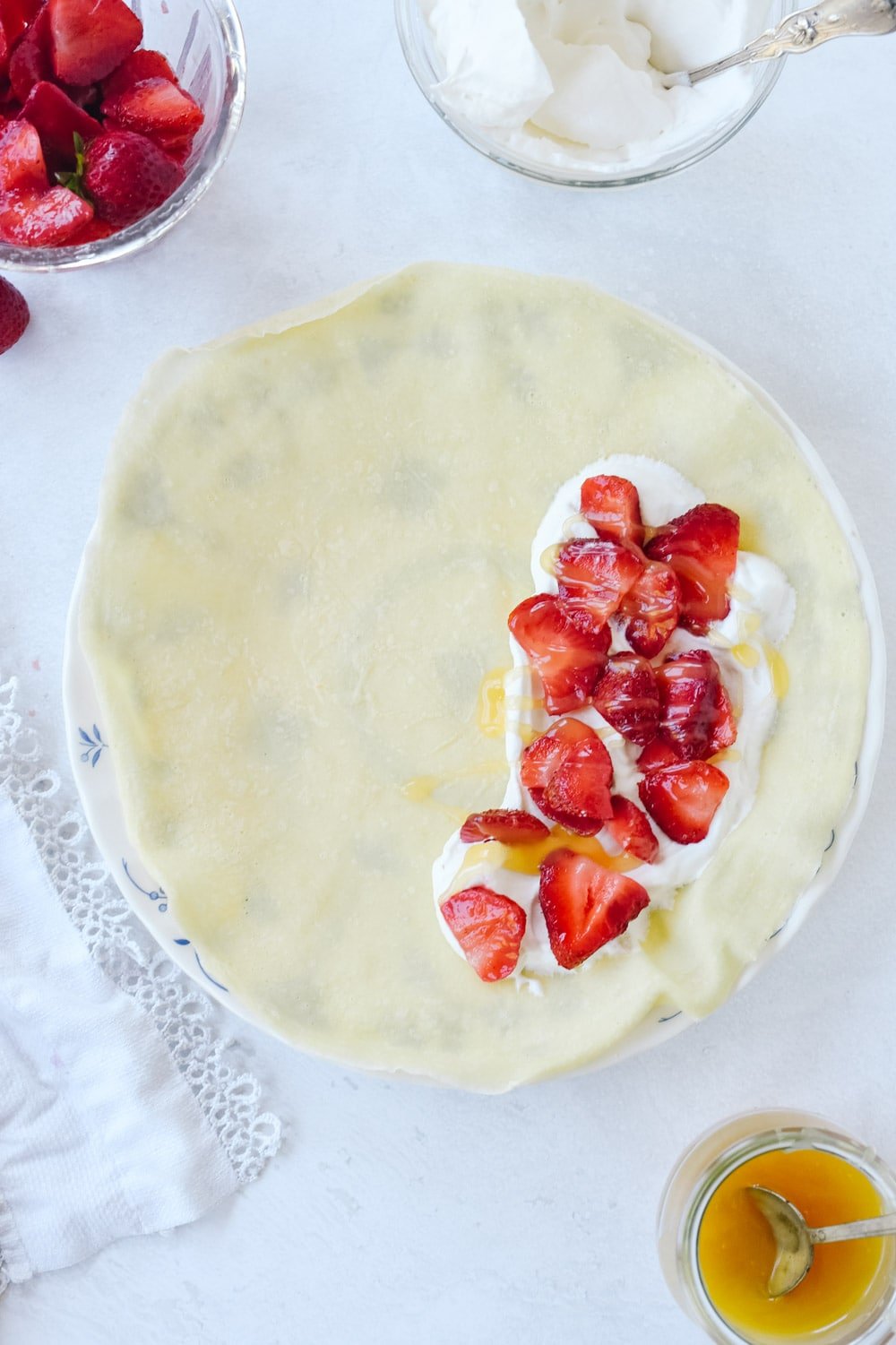 2.  Fold the crepe in half, covering the filling.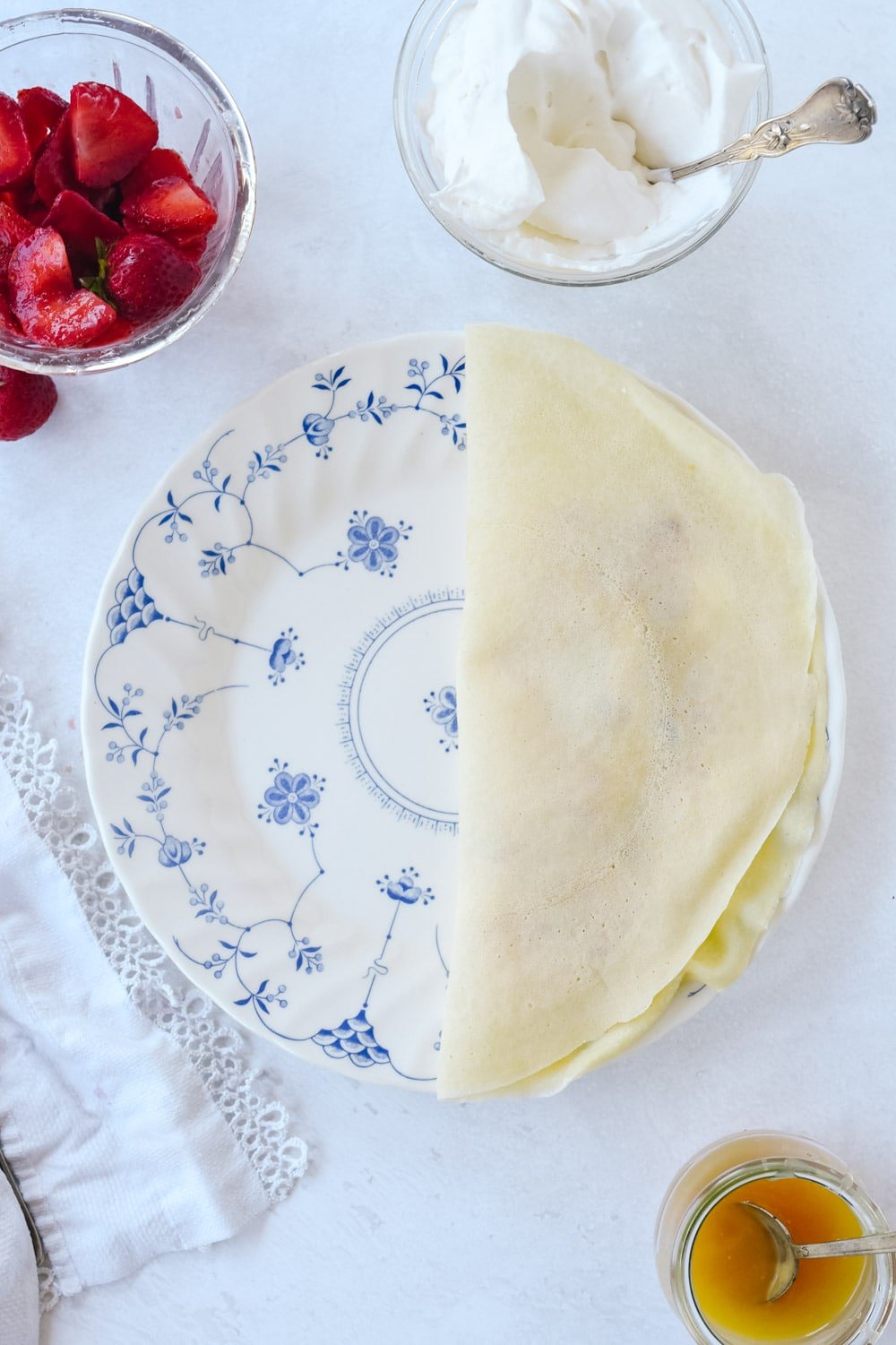 3.  Fold up the bottom edge of crepe, 1/3 of the way up.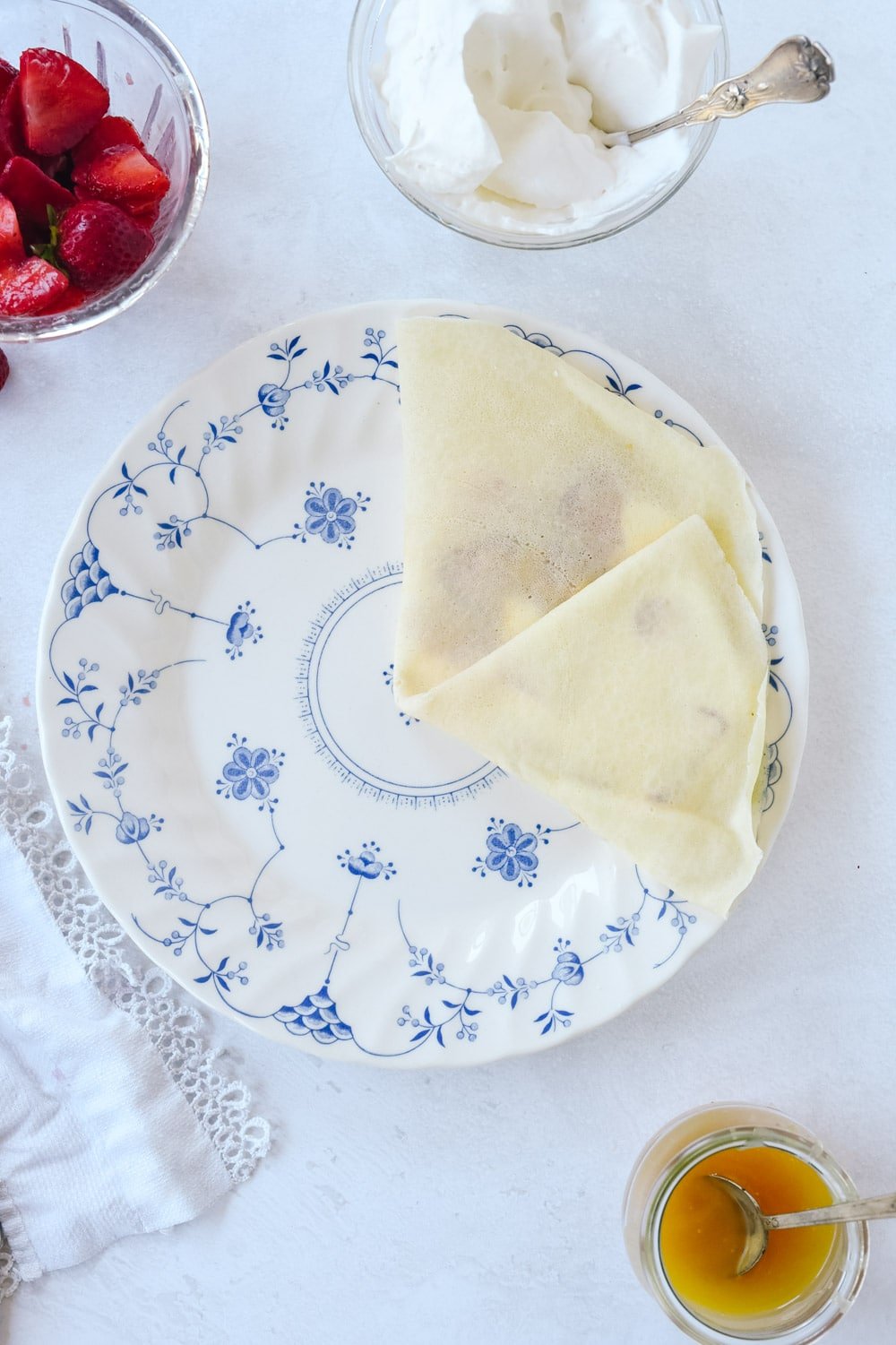 4.  Fold the upper third of the crepe over the bottom part, to form a triangle.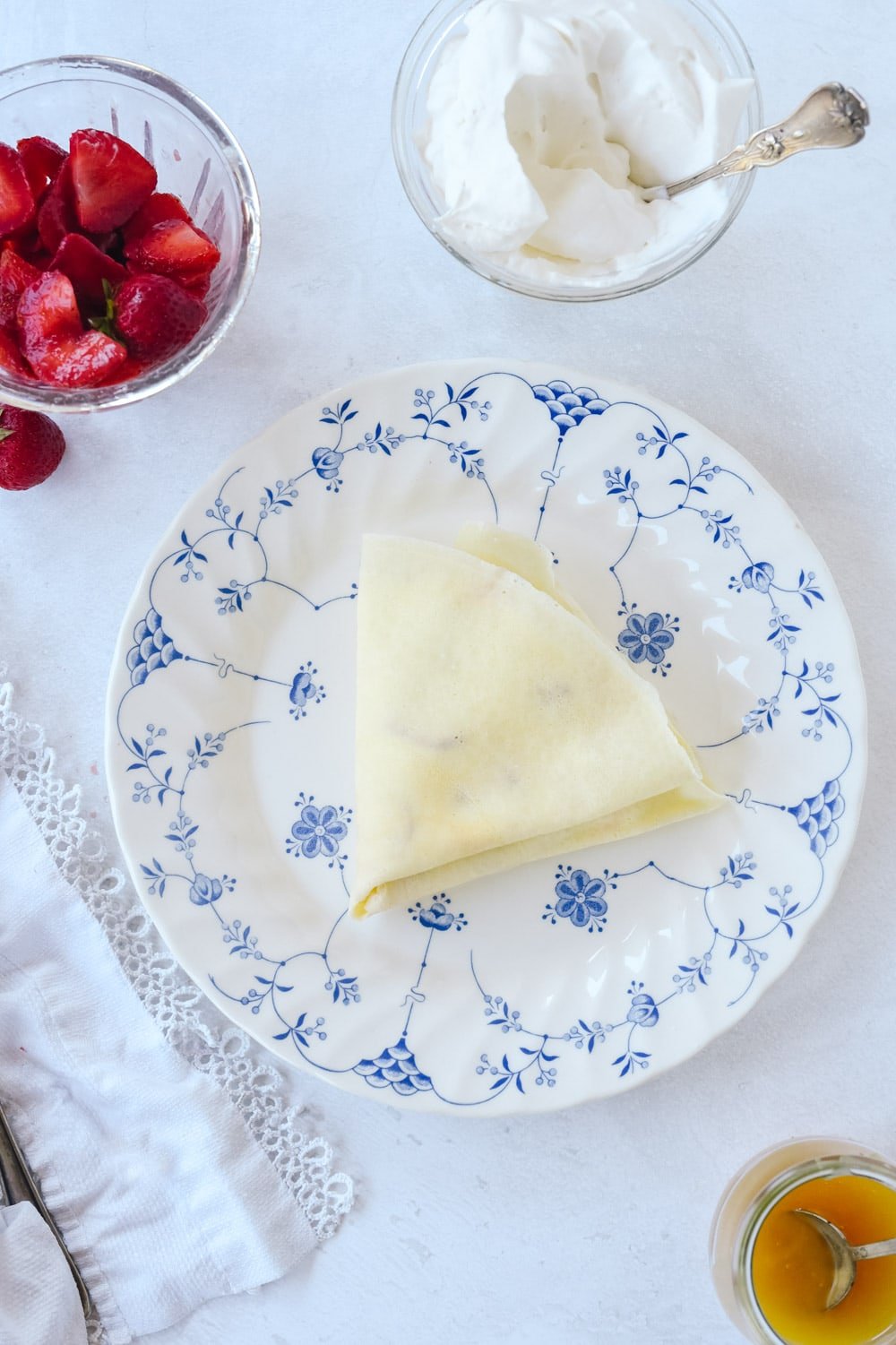 5.  Top with desired toppings such as lemon curd or Nutella and additional berries.  Add a sprinkle of powdered sugar.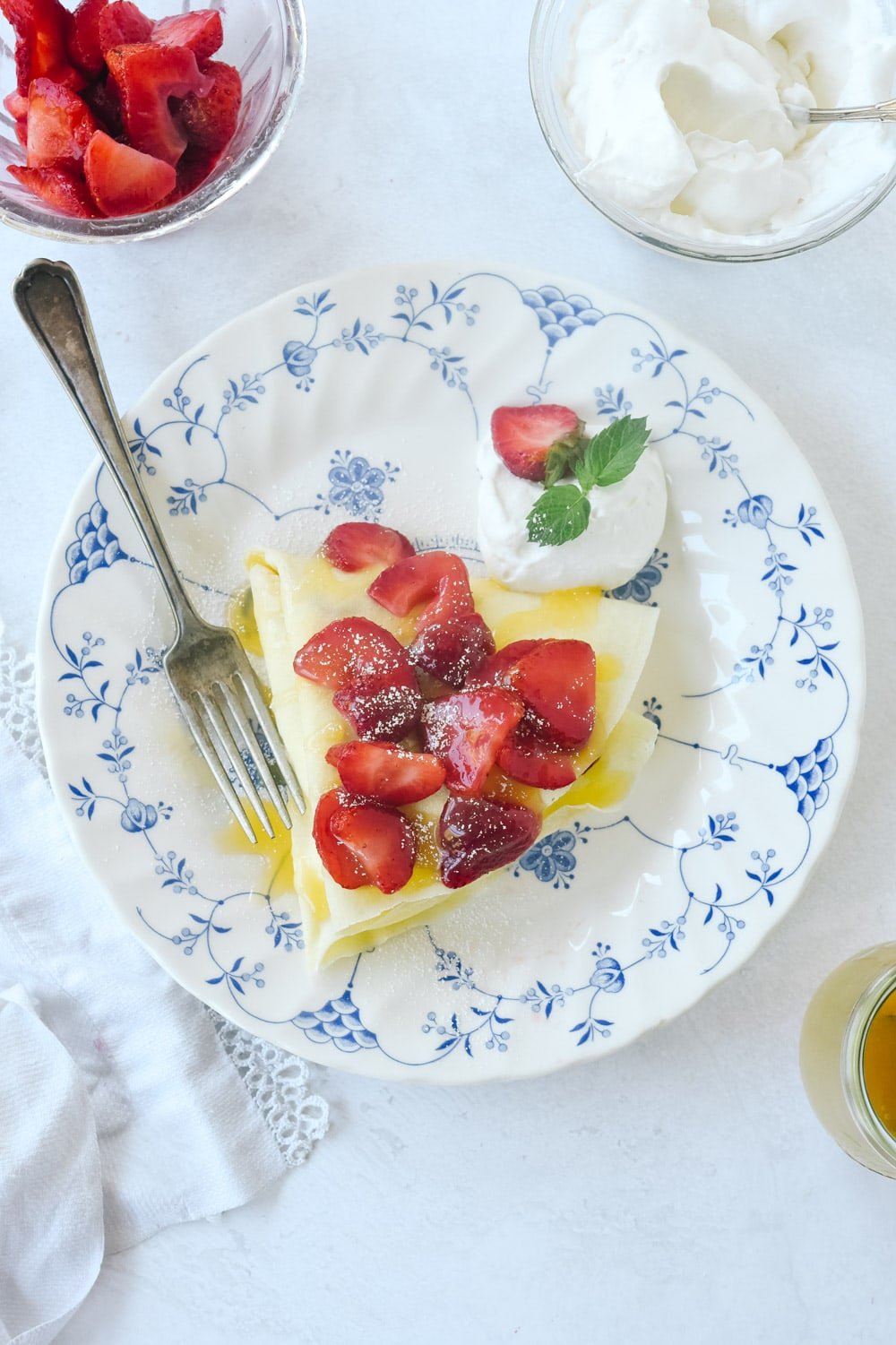 The square fold is best eaten on a plate with a fork.
 Place the crepe on a plate and add filling to the center of the crepe.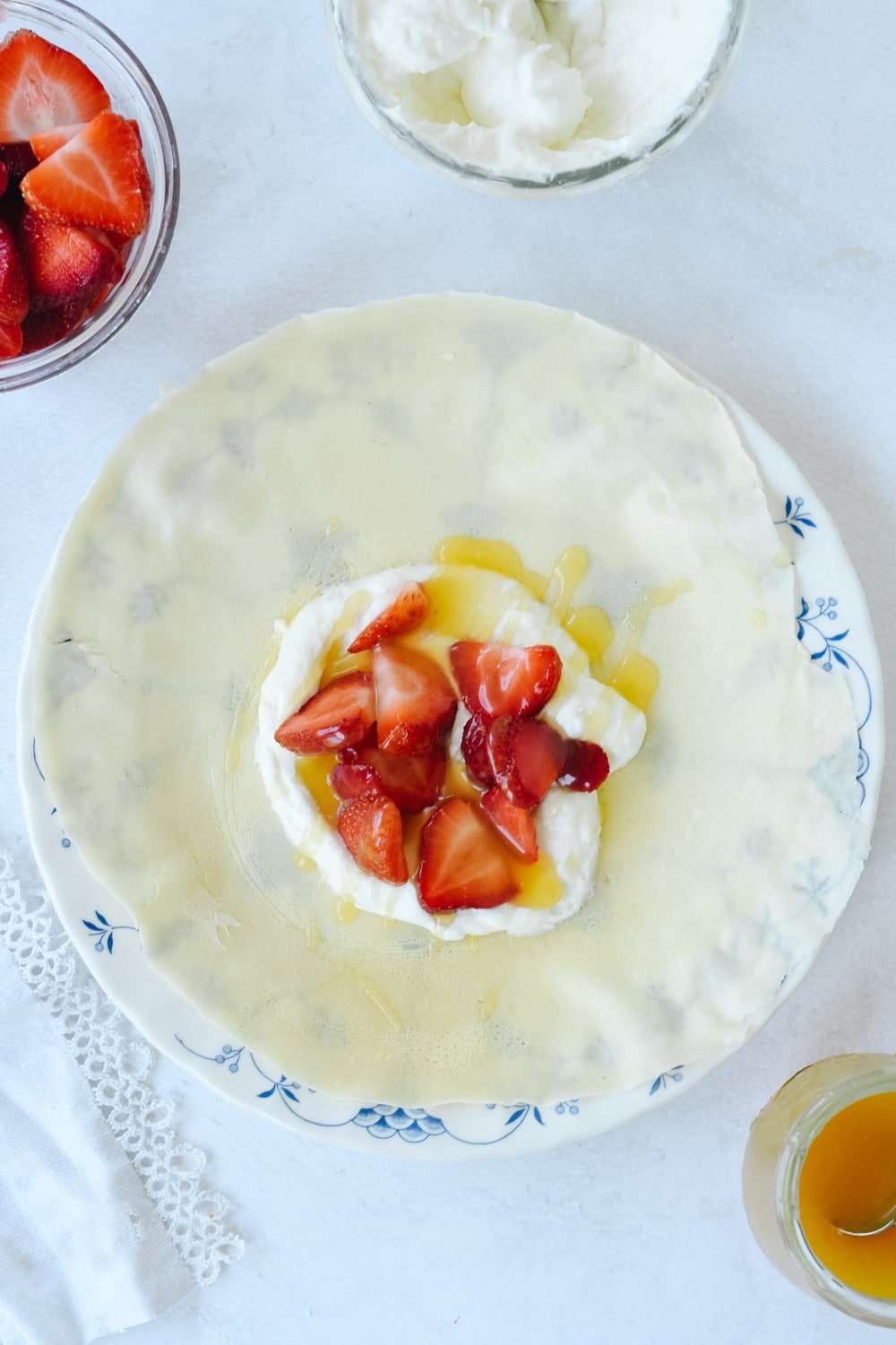 2.  Fold right and left sides of crepe over the filling.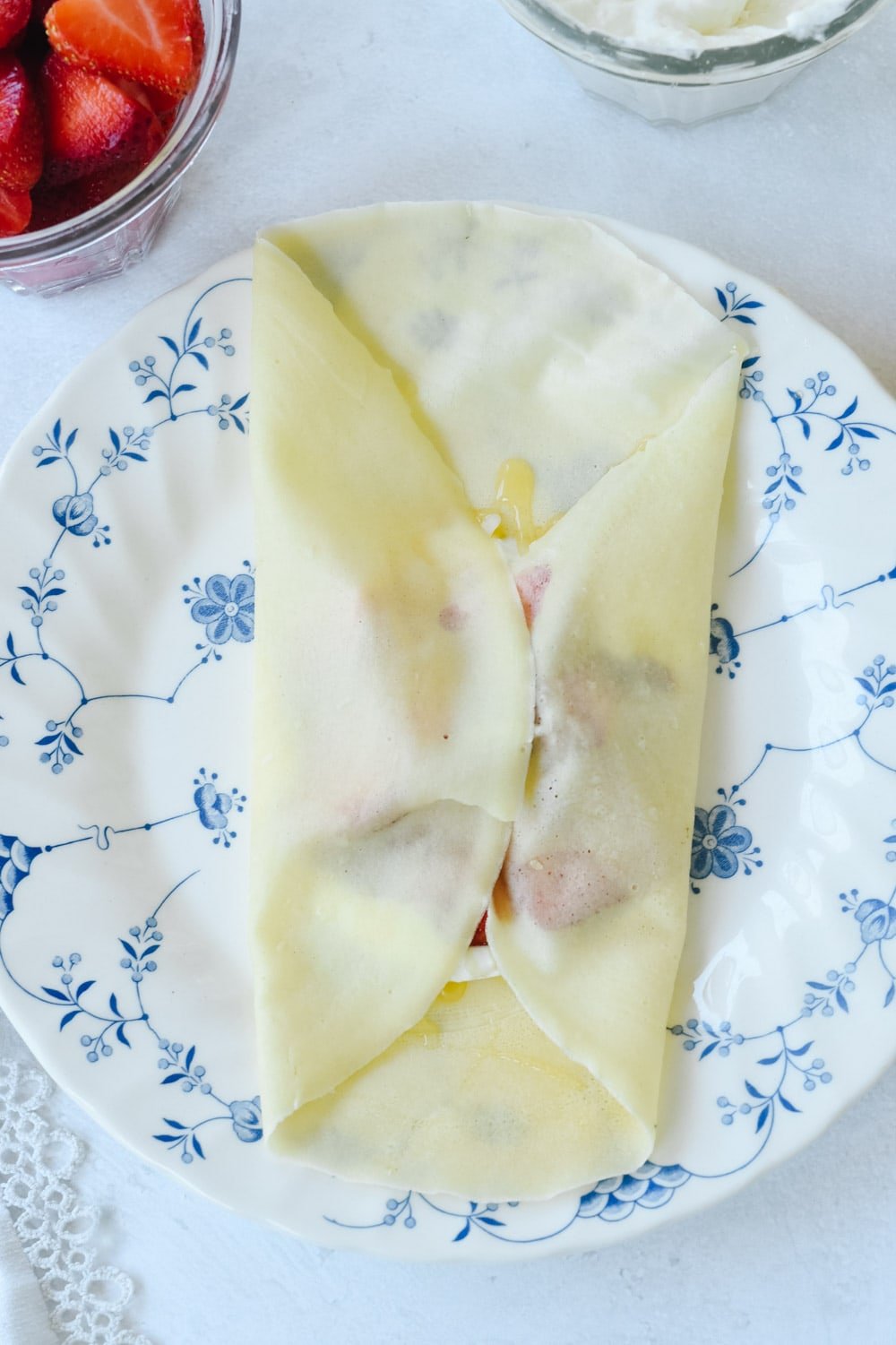 3.  Fold top of crepe down and bottom of crepe up to form a square.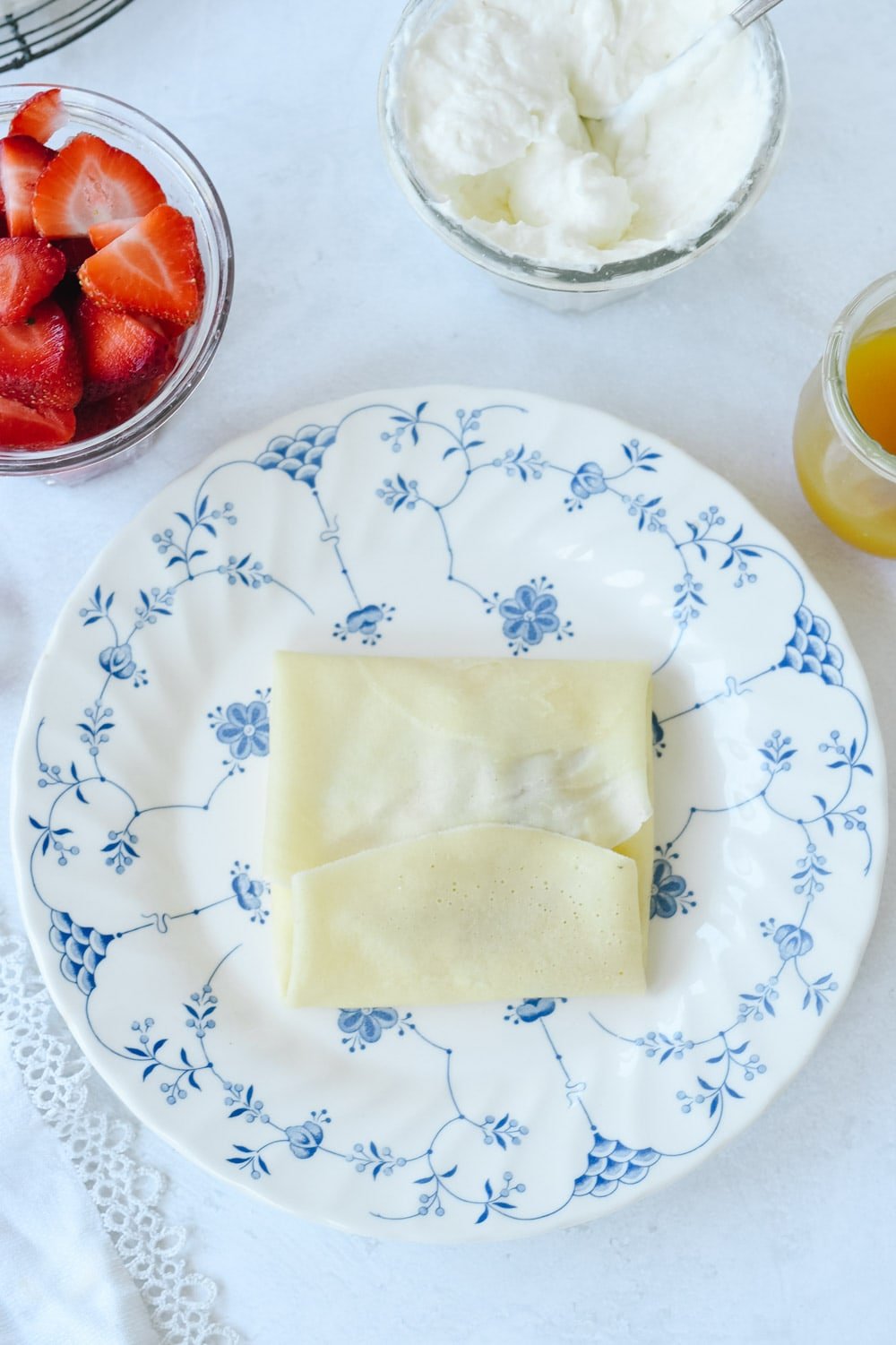 4.  Flip crepe over, so seam is on the bottom and top with additional toppings or berries.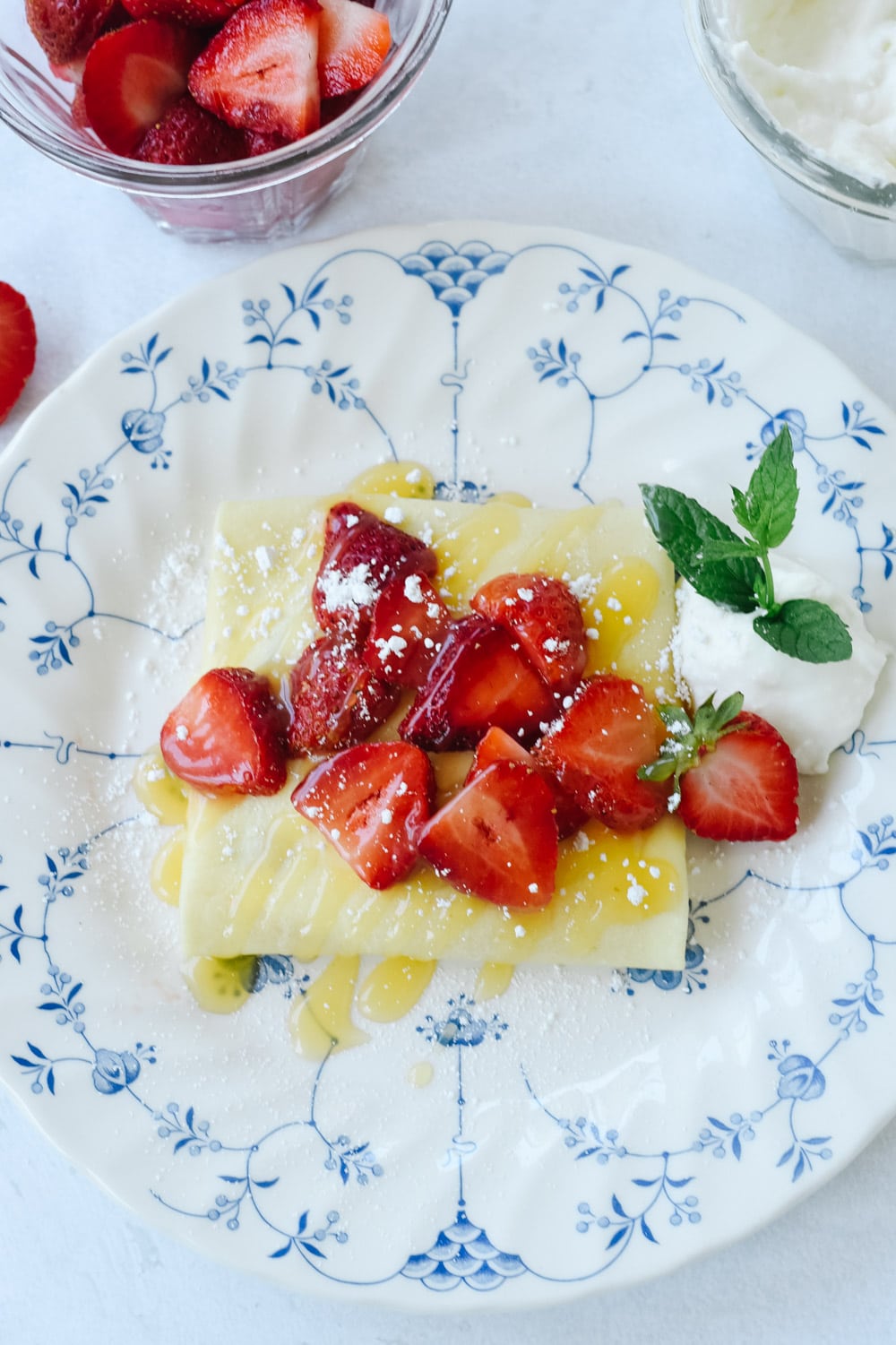 How ever you decide to fold a crepe, it will be delicious!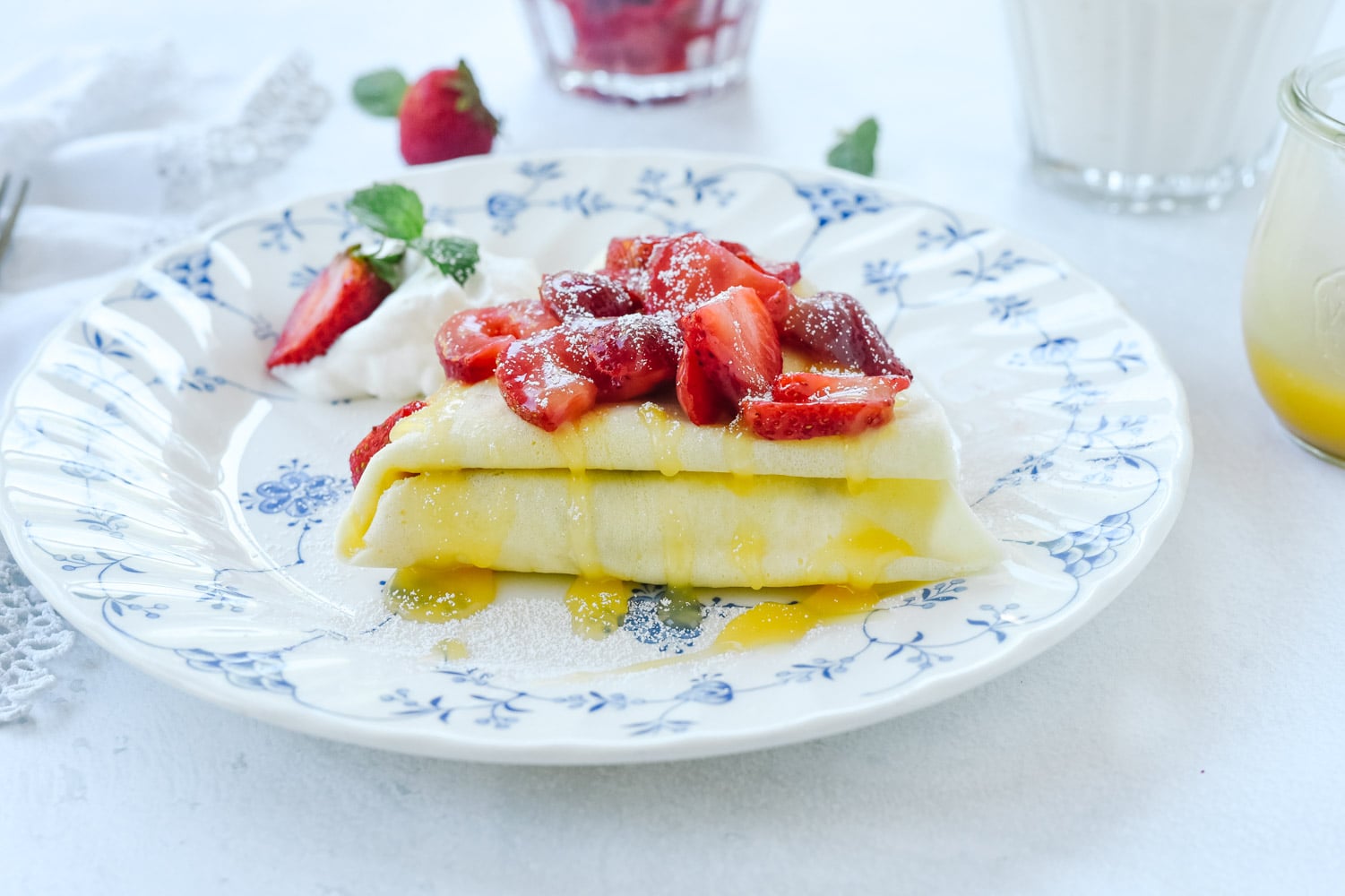 Frequently Asked Questions
Can I make crepes ahead of time?
You can make the batter the night before and cook them up in the morning but you can also cook the crepes the day before and keep them refrigerated until ready to serve. I recommend stacking them with a layer of wax paper in between each crepe. Then put them into an airtight container, a zippered storage bag or wrap them in plastic wrap and place them in the refrigerator.

You can rewarm them in a skillet or frying pan on the stove top or just use them at room temperature when you are ready to serve them.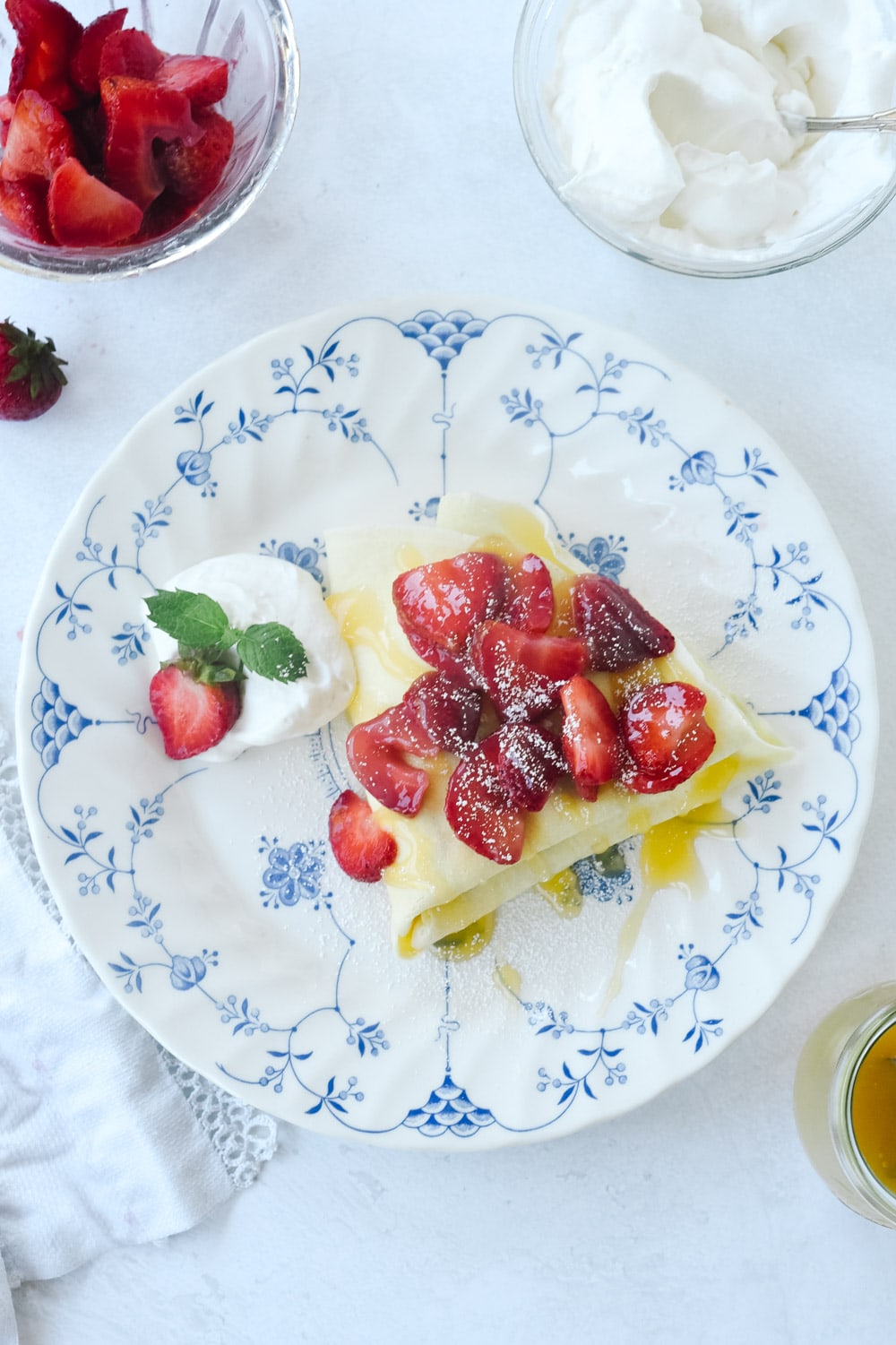 Check out these other crepe recipes:
Be sure and follow me over on You Tube for weekly cooking demos.