Learning how to cut a cake is an art and a skill that comes in handy at weddings and birthday parties. You may think you know how to slice a cake but think again!
I love a good piece of cake and don't believe you should wait for a celebration to enjoy cake.  Some of our favorites to make on a regular basis are this Best Chocolate Cake, it really is the best!  This Orange Cake is one of my all time favorites and this Yellow Cake is basic but delicious!
You can find the recipe for this delicious Key Lime Cake here.
How to Cut a Cake
I didn't realize it, but I've been slicing a cake the wrong way most of my life.  Not necessarily wrong, but not the most efficient way.  Like most people, I would slice the cake into triangular slices or "pie style."  That's the way my mother had always done it but then my daughter in law, who is an incredible cake maker and decorator, showed me a better way. I can't wait to share it with you.
We are going to work with a six inch round cake.  When you slice this size cake into triangular pieces, you usually get about 10 pieces.  With the way I'm going to show you, you can get up 16 slices of cake. Your cake is going to go a lot further with this method!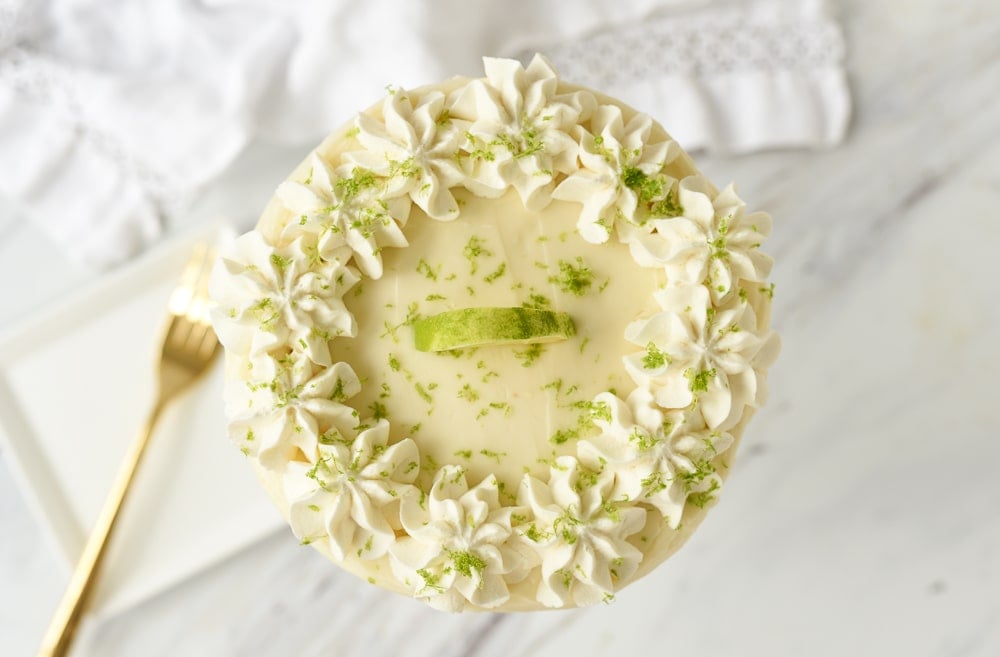 How to Cut a Round Cake
I like to serve my cake chilled, right out of the refrigerator.  A chilled cake slices a lot easier too, especially a cake that is three or four layers high. But of course, you can serve and slice your cake at room temperature too.
Cut the cake down the middle, using a sharp knife that is long enough to cut through the whole cake in one cut. You want a nice clean cut.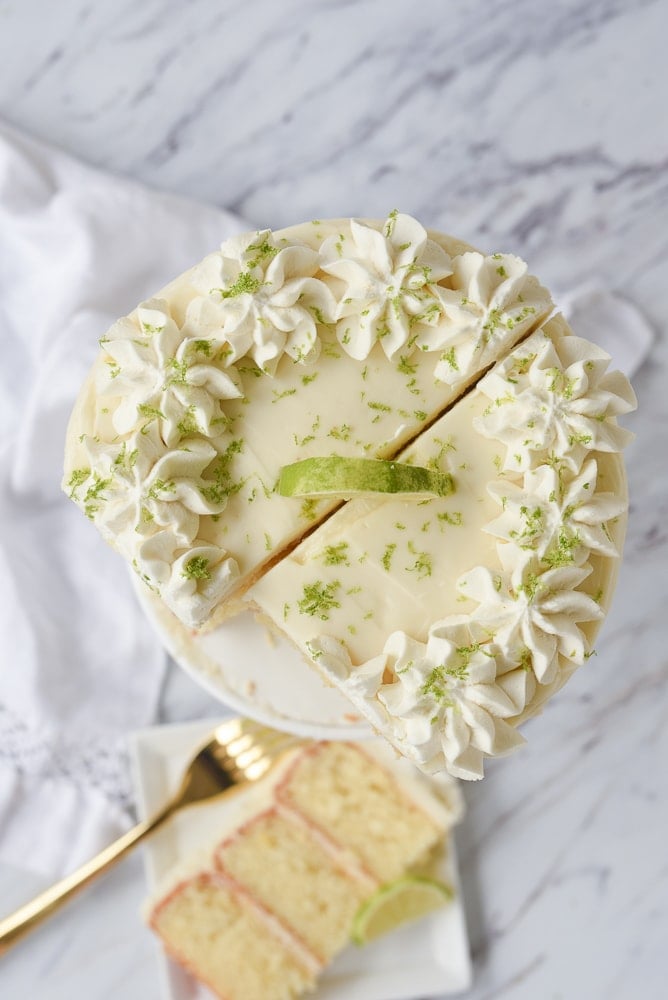 From the side of the cake, make a cut at a 90 degree angle from your first cut.  This will square off the side of the cake.  You basically end up with a "heel" of cake.  These are the pieces you give to the guests who love lots of frosting and a little bit of cake.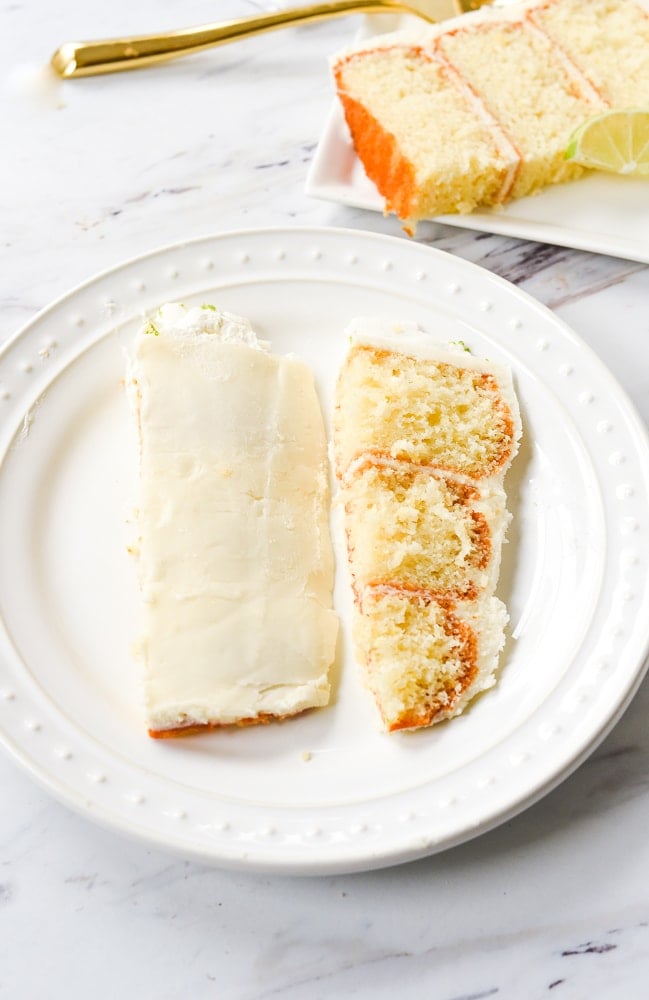 Continue making perpendicular cuts down one side of the cake, making them as thick or thin as you like.  Size will depend on how many people you are feeding and how much leftover cake you want.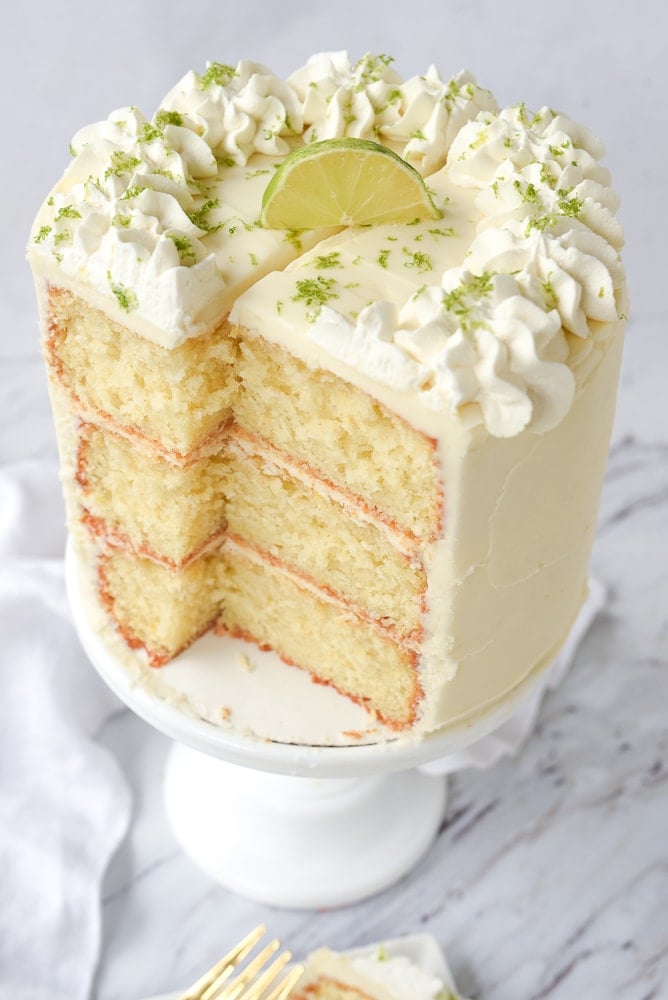 Then repeat slicing the other side.  You will end up with two more "heels" of cake on the opposite side of the cake.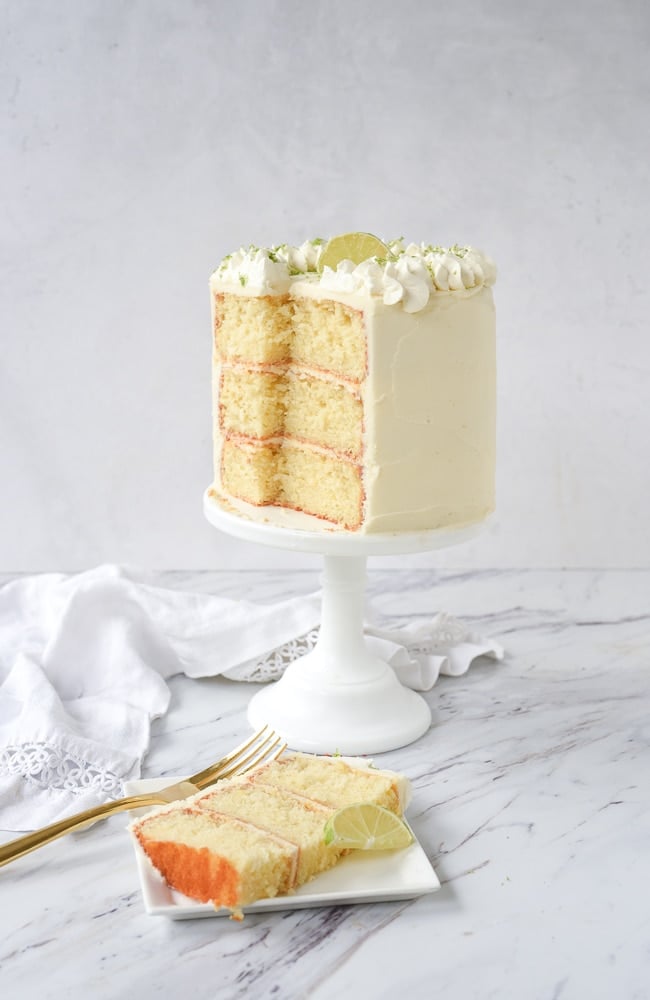 Learning how to cut a cake this way is neater and I think looks prettier and it makes your cake go a lot further too!
Cake Slicing Guide
This guide is based on about a 1/2 inch slice of cake.  You can always slice it thinner to get more slices.
6″ Round Cake – 10 slices
8 " Round Cake – 16 slices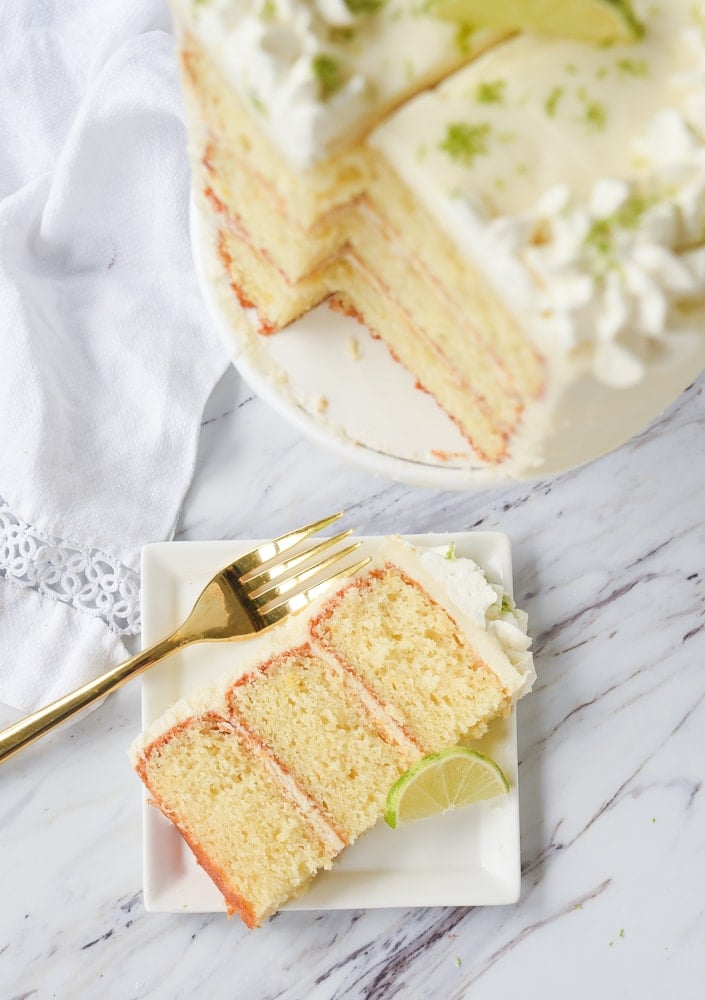 Other Cake Recipes to practice your cake cutting skills on:
If you've tried this recipe or any other recipe on Your Homebased Mom, then don't forget to rate the recipe and let me know how it went in the comments below, I love hearing from you!
You can also FOLLOW ME on FACEBOOK, INSTAGRAM and PINTEREST to see more delicious food, party ideas and travel tips and what I'm up to on a daily basis!