Lemon Angel Pie with meringue crust is a little taste of heaven!
Lemon Angel Pie is an all time favorite at our house, hands down my favorite dessert ever!! The combination of light lemon filling and meringue crust is unbeatable. And it has definitely stood the test of time. We have been enjoying this recipe for almost 30 years!
I first had Lemon Angel Pie when my oldest boy was only 4 years old! I was at a Preschool Board Meeting and the woman hosting the meeting served this as dessert. As soon as I took my first bite I knew I had to have the recipe.
Our family has been enjoying this as our favorite Easter dessert ever since. There is just something about Easter that says lemon to me! It just wouldn't be Easter without our favorite lemon dessert – Lemon Angel Pie.
The great thing about this recipe is you can make it the day ahead – in fact you need to make it the day ahead thus making it a perfect dessert for Easter dinner! Hope you enjoy it as much as we do.
How to Make Meringue Crust
Start by making the meringue crust. You beat together egg whites, sugar and cream of tartar. You are suppose to beat it until it becomes stiff but not dry. I have made this pie many times when the egg whites don't get stiff. It ends up somewhat thick and shiny but definitely not stiff but that's o.k – just pour it into the buttered pie pan and I promise it will be o.k. Chilling your bowl before beating the egg whites can help them to fluff up better.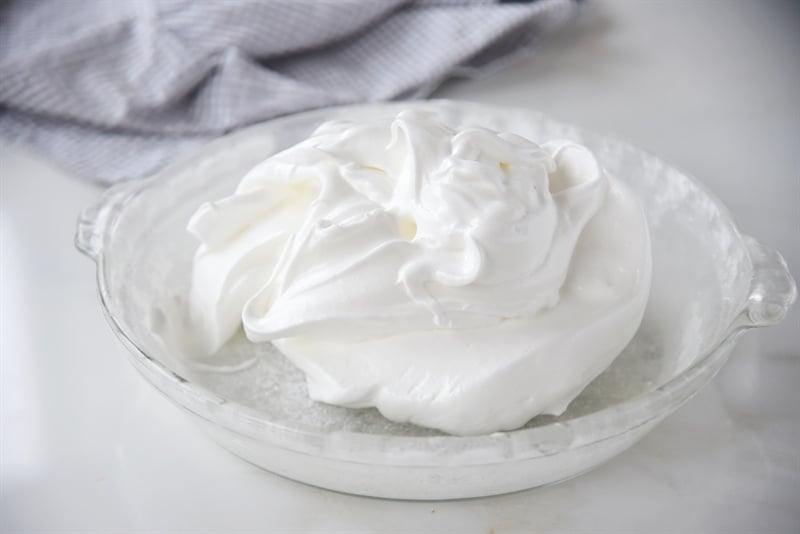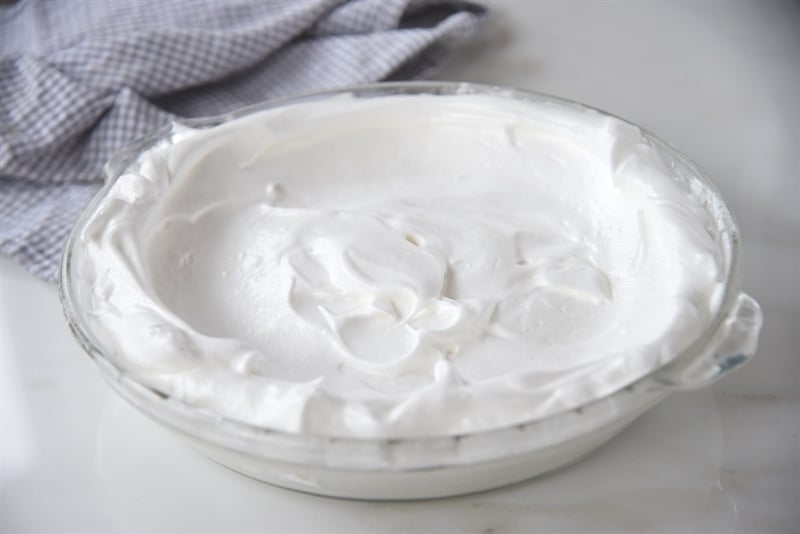 The other thing – when you remove it from the oven – don't worry when the beautiful, puffed-up, golden brown crust begins to crack and fall. It is suppose to do that.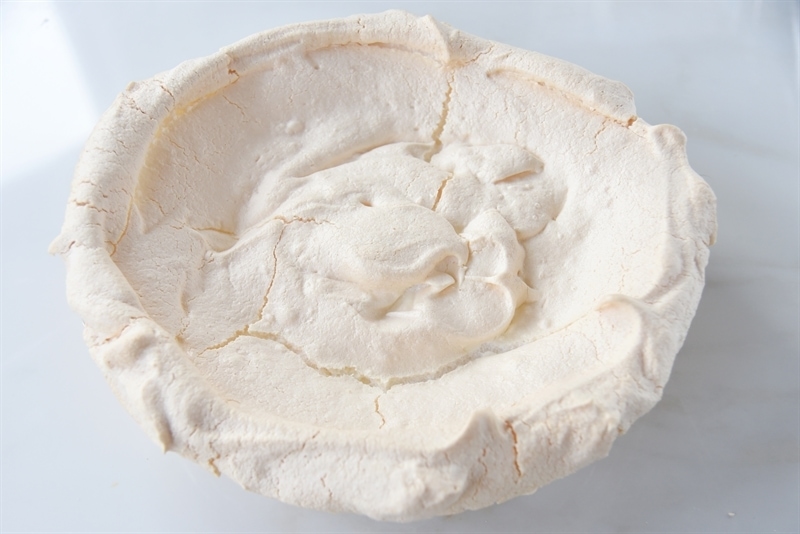 How To Make Lemon Angel Pie
While the meringue crust is baking, you can make the filling. Combine the egg yolks, sugar, lemon juice, lemon rind and salt into a microwave safe container and mix.
Then, cook the mixture until thickened in microwave for 4 minutes (stir every 30 seconds) and allow to cool.
While the lemon filling cools, whip 2 cups of whipping cream.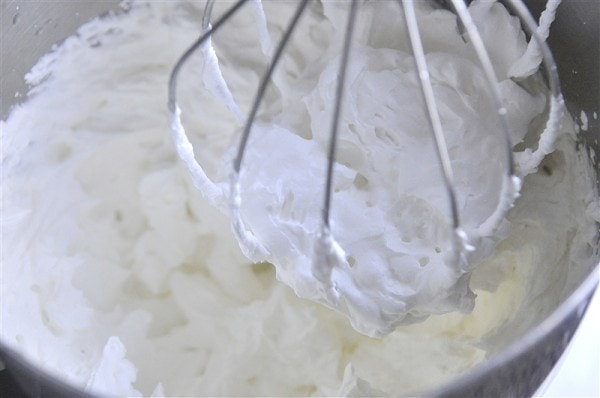 Then, combine half of the whipped cream with the cooled lemon mixture and fold to combine.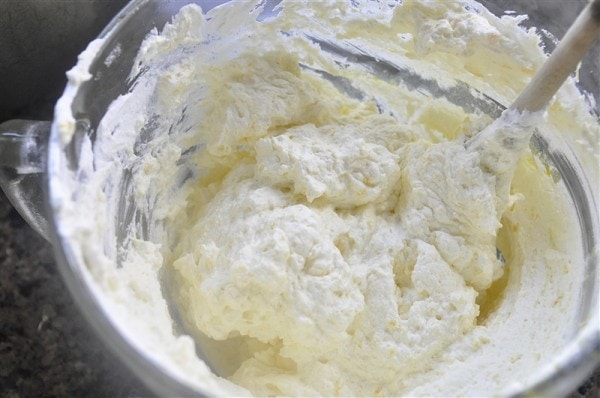 Pour into the meringue crust, and then cover with the remaining whipped cream. The pie is very sweet so you do not need to sweeten the whipped cream.
The pie is so light and wonderful it almost just melts in your mouth. It is the perfect ending to any meal, especially Easter dinner when you just need something light and lovely.
Originally posted in March 2013
If you love lemon desserts, make sure to check out the recipes for
My favorite kitchen tools I use to make LEMON ANGEL PIE:
LEMON JUICE SQUEEZER – this is one of my most used kitchen tools. Nothing beats fresh squeezed lemon juice and this guy makes it so easy
MICROPLANE ZESTER– this is the perfect tool for zesting lemons or limes. I use mine on a daily and weekly basis.
9" GLASS PIE PLATE – perfect size for any pie!
Lemon Angel Pie Recipe
Lemon Angel Pie
Lemon Angel Pie with meringue crust is a little taste of heaven!
Ingredients
1

C

sugar

4

eggs

separated

1/4

tsp.

cream of tartar

1/2

C

sugar

3

Tbsp.

lemon juice

1

Tbsp.

grated lemon rind

1/4

tsp.

salt

2

cups

whipping cream.
Instructions
Beat egg whites until white and fluffy.

Add in sugar gradually and cream of tartar.

Beat until stiff but not dry (it's o.k if this doesn't happen)

Pour into a buttered 9" deep dish glass pie dish and press up against the sides

Bake meringue crust at 300 degrees for 45-60 minutes.

Cool.
Filling
Take 4 egg yolks and beat slightly.

Stir in 1/2 cup sugar, 3 Tbsp. lemon juice and 1 Tbsp. grated lemon rind, 1/4 tsp. salt.

Cook until thickened in microwave for 4 minutes (stir every 30 seconds) Cool.

Whip 2 cups whipping cream and fold 1/2 of whip cream into lemon mixture.

Pour into cooled meringue shell. Top with the remaining whip cream. Chill for 24 hours.