So I have one last pumpkin recipe for you today – at least for a while. Hope you non-pumpkin lovers can forgive me for so many pumpkin recipes in a row but if there was ever a pumpkin recipe to convert you to pumpkin today's recipe for Pumpkin Pie Ice Cream may just be the one!


Jim and I had gone to a local hamburger place and they have seasonal flavored shakes and one of the flavors for this month was pumpkin. I fell in love and decided I wanted to recreate the flavor at home so I started experimenting. Four batches of ice cream later I think I found it. One of the batches ended up completely down the sink and the other two batches were worth at least a bowl before they went down the sink but today's recipe for Pumpkin Pie Ice Cream was the winner!!

This recipe is made similar to the Maple Ice Cream I posted a few weeks ago where you temper your eggs. If you need more info on how to do that please check out the Maple Ice Cream Post.
Unlike the pumpkin milkshake we enjoyed I decided to add a little texture into the ice cream and something to make it seem more like pumpkin pie. I used some crumbled up oatmeal cookies from Trader Joes. You can use any brand of oatmeal cookies you'd like or you could even make your own using one of my favorite oatmeal cookie recipes. You could also use a gingersnap cookie or even graham crackers.

I experimented with using plain pumpkin with some seasoning and then using the pumpkin pie filling, the pumpkin that already has the spices mixed in.
The pumpkin pie filling version was the clear winner.
You mix up the ice cream according to the directions below and then put into your ice cream freezer. I use a table top 2 qt. Cuisinart Ice Cream Maker. Add the broken up cookies at the very end and stir in.

This ice cream would make a fabulous addition to your Thanksgiving dessert menu. It would be great just by itself or use a scoop of it on top of your pumpkin pie for a lot of pumpkin flavor!


I love the little bit of crunch of the oatmeal cookie in the ice cream.

Enjoy!
Leigh Anne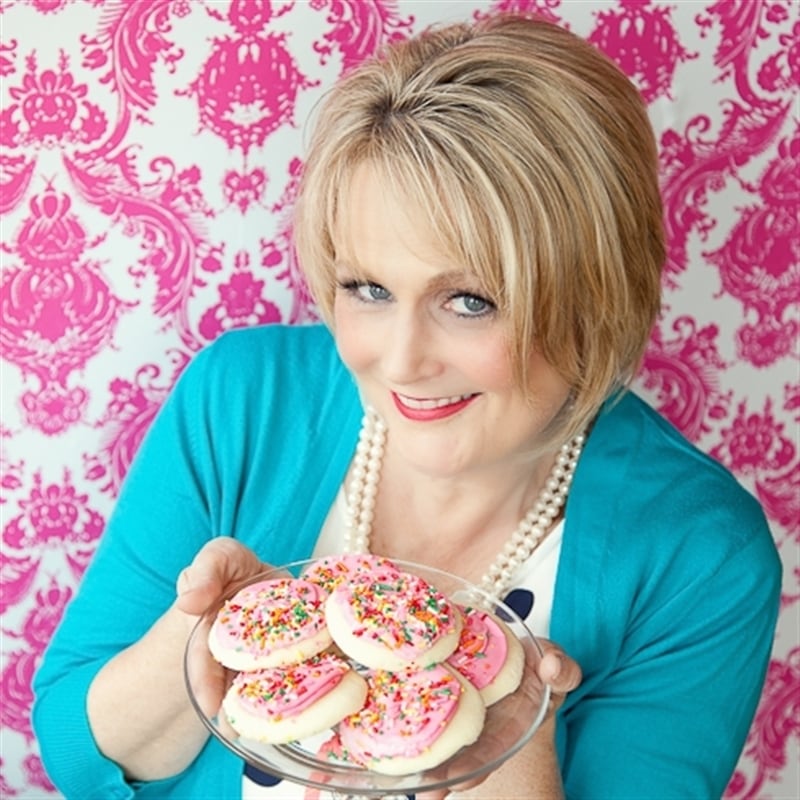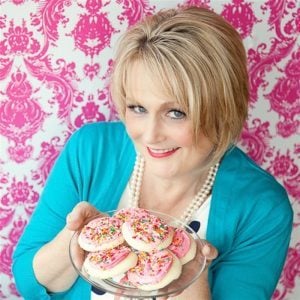 Pumpkin Pie Ice Cream
Ingredients
1 1/2 C heavy cream
1 C half and half
1/2 C packed brown sugar
1/2 C granulated sugar
1/8 tsp salt
4 egg yolks
1 C pumpkin pie filling
1 tsp vanilla extract
6 oatmeal cookies broken up
Instructions
Heat cream, half and half, sugars and salt in a pan until sugars are dissolved.

In another bowl mix the egg yolks.

Slowly add in 1 C of hot mixture to temper egg yolks. Stir while adding.

Put the egg mixture back into the bowl with the remaining hot mixture and stir.

Place bowl into a pan of water or a double boiler and stir until thickened and mixture coats a spoon.

Remove from heat and stir in pumpkin pie filling and vanilla.

Pour through a mesh strainer and refrigerate until cold.

Pour mixture into ice cream mixture and process until done.

Stir in broken up cookies and place in freezer to harden up.
Shared at:Today's Creative Blog **Sugar Bee Crafts **Home Stories A2Z*Sumo's Sweet Stuff **The Girl Creative **Keeping it Simple **Brassy Apple**Naptime Creation*