The perfect pork carnitas recipe for carnitas that are crispy on the edges and moist and flavorful on the inside.
Today's recipe was inspired from my friend Martha over at A Family Feast.  When I saw her  Pork Carnitas recipe I knew it was going on the menu plan for the week.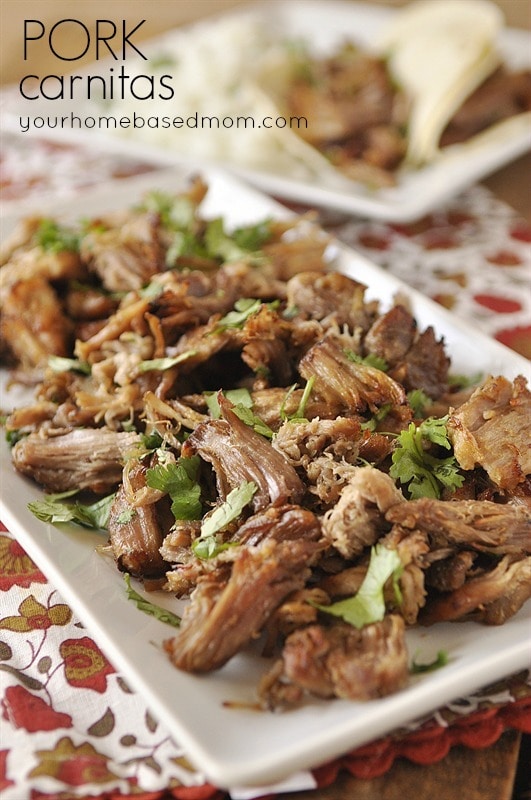 This pork reminds  me of the yummy pork carnitas you get when you order street tacos.  Crispy on the outside edges, but moist and flavorful on the inside.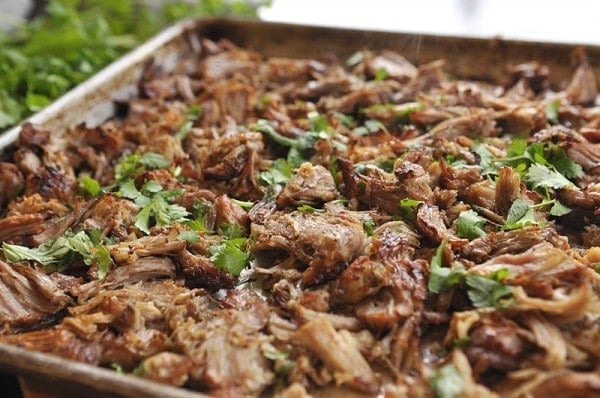 I tweaked the recipe just a bit and I shredded my pork up into smaller pieces than Martha did because I knew I was going to use it in tacos.  Shredded carnitas is the best in tacos!
How to Make Pork Carnitas
This pork is done in the oven on low head for about 5 hours, but could easily be done in the slower cooker too.  It will take a few more hours to get the pork nice and tender in the slow cooker though.
I used pork carnitas cut up into about 2 inch pieces and put it into my big heavy roaster pan along with cut up oranges, limes, onions, garlic and seasonings.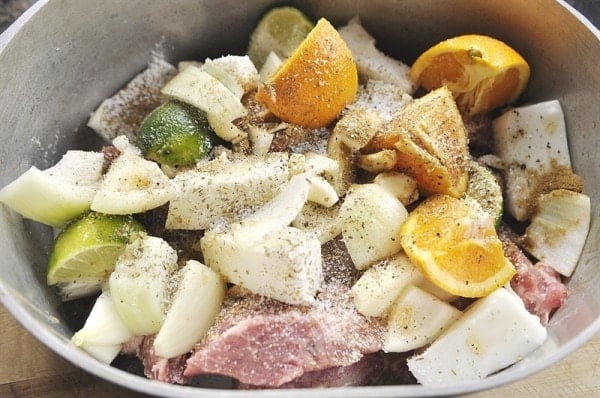 The other thing this recipe calls for, and don't freak out, is a pound of lard.  Yes, a pound although I think I may try it with less next time just to see what happens.  You can find lard in the baking aisle near the Crisco.  This dish is totally worth whatever calories that lard adds in!  I promise.
After it is done baking remove the pork and cut up or shred to the desired size. Then brush it with a little olive oil before you put it back under the broiler to get that nice crispy outside.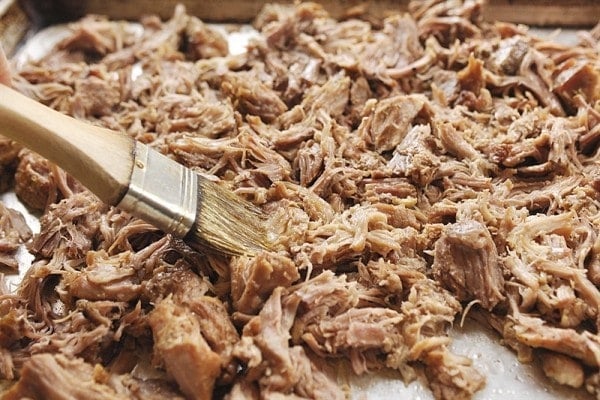 Crisp it up on both sides and then you are ready to eat!  So good!  Give it a nice sprinkling of cilantro and you are ready to go.  We had it with some lime cilantro rice and sliced avocado, served on corn tortillas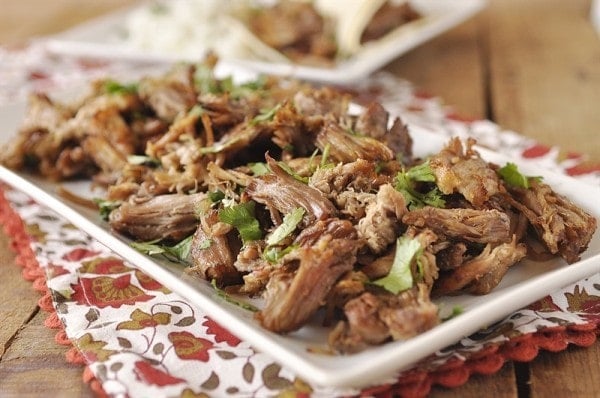 I love when a recipe is just as delicious as it looks in the photos.  Thanks Martha!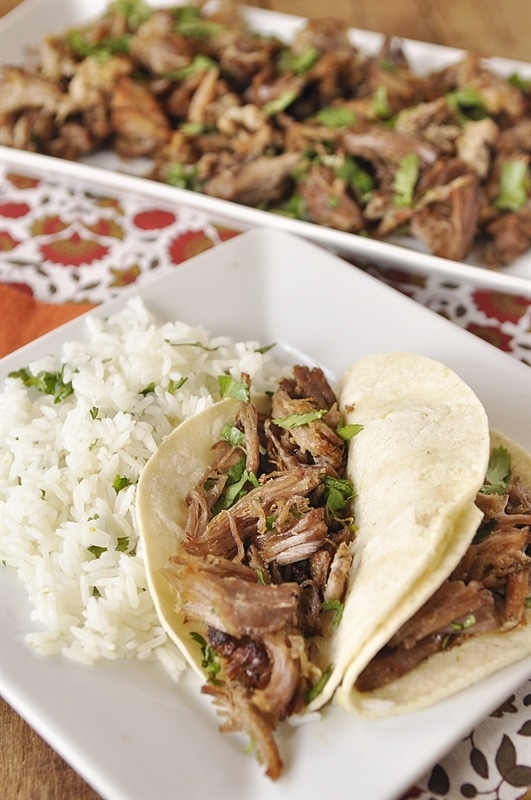 For some other yummy pork dishes try these:
Slow Cooker Pork Chili Verde – Crock Pot Brown Sugar Maple Pork Tenderloin – Lemon Hazelnut Porkchops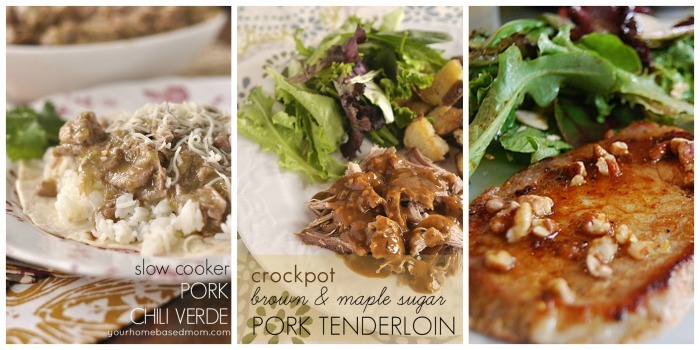 Pork Carnitas Recipe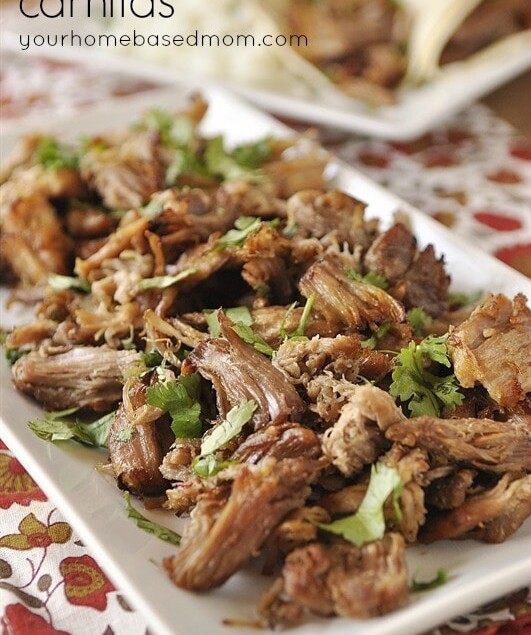 Pork Carnitas
Total :
5
hours
15
minutes
Ingredients
2½ - 3 pound pork butt carnitas or shoulder cut into large pieces at least 2x2 inches in size
1 pound lard
½ orange skin on, quartered
1 lime skin on, quartered
4 medium garlic cloves skinned and left whole slightly smashed
1 medium onion skinned and quartered
1 teaspoon salt
½ teaspoon freshly ground black pepper
½ teaspoon oregano
1 teaspoon cumin
½ teaspoon garlic powder
1 tablespoon olive oil
Instructions
Preheat oven to 275 degrees.

In a 9x11x2 casserole dish or large roasting pan, place all ingredients.

Cover with parchment and foil and bake for five hours.

Remove from oven and scoop out meat. Dispose of remaining liquids and solids.

Place cooked pork on a foil-lined sheet pan brushed with the oil oil and place under broiler for five minutes. Shred if desired.

If the bottoms seem too wet, flip the pork and broil the other side for another minute or two. This step needs to be watched – you want the meat to caramelize without burning it or drying it out.

Serve simply in a warmed flour tortilla with chopped onion and cilantro along with some lime cilantro rice.