Learn How To Grow Easter Grass with thia easy, fast and inexpensive step by step tutorial!
Easter is one of my favorite holidays. I've got lots of fun Easter ideas for you including one of our favorite Easter traditions of Easter Scripture Eggs. The kids will love experimenting with Natural Dyed Easter Eggs and it's the perfect science experiment. You can find all my fun Easter ideas here.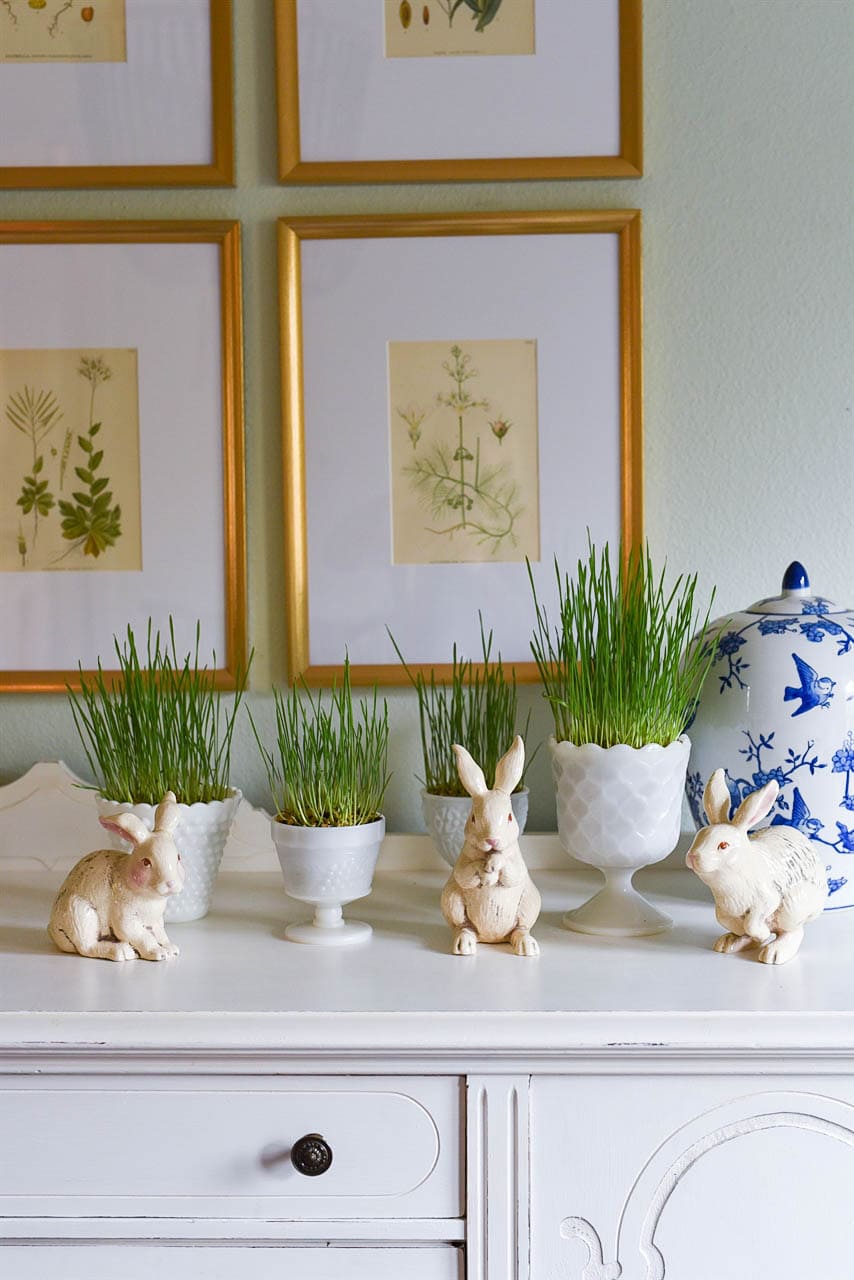 It's time to plant your Easter grass. Ever since my kids were little we have planted Easter grass and it is time to start planting! Real Easter grass is a fun way to add some seasonal decor to the house and the Easter dinner or Easter brunch table. It's simple, easy and inexpensive to do but you do need to plan ahead and use this how to grow Easter grass tutorial.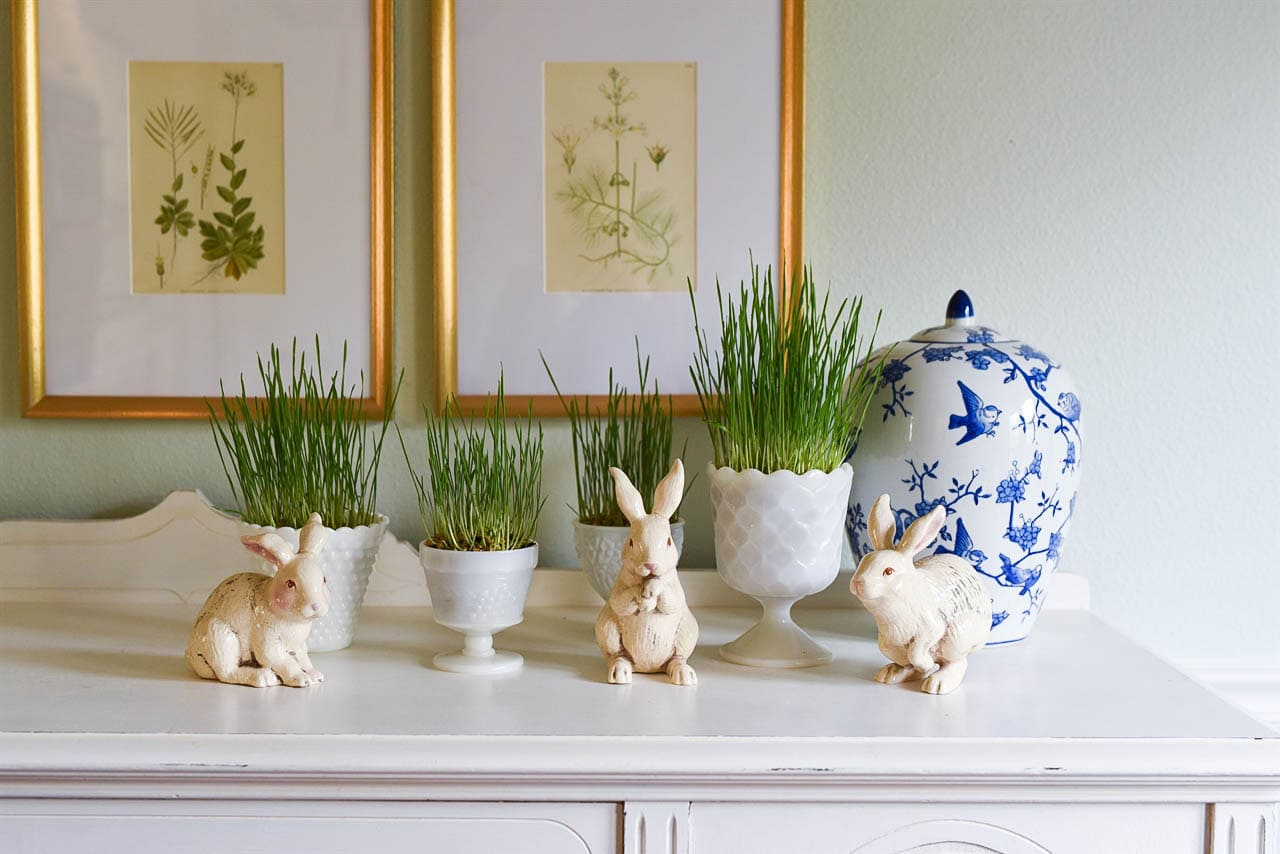 Supplies for Easter Grass
Container
Soil
Wheat Berries
Water
Plastic Wrap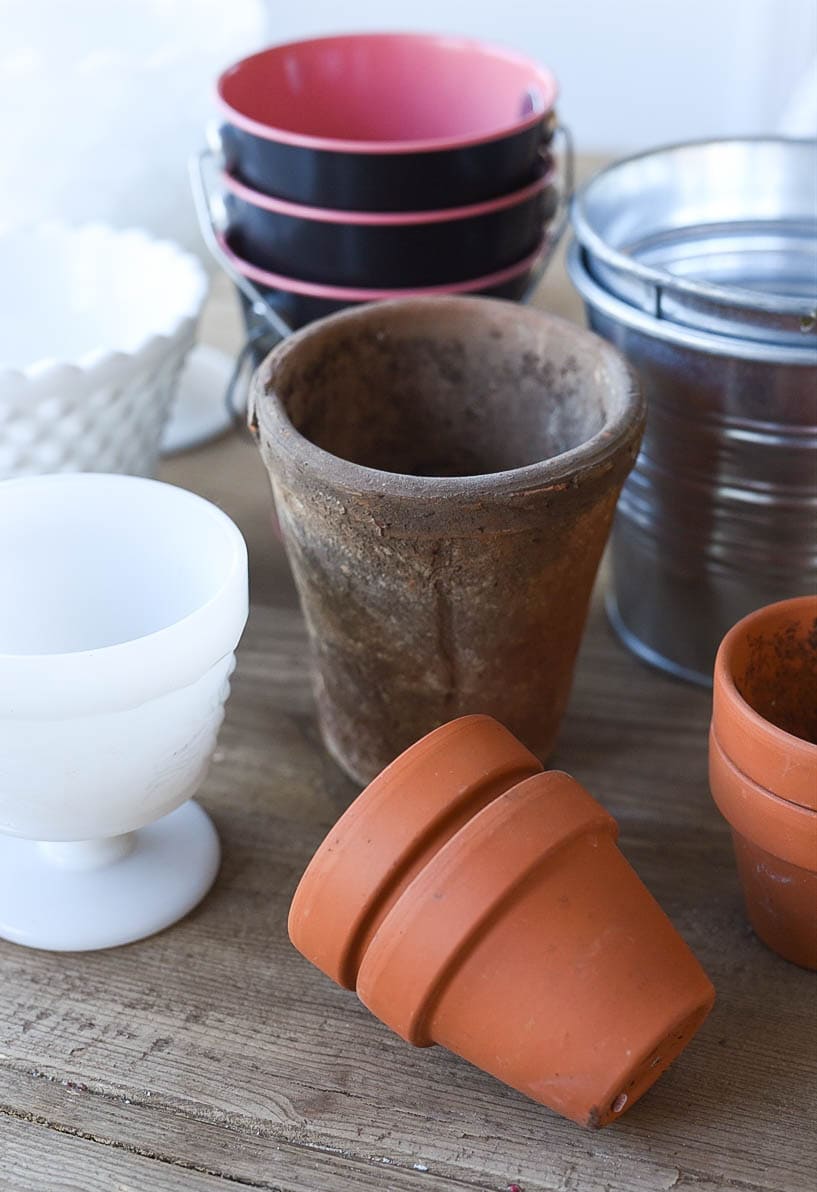 Select your container. Get creative with this step. Look around your house and garage and see what you have. Make a quick trip to Goodwill, the Dollar Store or Target to pick up some containers.
Metal. I love the little metal buckets you can find at Target or the craft store.
Clay garden pots. Most clay pots have a hole in the bottom so you will need some type of plastic liner in the bottom. to prevent dirt from getting on your table.
Ceramic or glass. My favorite thing to use though is some my milk glass collection.
How to Grow Easter Grass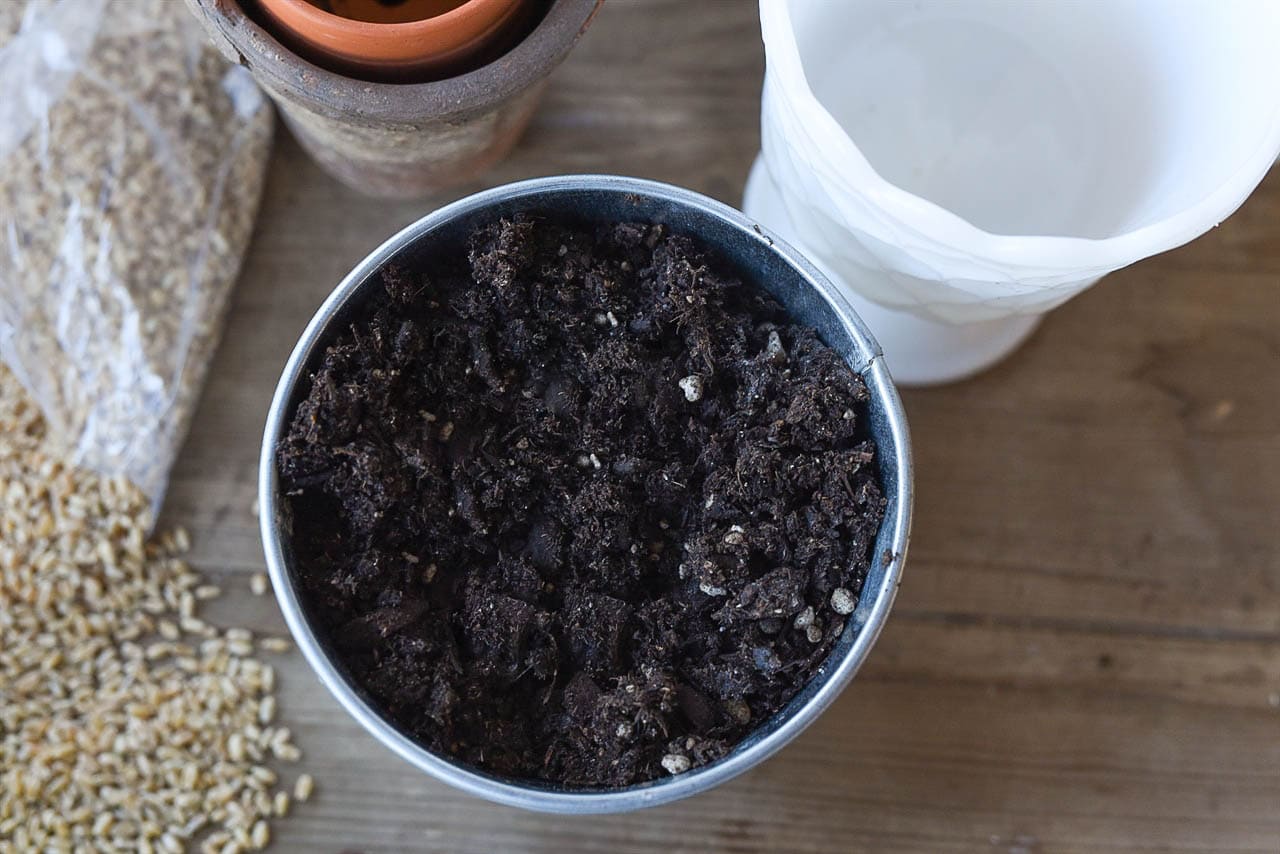 Fill your container with dirt. If you have potting soil on hand, use that. If you don't you can just dig some dirt up in the backyard! You don't need to worry about drainage as this is just temporary.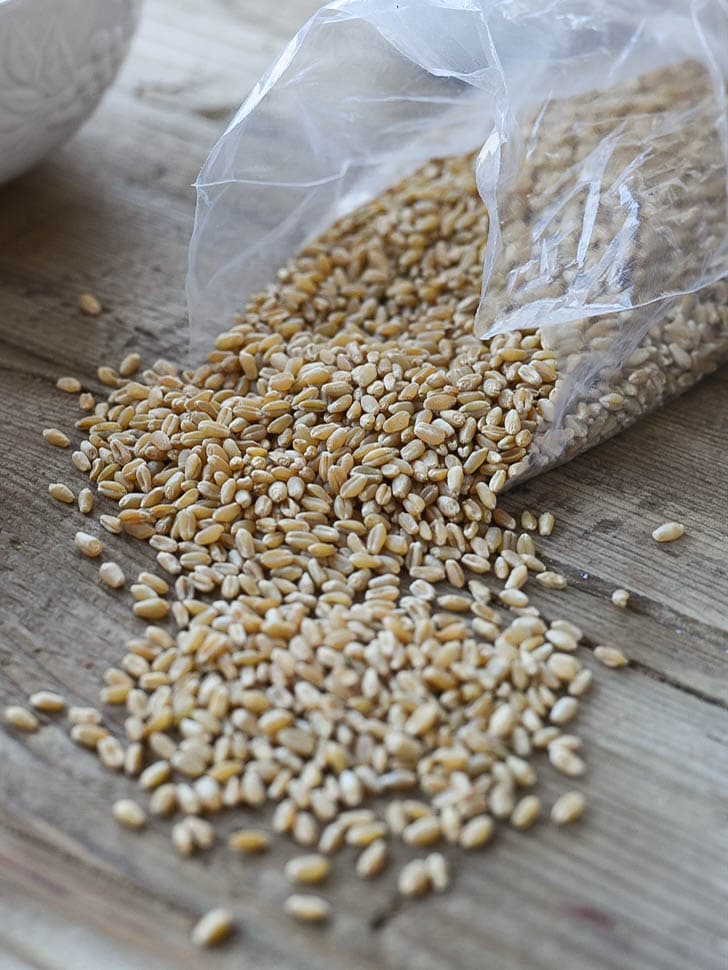 Sprinkle a layer of wheat berries over the top of the dirt. A single layer is fine. Wheat berries can be found in the bulk section of the grocery store or you can purchase them at a feed and grain store or you might have some stored in your garage like I do in your emergency preparedness supplies. You can use hard red or soft white, it doesn't matter. You can also use grass seed if you have some of that on hand.
Mist or sprinkle the wheat berries with water. Don't drown the poor little seeds. You just want to keep the dirt damp.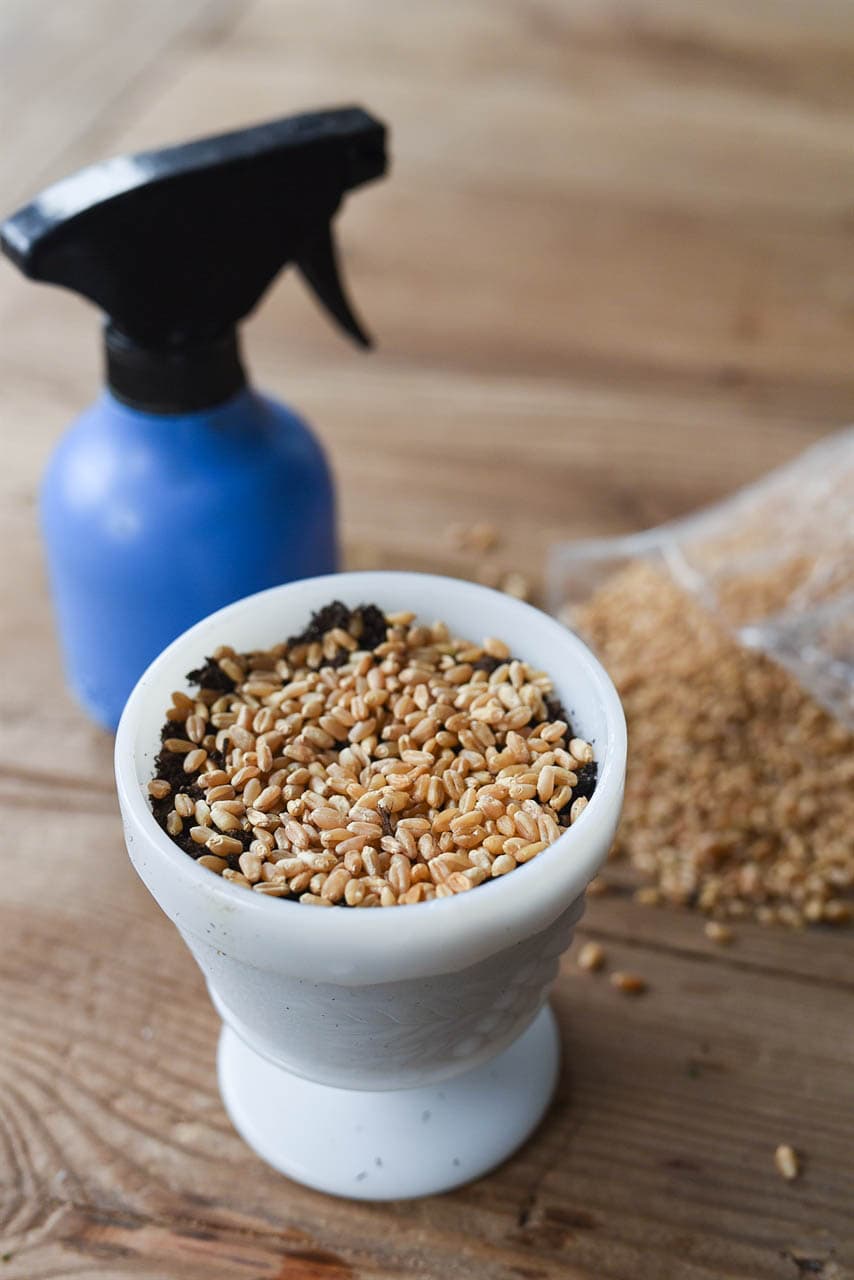 Loosely cover the top of your containers with plastic wrap. Just lay it on top. The plastic wrap will help keep the soil moist so that the seeds will germinate. It creates a green house effect. Give your wheat berries a spritz or sprinkle of water every day or so.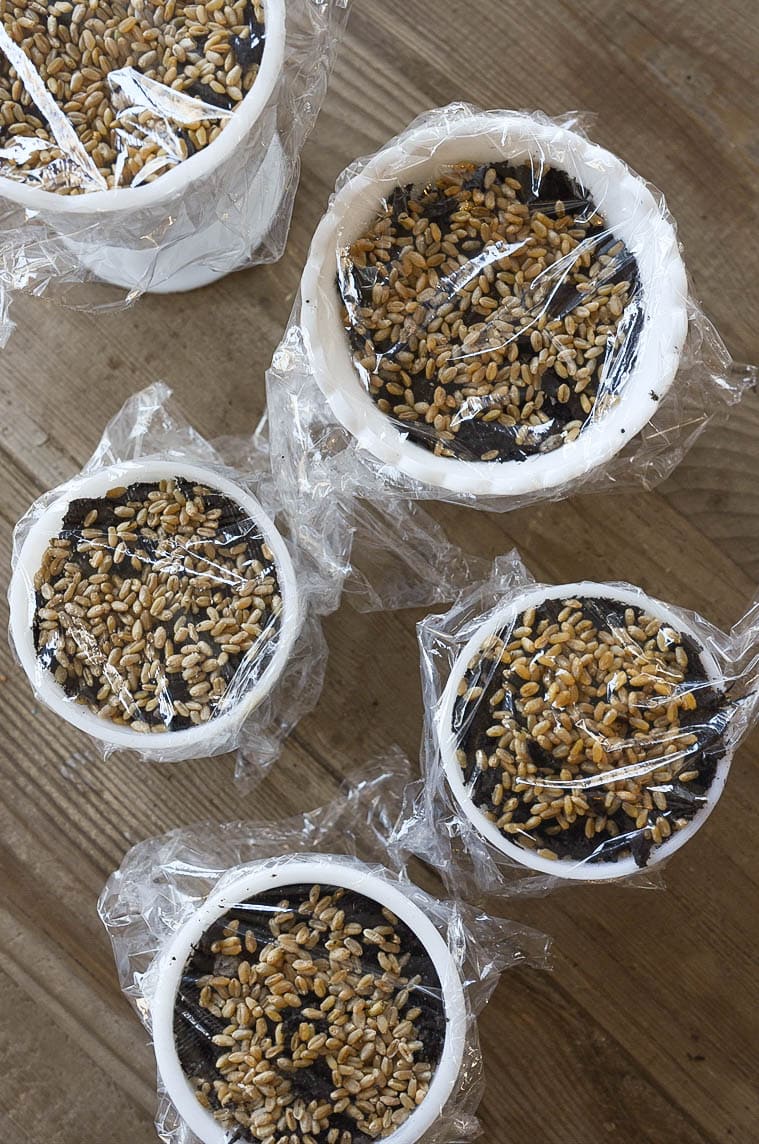 Sun. So this wasn't on the list of ingredients but hopefully you have some! Place your containers near a window. The amount of sun they get will effect how fast the seeds sprout and how much water you will need to give them.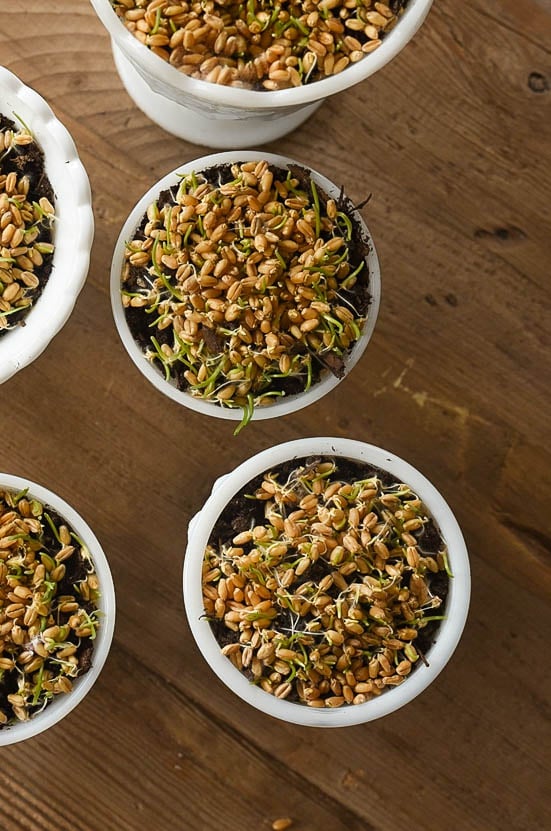 How Long Does it Take Easter Grass to Grow?
Watching your wheat grass grow it the fun part. And it grows so fast you can almost see it. Within 2-3 days you will see your wheat berries begin to germinate and sprout. When you start to see little green sprouts, remove the plastic wrap.
Below is a photo of how my grass looked after four days.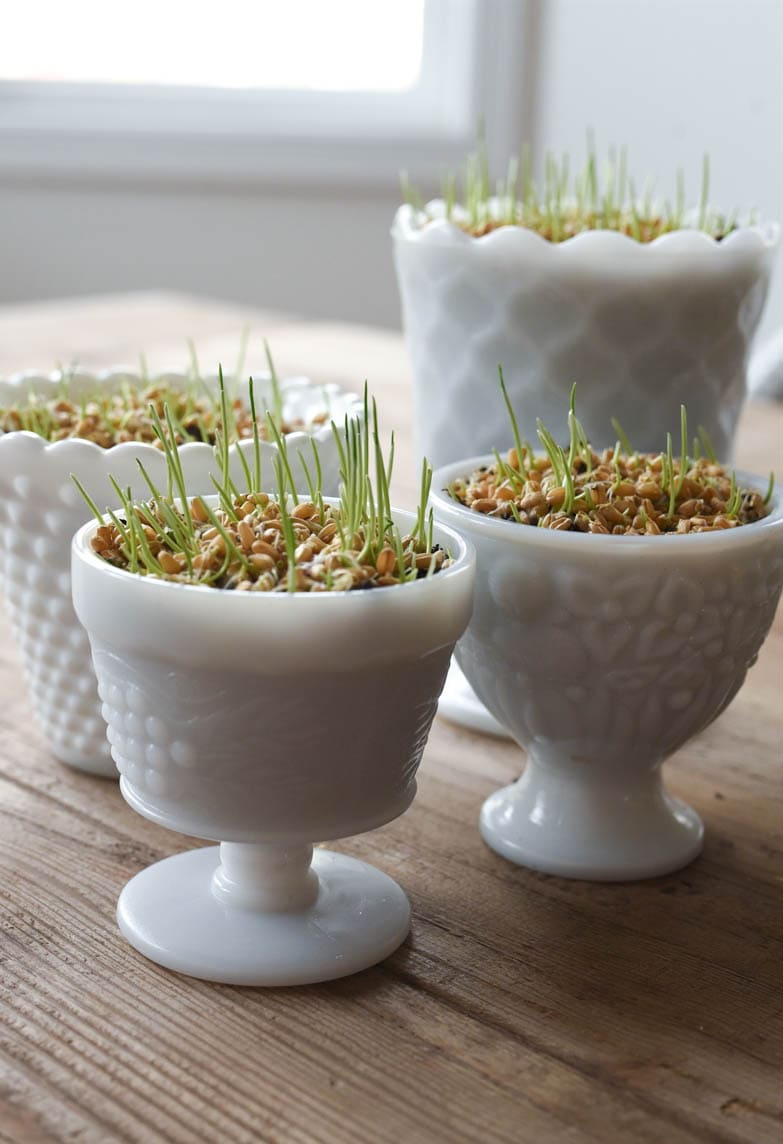 And in about 10-12 days you will have a nice crop of grass.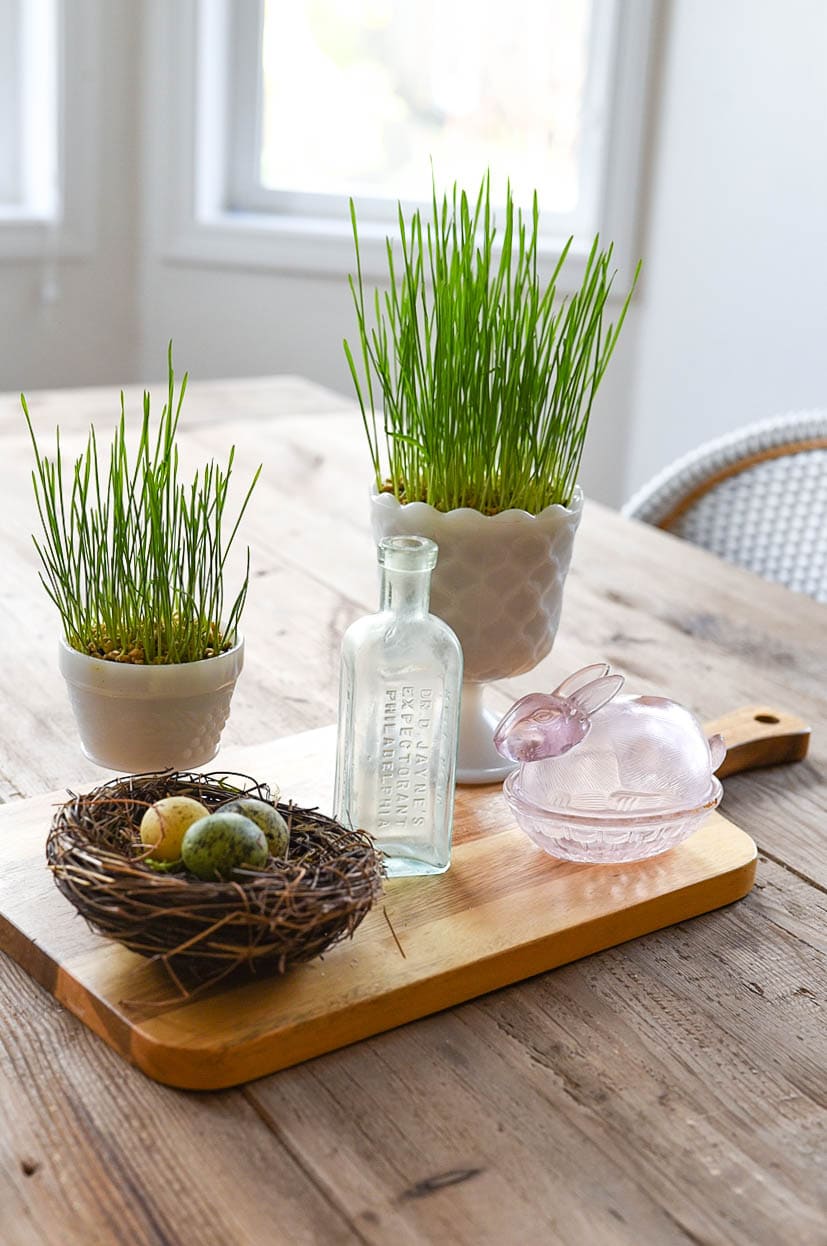 What to do with Easter Grass?
I love using my Easter grass all around my house as part of my Easter decor. It can be a centerpiece on your table or used just about anywhere!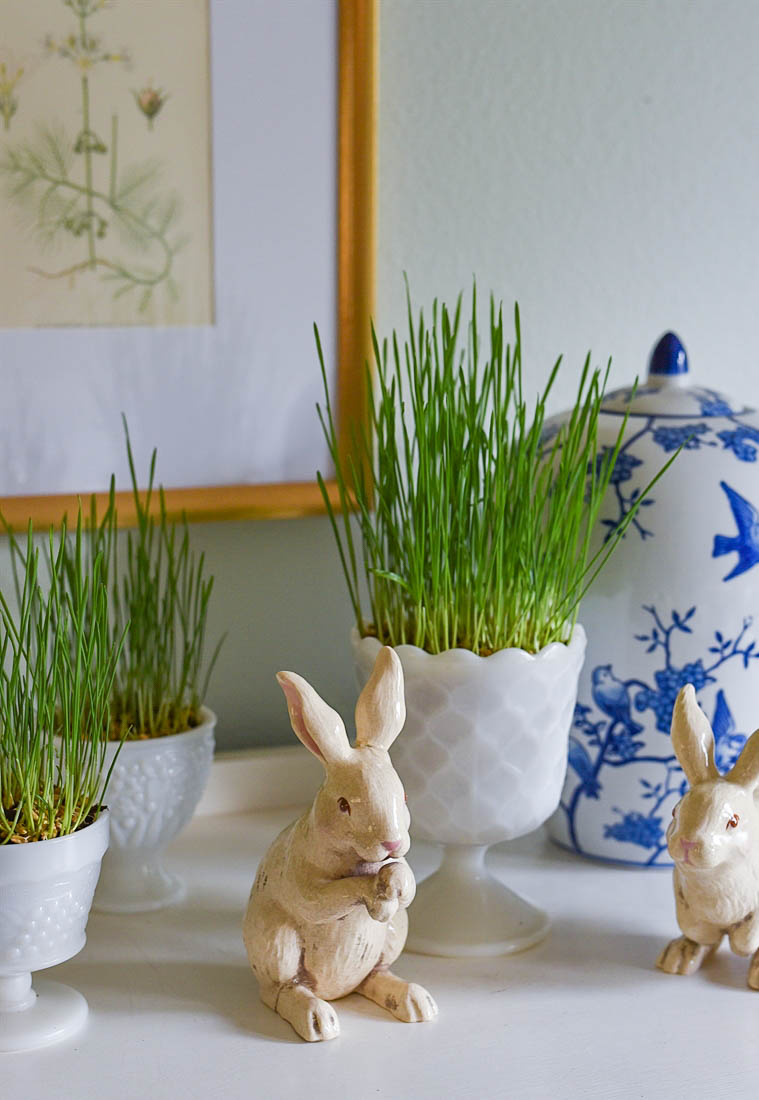 If your grass gets too long and starts to flop over , just give it a hair cut with a pair of scissors!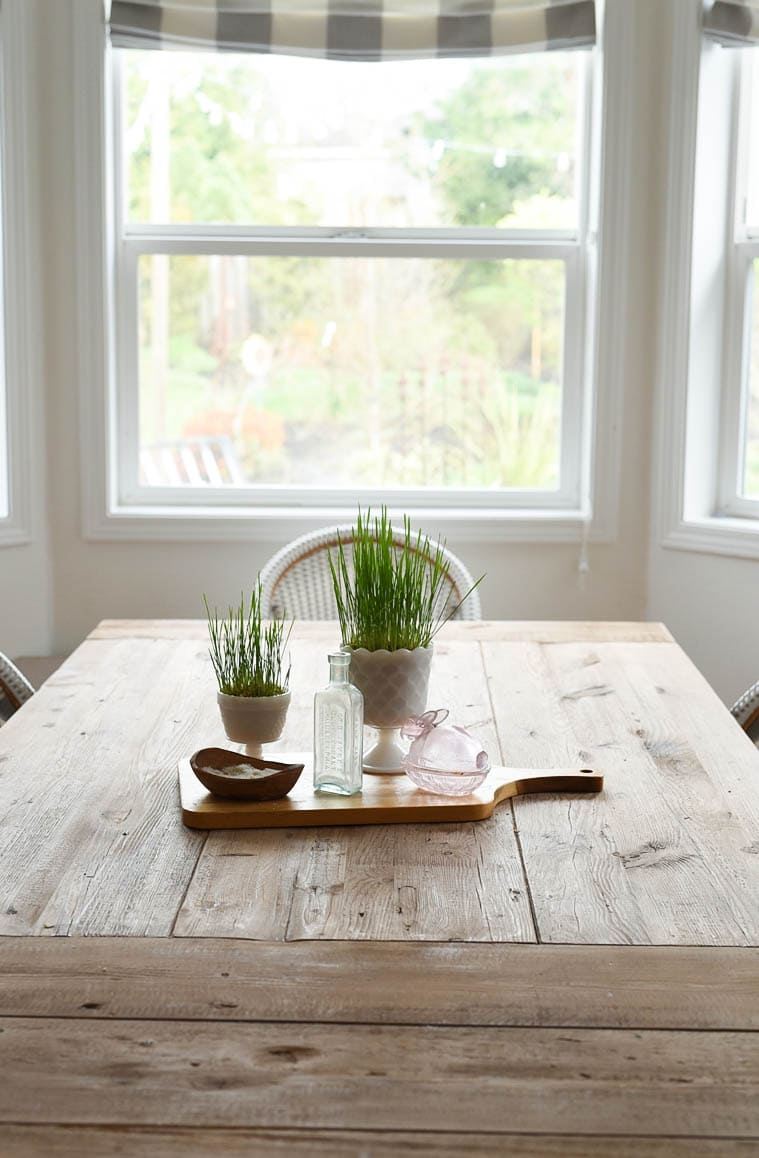 For all of my other favorite kitchen products and tools visit my Amazon Store.
And check out my Holiday Slow Cooker Cookbook for 100 delicious recipes, including great recipes for Easter.
Originally posted March 27, 2012