This Molasses Pound Cake works as breakfast with some butter or cream cheese or as dessert with a scoop of whipped cream!
Welcome to Heather from Well Floured.  Her blog is a must follow not only does she have delicious recipes but her photos are so pretty!  You know how I feel about pretty and delicious.  It's a perfect combo.  Please welcome Heather to the blog today.


Hi, I'm Heather from Well Floured (formerly French Press) and I am so excited to be back for another year of Bake Craft Sew Decorate.
Holiday time is a busy time fore everyone. My family is especially busy at this time of year with our kids' birthdays being exactly 2 weeks before Christmas and two weeks after. We're running around like chickens with our heads cut off from from Thanksgiving through January 8. But that doesn't mean I don't enjoy sitting back, relaxing, and trying to take in the beauty of the season.
That is why I love a double duty recipe, and this molasses pound cake is just that. It does double duty. Sliced, toasted, and smeared with butter or cream cheese, this molasses cake makes a delicious breakfast. Topped with powdered sugar, whipped cream, or even a scoop of ice cream this molasses pound cake is an equally amazing dessert worthy of any holiday gathering. It is two great recipes in one leaving you extra time to enjoy the time with family and friends.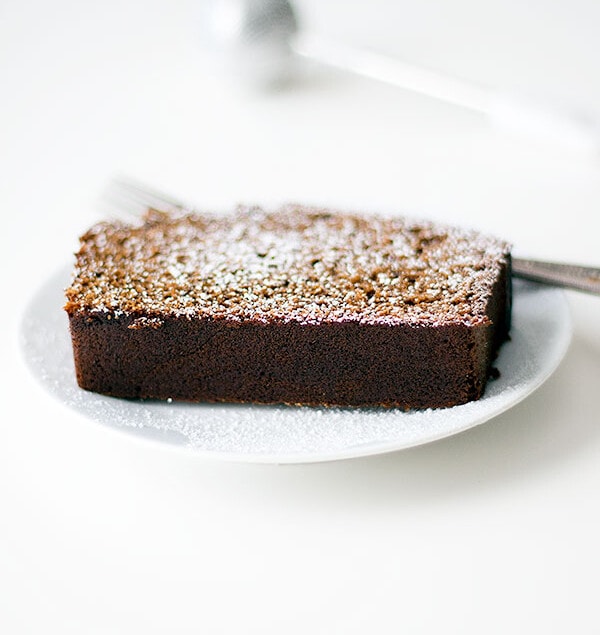 Molasses Pound Cake
Ingredients
10 Tbsp butter softened to room temperature
1/2 cup sugar
3 eggs large, and at room temperature
1/2 cup milk at room temperature
1/2 cup molasses
2 cups flour
1/2 tsp baking soda
1/2 tsp salt
1 tsp cinnamon
1/4 tsp nutmeg
Instructions
preheat the oven to 350 degrees

grease well a metal loaf pan

cream the butter with sugar until very light and fluffy (about 5 minutes)

beat in the eggs one at a time, scraping the bowl after each addition

add the milk and molasses

whisk together the flour, baking soda, salt, and spices - and add to the wet ingredients

mix until the ingredients are combined

pour batter into the prepared loaf pan and bake for 50-60 minutes (test for doneness at 50 minutes - a pick inserted into the center will come out clean)

cool on pan 10 minutes, and then complete cooling on a rack before cutting
These pretty little loaves also make great neighbor or teacher gifts 🙂
I happen to love molasses, and use it weekly in my favorite molasses bread. But when paired with spices it always makes me think of winter and holiday time. If you aren't a huge fan of the flavor, I suggest looking for a light molasses to use in this cake in place of a dark molasses i used in the recipe.
A big thank you to the ladies from Your Homebased Mom, SkiptomyLou , and  Thirty Handmade Days,  for this always fun holiday event and for inviting me to be a part of it again.
Enjoy!