Invite your friends and family over for a cookie baking party. Get a jump on your holiday baking.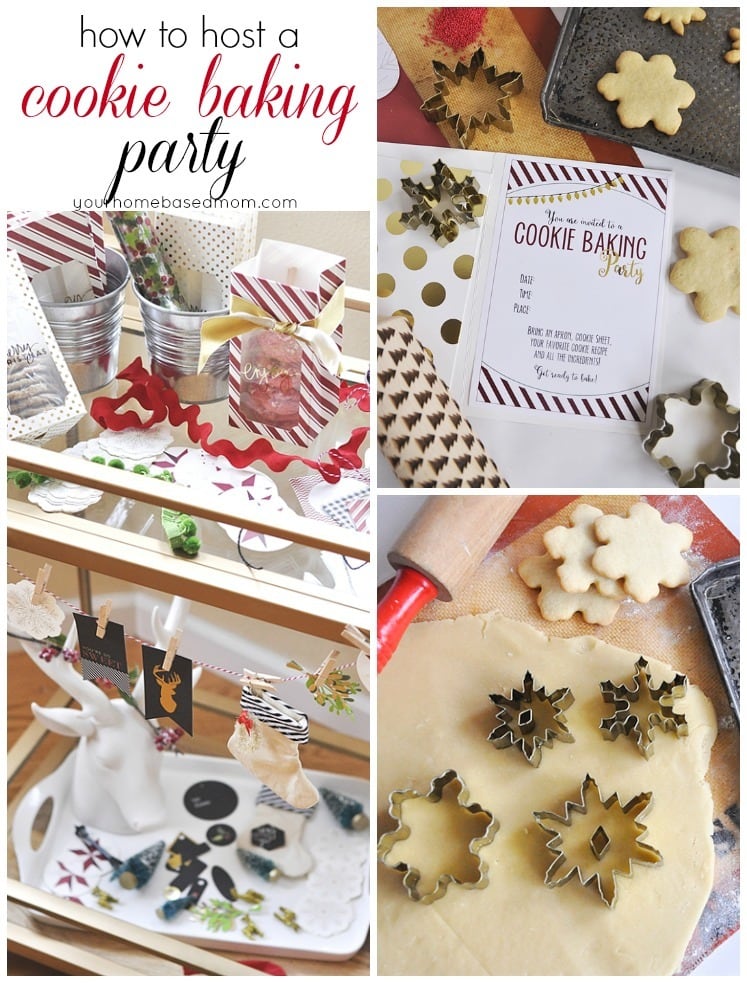 This post is sponsored by
Heidi Swapp
I was selected for this opportunity as a community member of
Snap
. All content and opinions are my own.
One of my favorite holiday activities has always been our annual cookie baking day I have with my daughters, mother and friends. Sadly, this year, neither of my girls will be home in time to join me so I'm just going to have to invite more friends.
Today I'm sharing with you some tips for putting together your own Cookie Baking Party.
First, is the invitation. In this day of digital invites I am still a big fan of the paper invite. So choosing a date and time for your event is the first step. We have usually done ours on a Saturday a week or two before Christmas. I don't like to bake my cookies too far ahead!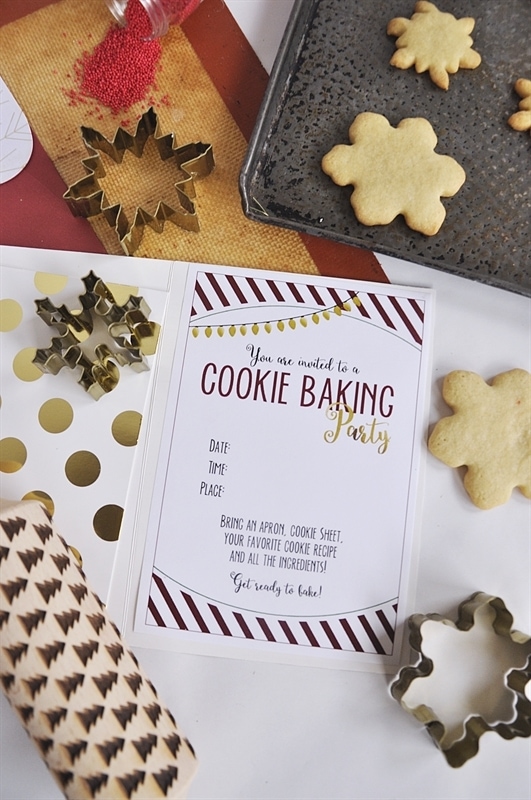 This pretty invite works perfectly with Heidi Swapp's new holiday line of products. Thanks to Jessika of Hip and Simple with her help designing the invite.
I was excited to receive a box full of all of her new amazing holiday products to share with you. All of her products can be found exclusively at Jo-Ann Fabric and Craft Stores. Her line includes everything from cookie baking tools to holiday card kits and fun packaging. I had so much fun playing with all of it.
I loved the gold foil polka dot card. I copied off my invites and taped them into the card. You can download this invite below. Just add your own info. I always ask my guests to bring one of their favorite cookie recipes, the ingredients to make it, an apron and a cookie sheet or two.
Second, when selecting your recipes you are going to want to consider oven space. If you only have one oven you are going to want to plan on making some things that don't require baking. For us, it is always candy. We love making fudge and caramels. I think my grandmother's recipe for soft caramels is one of the best and my mother's Rocky Road Fudge is always on the list.
Because everyone loves sugar cookies I always make up a bake a batch of sugar cookies before hand so they are baked and ready to be frosted. This year I'll be using Heidi's new cookie cutters.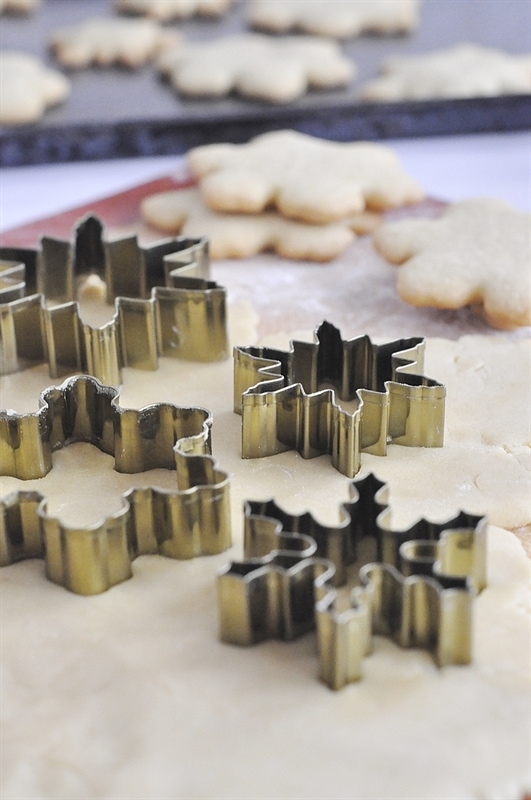 Everyone loves decorating sugar cookies so be sure and have some ready to go!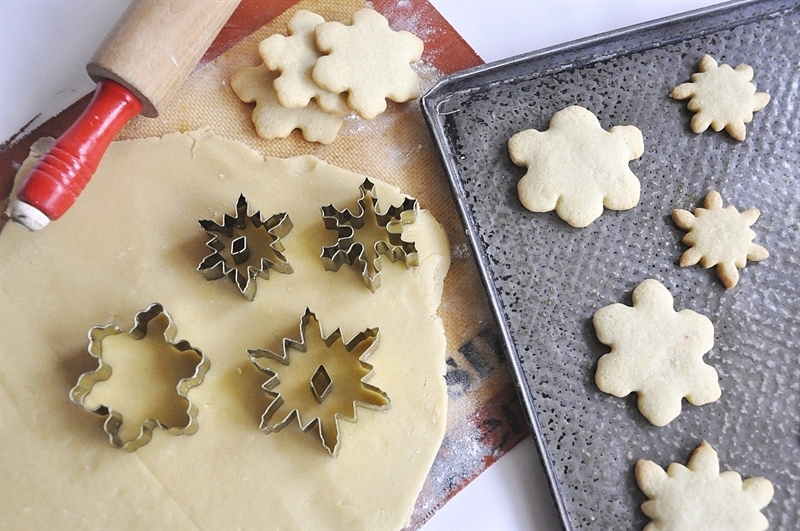 The NOEL cookie cutters are pretty fun too!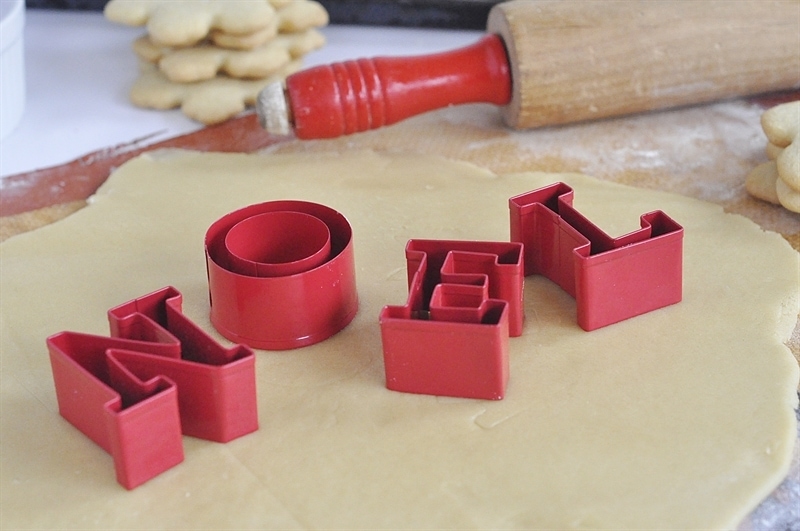 Third, feed the troops. Because we bake pretty much all day I always have lunch to feed my guests. One of the favorites is Yummy Bowls! Everything can be put together ahead of time and then everyone just assembles their own bowl.
Fourth, Divide up the goods. So that everyone can take home their goodies ready to give to their neighbors and friends I put together a Cookie Packaging Center and all of Heidi's new holiday goodies made it so easy.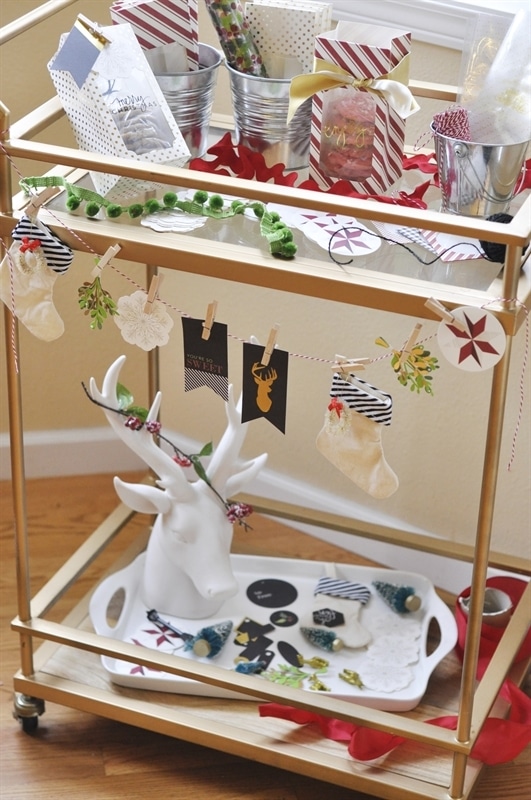 She has all kinds of fun containers to put cookies and candy in and there are gift tags too.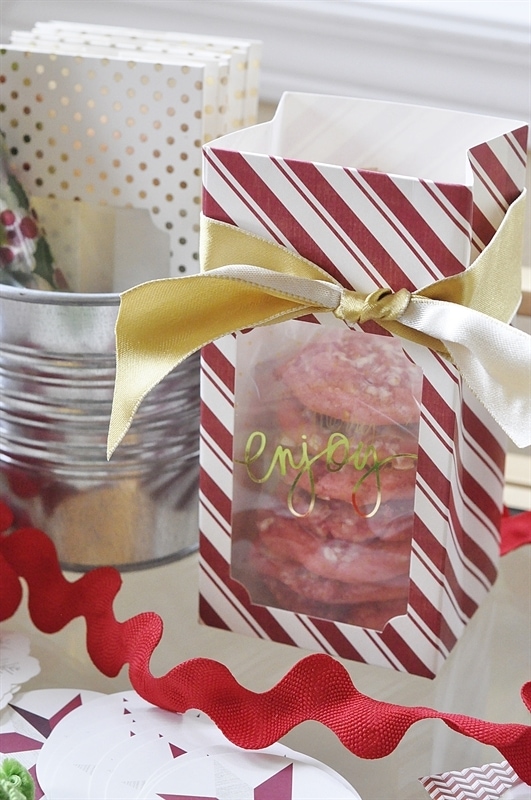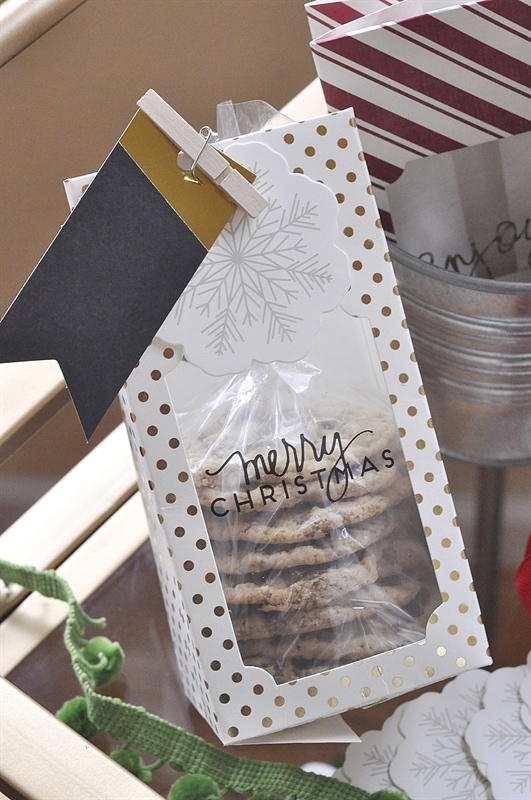 Everyone can just help themselves and package up their goodies.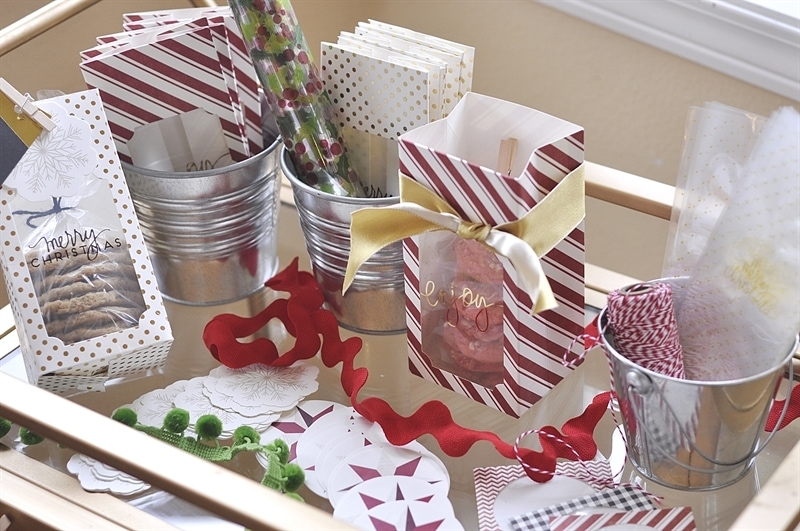 I made a little clotheslines of all the fun package embellishments, things to add on to the package to make it a little more fun.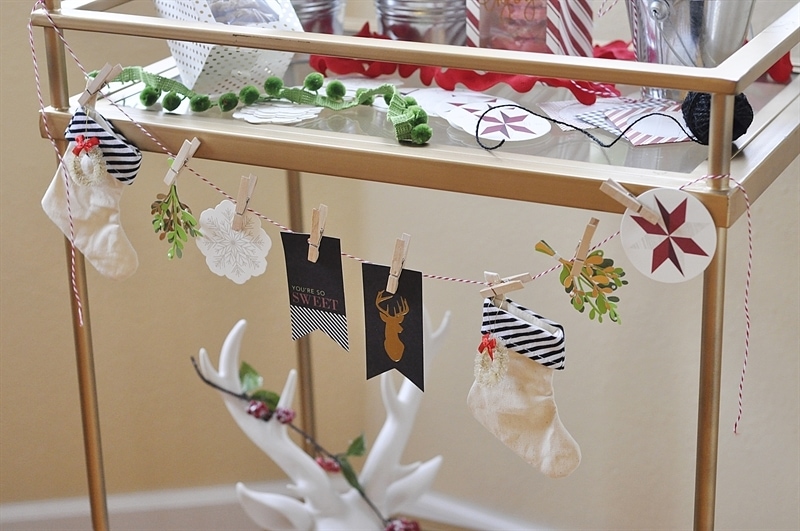 The little Christmas stocking is one of my favorites.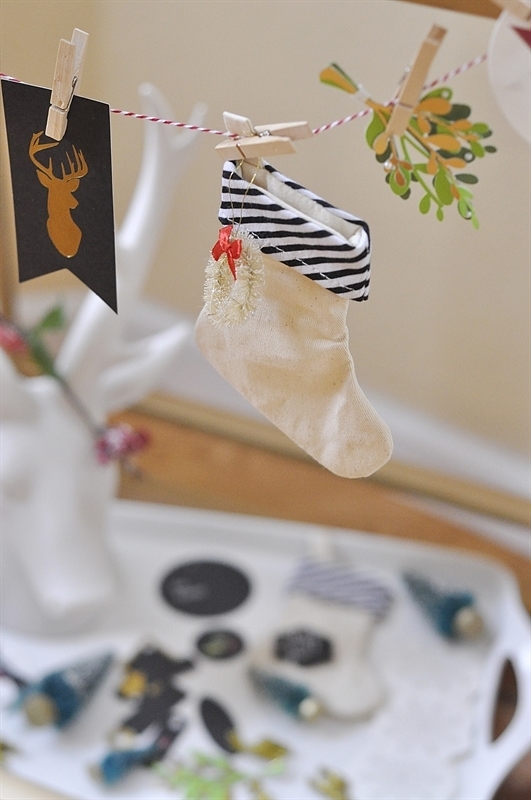 There are so many cute things to choose from.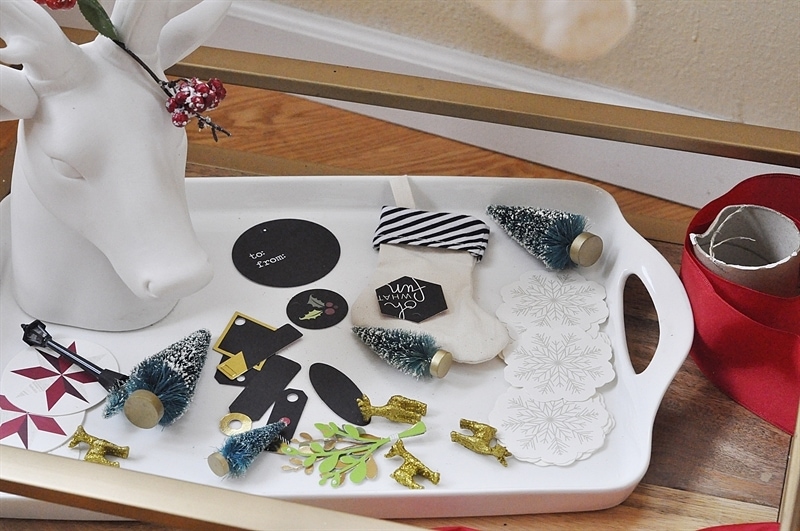 Your guests will love going home with all their goodies packaged up and ready to deliver. Jo-Ann's has a limited amount of product on hand so don't delay! It can be found in the store and also on their website.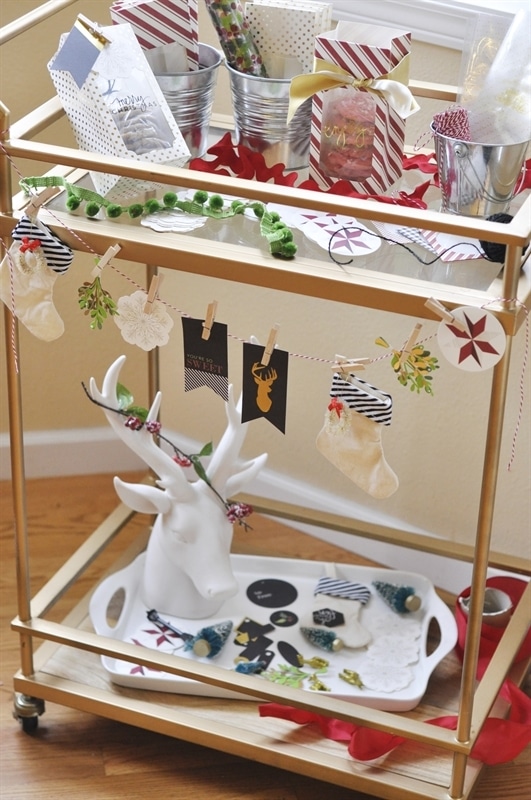 Download the invite here: Cooking Baking Party Invite