Invite your friends and family over for a cookie party to get a jump on your holiday baking.
One of my favorite holiday activities has always been our annual cookie baking day I have with my daughters, mother and friends.  I've got some great tips and tricks to share with you.
Who to Invite?
Traditionally our Cookie Baking Party involves my daughters, my mother, neighbors and friends who happen to stop by – all are welcome!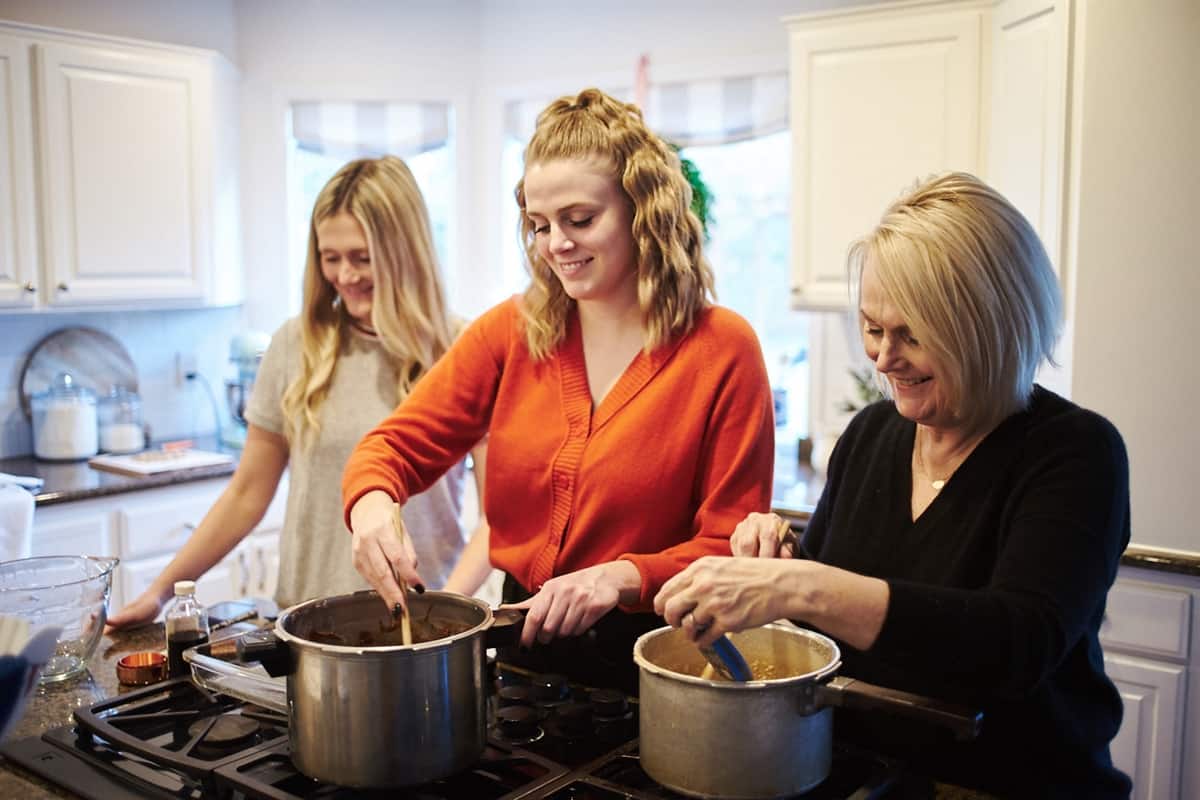 When To Host a Cookie Baking Party?
We usually do ours within two weeks of Christmas. I like to wait until my girls are home for the holiday break. I also don't like making my holiday goodies too far ahead because then there are none left for the actual holiday!!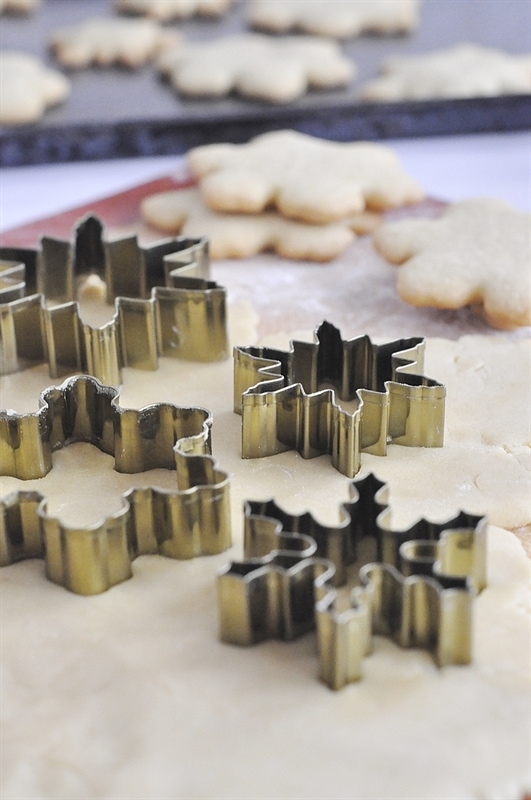 Tips for a Successful a Cookie Baking Party
Oven Space. Since I only have one oven I always have to take this into consideration and make sure I have a combination of recipes that need baking and those that don't require baking. That is why we also do a lot of candy making during our cookie baking party because there is no oven involved.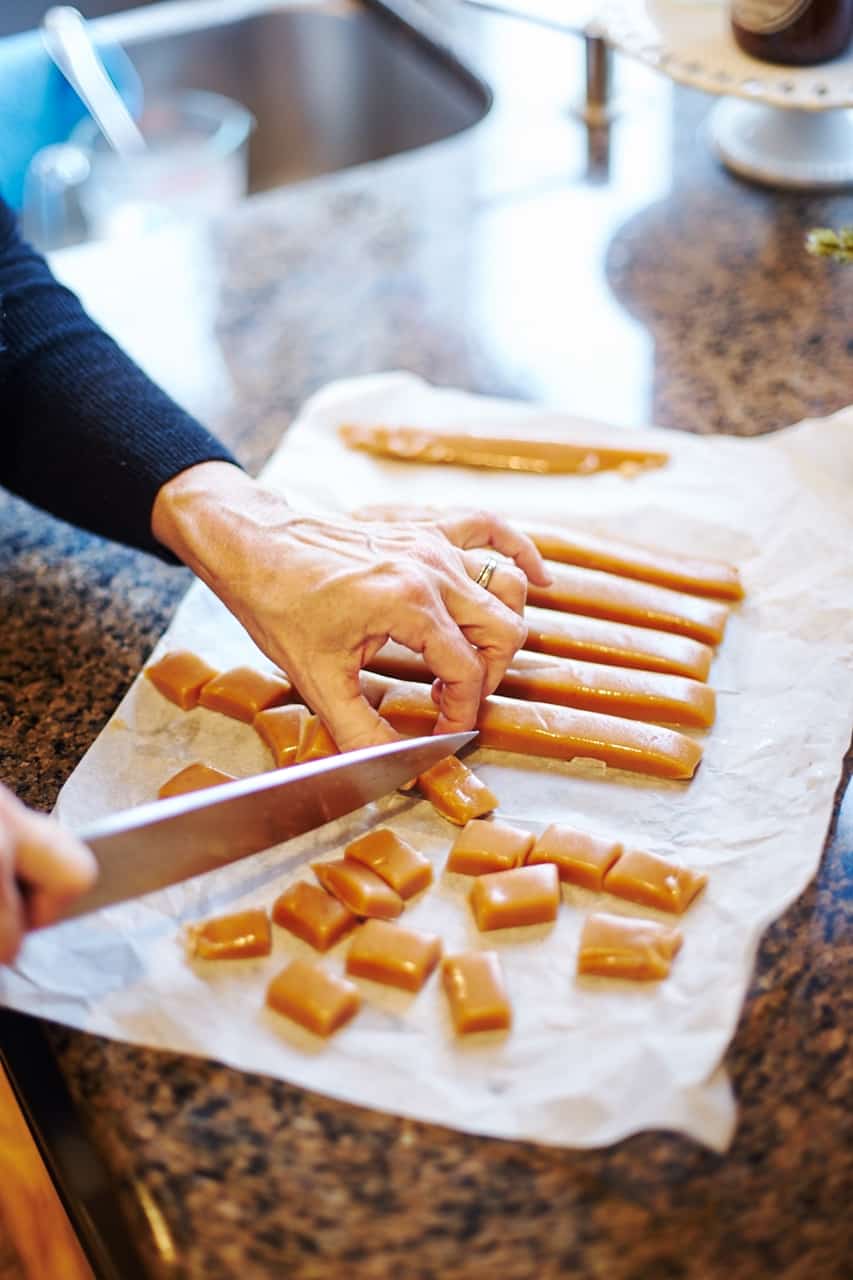 We love making fudge and caramels. I think my grandmother's recipe for soft caramels is one of the best and my mother's Rocky Road Fudge is always on the list. For more candy recipes and ideas check out these.
Make Ahead. Another trick to help with the lack of baking space is to make a few batches of cookies up ahead of time, any cookie that needs decorating which could be done at the party. Sugar cookies are perfect for this.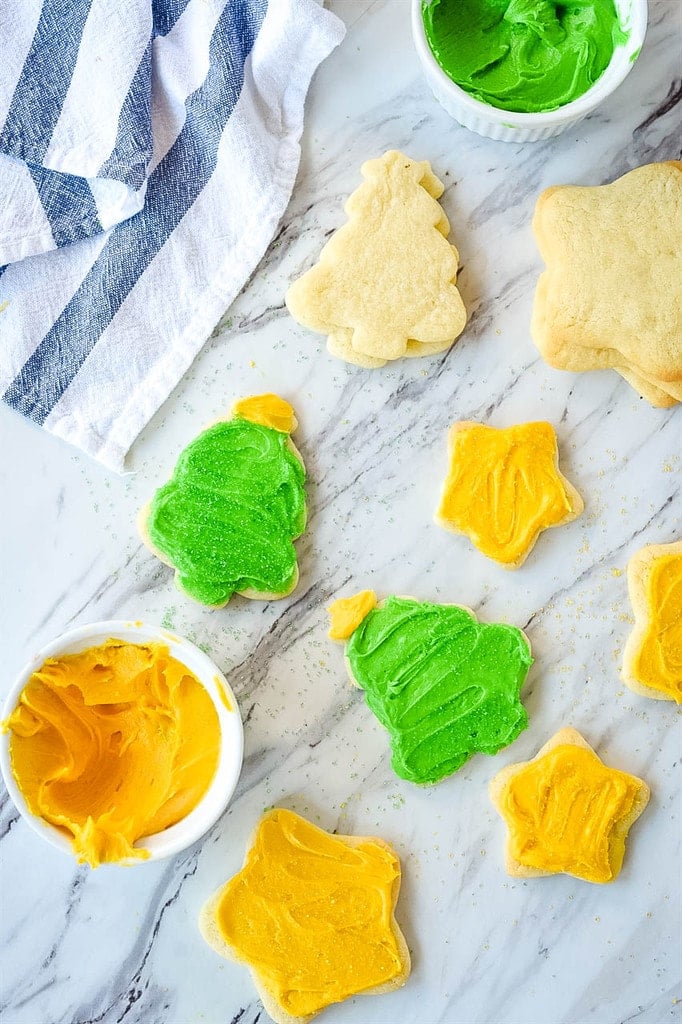 Feed the troops. Because we bake pretty much all day I always have lunch to feed my guests. One of the favorites is Yummy Bowls! Everything can be put together ahead of time and then everyone just assembles their own bowl.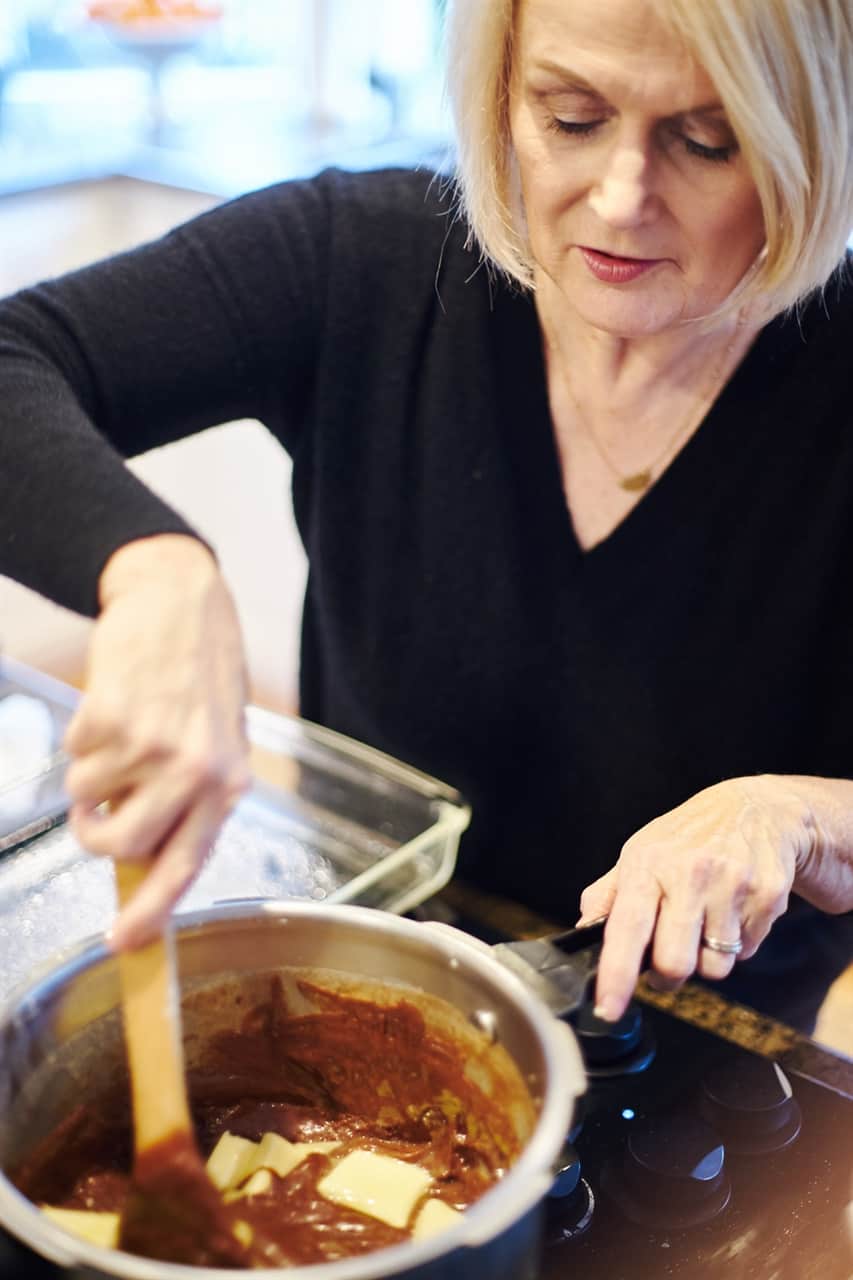 Divide up the goods. So that everyone can take home their goodies ready to give to their neighbors and friends I put together a Cookie Packaging Center with different size containers for them to take cookies home in. You could also ask your guests to bring their own containers with them.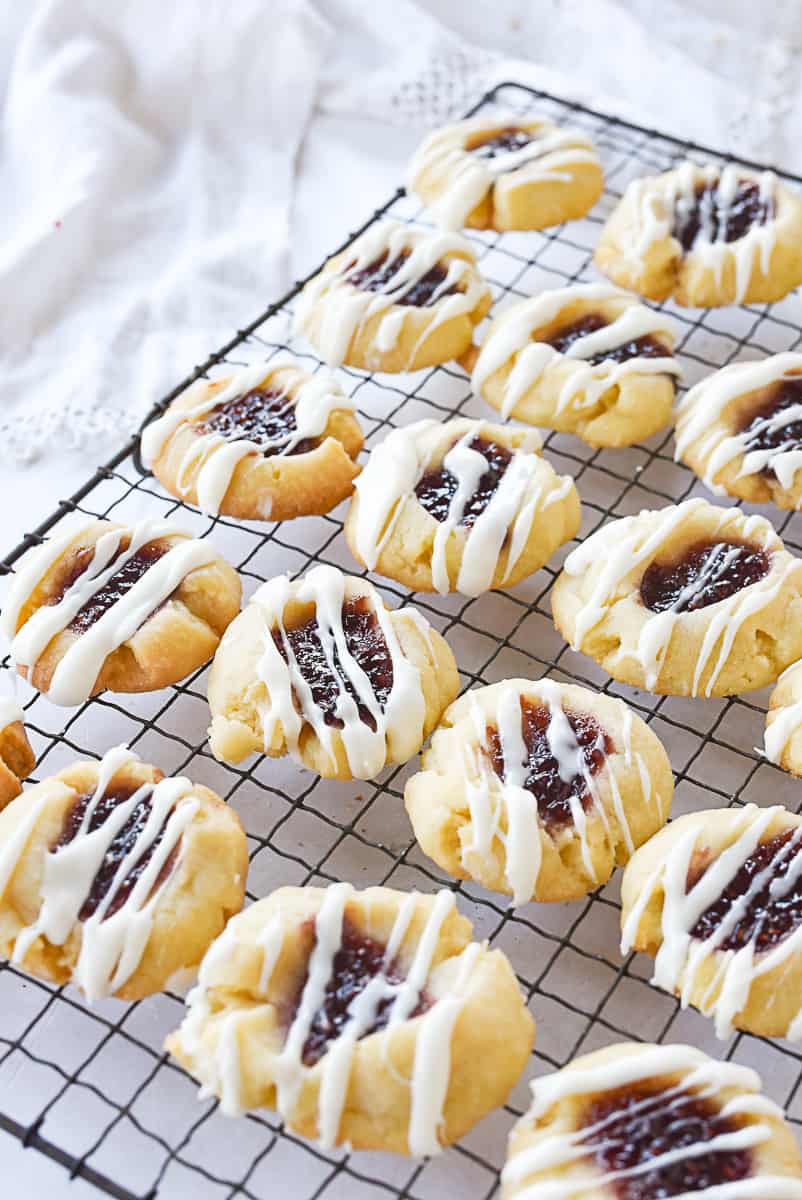 Favorite Cookie Recipes for Cooking Baking Party
We always have a list of our family favorites and I ask each of my guests to bring 1-2 recipes and the ingredients for some of their family favorites. I love seeing what everyone brings and it's a great way to find new recipes.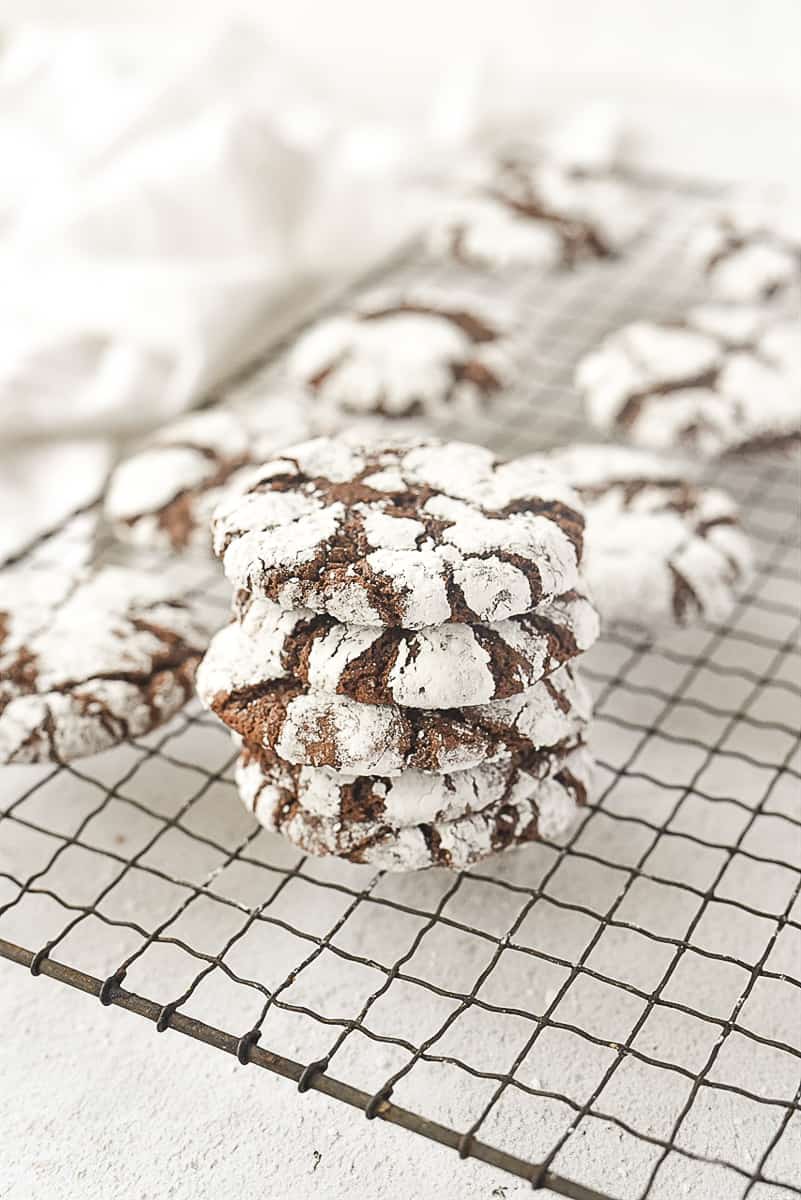 How To Put Together The Perfect Cookie Plate
There are four things that you should consider for the perfect cookie plate:
Flavor. you want a balance of flavors on your cookie plate. Even though we all love chocolate it is nice to have a plate of cookies that isn't all chocolate! I like to have a balance of flavors including: chocolate, caramel, nut, citrus, fruity, molasses, peanut butter, cinnamon, vanilla, almond to name a few.
Shape. it is fun to have a variety of shapes. Not all circle, not all square. Of course a shaped sugar cookie is always fun but don't forget about sandwich cookies
Texture. I love texture. Having a combination of soft, chewy, and crispy cookies makes for a perfect plate.
Shelf Life. Some cookies taste best the day they are made. I tend not to put those on my cookie plate because sometimes it takes me a day or two to get them delivered and I want everything to still taste fresh and good. A lot of cookies actually taste better a few days later so I like to use those.