Snowball Cookies are a fun delicious holiday favorite at our house. The best part is the surprise that is waiting for you once you bite into them!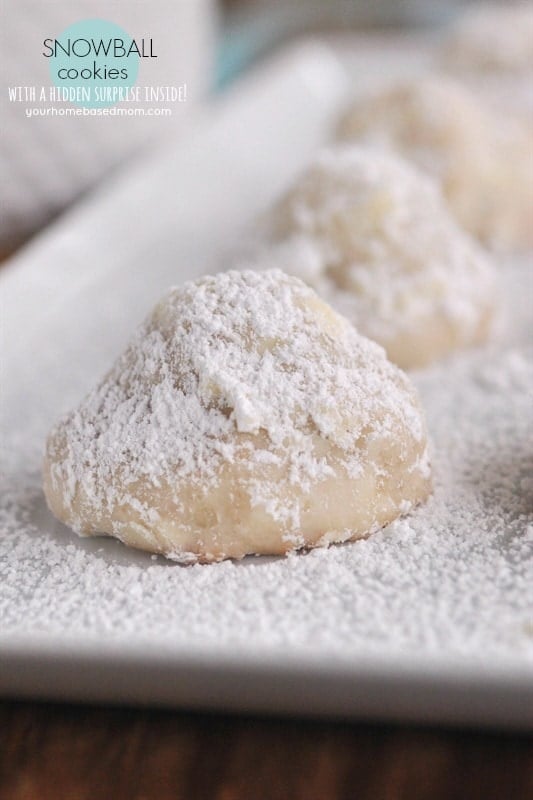 Hard to believe it is November 10th! Yikes! One good thing about it though is that it is our monthly Creative Blog Hop. When I was told the theme for this month was Snowflakes I was a little stumped. I really couldn't think of a recipe that used snowflakes! But then I remembered one of my favorite Christmas cookies I have been making for years – SnowballCookies. Snowballs are made out of snowflakes, right?
The best part of this cookie is what is inside. There is a surprise waiting for you. There is a kiss waiting for you! A chocolate kiss.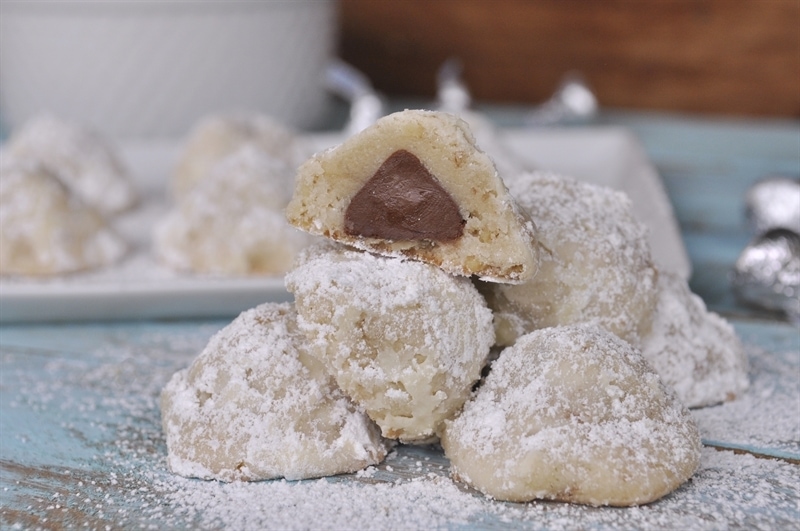 These little snowballs are fun to make and to eat. In fact the hardest part is unwrapping all the chocolate kisses. The dough is a mixture of butter, flour, sugar and walnuts.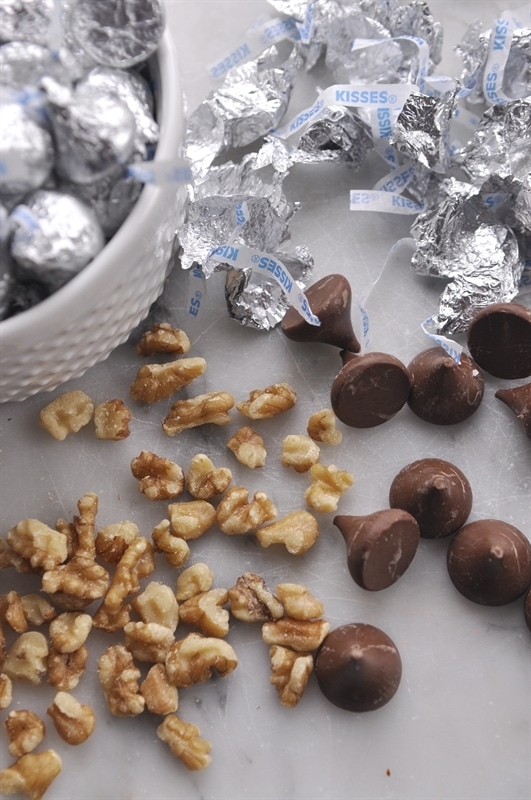 Refrigerate the dough for about 30 minutes before working with it.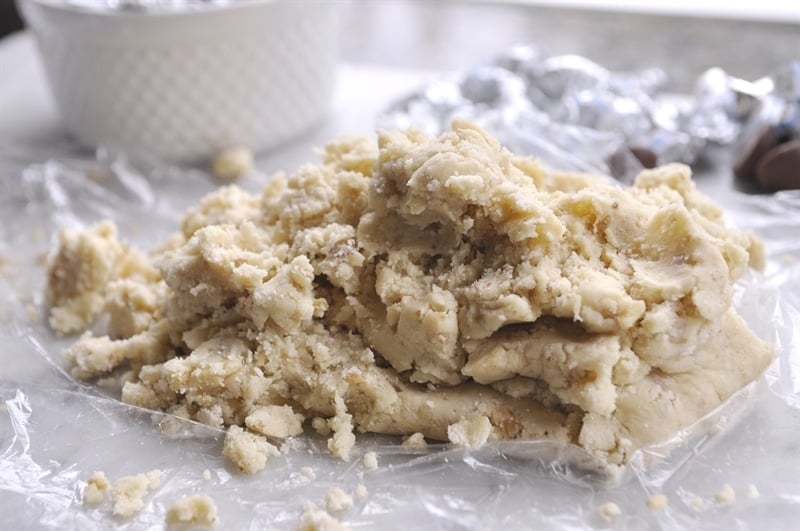 I used my trusty little cookie scoop to make about one inch size balls of dough.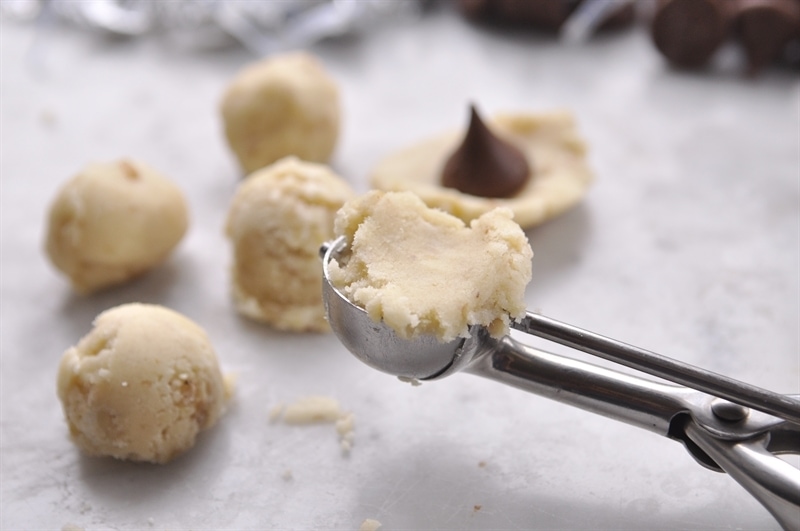 Flatten out the ball of dough and put a kiss in the middle.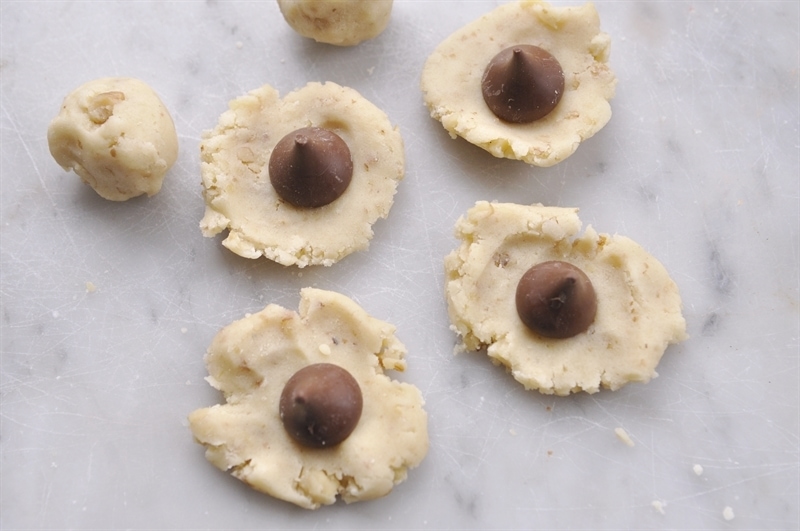 Cover up the kiss with the dough and make sure that none of the kiss is poking through. You don't want to ruin the surprise!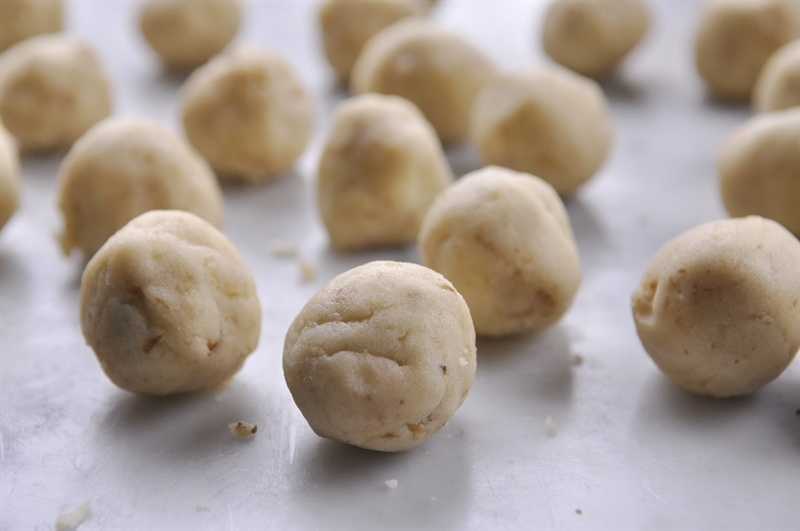 Bake the cookies at 350 degrees for 12 minutes and then allow them to cool. Now it's time for the snow! Roll the baked cookie in powdered sugar.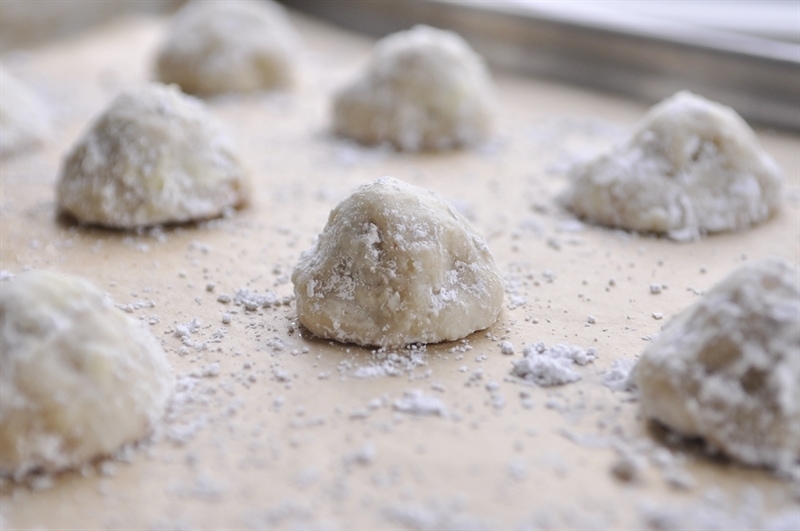 These cookies are amazing – very light, buttery and sweet with lots of chocolate goodness inside. Who wouldn't love a little snowball kiss!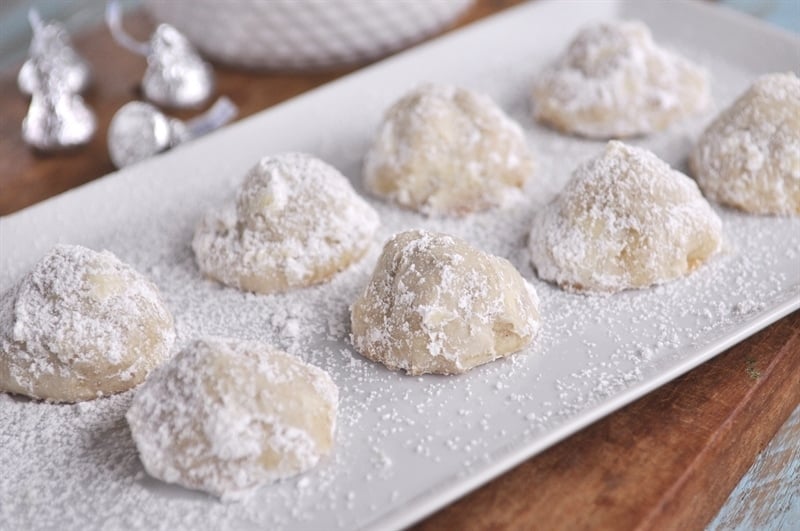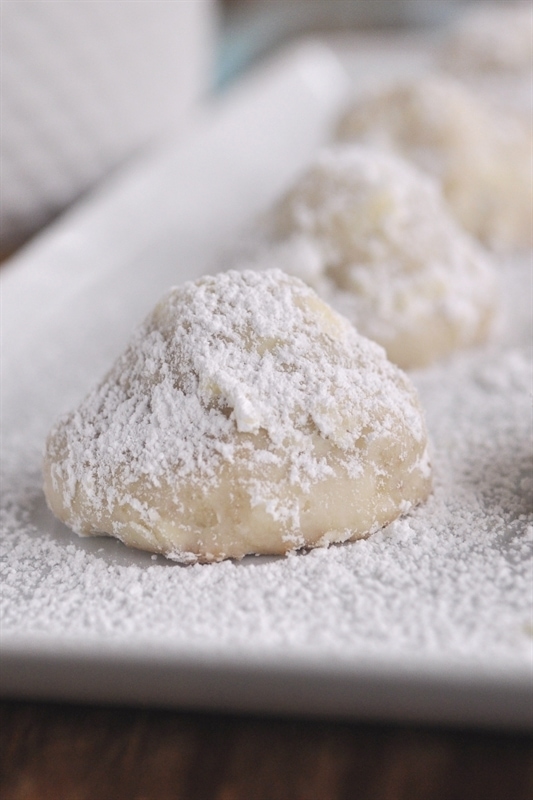 Snowball Cookies Recipe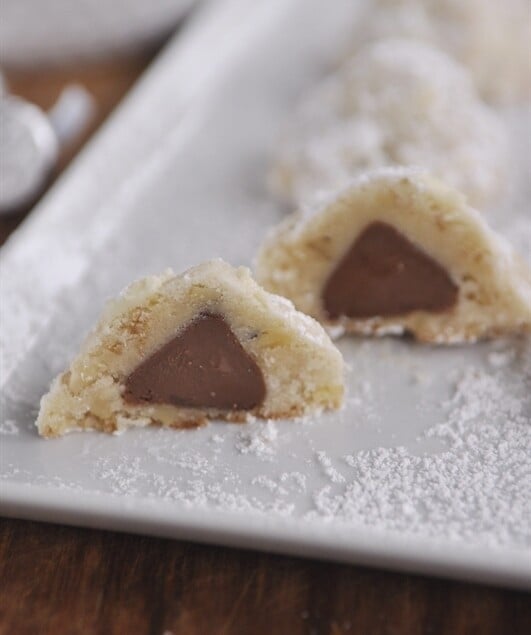 Snowball Cookies
Delicious cookies dusted with powdered sugar and a hidden chocolate kiss inside.
Ingredients
2 sticks butter softened (1 cup)
3/4 C sugar
2 C flour
1 C finely chopped walnuts
3 dozen chocolate kisses
powdered sugar for dusting
Instructions
Cream butter and sugar well until smooth.

Add flour and then walnuts.

Gather dough into disk-shape and wrap in plastic.

Refrigerate at least 1/2 hour.

Preheat oven to 350 degrees.

Remove foil from kisses and insert one inside a ball of dough 1 inch in diameter.

Make sure each kiss is completely covered by dough.

Bake on ungreased baking sheet for 12 minutes, until just cooked through.

Roll in powdered sugar after cooled.
Nutrition Facts:
Calories: 1026kcal (51%) Carbohydrates: 152g (51%) Protein: 18g (36%) Fat: 42g (65%) Saturated Fat: 12g (75%) Cholesterol: 15mg (5%) Sodium: 54mg (2%) Potassium: 261mg (7%) Fiber: 6g (25%) Sugar: 82g (91%) Vitamin C: 0.5mg (1%) Calcium: 160mg (16%) Iron: 5.5mg (31%)
* Disclaimer: All nutrition information are estimates only. Read full disclosure here.