It is peak Christmas baking season and that means Christmas cookies! Whether you are looking for fun new Christmas cookie recipes or a new recipe for your favorite Christmas cookie, you have come to the right place!
For some of our other favorite Christmas treats try these Cinnamon White Chocolate Pretzels, Soft Caramels, White Chocolate Popcorn and Rocky Road Fudge.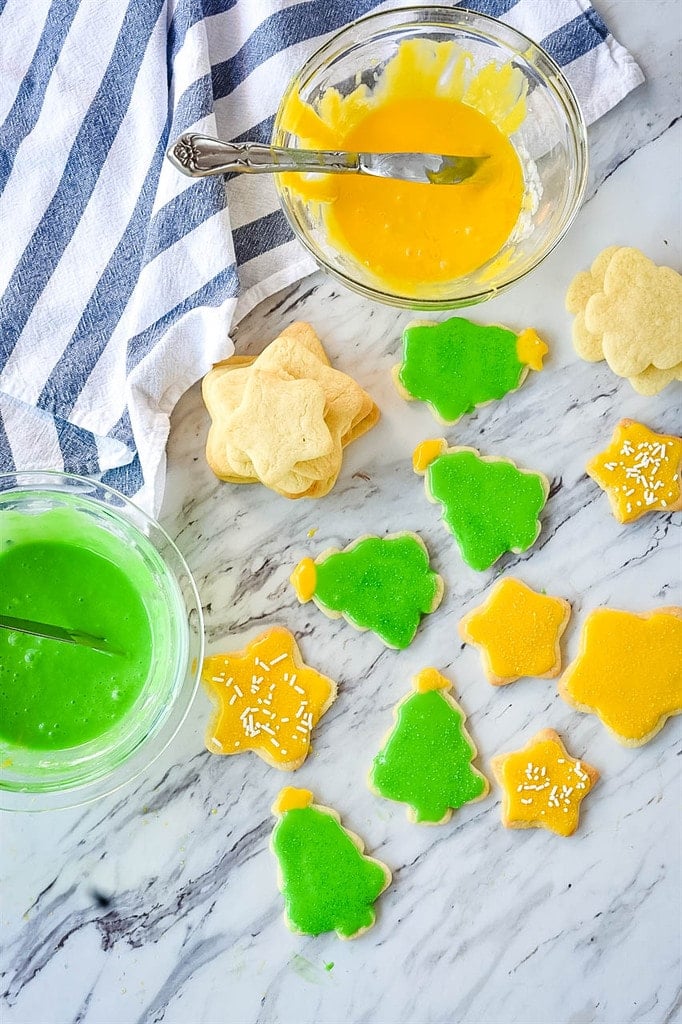 No Christmas is complete without a Christmas sugar cookie. And these decorated sugar cookies with icing are my favorite.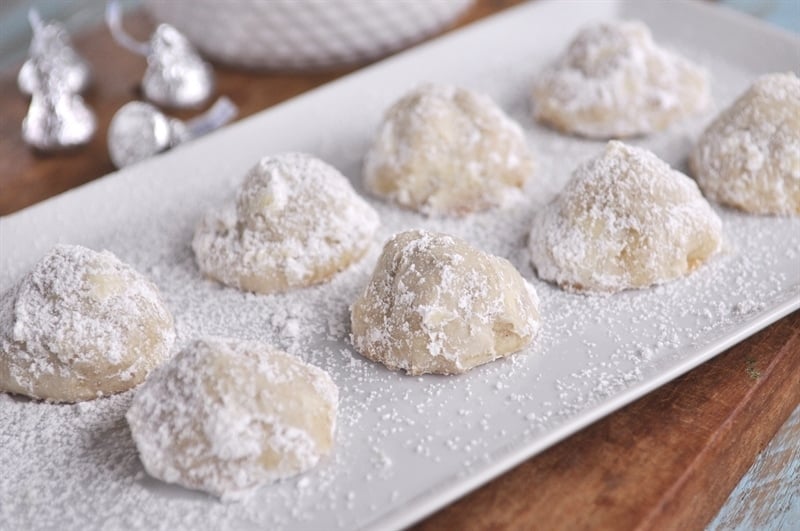 Snowballs are a must have item on our holiday cookie plate. A delicious shortbread cookie wrapped around a chocolate kiss and dusted with powdered sugar. They are similar to a Mexican Wedding Cookie, with a little hidden treasure.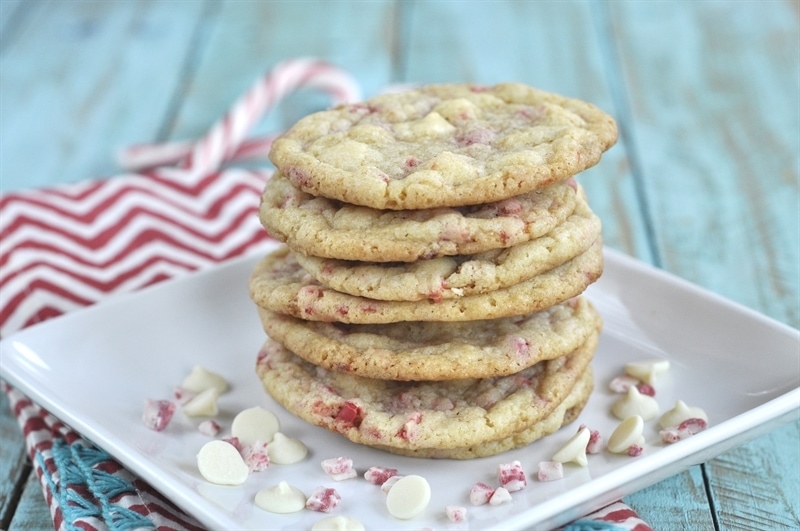 If you love peppermint, we have you covered with these Peppermint White Chocolate Cookies. And if white chocolate isn't your thing, check out the Chocolate Candy Cane Cookie recipe. And don't forget Homemade Peppermint Oreos, Peppermint dipped oatmeal cookies, or Buttermint Drop Cookies. All are festive, full of peppermint goodness, and delicious.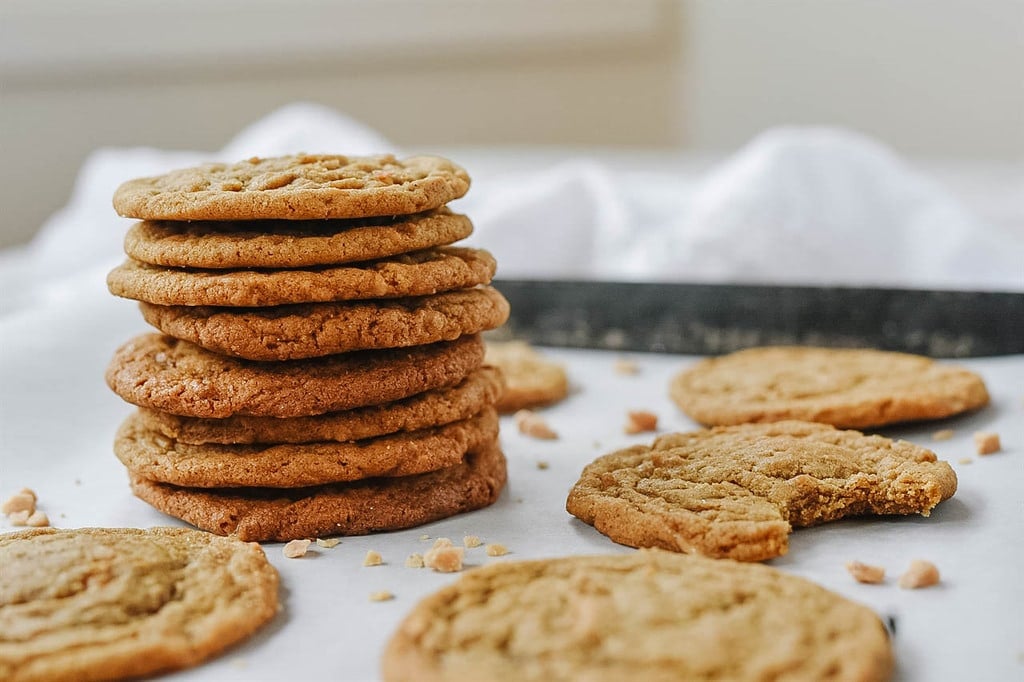 If Ginger is your traditional Christmas flavor of choice, we have you covered. You should try Ginger Snap Toffee Cookies and Chocolate Drizzled Orange & Ginger Wafers.
Christmas Cookie Recipes
And let's not forget the cranberry! Cranberry Orange Cookies make delicious holiday treats.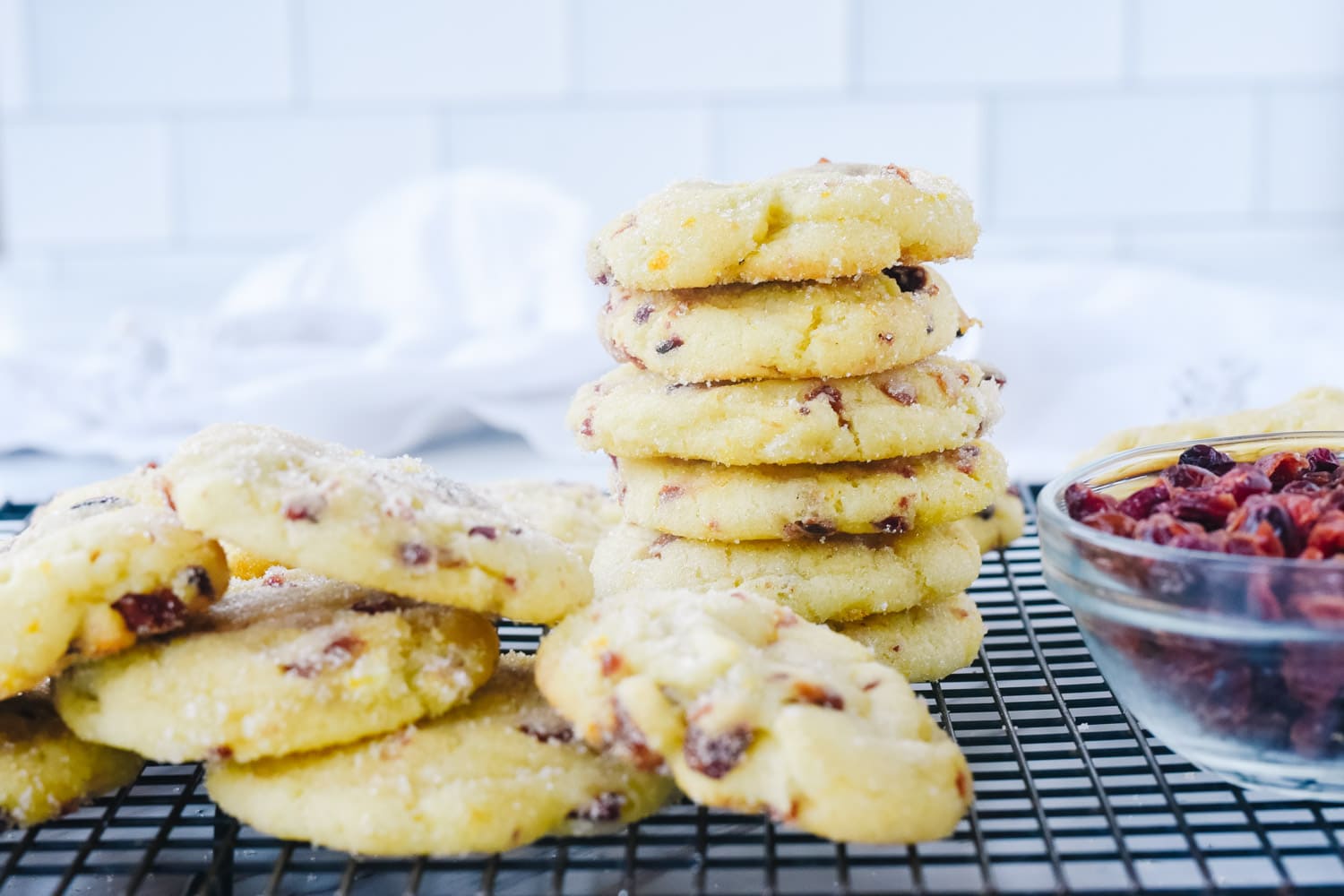 Almond Melt Away Cookies are a crowd favorite. They are always the first Christmas cookie to disappear at a party.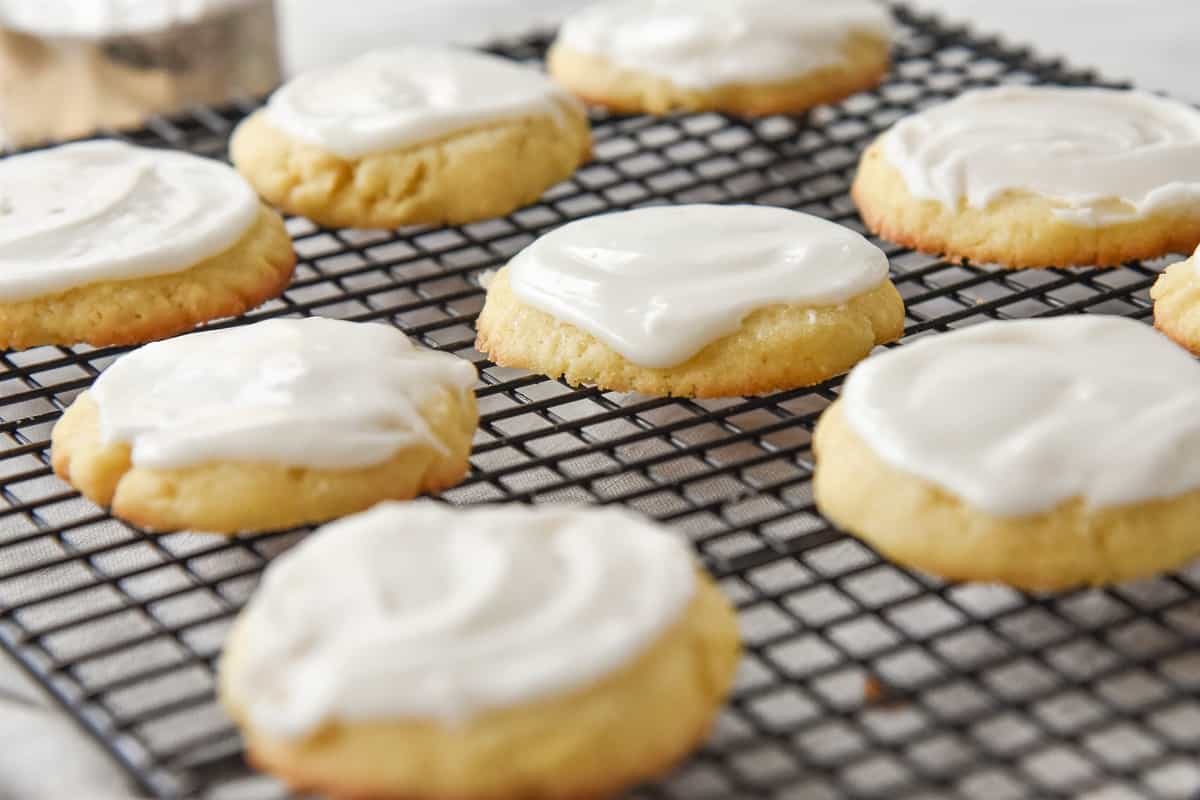 And we can't forget Salted Caramel Thumbprints and cinnamon butter cookies. Two flavors that are great served with hot chocolate.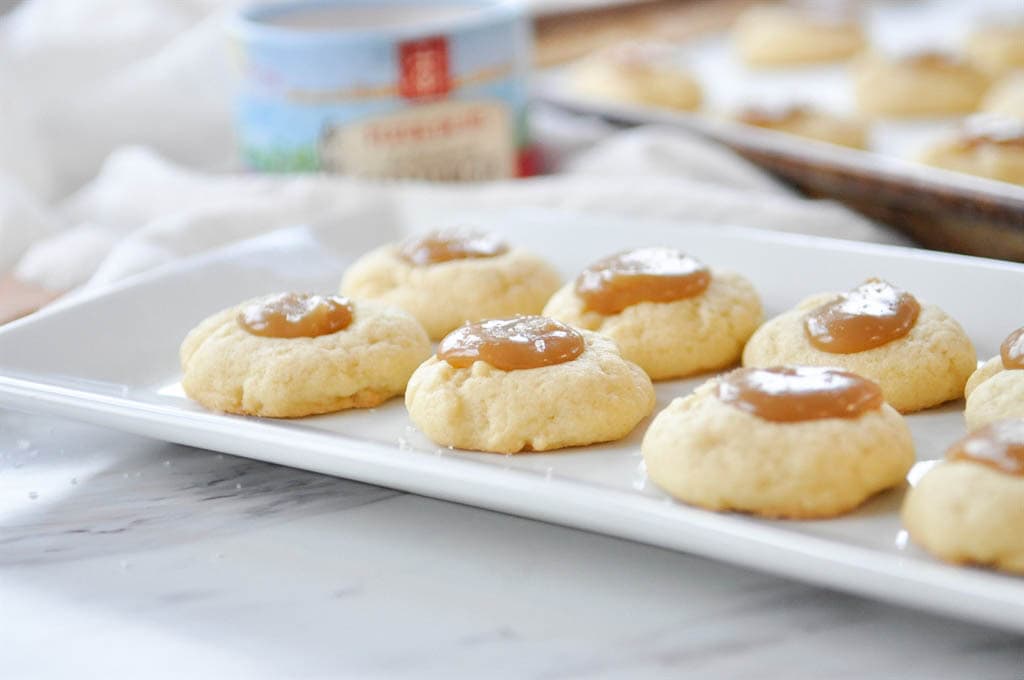 I love raspberry and raspberry cookie make beautiful Christmas Cookies. Raspberry Almond Shortbread Cookies and Raspberry White Chocolate Cookies are at the top of that list. But don't take my word for it. Give them a try!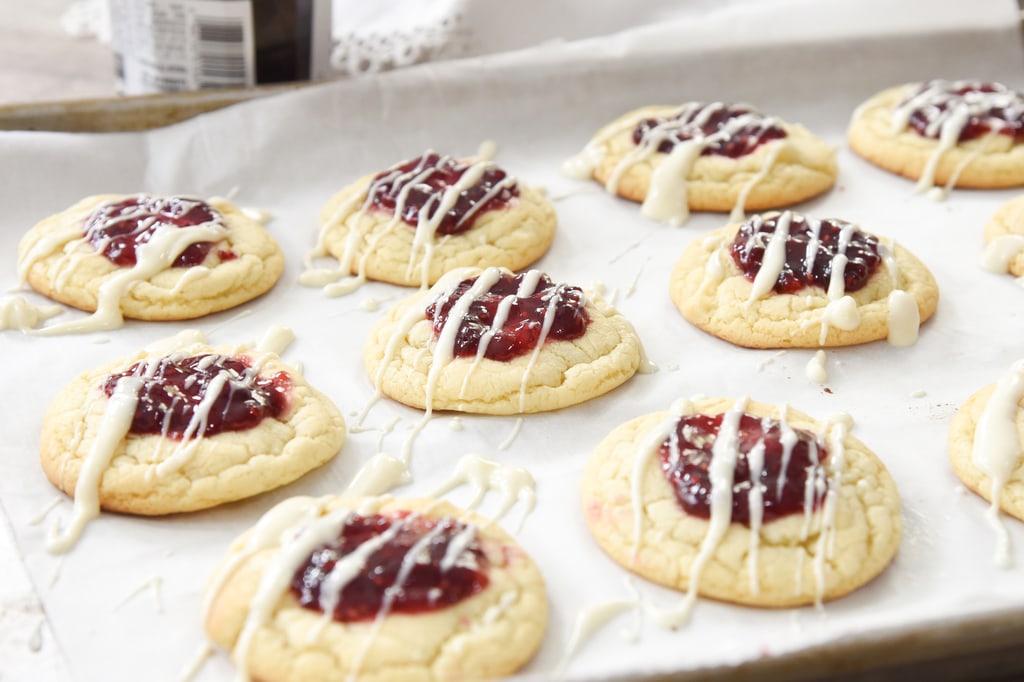 If you love Christmas and you love snickerdoodles, than these festive Christmas Snickerdoodle Cookies are the perfect recipe for you.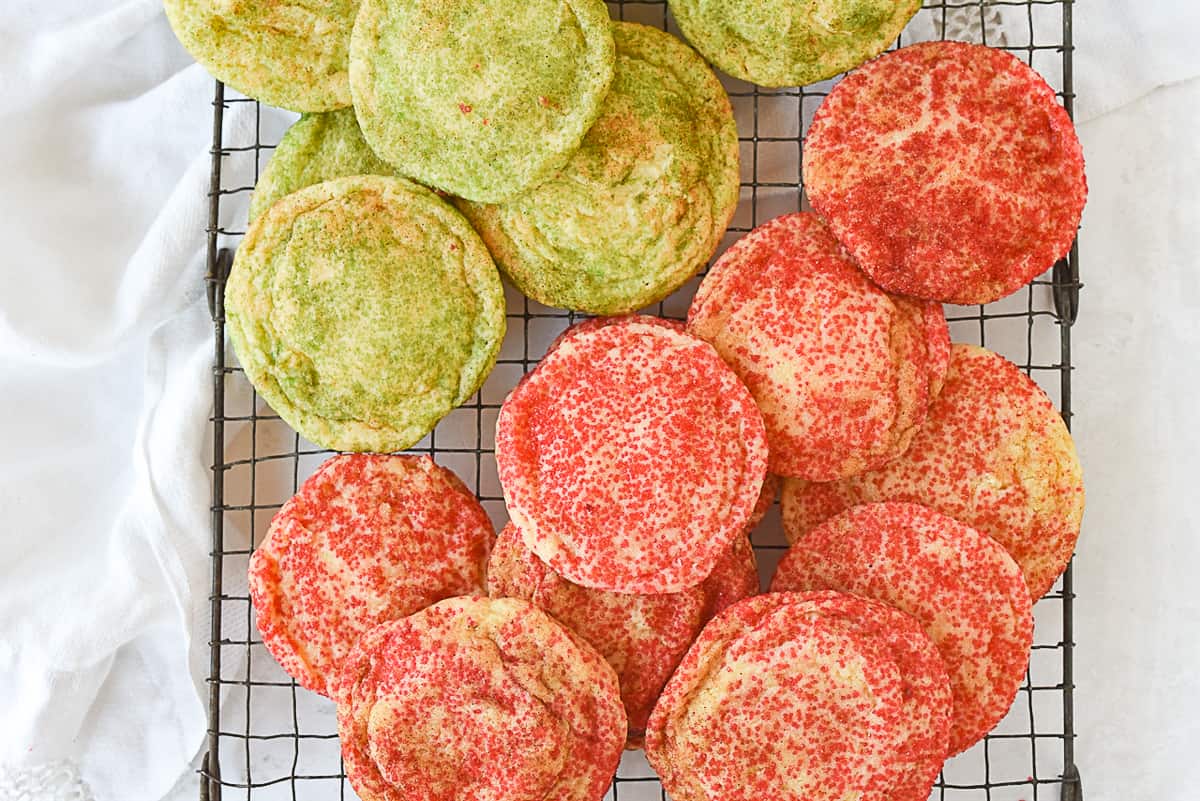 And just because you can never have too much chocolate, we will end with Chocolate Crinkle Cookies,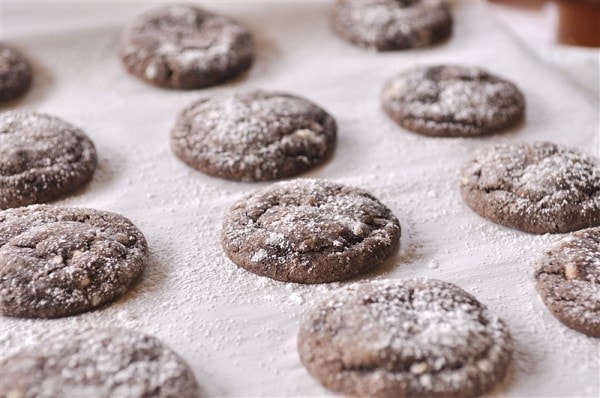 What is your favorite Christmas cookie recipe? I am always looking for a new one to try!
Make sure to check out all of my Christmas cookie recipes HERE!
For all my other favorite kitchen products and tools visit my Amazon Store.
Did you know I wrote a cookbook? Check out the Holiday Slow Cooker Cookbook for 100 delicious recipes.
Be sure and follow me over on You Tube for weekly cooking demos.