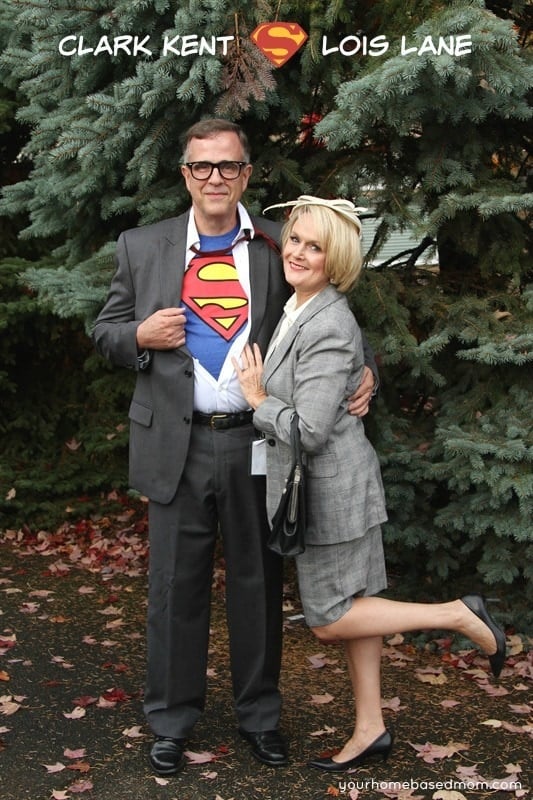 The tradition continues! Our empty nester tradition of dressing up as a famous couple for Halloween has become one of my favorite yearly traditions, and we have a lot of traditions! I'm not sure Jim would say the same thing but he is always a good sport when I inform him of who he is going to be for Halloween!
Usually about January I start thinking about what famous couple we could dress up as for Halloween. For this year, I knew I wanted to be Clark Kent and Lois Lane almost before we dressed up as Ricky and Lucy last year! I love the process of figuring out who we are going to be and then putting the costume together as much, if not more than actually dressing up and going to the party. I wonder if there is money in being a professional Halloween costume planner???!!
This year's costume came together quickly and fairly easily. We were going for the retro/vintage Clark Kent/Lois Lane look.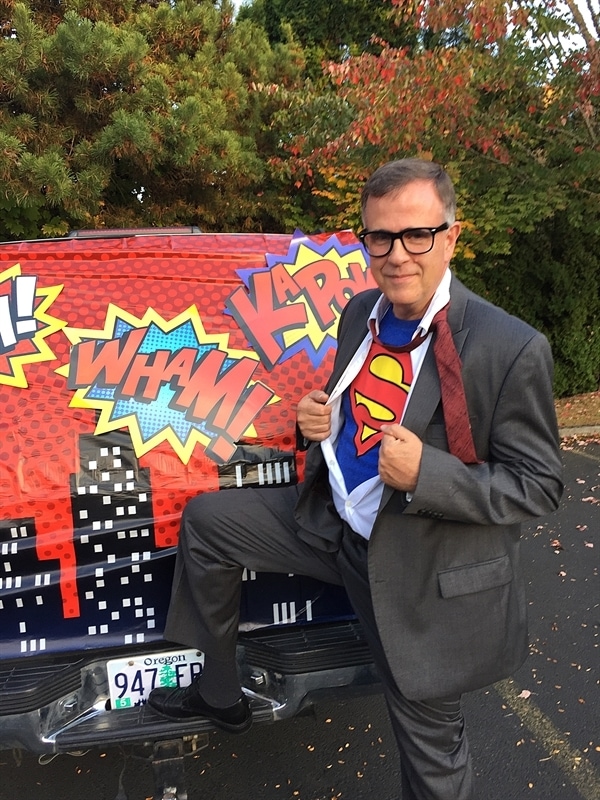 For Clark Kent, Jim wore a suit that was already in his closet along with a white shirt. I found his Superman shirt at Target. I ordered the glasses off of Amazon and his old vintage tie was leftover from his Ricky costume last year. I think he looks pretty good, doesn't he!?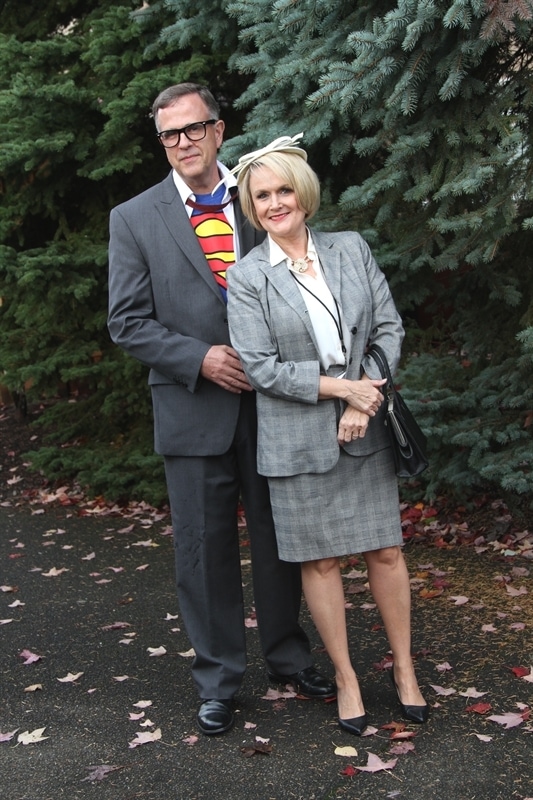 For my Lois Lane costume I found a suit at Goodwill. I wished I'd kept some of the many suits I use to have in my closet. I wore some vintage jewelry my mother in law gave me and found my vintage hat and purse at a local vintage shop. I even made myself a press pass!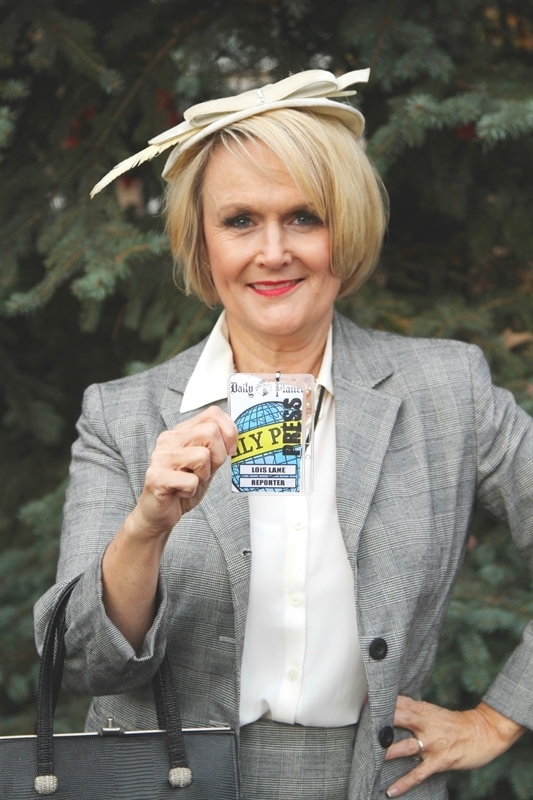 We wore our costumes to our church's Trunk or Treat on Saturday and had so much fun. Most of the younger children had no idea who I was but they knew who Superman was! I just told them I was Super Man's girlfriend.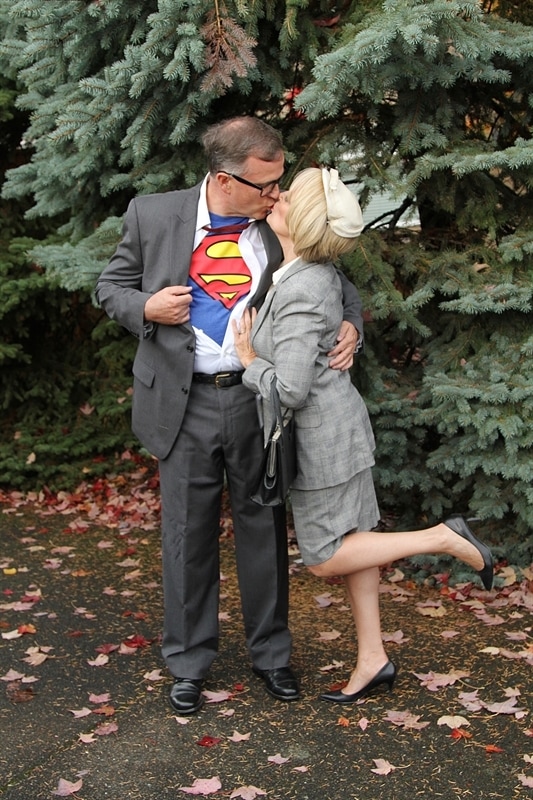 I'm not sure my Superman is quite as strong as the real one though!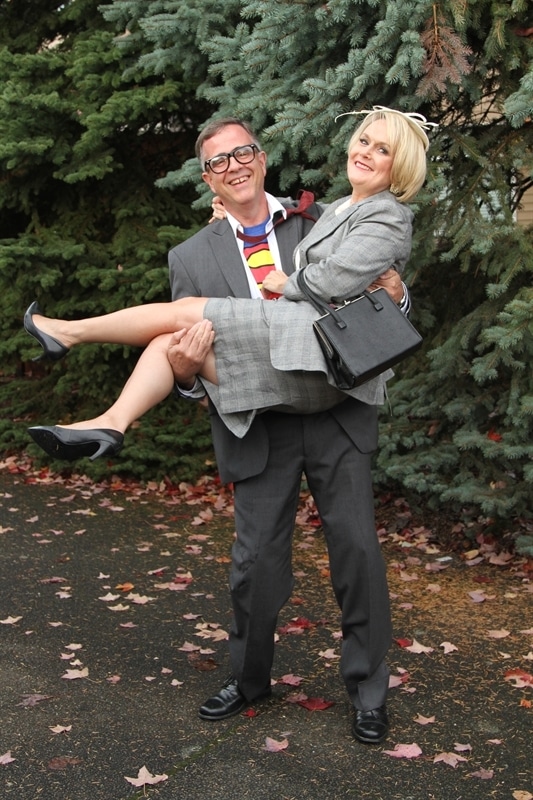 For the Trunk or Treat we covered the back of our Suburban with this city backdrop I found on Amazon. I also found the fun super hero words there too.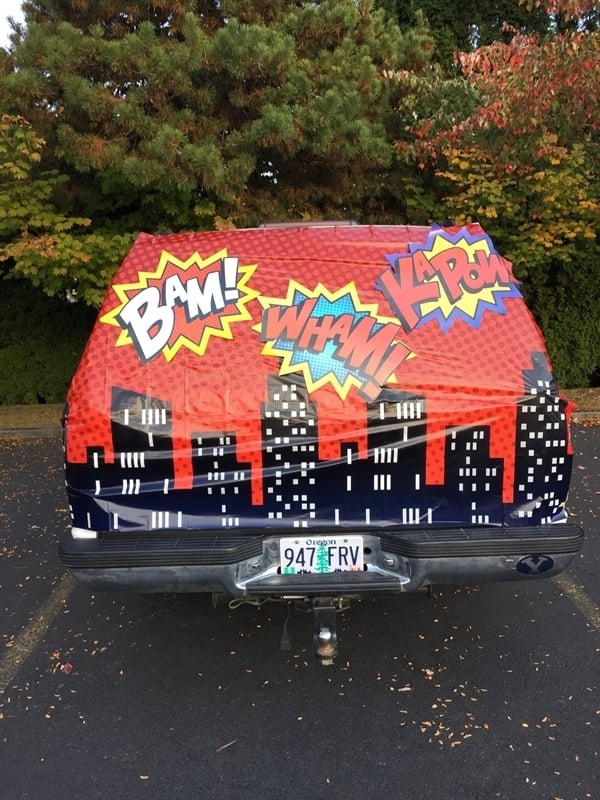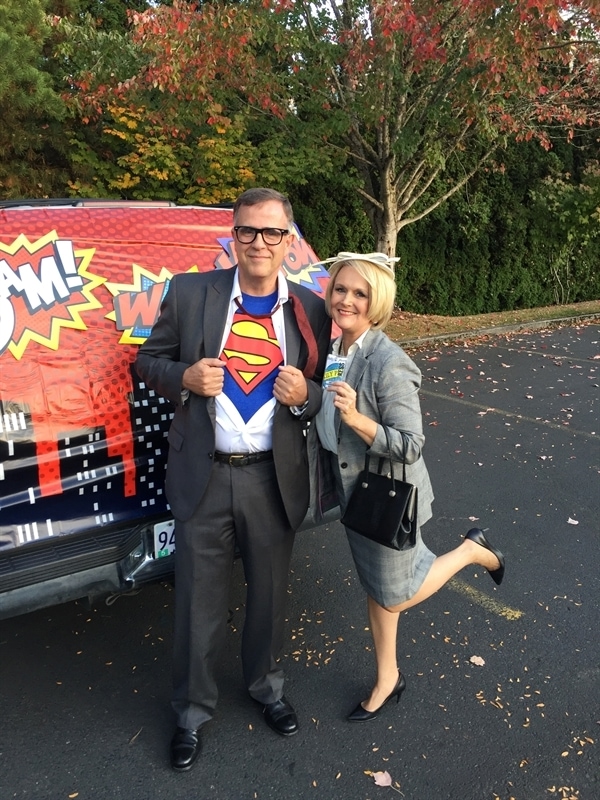 So who should we be next year!?????
Here are some of the fun famous couples we have dressed up as in the past.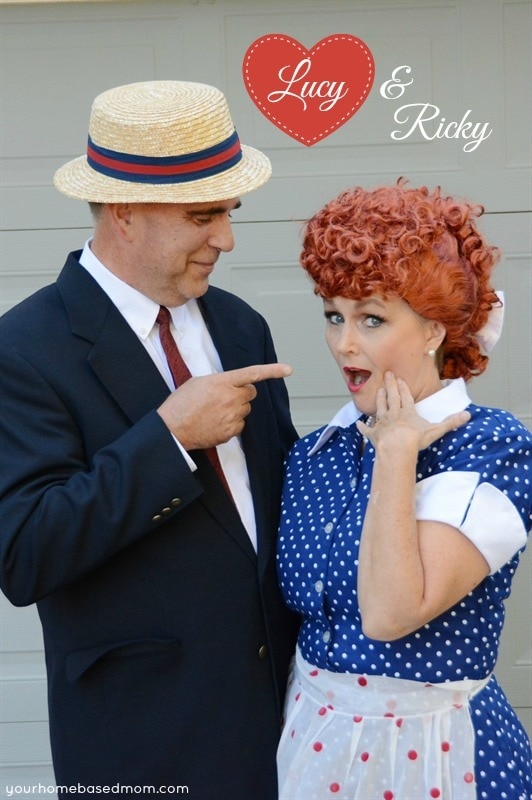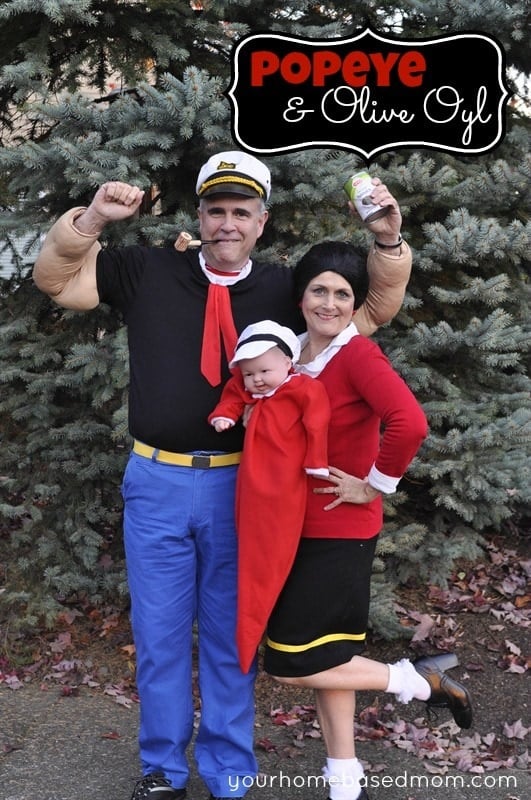 2012 – Cruella deVil and Horace