Our Lucy and Ricky Couples costume was so easy and fun to put together. If you love I Love Lucy, you will love this couples costume idea!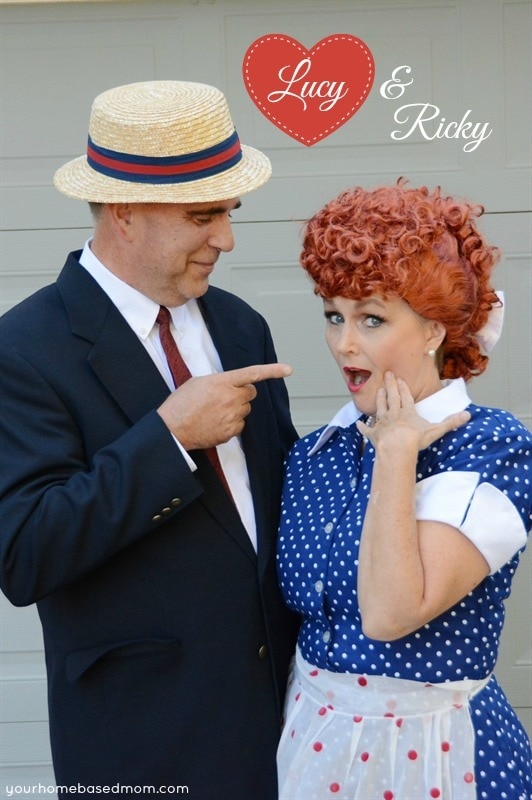 Yes, this year we are Lucy and Ricky!! For those of you who may be too young to know who they are, go onto Youtube and watch an old episode of I Love Lucy. Kind of liking the red hair.
Maybe I need a hair color change.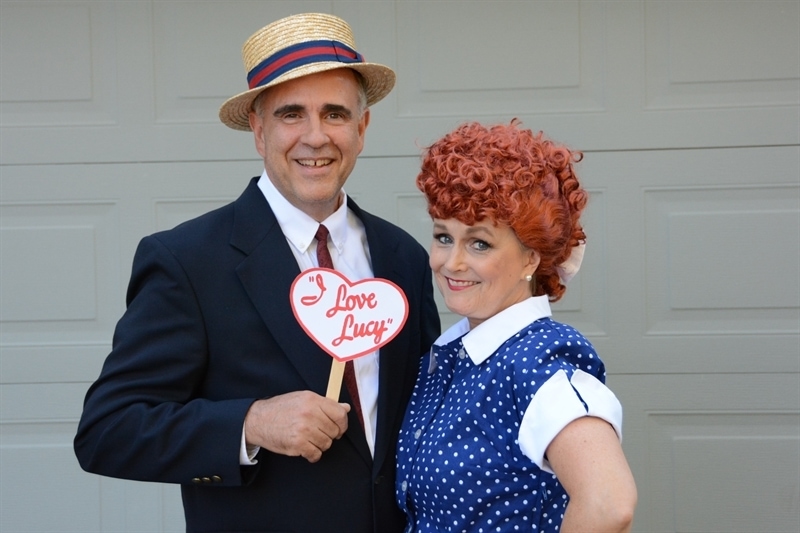 Along with my Lucy & Ricky costume, I'm sharing 88+ more really awesome handmade costume ideas from talented bloggers everywhere!
Since we have become empty nesters Jim and I have had fun dressing up each year. When I had kids at home I never had time to even think about Jim and I dressing up, it was enough work just figuring it out for the kids.
But since we've become empty nesters, each year we choose a famous couple to dress up like. I have always been a believer in handmade costumes. Even when my kids were young I always made their costumes. I would sew something or create something from things we had around the house or could pick up at Goodwill. I have done the same thing each year for our Couple Costume.
Here is what we have been in years past – one of my favorites was Mary Poppins and Bert. And then there was Cruella de Vil and Horace and last year was Popeye and Olive Oyl. Yes, we had a bit of a red, black and white theme going!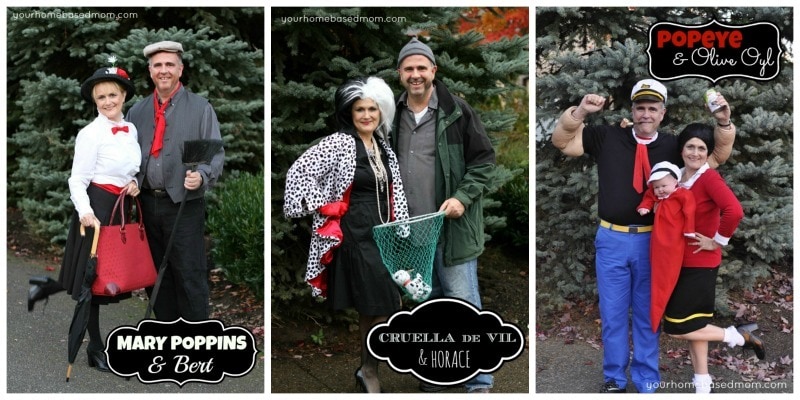 Well, this year we (rather I) decided on Lucy and Ricky. Jim is a good sport and just comes along for the ride. I Love Lucy was always a favorite show to watch as a kid.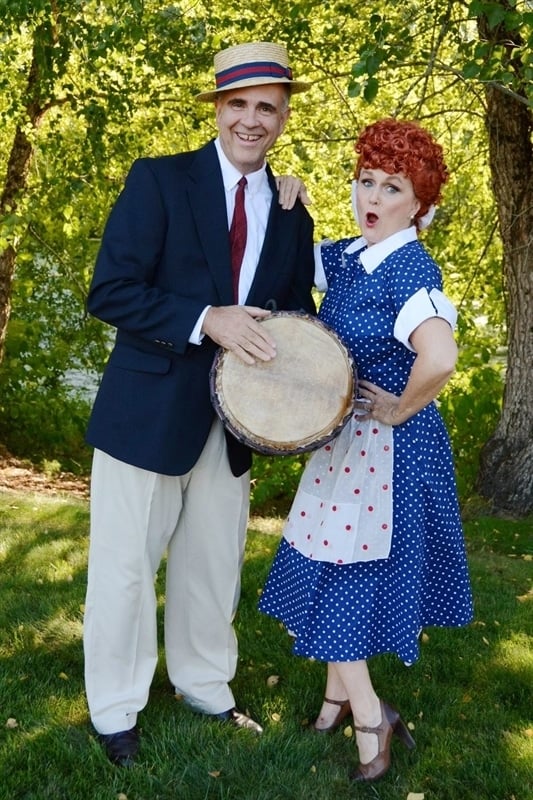 I made my dress using a Vogue retro pattern – Vogue 9000. If you aren't a sewer I am sure you could find something at Goodwill, a vintage store or your grandmother's closet.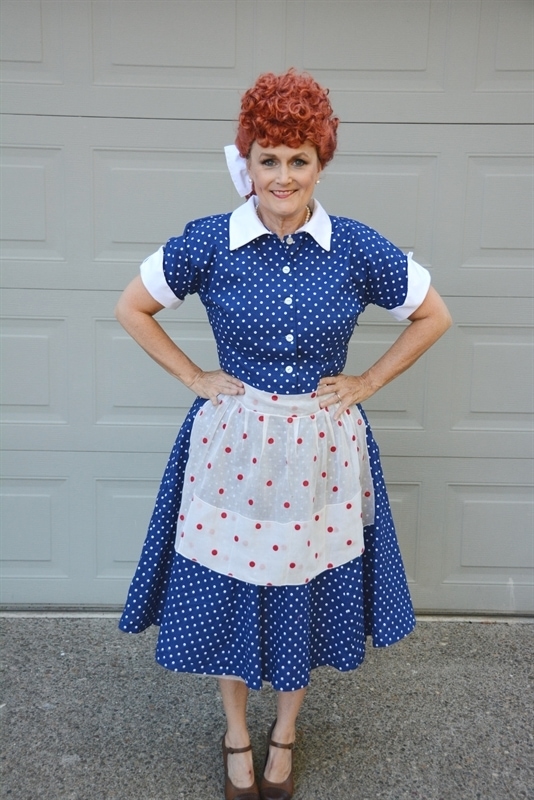 I borrowed a vintage crinoline from my neighbor and I had the apron in my collection of vintage aprons.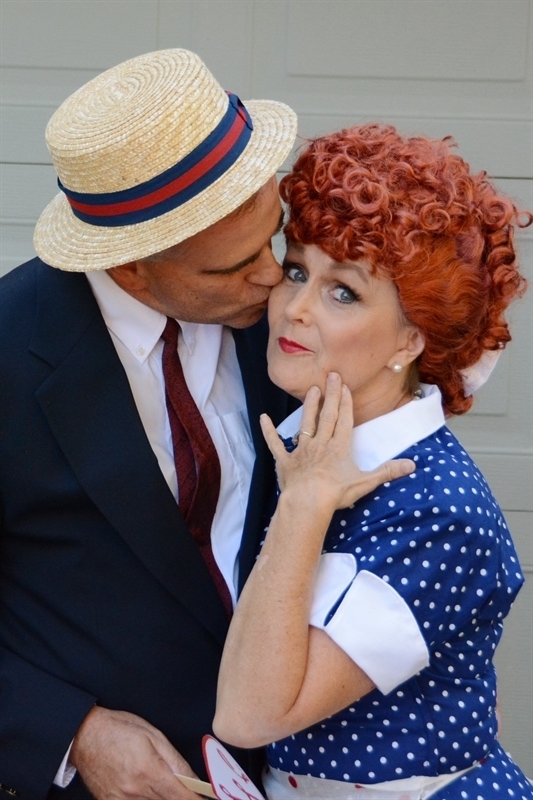 I ordered the wig online from Costume Craze. The wig does run a bit small so you will need to wear a wig cap underneath and use some bobby pins to hold it down.
I added in a pearl necklace and earrings I already owned and then added red lips and drew my eyebrows in a little more arched! I made the hairbow out of extra white fabric from the dress. Thanks to my friend Sara for helping me with the false eyelashes.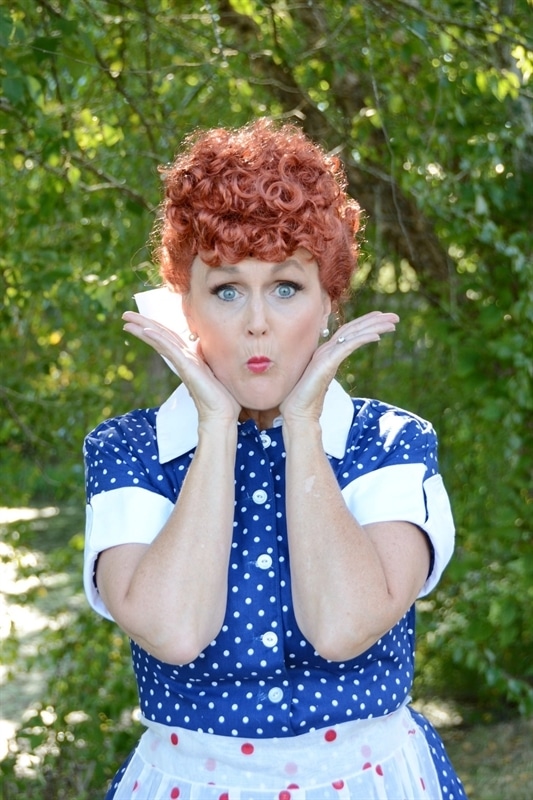 Jim's costume was easy. I just used a sportscoat, pants and shirt he already owned.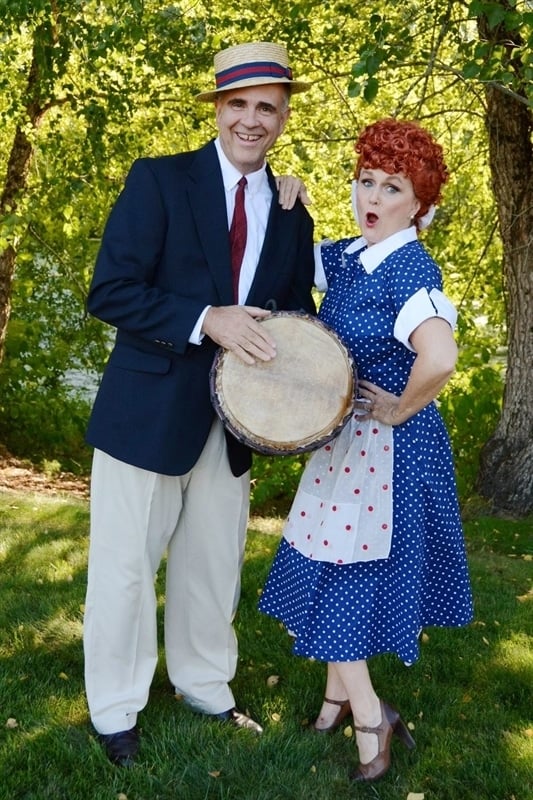 I picked his tie up for $7.00 at a local vintage shop and found his straw bowler hat at a hat shop here in Portland. Thinking I may steal it after Halloween. We borrowed the congo drum from a friend.
Jim said I didn't have to practice much for the "I'm in trouble" look!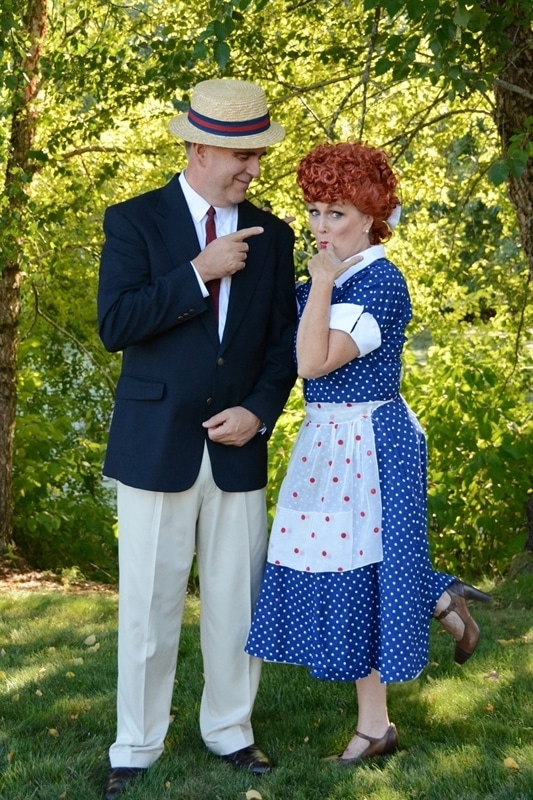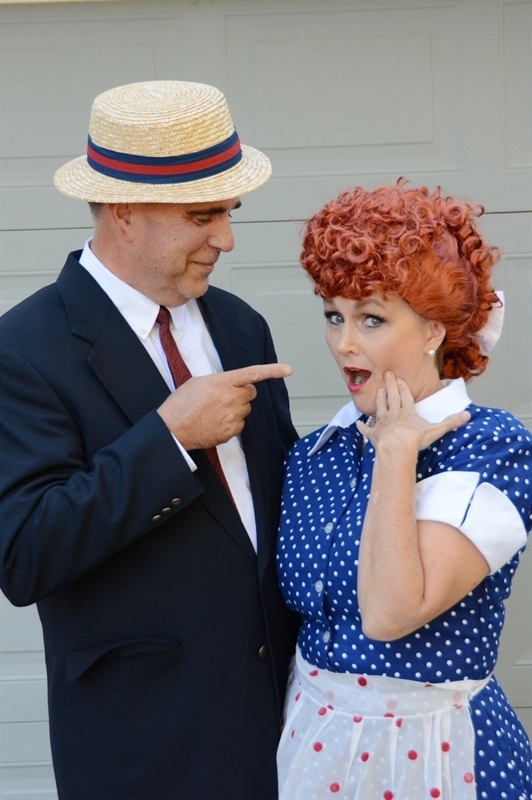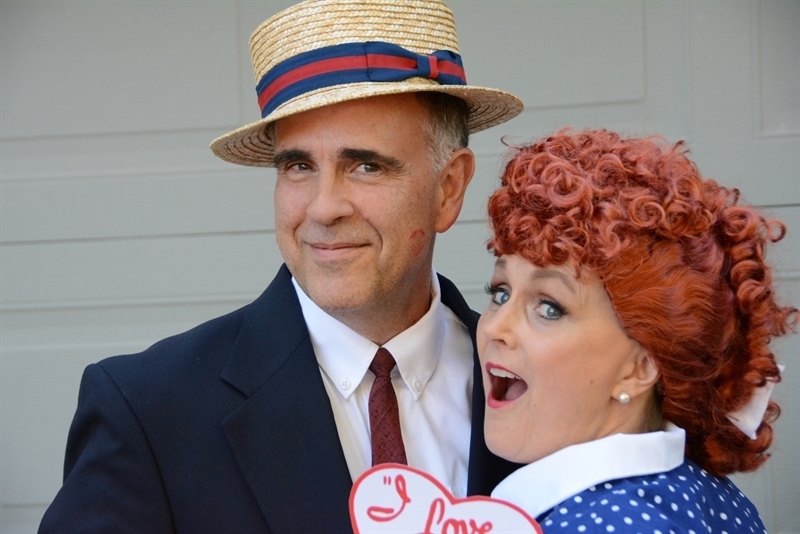 All I had to do was practice a few "Lucy looks" for the photos. If I had known dressing up for Halloween was so fun as a grownup I think we might have started doing it years ago!

Now that I've got this year's costume done I can't help but start thinking about next year…..