Jim and I don't usually dress up for Halloween but somebody at our house needed to dress up!  So we won by default!
One day I was browsing on Pinterest.  What did we do before Pinterest??!?!  Well, I saw this darling idea for a Halloween costume and I knew we just had to dress up this year.  Fortunately we were invited to a costume party!  Thank you Denise.
Here we are – Mary Poppins and Bert.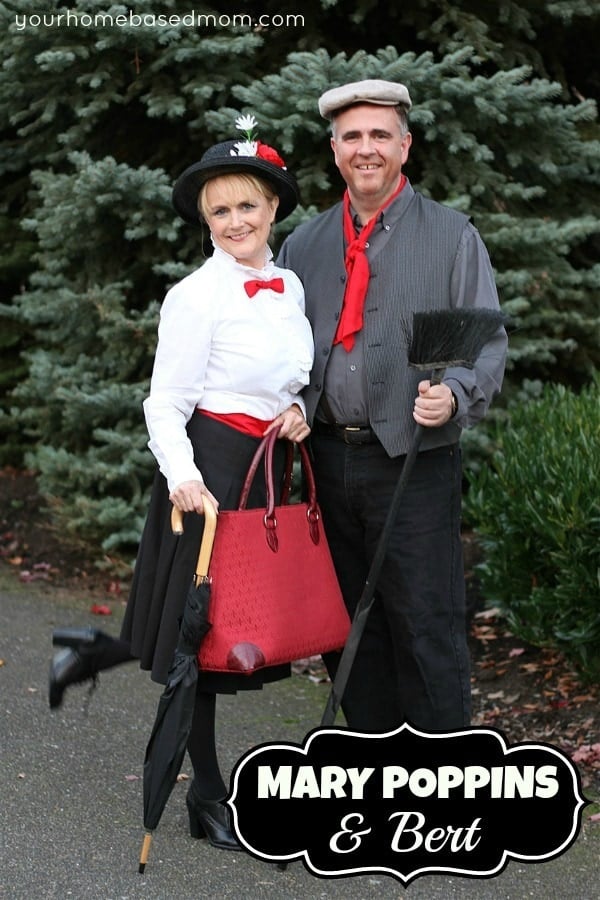 I managed to put both of our costumes together with items we already had (Jim's shirt, pants and shoes) and a few trips to Goodwill and Target.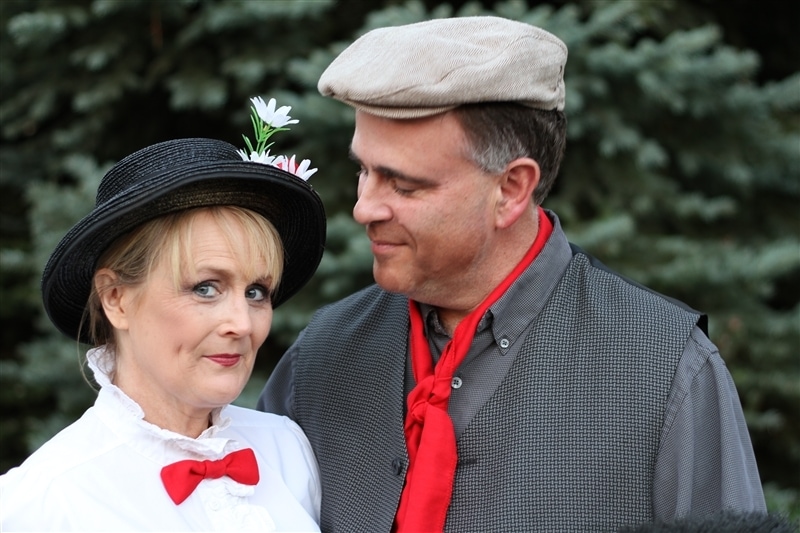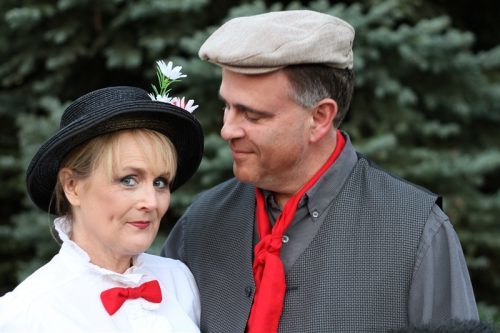 My skirt, blouse, red bag, hat and Jim's vest came from Goodwill.   My hat was originally natural straw but I just grabbed that bottle of spray paint and gave it a couple of coats.  The flowers are from the Dollar Store.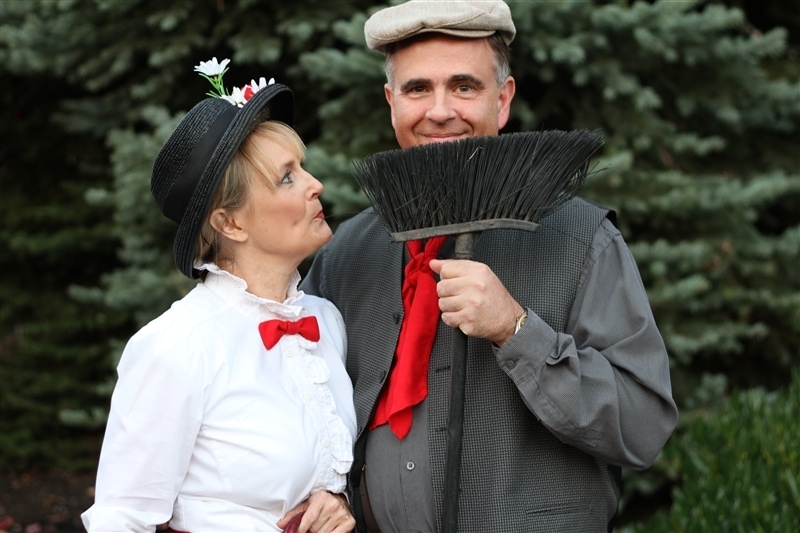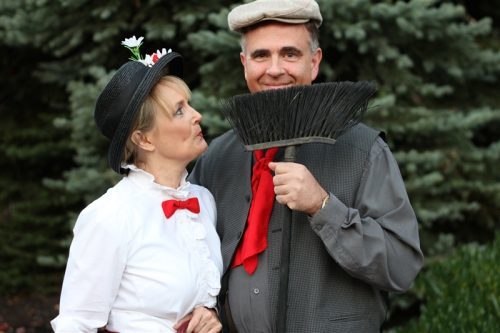 I found my Mary Poppins shoes at Target as well as my black tights and umbrella.  We borrowed Bert's suspenders and cap from friends.  I made my red tie, belt, and Bert's scarf then we grabbed a broom from the shed and we were pretty much ready to go.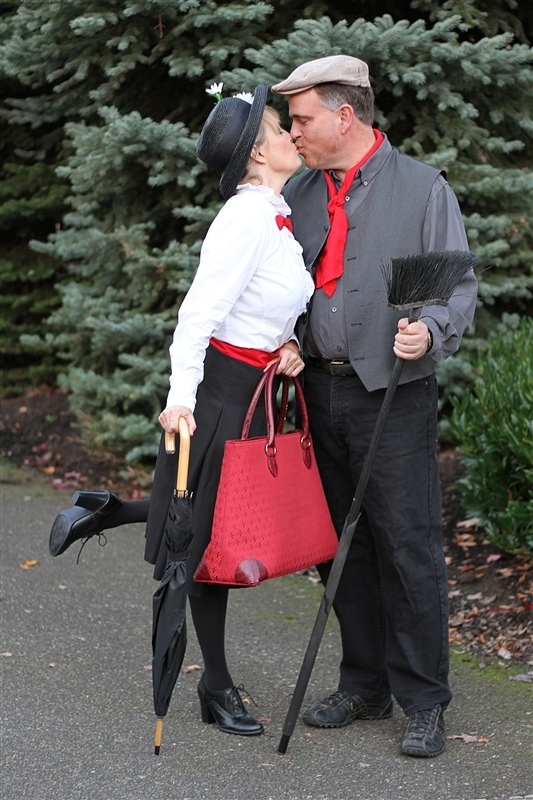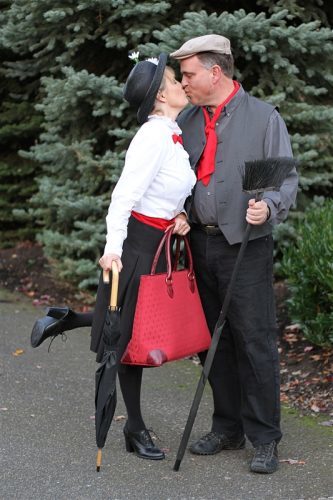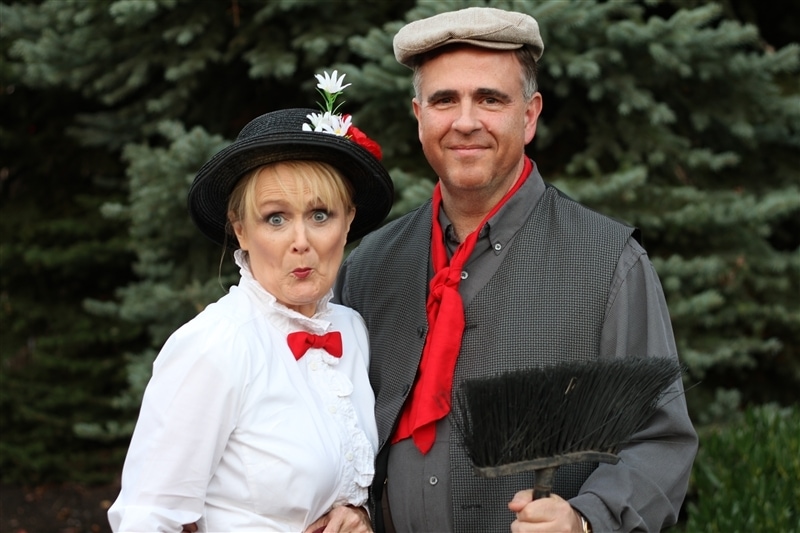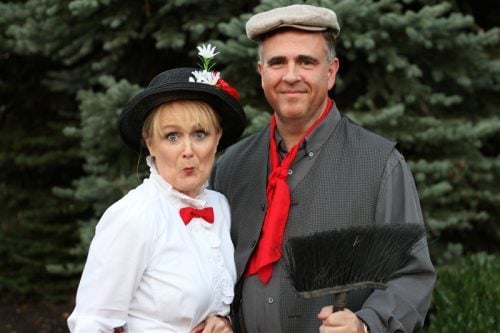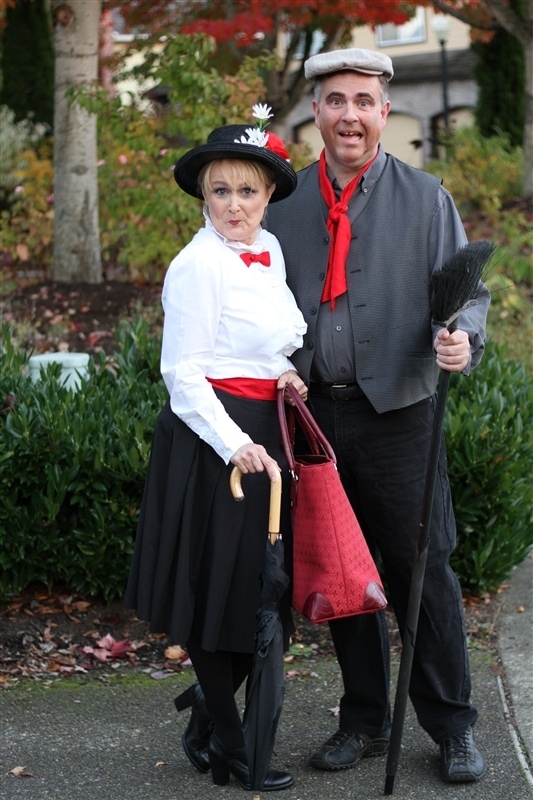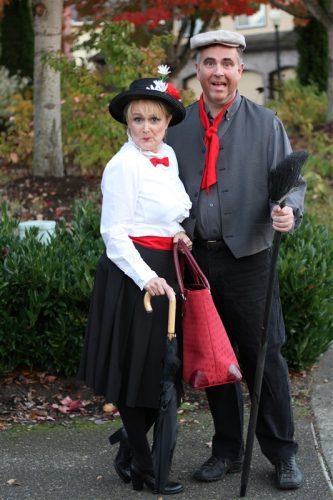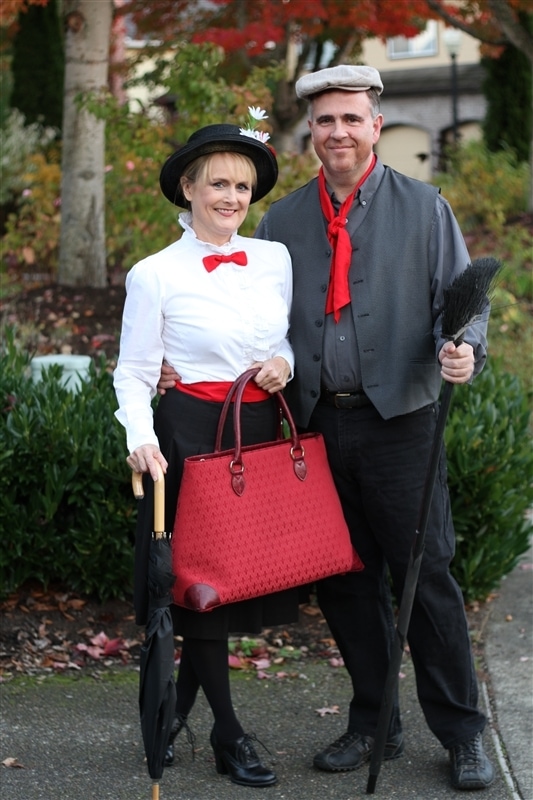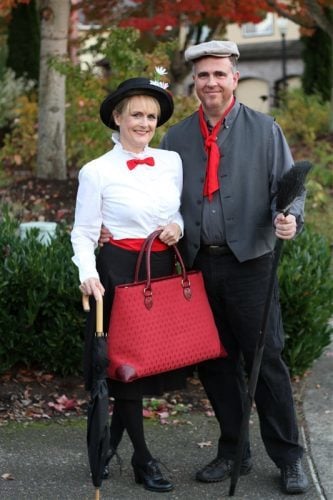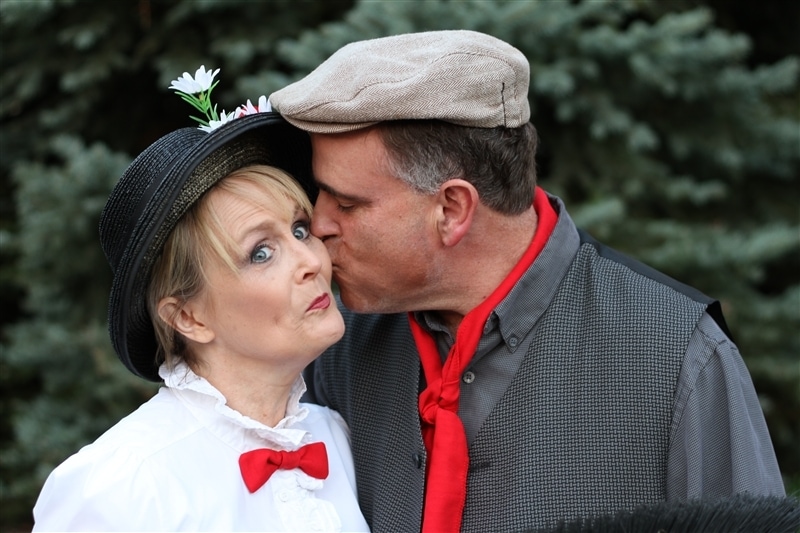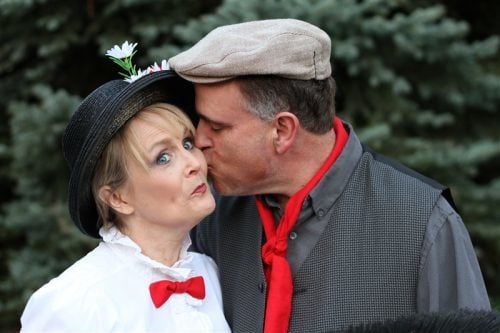 Thanks to my neighbor Katie for taking our picture!
I just have to share what my neighbor came dressed up as to the party we went to – here she is.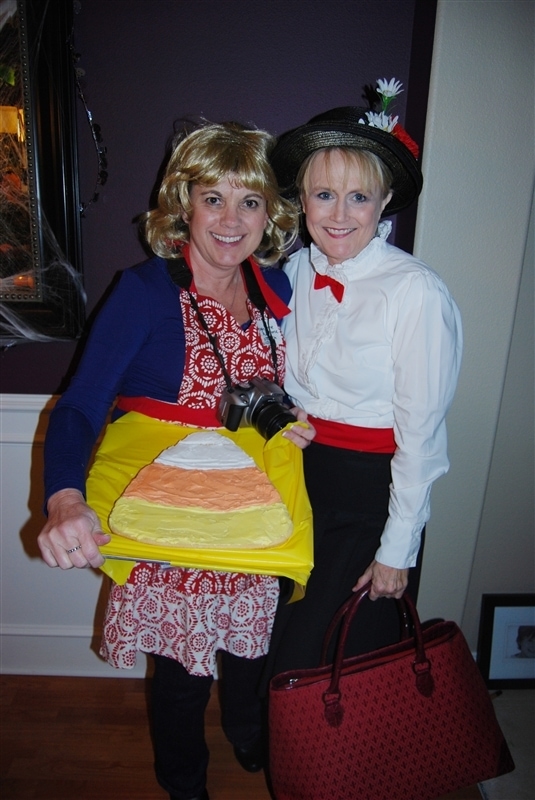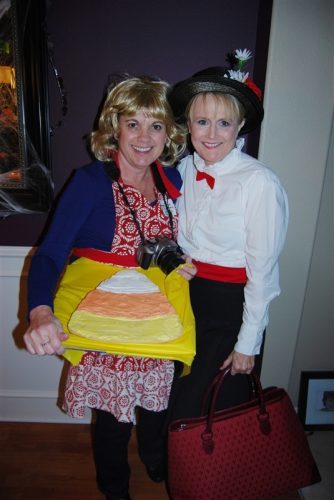 Can  you guess who she is???