Using items I had at a home and a quick trip to Goodwill and Target I created an easy and inexpensive Mary Poppins Costume along with her friend Bert.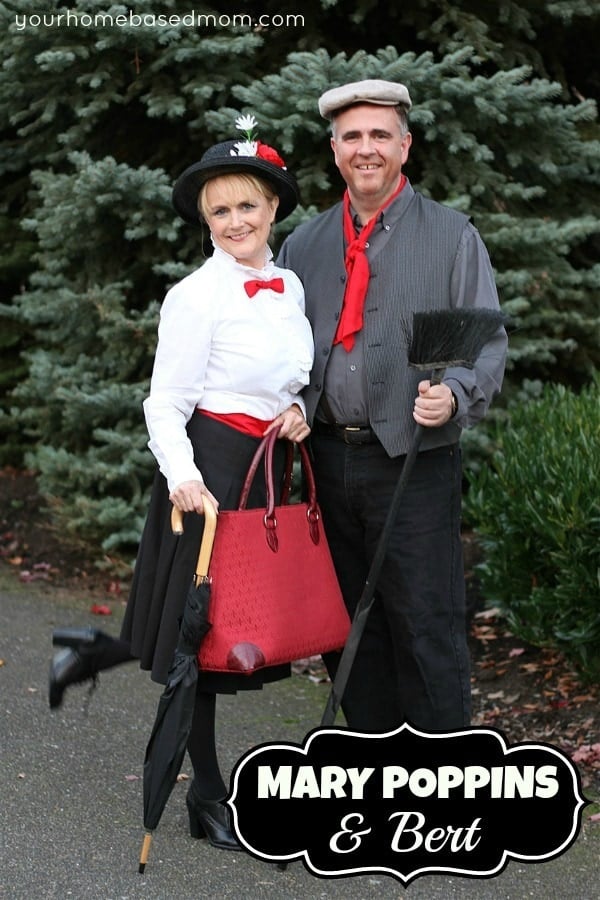 Jim and I don't usually dress up for Halloween but we were invited to a costume party so we had to figure something out.
Thanks to a little help from Pinterest I put together this Mary Poppins Costume as well as Bert. Here we are!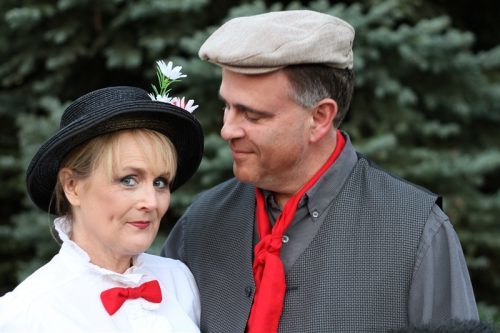 I managed to put both of our costumes together with items we already had (Jim's shirt, pants and shoes) and a few trips to Goodwill and Target.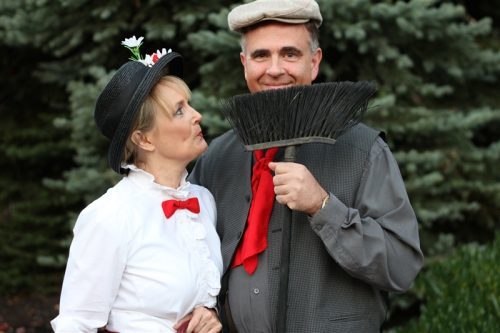 Mary Poppins Costume
My skirt, blouse, red bag, hat and Jim's vest came from Goodwill.  My hat was originally natural straw but I just grabbed that bottle of spray paint and gave it a couple of coats.  The flowers are from the Dollar Store.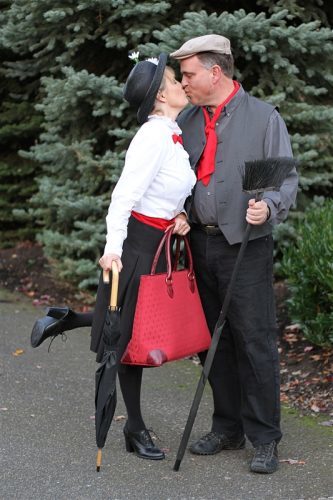 I found my Mary Poppins costume shoes at Target as well as my black tights and umbrella.  We borrowed Bert's suspenders and cap from friends.  I made my red tie, belt, and Bert's scarf then we grabbed a broom from the shed and we were pretty much ready to go.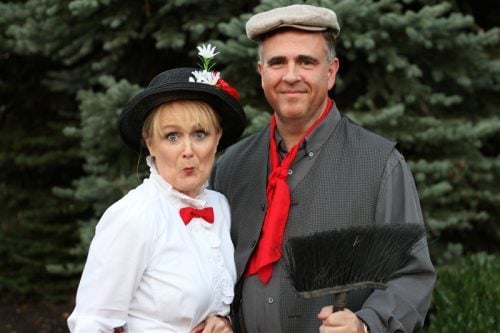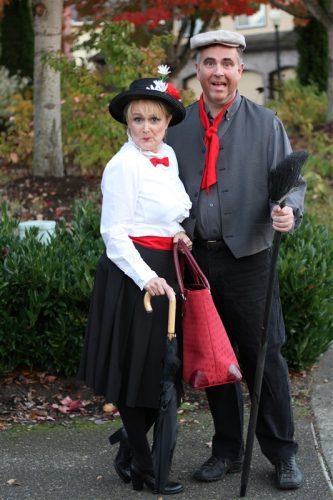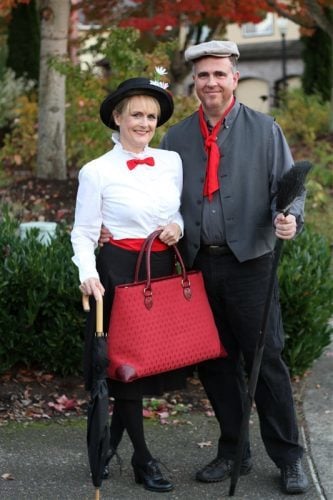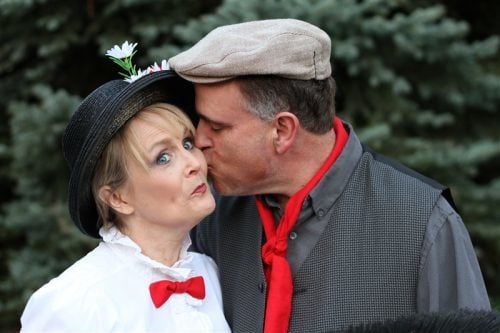 Thanks to my neighbor Katie for taking our picture!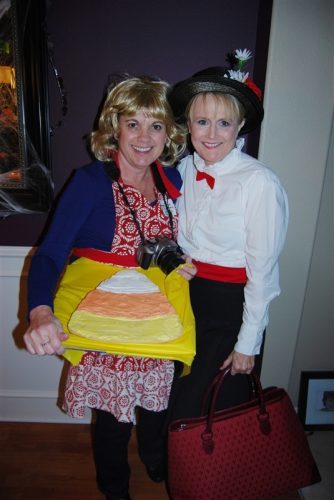 I just have to share what my neighbor came dressed up as to the party we went to – here she is.
Can you guess who she is???
For all of my other favorite kitchen products and tools visit my Amazon Store.
Did you know I wrote a cookbook? Check out the Holiday Slow Cooker Cookbook for 100 delicious recipes.
Couples Costumes
Dressing up as a famous couple has become a fun empty nester tradition for us since we first dressed up as Mary Poppins and Bert.  You can see our past year's costumes here: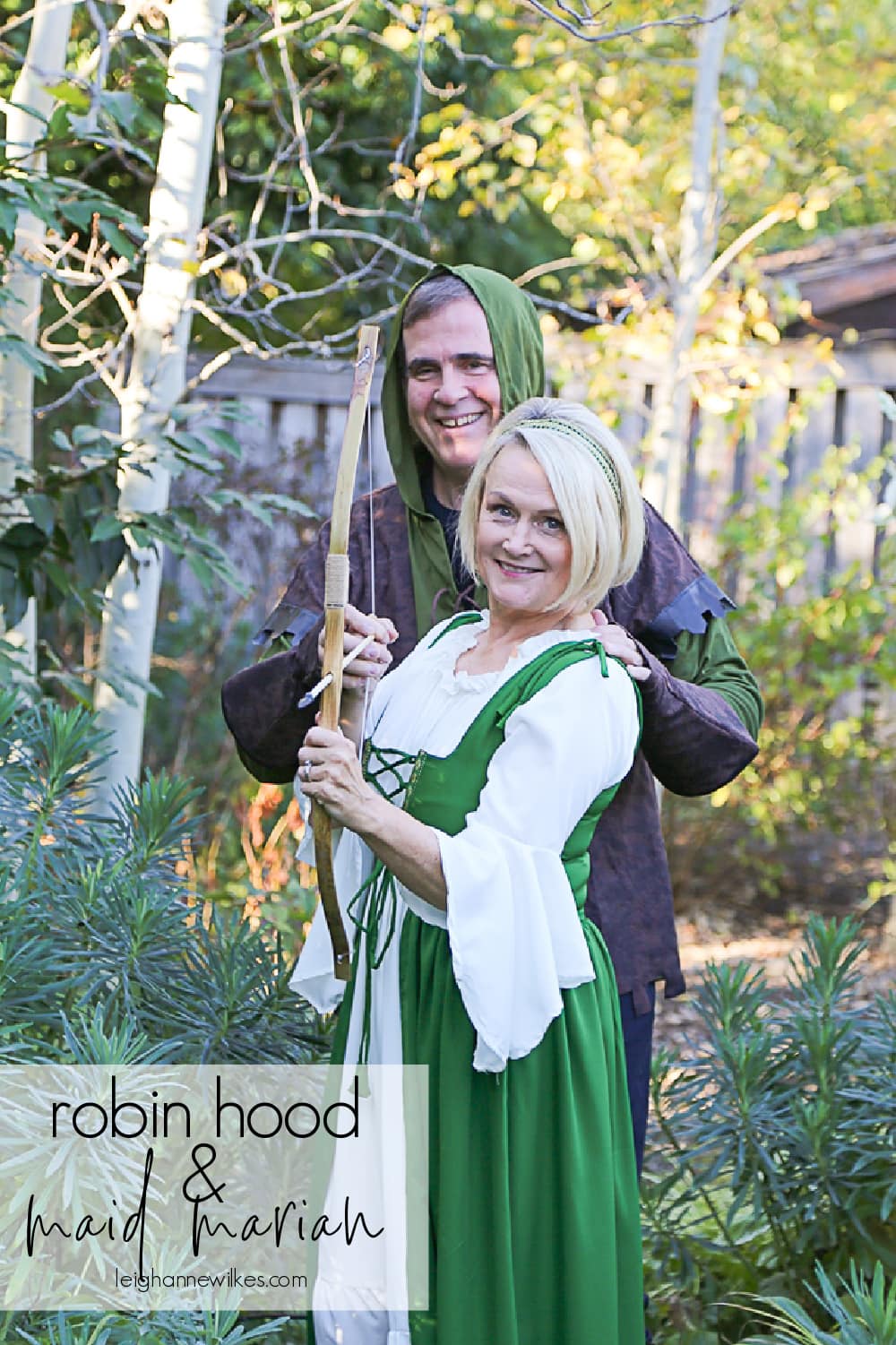 Marie Antoinette Couples Costume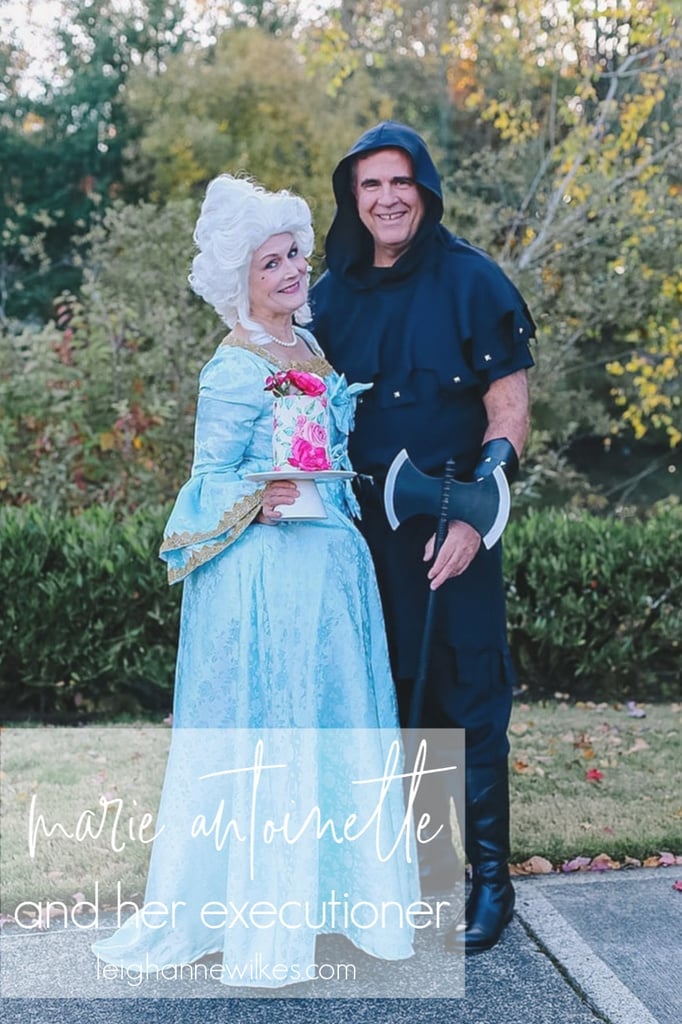 Mary Poppins Returns Couples Costumes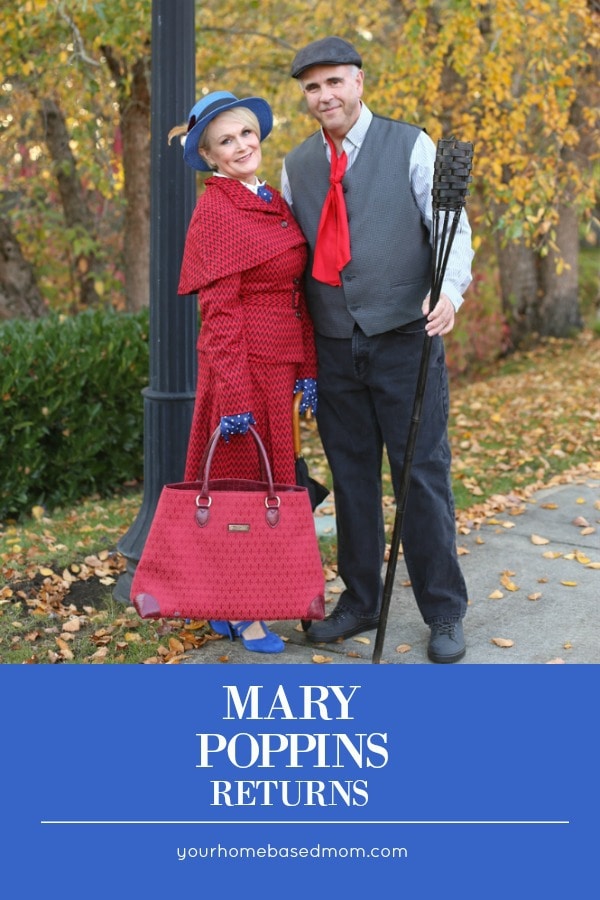 Morticia and Gomez Couples Costume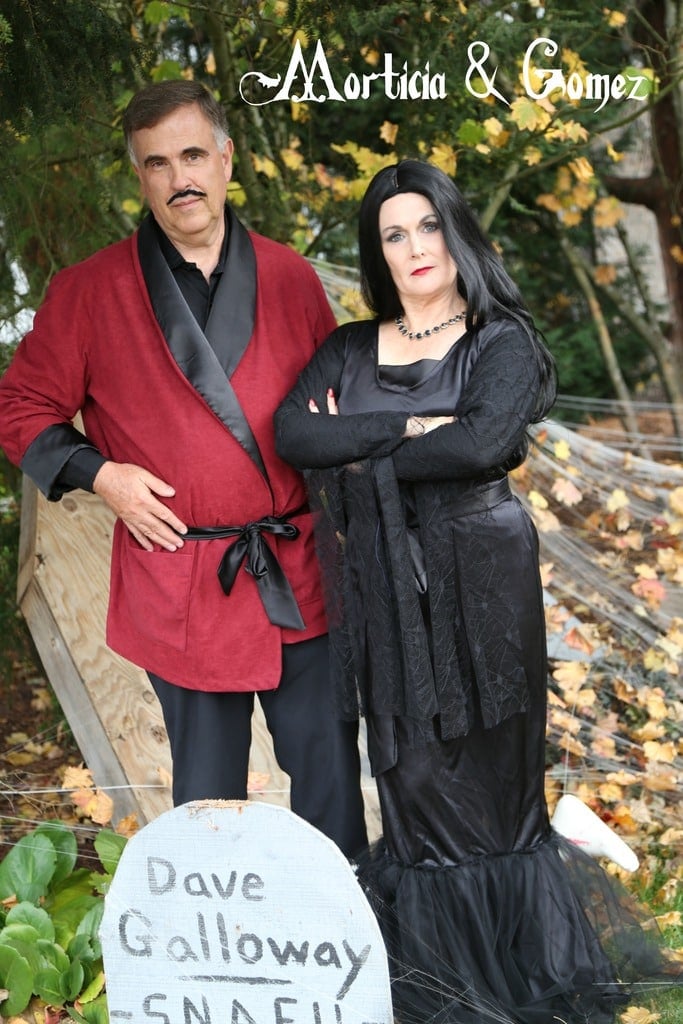 Bonnie and Clyde Couples Costume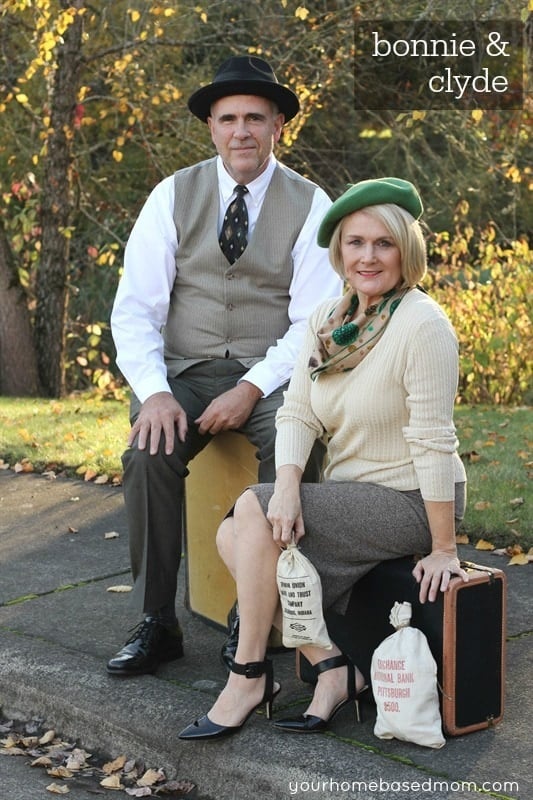 Clark Kent and Lois Lane Couples Costume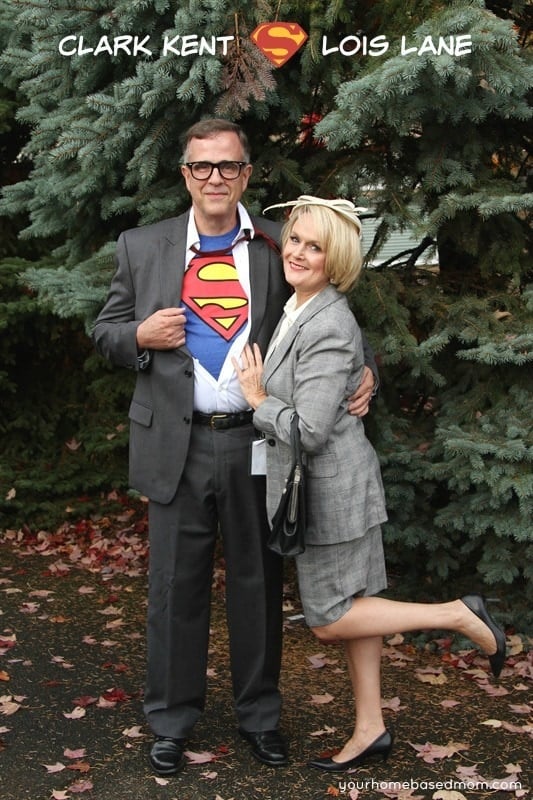 Lucy and Ricky Couples Coustume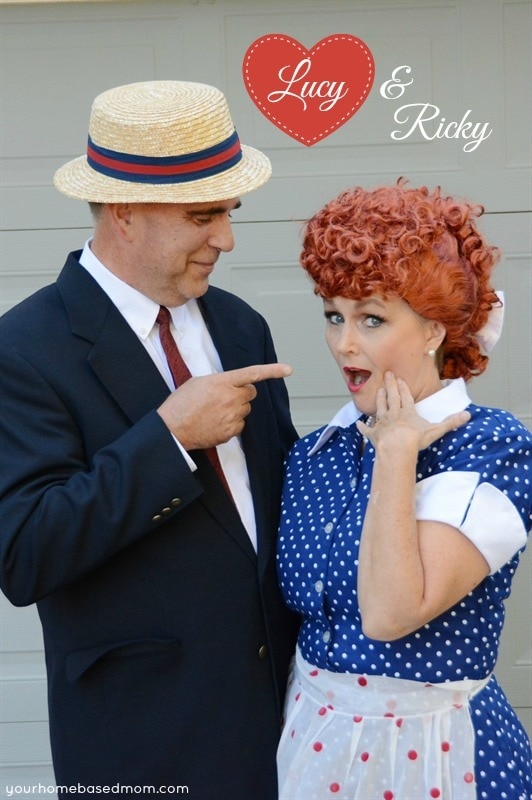 Popeye and Olive Oyl Couples Costume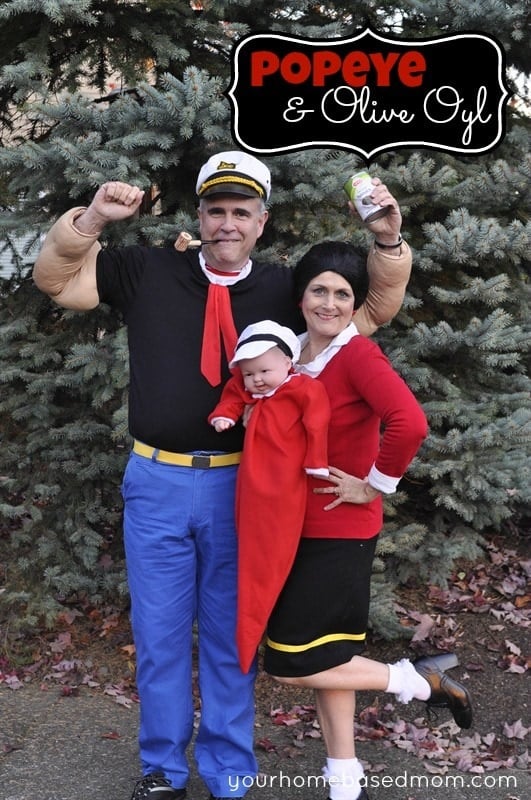 Cruella deVil and Horace Couples Costume