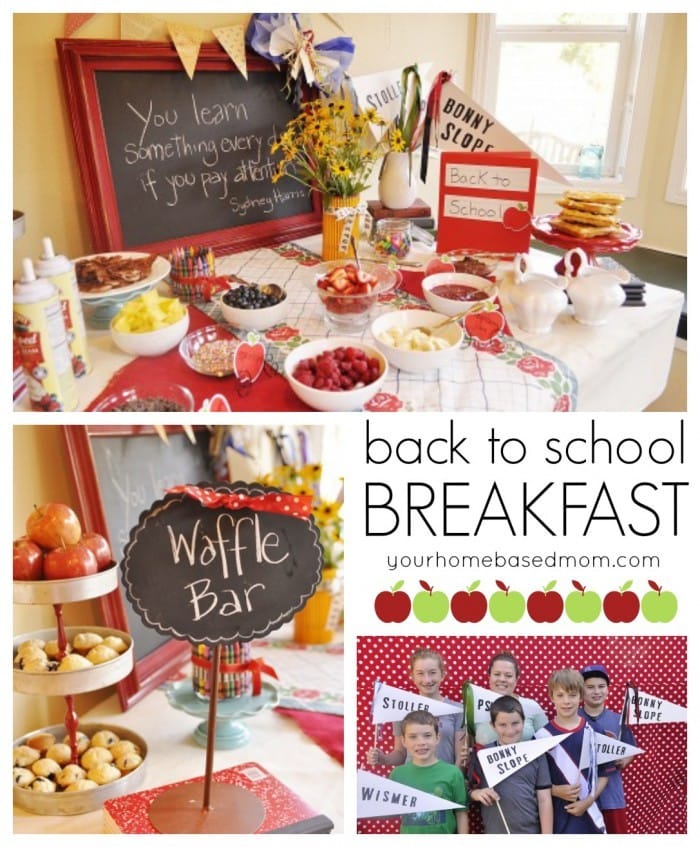 Today is the first day of school for kids here in Portland. Except there isn't anyone at my house starting school today. My college kids started last week and my law school kid started two weeks ago.
So I borrowed some kids to celebrate the first day of school around here. Monday morning Jim and I hosted a back to school breakfast for some of our neighbor kids.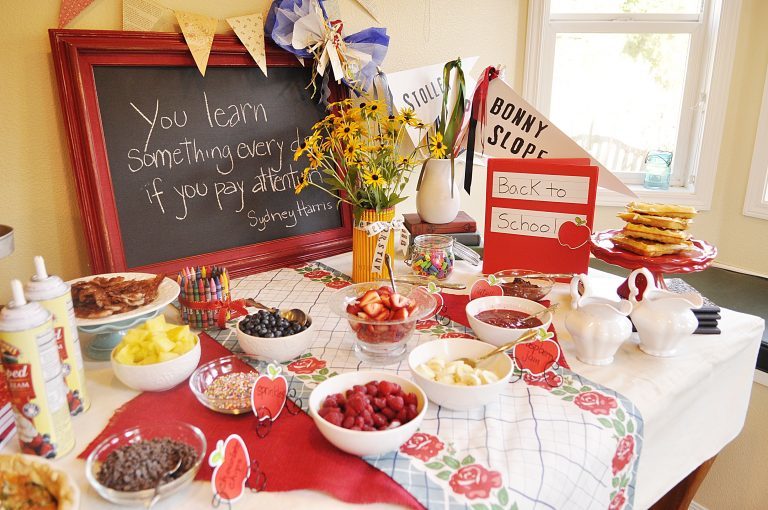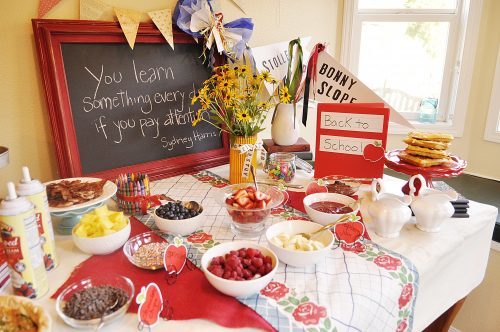 I made a quick trip to the Dollar Store for some decoration items and then combined them with things I had around the house.
I made pennant banners for each of the kids with the name of their school and ribbons in their school colors.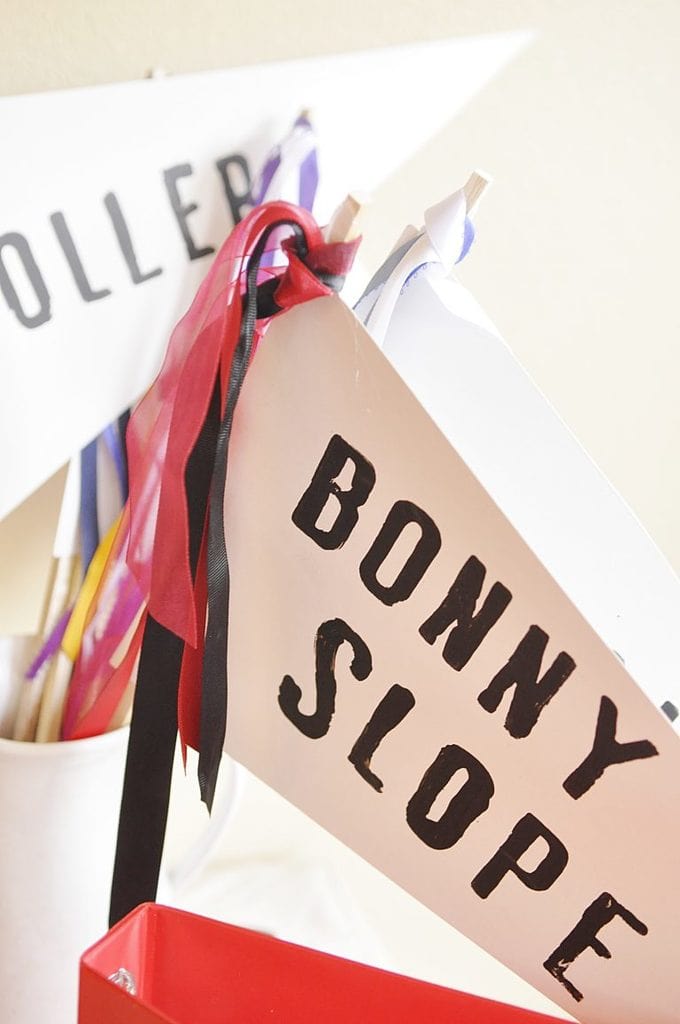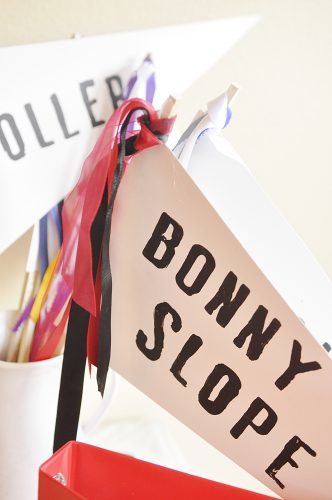 To decorate I used pencils, crayons, pencil erasers and a red binder – all from the dollar store.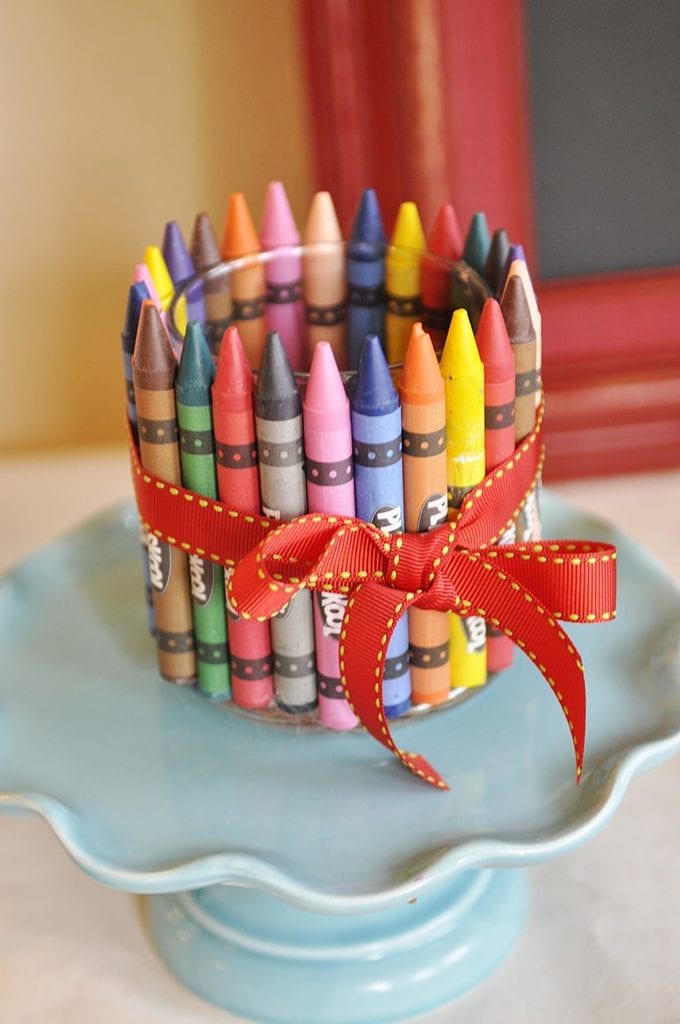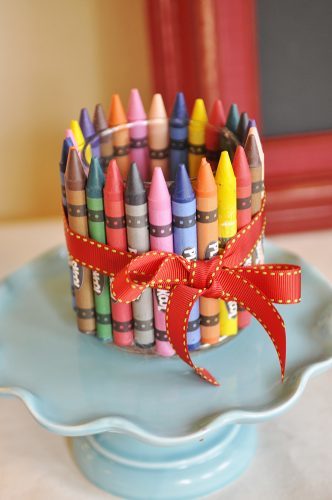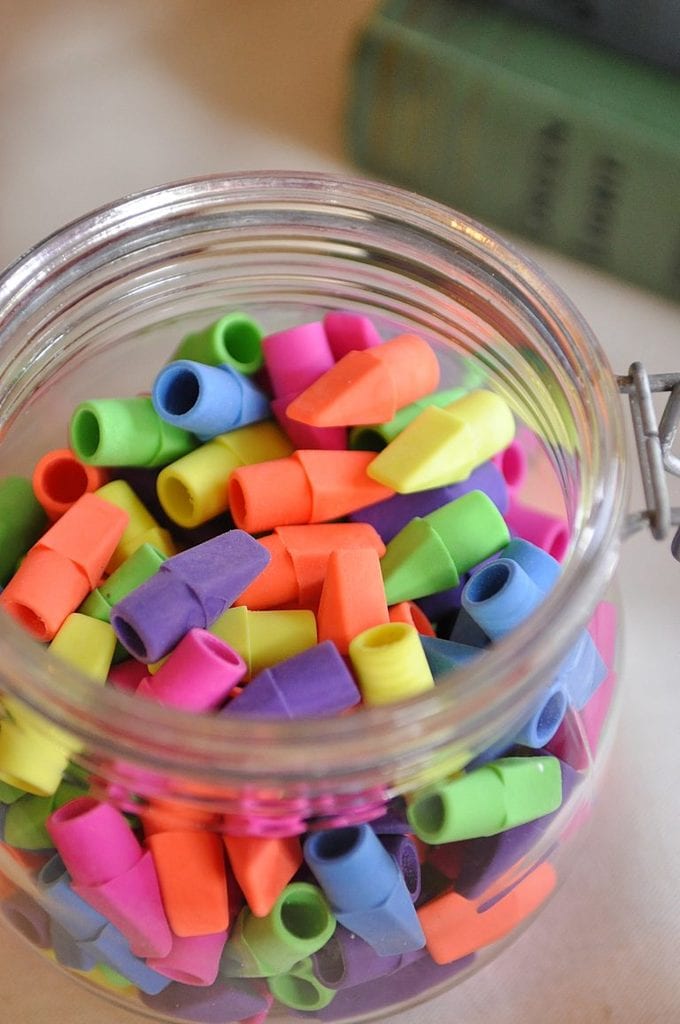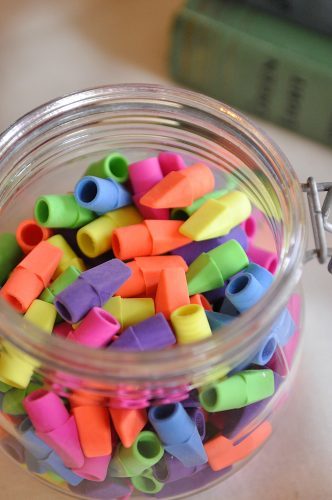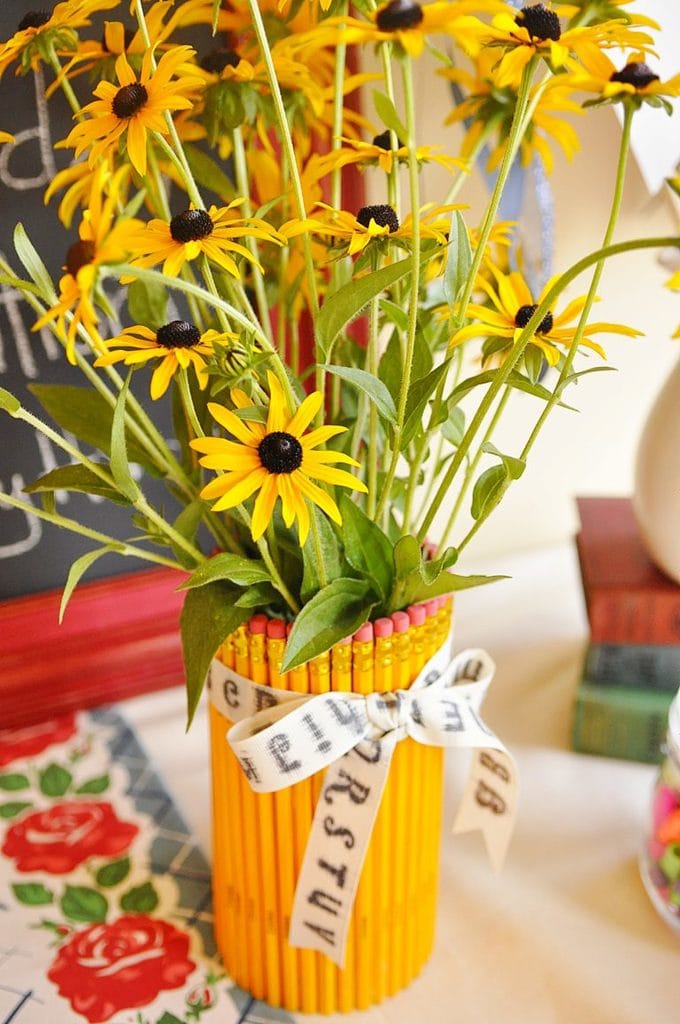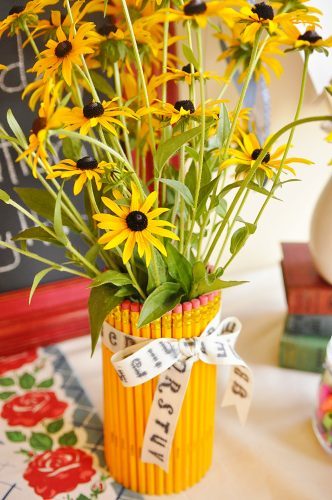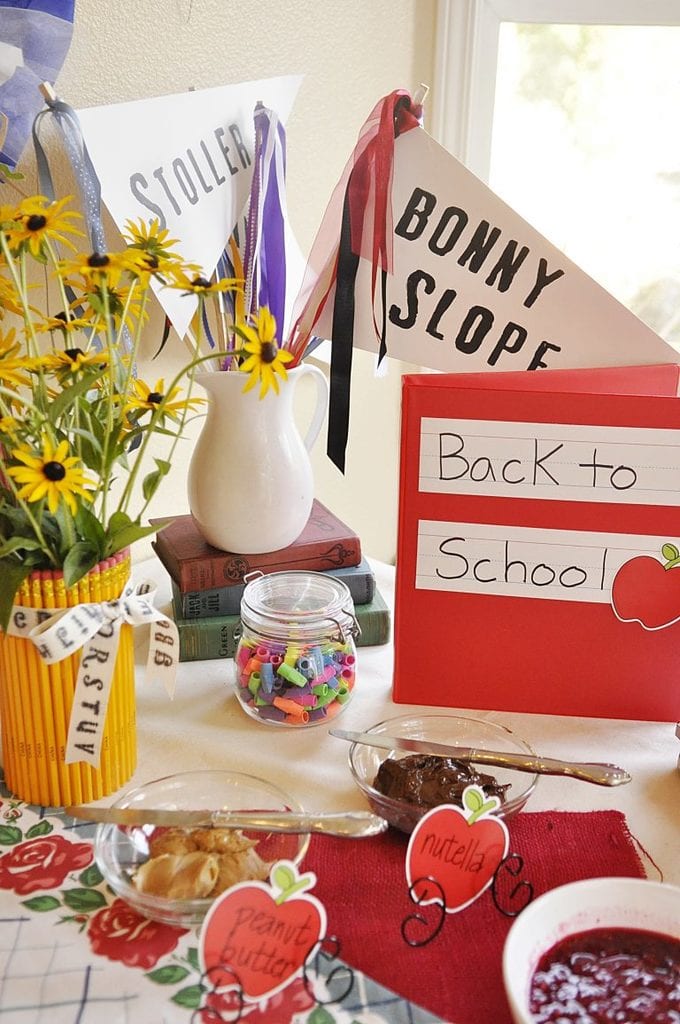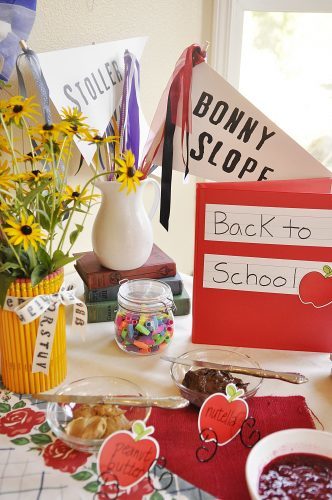 The cute little apples that I used as place cards were form the Dollar Store too – love that place!!
The menu was blueberry muffins, bacon, a yummy quiche brought by my neighbor and a waffle bar with all the trimmings.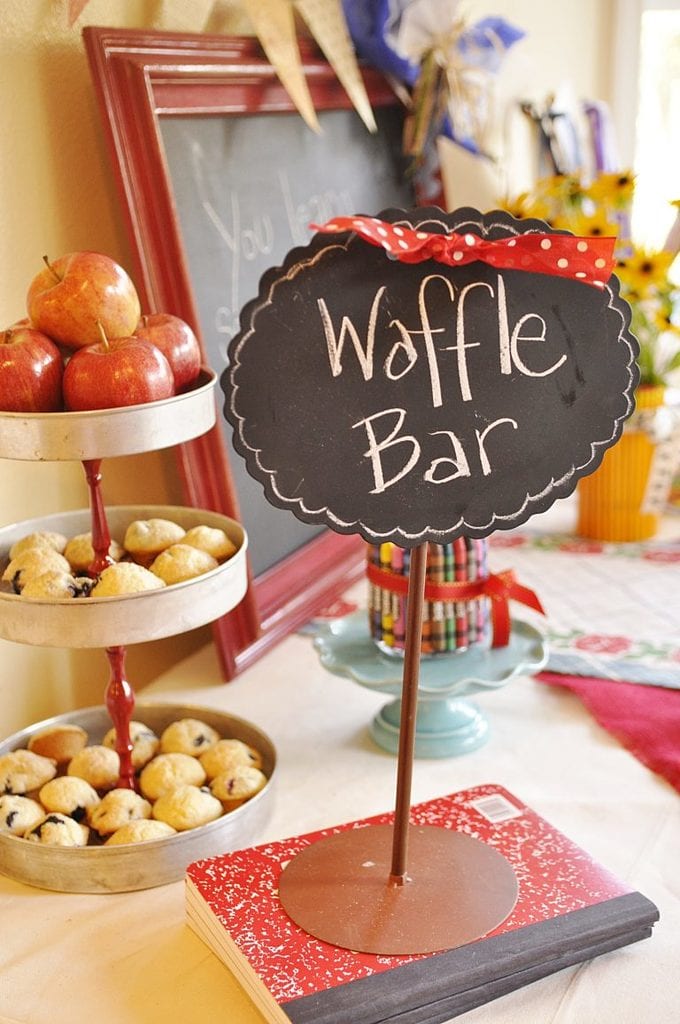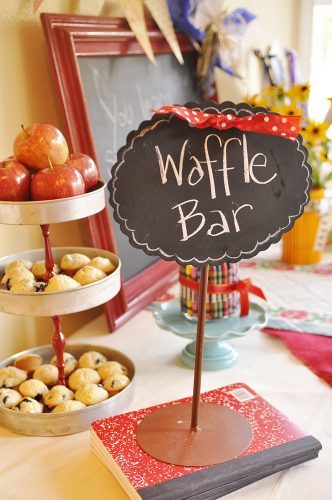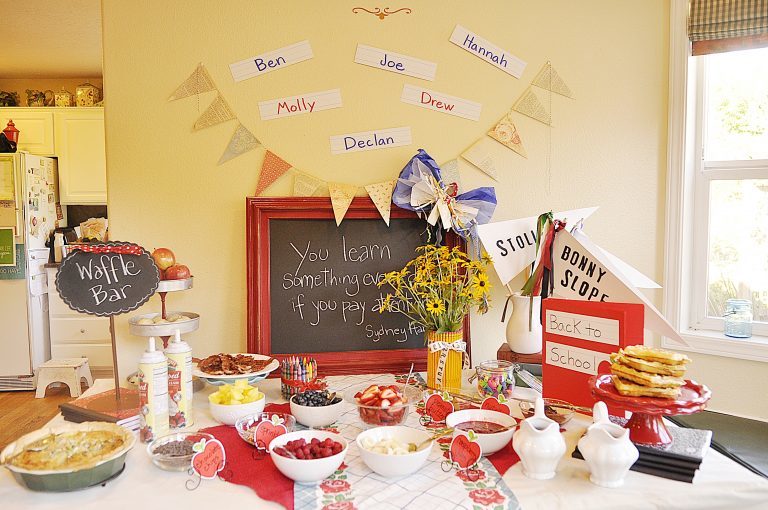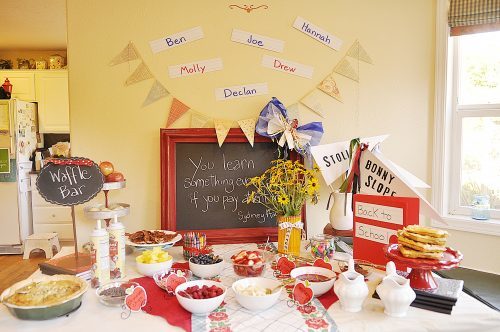 We used our family's favorite waffle recipe – overnight waffles! And of course there was Coconut Syrup to go on top along with maple syrup.
There was also peanut butter, bananas, nutella, raspberry jam, mini chocolate chips, sprinkles, blueberries, pineapple, strawberries and raspberries and of course – whip cream!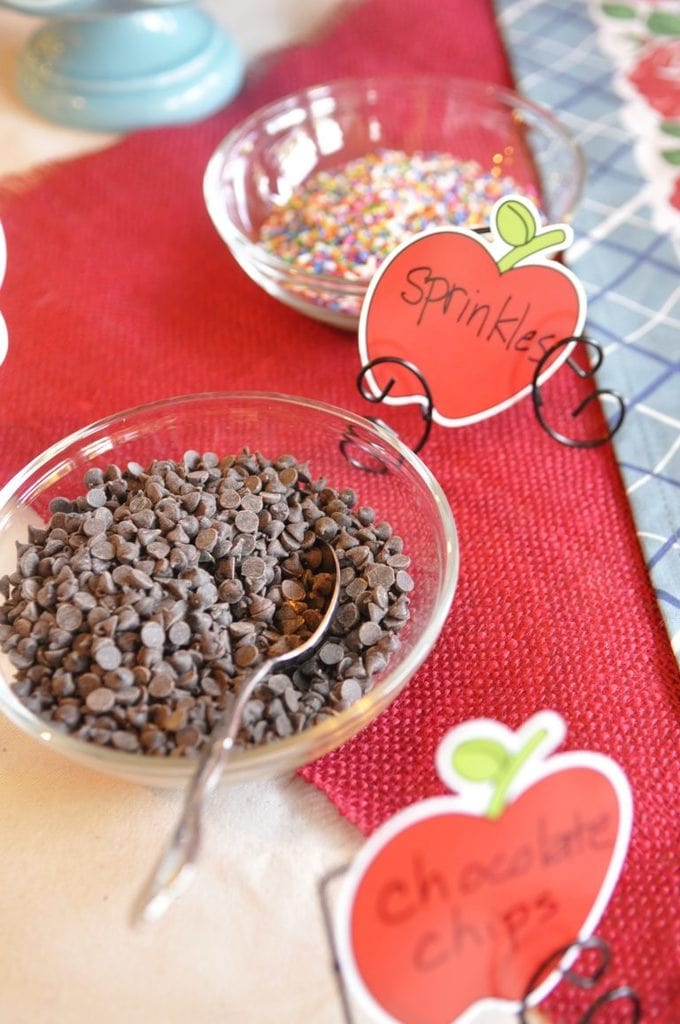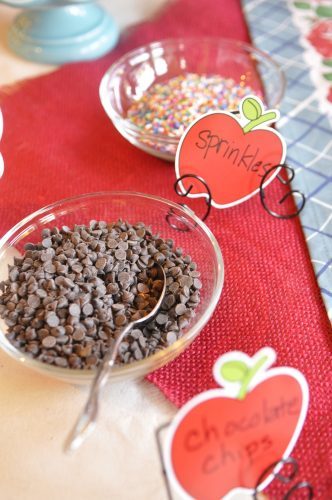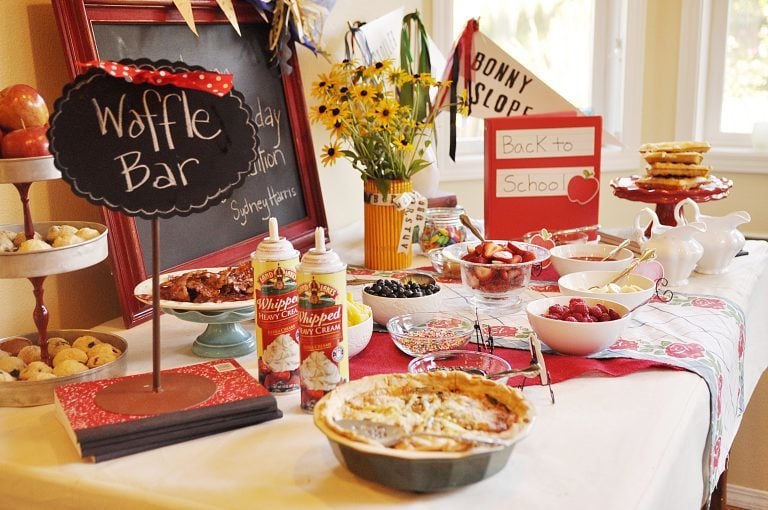 I look for any excuse to use my collection of cute little milk bottles so we served the juice and sparkling cider in them.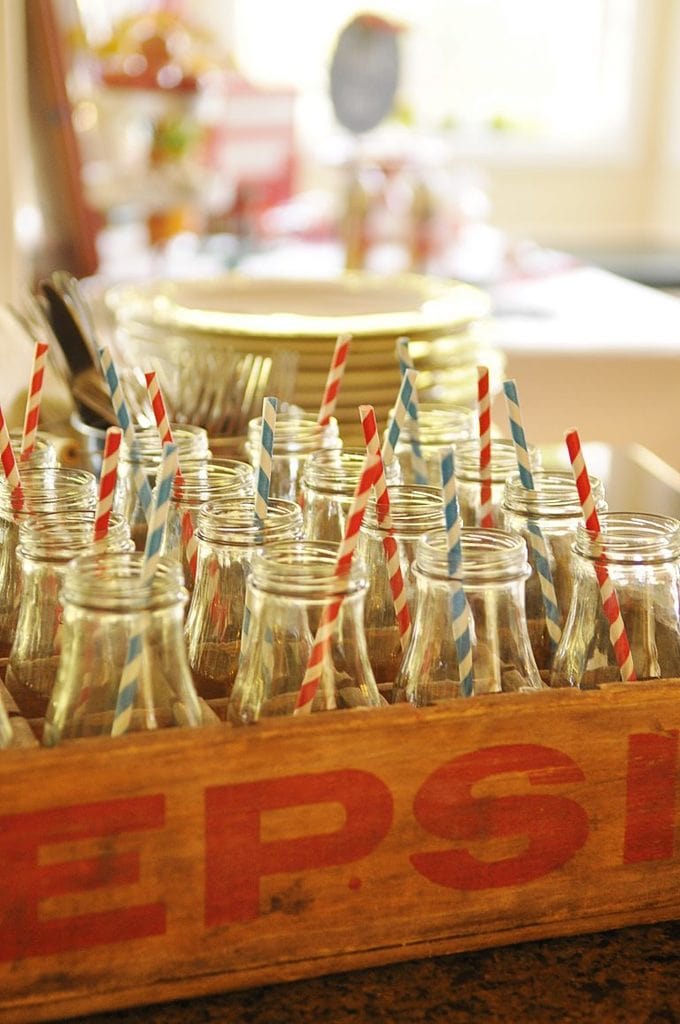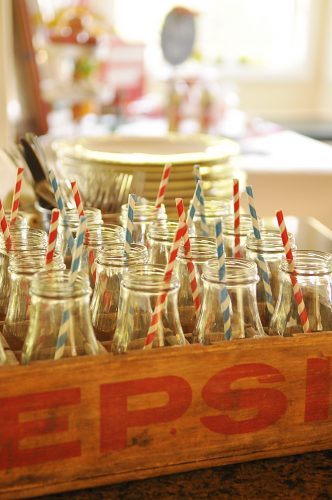 I also love using my chalkboards for decoration with a saying appropriate to the occassion.
The best part is just watching what combination the kids come up with!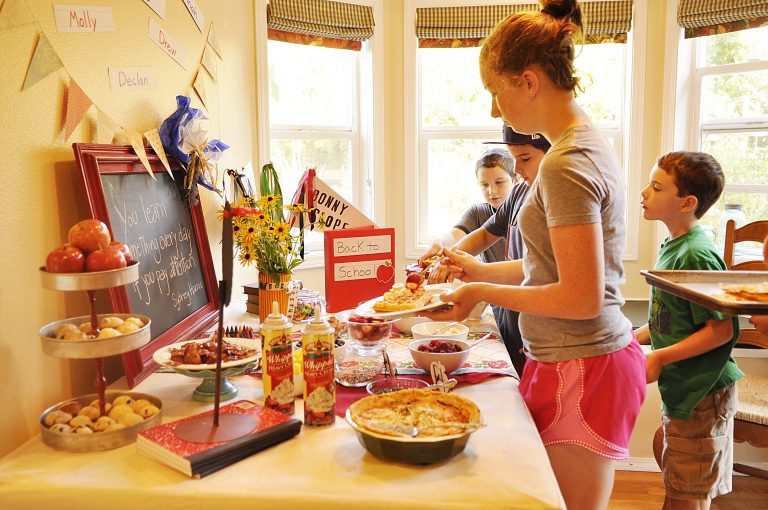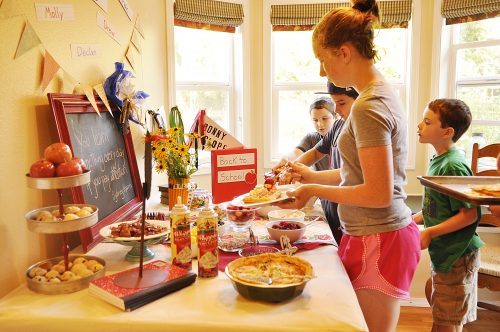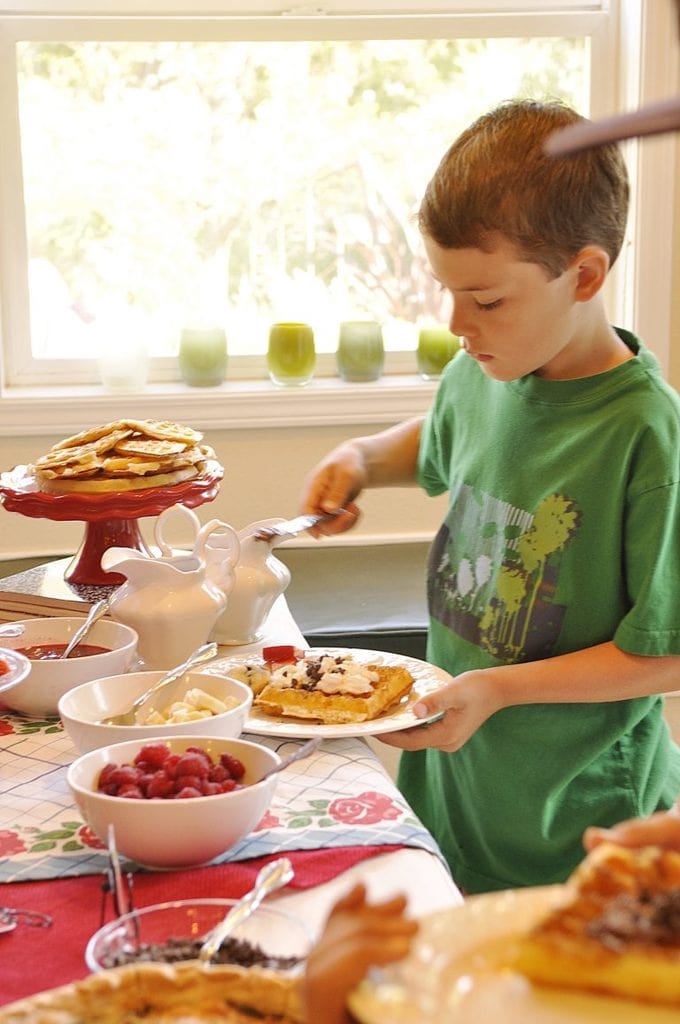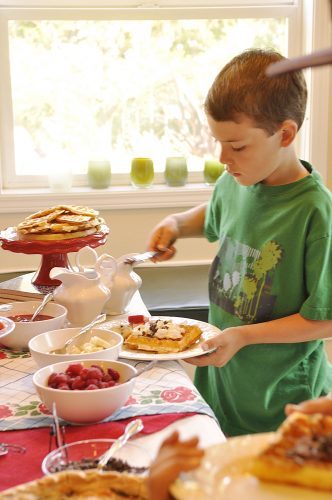 I love the visiting with my neighbors part too.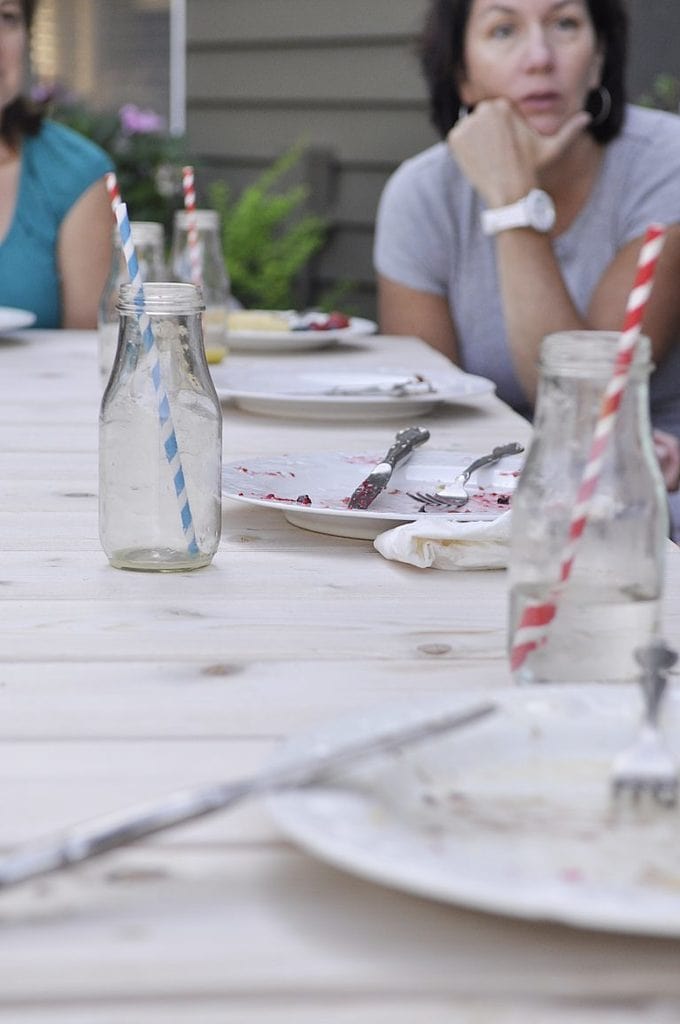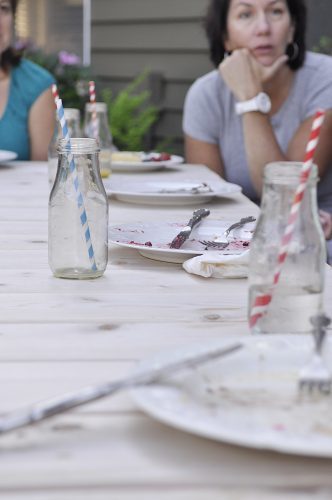 And then what would a back to school breakfast be without some back to school photos!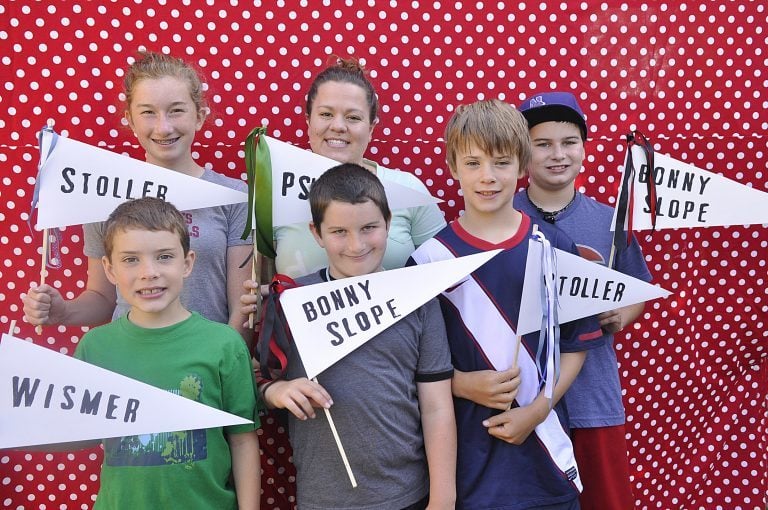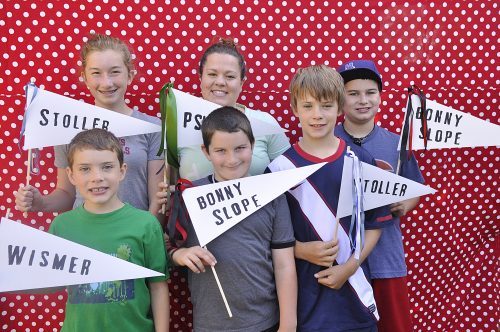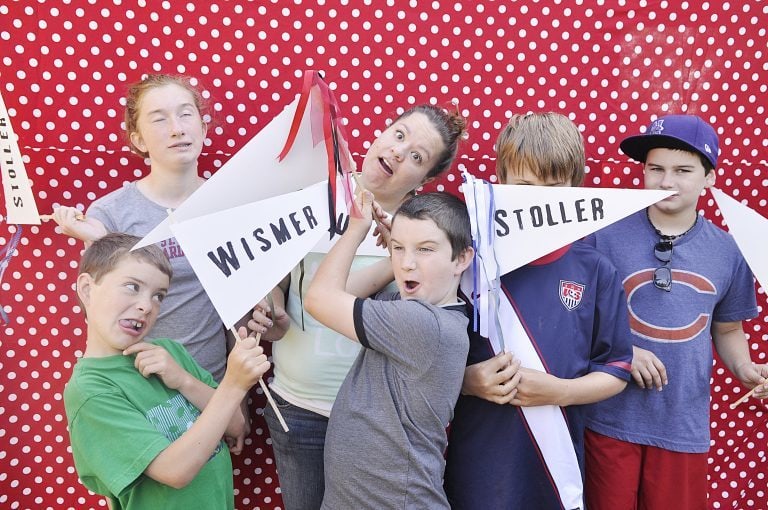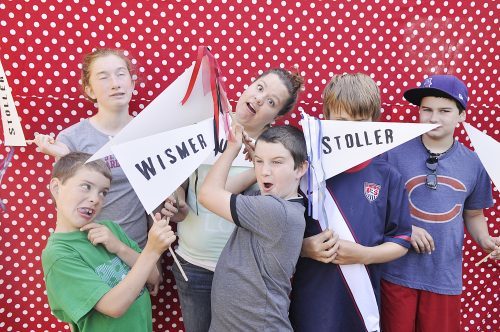 I even hung up our 18 year old back to school banner. As you can see it is a little worse for wear and I think it needs to be retired but we had to have one more photo in front of it!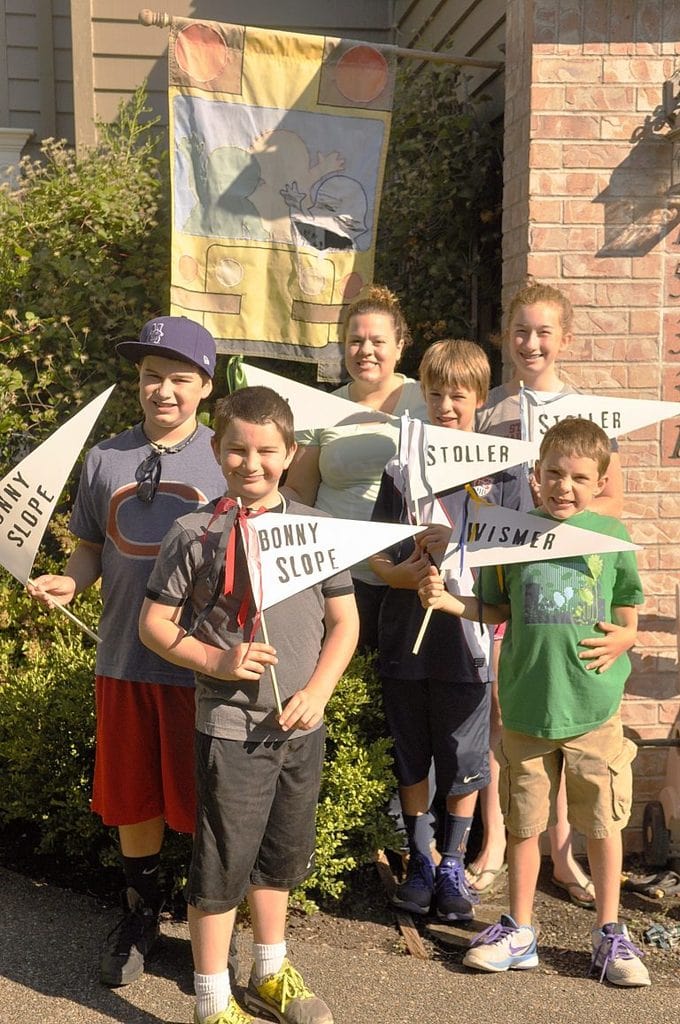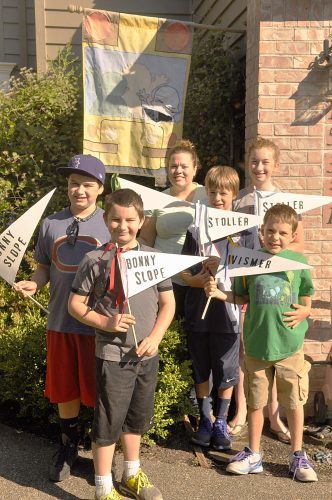 And you know when you have boys and whip cream – this is what you get!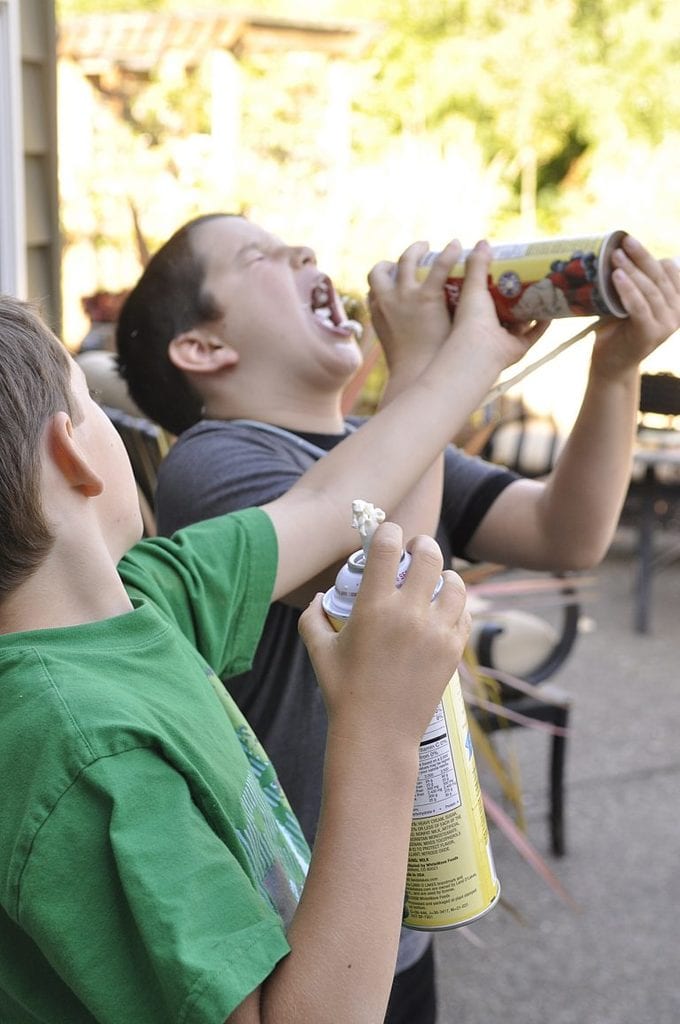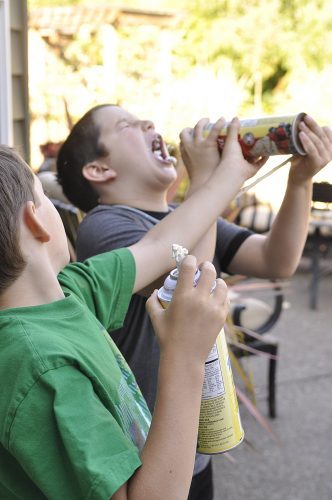 When Declan's mom asked him what he was doing, I loved his response! "Jim said I could!"
Happy First Day of School!!
PS – One thing I am not going to miss? Making lunches every day!!!