The perfect couple costume idea.  They're creepy and they're kooky, mysterious and spooky,  They're altogether ooky,  The Addams Family!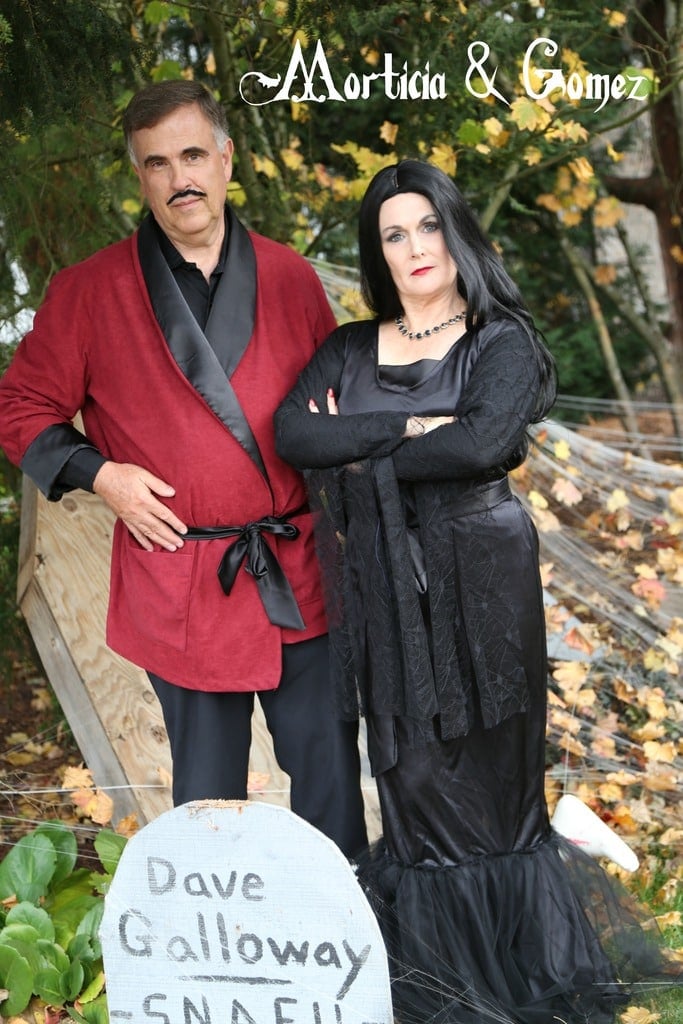 This year I struggled a bit in deciding which famous couple costume we would dress up as for Halloween.  This is our seventh year as empty nesters dressing up.  It's become a fun tradition but this year with lots of travel and the cookbook release I was running out of time.  As a kid one of my favorite shows to watch was The Addams Family so I decided Morticia and Gomez would be a perfect couple costume.  When one of my kids saw our photo they wanted to know why Jim was dressed up as Hugh Hefner!  Gomez was really the trend setter when it came to smoking jackets, not Hugh!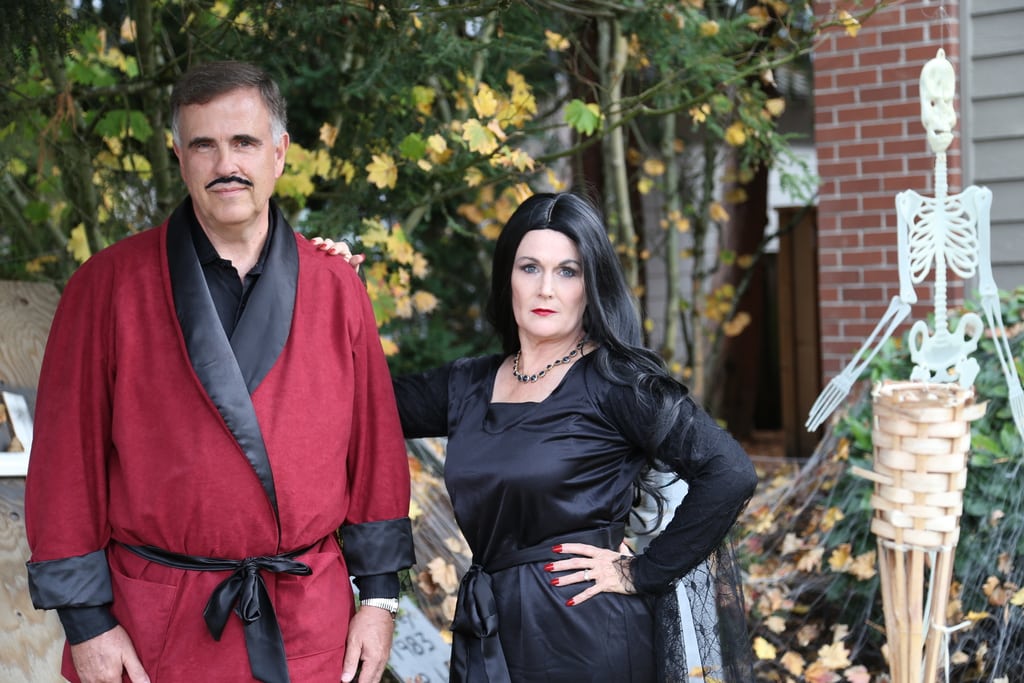 Black is really not my color and I much prefer myself as a blond but wearing a long black wig is kind of fun although I'm not sure how people with long hair manage it all!!
I bought my wig and dress off of Amazon. (see links below)  I altered the dress a bit by lining the sleeves, adding the netting to the bottom and also added a belt.  It was a little low in the front so I added a little fabric there too.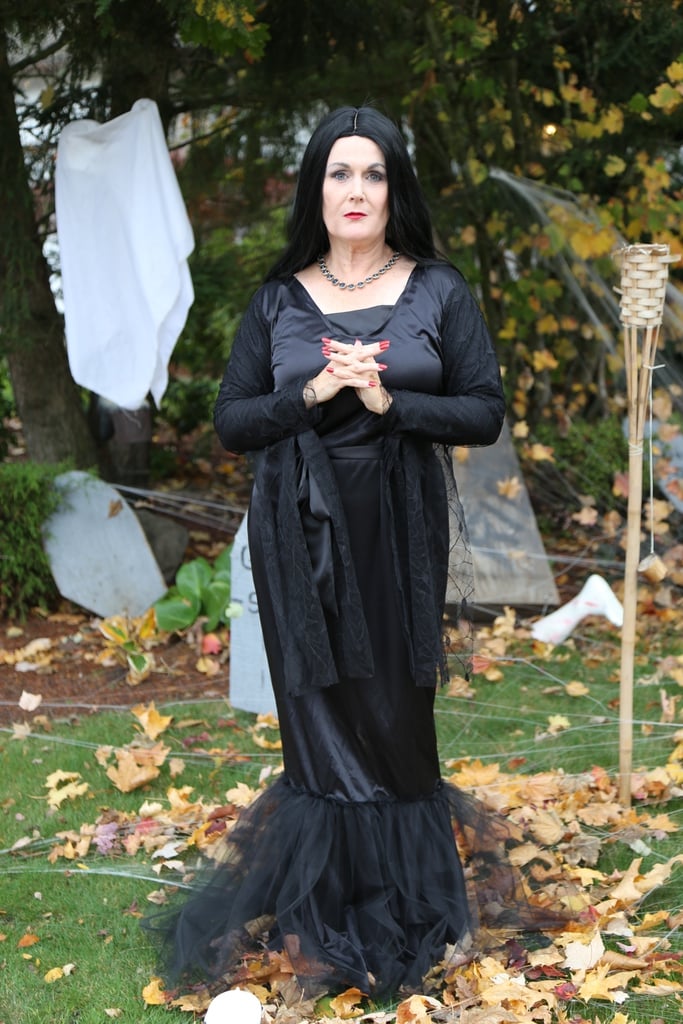 It's hard to buy smoking jackets these days, not sure where Hugh got his, but I found a vintage pattern for one on etsy and bought that and made my own.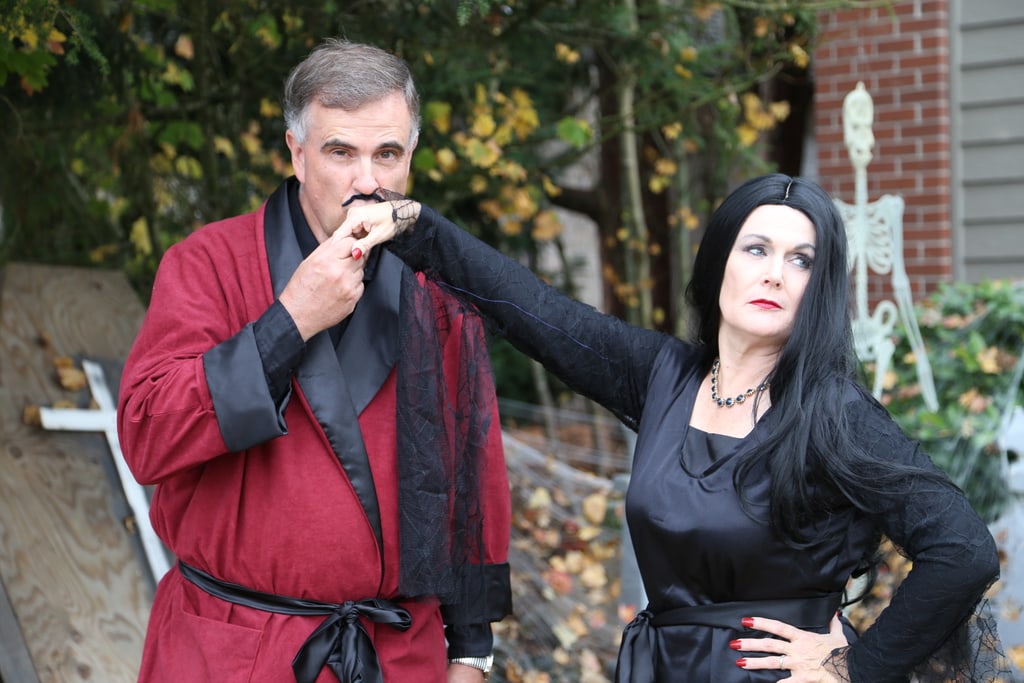 Jim wore his own black shirts, pants and shoes.  The mustache came from Amazon too!  We borrowed our neighbors Halloween graveyard for the photos.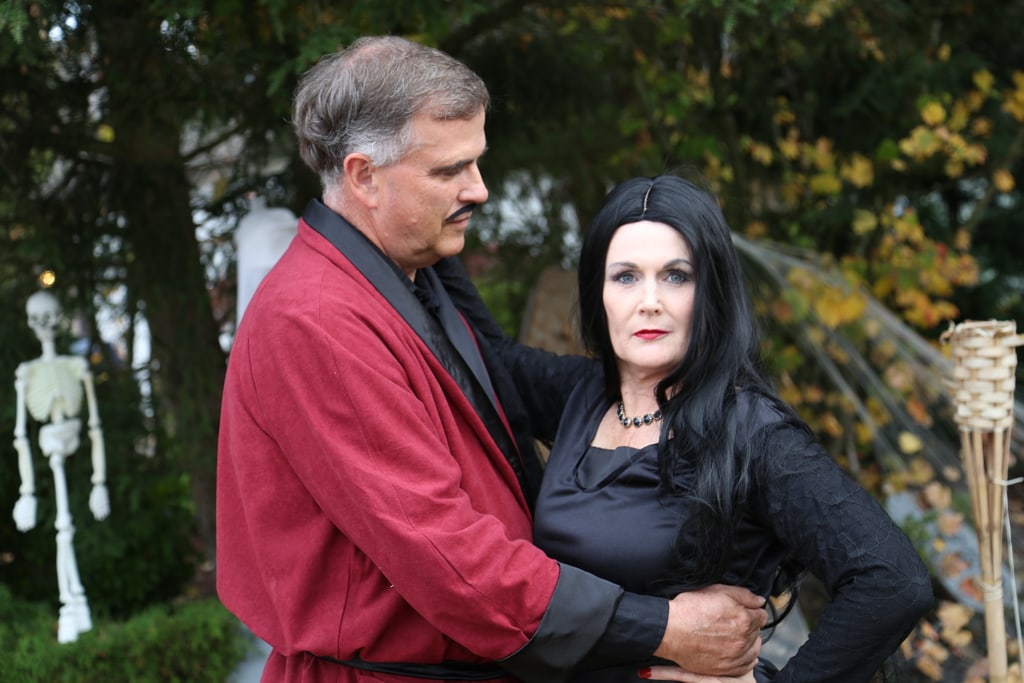 It was a little bit spooky and a little bit kooky!  And I can't get that darn song out of my head – snap, snap!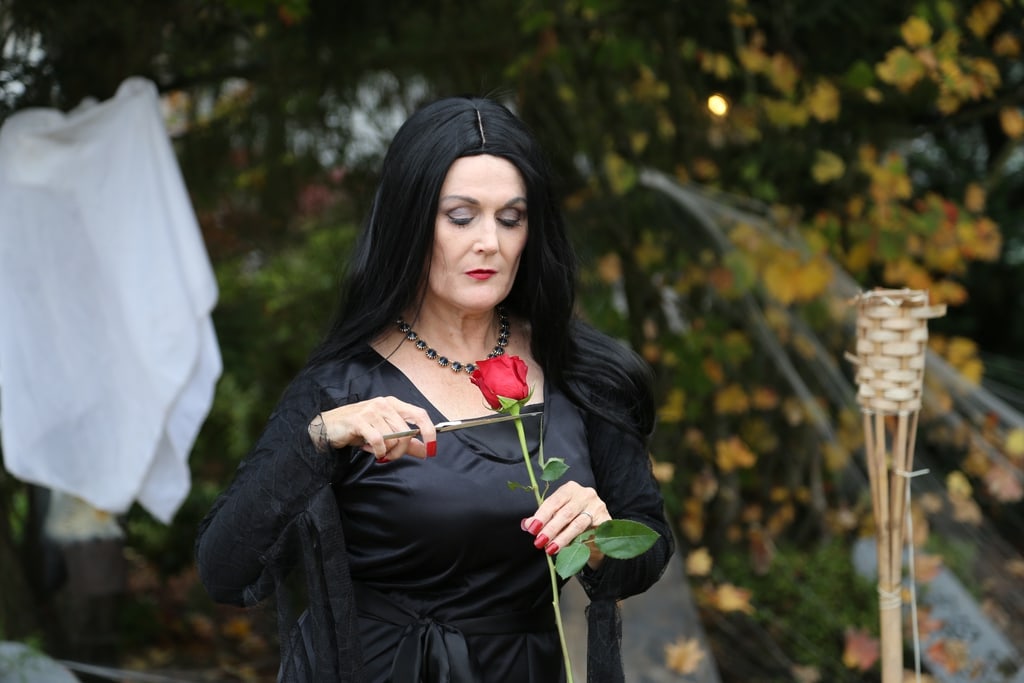 Anyone else remember how Morticia use to cut the flowers off the roses and just put the stems in the vase!?   She also likes cutting out paper dolls with three heads and making sweaters with three arms, collecting the mail from the hand-in-the-box Thing, and cooking unusual concoctions for her husband; including eye of newt.  Jim was wishing we had an old fashioned mop that he could have carried around as Cousin Itt.
Morticia Wig – Morticia Dress –Mustache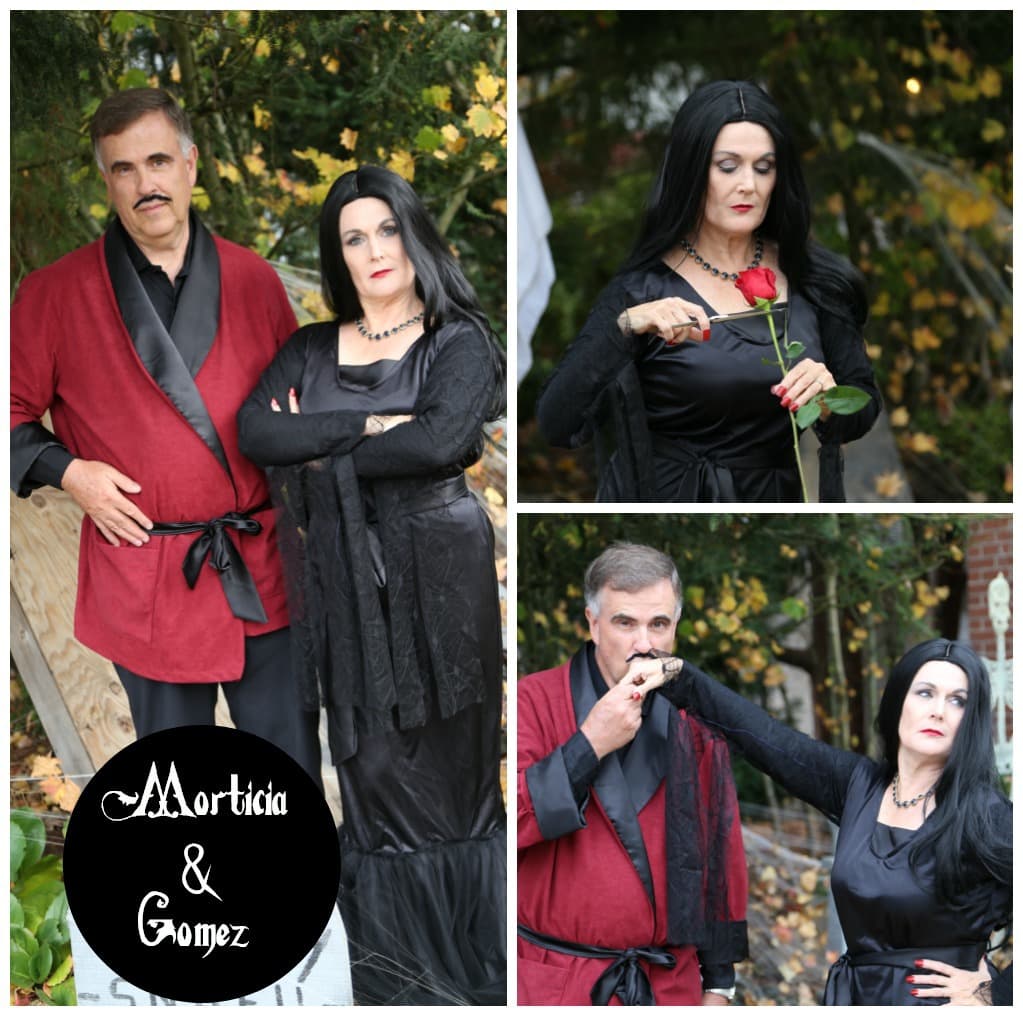 Here are our past year costumes: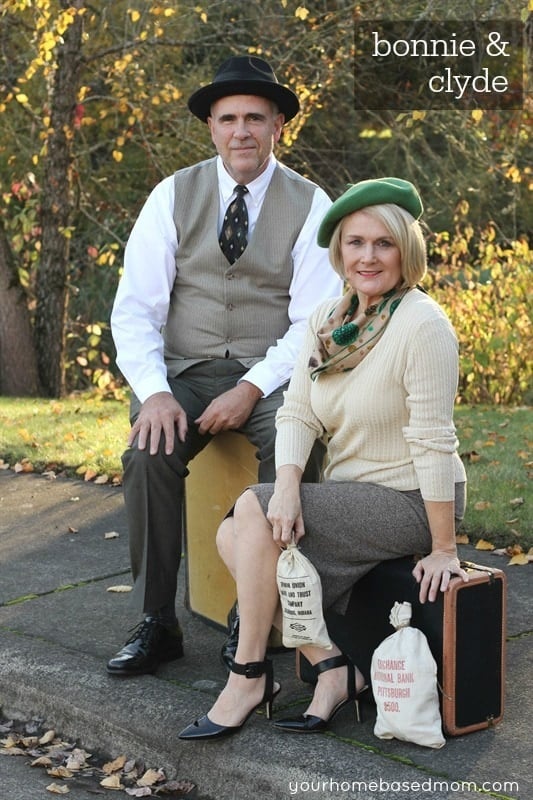 2015 – Clark Kent and Lois Lane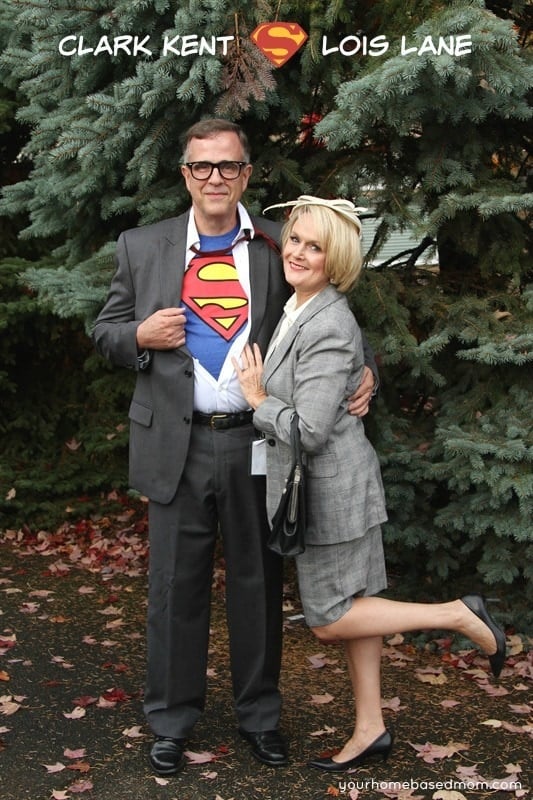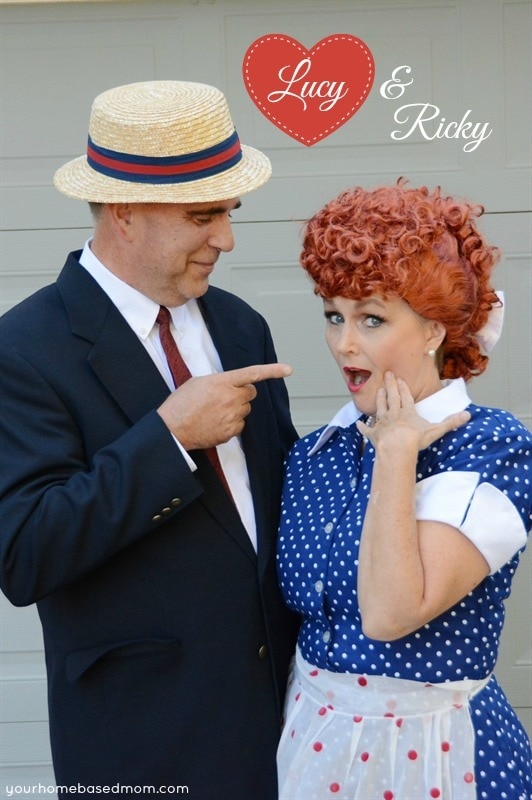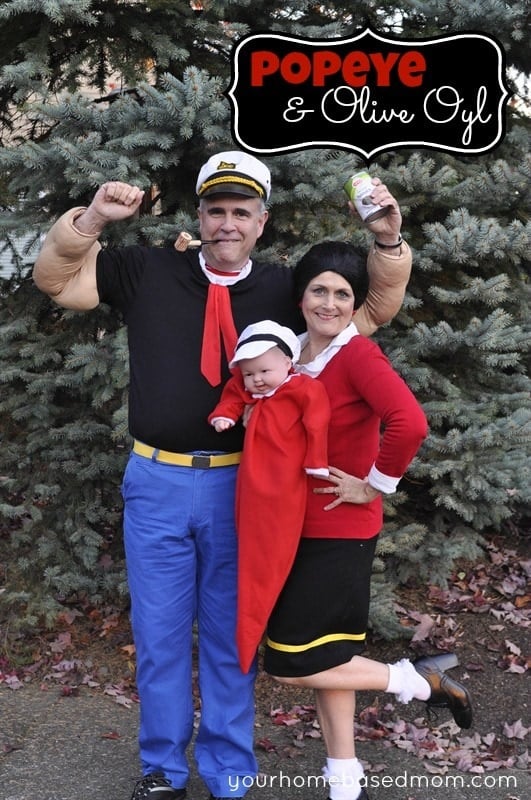 2012 – Cruella deVil and Horace