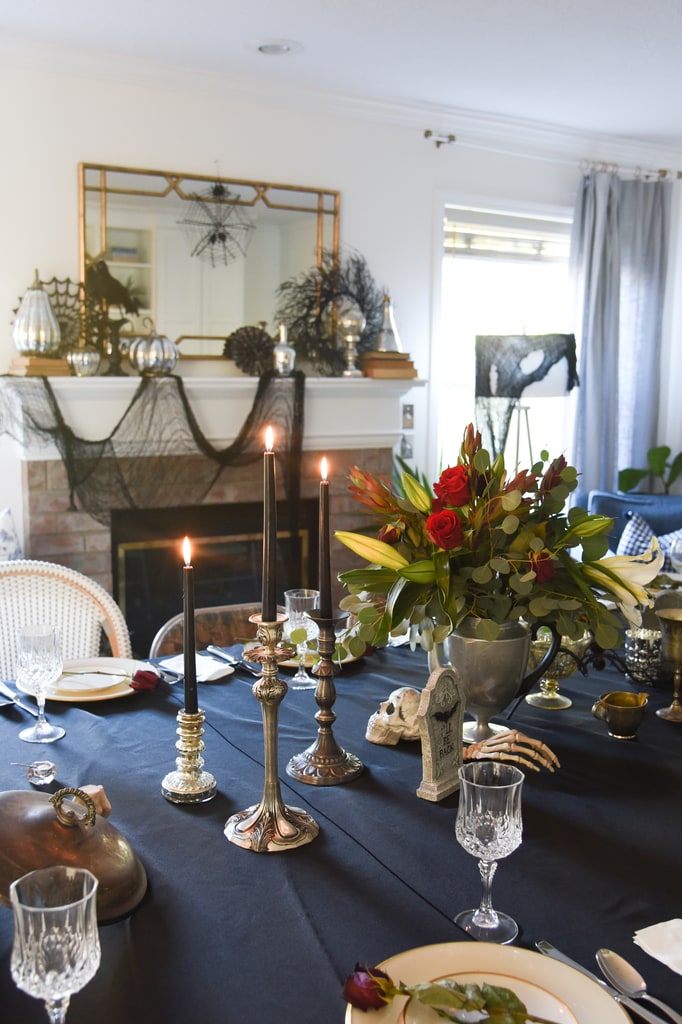 Hosting a Couples Halloween Dinner Party has become one of my favorite new Halloween traditions since becoming empty nesters.
One of the fun things about being an empty nester is establishing new traditions, especially for the holidays. I have found that the hardest time to be an empty nester is during the holidays, holidays when your kids don't come home to visit and Halloween is one of them. I have always loved Halloween and use to spend hours making my children homemade costumes and hosting Halloween parties for their friends and so when my kids grew up and left home I missed it. So several years ago I started the tradition of our neighborhood Halloweenie Roast.
Another post children tradition we have started is dressing up as a famous couple for Halloween. I shared this year's costume with you yesterday.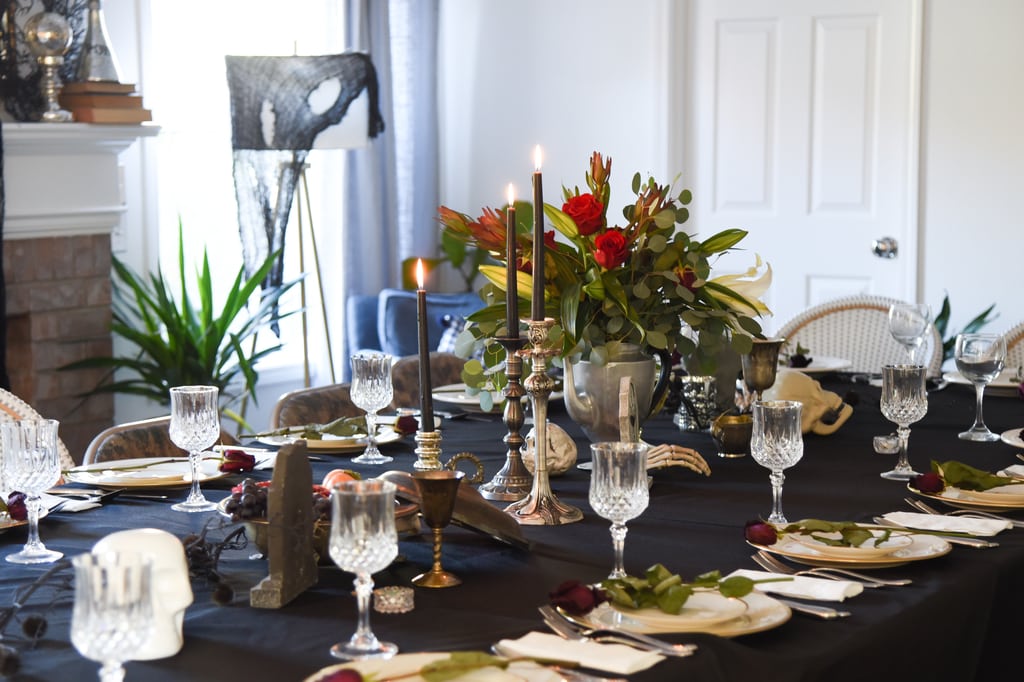 Last year I decided it was time for another new post children holiday tradition. We hosted our first Couples Halloween Dinner Party. Our guests were all empty nesters and a few with teenagers still at home. We asked them all to dress up and everyone but one came in costume. It was so fun and I was so impressed with some of the costumes. A few of my friends went all out!! It was so fun we decided to make it a yearly tradition!
The party was also a good excuse to get my mantel decorated!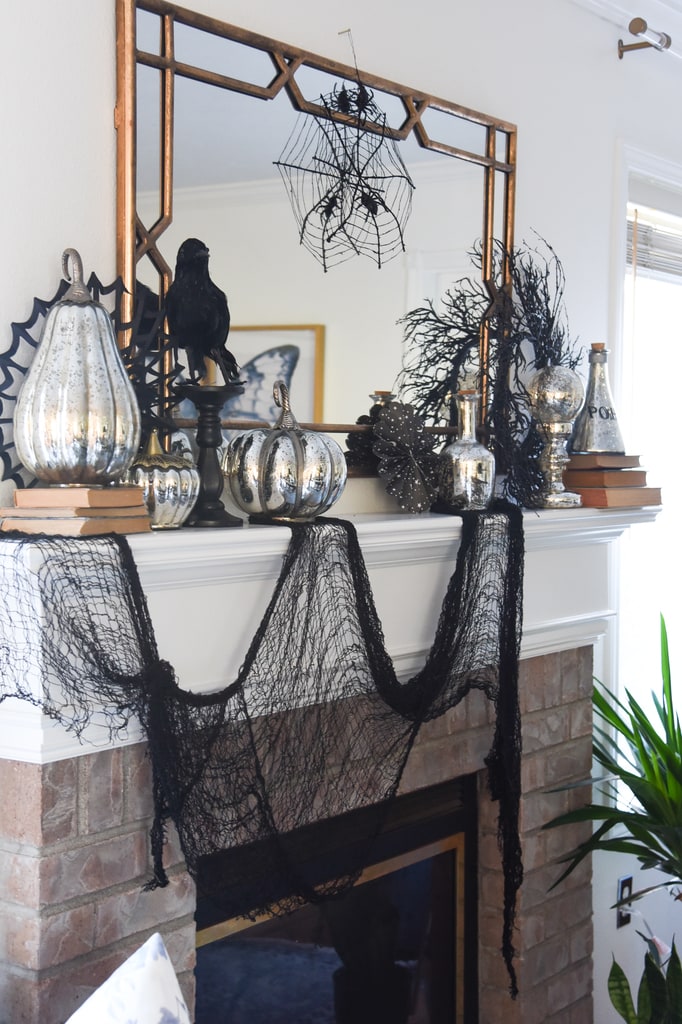 I kept things easy for this party and made it a potluck. When everyone brings something, it is so much easier and I enjoy the party more. I always do the main course and this year I made it super easy and made the Chicken Tiki Masala from my new cookbook. It's easy and delicious. I had my guests bring rice, naan bread, two salads, roasted veggies, a cheeseboard and dessert.
Couples Halloween Dinner Party Table Decorations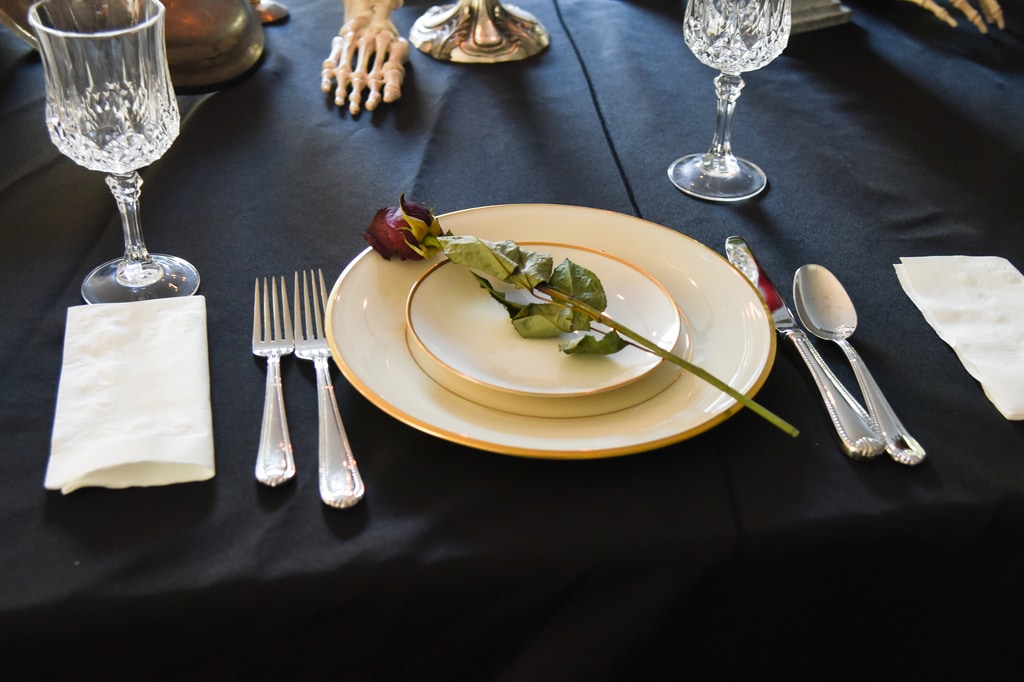 For decorations I pulled out a bunch of tarnished silver I had picked up at Goodwill and decorations I already had. A few weeks before the party I bought 2 dozen red roses and then hung them upside down in my laundry room to dry. I placed one at each place and then added the rest to my floral arrangement. I used a combo of fresh roses and dead roses and they looked perfect in an old vintage coffee urn I have along with some lillies and greenery.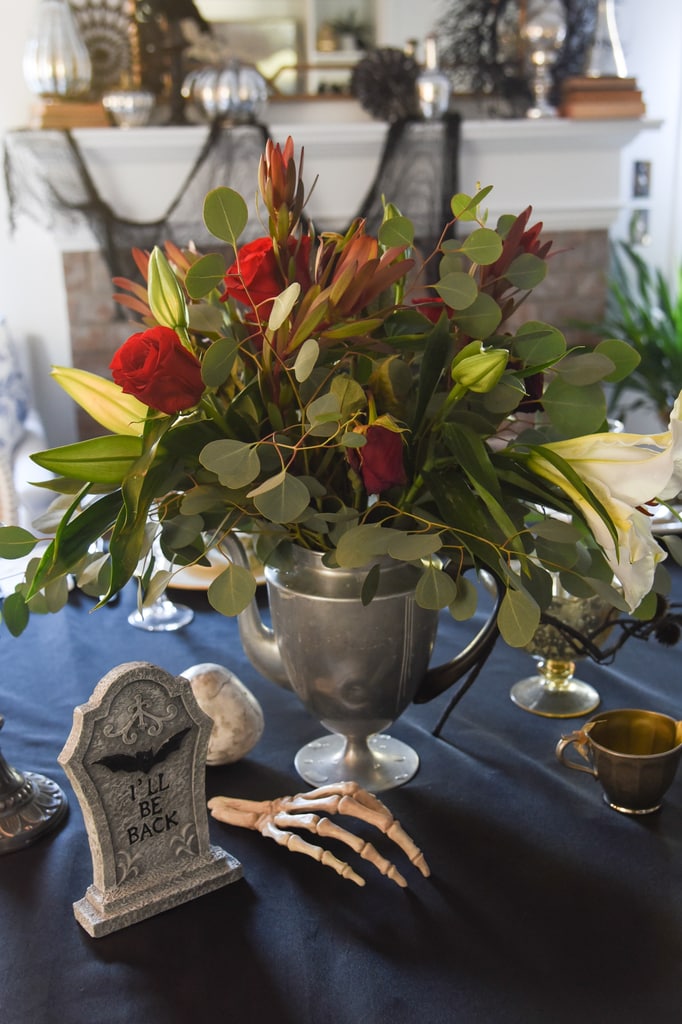 And I bought some spooky fruit – persimmons, pomegranates and black grapes and placed them in an old tarnished bowl for a spooky effect.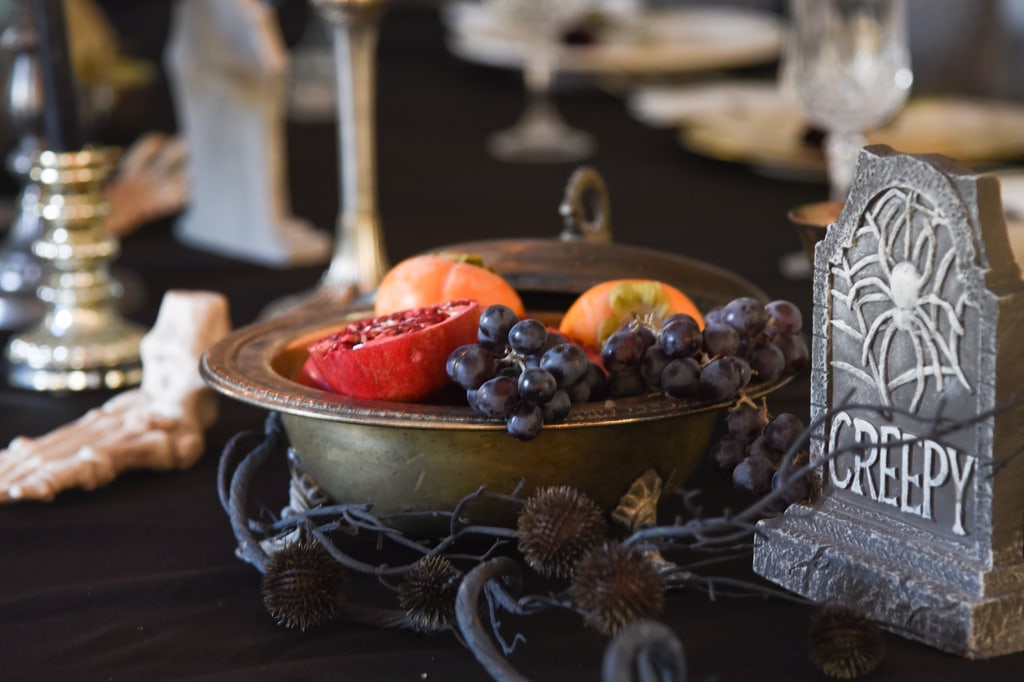 Of course I added lots of candles too. And I Used a few old silver candlesticks I picked up at Goodwill and others I already had on hand.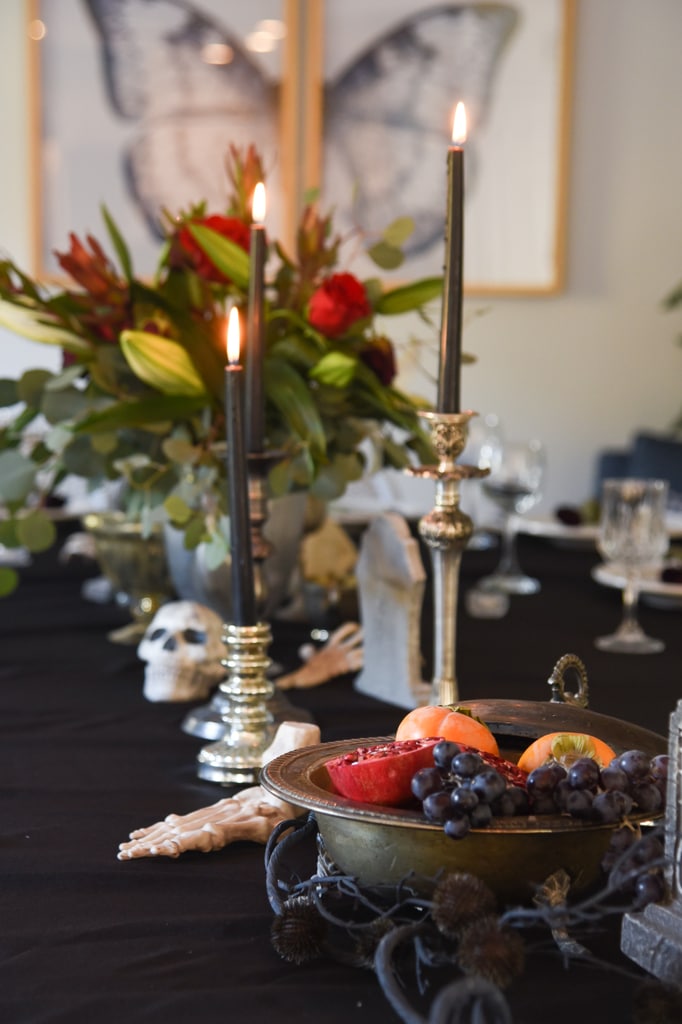 I cleared the furniture out of my family room and set the tables up so we were all at one big table – my one big table is actually five tables! I had a fun game to play so I wanted us all together.

Couples Halloween Costumes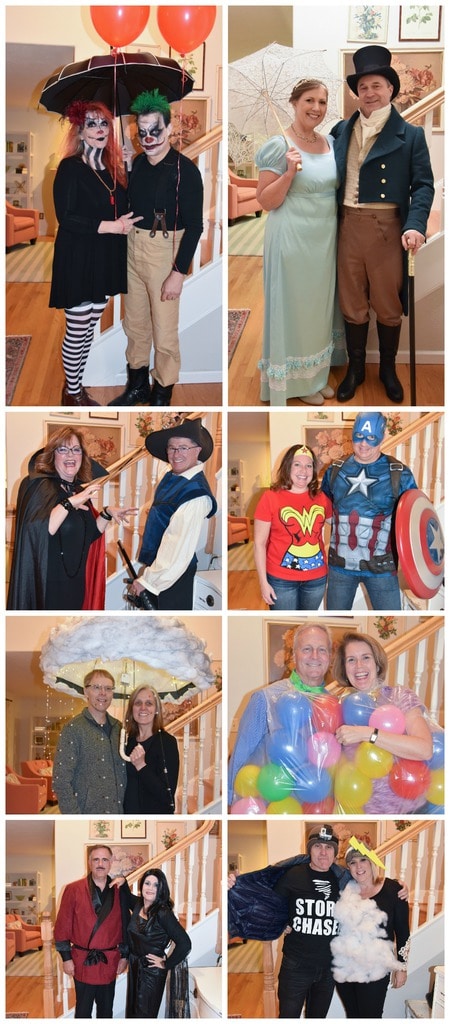 My favorite part of the party is when the guests arrive and we get to see how everyone dressed up. I have some very creative friends!!I loved having us all gathered around the one big table. It was a fun evening with lots and lots of laughs and funny stories!