Bonnie Elizabeth Parker and Clyde Chestnut Barrow, aka Bonnie and Clyde, the most infamous couple of the 1930's!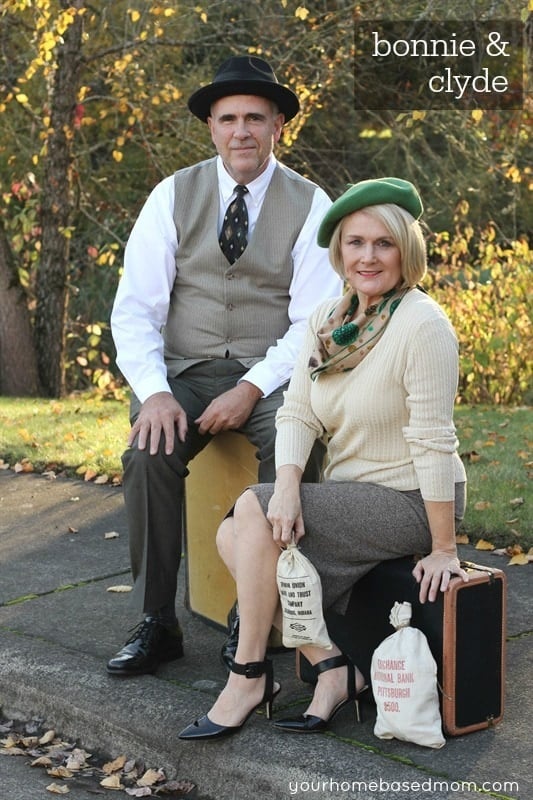 So this year I told Jim he needed to learn to channel his inner gangster because we were going to be Bonnie and Clyde for Halloween. Not sure he got the gangster look down but he is a good sport.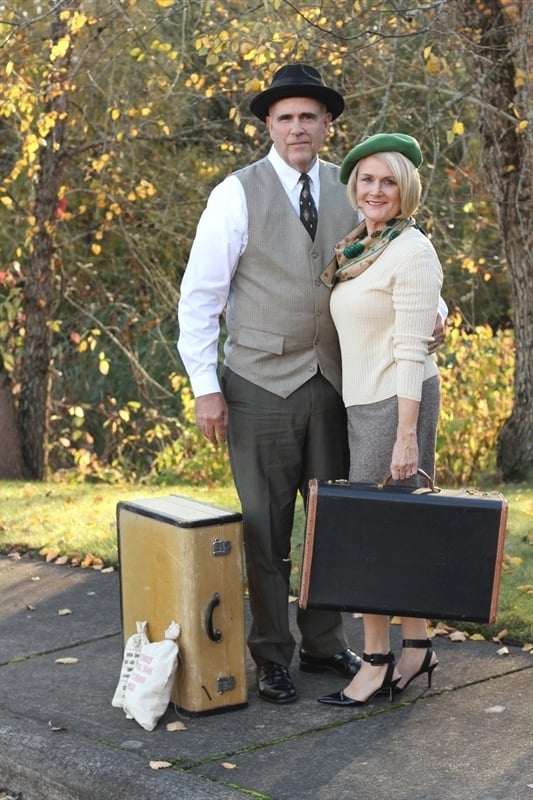 This was an easy and fun costume to put together. I made a trip to Goodwill and a local vintage resale store for my skirt, sweater, scarf and beret and Jim's vest. The rest of his outfit came from his closet except for the hat which we ordered on Amazon.
I found the vintage bank bags on etsy and already had the vintage suitcases. I decided to go with the Faye Dunaway, movie version, look for our costume, rather than a more authentic 1930's look.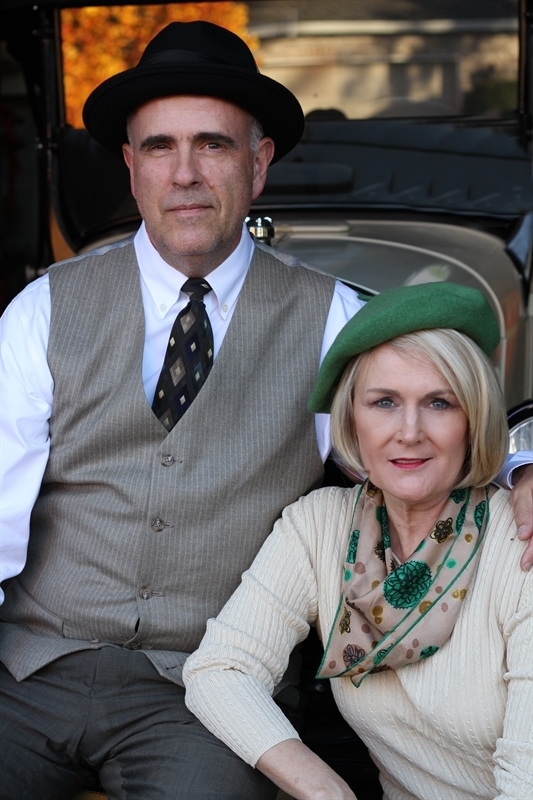 The best part is we have a neighbor who owns a old Model T Ford and he let us take a few pictures with it – how fun is that!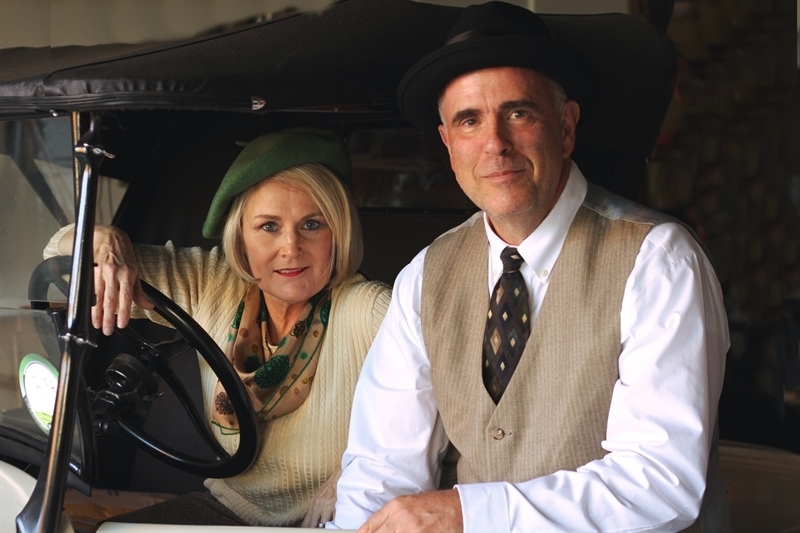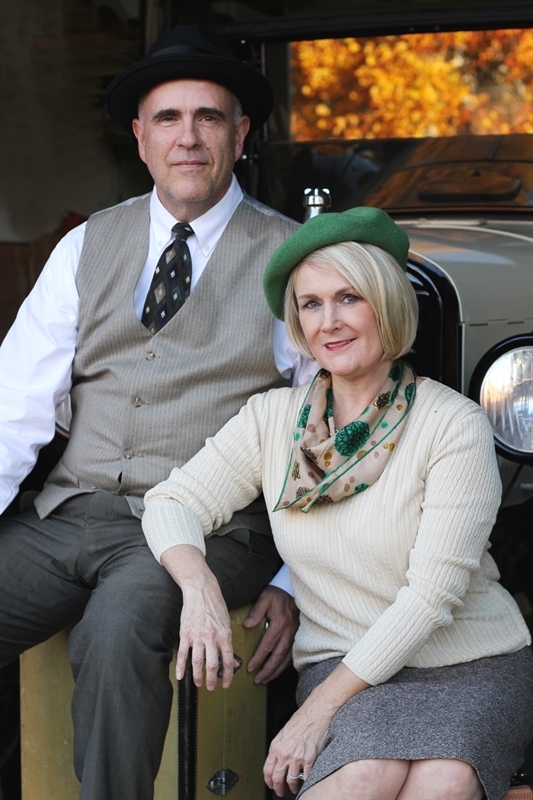 So who should we be next year!!??? Do you dress up for Halloween?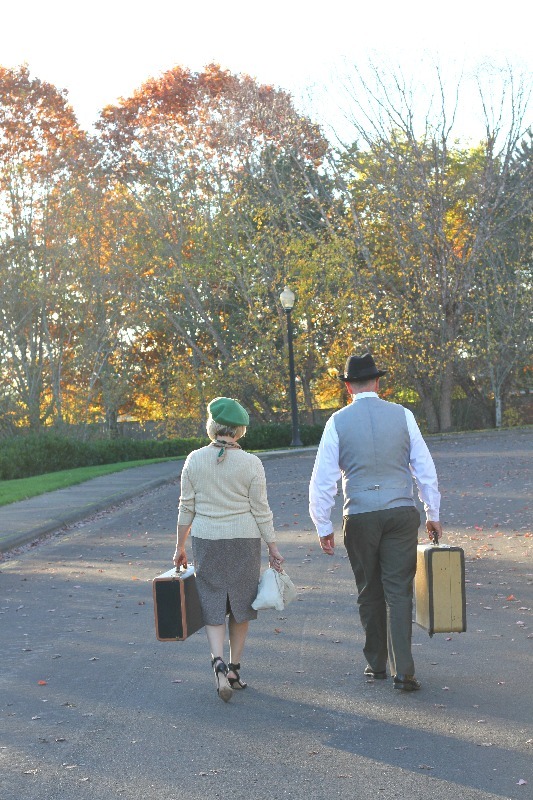 Here the famous couples we have dressed up in the past.