Today is the day, the unveiling of this year's famous couple Halloween costume!! I am so excited about this one!! We've been dressing up as a famous couple for seven years now, ever since we became empty nesters. It's been a fun tradition and I often get asked throughout the year what our Halloween costume is going to be this year!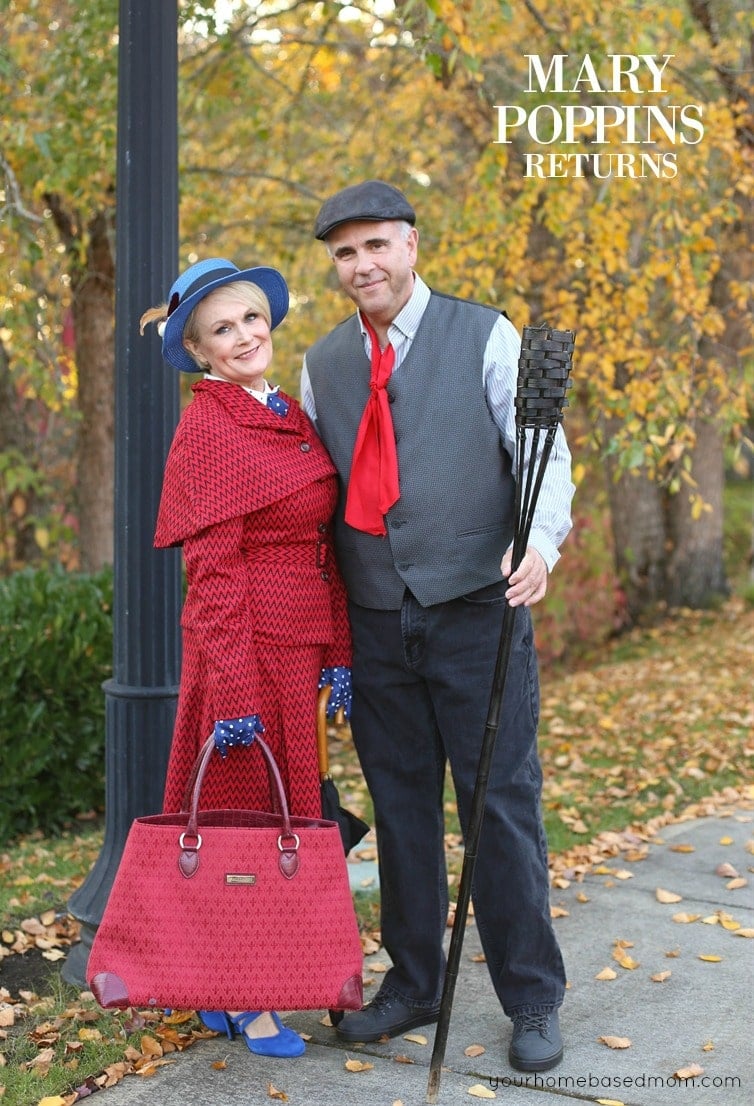 I have always loved Mary Poppins. So, when I heard that there was a new Mary Poppins movie, Mary Poppins Returns, coming out this December I knew that my Mary Poppins Halloween costume needed to return! My favorite costume, up until this year, was our first year when we were Mary Poppins and Bert. Having Mary Poppins return was perfect!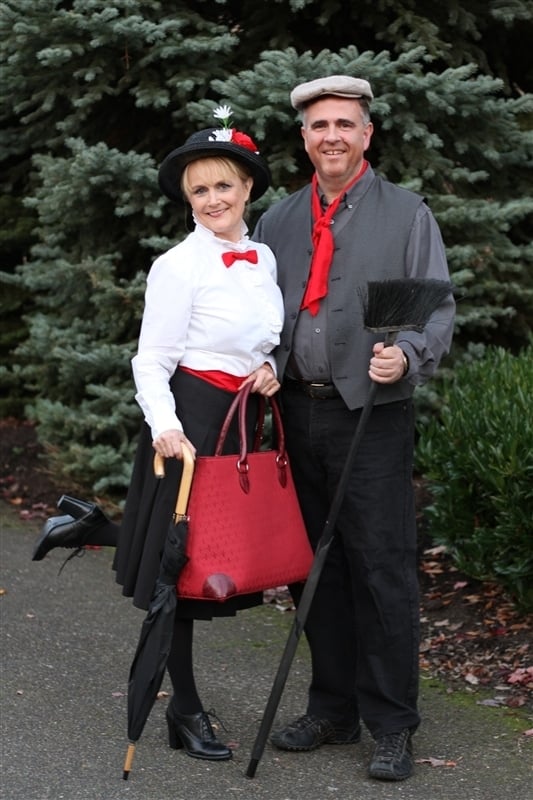 Mary Poppins Returns
This time though my Mary Poppins Returns Halloween Costume returned with Jack, the Lamplighter, not Bert.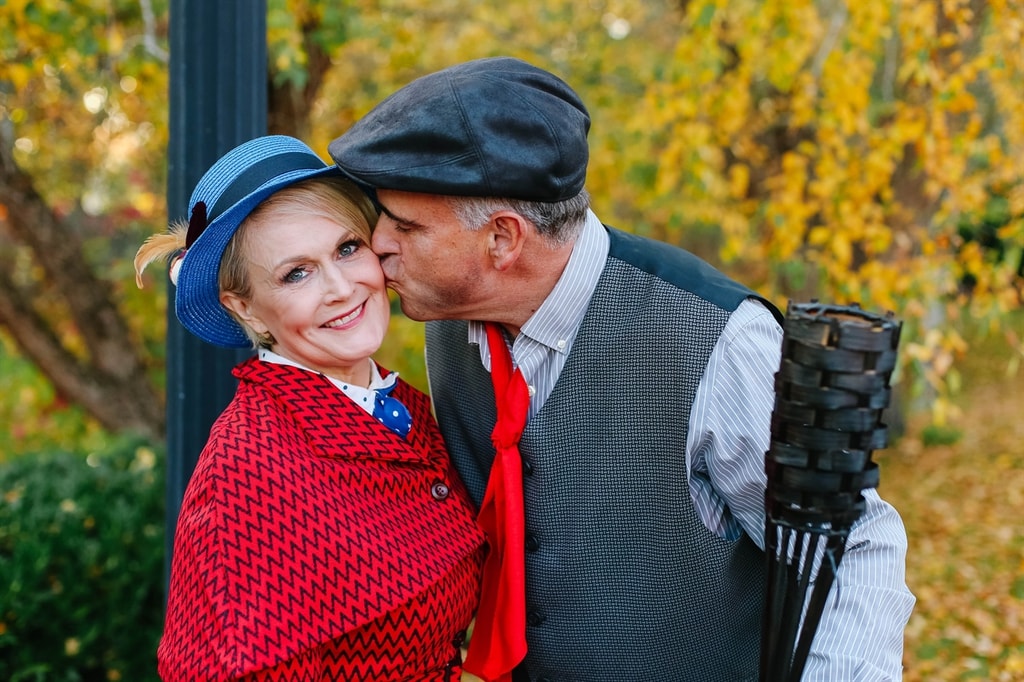 For Jim's costume, we just pulled out what he wore for Bert and add a lamp lighter torch (a tiki torch we had in the garage, spray painted black) instead of a chimney sweep!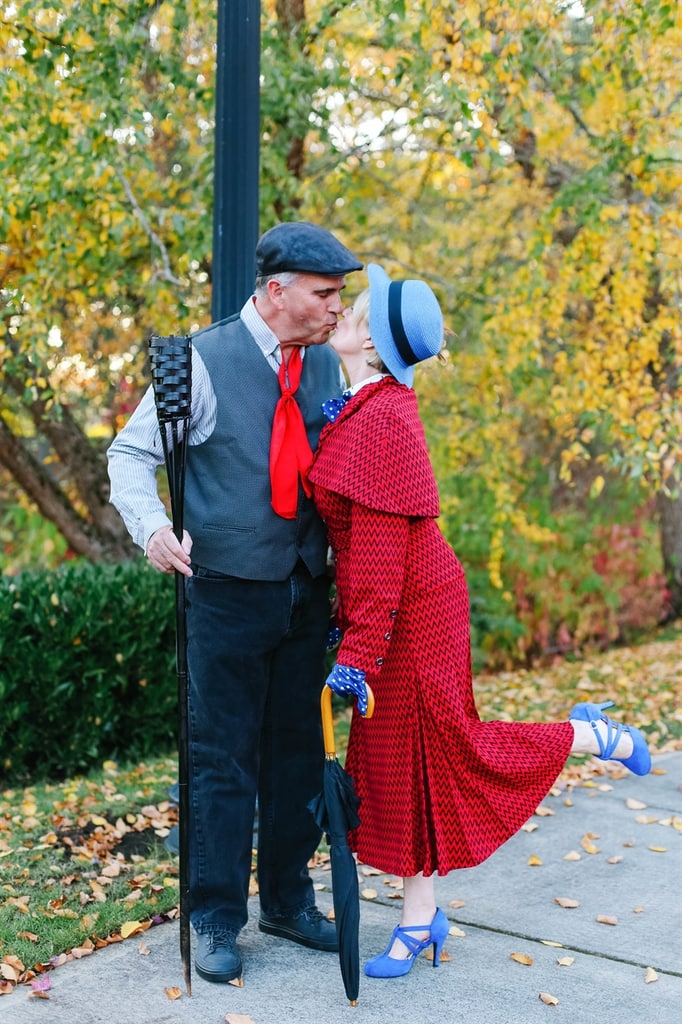 My Mary Poppins Returns Halloween costume was a little bit more involved.  I knew I didn't have time to actually sew something so I was lucky to find  Oasis costume shop online.  And they had just what I needed.  I ordered it off their site, using my measurements and it arrived in less than two weeks and it fit perfectly.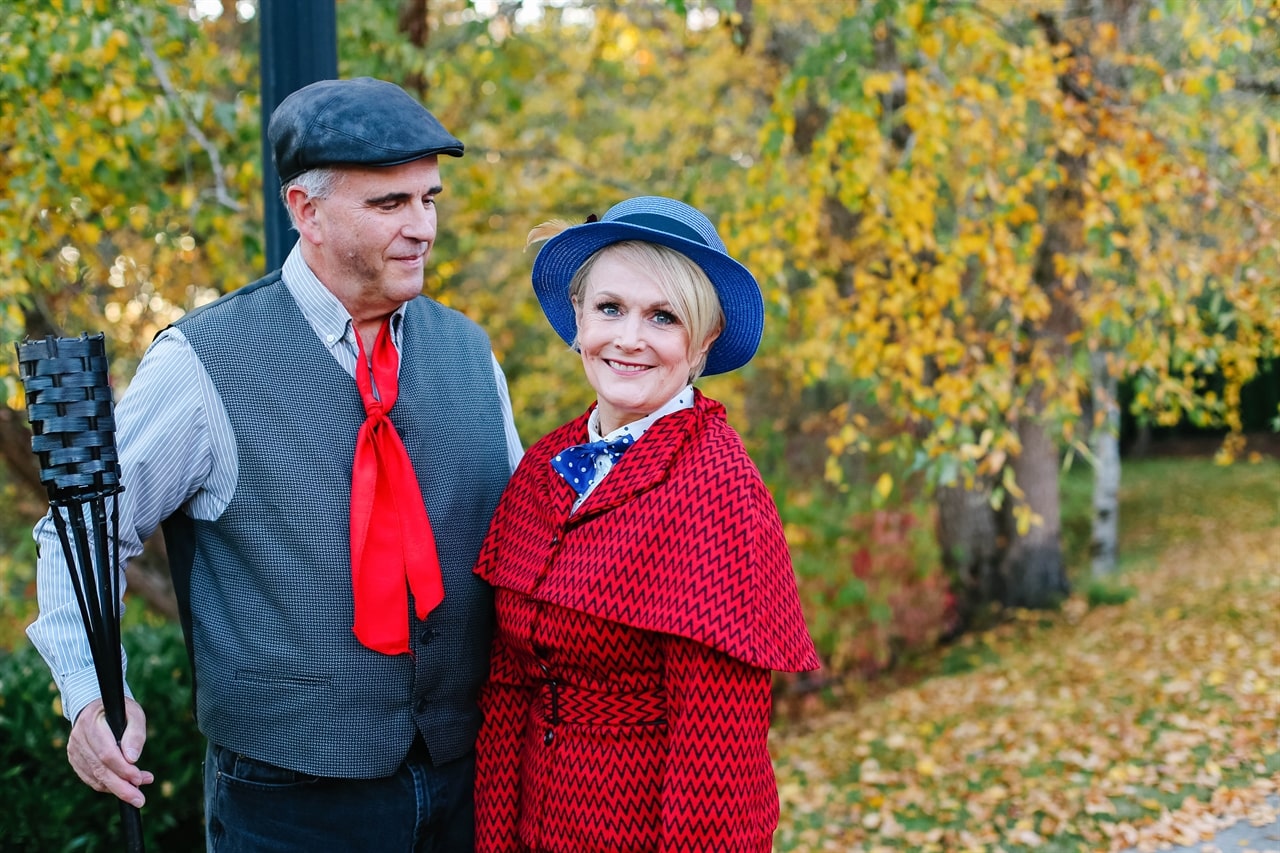 The quality is excellent! It came with the skirt, jacket, caplet, bow tie and gloves. I did have to shorten the skirt a few inches after it arrived.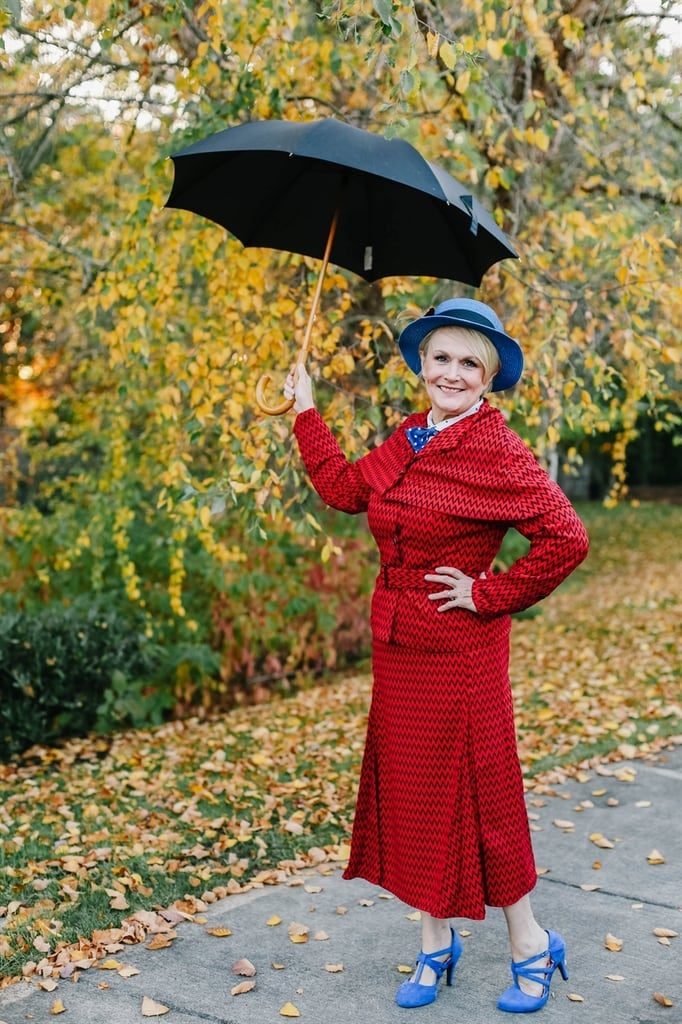 The polka dot shirt was one that I already owned. And I ordered my blue shoes and blue hat off of Amazon. I added the cute little birdie myself to the hat.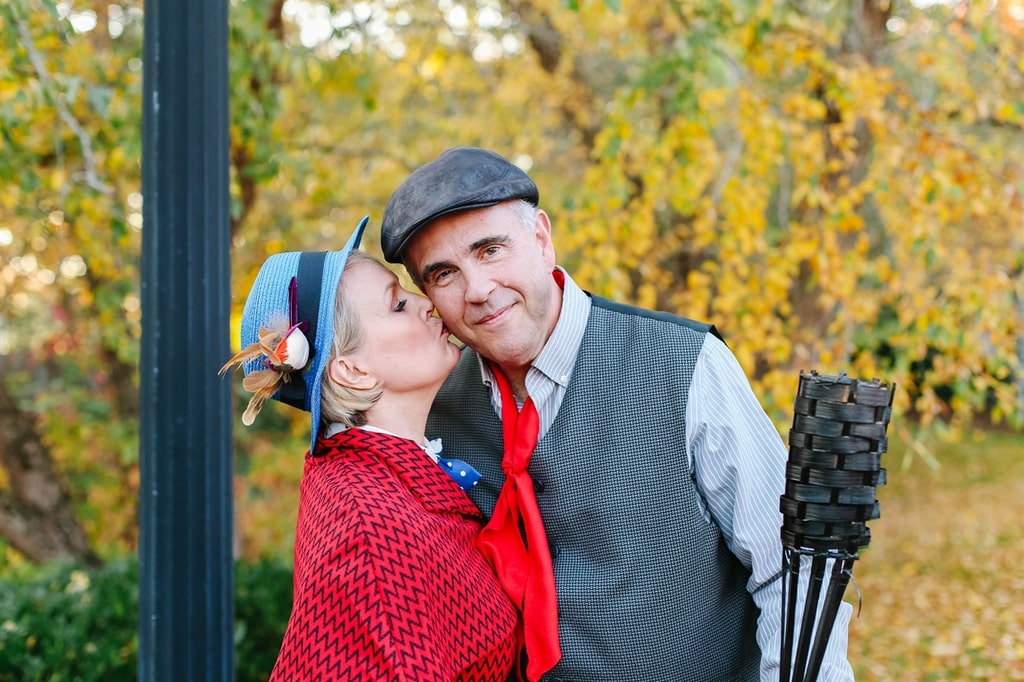 We will be hosting our annual Couples Dinner Party again this year and I knew that I wouldn't be able to wear my complete Mary Poppins Returns Halloween costume while I cooked and served dinner. So after watching the Mary Poppins Returns trailer and seeing Mary in a cute apron I made myself one. I used this pattern –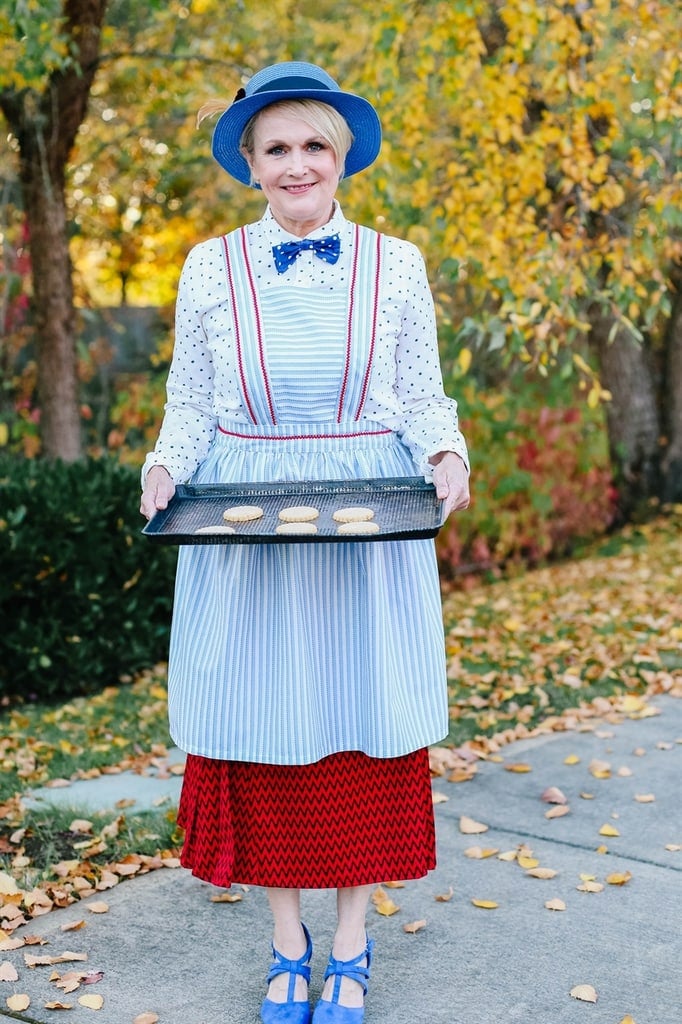 As Mary Poppins would say – Everything is possible – even the impossible!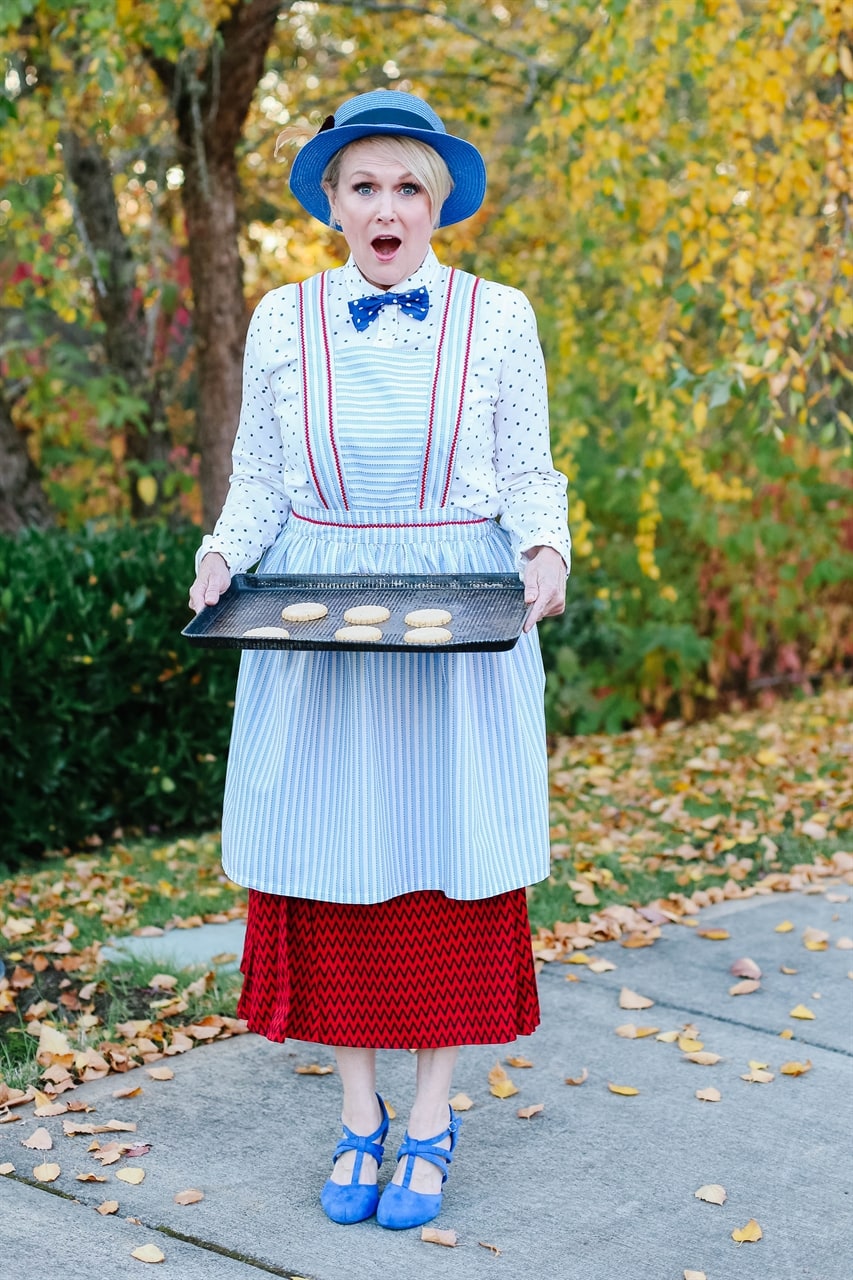 Mary Poppins Returns!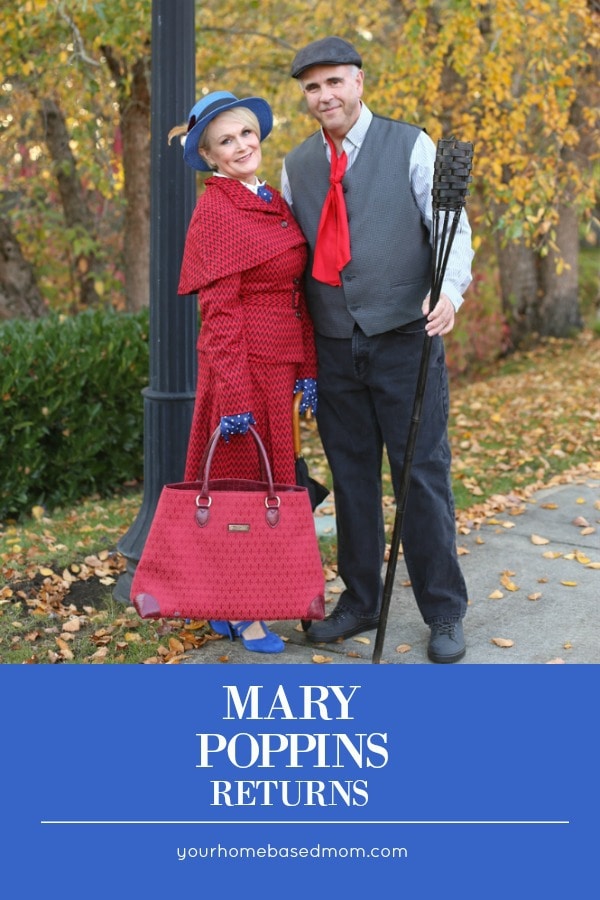 Be sure and check out our past years famous couple costumes!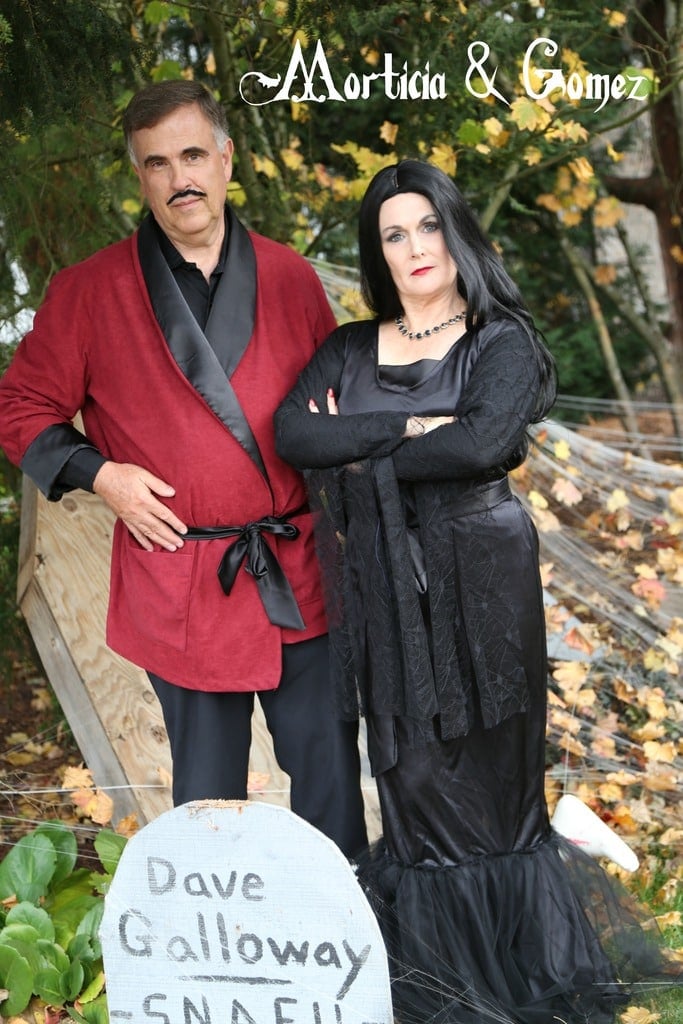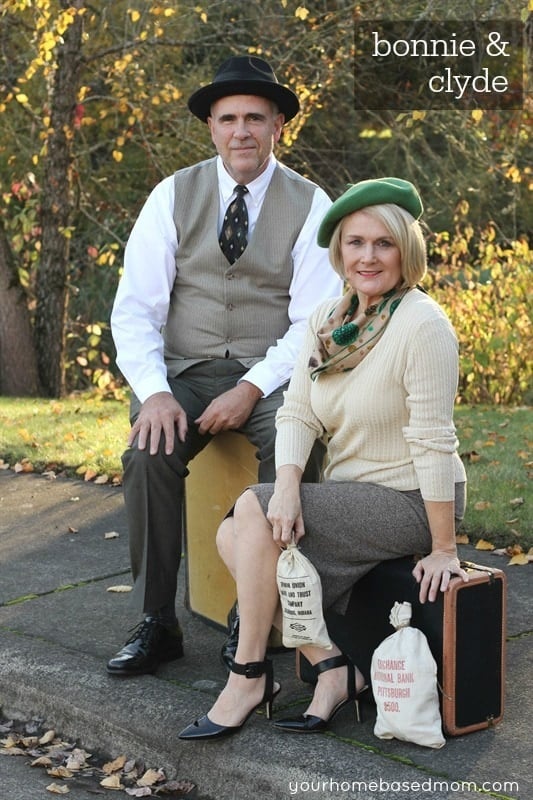 2015 – Clark Kent and Lois Lane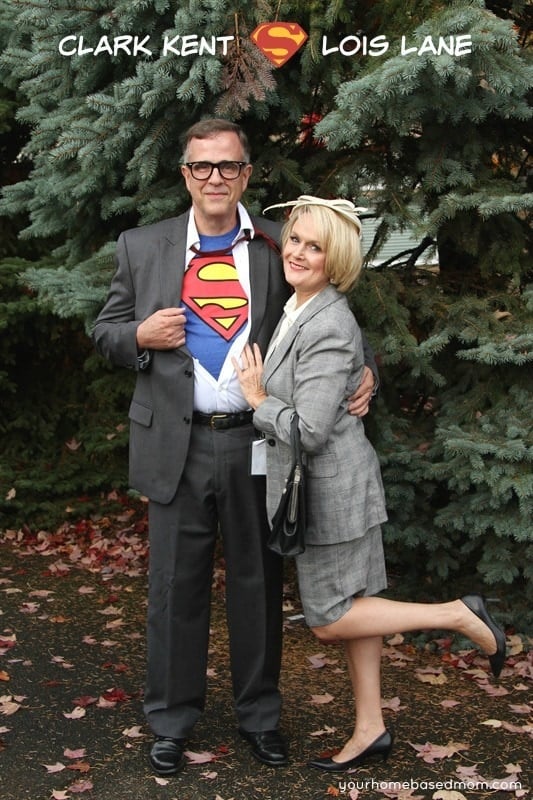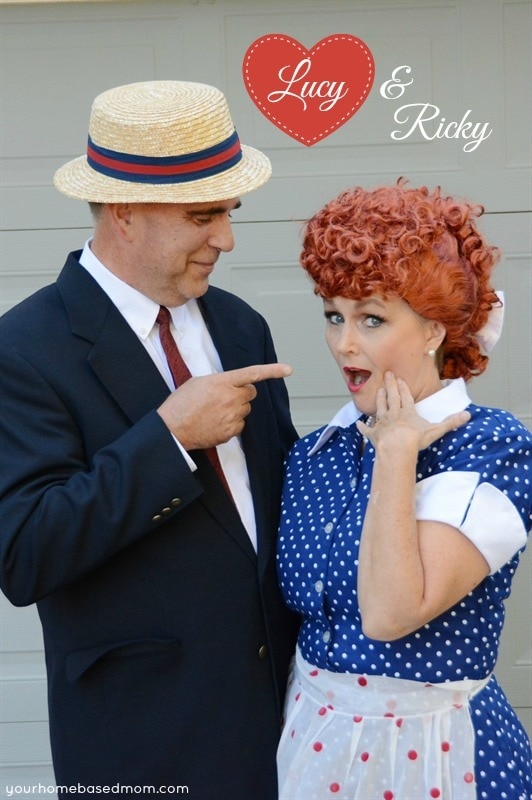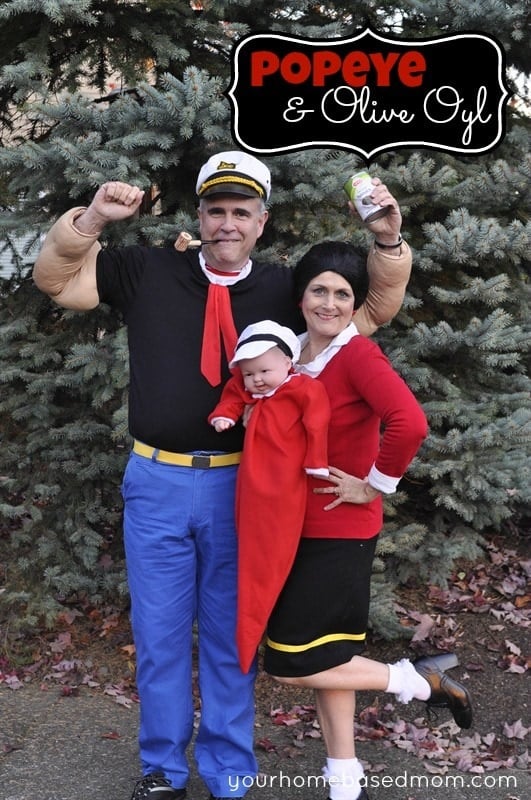 2012 – Cruella deVil and Horace