This Mad Scientist Soda Laboratory is a super fun Halloween Party Idea the kids will love it.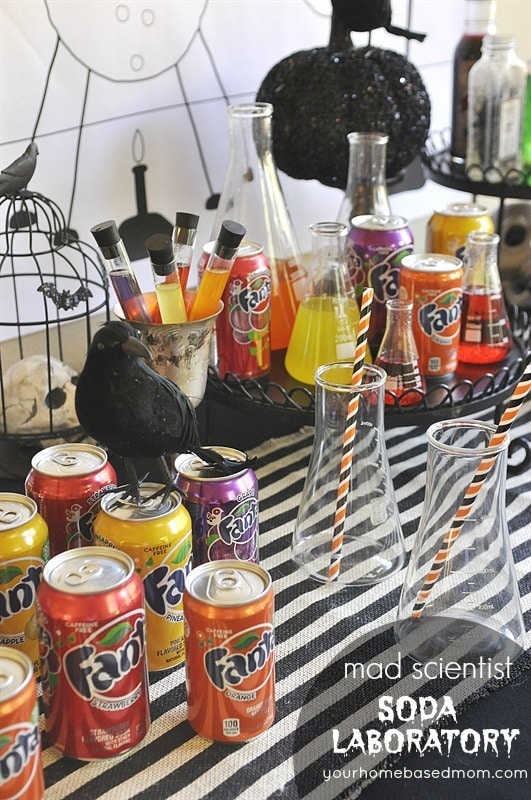 I love Halloween. In fact I think I love it more now that my kids are grown and gone from home than I did when they were little. I look forward every year to hosting a Halloween party and inviting all my neighbor kids.
Halloween Party Idea
Each year I look for some new fun twist to add to the party. I love to include some kind of hands on activity where the kids can get involved. These Candy Skewers were a big hit one year and the Decorate your Own Donut party was a big hit as well as my I Scream You Scream Witch Party last year. Sometimes I think I just have way too much fun!
This year we are celebrating with a fun Mad Scientist Soda Laboratory featuring Fanta Soda (a favorite at our house) and a decorate your own Oreo station.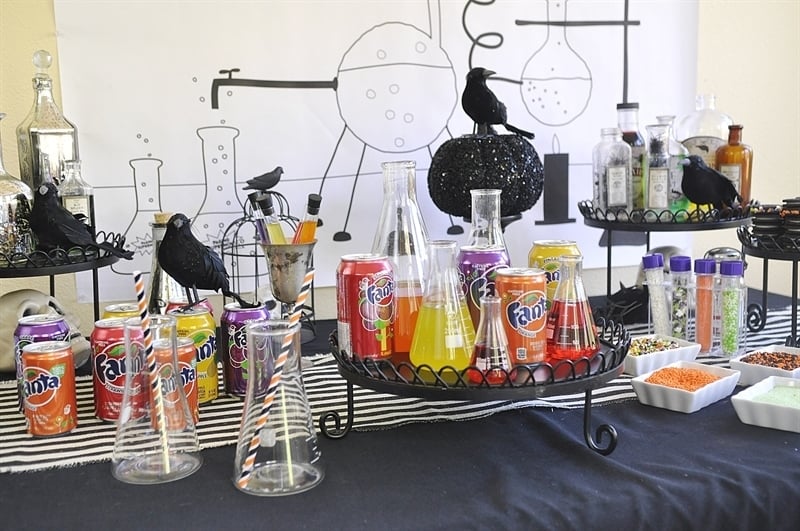 What kid doesn't love to pretend they are a mad scientist??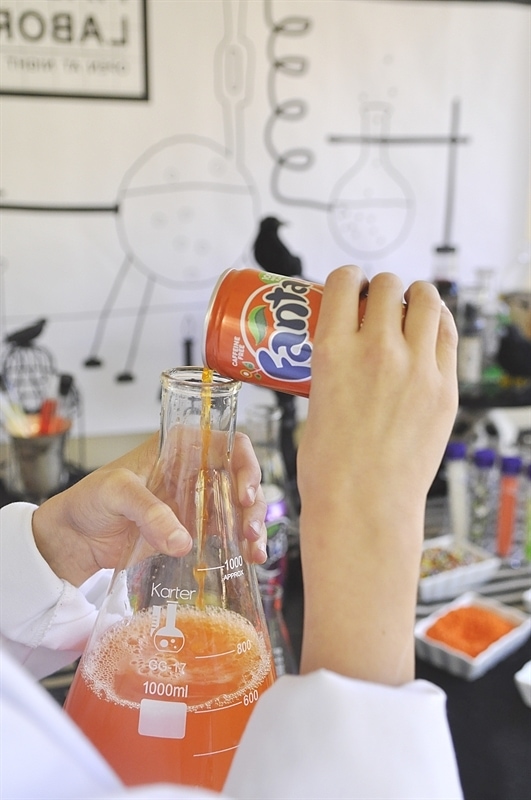 Use some glass science beakers and fill them with all the fun flavors of Fanta soda – orange, grape, pineapple and strawberry Let the kids mix and match their soda flavors to their hearts content!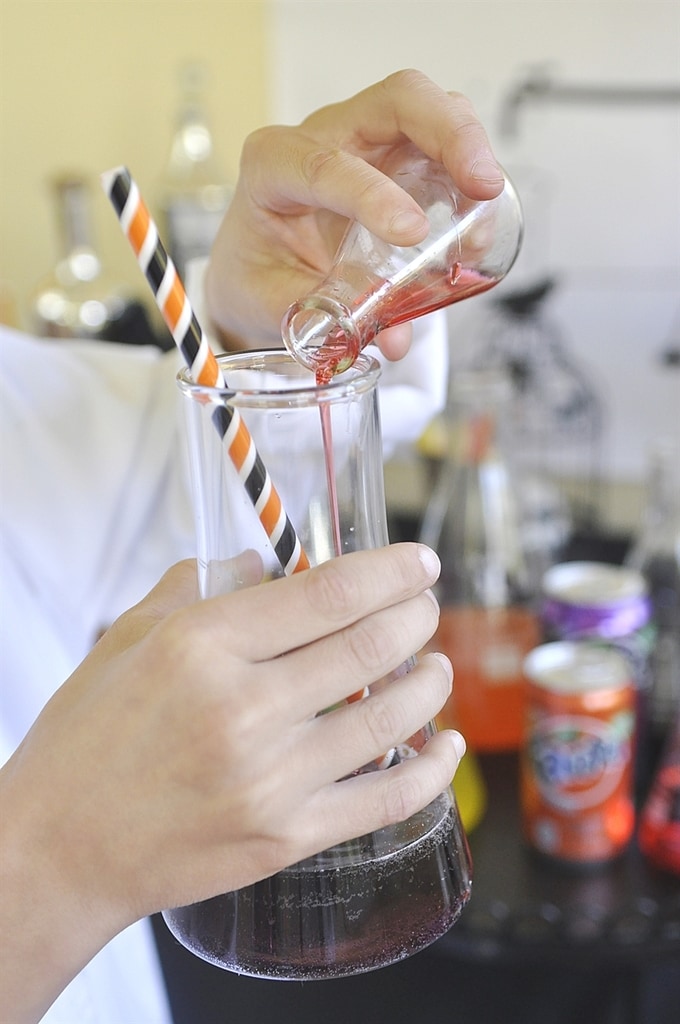 I even put some of the soda into little glass test tubes too.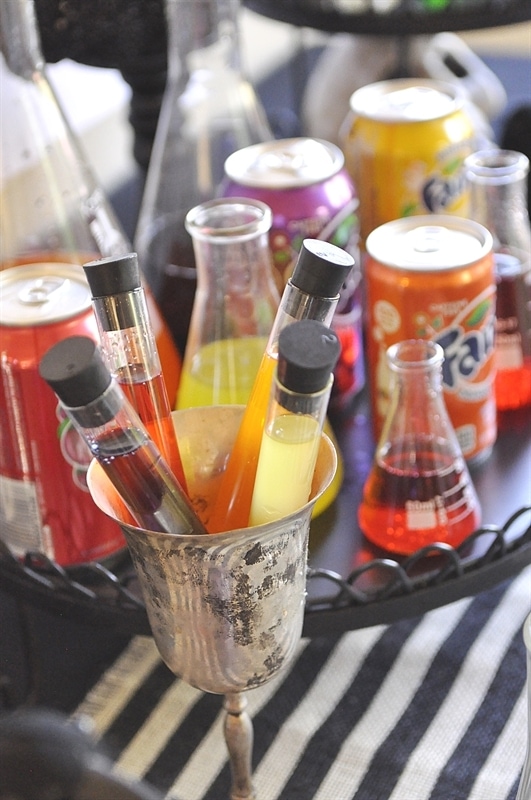 I think I may have had a little too much fun with this party idea! Thanks to Thomas, my mad scientist for the day! Lucky for me he loves soda and told me Fanta was his favorite!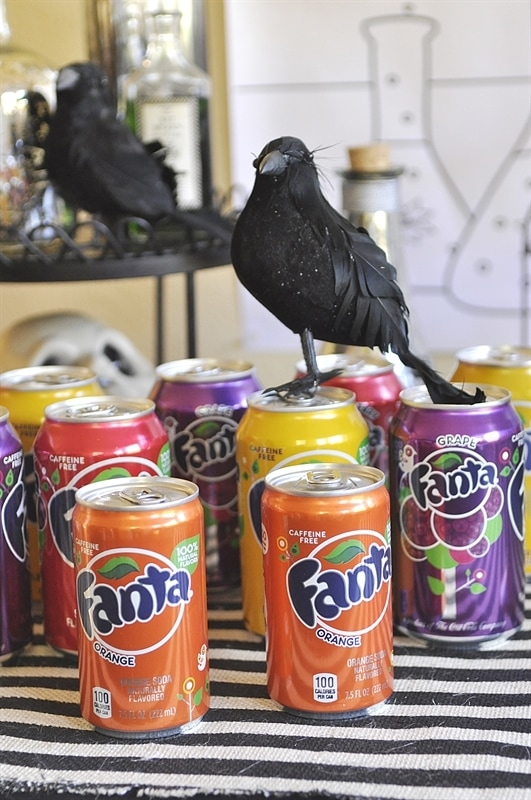 Mad Scientist Backdrop from Paging Supermom
For another fun hands on activity we set up a decorate your own Oreo station.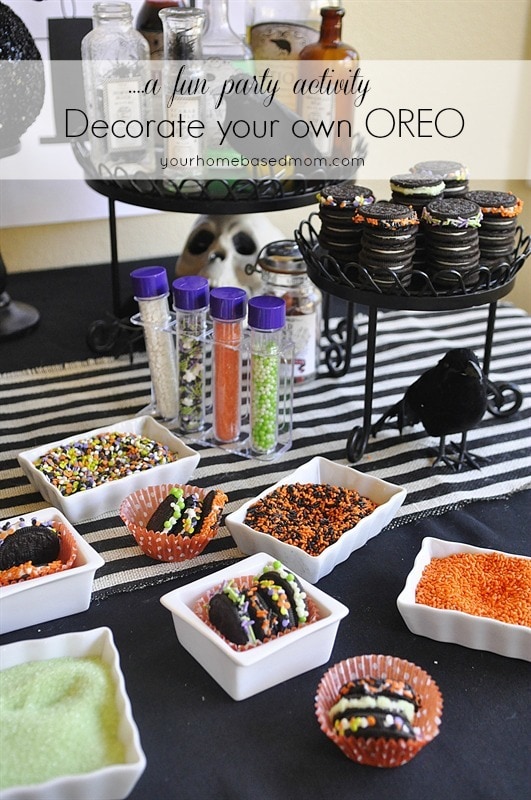 More Halloween Party Idea
This was a fun and easy activity for my cute little witch. Younger kids may need a little help from mom getting their frosting around the edges of their Oreo. Buy some cream cheese frosting from the store (you could make your own) and put it in a decorating bag with a small round tip. Just squeeze the frosting around the edge of the cookie. Don't worry if you make a bit of a mess, it just means more sprinkles will stick!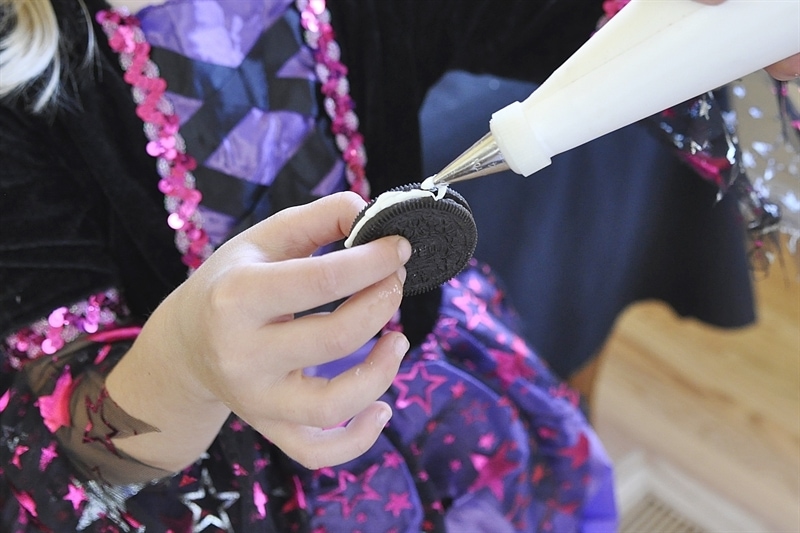 Have a fun selection of Halloween themed sprinkles for them to roll their Oreo into.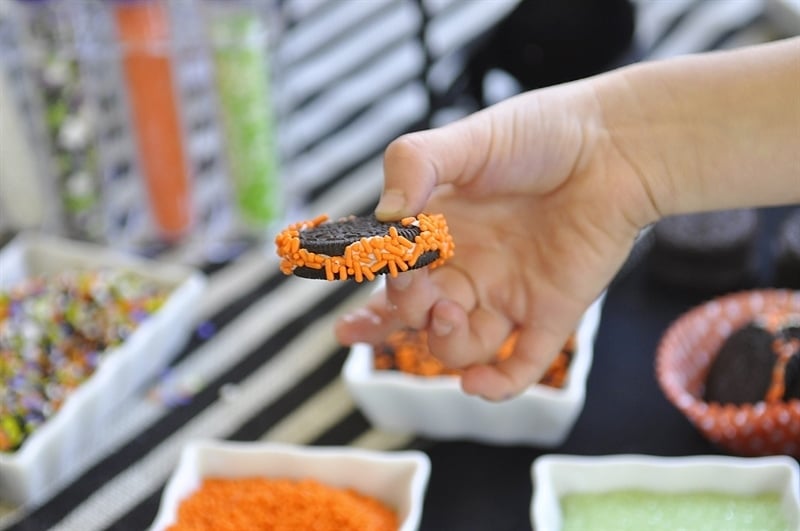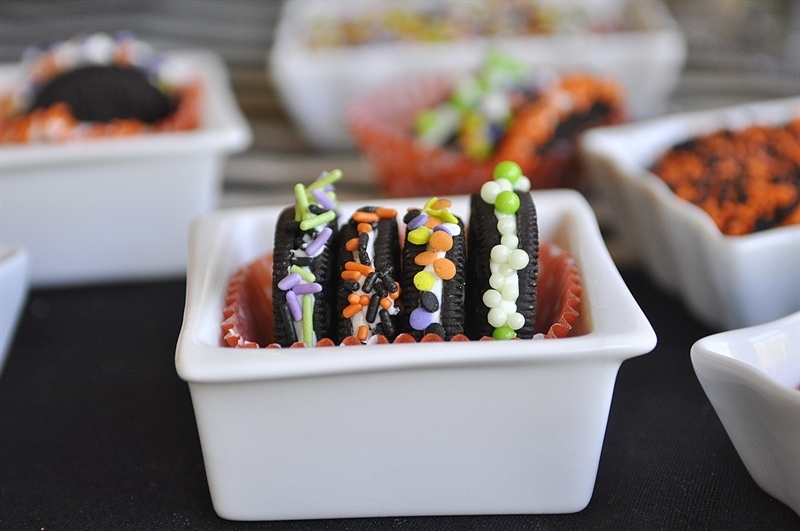 The kids loved decorating the cookies but I think they liked eating them more!