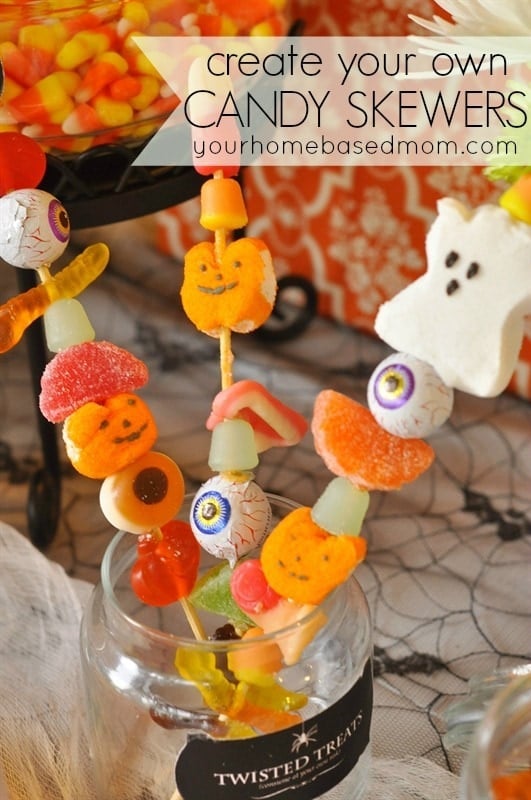 Putting together a candy bar for  Halloween candy skewers was fun and easy and the perfect addition to our neighborhood Halloweenie Roast.It is amazing how much Halloween themed candy is out there.
I found great stuff at Target, Walgreens, the Dollar Store and the bulk food bins at Winco.
The gummy type candies work great but I also found that the foil wrapped chocolate candies worked too.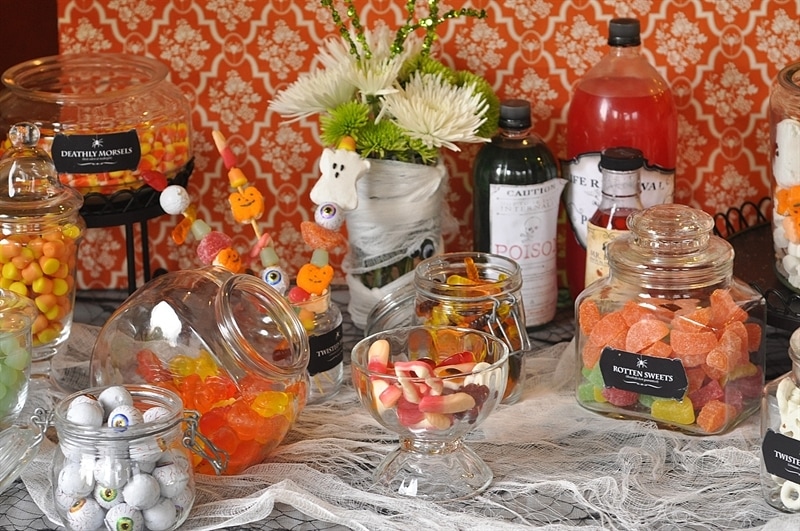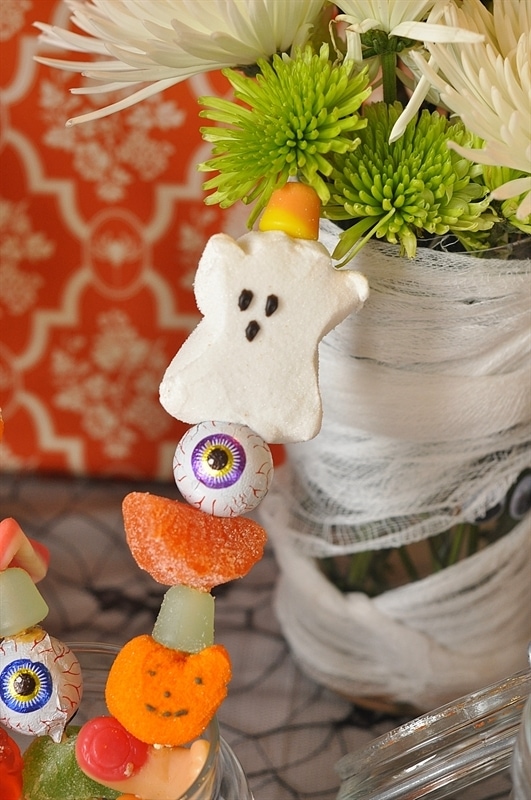 In addition to lots of candy, you will also need some bamboo skewers.  You can find them at the grocery store.  They are the kind you use to make shiskabob.
I pulled out all my clear glass containers and filled them up!  I think all of my containers have come from Goodwill.  Just make sure the container is big enough to get your hand in and out of.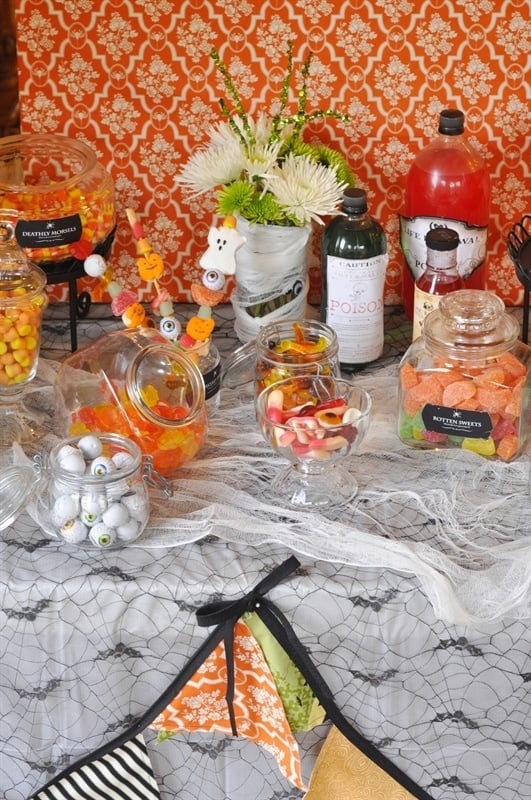 Of course there was candy corn but that didn't really work on the skewers so we just ate it!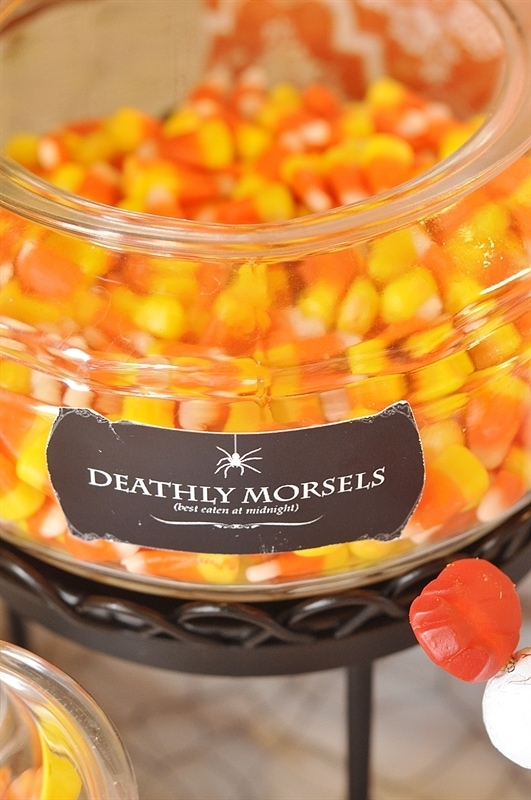 I did find some fun Halloween Dots – ghost and candy corn ones, that worked great!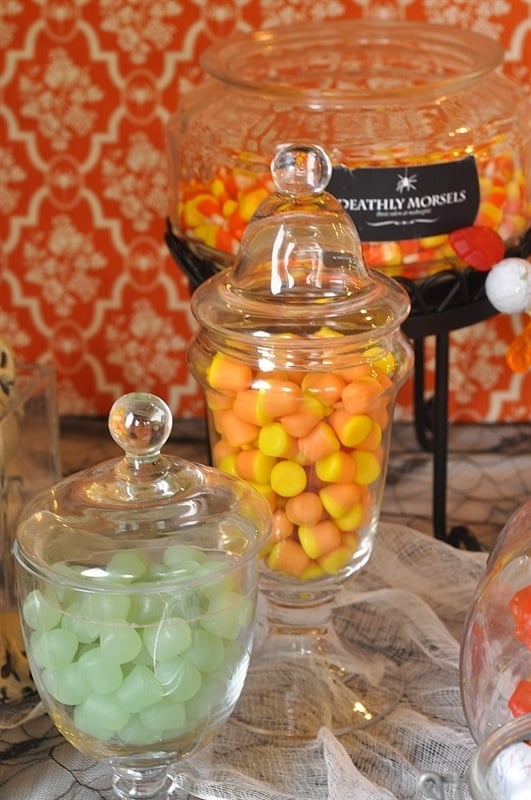 There was also all kinds of fun gummy candy – worms, pumpkins and even body parts.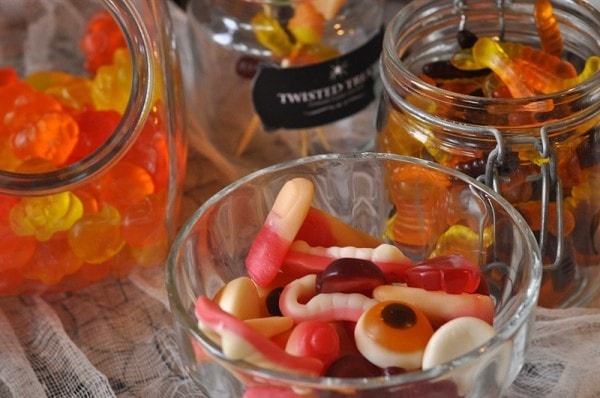 I even found fun Halloween marshmallows and ghost and pumpkin shaped Peeps (another one of my personal favorites).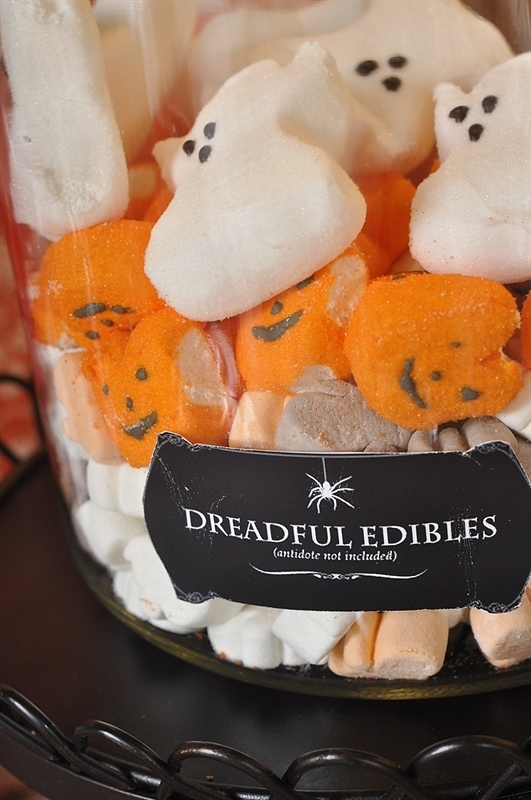 The orange slices were a big hit too.  The chocolate covered pretzels were just for munching.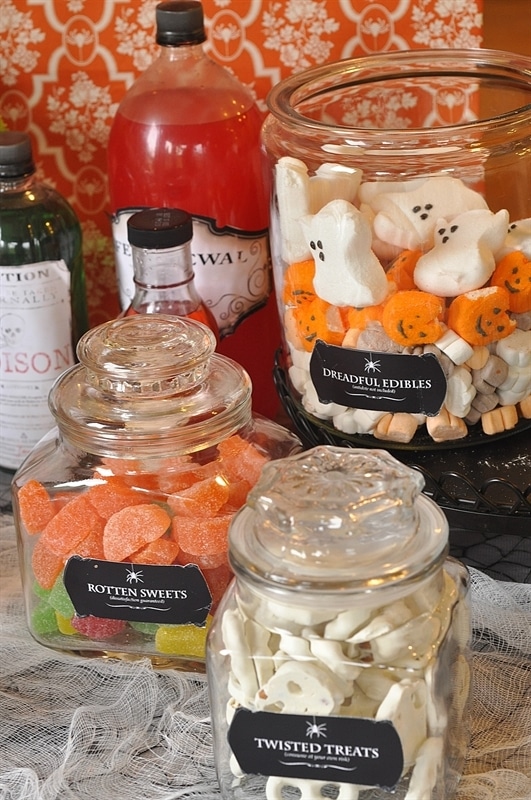 The labels for all the containers and bottles came from here. You can download them for free and print them at home.
The kids loved creating their own candy skewer creation – and of course eating the candy too!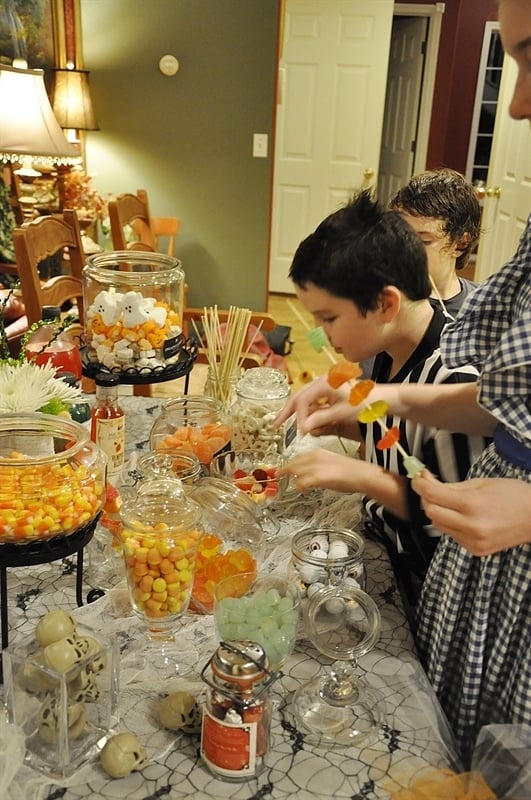 Candy land!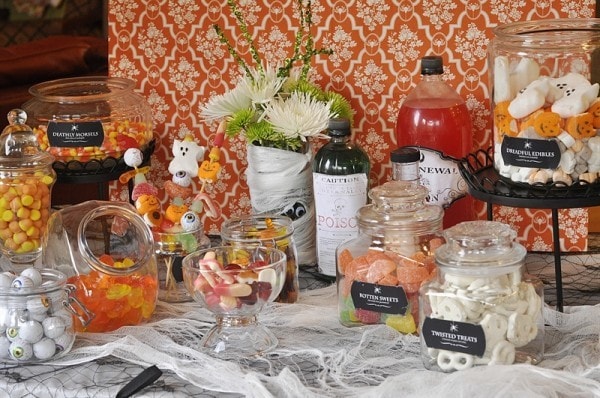 What are your plans for the Halloween weekend. It's Homecoming at our house!