Put together all your favorite popcorn flavors in a Popcorn Bar for a quick and easy party idea. It's a fun addition to any party.
Other fun party ideas include this Italian Soda Bar, Juice Bar, and a Grilled Cheese Bar
As I mentioned the other day Tessa and I recently hosted a birthday party for her sweet friend Katy Jo.
Katy Jo's mother recently passed away so we wanted to be sure and make this birthday extra special for Katy Jo. I never met Katy Jo's mother but I wanted to do for Katy Jo what I hoped someone would do for my daughter in this situation. Love her and celebrate her.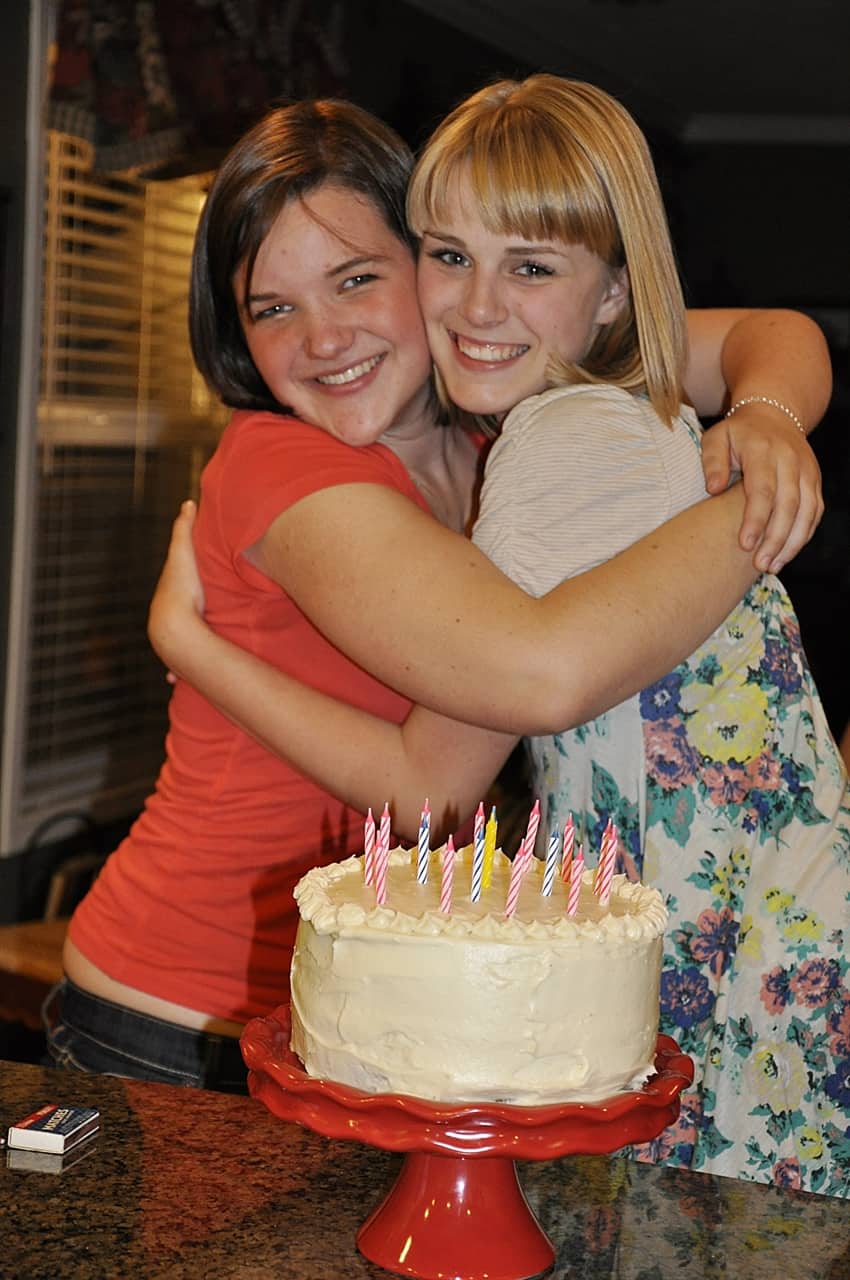 I think the biggest hit of the party was the popcorn bar. The kids were going to watch Katy Jo's favorite movie (Little Rascals) out in the backyard on a projection screen so popcorn seemed a natural choice for a treat.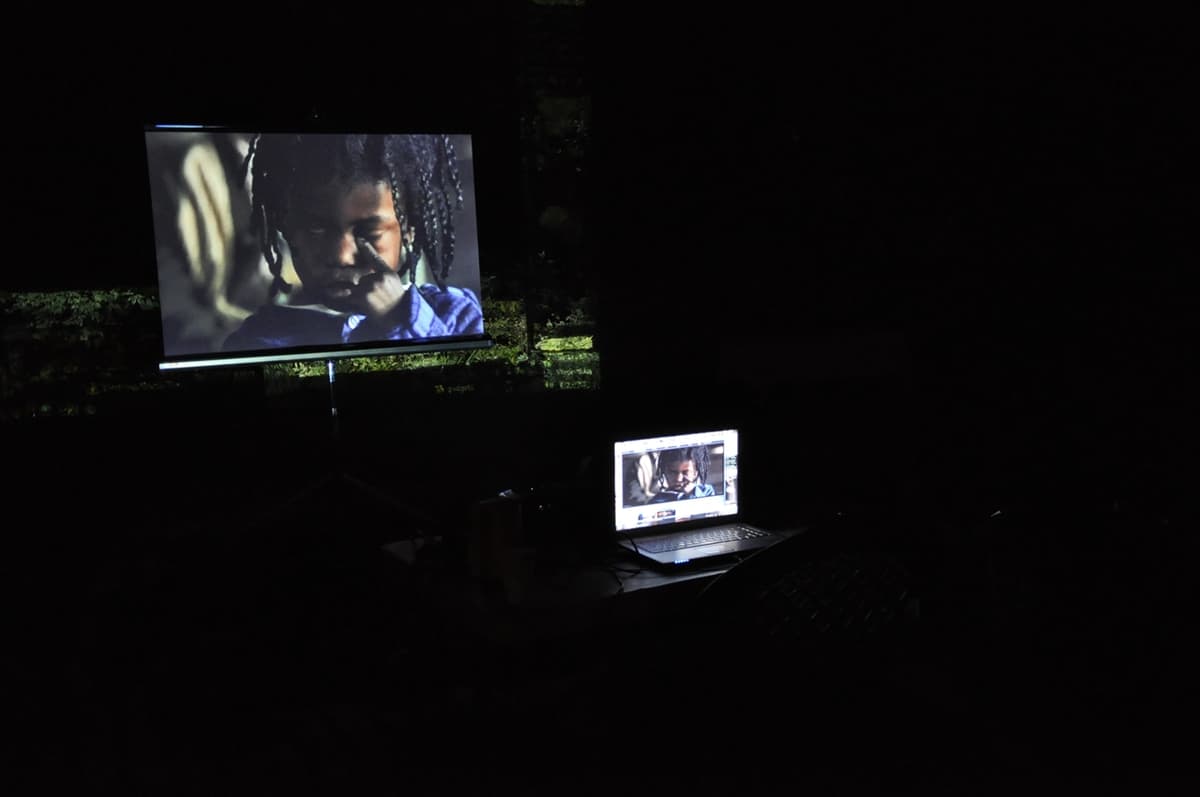 Well, of course I couldn't just serve plain old popcorn.
We had buttery movie popcorn, cheddar cheese popcorn…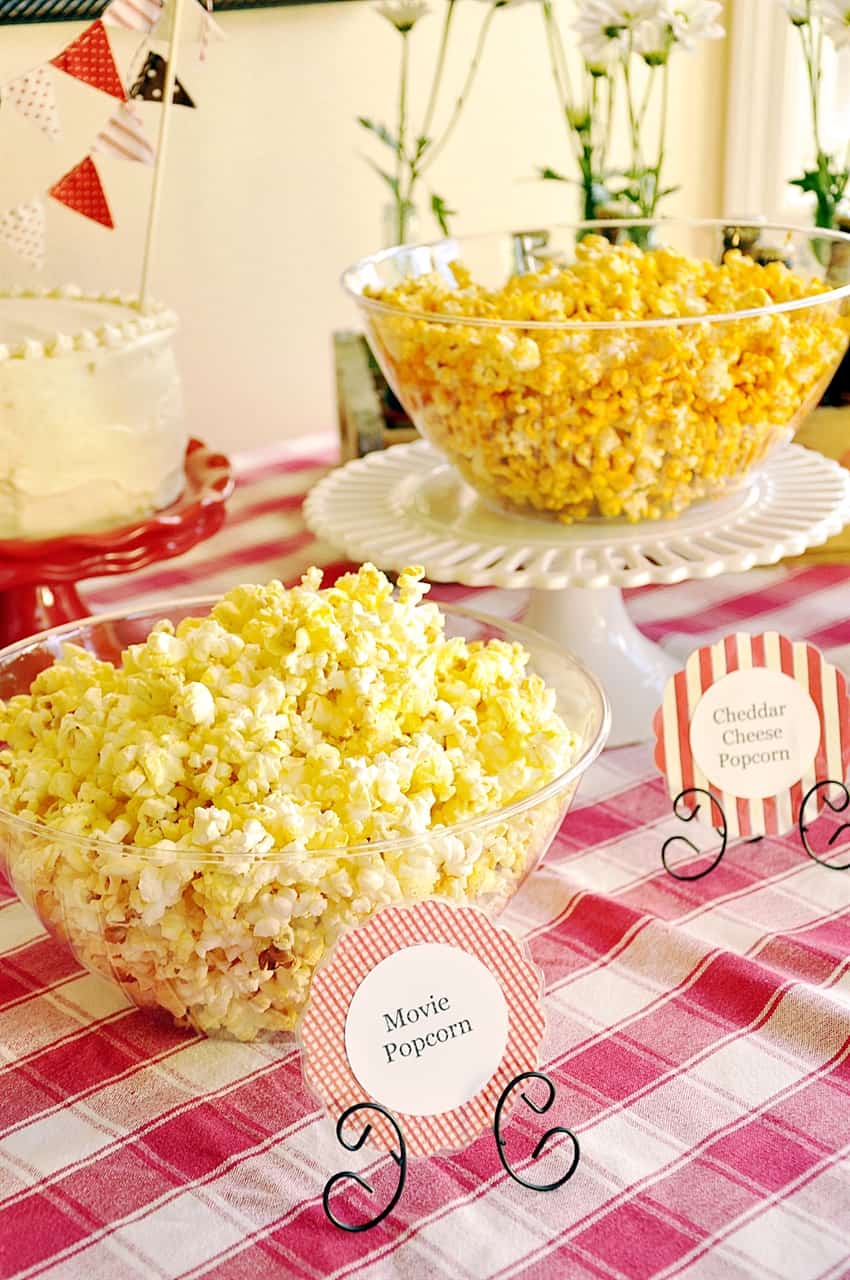 kettle corn, white cheddar popcorn and my favorite caramel corn. I purchased the kettle corn and white cheddar corn from Trader Joes and then bought microwave movie popcorn and cheddar cheese popcorn.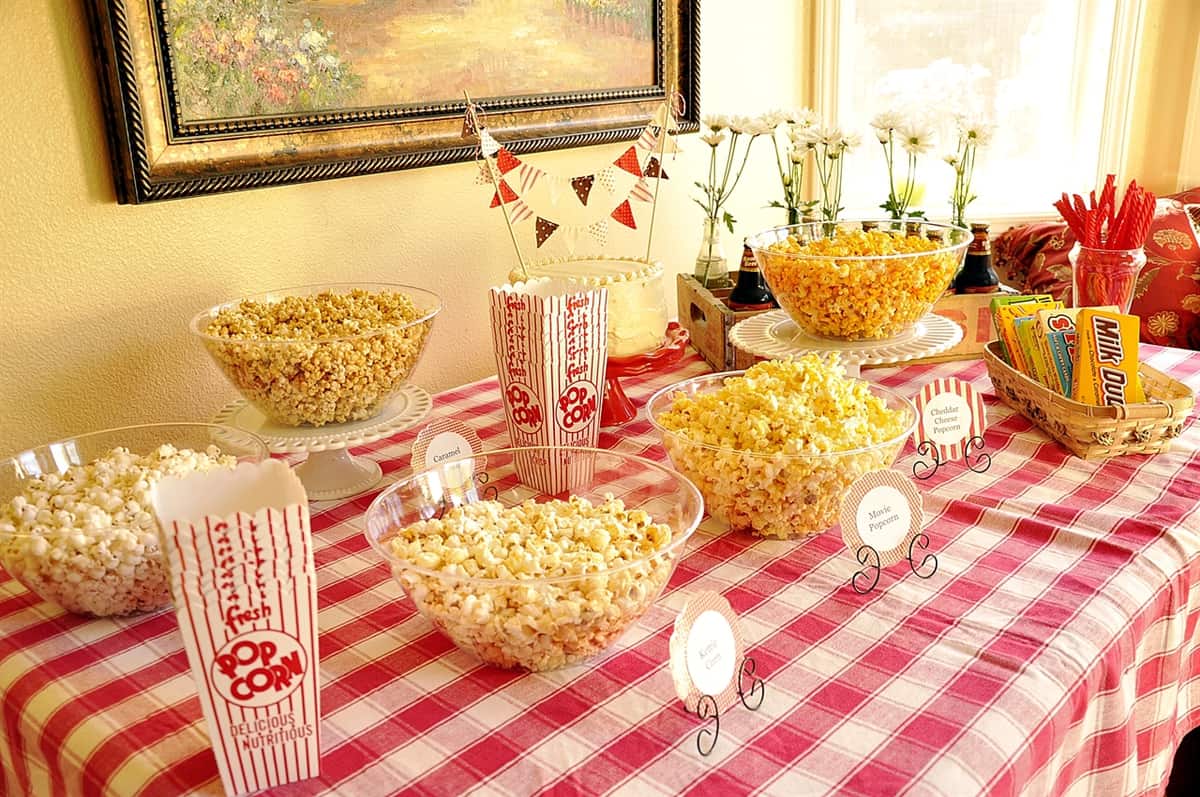 Of course we had to have candy to go with the popcorn. What would a movie be without popcorn and candy?!?!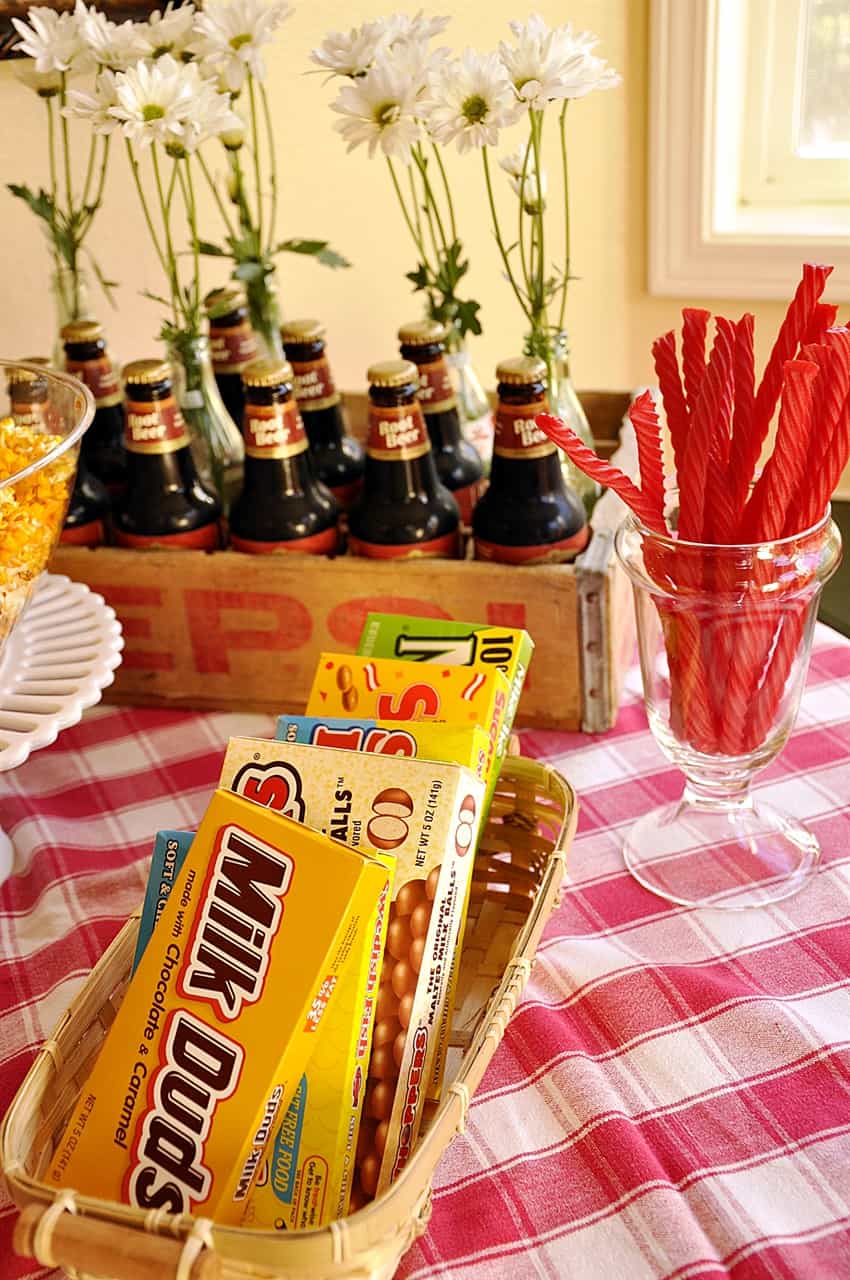 And then to wash everything down there was root beer. Served out of a fun vintage Pepsi crate! I added a few white daises into the old, empty pepsi/coke bottles.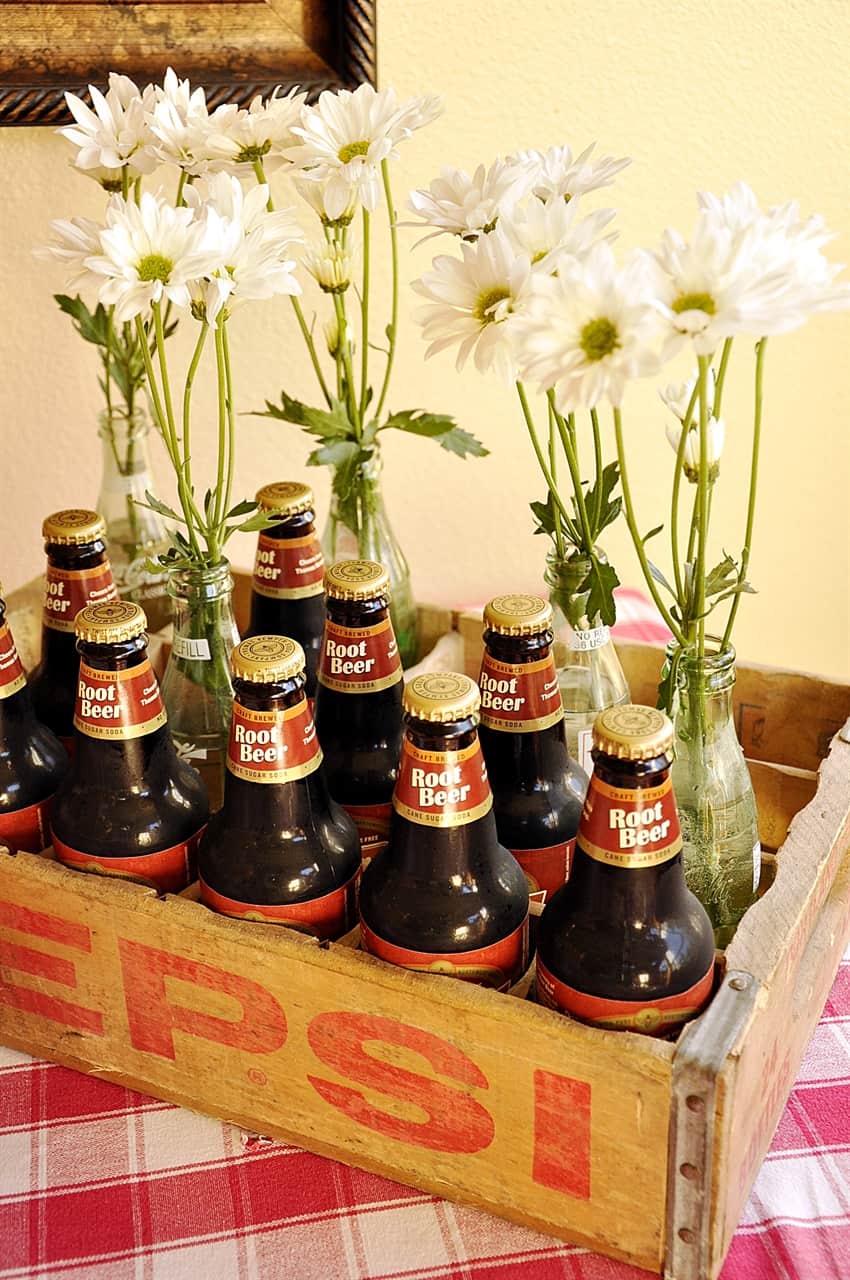 Katy Jo requested chocolate cake so I made her my BEST chocolate cake complete with a fun cake bunting!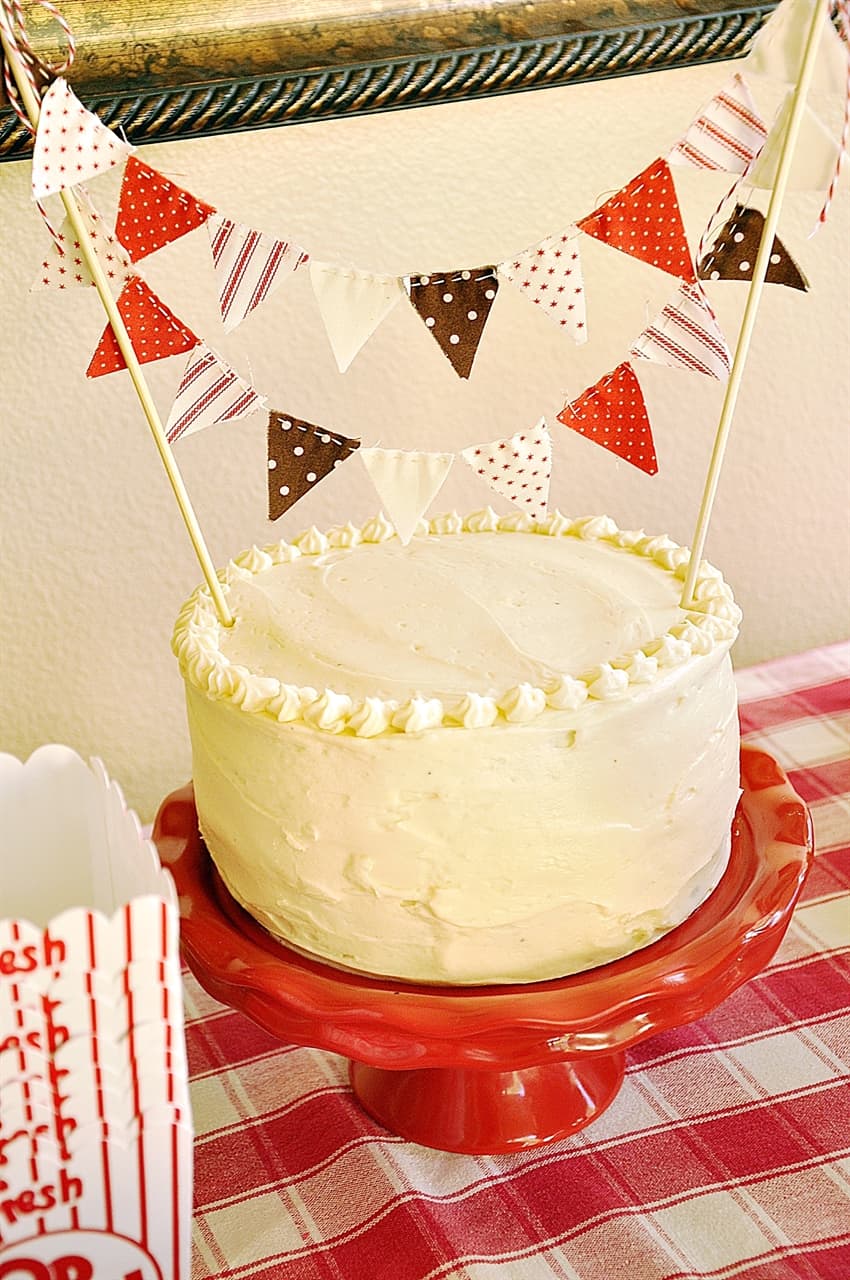 So see what other fun food we served at the party come back again!!