Liven up an old piano with some chalk paing. I will show you how to paint a piano, step by step.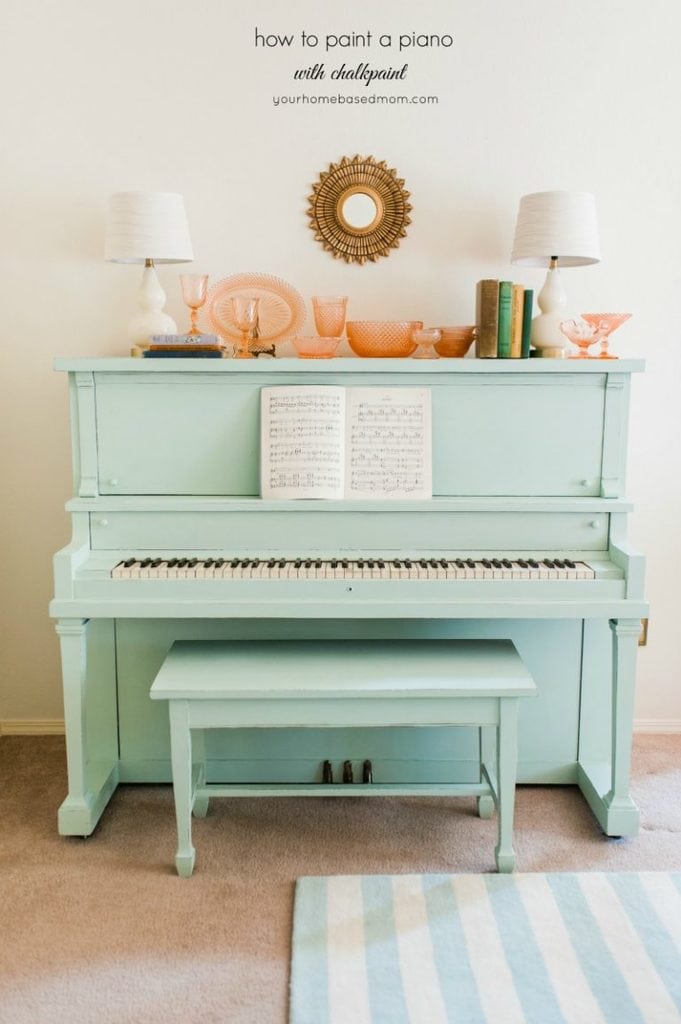 This summer I needed a project. I am a project person. I decided that it was time to redecorate my living room. I have never really liked my living room. It always felt too dark and heavy. As a result I never spent much time in there except for holidays. I decided it was time to lighten up my life!
The whole new living room reveal will come later but today I am excited to share the transformation my piano underwent.
Our piano is old. I'm not exactly how old it is but when we bought our first home back in 1986 it was in the house. We paid the owners who were moving into a retirement home a few hundred dollars for it. It has been a great piano for our family. All of our children learned to play the piano on it and many a Christmas carol has been sung around the piano.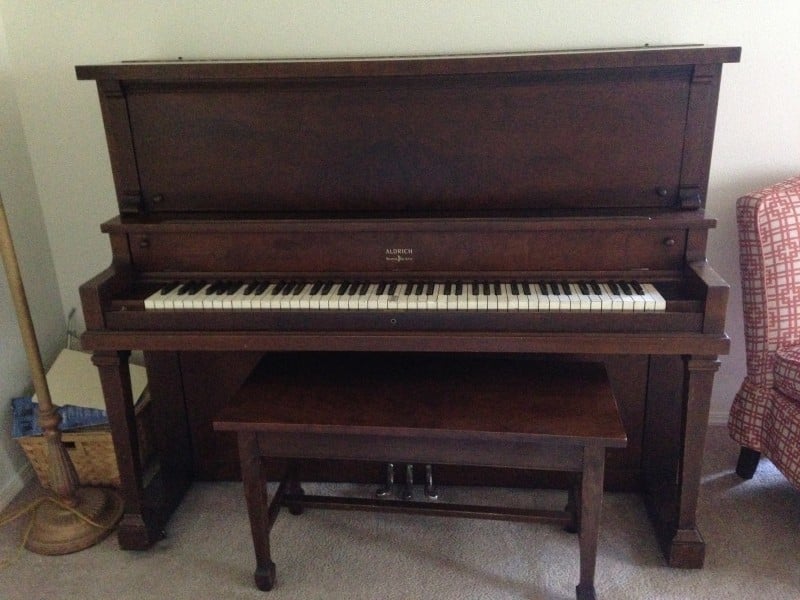 But it was just too big and dark for my new lightened up decor. Since there are no kids at home any more, I rarely play and the only time it seems to get used is Christmas Eve I thought about getting rid of it. I had a small revolt from a few of my children, one in particular who considers it his piano since he is the only one that still plays the piano. So I decided to keep it but something had to change.
I decided that painting it was the solution. That same child who revolted against me selling the piano also wasn't too happy about me painting it either but oh well! I have to admit it did seem a little "sacriligious" to paint the piano but I decided to do it anyway.
Deciding on the color was the hardest part. After a little research I knew I wanted to use chalkpaint. I love the fact that there is no prep work with chalkpaint. No sanding, no priming all you do is paint with the chalkpaint!
I used Annie Sloan Chalkpaint which can be bought at two different places here in Portland that I know of. I purchased my paint at The Purple Pear in SE Portland. The owner was very helpful and she even gave me samples of different colors to take home. She also sells the paint online. There is also another shop in Hillsboro that sells Annie Sloan Chalkpaint that I have purchased from before also called B Designs Home Decor and the owner is great too!
I ended up chosing Provence diluted 4 to 1 with Old White.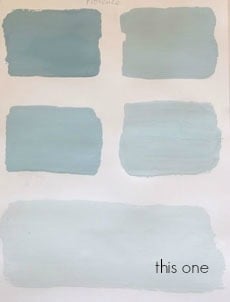 The process was easy. I removed the front of the piano first. This was the only part of the piano I took apart. It came off easily by releasing some levers.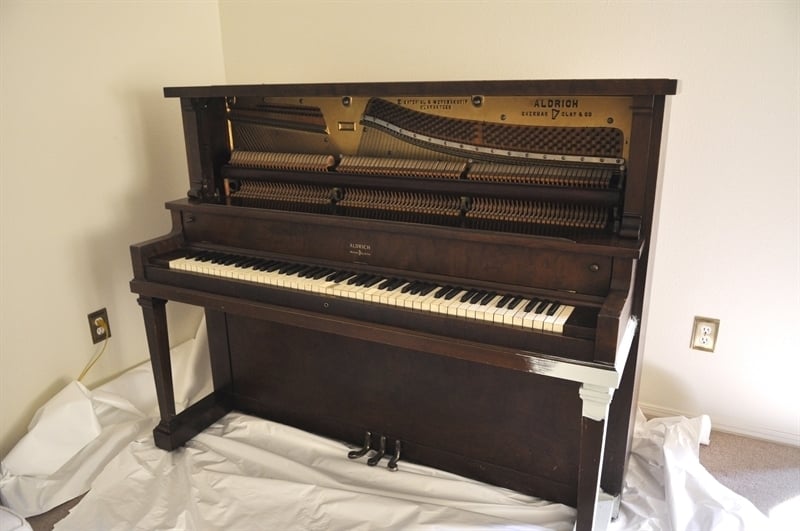 I also taped around the foot pedals and the keys.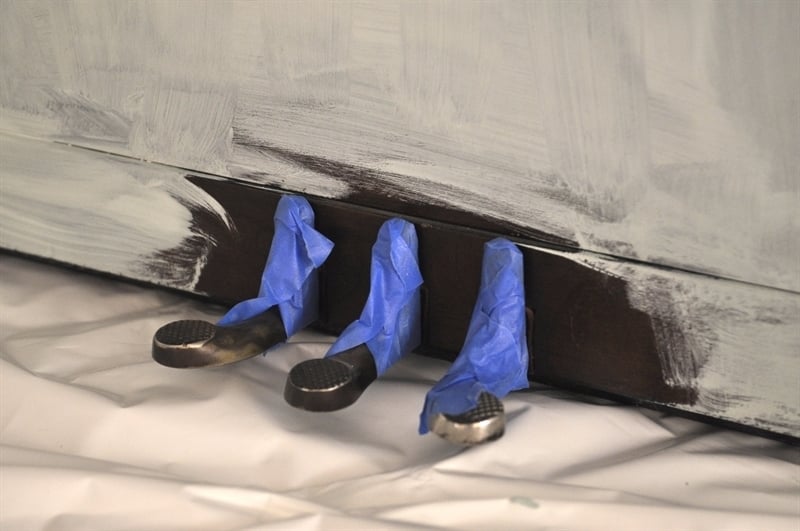 And then I just started painting. I did paint the piano bench first because I decided if I hated it I could just buy a new piano bench! I decided I loved it and then I just went for it!! I was a little nervous putting that first brush full of paint on the actual piano.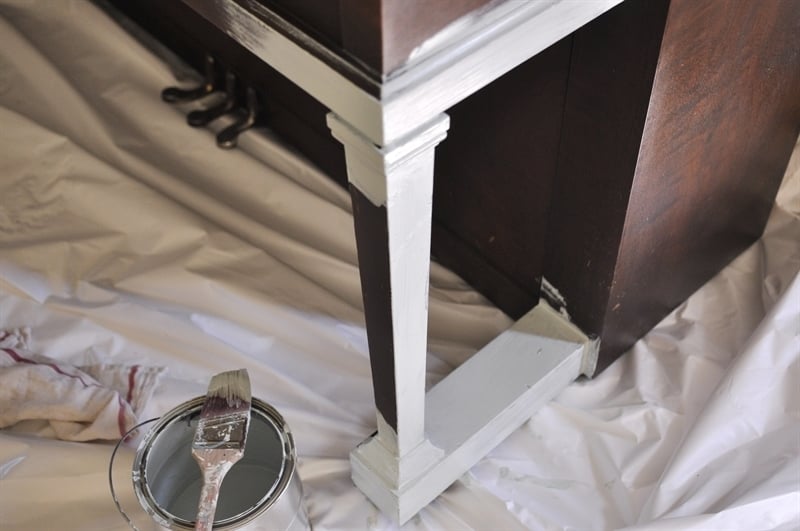 Here it is with the first coat. I ended up putting 3 coats on since the piano was so dark. After the third coat I lightly distressed the edges and then put a couple of coats of the Annie Sloan clear wax on it. There are lots of YouTube videos out there on how to apply the wax.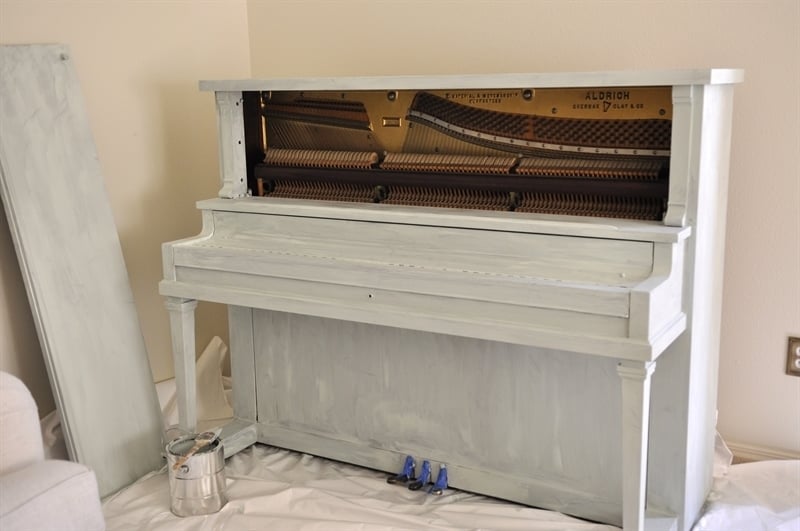 And here is the finished project. Isn't she pretty!!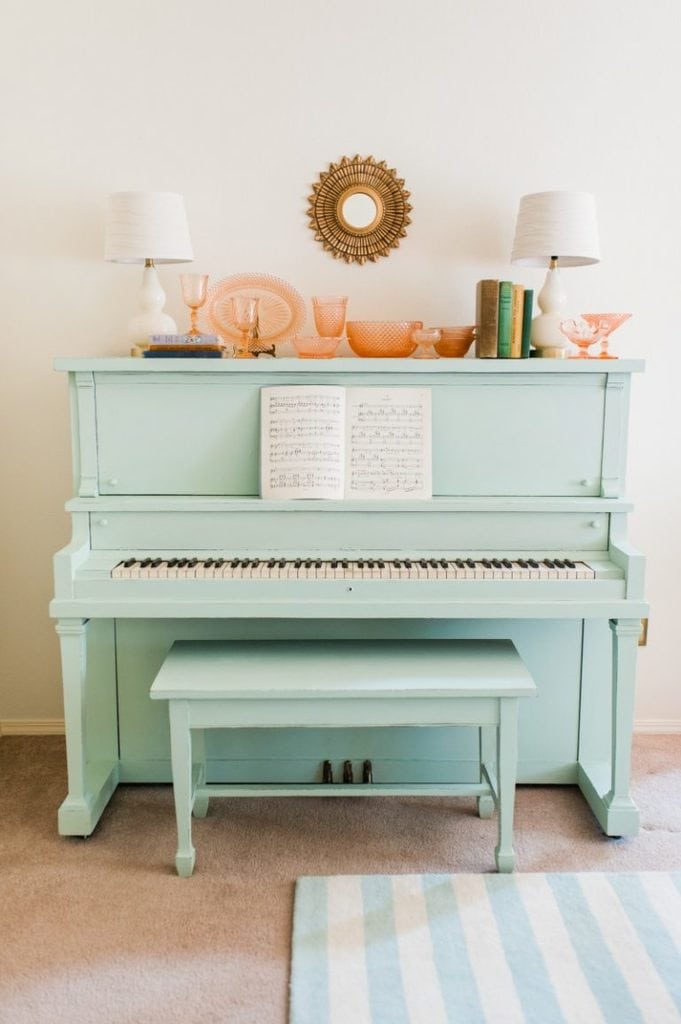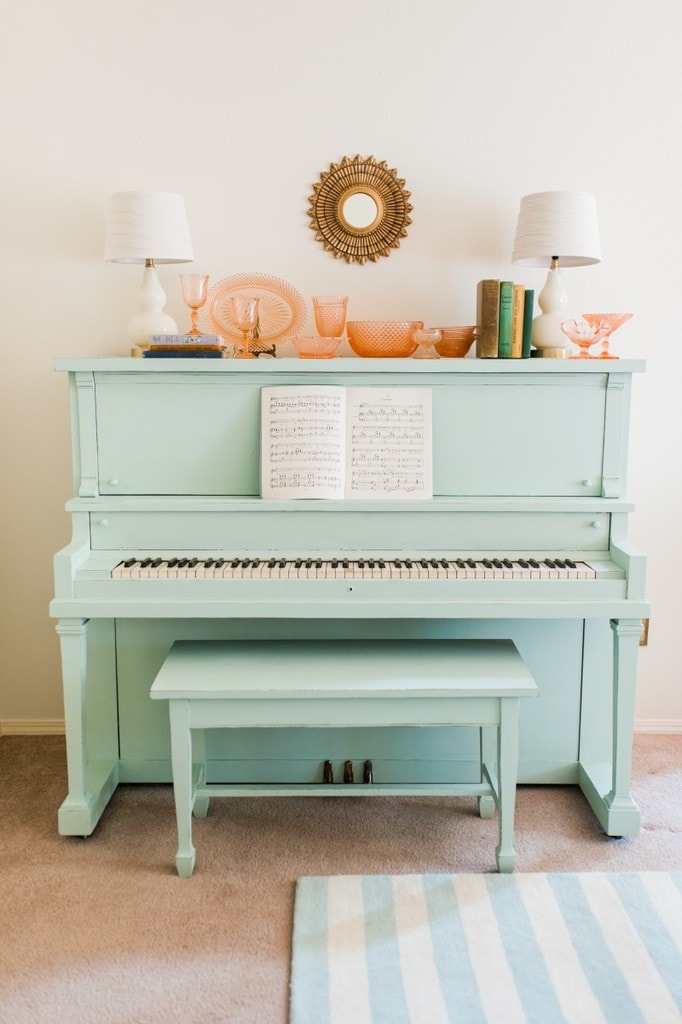 I have to say I am totally in love.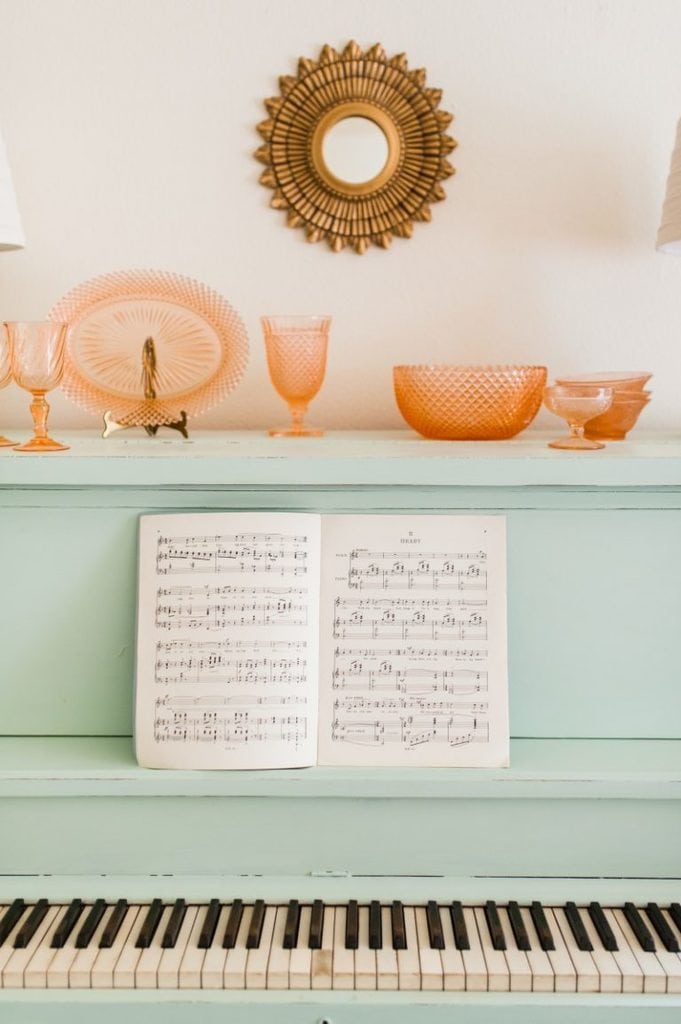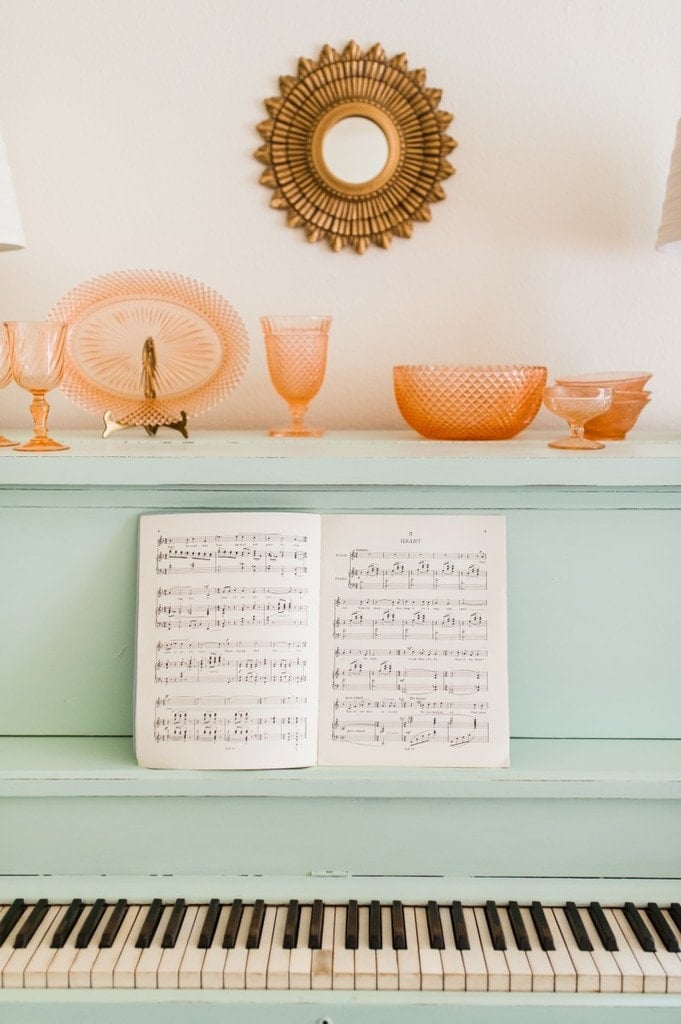 It is so pretty now, I'm inspired to sit down and play! Someone asked me if painting it changed the tune of the piano. My reply was that unfortunately it was still as out of tune as it was before. Need to get a piano tuner over here!