Roasted Parmesan Asparagus is the quickest and most delicious asparagus ever!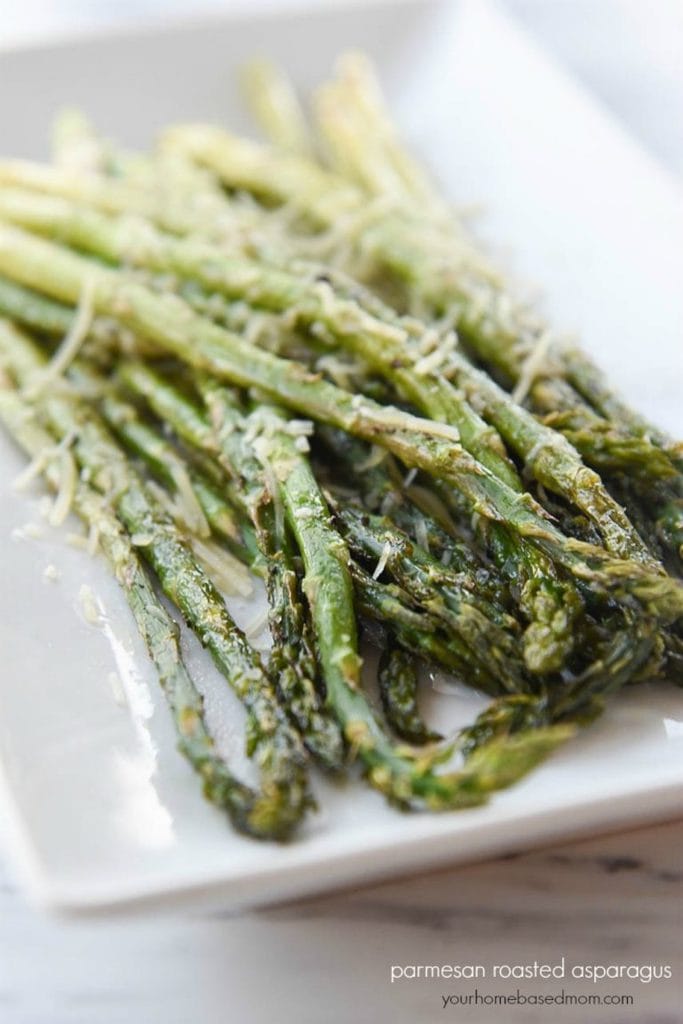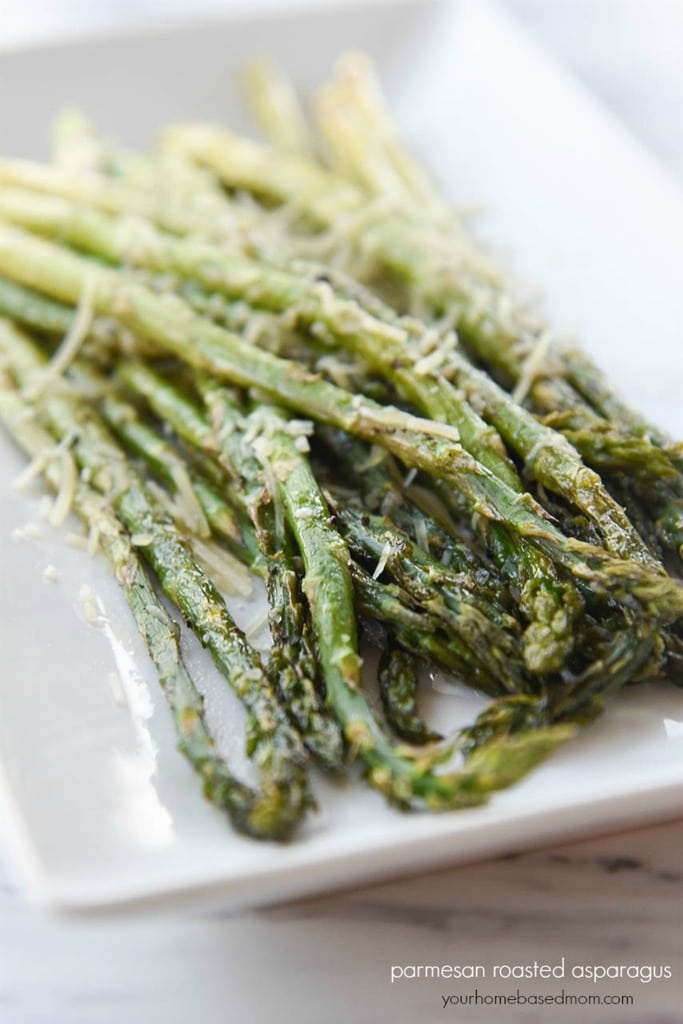 Roasted Asparagus Parmesan is one of my favorite "green" recipes and it is in honor of of St. Patrick's Day.
Truth be told, I am not a big fan of St. Patrick's Day.  In fact I have even been known to NOT wear green on St. Patrick's Day – even though it is my favorite color!
Growing up I was NOT a fan of green foods.  In fact, the only green food I ate was green beans – out of a can!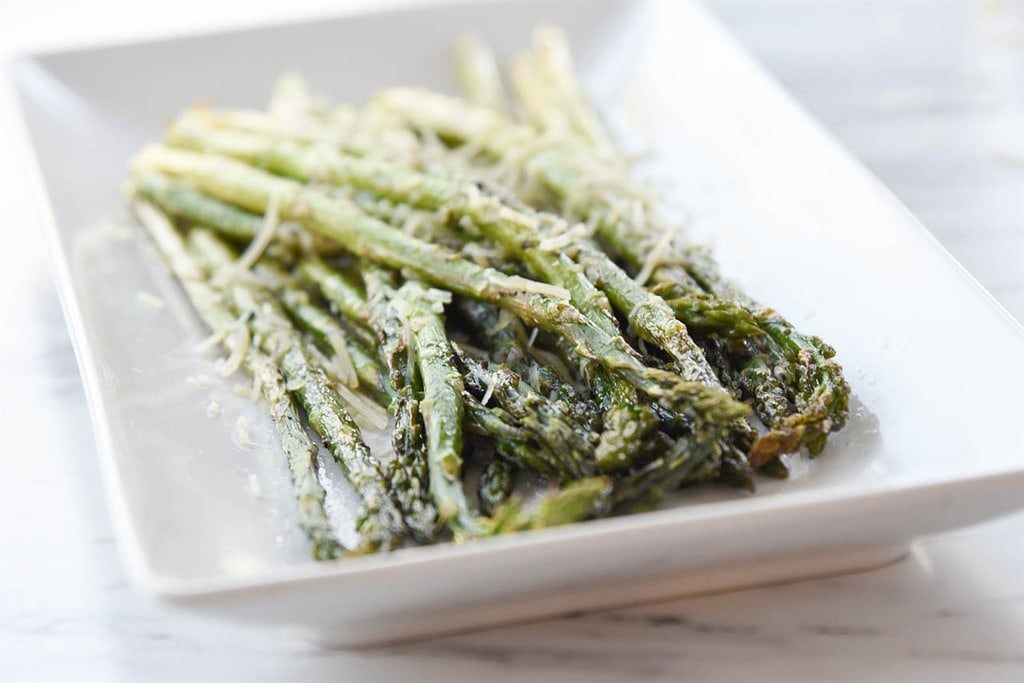 As I have gotten older my green food repertoire has definitely expanded.  We have a rule at our dinner table that there must be at least one green food on your plate! Today's green recipe is for asparagus – one of my favorite vegetables.  I love it because it is so easy to prepare.  It can be ready to go in less than fifteen minutes!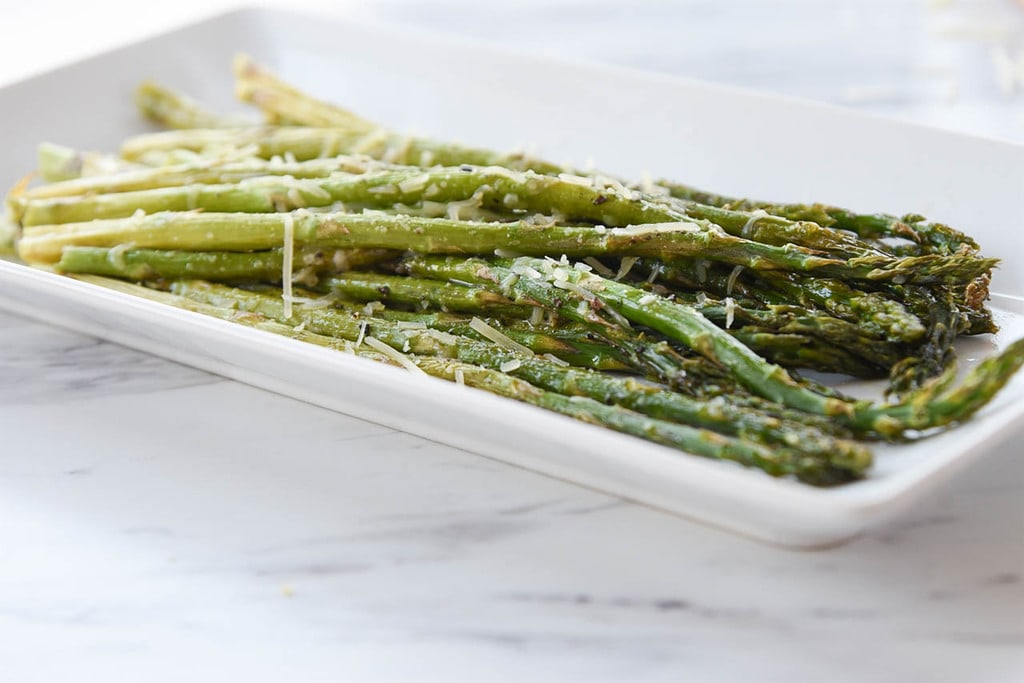 I am a little picky about my asparagus.  I have tried lots of different asparagus recipes but I always come back to this one.
All you need is a cookie sheet, some olive oil, salt and pepper and a little or a lot of Parmesan cheese.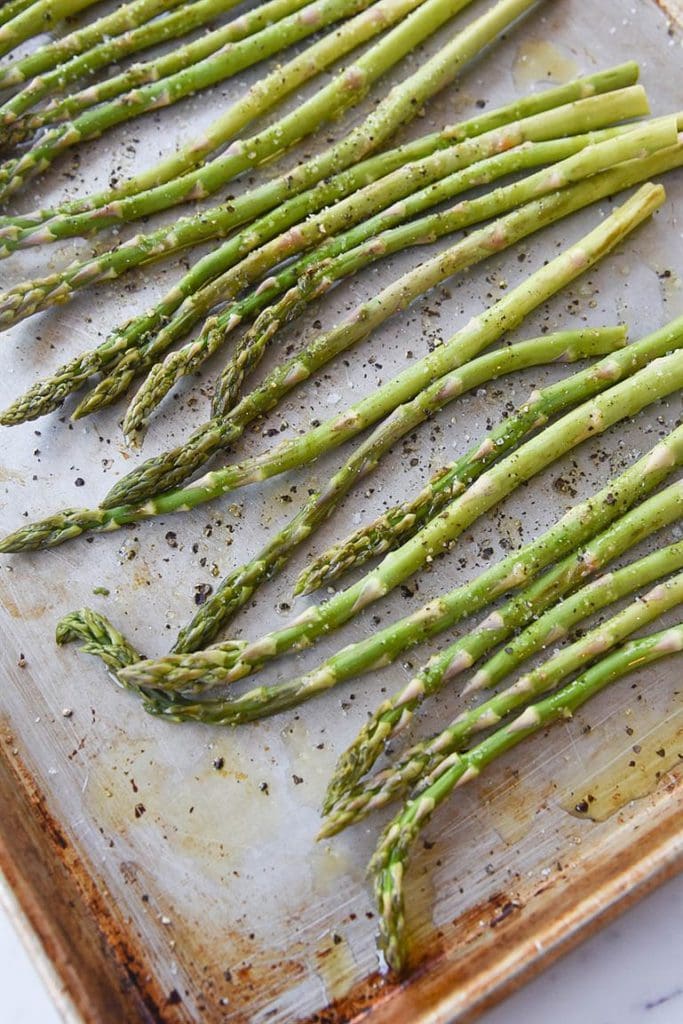 The cooking time will vary a bit depending on how thick your asparagus is.  I love mine on the thinner side so it can be done in as little as five minutes.  I also don't like my asparagus too soft.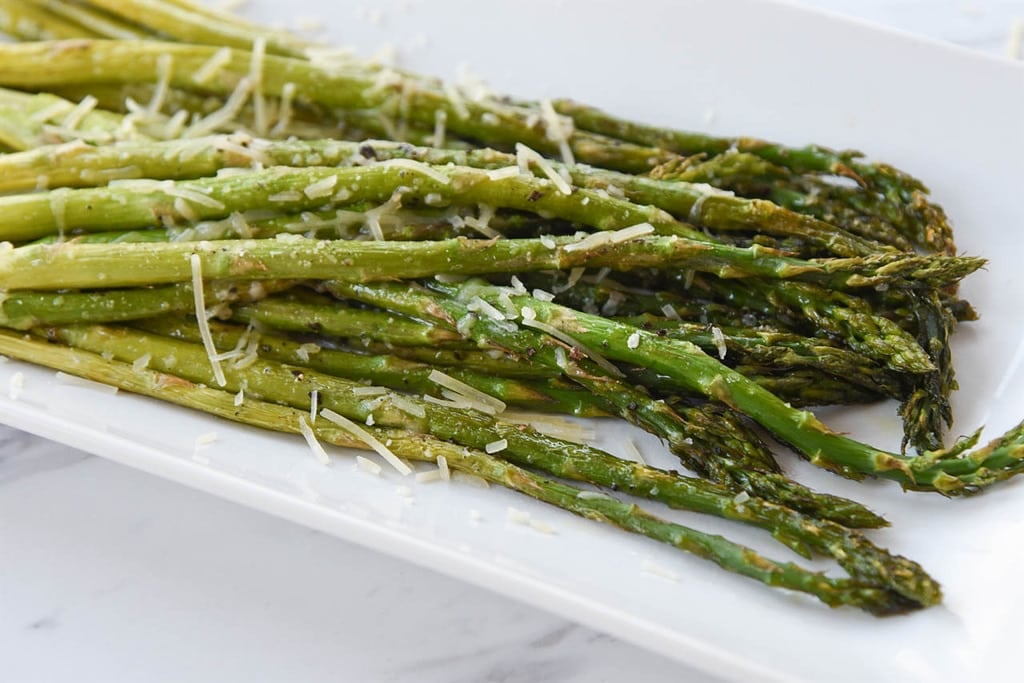 Some of my other favorite green vegetables:
My favorite kitchen items I used to make this Roasted Asparagus Parmesan:
SHEET PAN – I have at least six of these in my kitchen.  I use them everyday. The 13 x 18 size is perfect and I use them for everything!
REDMOND REAL SALT – this is my favorite, daily use salt.  It's unrefined, unprocessed, just the way nature made it!
For all of my other favorite kitchen products and tools visit my Amazon Store.
Roasted Asparagus Parmesan Recipe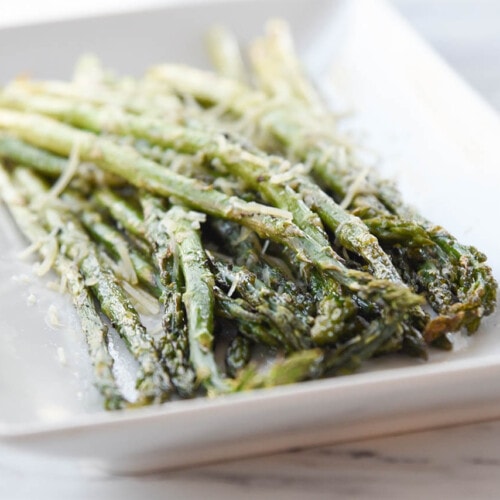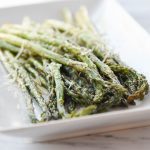 Print
Roasted Asparagus Parmesan
Roasted Asparagus Parmesan is the quickest and most delicious asparagus ever!
Ingredients
Asparagus

Olive oil

Kosher Salt

Ground Pepper

Parmesan Cheese
Instructions
Cut off an inch or so from the bottom of the stalks

Lay in a single layer on a cookie sheet

Drizzle with olive oil and sprinkle with kosher salt and fresh ground pepper.

Roast in a 400 degree oven for about 10 minutes

Sprinkle with freshly grated Parmesan cheese and return to oven for a minute so that cheese melts.

Place on a pretty plate and serve
Get my Weekly Menu Plan for FREE!
Receive my FREE "What's for Dinner?" Meal Planning Course, a copy of my FREE ebook that includes my most popular recipes and my FREE weekly Meal Plan.