Breakfast Taco Boats would be perfect for breakfast or dinner!  Love breakfast for dinner!!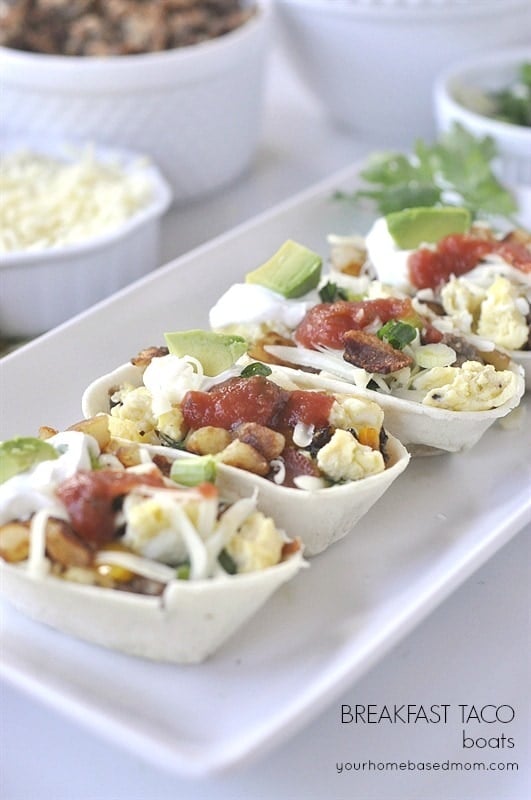 I love breakfast for dinner.  In fact I prefer breakfast for dinner rather than breakfast for breakfast!  When Old El Paso asked me to try out their fun new Mini Soft Tortilla Taco Boats I was so excited.  First of all because they are just plain cute!  Second, they are a fun new way to enjoy a family favorite recipe.  Our family loves tacos and family taco night is always a big hit.  Old El Paso's new Mini Taco Boats are soft flour tortillas that are shaped into a fun boat shape with a flat bottom so it makes they easy to  hold and serve.  You can fill the cute little boats up with "whatever floats your boat!"  Whatever your favorite taco filling is will work!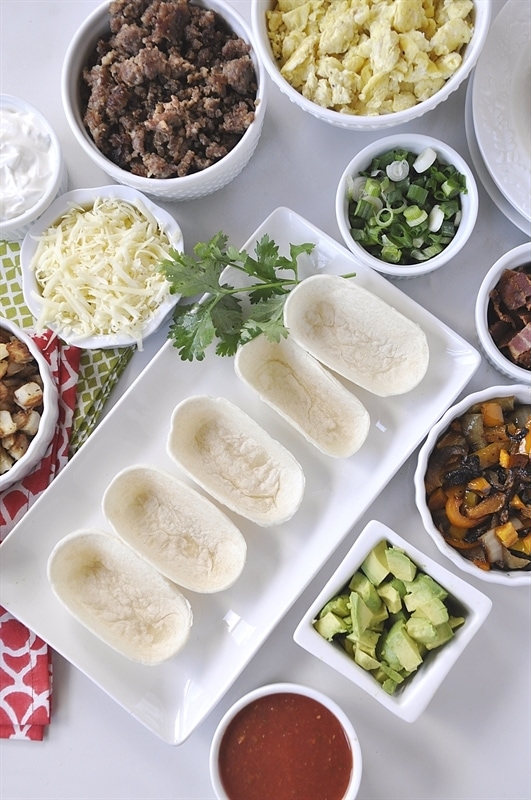 The first thing I decided to try them out with was breakfast tacos!  I cooked up all our favorite things we like to put in an omelet or egg scramble such as potatoes, sausage, bacon, onions and peppers, eggs and added in some grated cheese, green onion, cilantro, avocado, sour cream salsa.  Then everyone could just fill their Taco Boat up with whatever toppings they wanted.  There are 12 taco boats in a package.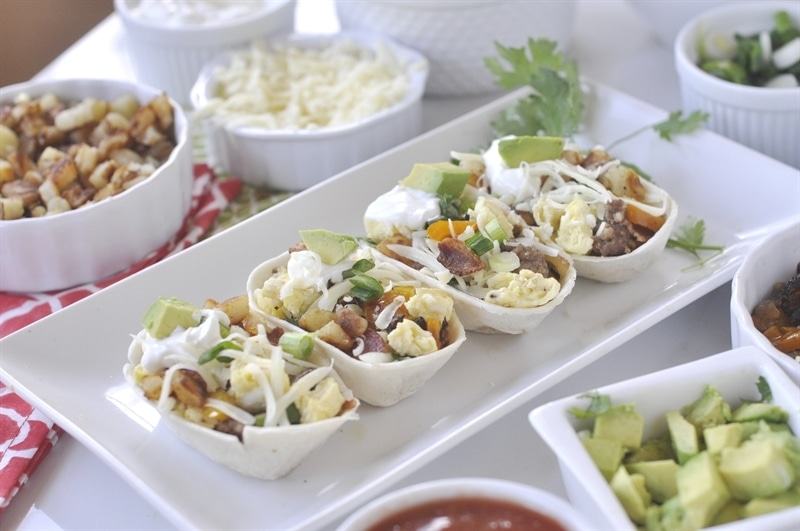 I love that everyone can personalize their Taco Boat to their own tastes.  The Taco Boats are really nice and sturdy and don't crumble and fall apart on you when you bite into them.  They fit into little hands as well as big hands.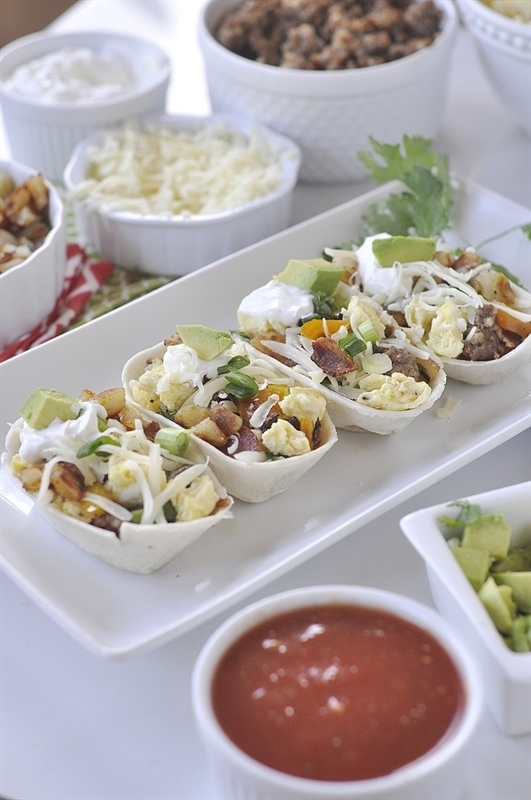 I filled my Taco Boat up with a little bit of everything and topped it off with some salsa!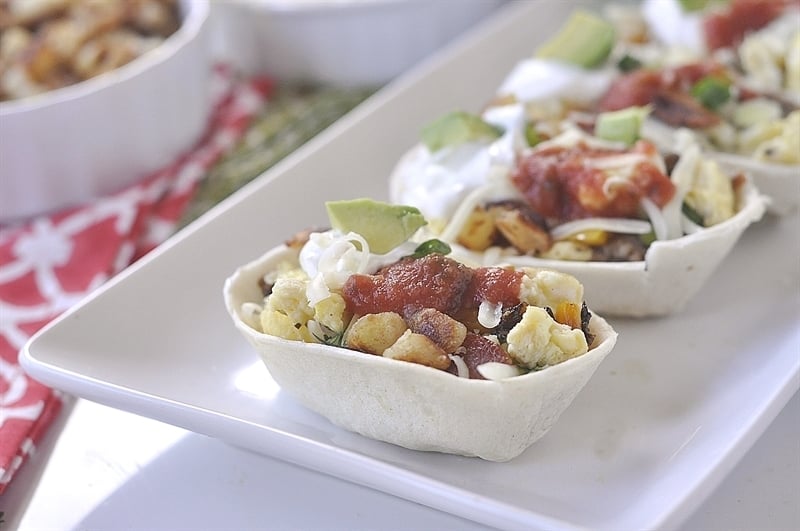 I love it when dinner is not only delicious but it's fun to eat too and these Old El Paso Mini Soft Tortilla Taco Boats definitely make family taco night or family taco morning fun and delicious!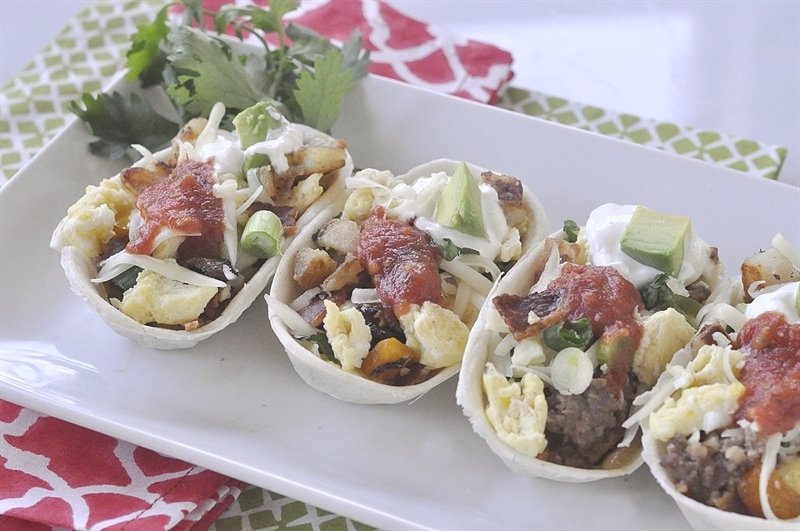 This post was sponsored by Old El Paso but all opinions are my own.
Do you enjoy family taco night at your house? You could win a year supply of Taco Boats from Old El Paso.  Just share what taco night looks like at your house tagging @OldElPaso and using #TacoBoatSweepstakes. Just visit Old El Paso #TacoBoatSweepstakes for more info!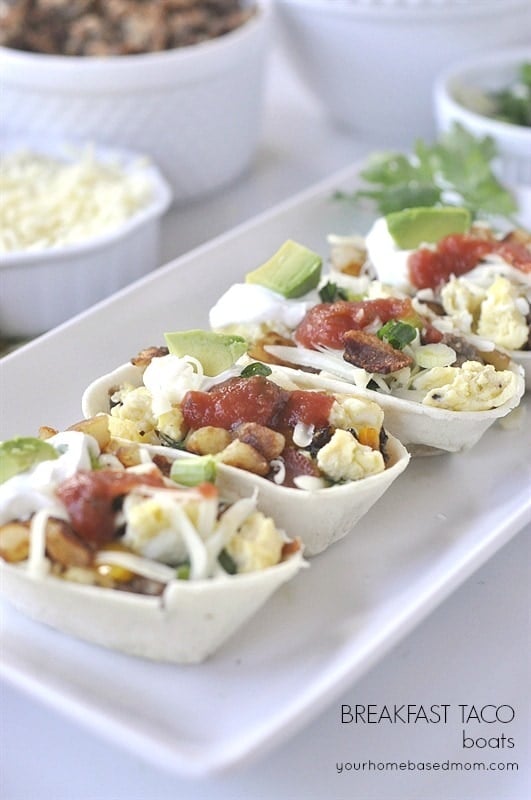 Breakfast Taco Boats
Ingredients
Sausage or Chorizo

browned

Hash Brown Potatoes

cooked

Crumbled Bacon

cooked

Onions and Peppers

caramelized

Monterey Jack Cheese

grated

Green Onions

chopped

Cilantro

Chopped

Salsa

Avocado

sliced

Old El Paso Mini Soft Tortilla Taco Boats
Instructions
Prepare all ingredients.

Put desired ingredients into taco boat and enjoy!

Stay Updated!
Need more recipes and creative ideas? Sign up and get a FREE copy of my ebook! Do you think your friends would love this too? Please share my blog with them. Thanks!