Throw together the perfect Thanksgiving Menu with these delicious Thanksgiving dishes. No matter what the size of your gathering, these Thanksgiving recipes will make it a meal to remember.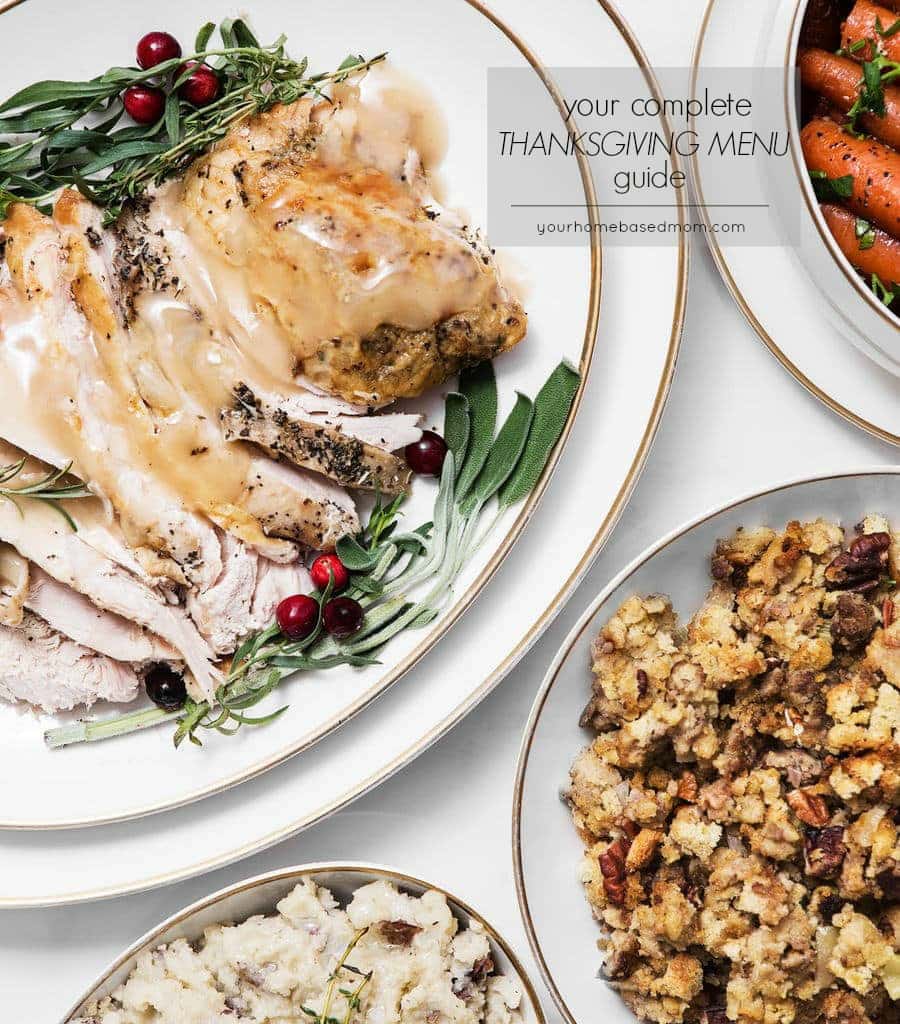 The star of any Thanksgiving Meal is the Turkey. But that can also be the hardest part of the meal to get right. If you have a small group gathering, the slow cooker turkey breast is the perfect option. It also works well for making yourself some delicious leftovers if you aren't hosting Thanksgiving or adding some extra white meat to your turkey platter if you are serving an extra large crowd.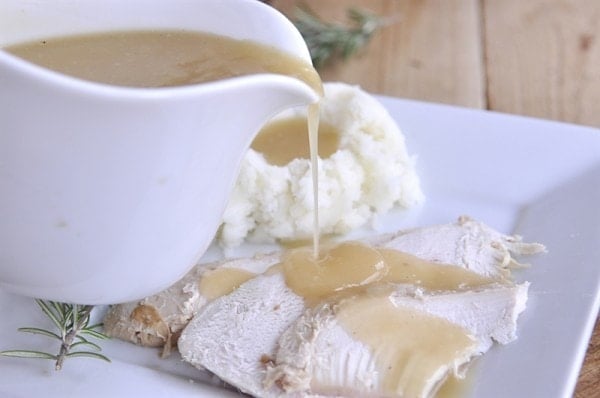 What holiday table is complete without the perfect Mashed Potatoes. These creamy mashed potatoes pair perfectly with my delicious and easy gravy recipe.
And you can't forget warm and buttery dinner rolls. Really you could stop right here and most people would be happy with your Thanksgiving menu.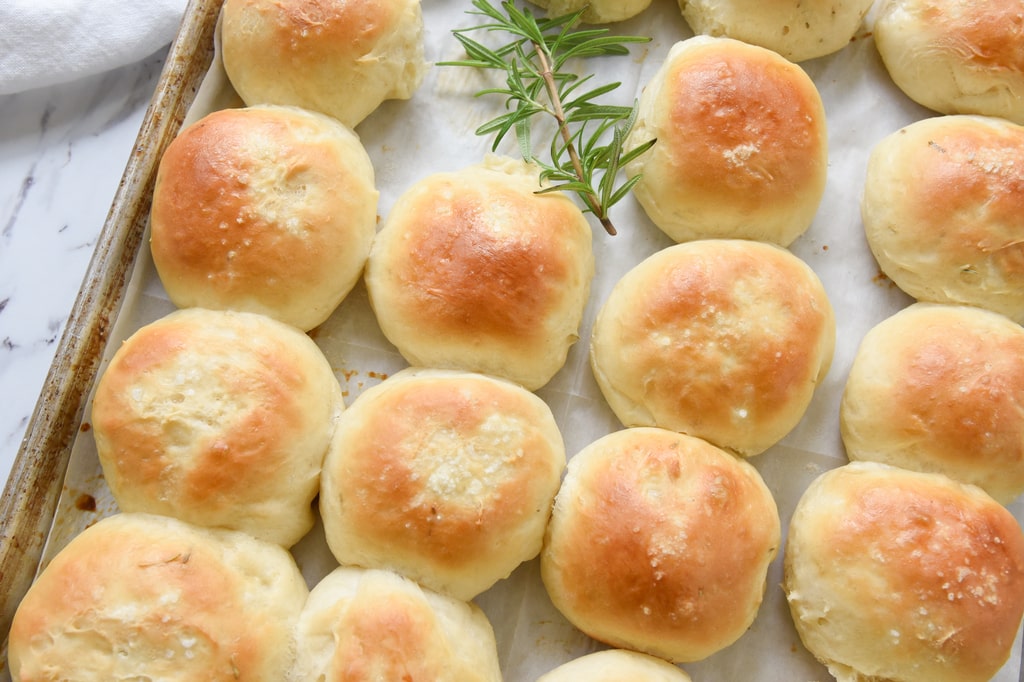 Do you typically serve a relish tray with your Thanksgiving meal? Is it really Thanksgiving at all if kids aren't putting black olives on their fingers? If a relish tray isn't part of your Thanksgiving tradition, try it this year. The flavors will complement your meal perfectly!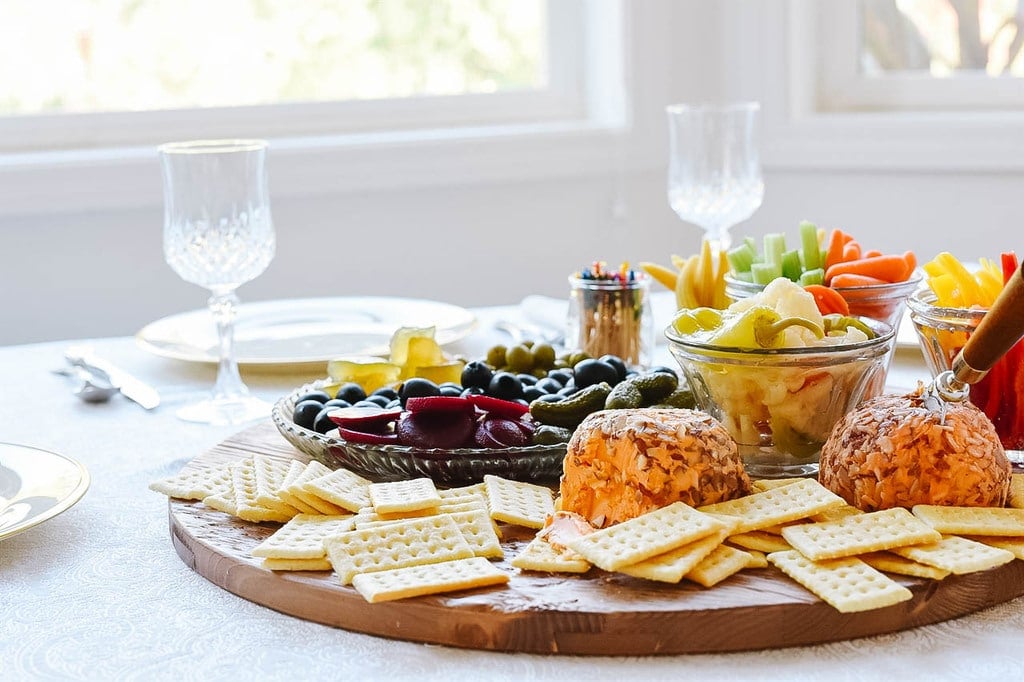 Thanksgiving Side Dishes
For some, Thanksgiving is all about the delicious side dishes. If you are someone that would be happy to skip the turkey and mashed potatoes all together to make room for more sides, we have some delicious Thanksgiving side dishes for you.
We love a traditional Sausage Cornbread Dressing with our Thanksgiving dinner, so that is what is on the menu this year. But if you are looking for a second stuffing recipe, check out my wild rice stuffing.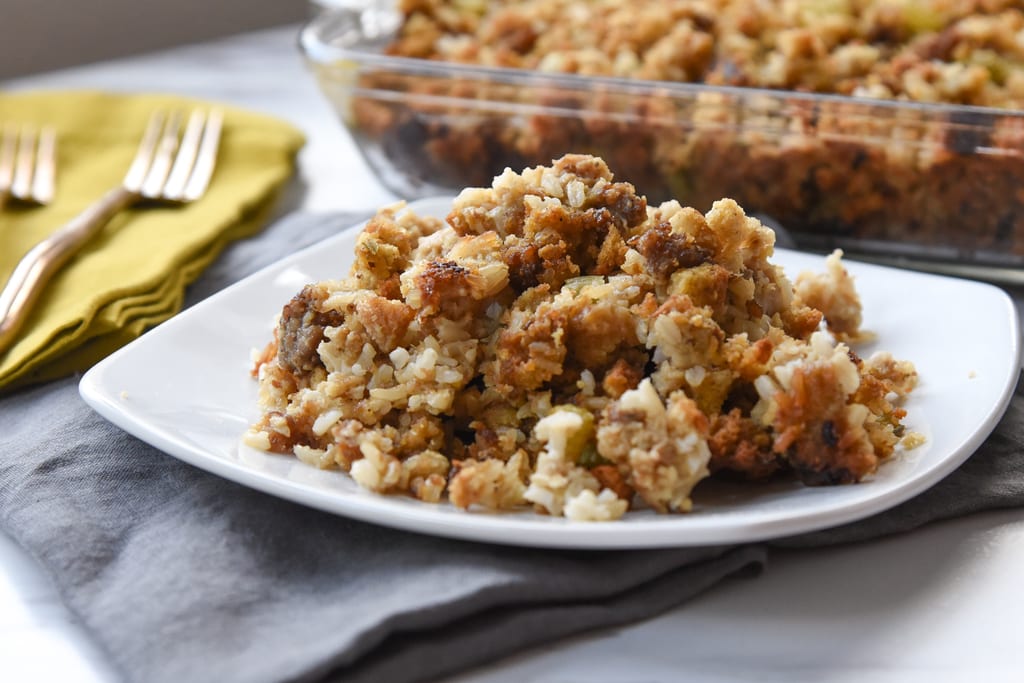 If you are looking for a show stopper sweet potato recipe for your Thanksgiving menu, I have just the thing.  Maple Bacon Roasted Sweet Potatoes are sure to be a hit.  But if you want something more traditional, my  Sweet Potato Casserole makes an appearance every Thanksgiving.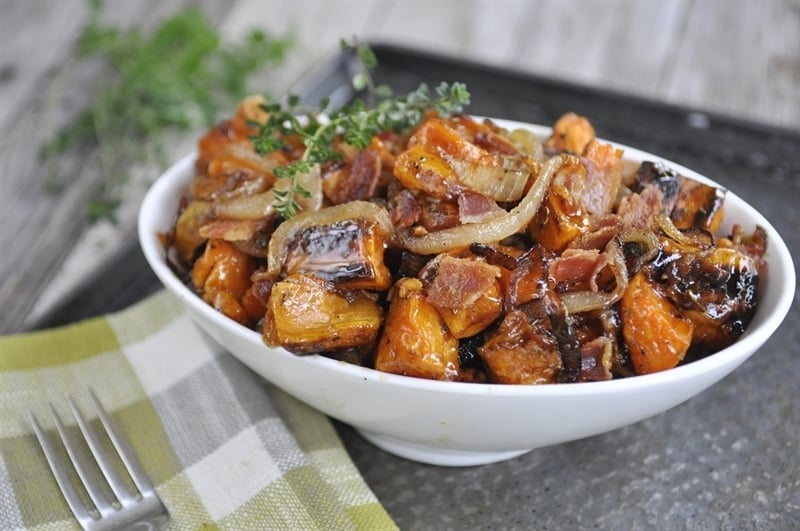 I always try to have a salad or green vegetable on the menu, like these delicious Caramelized Brussel Sprouts. So delicious you will want to make room on your plate for them.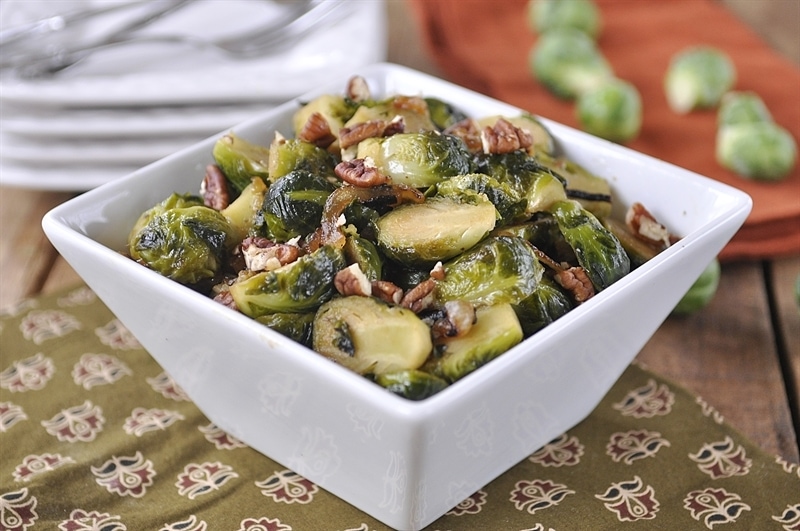 Green Bean Casserole is a necessity at many Thanksgiving tables. My version is made with fresh green beans and no canned soup. But still has all of the same delicious flavor!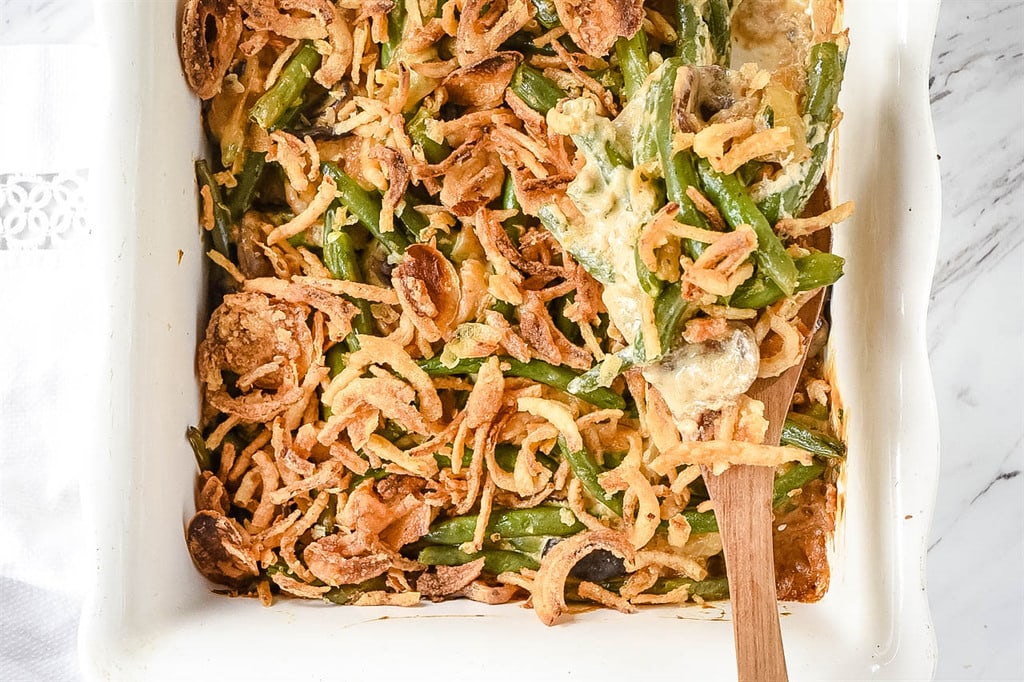 And you may consider it a side or a relish, but Thanksgiving dinner is not complete without cranberry sauce. This deliciously easy slow cooker cranberry sauce is the perfect side to your Thanksgiving plate and makes a delicious addition to your leftover turkey sandwiches.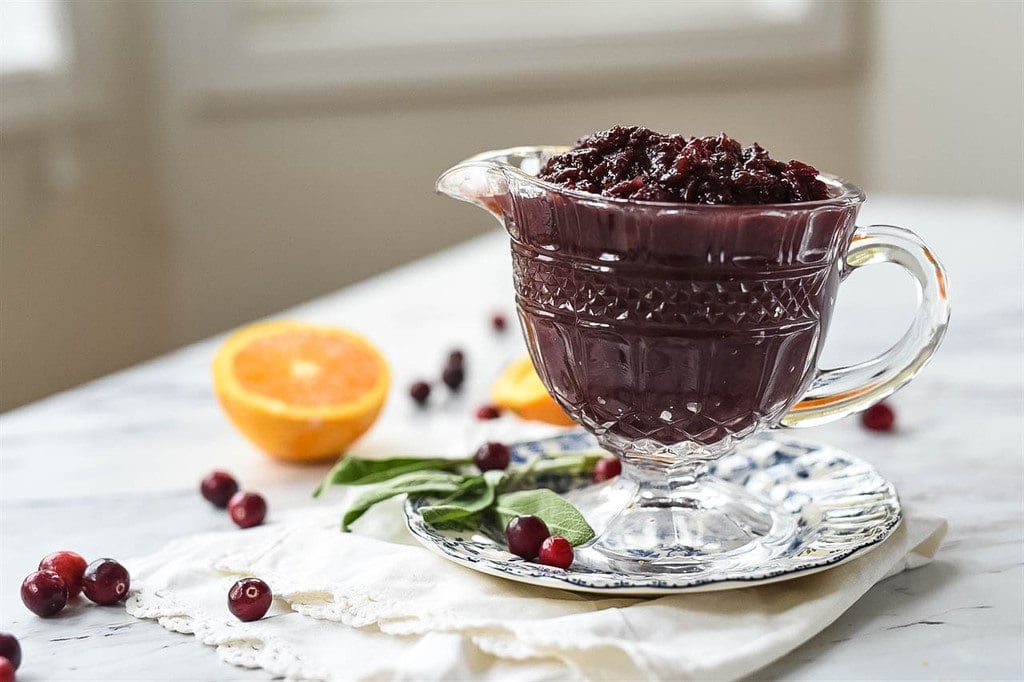 Thanksgiving Dessert
It is a miracle that anyone is able to save room for Thanksgiving dessert, but it magically happens every year.  You can't have a Thanksgiving menu that doesn't include pumpkin pie.  But one dessert is never enough for Thanksgiving.  Pumpkin cheesecake is always a good companion to the traditional pumpkin pie.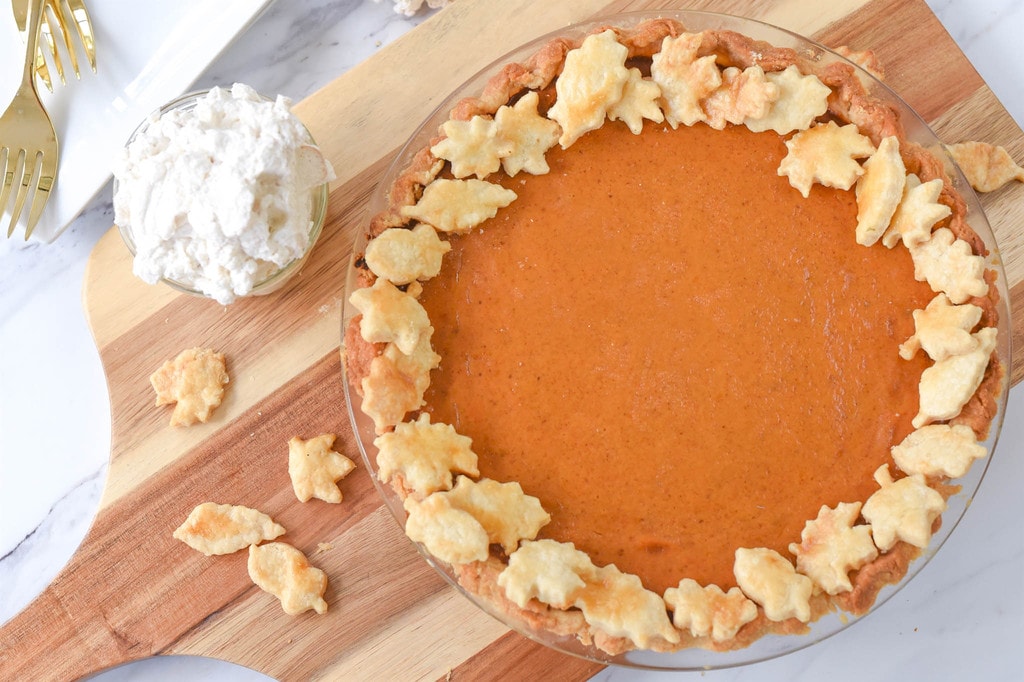 I hope these recipes help to make the perfect Thanksgiving menu at your house. And no matter what is on the table, I hope it is surrounded with people that you love.