A relish tray was always part of any holiday meal or special occasion when I was growing up. This updated version deserves a prominent place on every dinner table!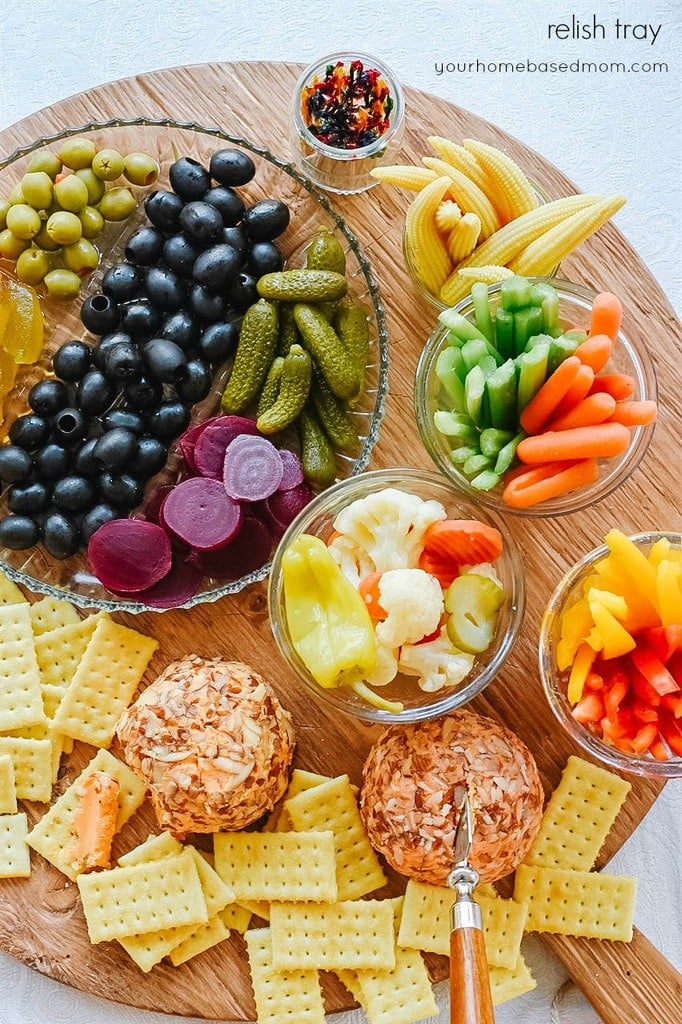 I grew up in Kenosha, Wisconsin, on the shores of Lake Michigan. Kenosha sits in the very southeastern corner between Milwaukee and Chicago. I grew up in the era of the Wisconsin Supper Club. In fact, my high school graduation dinner celebration was held at the Hob Nob, one of the better known Wisconsin supper clubs. The supper club was the birthplace of the relish tray.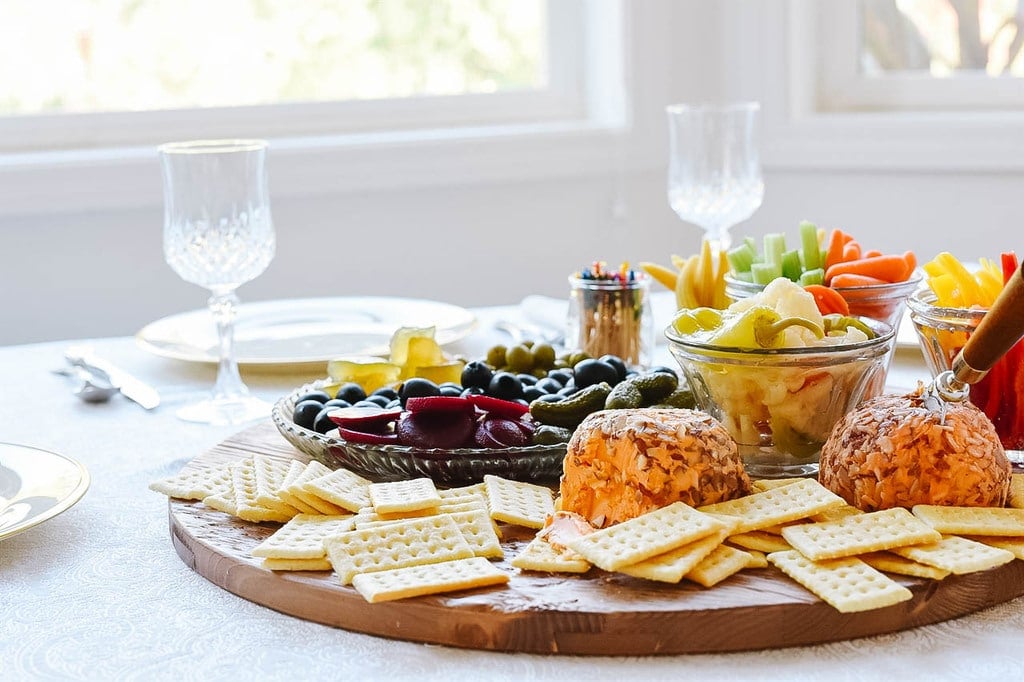 What is a Supper Club?
The Chicago Tribune defines it this way,
"A Wisconsin supper club is an independently owned, fine-dining destination restaurant, typically in a picturesque locale on the edge of town. The menu comes from yesteryear, void of pretense and decidedly non-froufrou — prime rib, broiled white fish, shrimp cocktail — with enough complimentary sides and trimmings to satisfy a second meal. A relish tray should begin the meal, and three hours later, is bookended with house-made bread pudding or cheesecake. On Fridays they should serve an all-you-can-eat fish fry. A band might be performing. Mixed cocktails such as Manhattans and brandy old-fashioneds are preferred over wine or beer. If you leave hungry, you have not dined in a supper club."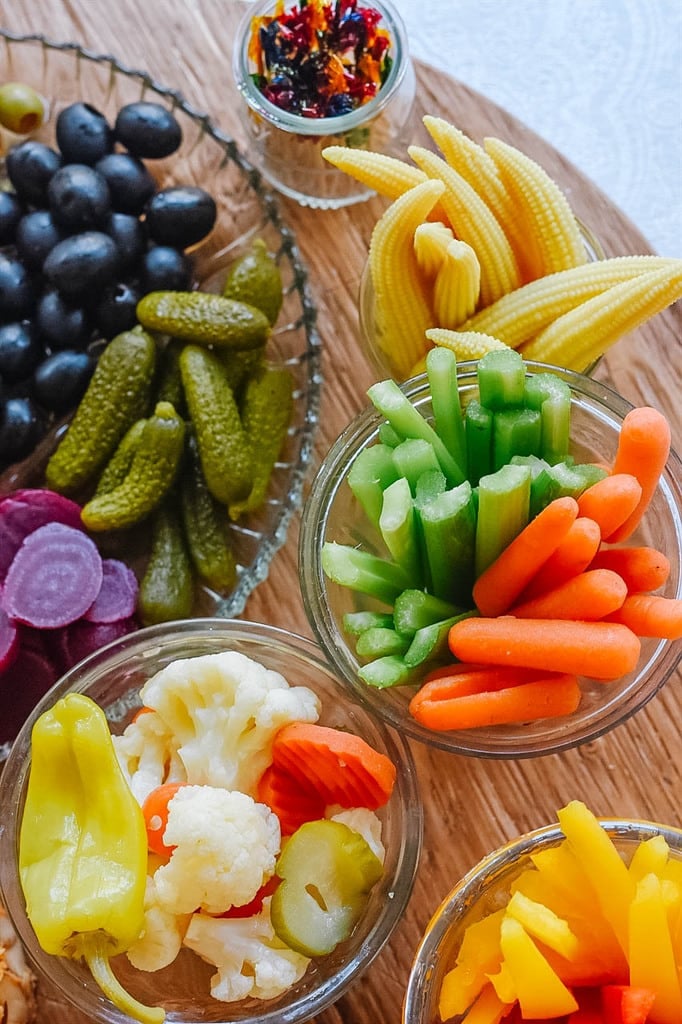 What is a Relish Tray?
If you grew up in the sixties or seventies there was probably a relish tray or platter on the dinner table at parties, Thanksgiving, Christmas or other holidays and special occasions. It was definitely the appetizer of choice.
It always consisted of a variety of pickled vegetables. My mom's favorite was the pickled watermelon rind but it could also include pickles, pickled cauliflower, pickled beets, baby corn, carrots and of course olives. Those were always the favorite of the kids and had to be eaten off the ends of your fingers!
What Goes on a Classic Relish Tray?
Variety is the key. You want a variety of fresh veggies and pickled veggies. You will often find a cheeseball and crackers or some type of spreadable dip such as hummus or cheese spread.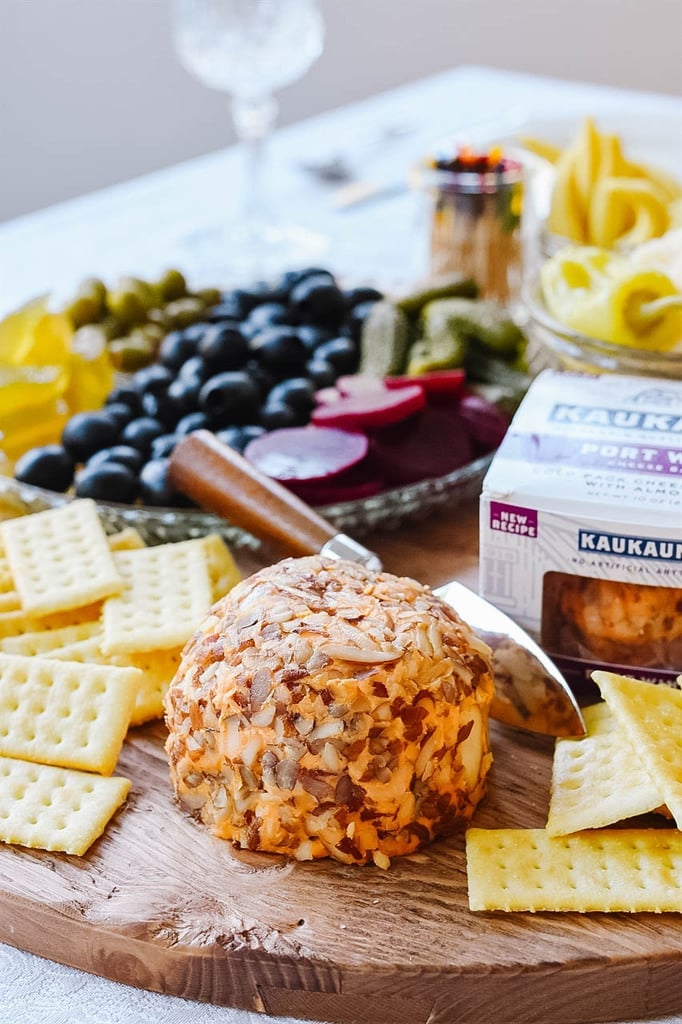 The Cheeseball
Another item usually found on the Supper Club tray was a cheeseball. You can purchase cheeseballs in the deli section of the grocery store but I prefer to make my own using this amazing cheeseball recipe!
Ingredients Needed:
Cheeseball
Crackers
Black olives
Green olives
Baby pickles
Pickled beets
Carrot sticks and celery sticks
Pickled watermelon rind
Pickled baby corn
Pepper slices
Pickled cauliflower
Radishes
Mushrooms
Artichoke Hearts
?Butter Pickles
Pickled Green Beans
Cornichons
Cherry Peppers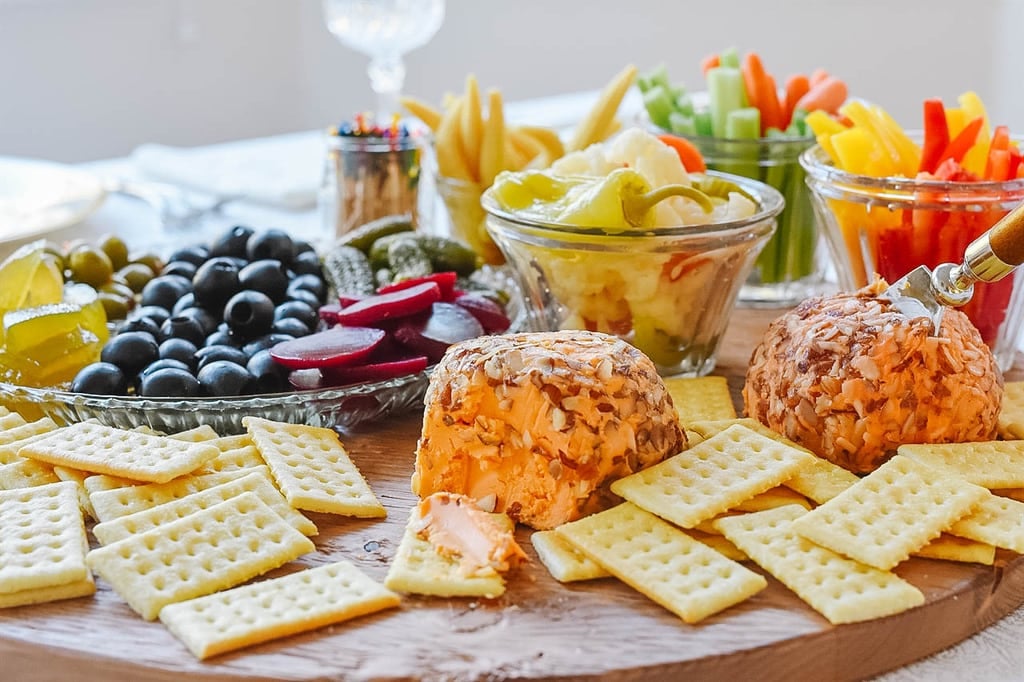 Why Pickled Veggies ?
The relish tray was originally a combination of pickled veggies, mainly because at the time, fresh produce from Central and South America was not readily available in grocery stores but canned, pickled fruits and vegetables were. Since availability is not longer a problem, I like to use a combination of pickled and fresh veggies for variety.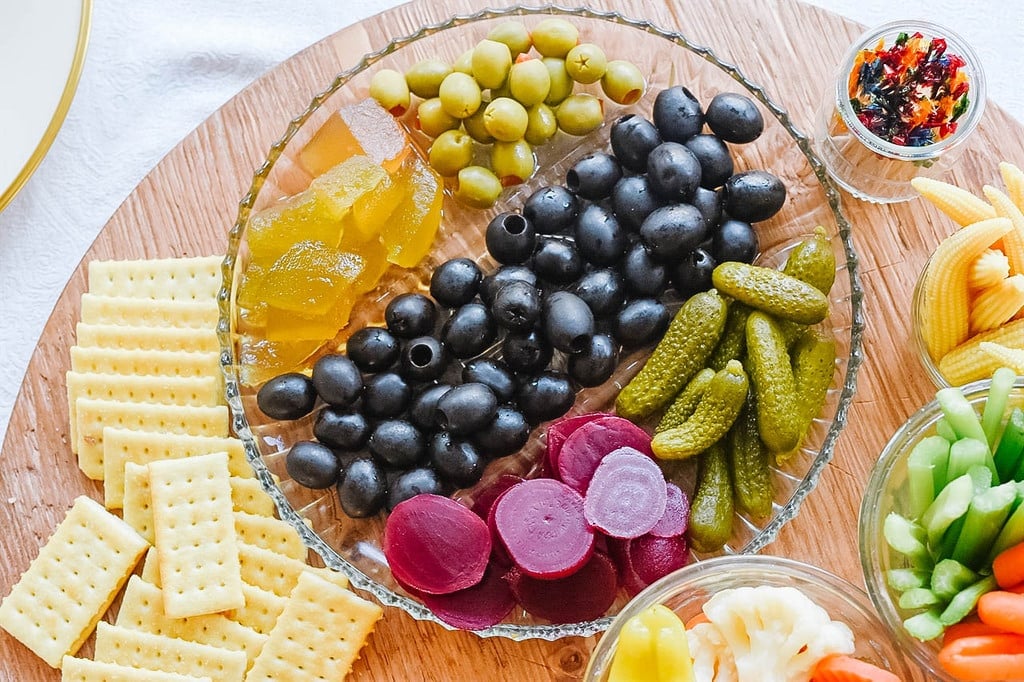 How to Assemble a Relish Tray
My grandmother and mom both had a special glass relish plate or dish which is divided into sections with compartments for various items. You can often find them at Goodwill or vintage stores. You can also create your own divisions by placing small mason jars, containers on a cheeseboard or charcuterie board. I used a combination on mine tray, my mom's relish dish and some individual dishes on my favorite charcuterie board.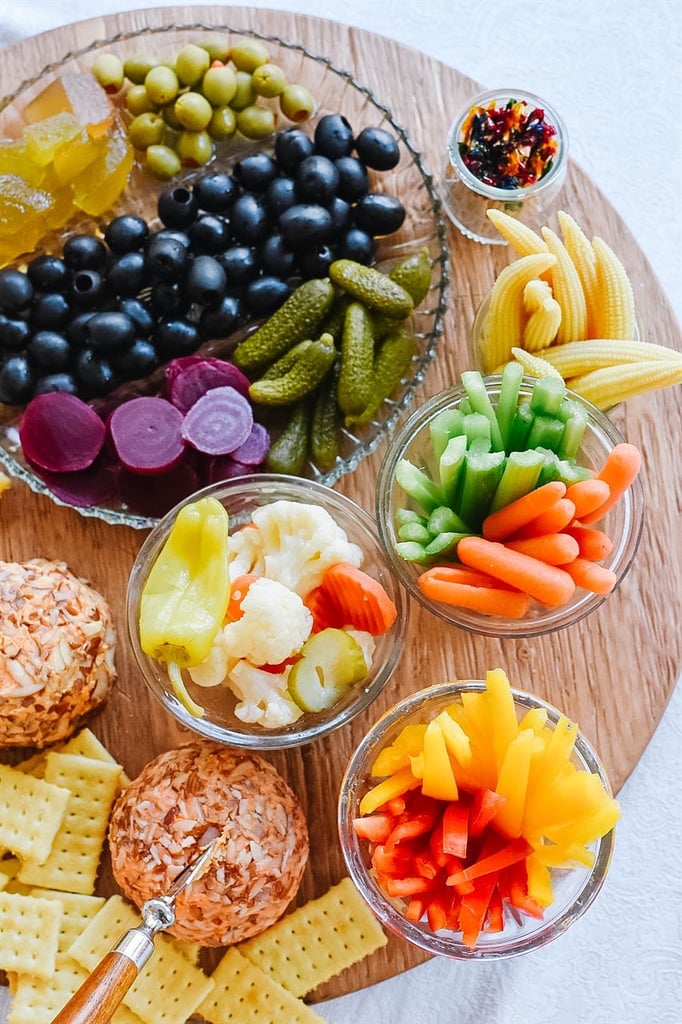 Tips for Making a Relish tray
Create visual interest by spreading out your color, don't put all single colors in one area.
The same goes for heights and textures. Create height by adding small jars or dishes.
Add a little container of toothpicks or relish forks to make it easy for people to pick up items.
You can prep the tray several hours before serving. After assembling, cover with plastic wrap and place in the fridge until ready to serve. It can be served at room temperature.
Frequently Asked Questions
Is it the same thing as a vegetable tray or a charcuterie board?
A vegetable tray is usually made up of fresh veggies such as carrots, cauliflower, and celery. Often they also contain a dip for the veggies.
A charcuterie board contains meat, cheese, fruit and nuts.
A relish tray is usually made up of items that have been pickled such as pickles, pickled beets, cucumbers, anything that has been brined.
How long does it last?
If you have any leftovers from your tray, package them up and store in the fridge. They are best used within 3-4 days.
Does everything have to be pickled?
No! Traditionally it was but I like to combine pickled veggies with fresh veggies (like a crudite tray) and even fruit such as berries or slices of pear or apple. Of course, the cheeseball and crackers aren't pickled either.
Check out these other fun snack ideas:
Be sure and follow me over on You Tube for weekly cooking demos.
For more delicious recipes try these: