A relish tray was always part of any holiday meal or special occasion when I was growing up.  This updated version deserves a prominent place on every dinner table!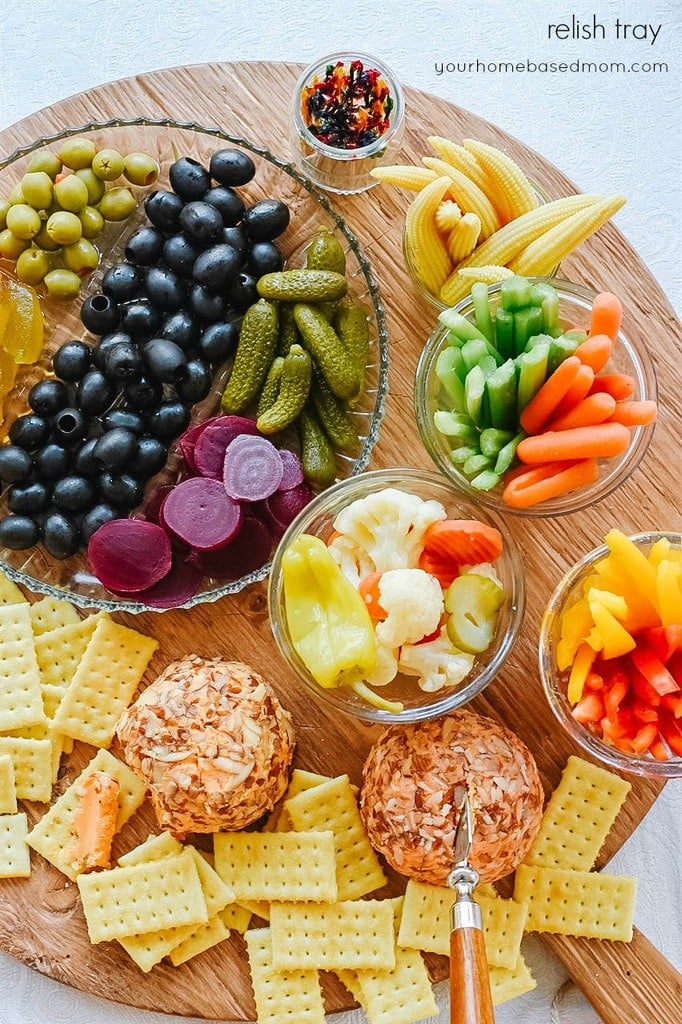 I grew up in Kenosha, Wisconsin, on the shores of Lake Michigan.  Kenosha sits in the very southeastern corner between Milwaukee and Chicago.  If you could hear me talk, you'd hear I still have some of that Wisconsin twang. I grew up in the era of the Wisconsin Supper Club.  In fact, my high school graduation dinner celebration was held at the Hob Nob, one of the better known Wisconsin supper clubs.  What is a supper club you may ask?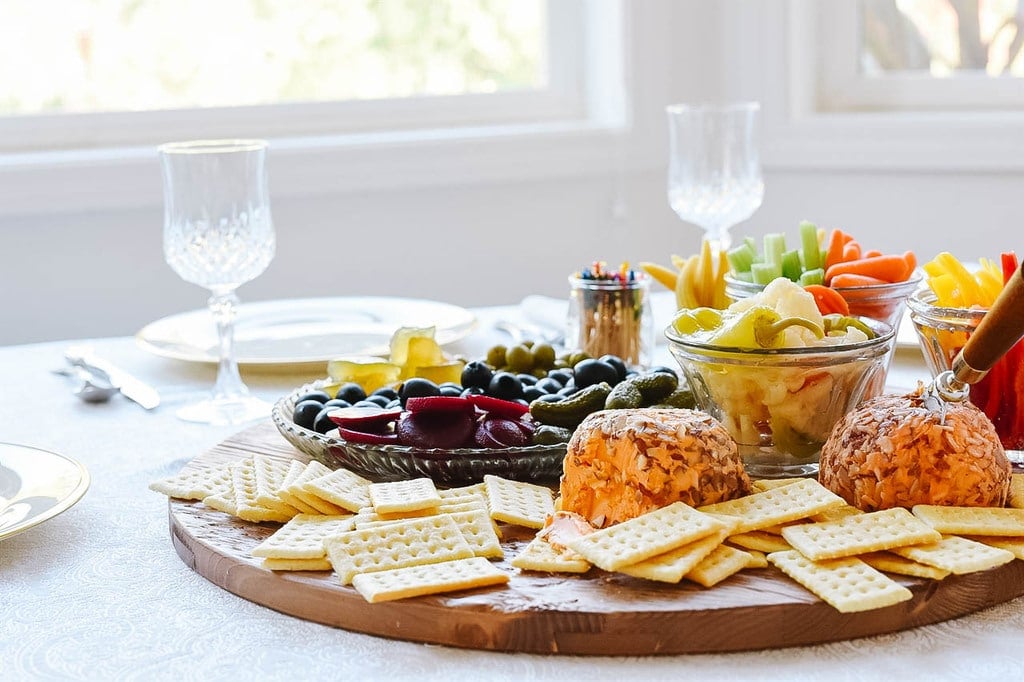 The Chicago Tribune defines it this way,
"A Wisconsin supper club is an independently owned, fine-dining destination restaurant, typically in a picturesque locale on the edge of town. The menu comes from yesteryear, void of pretense and decidedly non-froufrou — prime rib, broiled white fish, shrimp cocktail — with enough complimentary sides and trimmings to satisfy a second meal. A relish tray should begin the meal, and three hours later, is bookended with house-made bread pudding or cheesecake. On Fridays they should serve an all-you-can-eat fish fry. A band might be performing. Mixed cocktails such as Manhattans and brandy old-fashioneds are preferred over wine or beer. If you leave hungry, you have not dined in a supper club."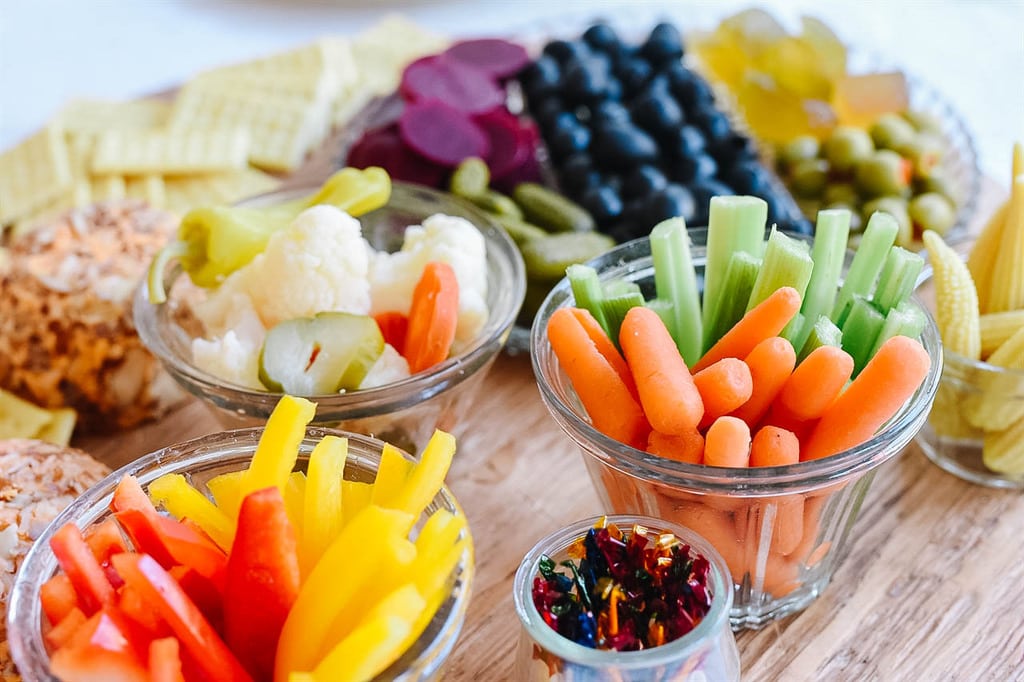 Supper Club Relish Tray
The  Hob Nob, in Racine, Wisconsin, just north of my hometown was our family's favorite supper club. Prime Rib and steak were always on the menu and the portions were large. As a child I always got to order a Shirley Temple for a treat.  You never left a supper club hungry. And there was always a relish tray.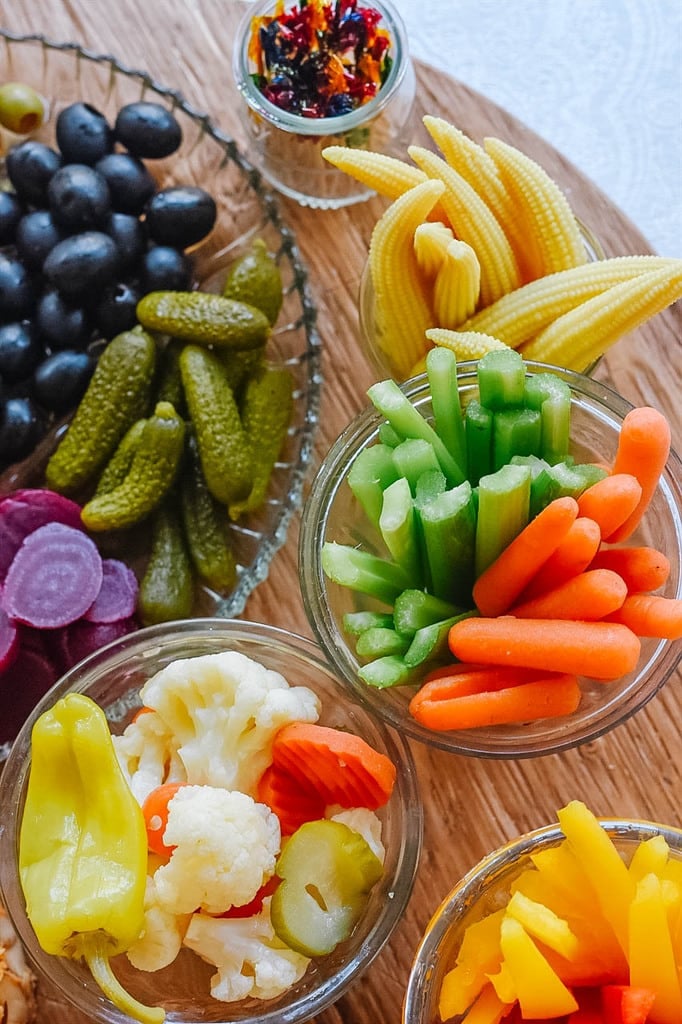 We often enjoyed a relish tray at home too on special occasions. The relish tray always consisted of a variety of pickled vegetables.  My mom's favorite was the pickled watermelon rind but the relish tray could also include pickles, pickled cauliflower, pickled beets, baby corn, carrots and of course olives.  Those were always the favorite of the kids and had to be eaten off the ends of your fingers!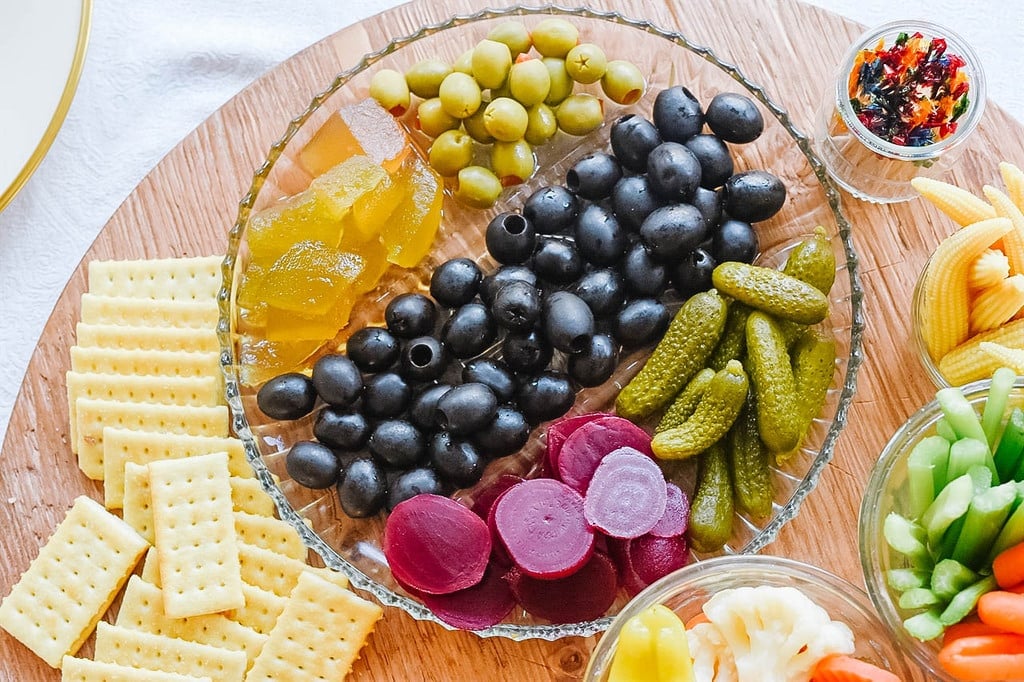 Another item that could be found in the Wisconsin supper club was the Kaukauna cheese ball.  My family has been eating Kaukauna cheese since my childhood.  In fact, it was my mother's favorite snack.  It was the first spreadable cheese and created by the founder, Hubert Fassbender, who was also a beer distributor. He created the iconic spreadable cheese after numerous tavern owners requested something to serve at their bars.  It soon became a staple of the supper club too.
Kaukauna is celebrating their 100th anniversary this year and I am excited to join together with them to celebrate and pay tribute to their beginnings in the Wisconsin supper club.  While their iconic cheese balls, logs and cups have been a tradition for generations, Kaukauna is also looking to expand their appeal to folks who are looking for fewer ingredients in their food by introducing their new No-Artificial-Anything Cheese Balls.  Their cheese can now be found in the deli section and cheese cases of your local grocery store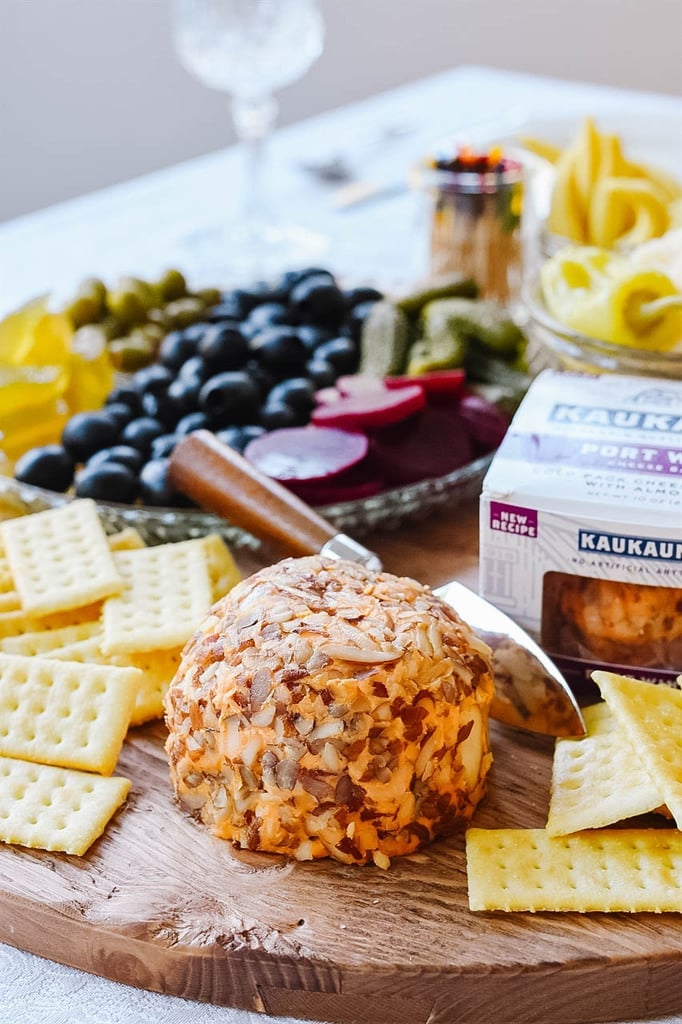 The Kaukauna cheese ball is the perfect addition to a relish tray and any party or celebration.  Check out all their other products here.  As a child, my favorite was always the Kaukauna Port Wine cheese.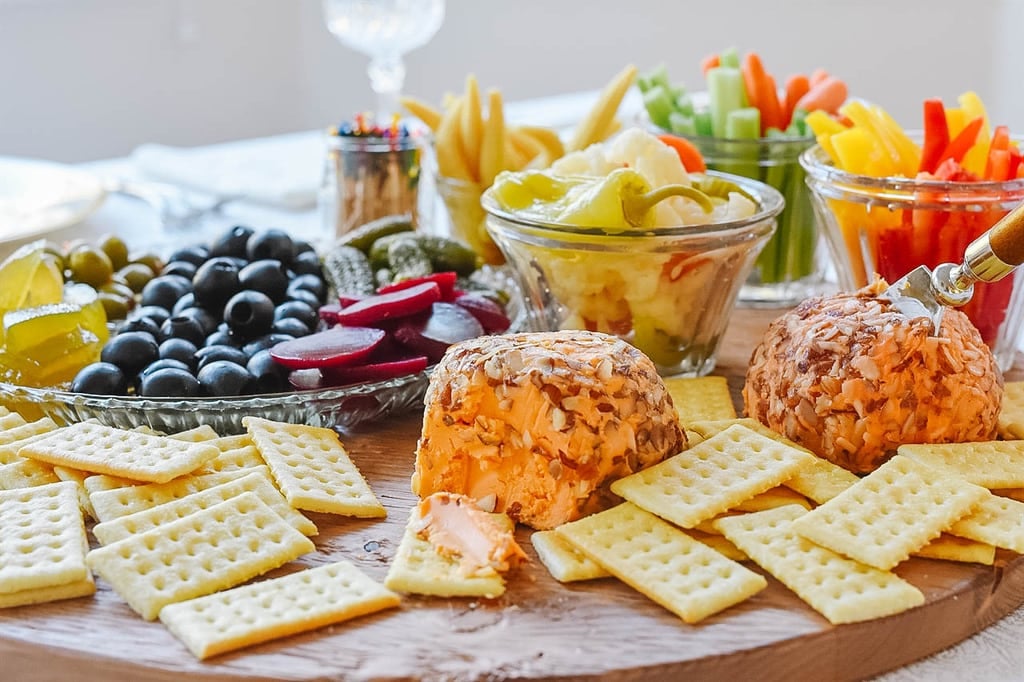 If you prefer to make your own cheeseball be sure and check out my BEST cheeseball ever recipe.
The key to a perfect relish tray is a variety of textures, shapes, color and flavors.  The relish tray was originally a combination of pickled veggies, mainly because at the time, fresh produce from Central and South America was not readily available in grocery stores but canned, pickled fruits and vegetables were. Since availability is not longer a problem,  I like to use a combination of pickled and fresh veggies for variety.
Relish Tray Ingredients:
Spreadable Kaukauna cheese and crackers
Black olives
Green pimento olives
Baby pickles
Pickled beets
Carrot sticks and celery sticks
Pickled watermelon rind
Pickled baby corn
Pepper slices
Pickled cauliflower
Make a relish tray, along with a Kaukauna cheese ball part of your upcoming holiday celebrations.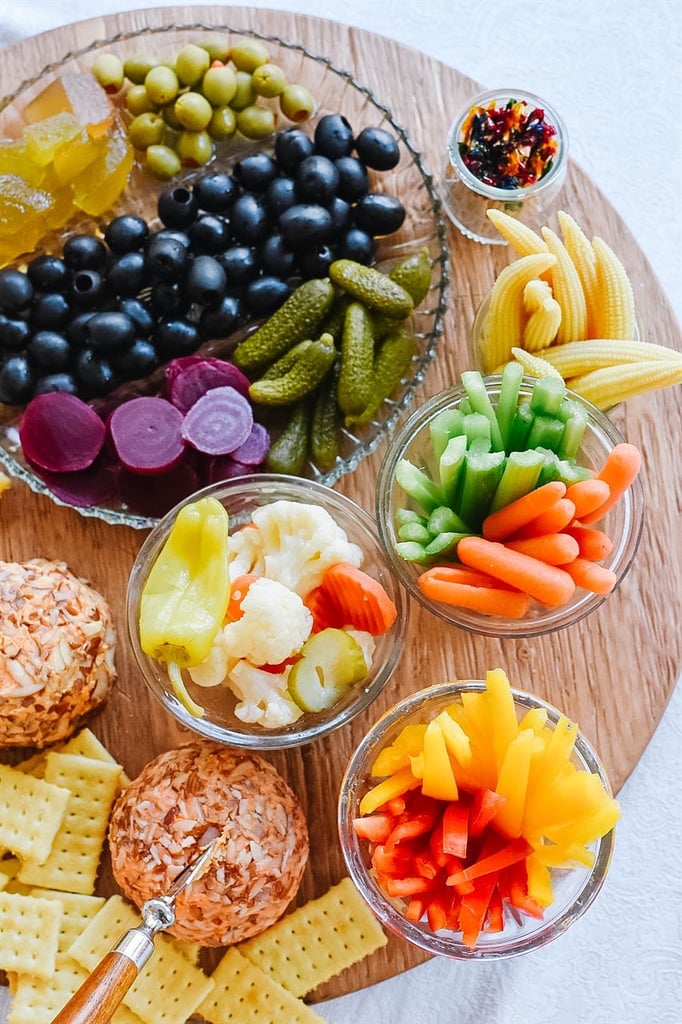 Check out these other fun snack board ideas: