A Tea Party Bridal Shower is the perfect way to celebrate a bride to be or a tea party baby shower for a mommy to be!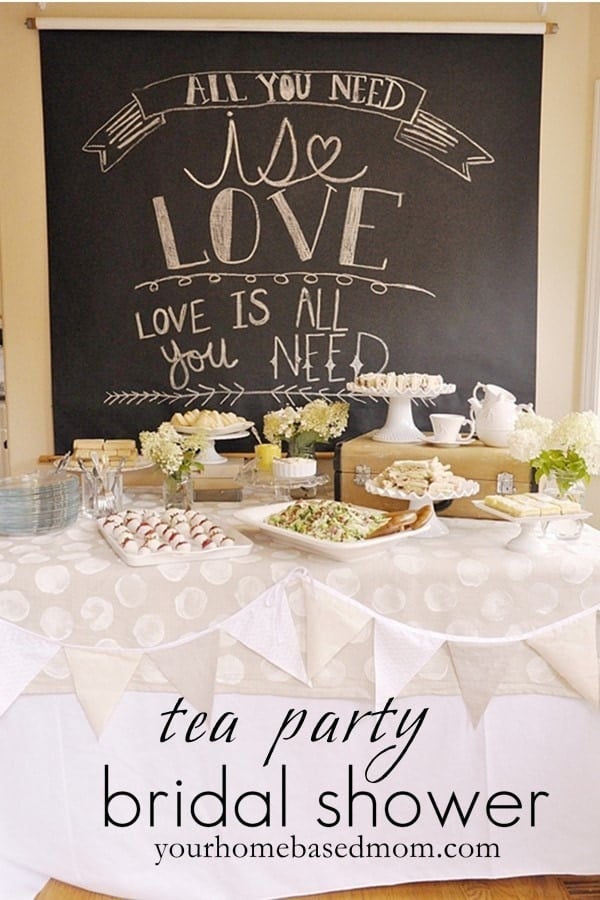 Last week I hosted a tea party bridal shower for Charlotte. Charlotte is a friend of my daughter Tessa's, I was her Young Women's adviser in church and she was also on the same study abroad program in London that Tessa was. Since she had just returned from London I decided a tea party bridal shower would be very fitting.
Tea Party Bridal Shower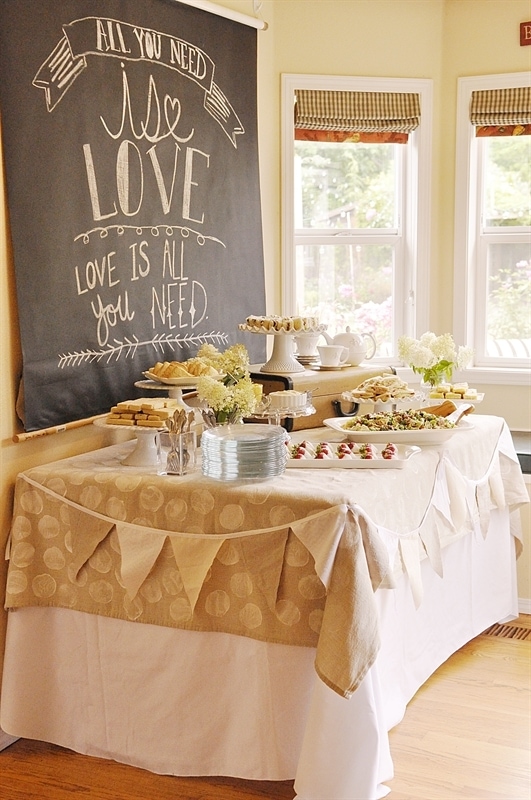 I had recently made this cute polka dot tablecloth following the directions over at Oh Happy Day and I had been looking for an excuse to use it. I decided to go with a white/neutral color scheme for the tea party so my tablecloth was perfect.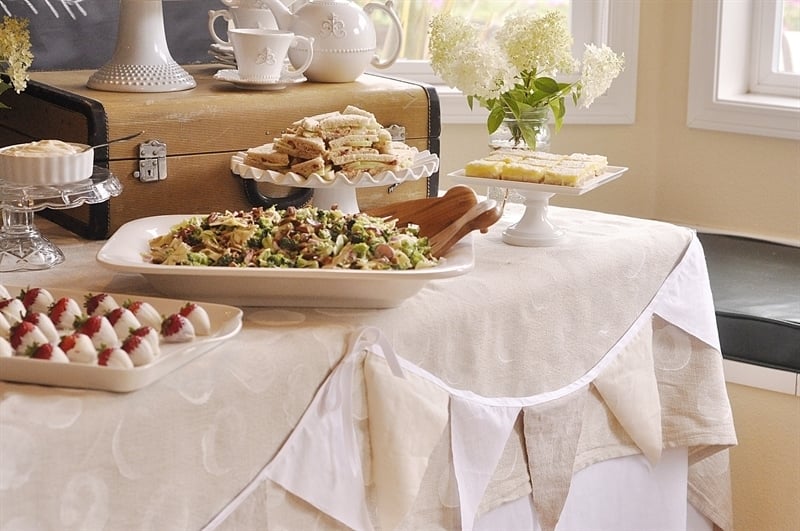 I also used some scraps of white and off white fabric I had to make the pennant banner. You can follow my tutorial for the banner here.
My chalkboard party backdrop was the perfect backdrop for the food table and for the darling bride to be. Of course it had to have a Beatle's quote on it to go with our British theme!!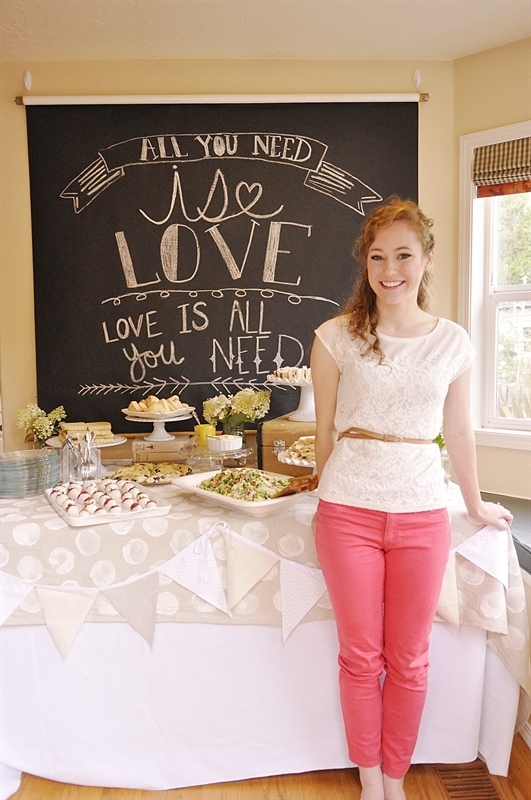 The menu consisted of : tea sandwiches, lemon cheesecake bars chocolate dipped strawberries, scones, lemon curd, devonshire cream and shortbread.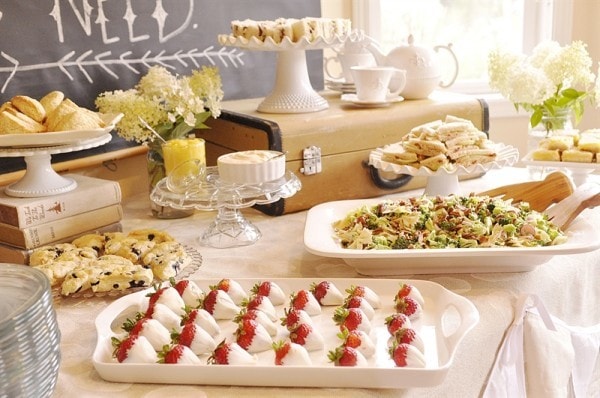 I also served a yummy broccoli pasta salad (recipe coming!)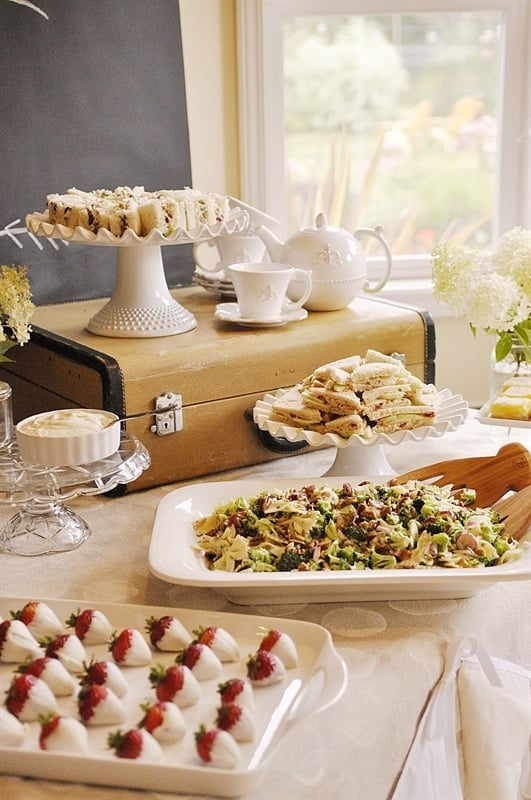 We had two varieties of scones – plain and lemon blueberry and shortbread that were made by the bride's mother.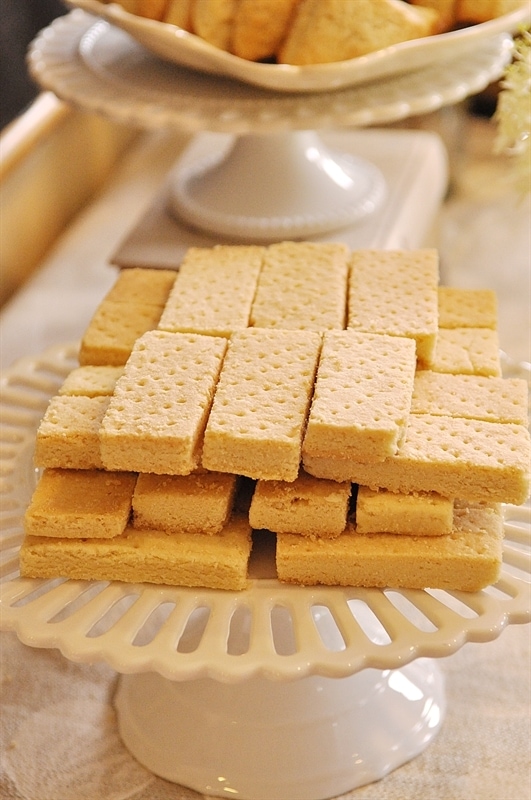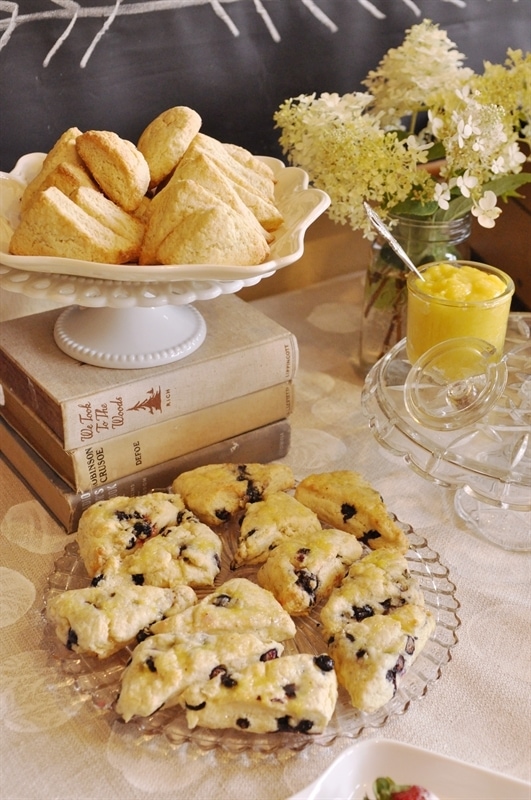 Of course there was also a selection of herbal tea and lemonade.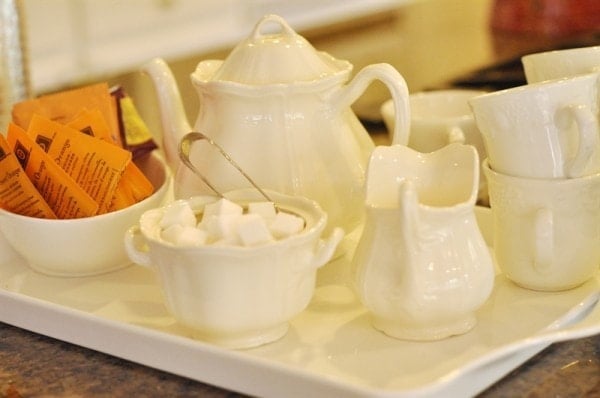 I'll be sharing some more of the tea party recipes in the next week or so – stay tuned!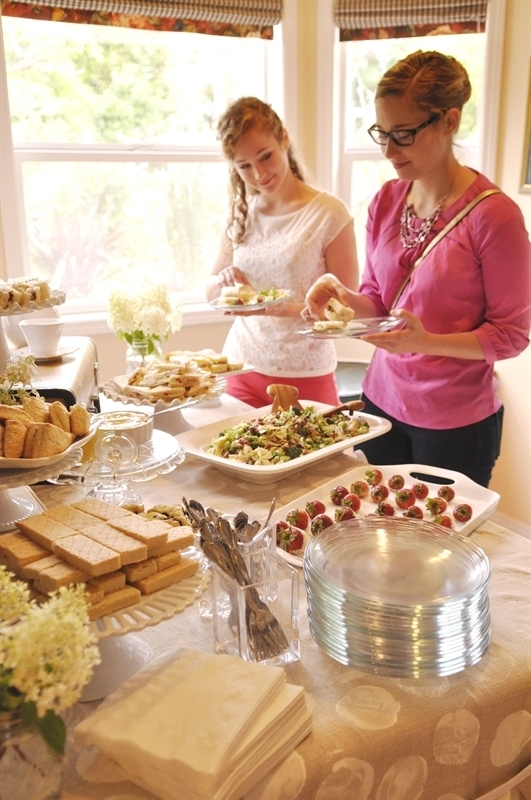 The food and company were enjoyed by all!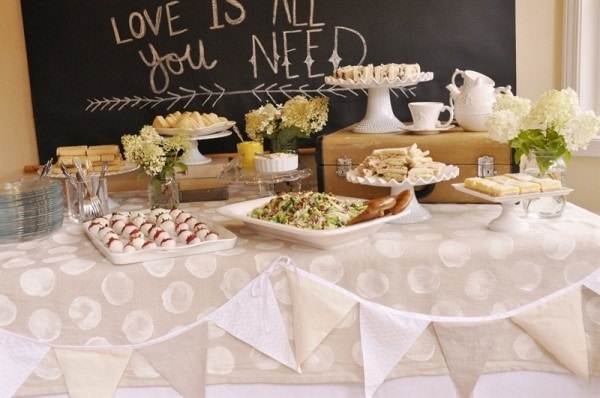 One of our party guests made a cute hat out of a paper plate and the package ribbons for the bride.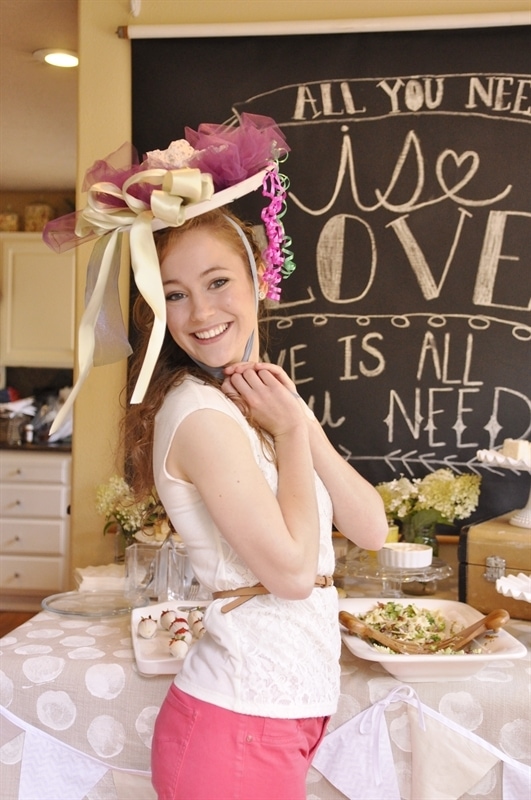 Here is the bride, her two sisters and her mother. You may remember that I did a crepe bar bridal shower for Charlotte's older sister Annette a few years ago!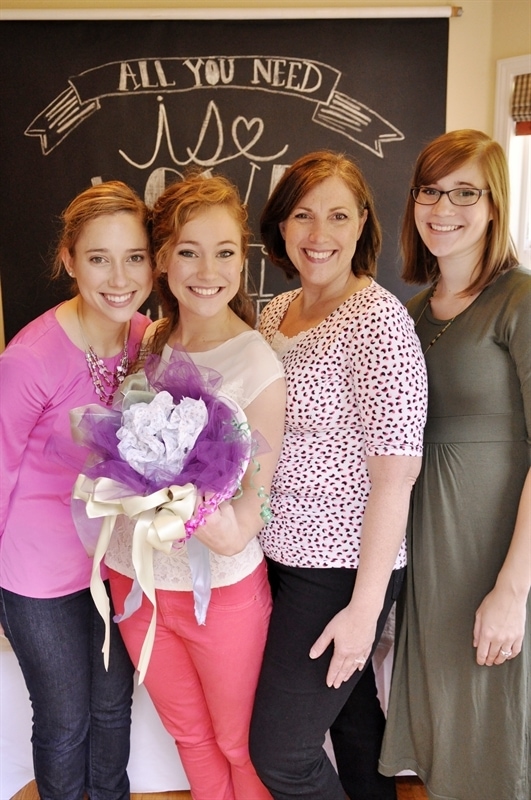 Originally posted August 13, 2013
For other Bridal Shower posts check out these:
Pink Bridal Shower and Crepe Bar