Bridal Shower Ideas and Games for a fun and successful party.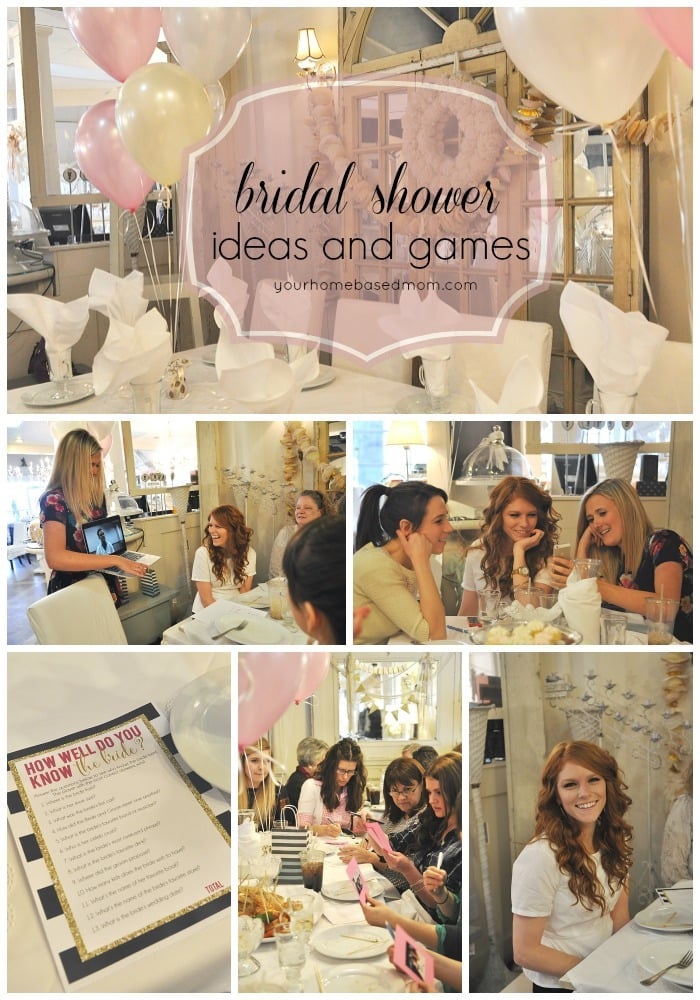 I'm excited to share the first of what I am sure will be several wedding posts. My oldest son is getting married in less than a month! He and his fiancee live in Utah so while I was there last week my daughter and I were able to host a bridal shower for her.
On all my many visits to Utah one of my stops is always the Dear Lizzie Boutique in Highland. It is the cutest shop you will ever see! They have a darling cafe and party room and I knew that sometime I wanted to host an event there in their party room. Hosting a bridal shower for my future daughter in law was the perfect opportunity.
Dear Lizzie is pretty overload!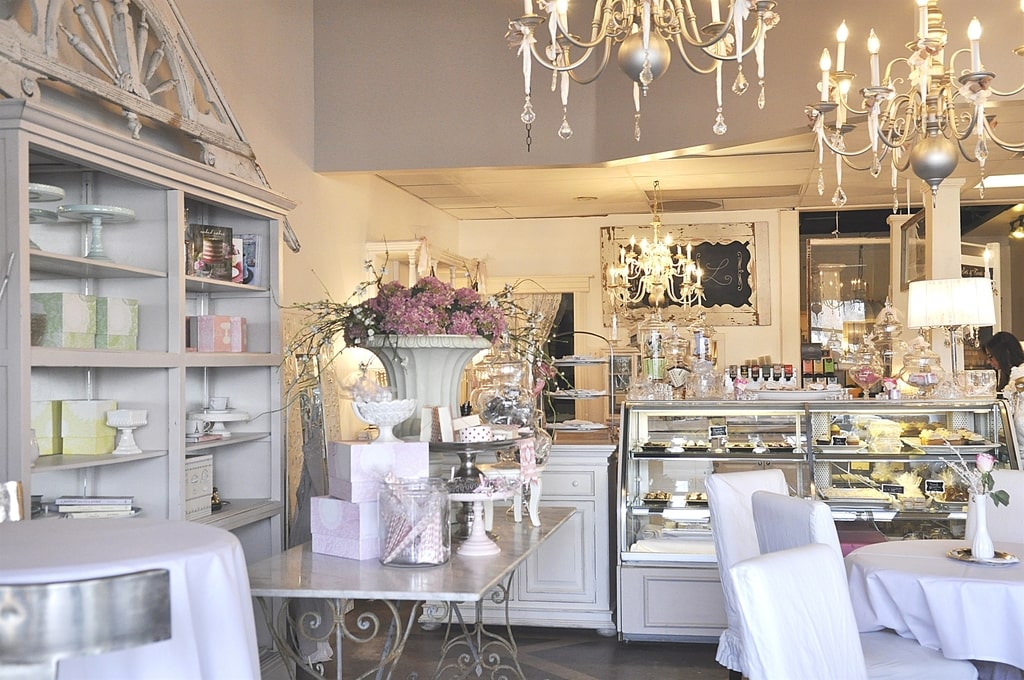 In the back of the cafe they have a darling party room. All you have to do is add guests!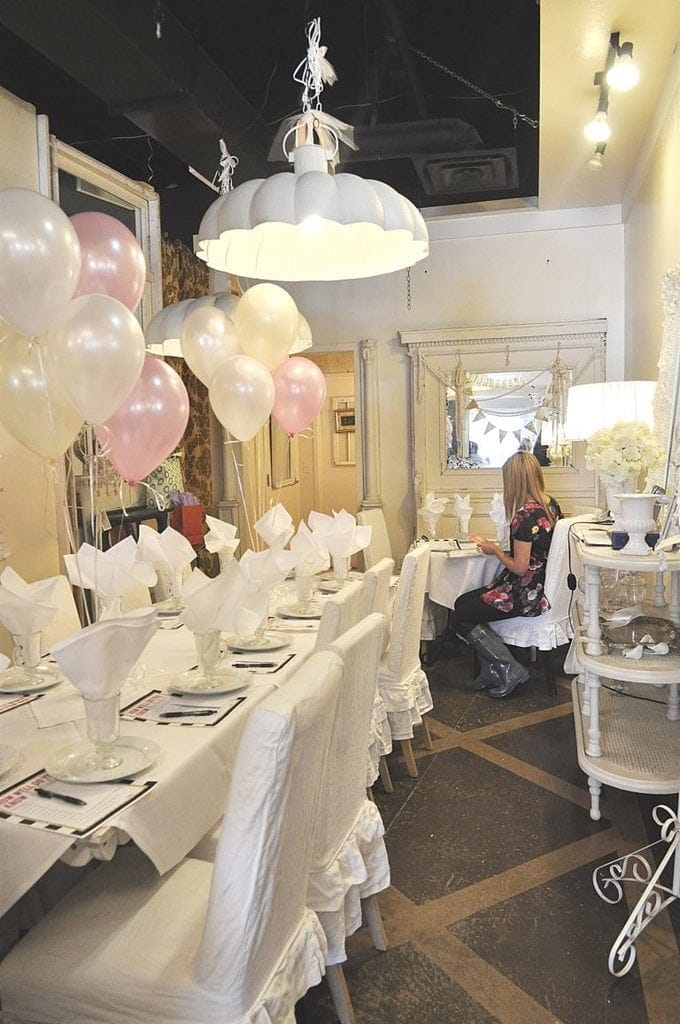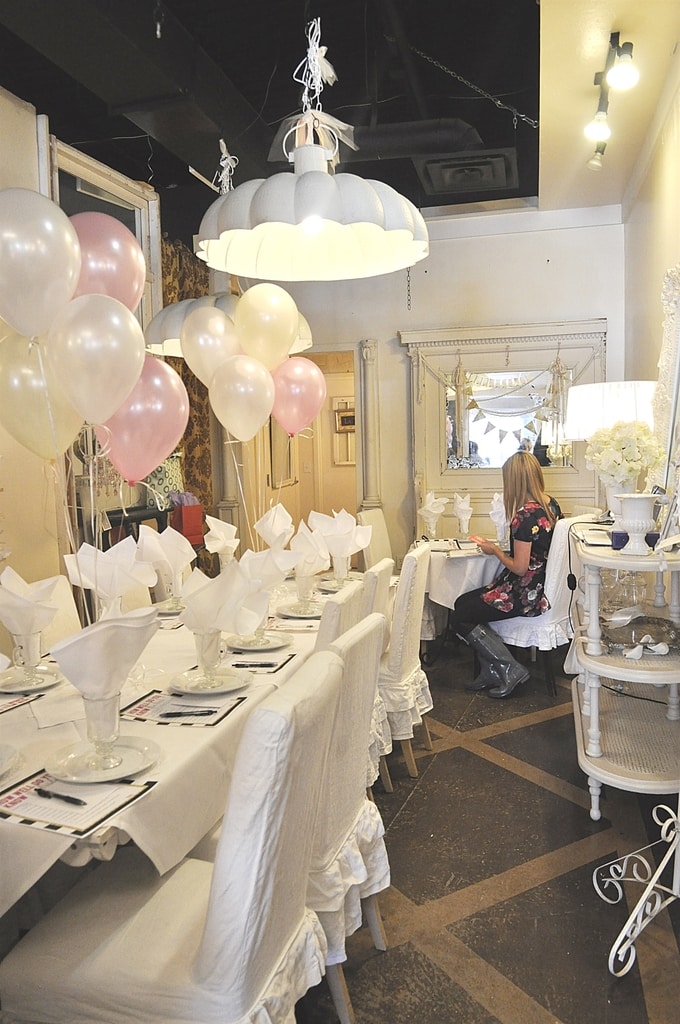 I knew that since the room was so pretty I had to have a pretty invitation to go along with the event and set the tone for the party. An invited guest told me I won the award for the prettiest invite ever! I think I have to agree with her, it is so pretty!!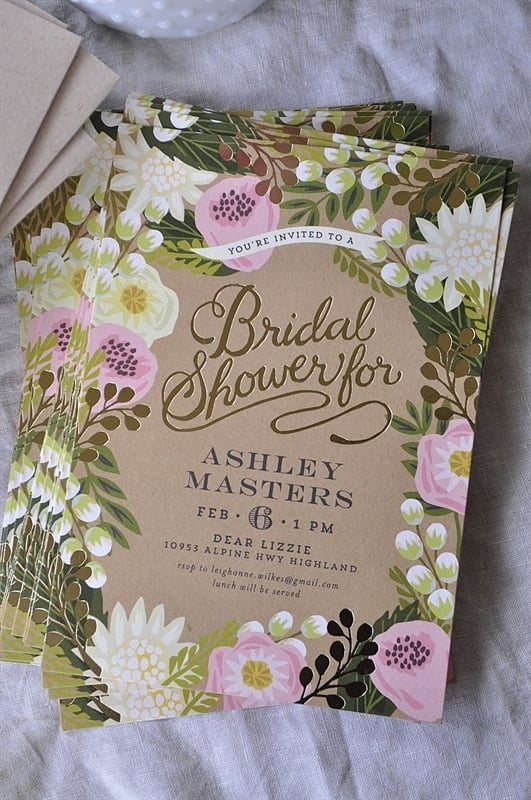 One of my favorite things is that they offer a service where they address the envelopes for you – I love the way it looks and how easy it makes it.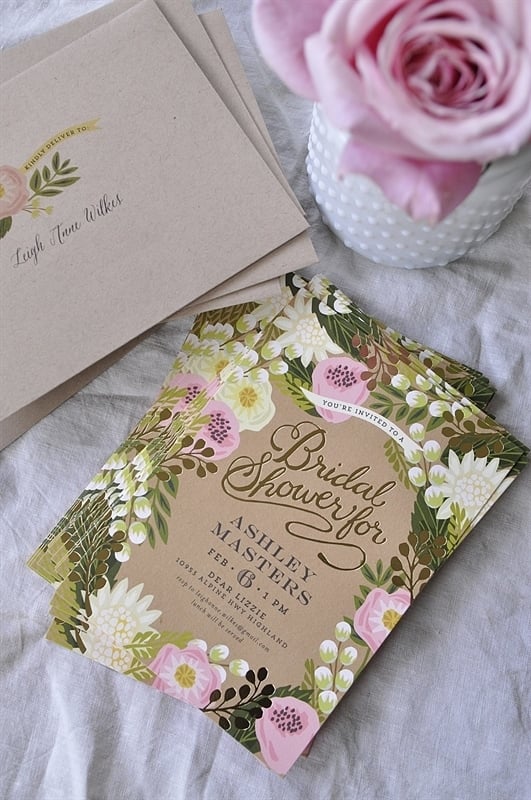 We served lunch at the beginning of the shower from the Dear Lizzie Cafe which was a selection of sandwiches, soda and chips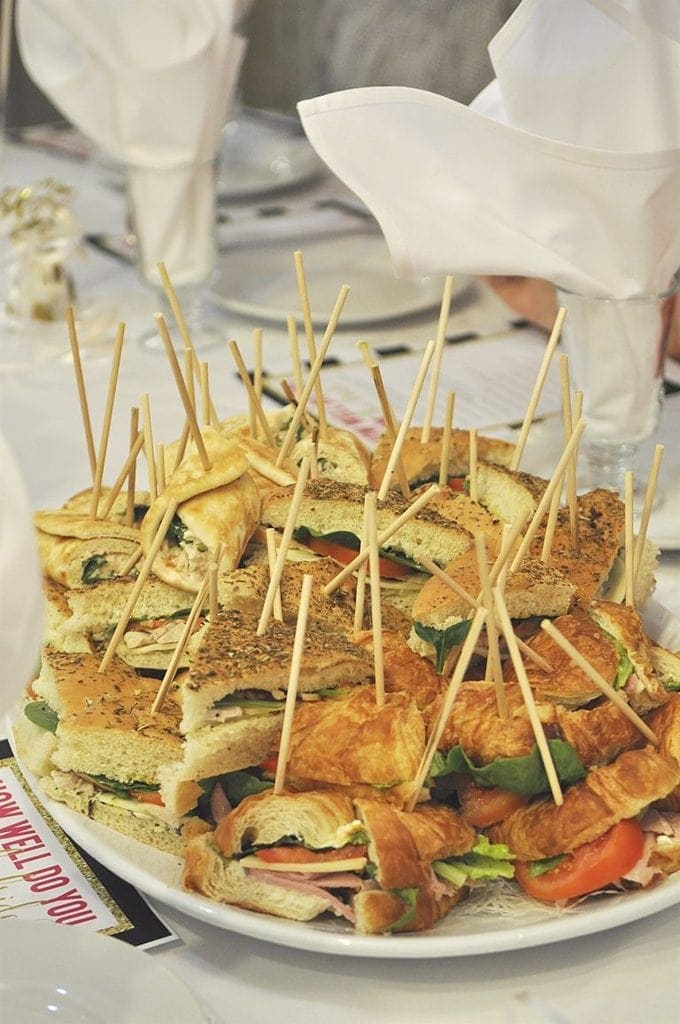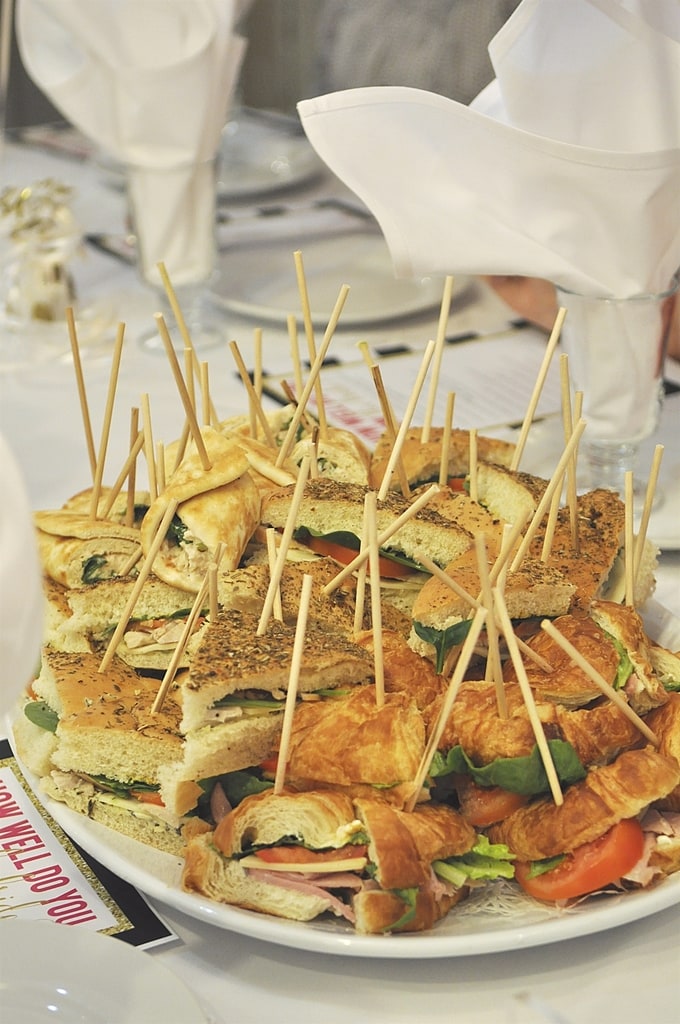 There were yummy sugar cookies and brownies for dessert.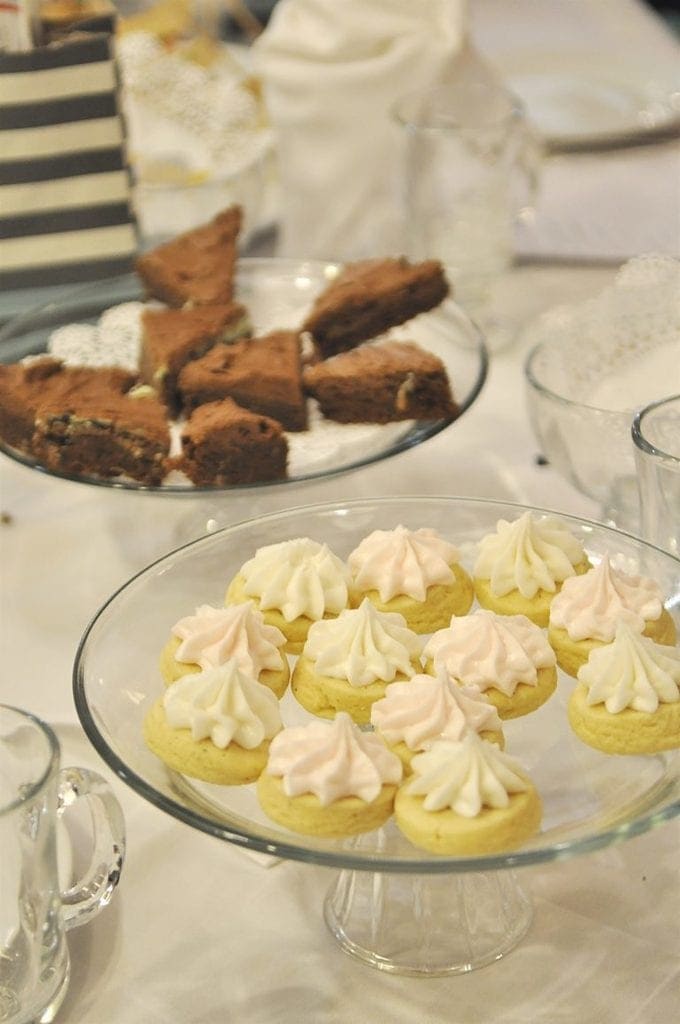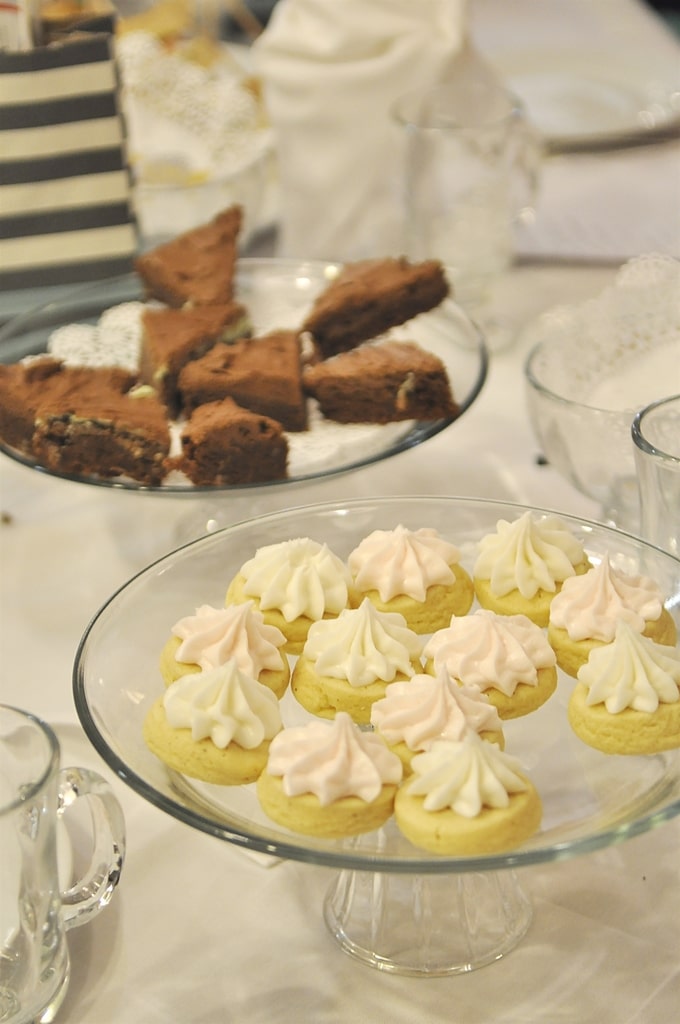 Since Dear Lizzie took care of the decorations and the food all we had to worry about were the games. My daughter has been to lots of bridal showers so I put her in charge of that and she came up with some great ideas.
Bridal Shower Games and Ideas
Thank You Cards – one of the great ideas Cali had was to put a thank you card envelope at each place and have people write their address on it. I then gave the future bride a pack of thank you notes with addressed envelopes so she could easily write her thank you notes.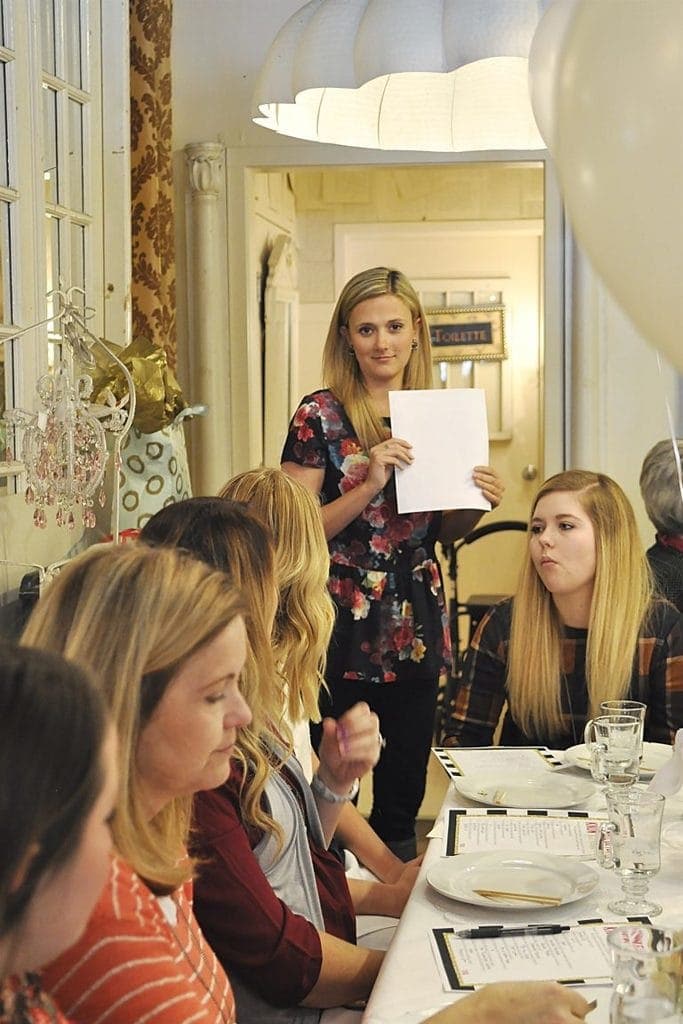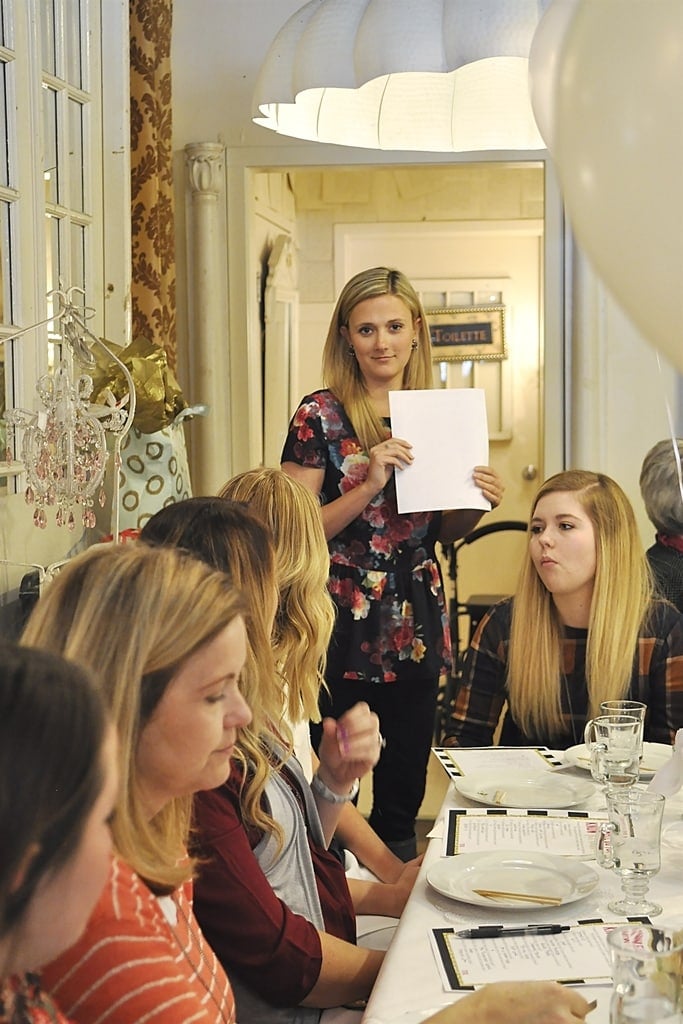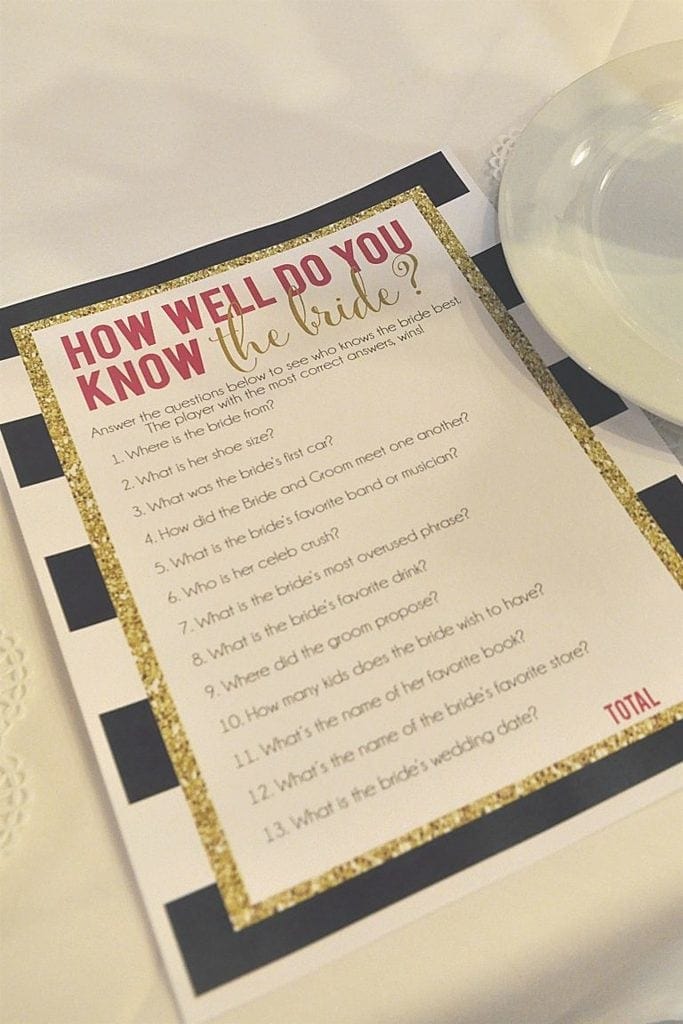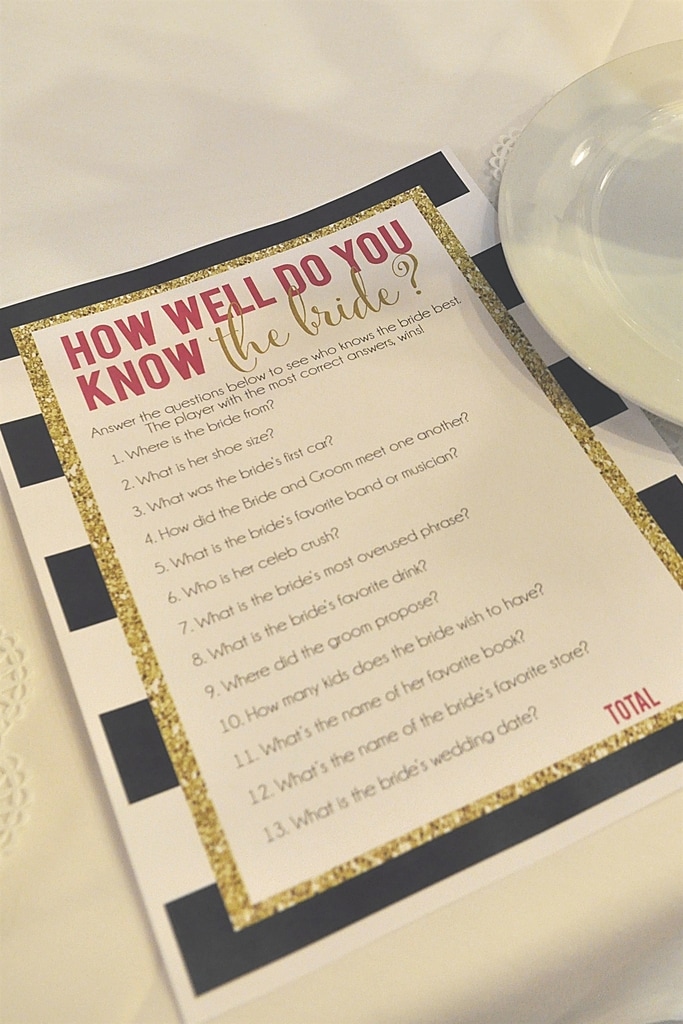 2. How Well do you Know the Bride? As people arrived they were able to complete a questionnaire to find out how well they knew the bride. We then had the bride answer the questions and see who had the most right answers. Of course there were prizes!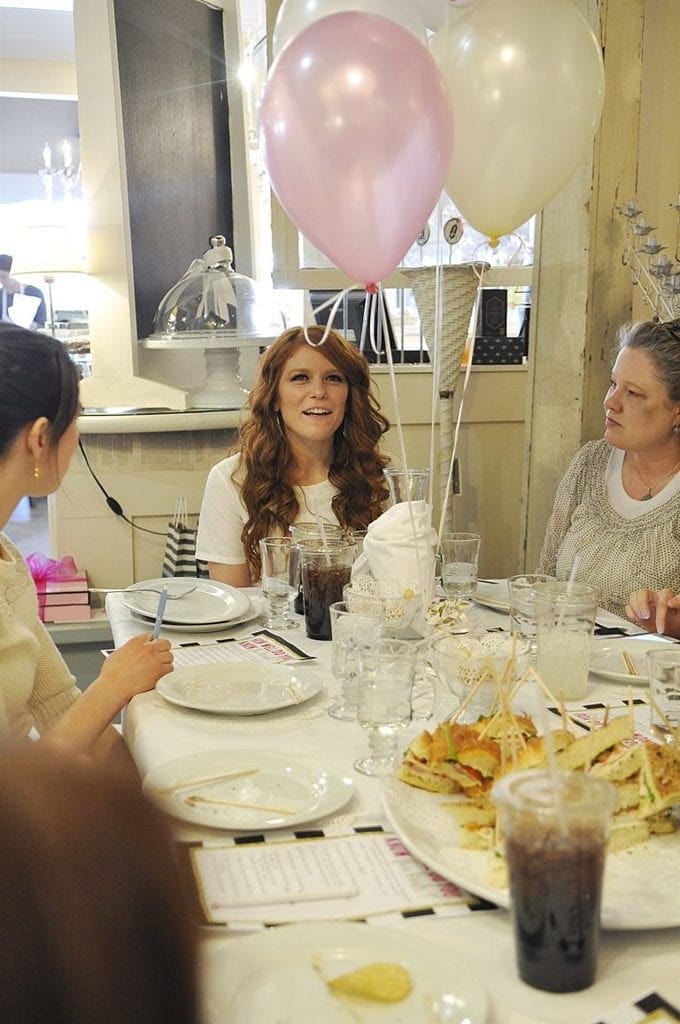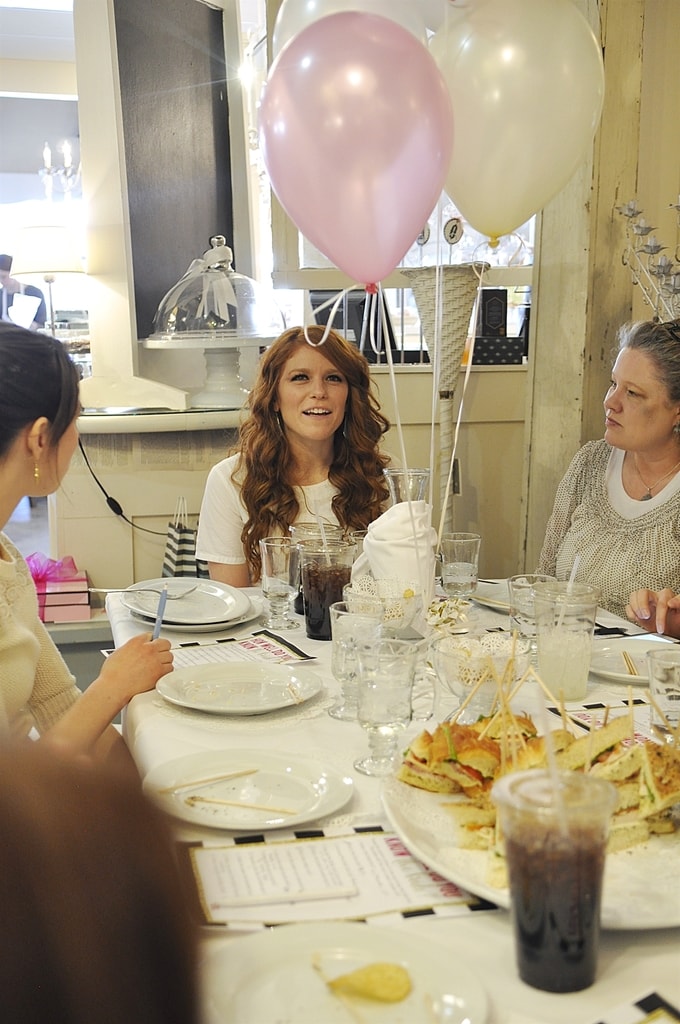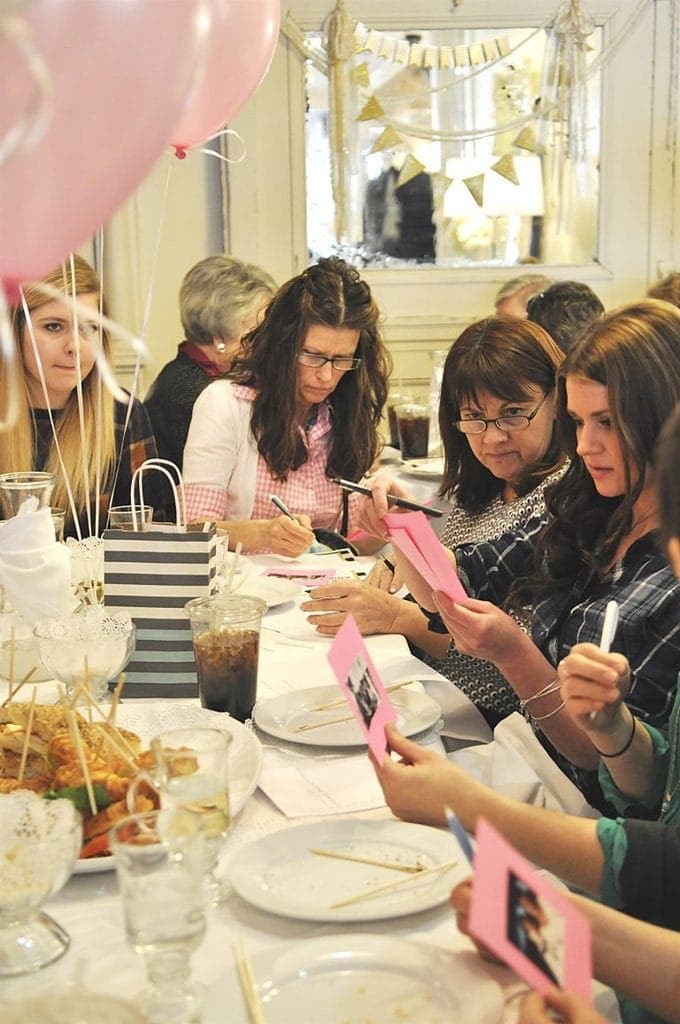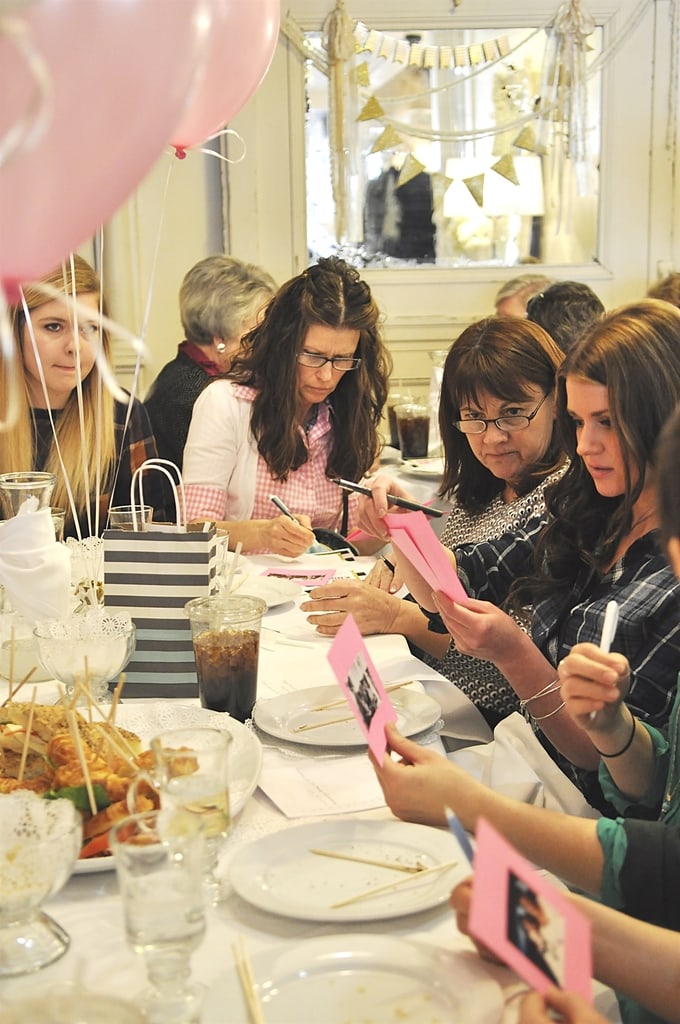 3. Famous Weddings Picture Game. Cali put together a collection of photos from famous movie weddings. We passed them around and had people see how many they could identify. Be sure you take your party guests age into consideration with this game and use movies they would be familiar with.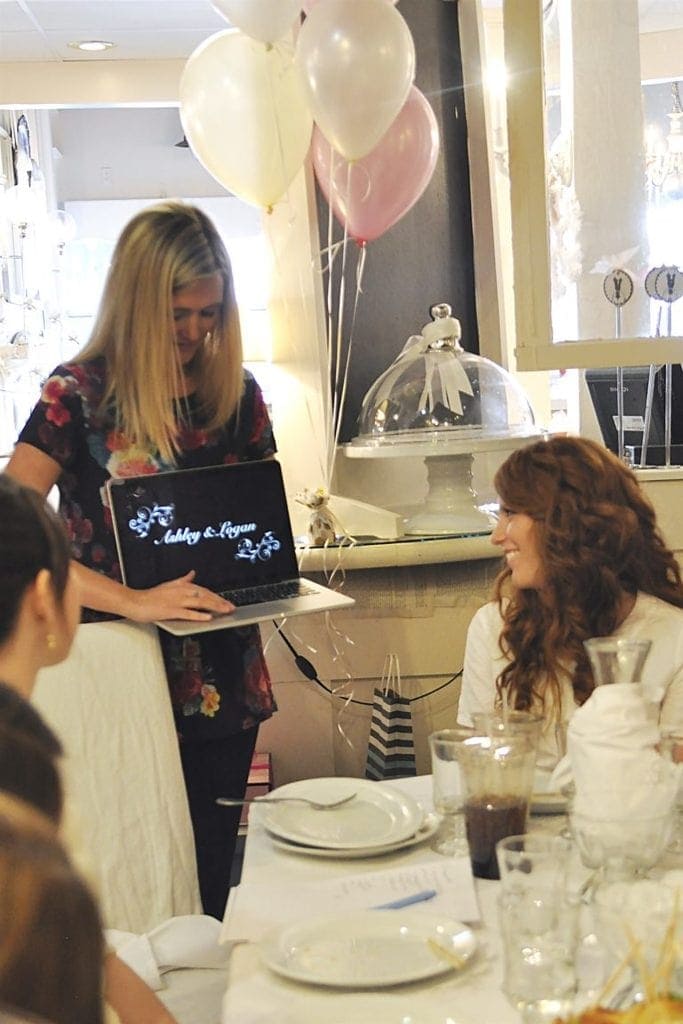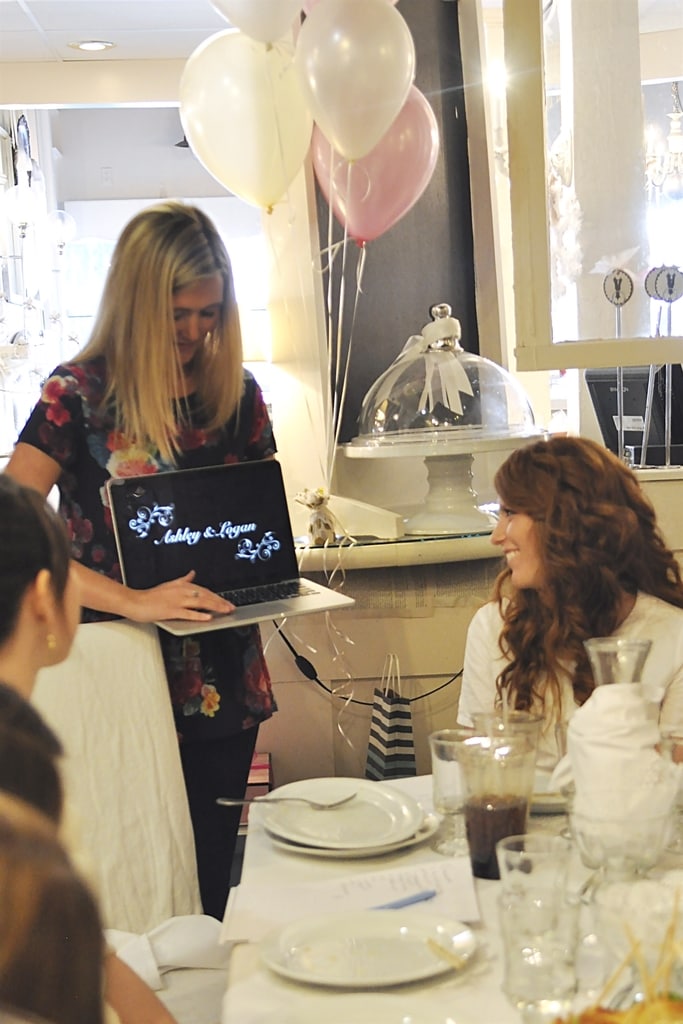 4. He Said/She Said Video Game. Cali put together a fun video where she asked her brother questions and recorded his answers. She then asked the bride the same questions and then played the grooms response. They got all the questions right!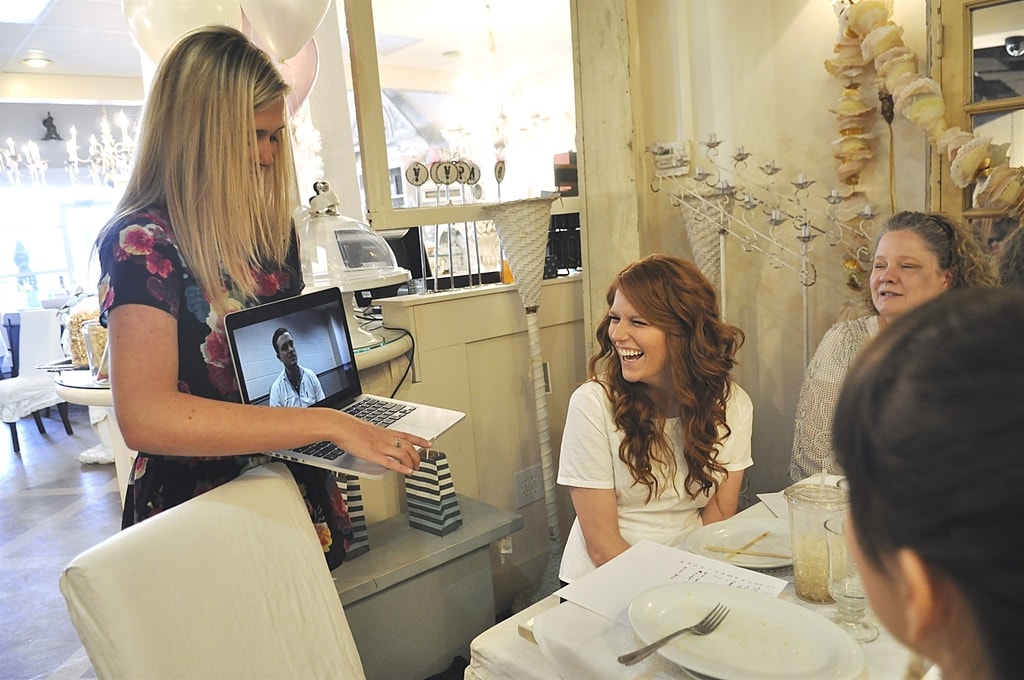 Then of course there was present opening!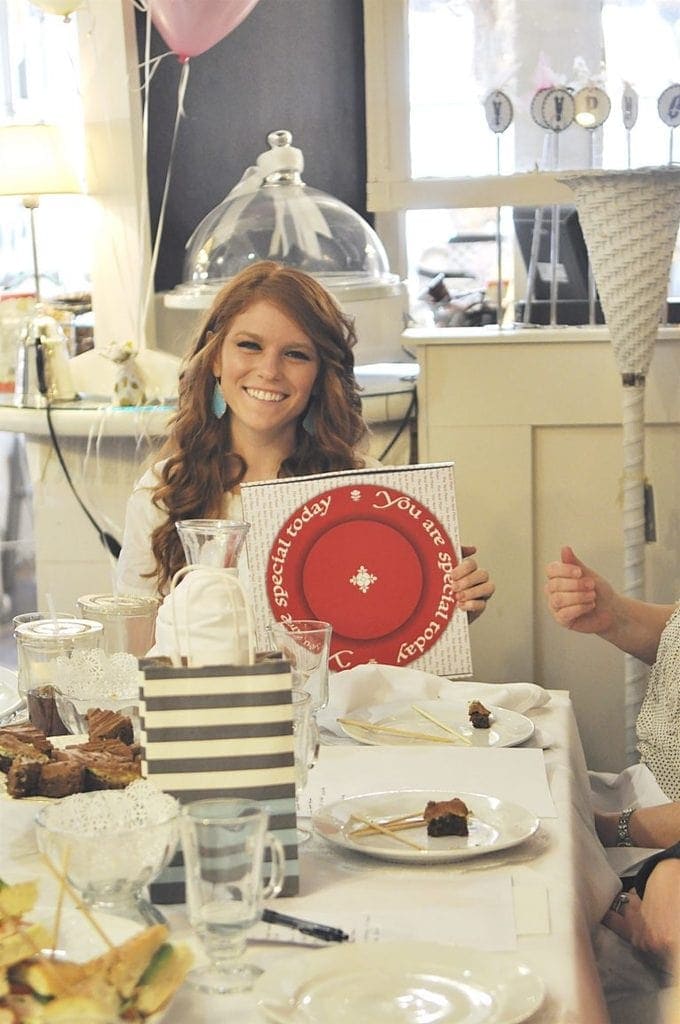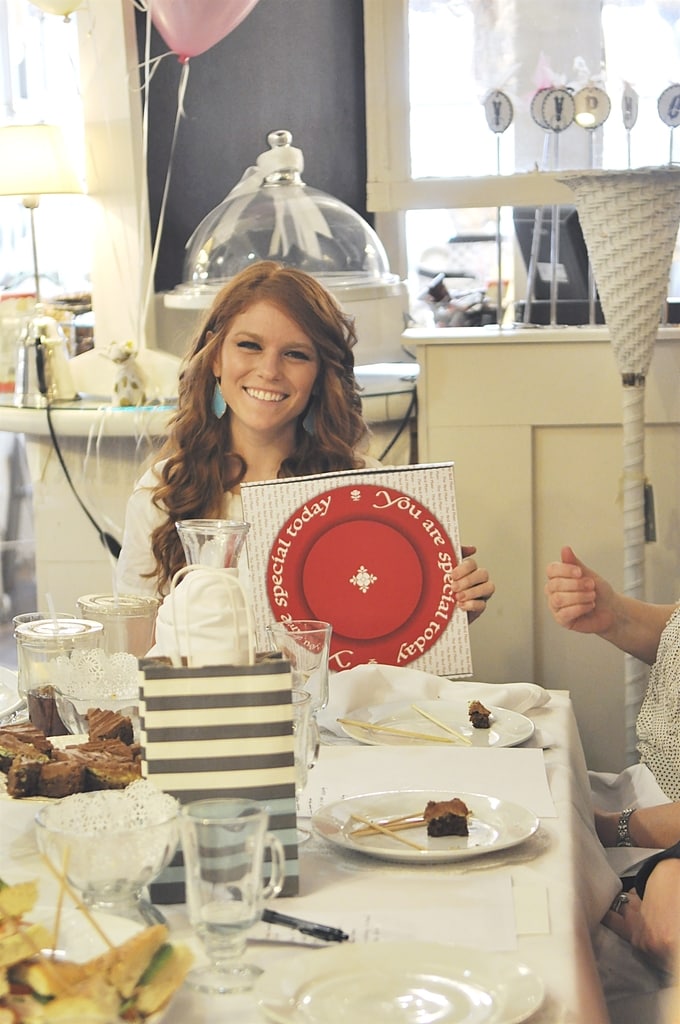 It was so fun celebrating this girl! We are excited to have her as part of our family.