Happy National Soup month! Today we're talking soup and a fun way to top that soup with a little homemade crunch – homemade croutons!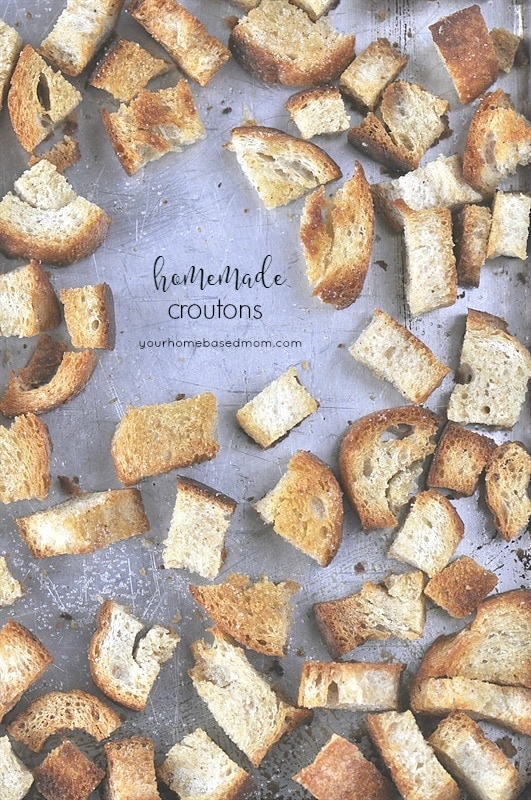 We are in the middle of one of our wettest winters I can ever remember here in the Pacifidc NW. So many cold, grey, wet and dreary days. I grew up in Wisconsin where we didn't have a lot of rain but we had a lot of snow. I love to tell my children the story of how I had to walk for blocks and blocks to get to school through the snow, sometimes several feet of snow. This really is a true story. In fact, not only did I walk to school but I then walked home for lunch, walked back after lunch and then home again at the end of the day. Those were the days! We didn't have a cafeteria at our school and only the kids that rode the bus got to bring their lunch so the rest of us went home. My favorite lunch on one of those cold, snowy winter days was a bowl of soup.
But my favorite thing to do with that soup was to toast a piece of bread and then break the bread up into little pieces and top my soup with it. I loved the little bit of crunch that the toasted bread gave the soup.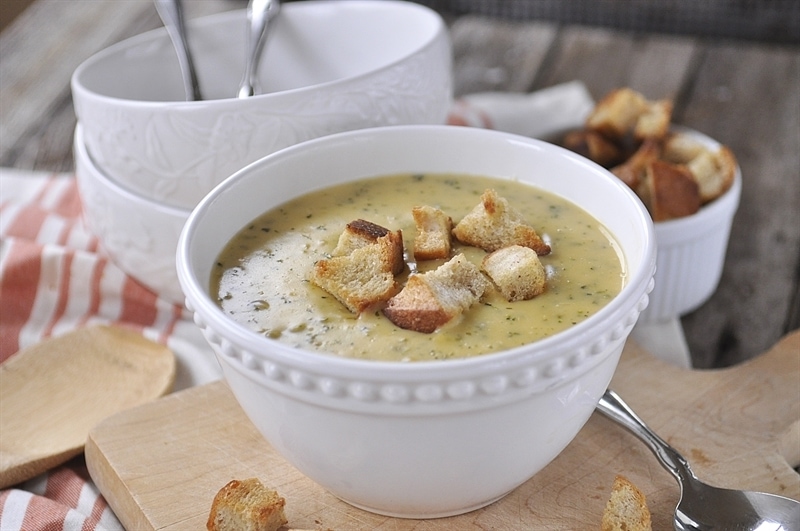 I still love doing that but now I much prefer to top my soup with homemade croutons. Homemade croutons are so easy to make, I can have then done by the time my soup is ready. For some quick, easy and delicious soup give the Bear Creek Dry Soup Mixes a try. Dinner can be ready in 10-15 minutes and so can your homemade croutons! It's the perfect way to warm up on a cold winters night.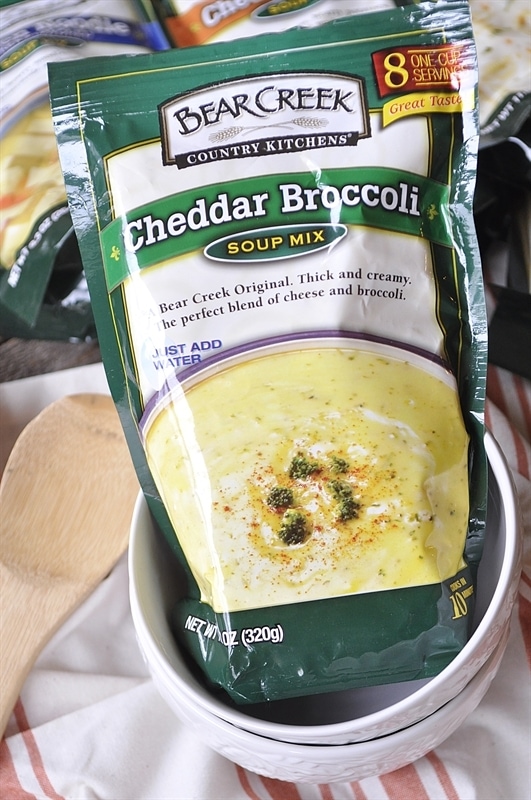 All you have to do is boil some water, add in the dry soup mix, stir and let it simmer for about 10 minutes.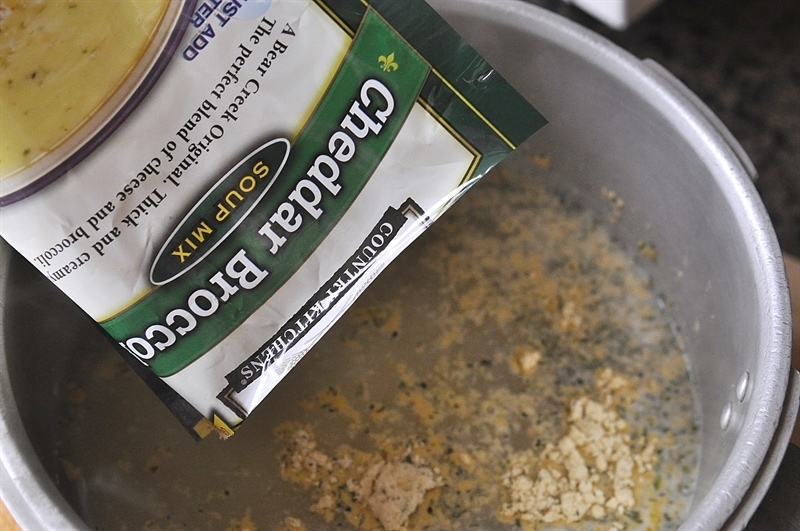 Dinner is served. All that is left to do is top it with some crunchy homemade croutons.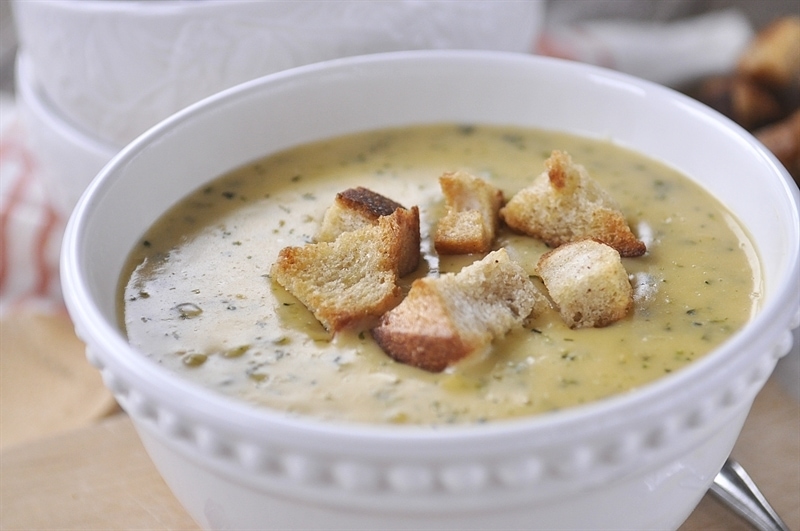 I always seem to end up with half a baguette or loaf of french bread on my counter that just ends up getting dried out and thrown away. Homemade croutons are the perfect solution. Just slice up the bread and then cut it into small pieces.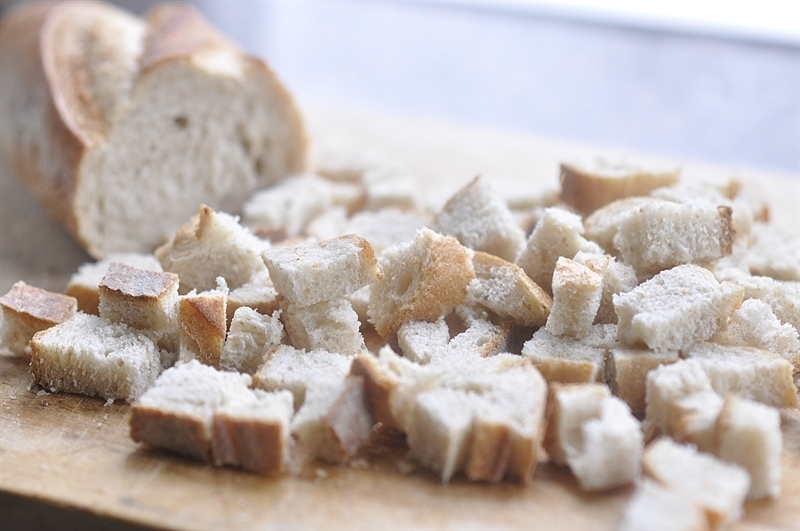 Drizzle your baking sheet with olive oil, add the cut up bread, drizzle over the top with more olive oil, sprinkle with sea salt and toss to coat.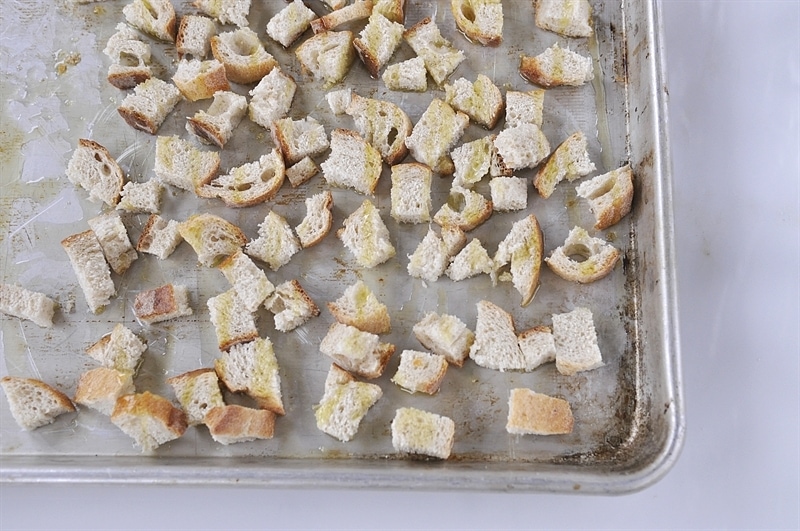 Bake at 375 degrees F for 5 minutes and toss. Bake for another 5 minutes or until golden brown.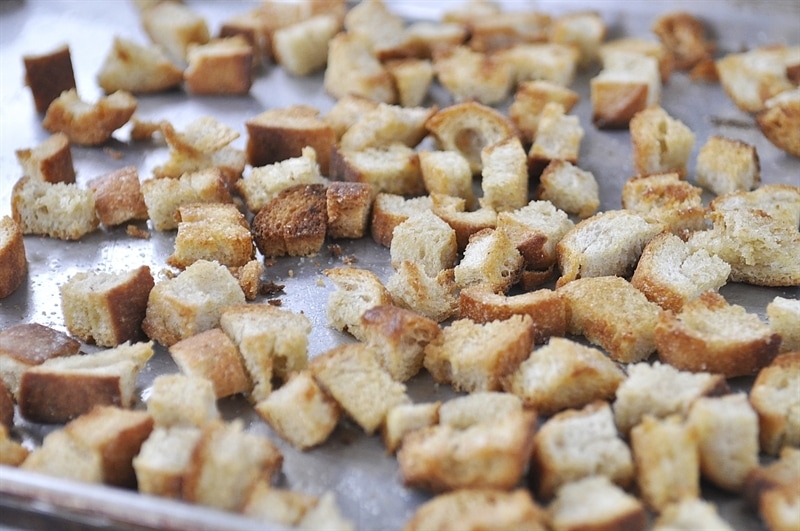 Store in an airtight container and add to salads or I just like to snack on them!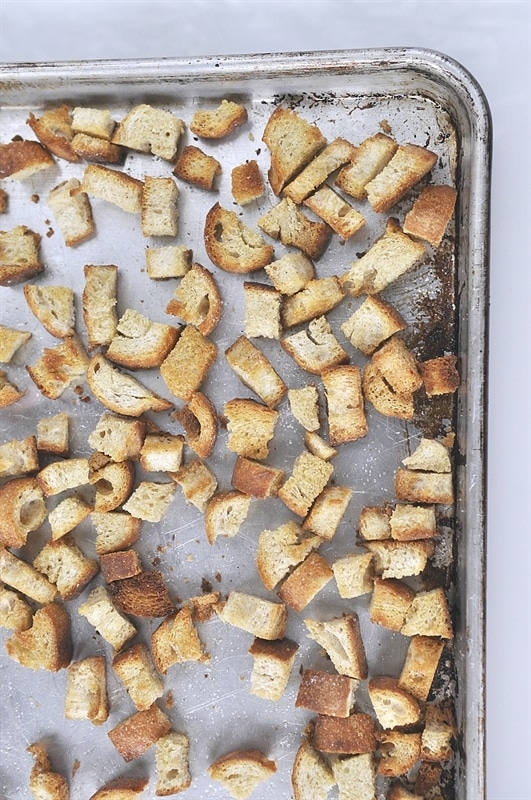 And of course top your favorite Bear Creek Soup with them!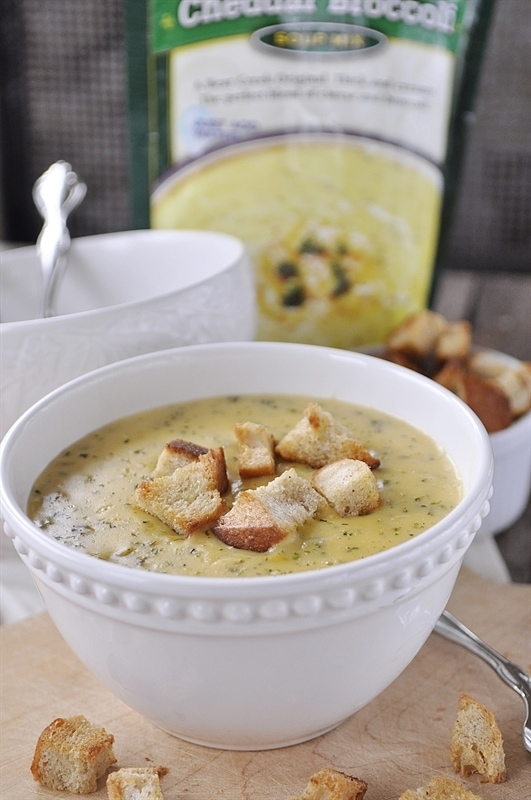 Bear Creek Soups are the best and quickest way to warm up on a cold winter's day or night!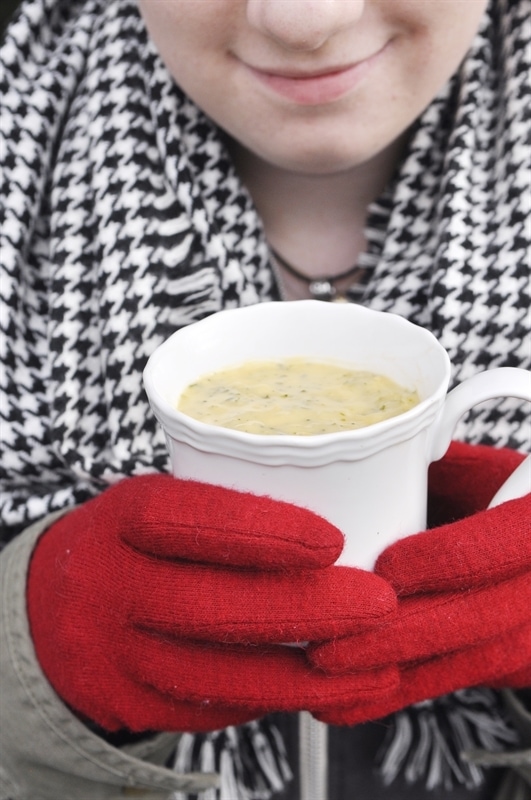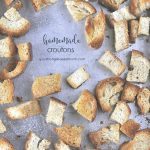 Print
Homemade Croutons
Ingredients
Left over baguette or french bread

sliced and cubed

This is a sponsored conversation written by me on behalf of Bear Creek Soups. The opinions and text are all mine.
Get my Weekly Menu Plan for FREE!
Receive my FREE "What's for Dinner?" Meal Planning Course, a copy of my FREE ebook that includes my most popular recipes and my FREE weekly Meal Plan.