You may remember that several weeks ago I had a fun visit at my home with Melanie from Mel's Kitchen Cafe.  We had a s'more feast.  But lest you think that is all I served I did have something else a little more sophisticated!
We had a little appetizer before our s'mores and it included today's recipe for Raspberry Chipotle Sauce.
I love a little sweet with my heat and Raspberry Chipotle Sauce is just that – sweet and heat.
The other thing I love about this recipe is it's versatility.  I can use it for a lot of different things.
The sauce makes a great condiment and tastes great on a turkey sandwich.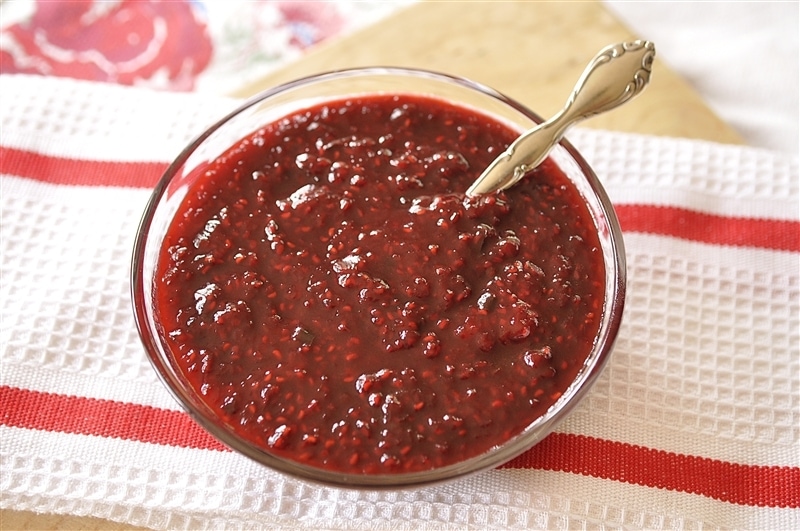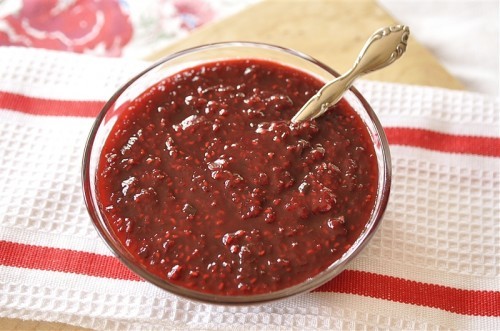 It also makes a great marinade for meat.  I used it here with chicken shis kabob.  The meat turns pink but I think it's kind of pretty!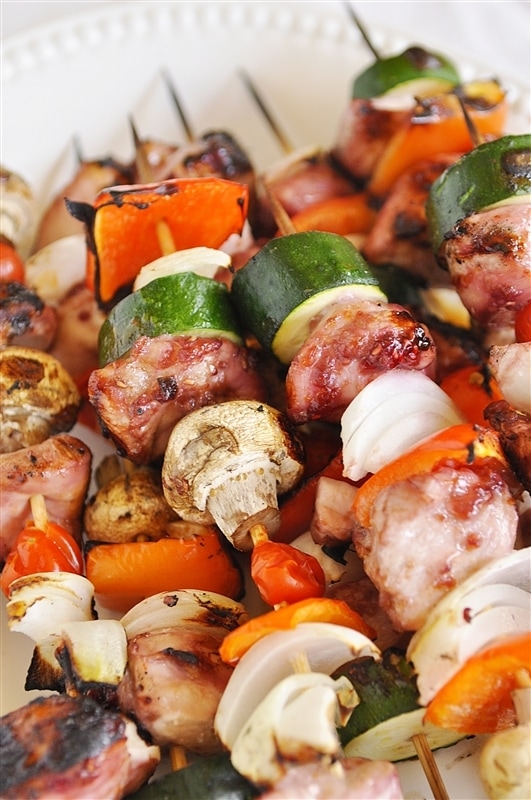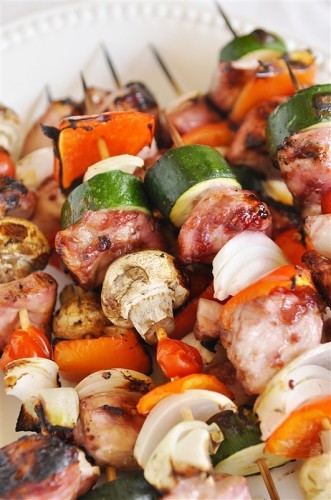 But the way I like to use it best is the way I did the night Melanie and her family came to visit, as an appetizer.  It is so quick and easy to put together.  I just soften a square of cream cheese and pour the sauce of the top.  Serve with crackers.  Yum.
You can adjust the heat in the sauce depending on how much pepper you add.  I used a combination of serrano and chipotle chiles in adobo.
What's your favorite thing to pour over the top of cream cheese?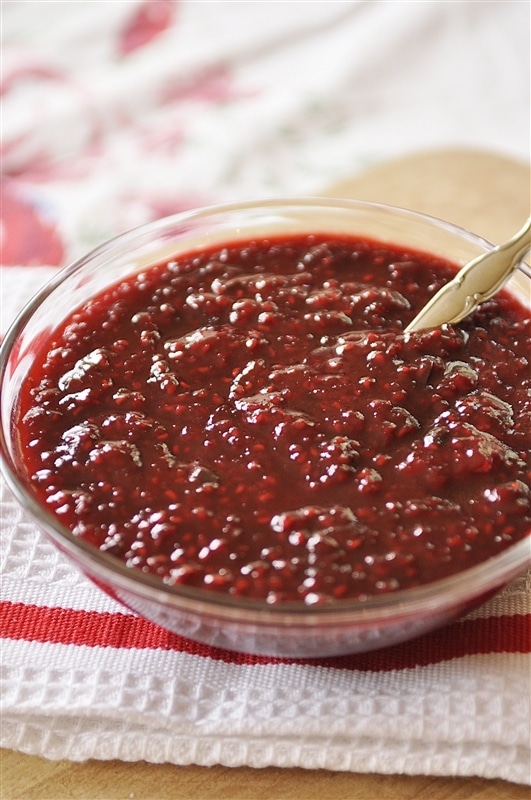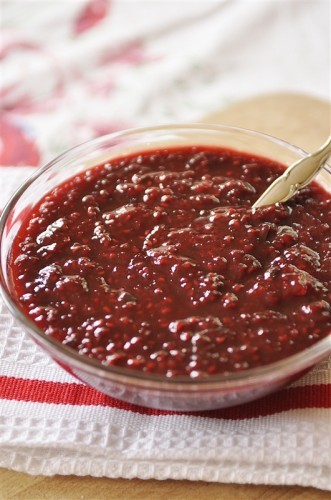 Raspberry Chipotle Sauce
2 Tbps. olive oil
1/4 C diced onion
2 cloves garlic
1 serrano pepper, seeded and diced
2 tsps. adobo sauce (canned chipotle chiles in adobo sauce canned, just use sauce.  Add in chopped chiles for more heat)
2 pints fresh raspberries
1/3 C apple cider vinegar
1/2 tsp salt
1/3 C brown sugar
1/3 c white sugar
In a medium pan saute garlic and onion in olive oil until onions are soft.  Add in serrano peppers, cook until tender.  Mix in adobo sauce and bring to a simmer.  Stir in the raspberries and cook until soft, about 3-4 minutes.  Add in vinegar, salt and sugars.  Bring to a boil and then simmer until thickened and reduced to about half.  Cool sauce before serving.;
Get my Weekly Menu Plan for FREE!
Receive my FREE "What's for Dinner?" Meal Planning Course, a copy of my FREE ebook that includes my most popular recipes and my FREE weekly Meal Plan.