Sharing the best New Year's Eve Appetizers to serve your guests. Ring in the New Year with these delicious appetizer recipes everyone will love!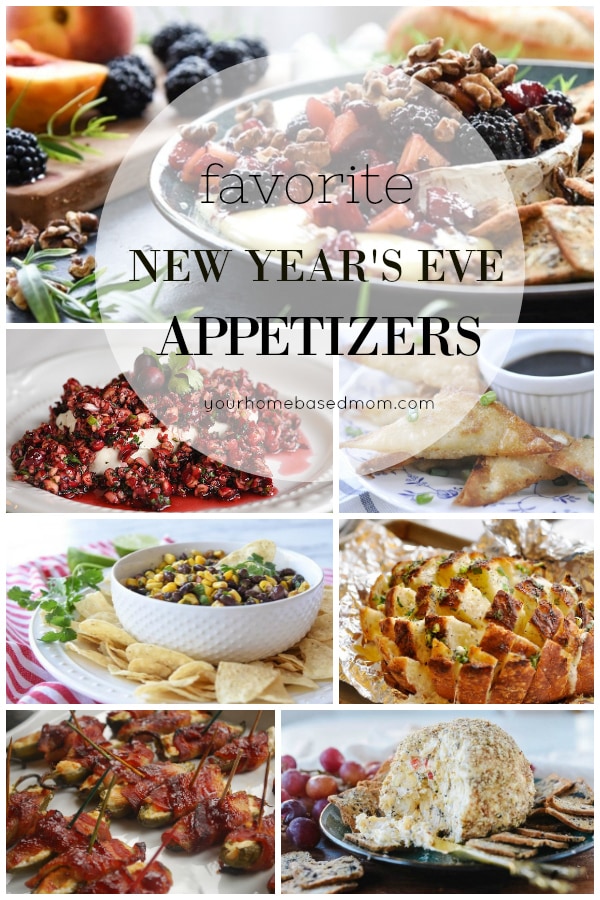 If you are like us, we are enjoying the holiday season and packing in as much fun as we can before we have to return to the real world. New Year' Eve is the last big hurrah, so I want to make sure we have a lot of yummy snacks to celebrate with. These New Year' Eve Appetizers are always a big hit with my family and friends. I am sure you will love them too!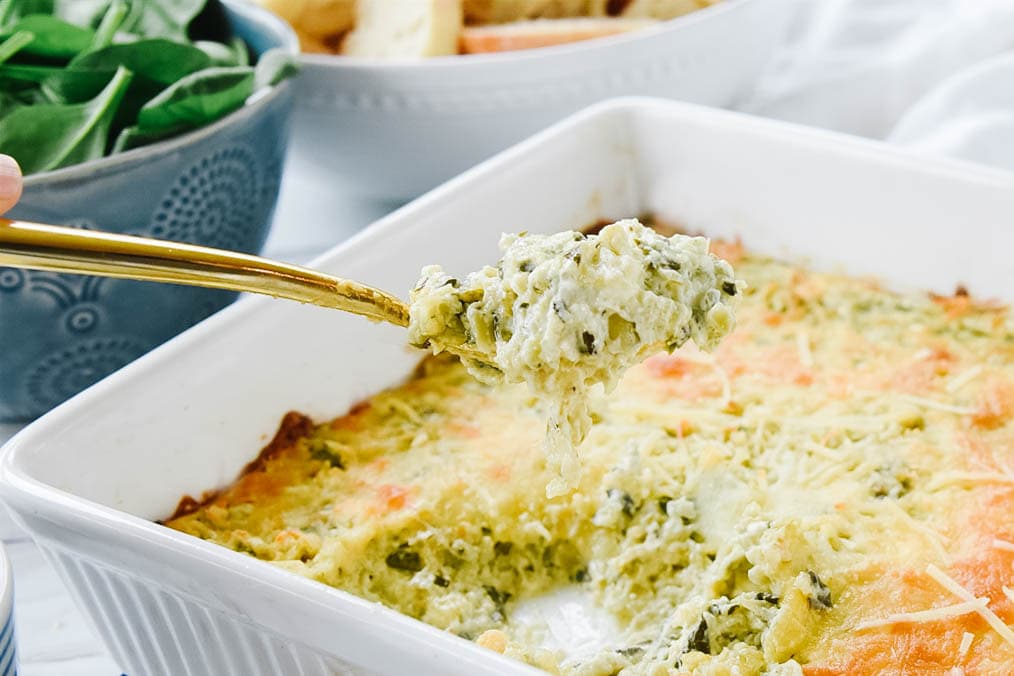 When planning my party appetizers, I always start with a good artichoke dip. My Spinach Artichoke Dip, is sure to be a crowd favorite.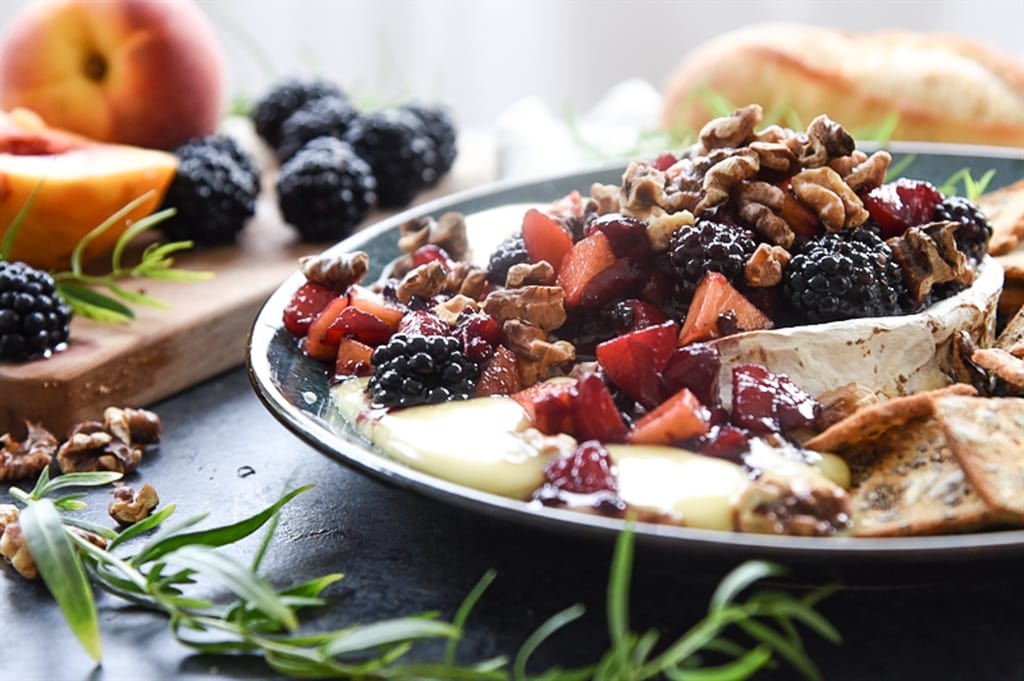 I love the combination of brie with something sweet and this Baked Brie with Fruit is just the ticket. It also has some chopped pecans for a little added texture. I also have a great recipe for Brown Sugar Brie and Basil Peach and Bacon Baked Brie.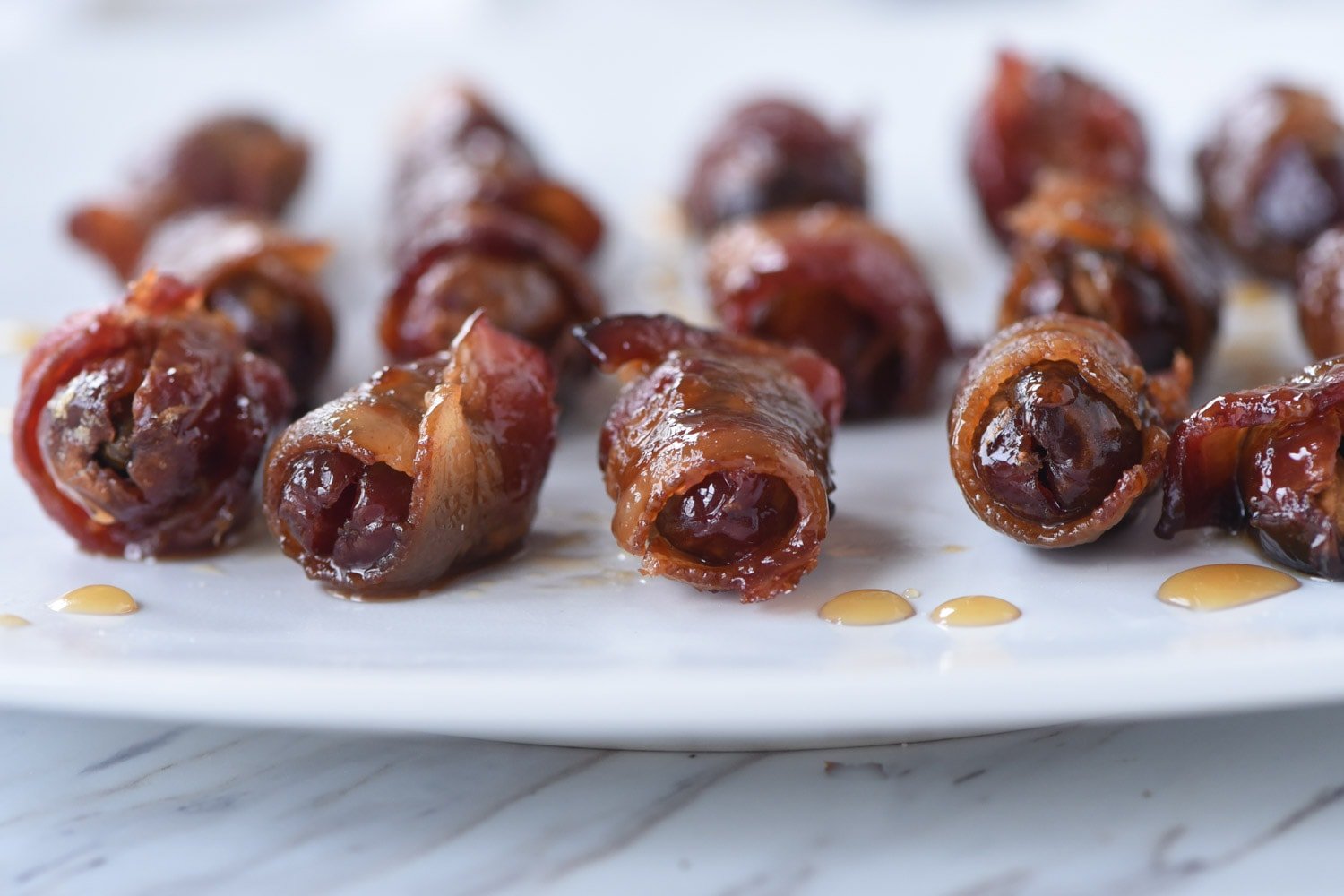 I didn't think I liked dates until I had these Bacon Wrapped Dates. They are drizzled with Maple Syrup and taste just like candy.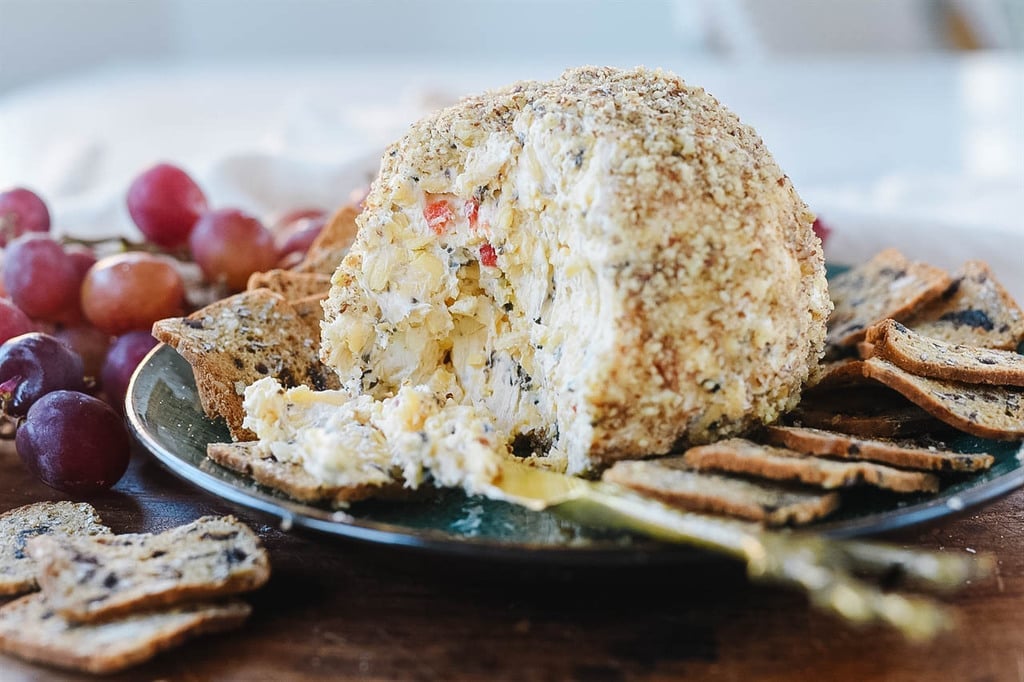 Every party needs a good cheeseball, so you might as well serve the best cheese ball ever. I make this anytime I have an excuse to!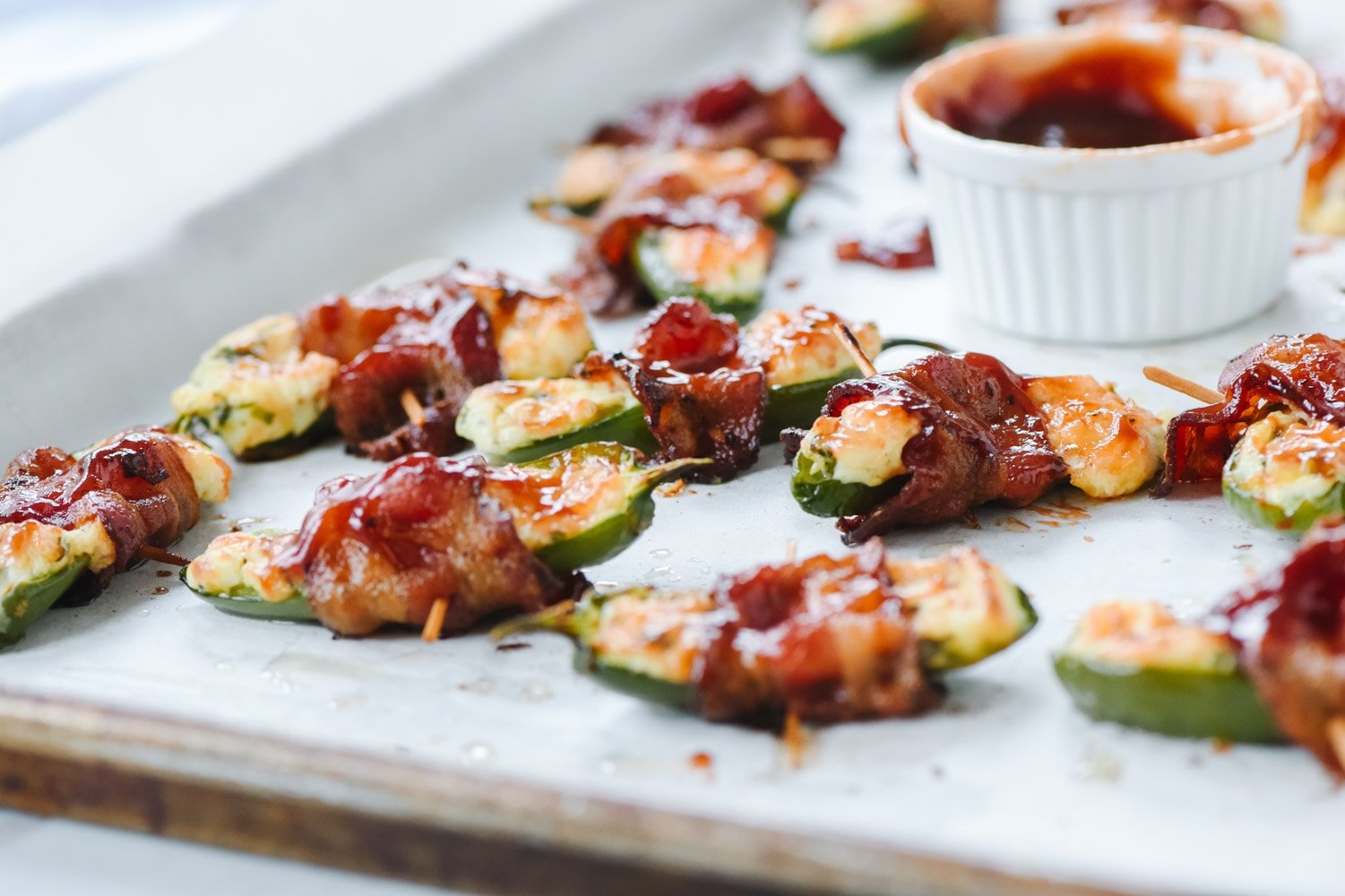 These barbecue  Jalapeño Poppers are always a big hit with the men.  And if you love anything wrapped in bacon and covered in BBQ sauce, you will love them too!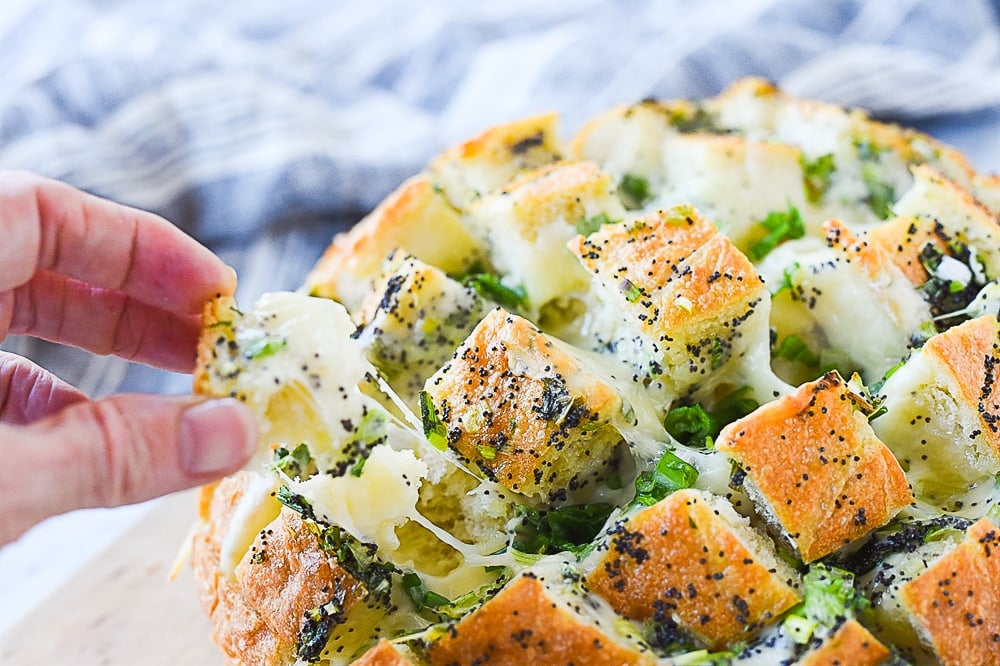 My Bloomin' Onion Bread is always one of the first appetizers to disappear from the table. I think I could eat this entire thing myself! Bread covered in cheese, butter and green onions. What's not to love.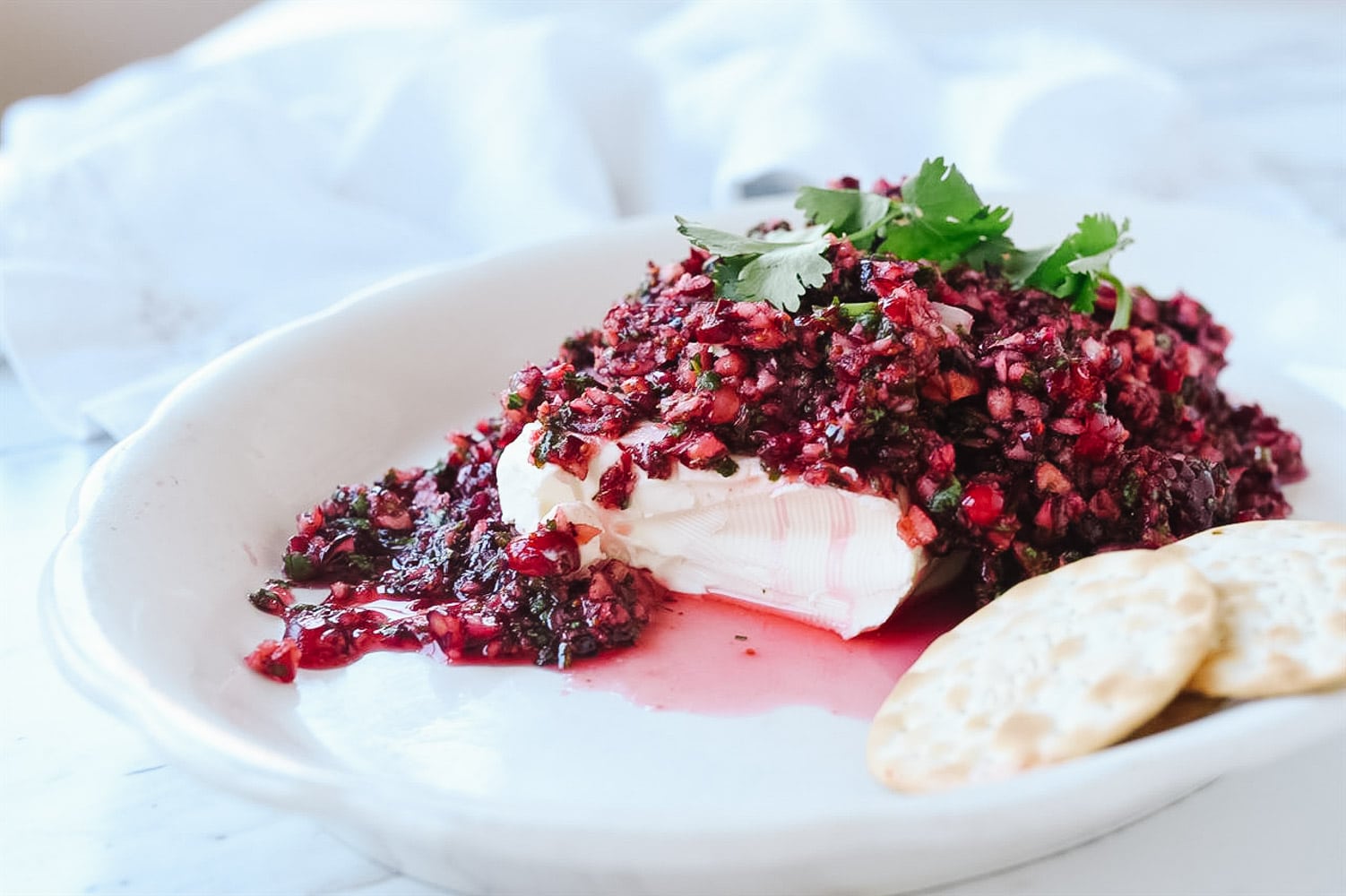 Cranberry Salsa is one of my favorite New Year's Eve appetizers.  I make it over and over again.  The combination of cranberries and cilantro is unusual but oh so good! Serve it over cream cheese with crackers.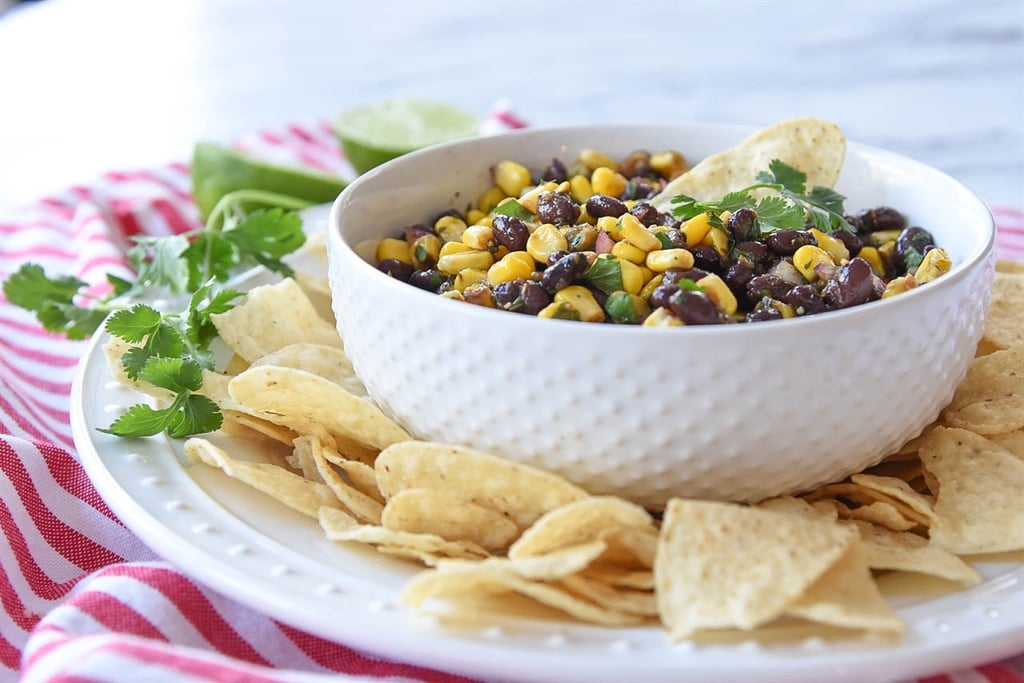 Black Bean Salsa is an easy appetizer to throw together in a pinch. And my recipe for Balsamic Black Bean Salsa is the perfect New Year's Eve appetizer.
Make sure to check out all of my appetizer recipes and, no matter what New Year' Eve Appetizers you are serving, I hope you have a wonderful New Year!