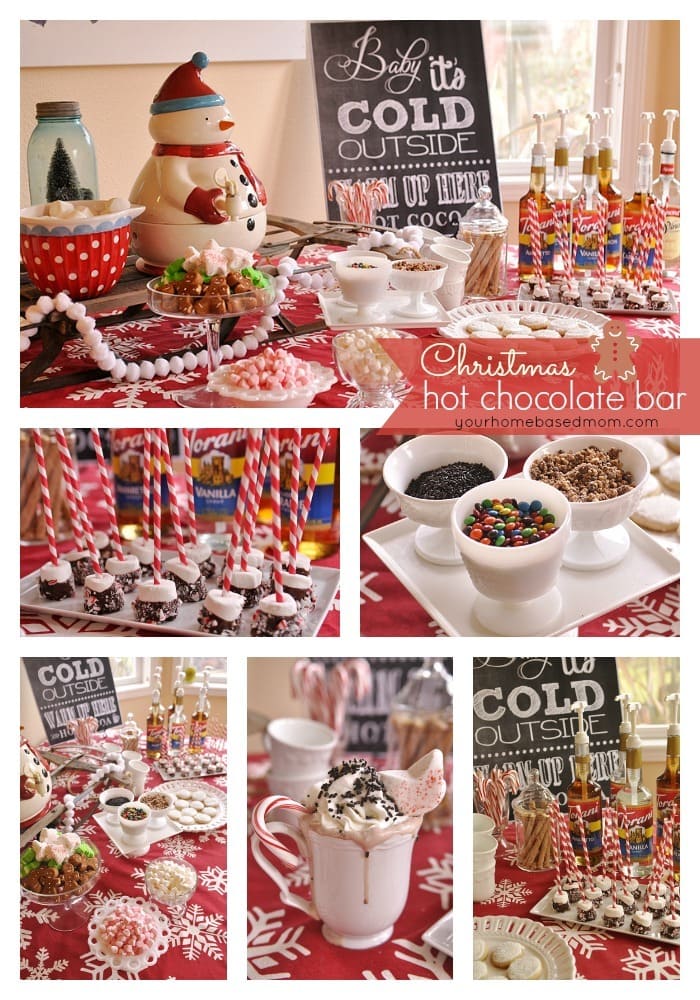 Yesterday the first of my children was suppose to arrive home for the holidays. Thanks to an overabundance of snow and ice in Salt Lake City she is still in Utah. We are saying our prayers and keeping our fingers crossed that she can get home tomorrow along with her sister and the other three on Saturday! Positive thoughts and prayers that my kids arrive home and safe appreciated!!
I had a fun Activity Day Girl activity yesterday.  For those of you new to the blog, Activity Day Girls are the 8-12 year old girls at church that I am lucky enough to play with twice a month.
For our activity yesterday I hosted a Hot Chocolate Bar.  We were working on a service project making fleece blankets for a homeless shelter so I decided since we were helping keep others warm we could warm up our tummy's with some hot chocolate.
Our morning in Portland started out with black ice and then with the snow in Utah, I had snow on the mind so this darling chalkboard art printable from  Pen N' Paperflowers was perfect.  I also pulled out my old vintage sled and found this fun snow ball pom pom garland at Michaels.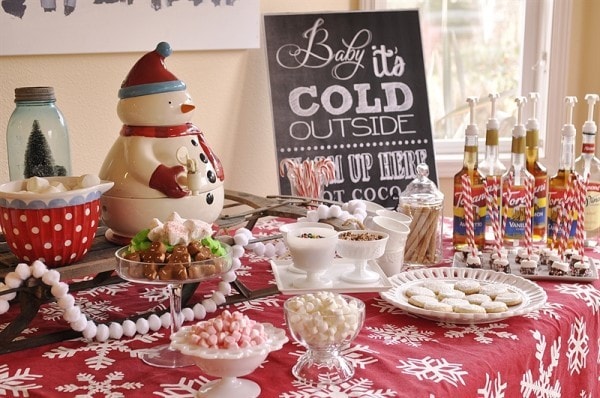 I thought our family Joy photo in the snow made the perfect backdrop for the hot chocolate bar.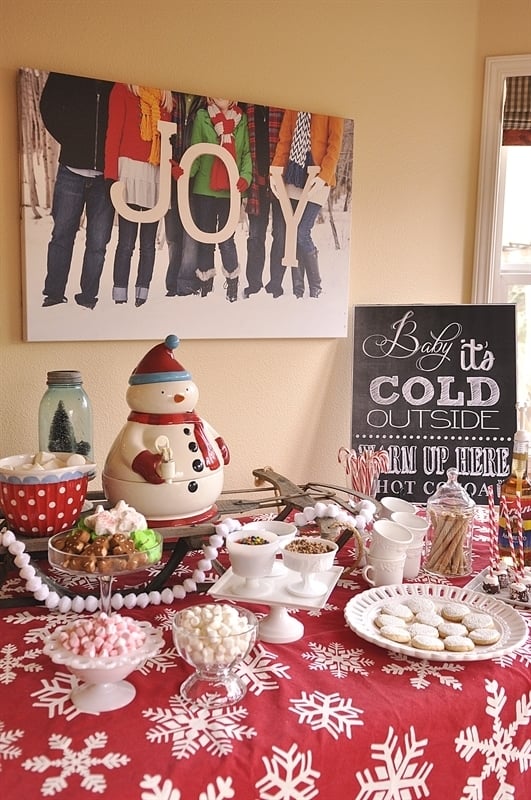 My neighbors snowman hot chocolate dispenser was perfect.  We had a selection of syrups to add flavor to the hot chocolate.  Vanilla, Peppermint, Almond, Caramel, Amaretto and  Cinnamon .  My personal favorite is Amaretto!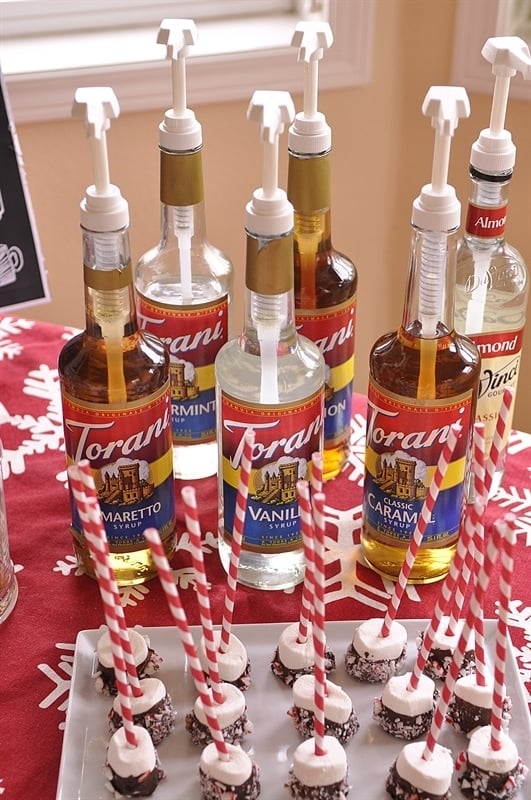 I also made some cute chocolate/peppermint dipped marshmallow stir sticks for the hot chocolate.   I also had candy canes and pirouette cookies to use as stir sticks.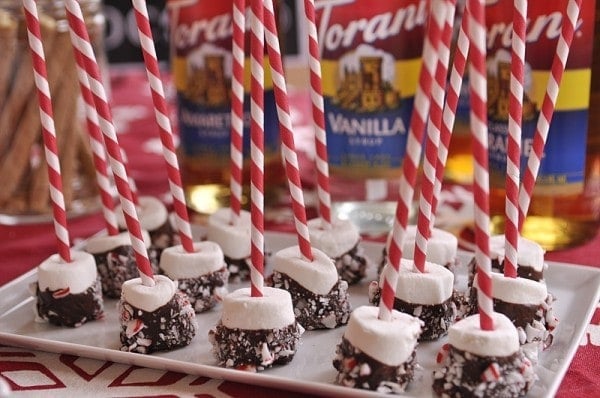 Of course there had to be a nice selection of marshmallows too – big and small, regular and peppermint.  I also found some fun holiday Peeps that I just couldn't resist.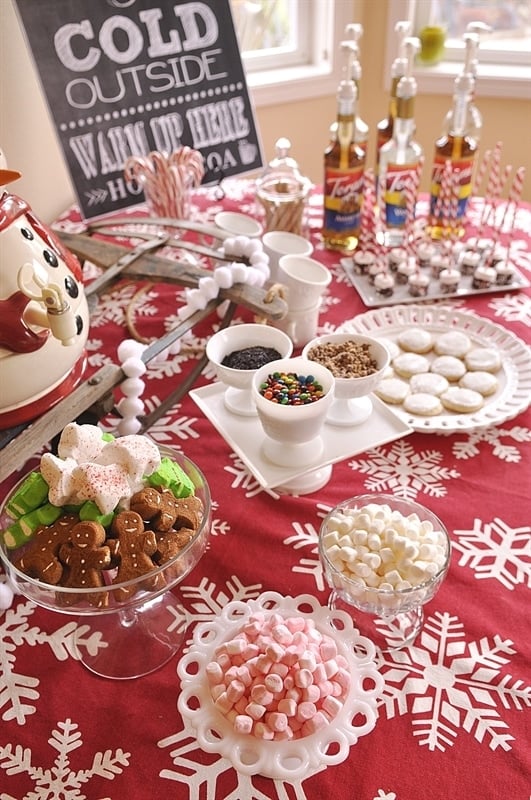 Then there were mini M & M's, crushed up toffee and chocolate sprinkles to add in too.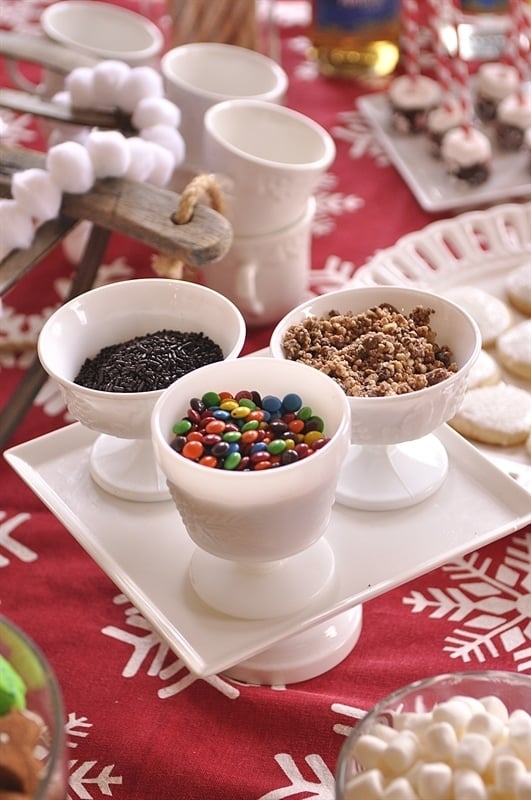 I also made my favorite sugar cookies.  I made them small and frosted them white to look like little snowballs.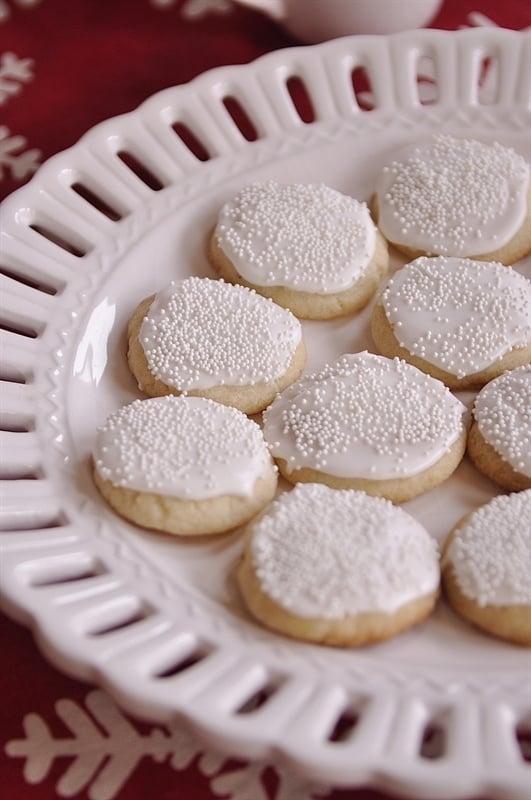 And of course no hot chocolate bar would be complete without whip cream – lots and lots of whip cream!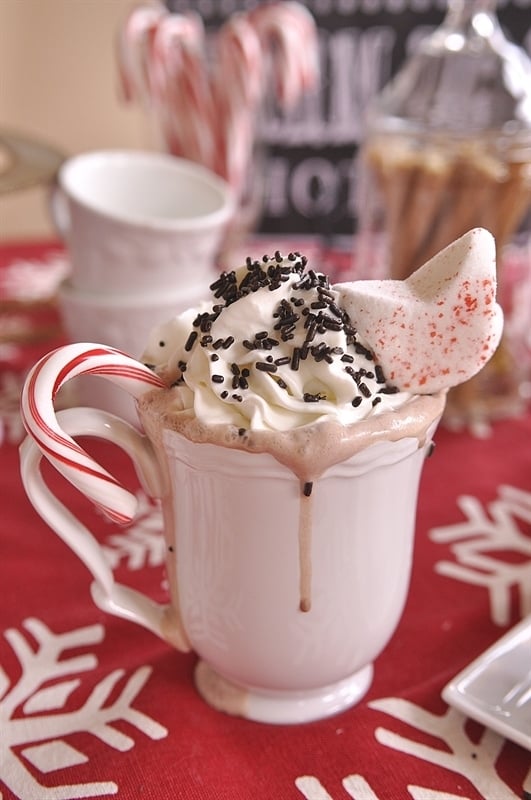 The girls loved it and so did their mothers who had joined us for the afternoon of blanket making.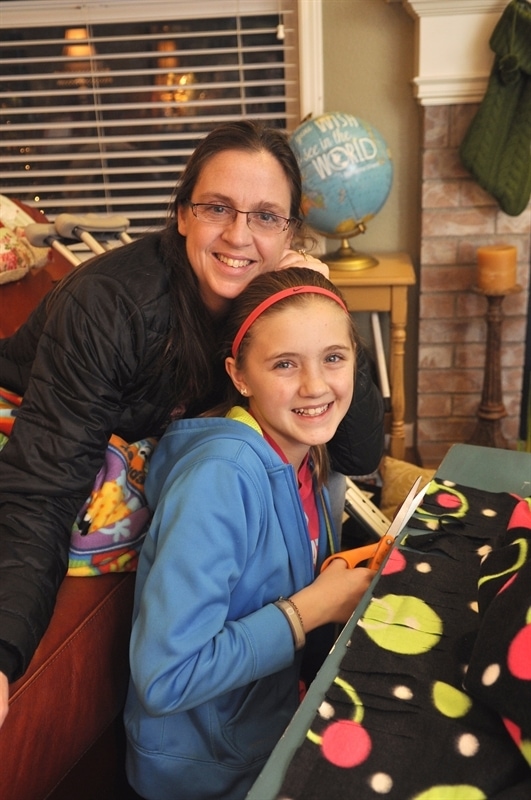 Such a cute group of girls!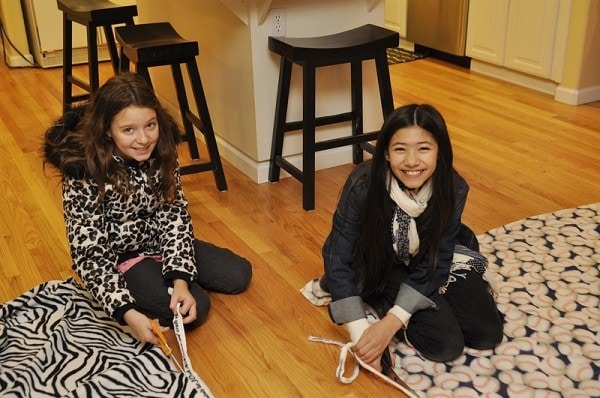 Love these girls!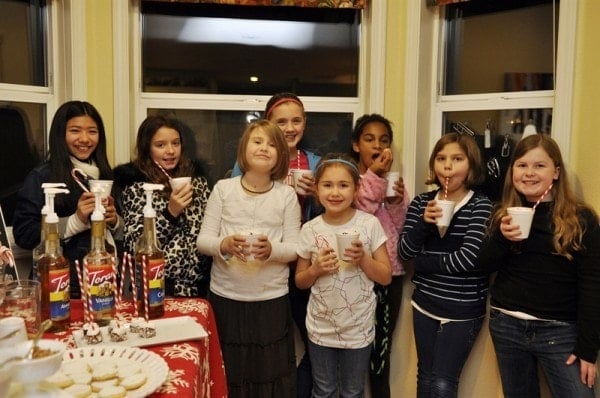 For other fun Christmas ideas check out these posts: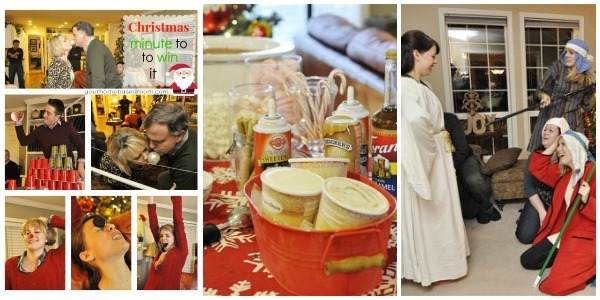 Christmas Minute to Win It –  Breakfast with Santa & Hot Cider Bar – Christmas Eve at Our House
Enjoy!
Leigh Anne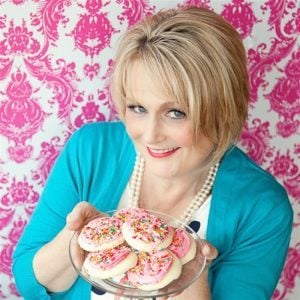 You can also visit me on Facebook, Pinterest, Twitter, Instagram