A favorite Christmas tradition at our house is Shepherd's Night. We enjoy a simple meal like the shepherds may have eaten.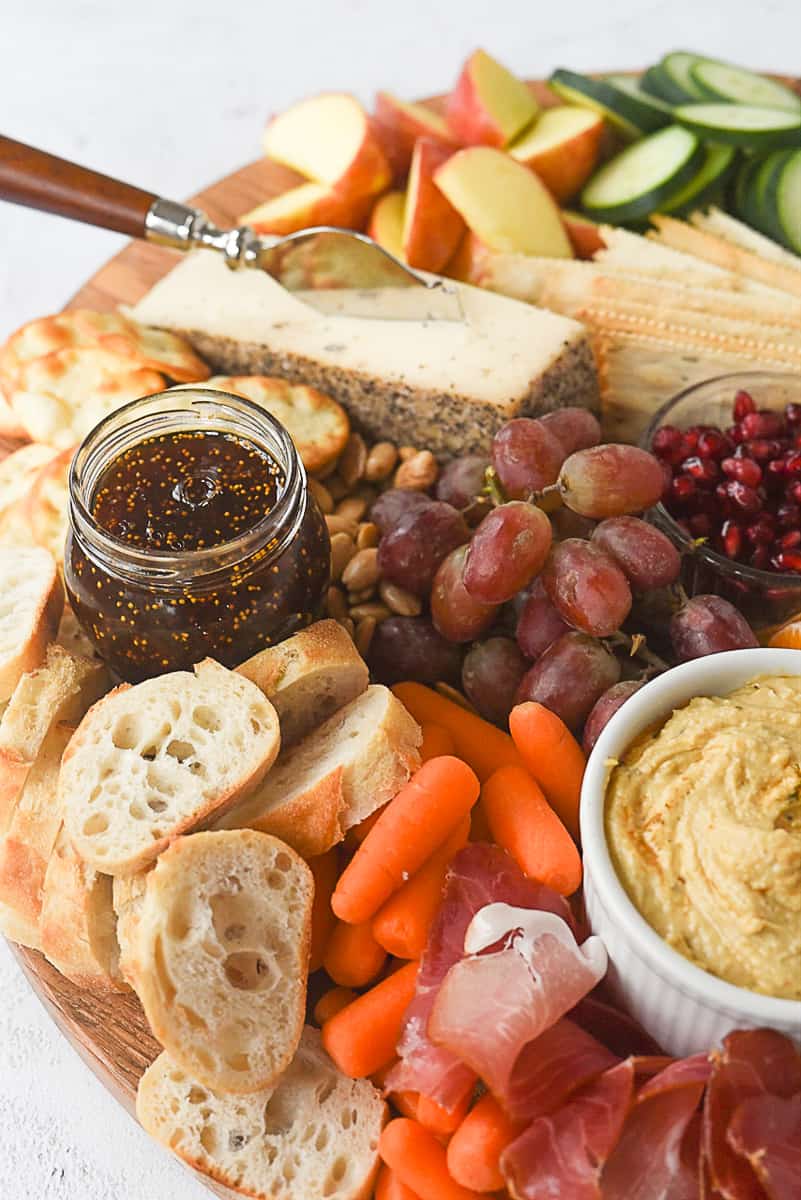 On Shepherd's Night we eat "shepherd" like food, eat dinner under the stars (the Christmas tree lights) and think about what it must have been like for those shepherds on that very special night.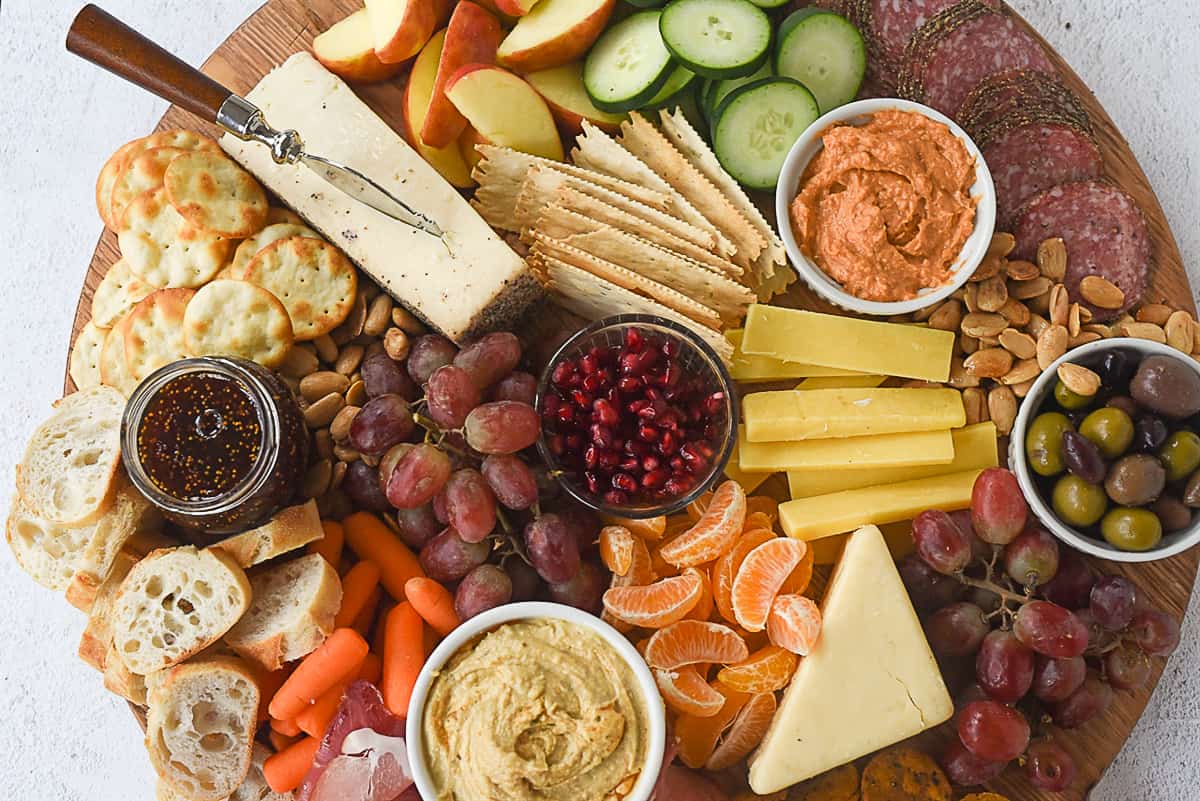 Shepherd's Night Menu
Our meal consists of a variety of:
Cheeses
Meats
Hummus
Fruits
Nuts
Olives
Crackers/Breads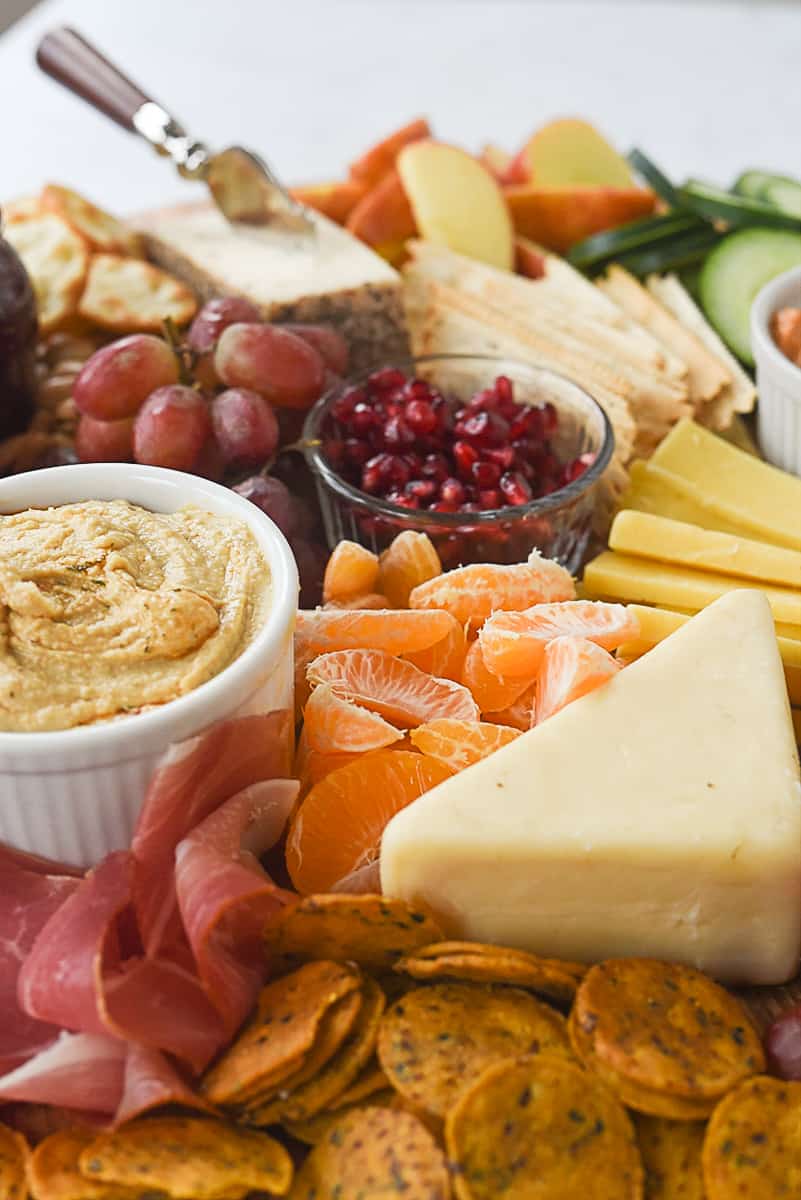 Cheeses. Depending on how many people you are feeding, I like to have 3-4 different cheeses for our small group of 4-6. If you are not a cheese expert be sure and ask the person who works in the cheese department for suggestions. Trader Joe's is one of my favorite places to buy cheese. I am a big fan of Beecher's Cheddar and always include that as part of our Shepherd's Dinner Board.
Meat. Prosciutto and salami are two of our favorites but we have also added in salmon some years.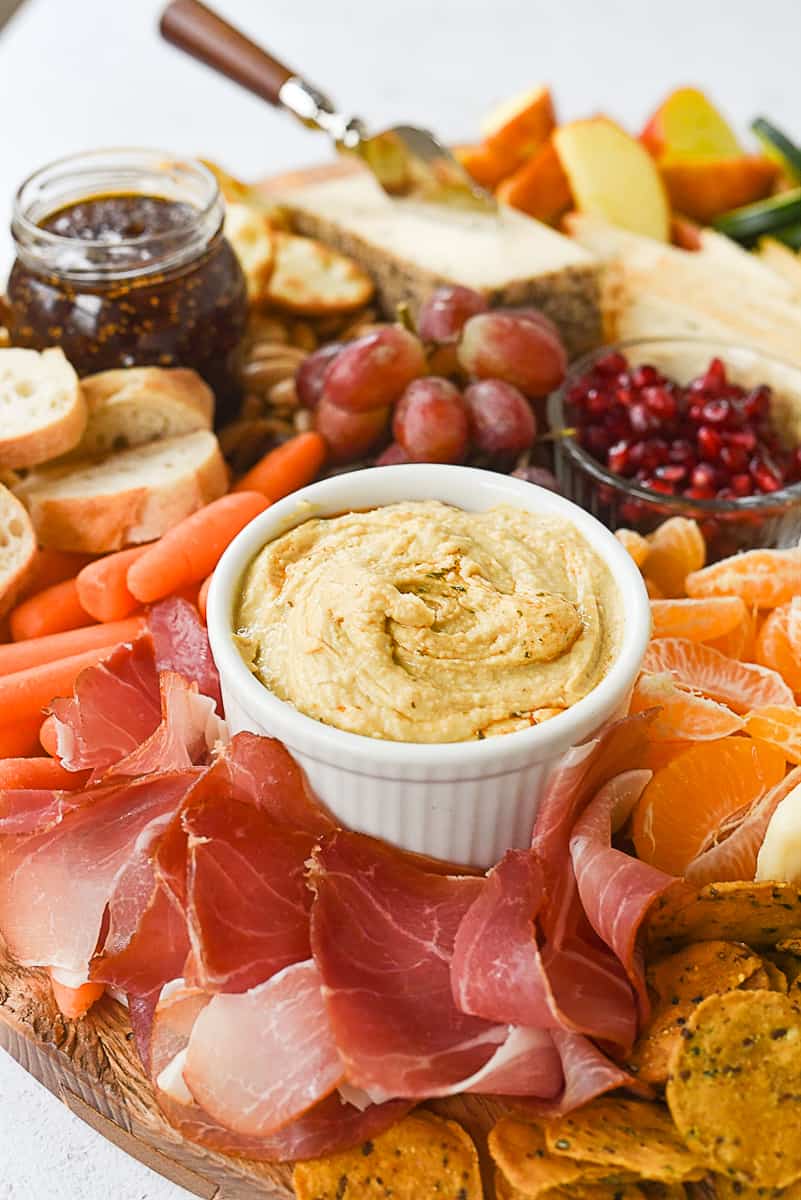 Hummus. I had two different flavors of hummus.
Fruits and Veggies. Include a selection of fresh fruit (oranges, apples, grapes, pomegranate seeds) and dried fruit (apricots, figs, dates etc.) We also like to have carrots and cucumber slices.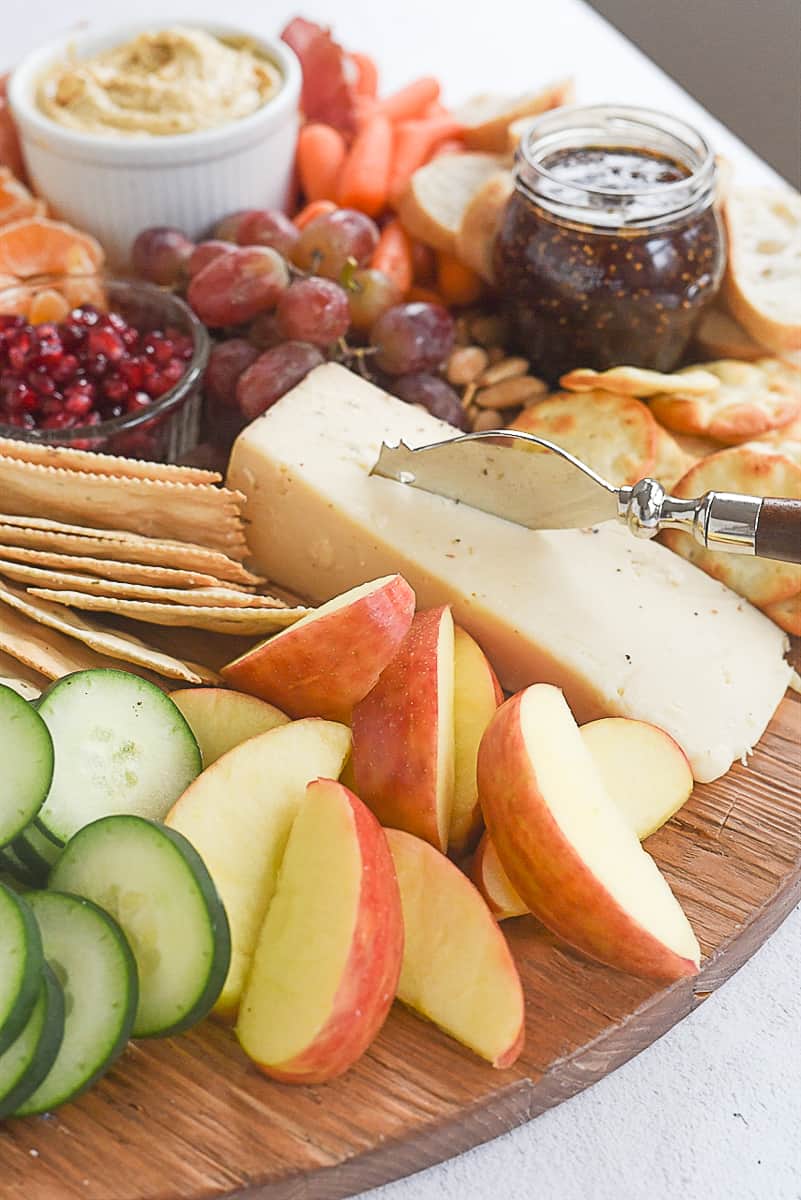 Nuts. Use your favorite nuts. I love marcona almonds so alway have those.
Olives. I went to a local grocery store and got a selection of olives but you could also just use regular black olives out of the can.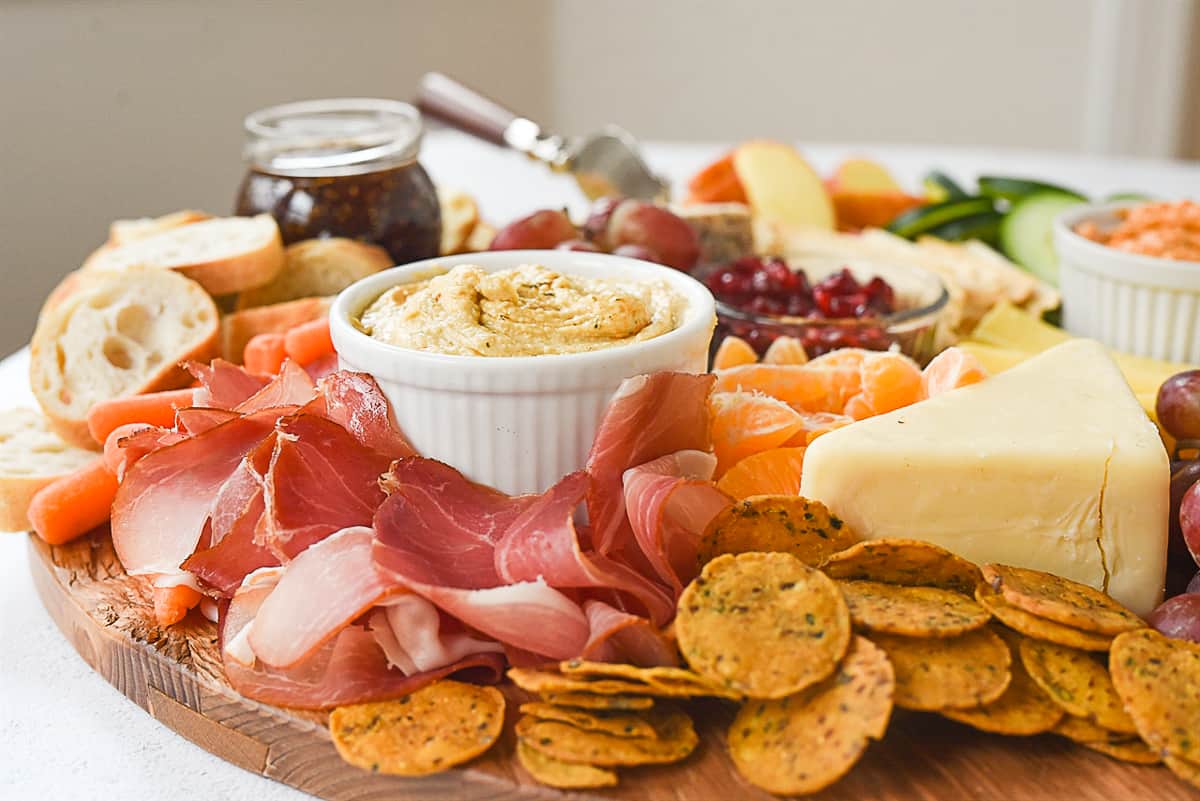 Crackers/Breads. We had a selection of bread and crackers. We had a baguette, some rosemary flat bread and other crackers including a few gluten free options. Some years we make our own bread using this French bread recipe.
Fig Preserves. This is my favorite. I love putting a slice of Beecher's sharp cheddar on a cracker with a spoonful of fig preserves topped with a Marcona Almond. So yummy!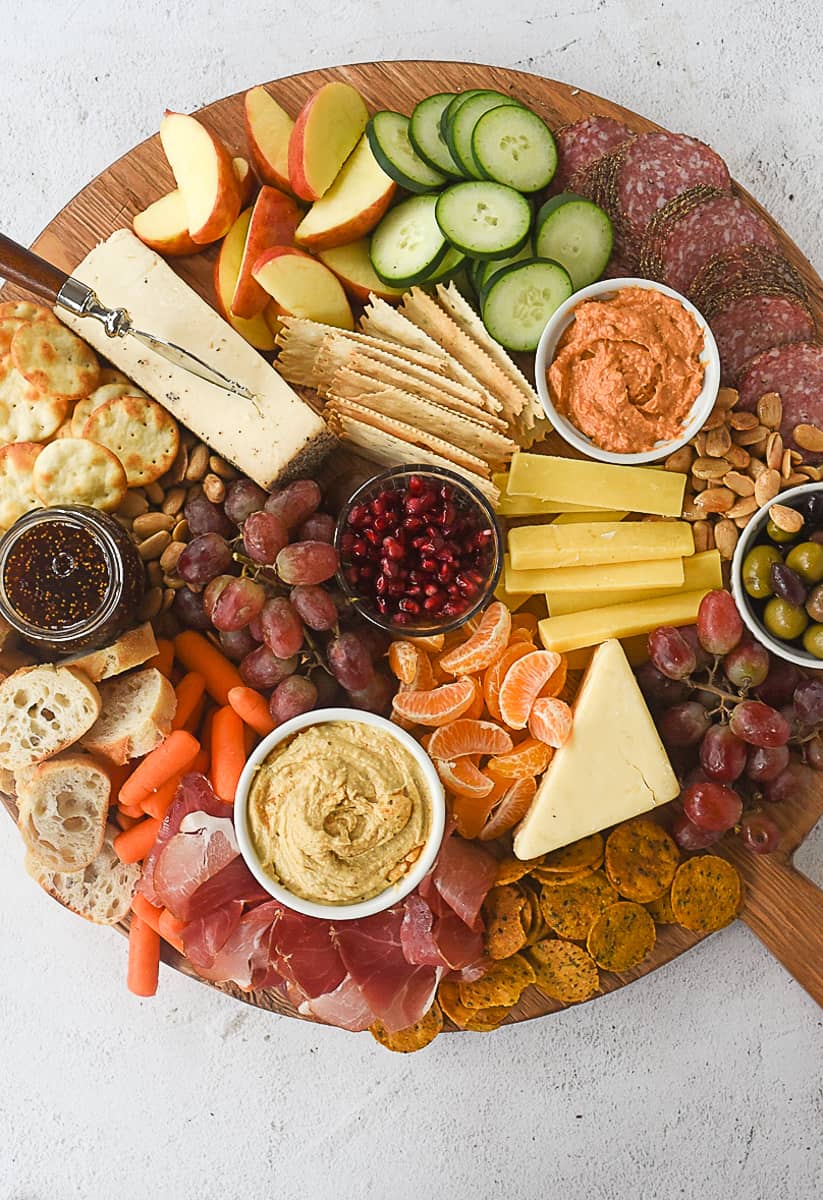 We are not wine drinkers so we had some sparkling apple juice to add to our dinner.

Turn on the Christmas tree lights, light a fire if you have a fireplace and enjoy a lovely evening thinking about the Shepherds.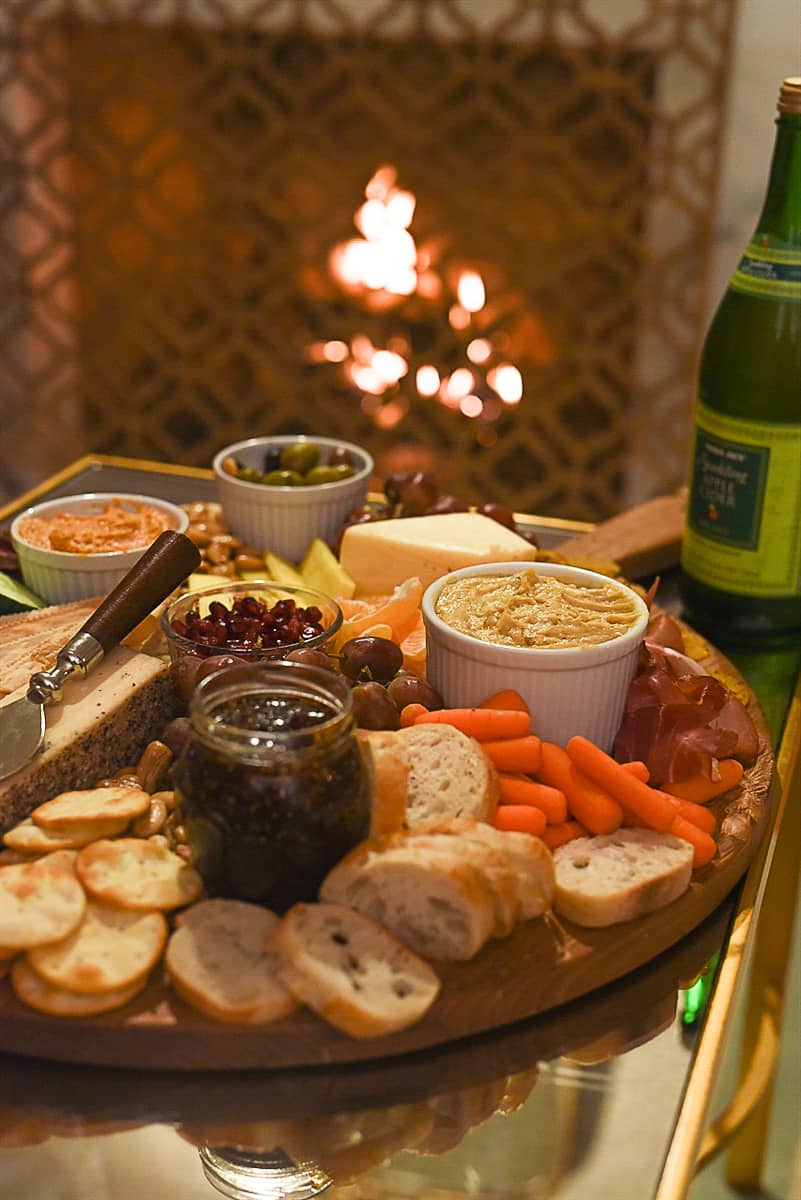 Shepherds Night Tradition
We are grateful for those shepherds who so many years ago stood watch and saw that special star that brought the message that Jesus Christ was born!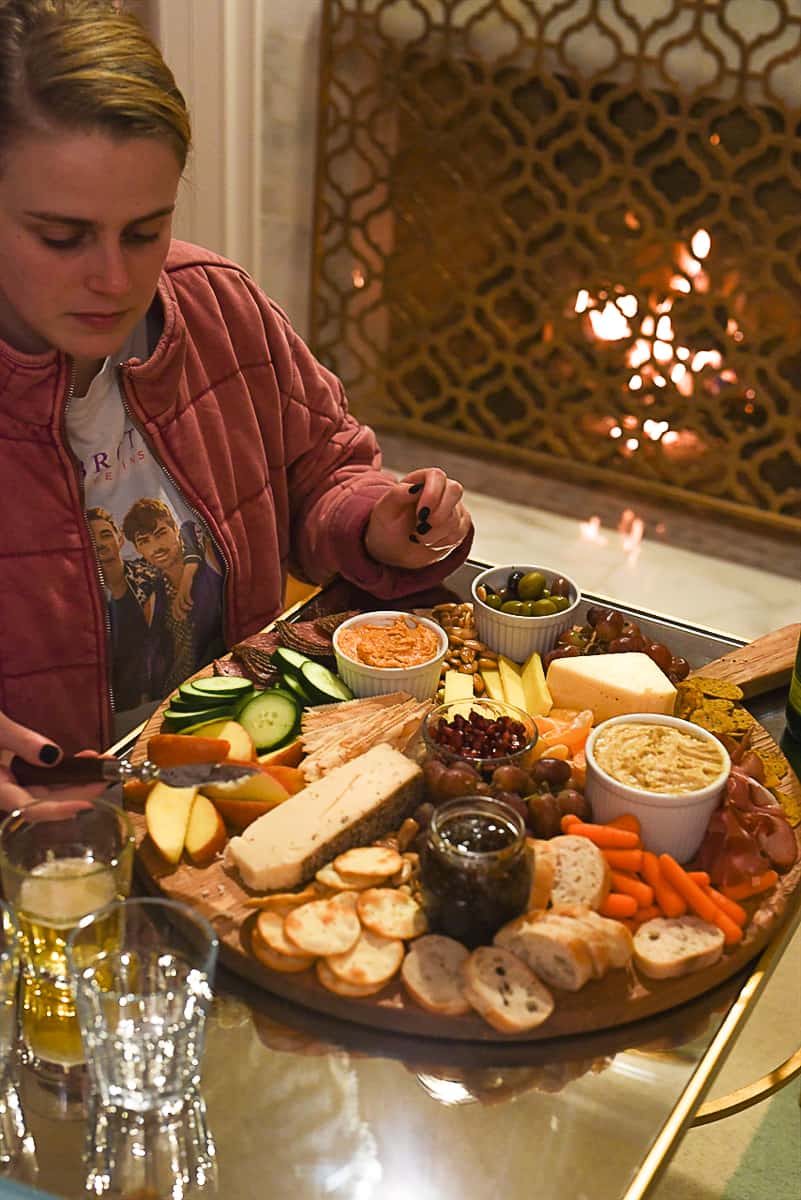 For more tips please be sure and check out my post on How to Put Together a Cheese Board
For other Wilkes family Christmas traditions: