This weekend we hosted our 12th annual Breakfast with Santa. I can't believe we've been doing this for 12 years!
Our tradition of inviting our neighbors to a Breakfast With Santa began when my children outgrew our tradition of going to Breakfast with Santa in downtown Portland at the old Meier and Frank store. I wasn't quite ready to drop the tradition even though they were, so I decided to host my own Breakfast with Santa at our home, complete with the pancake breakfast and a visit from Santa. That was back in 2005 and we've been hosting our Breakfast with Santa ever since!
For the last two years none of my children have been home to attend the breakfast but I love doing it so much that the tradition continues! I recently found a photo from the first year we did it and all of the kids who were there but one has now graduated from high school and three of them have graduated from college! Good thing some new neighbors with little kids moved into the neighborhood. But the great thing is, the big neighborhood kids enjoy coming! In fact this year, one came home for the weekend from college and another traded shifts at work so she could be here.
Everyone is invited to attend wearing their pajamas. We have a pancake breakfast with little sausages. This year we went through five packages. Those big boys love them!!
Everyone brings a dish to share – potato dish, egg dish, fruit, juice, sausages and we provide the buttermilk pancakes with my famous cinnamon syrup, hot chocolate bar and this year we added a donut rack. It was the hit of the party! What is not to love about a donut rack. They are made by Urban Hardware Company and I think every party needs a donut rack. I know it will be making an appearance at all of my future parties.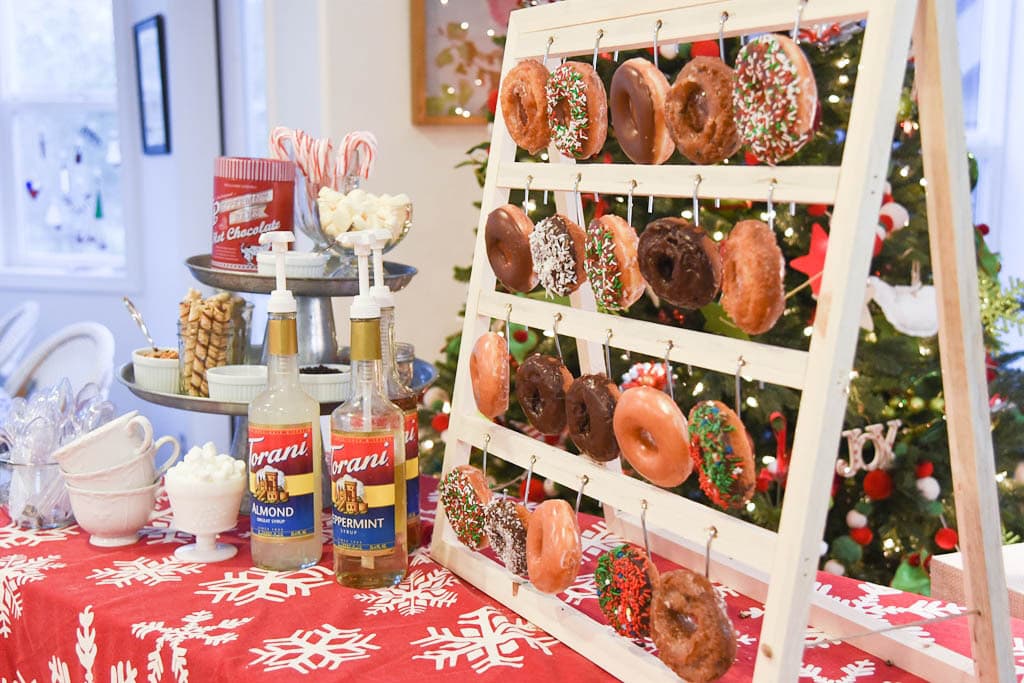 The donut rack was the perfect addition to our hot chocolate bar. Who could resist a donut rack.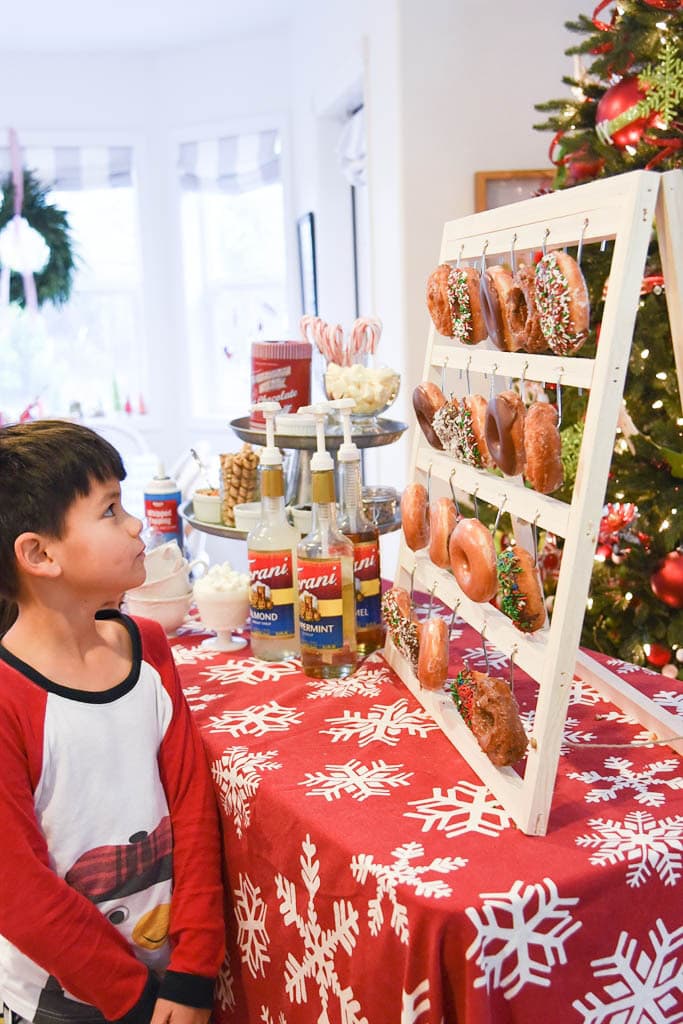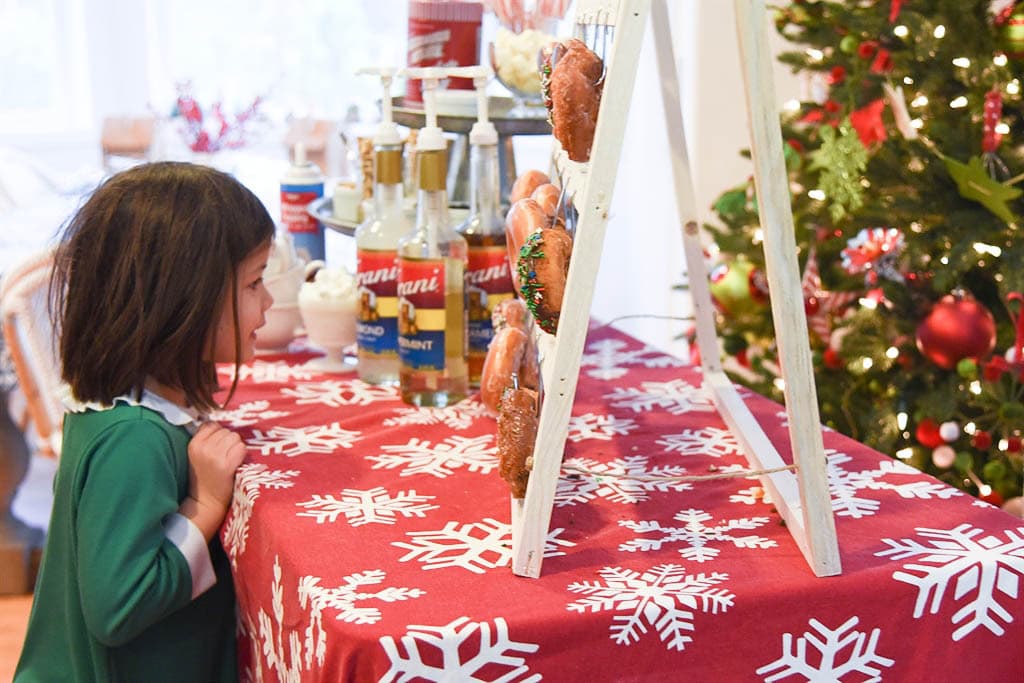 The hardest part was choosing which donut to try! One trick I learned is that raised donuts stay on a little better than cake donuts because they are lighter.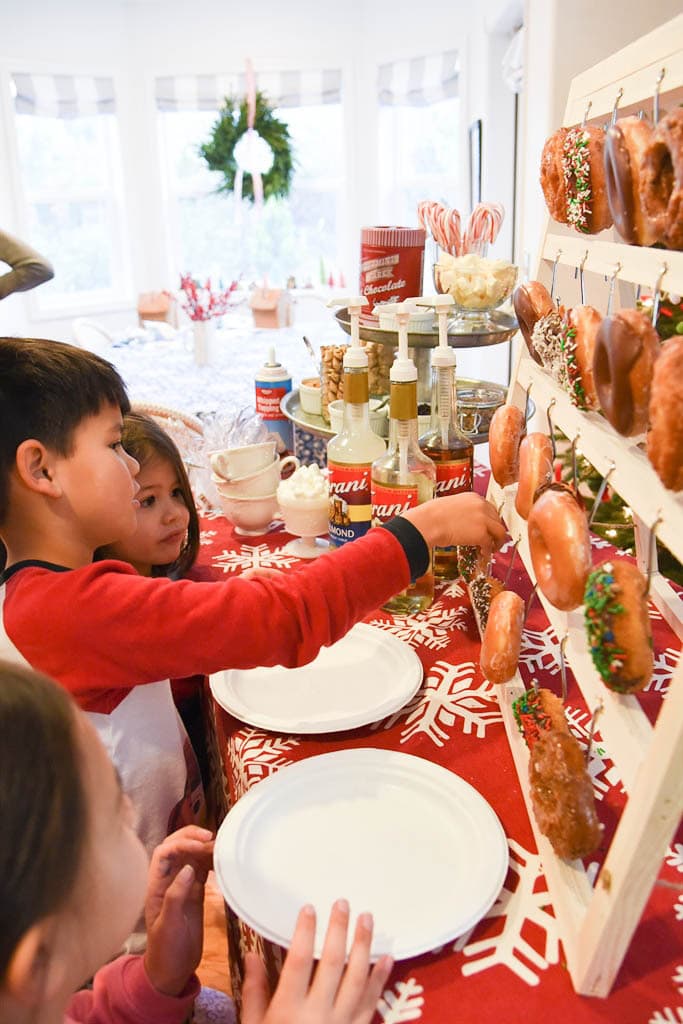 Jim is in charge of cooking pancakes. The boys love those little sausages and we went through five packages this year!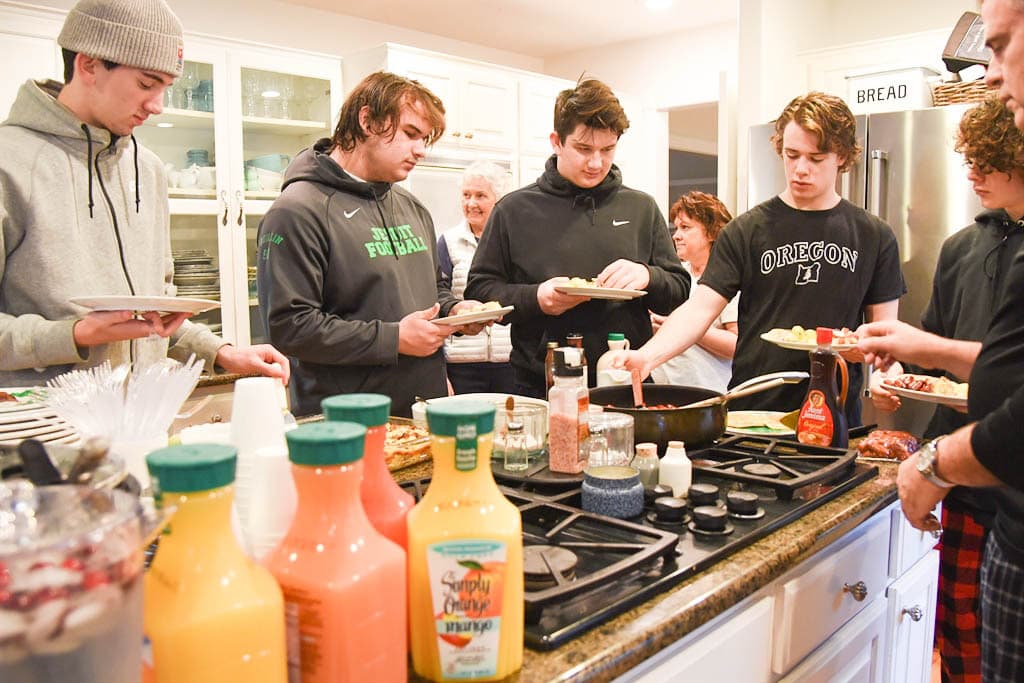 After breakfast we decorate gingerbread houses (preassembled from Costco!) and wait for our special visitor to arrive.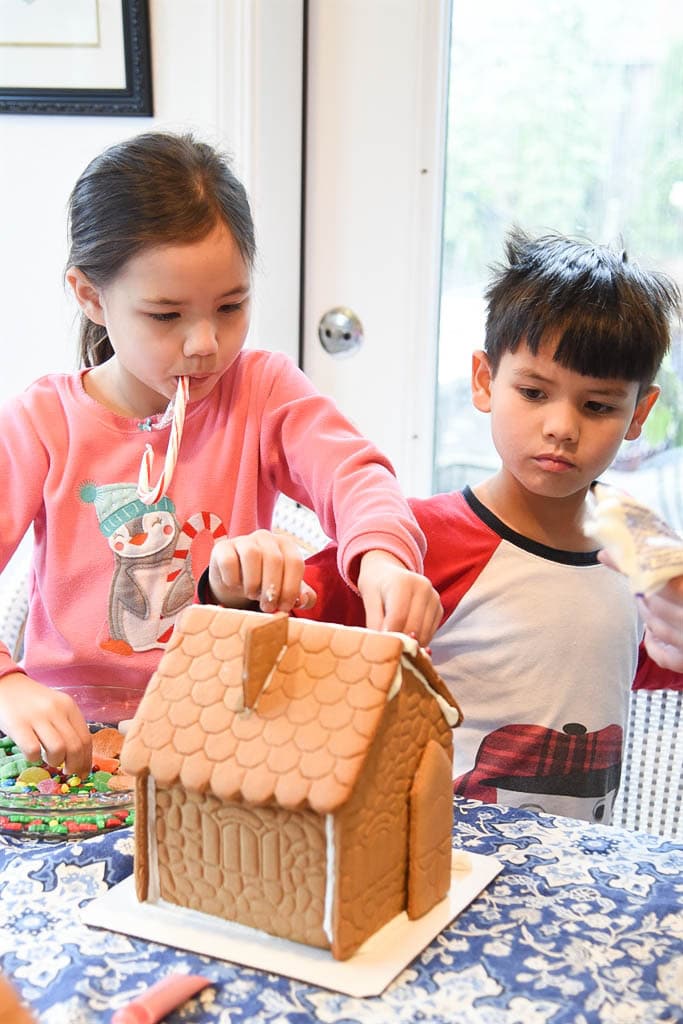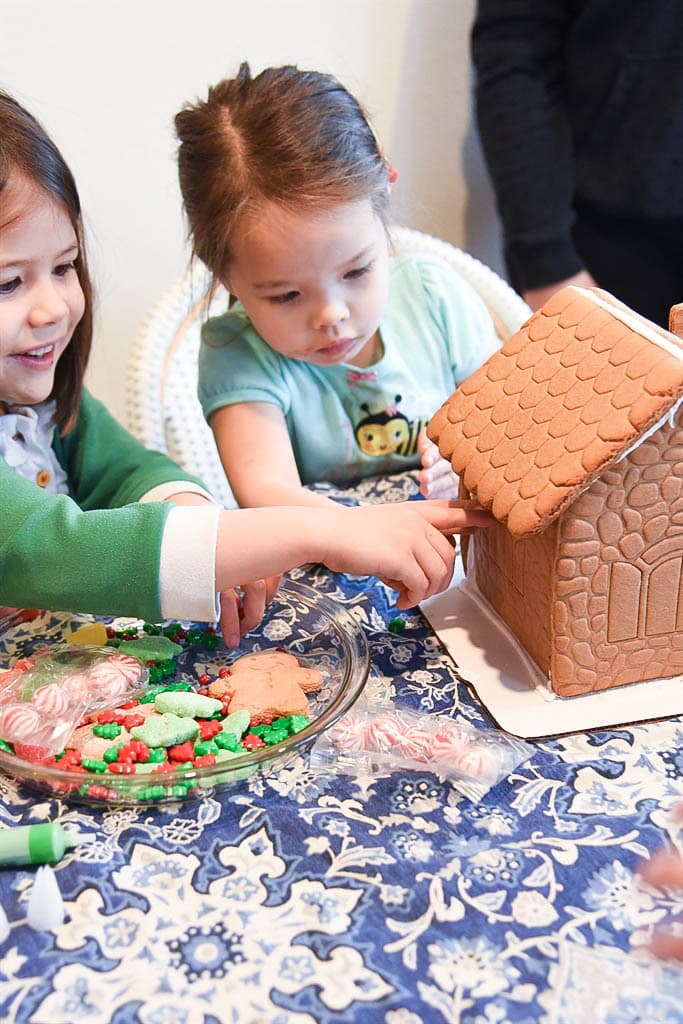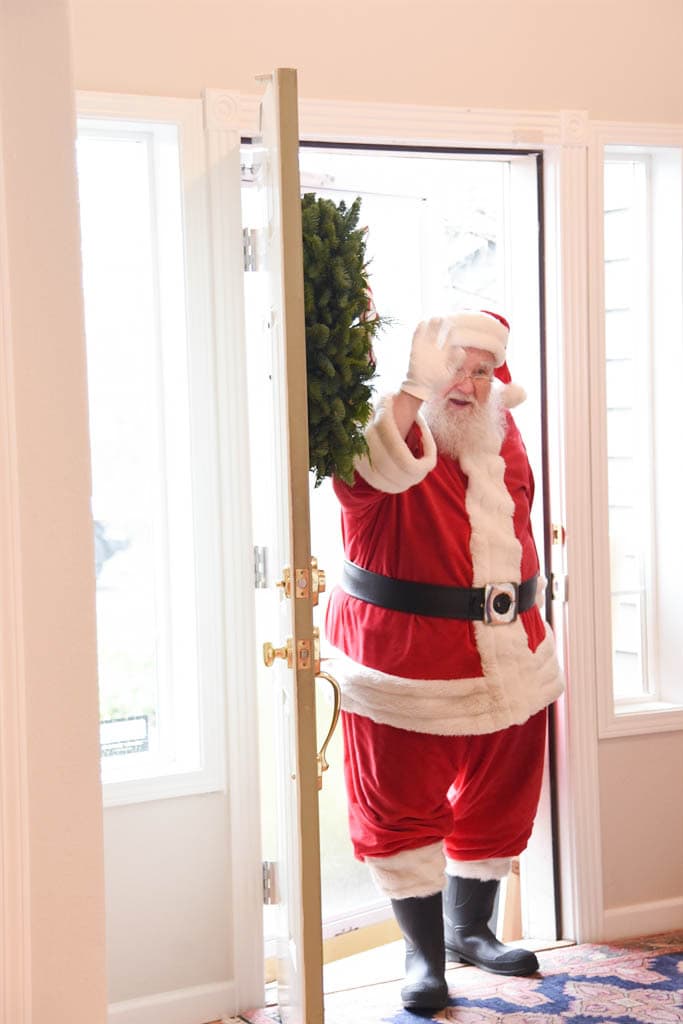 I am so glad one of my neighbors still has small children!

Santa brings a gift for each child (I leave a bag full of gifts outside for him to pick up on his way in. Shhh… don't tell) We are so lucky that Santa goes to church with us!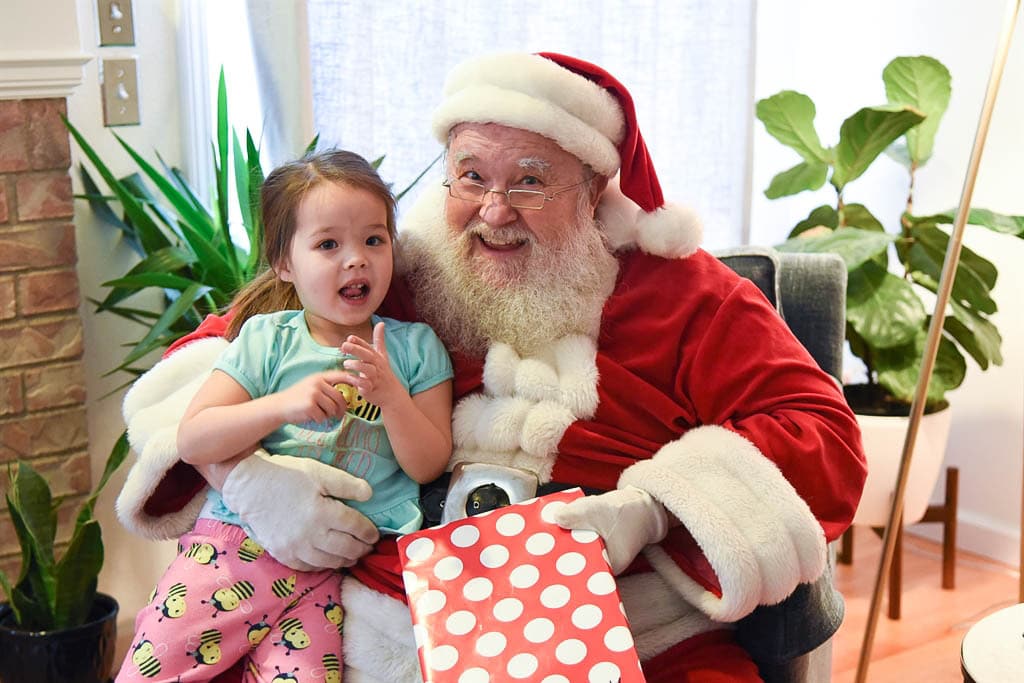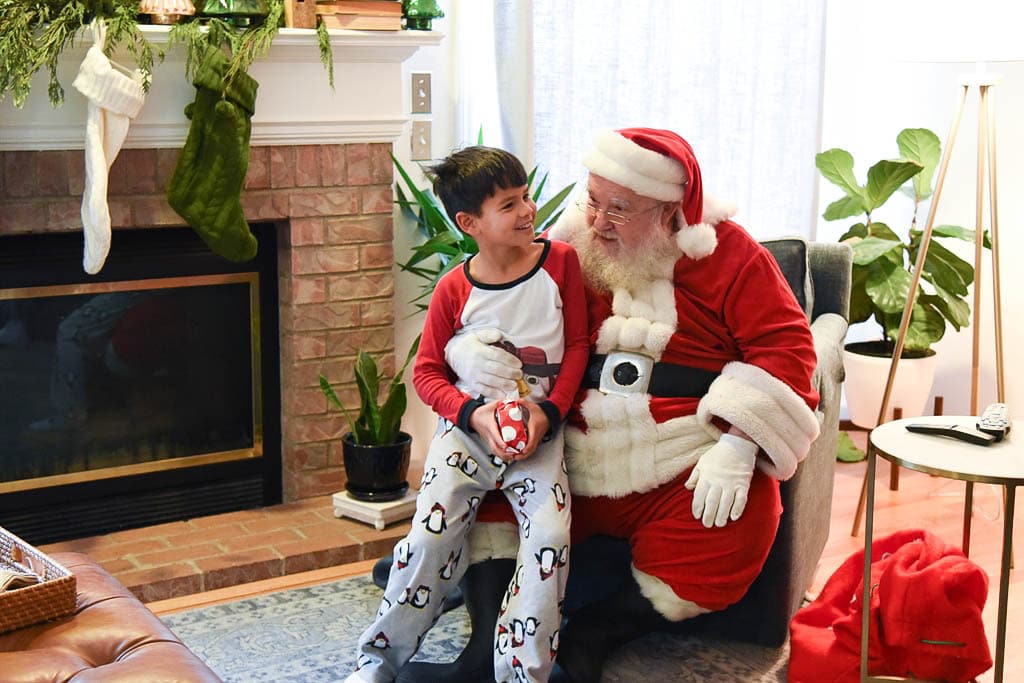 Even the big kids get a gift from Santa and sit on his knee!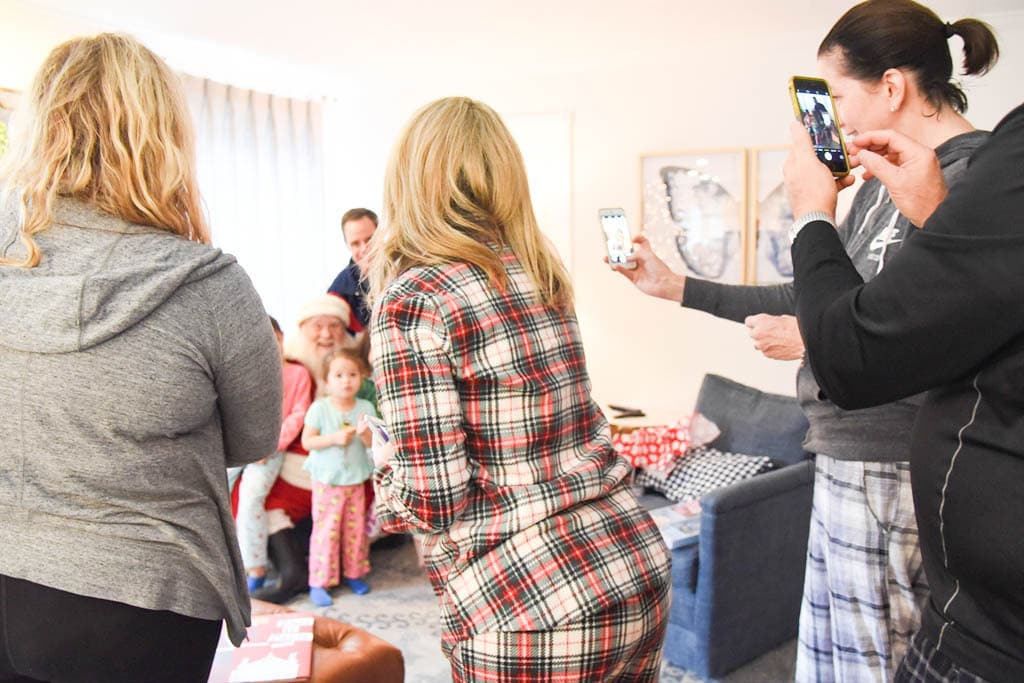 Even though none of our kids were there we still got our picture taken with Santa!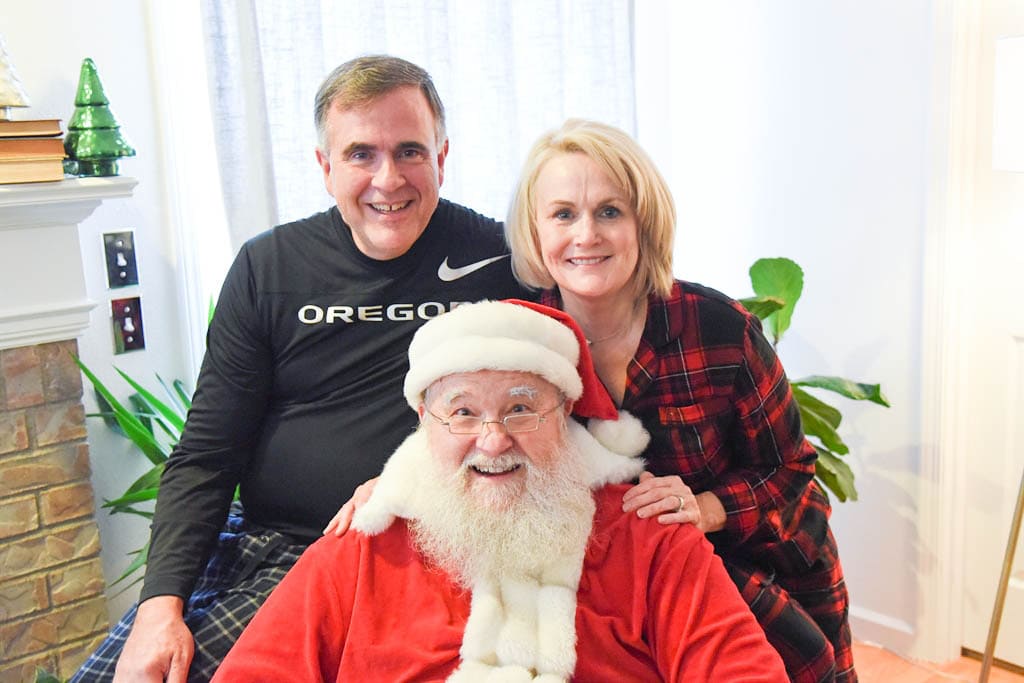 Our annual cul de sac mom photo!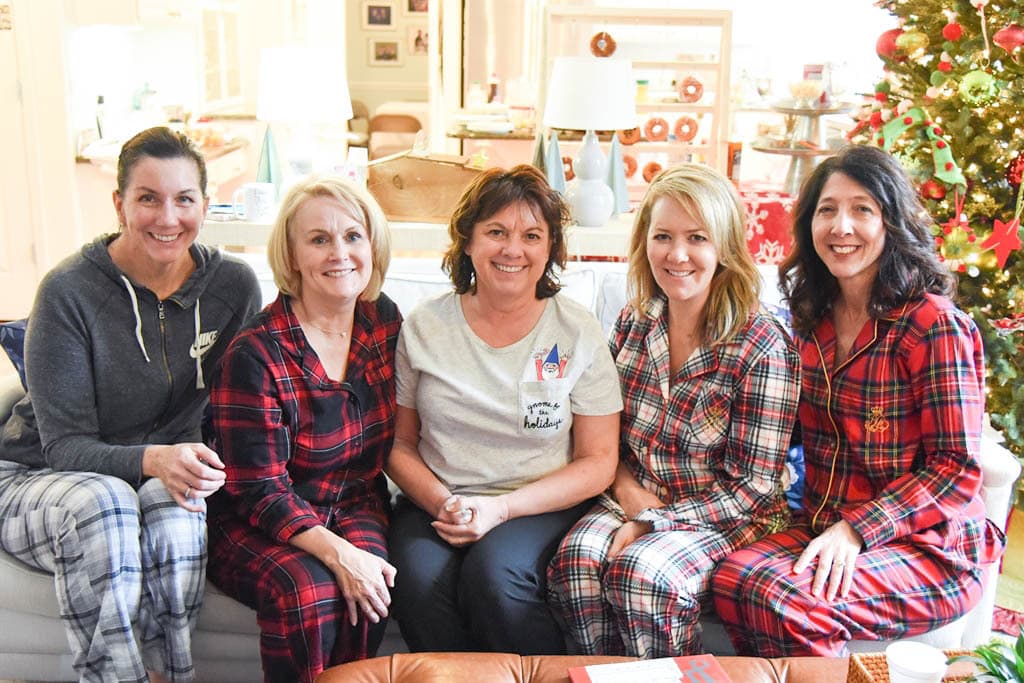 I'm not sure what I'm going to do when all my neighbor kids are grown and gone from home too!! I may have to ask for volunteers!!