A Christmas Hot Chocolate Bar is the perfect addition to any holiday party and the perfect way to keep your guests warm!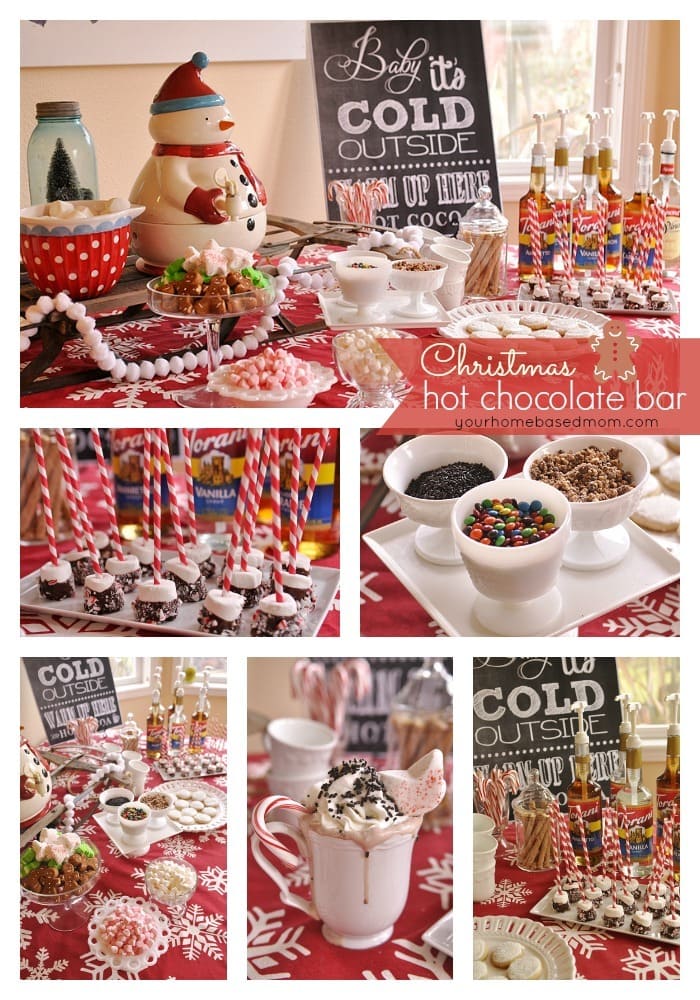 Christmas Hot Cocoa Bar
For our activity with the girls I teach at church,I hosted a Hot Chocolate Bar. We were working on a service project making fleece blankets for a homeless shelter so I decided since we were helping keep others warm we could warm up our tummy's with some hot chocolate.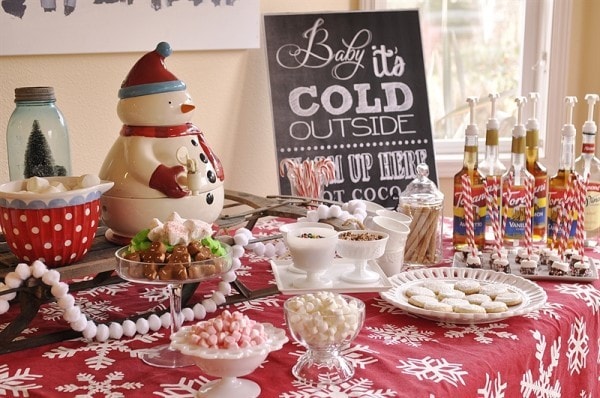 I thought our family Joy photo in the snow made the perfect backdrop for the hot chocolate bar.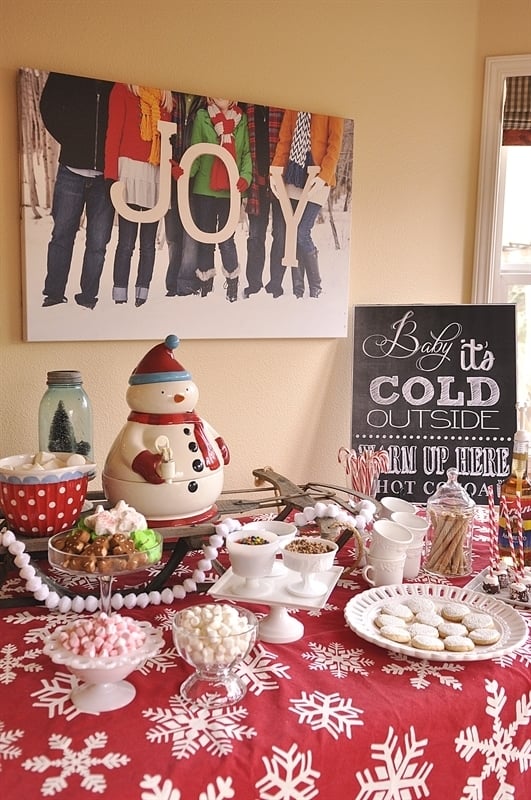 Hot Chocolate Bar Ideas
Container for Hot Chocolate. I used my neighbor's cute snowman hot chocolate dispenser but you could also use a crock pot to keep the hot chocolate warm.
Flavored Syrups. Provide a selection of syrups to add flavor to the hot chocolate such as vanilla, peppermint, almond, caramel, amaretto and cinnamon . My personal favorite is Amaretto!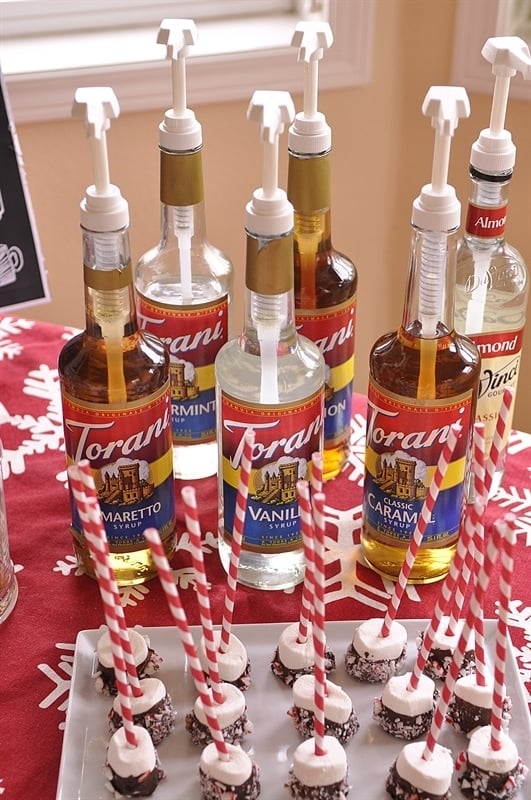 Marshmallows. I made some cute chocolate/peppermint dipped marshmallow stir sticks for the hot chocolate. Of course there had to be a nice selection of marshmallows too – big and small, regular and peppermint. I also found some fun holiday Peeps that I just couldn't resist.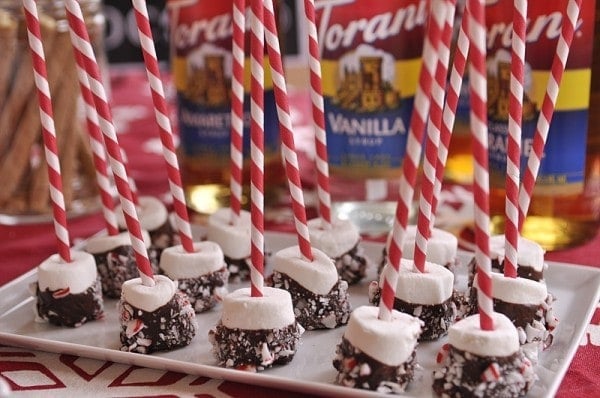 Stirrers. In addition to spoons, I also had candy canes and pirouette cookies to use as stir sticks.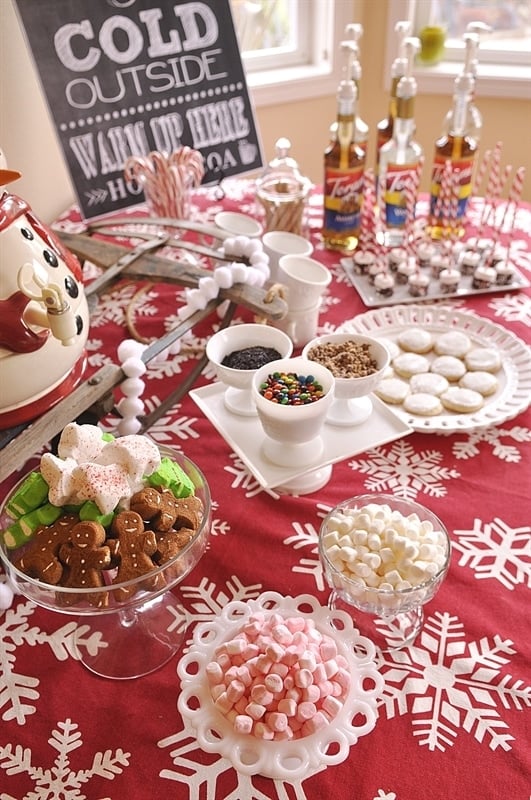 Toppings. Whipped Cream is required as well as things to sprinkle on top. We added bowls of mini M & M's, crushed up toffee and chocolate sprinkles.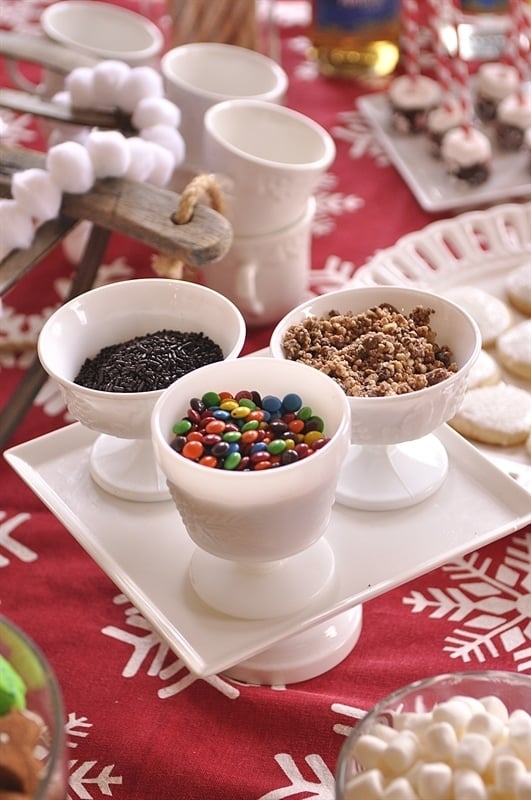 I also made my favorite sugar cookies. I made them small and frosted them white to look like little snowballs.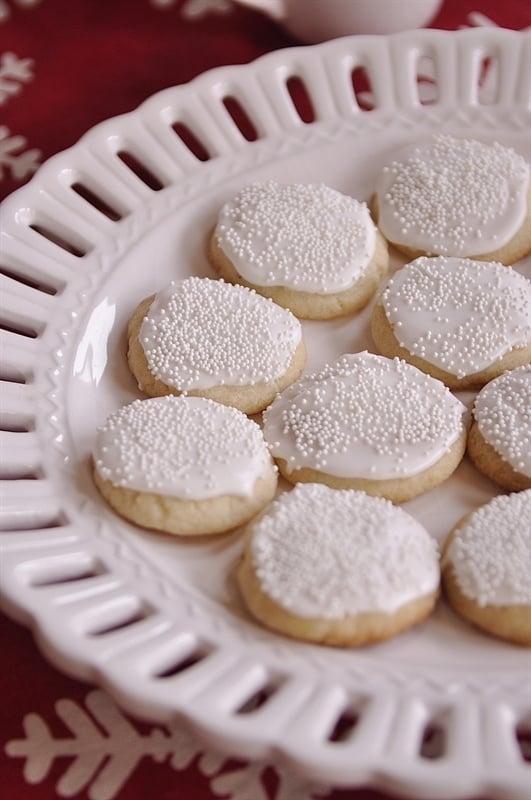 The girls loved it and so did their mothers who had joined us for the afternoon of blanket making.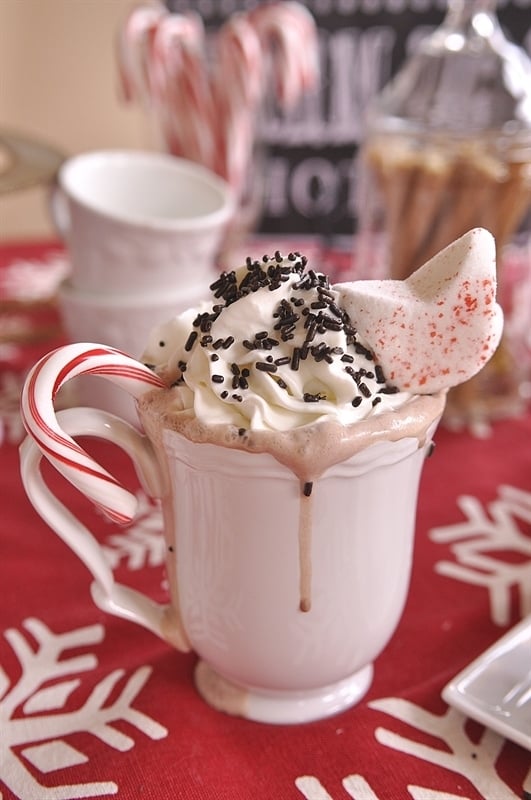 Such a cute group of girls!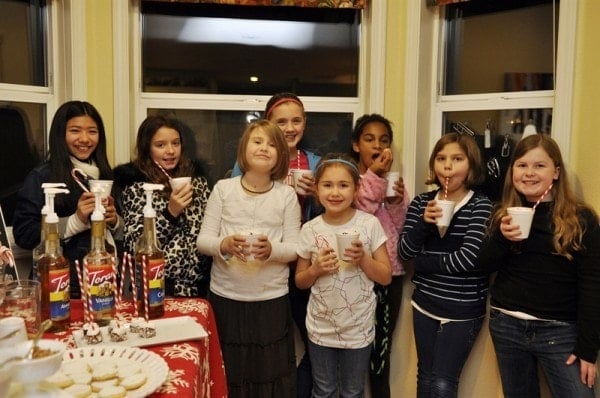 For other fun Christmas ideas check out these posts: