How to Freeze Strawberries – freezing strawberries is easy and the perfect way to enjoy the flavor of summer all year round.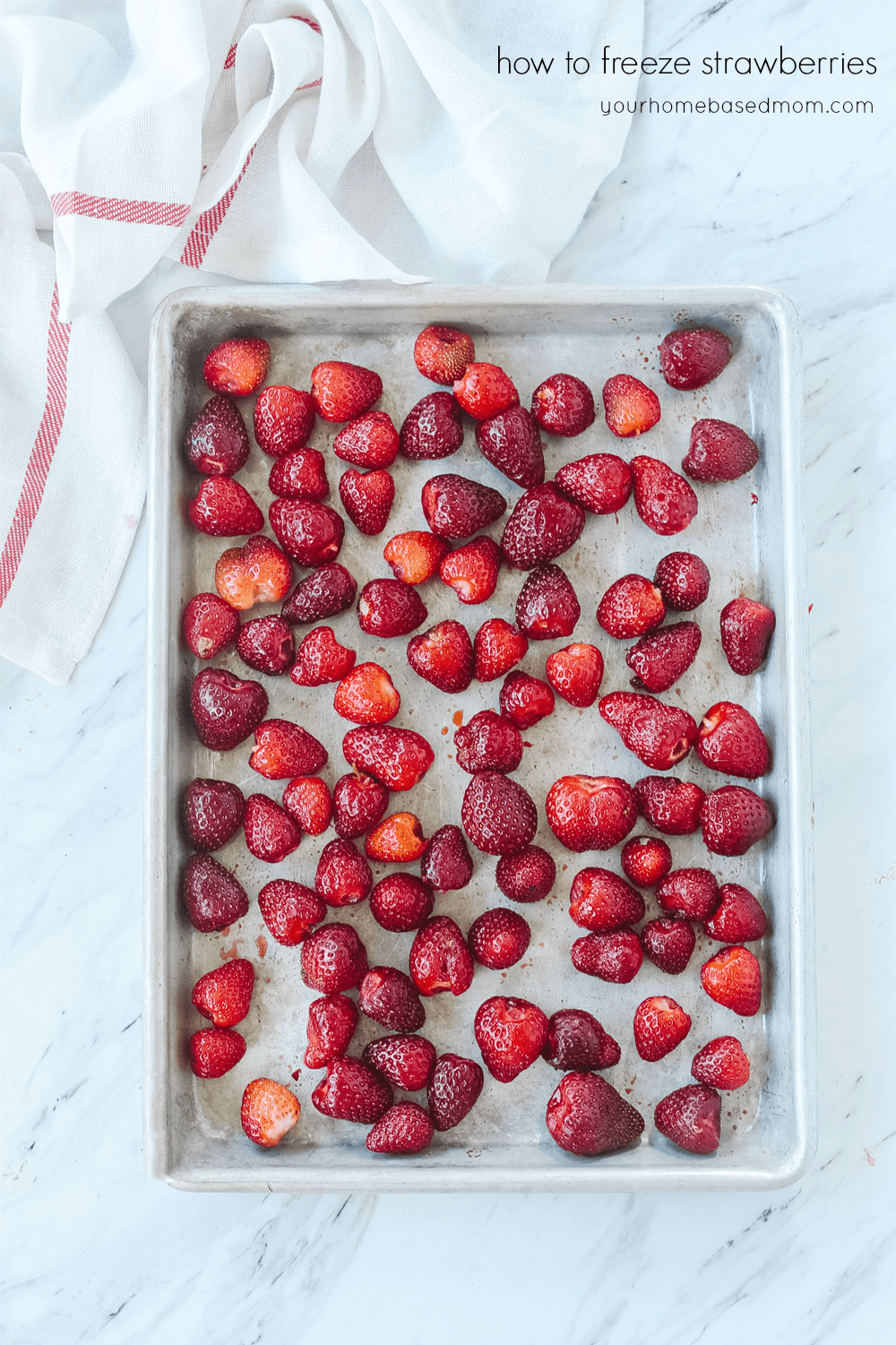 Whether you pick your strawberries at the local u-pick, buy them at the local farmer's market, or at the grocery store, freezing them is the perfect way to to maintain their taste and nutritional value and enjoy strawberries all year long.  Freezing them will change their texture and they will be softer once they are thawed.  After thawing, I love to use them to make batches of strawberry jam, strawberry ice cream, strawberry milkshakes or strawberry lemonade.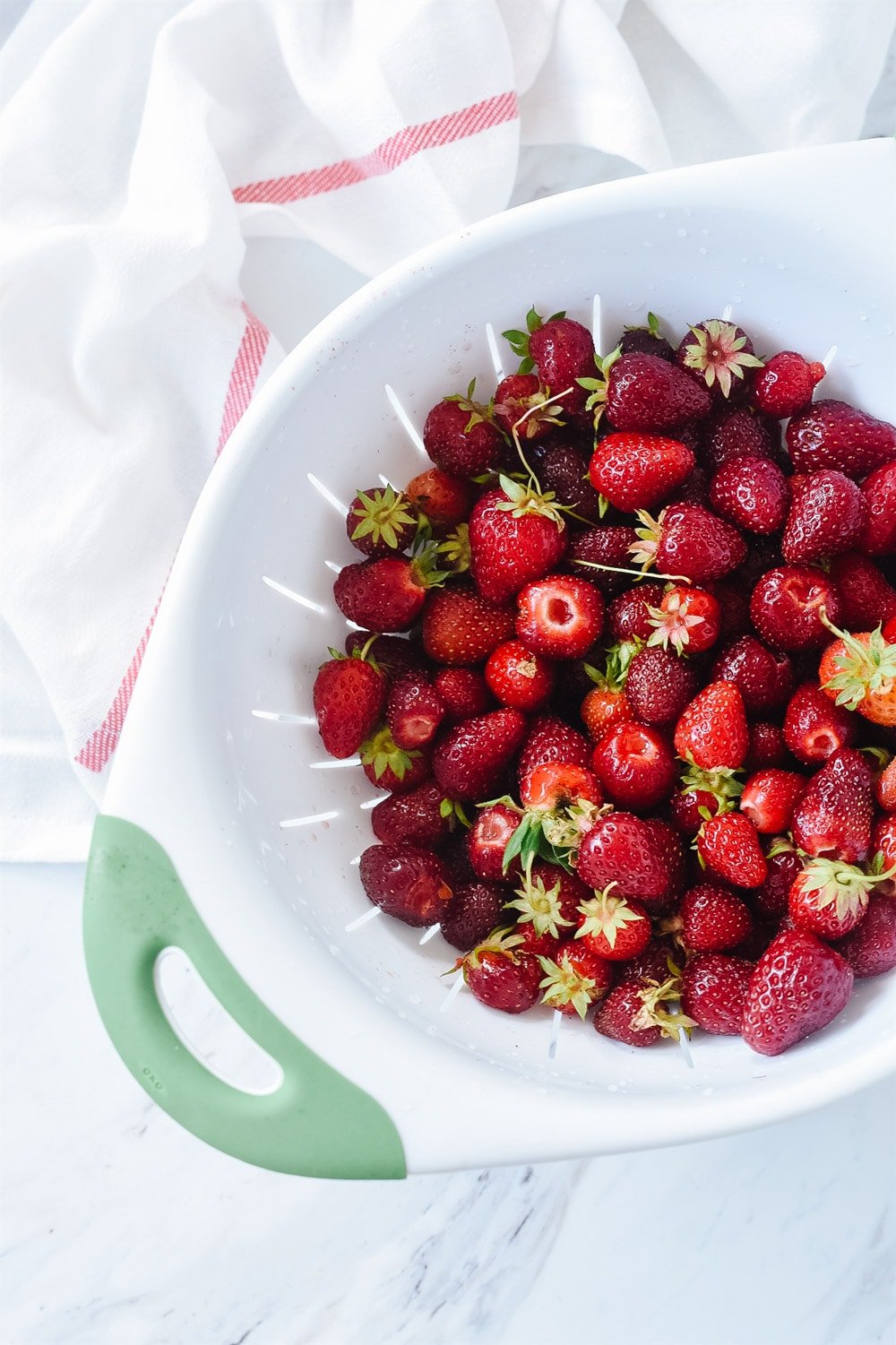 If you are wanting to make something like Strawberry Cream Pie or Strawberry Pizza, I would buy fresh strawberries rather than using frozen strawberries.
How to Freeze Strawberries
Choose strawberries that are ripe and firm, not mushy or overly ripe. Hull your strawberries.  I love to use this tool to make the job quick and easy.  Wash your fruit and drain.  Place berries on a few layers of paper towels to allow them to dry.  Gently pat them dry with another paper towel.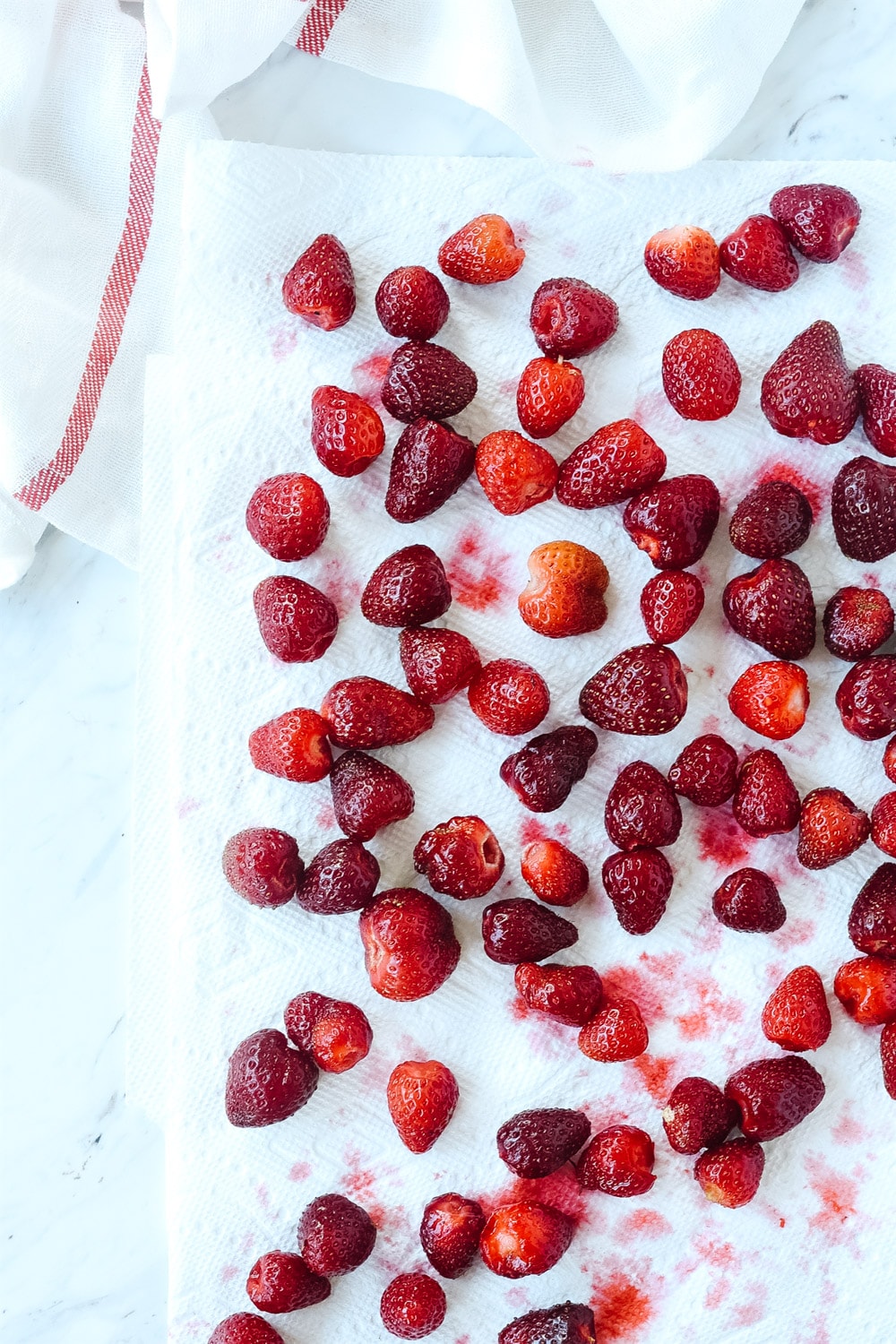 Place the berries onto a baking sheet in a single layer, not touching each other and place in the freezer until they are frozen solid.  Freezing them in a single layer will prevent them from sticking together.  Having the berries individually frozen allows you to pull out just a few berries at a time if needed.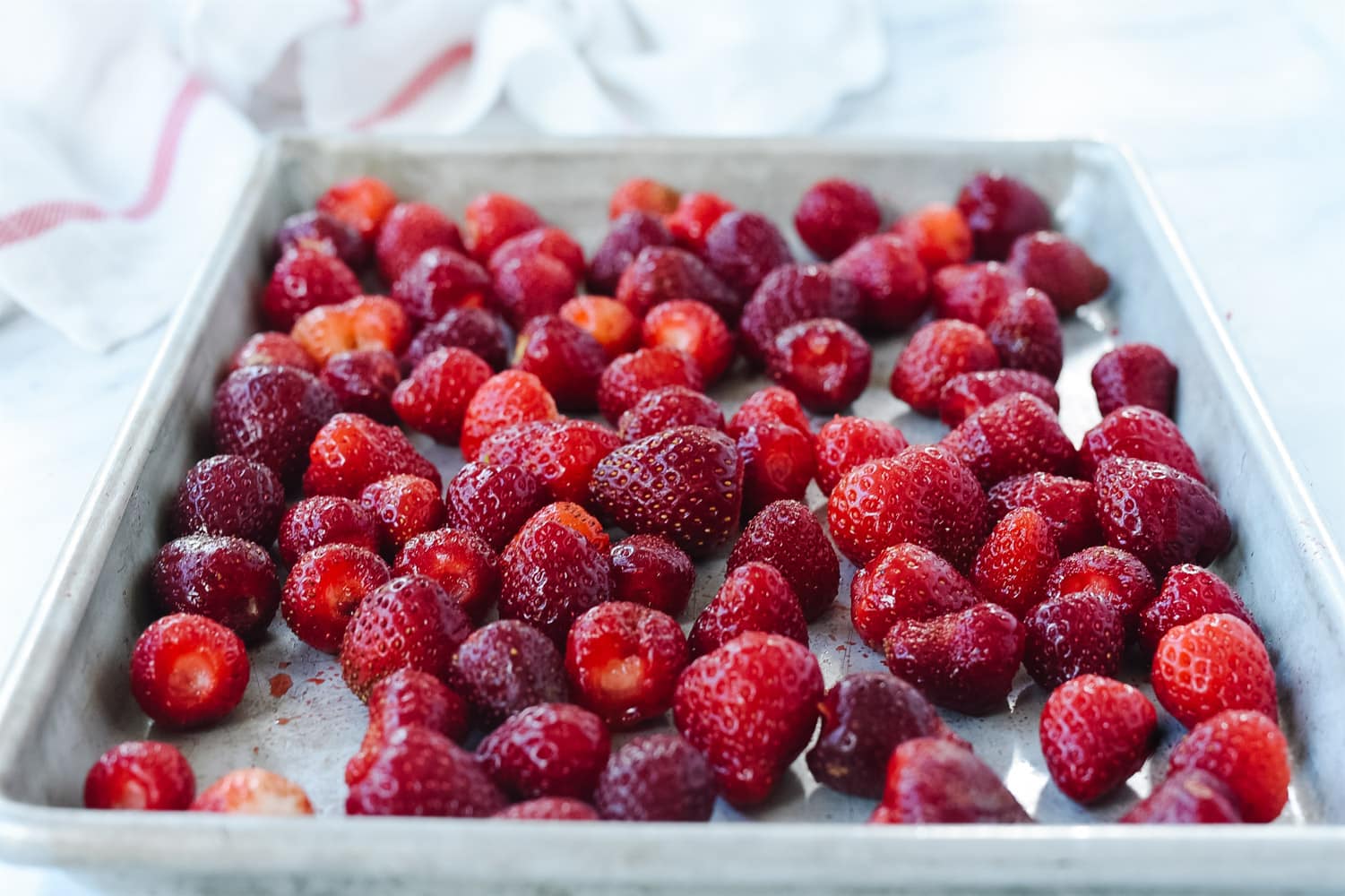 Once they are frozen solid, remove them from the freezer. Don't forget about them and leave them in the freezer for days on end because they can develop freezer burn if left exposed on the sheet for a long time.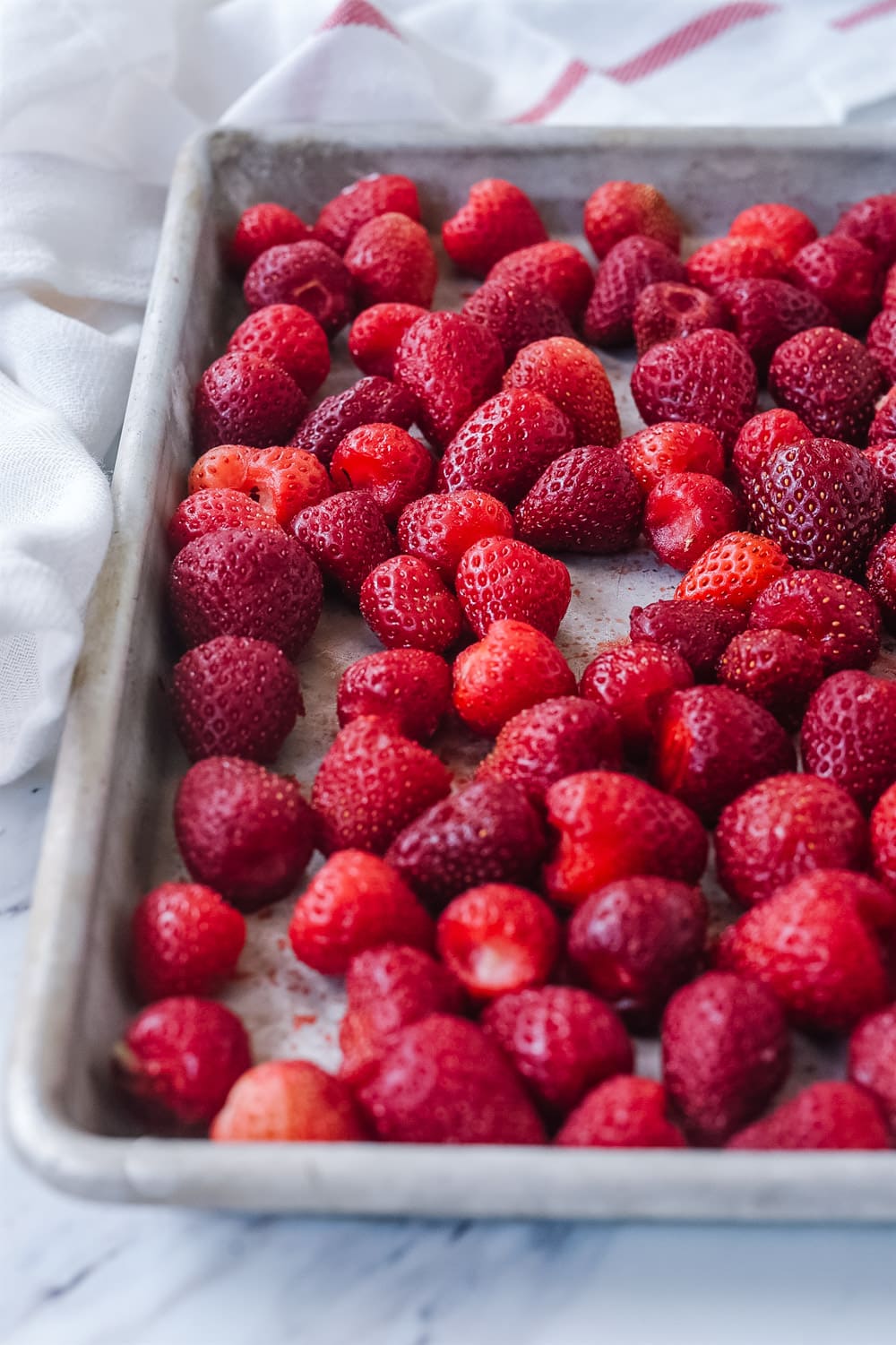 Remove them from the pan.  You may need to use a spatula to detach them from the sheet if they have frozen to the baking sheet.  Place them in a zippered freezer bag.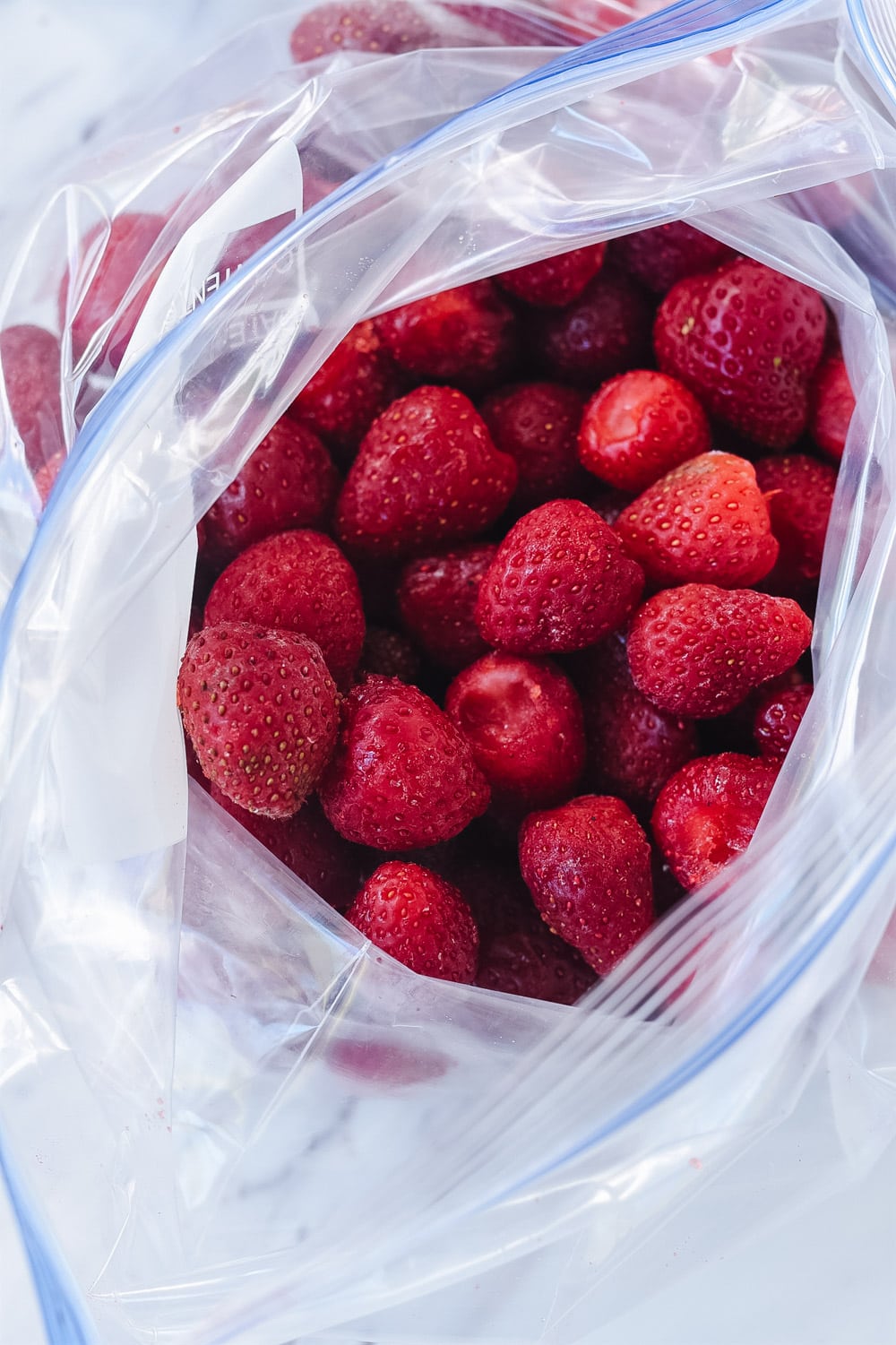 Remove as much air from the bag as possible, excess air will cause freezer burn.  Label the bag with the date and the quantity of berries in the bag for easy reference later.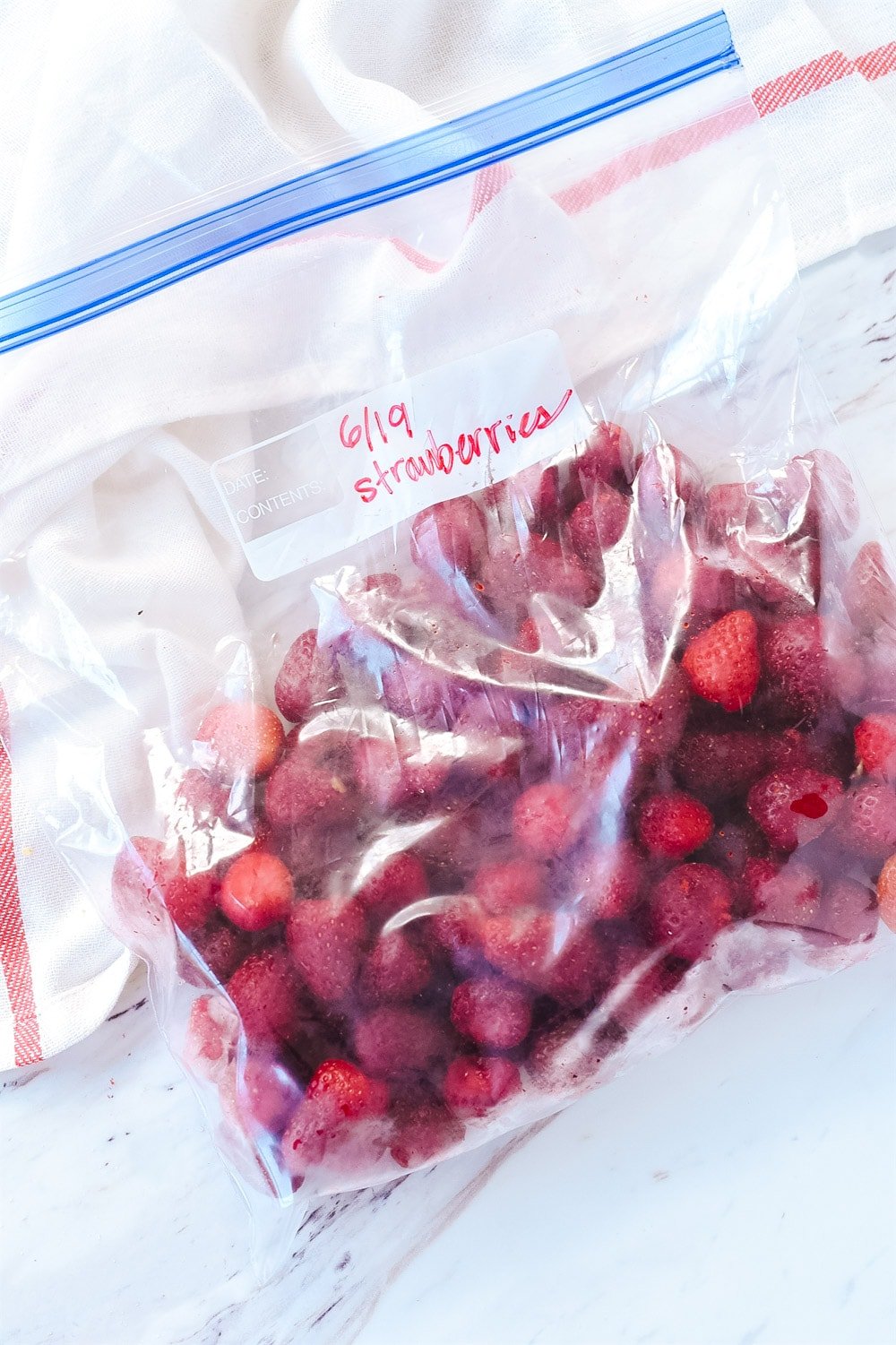 Another one of my favorite ways to use frozen strawberries is in a  Frozen Strawberry Lemonade.
Need some help figuring out what's for dinner tonight?
Come join our Facebook Group!  Join hundreds of others who love sharing dinner time ideas.  You don't want to miss out on the fun!

You'll find lots of ideas for dinner from all our awesome members and you can share your ideas too!  Join the Family Dinner Table today.